As a low pressure system strengthens to the north, winds will be increasing Wednesday and into Thursday across the Southwest. With the increasing winds and dry air, fire concerns will be increasing for mid-week.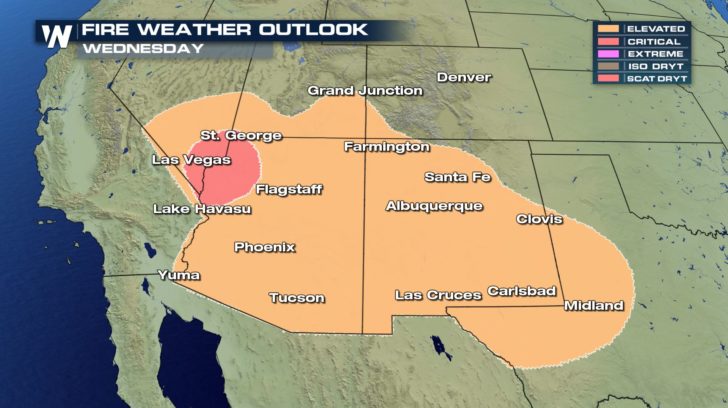 Winds will be picking up from the southwest with gusts all the way up to 40 mph. https://twitter.com/NWSFlagstaff/status/1001791139375087616 Due to these conditions, the National Weather Service has issued Red Flag Warnings across the Four Corners. A Red Flag Warning means that stronger winds and low relative humidity levels can contribute to extreme fire danger.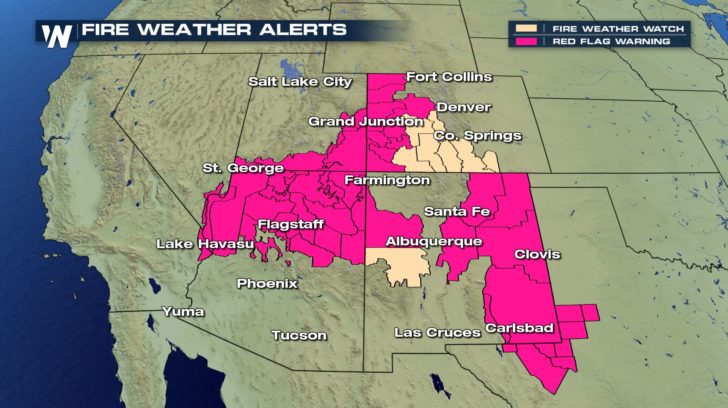 The concern for fire expands into Thursday across the southwest. Drier air works in as well as strong winds.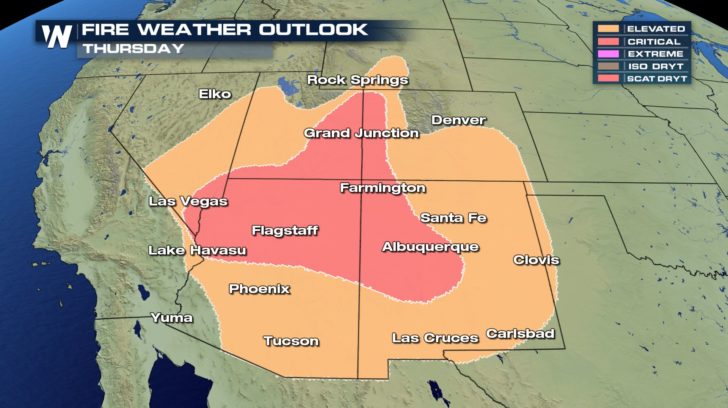 Be sure to be extra cautious with what you do outside for the next few days. Make sure to not do any outdoor burning or anything that can spark a flame. For WeatherNation, Meteorologist Kate Mantych.