An upper-level trough moving over West Texas today will provide a chance for some showers and maybe a thunderstorm, but a developing low along the Gulf Coast of Texas will bring a higher chance for thunderstorms later today and early Wednesday.  Here is the very latest.
Severe Risk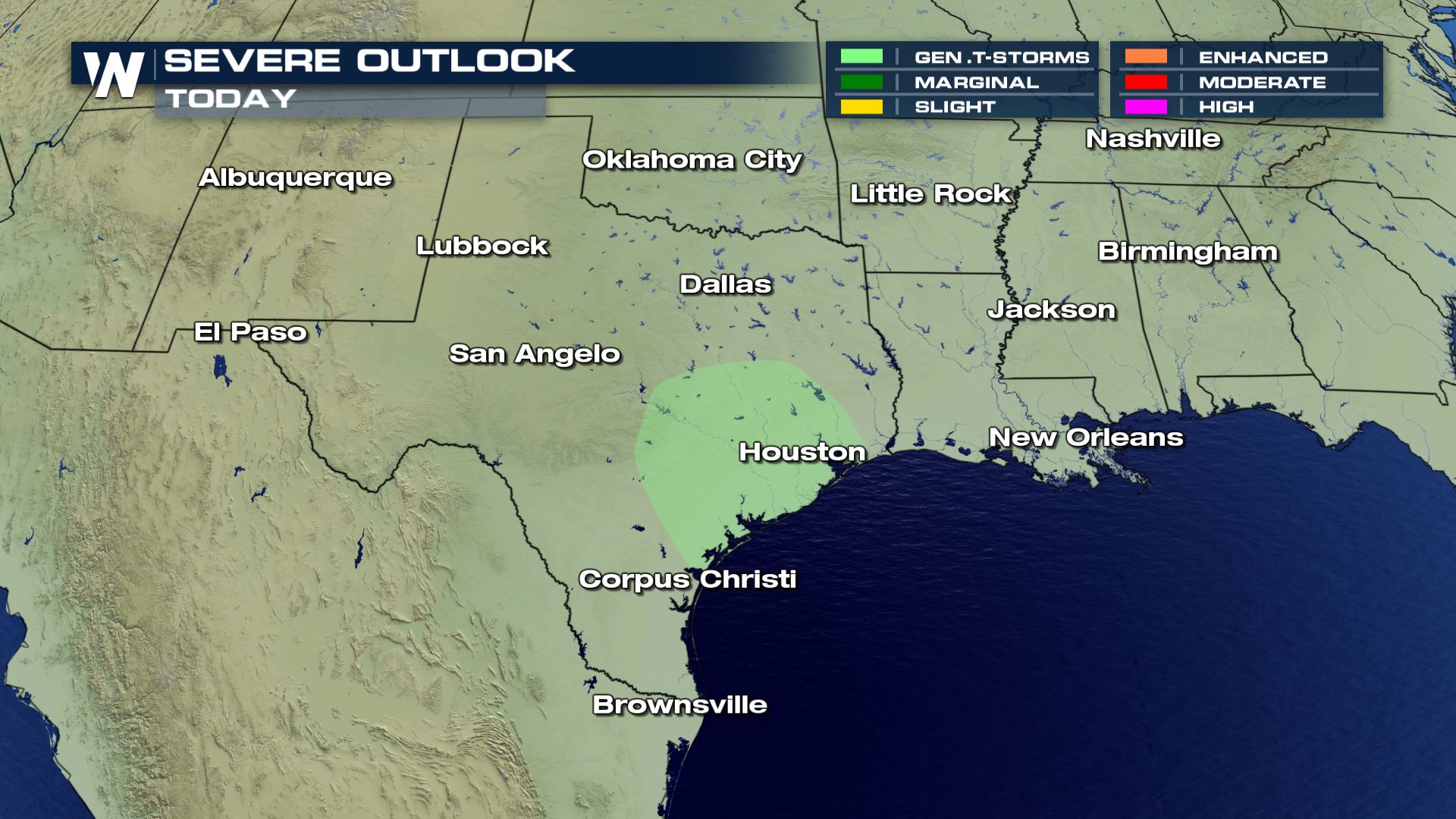 No severe weather risk today, but general thunderstorms will be possible for cities like Houston and Galveston.  Any storms that develop won't be severe, but there still could be some gusty winds and small hail associated with any storms.
Forecast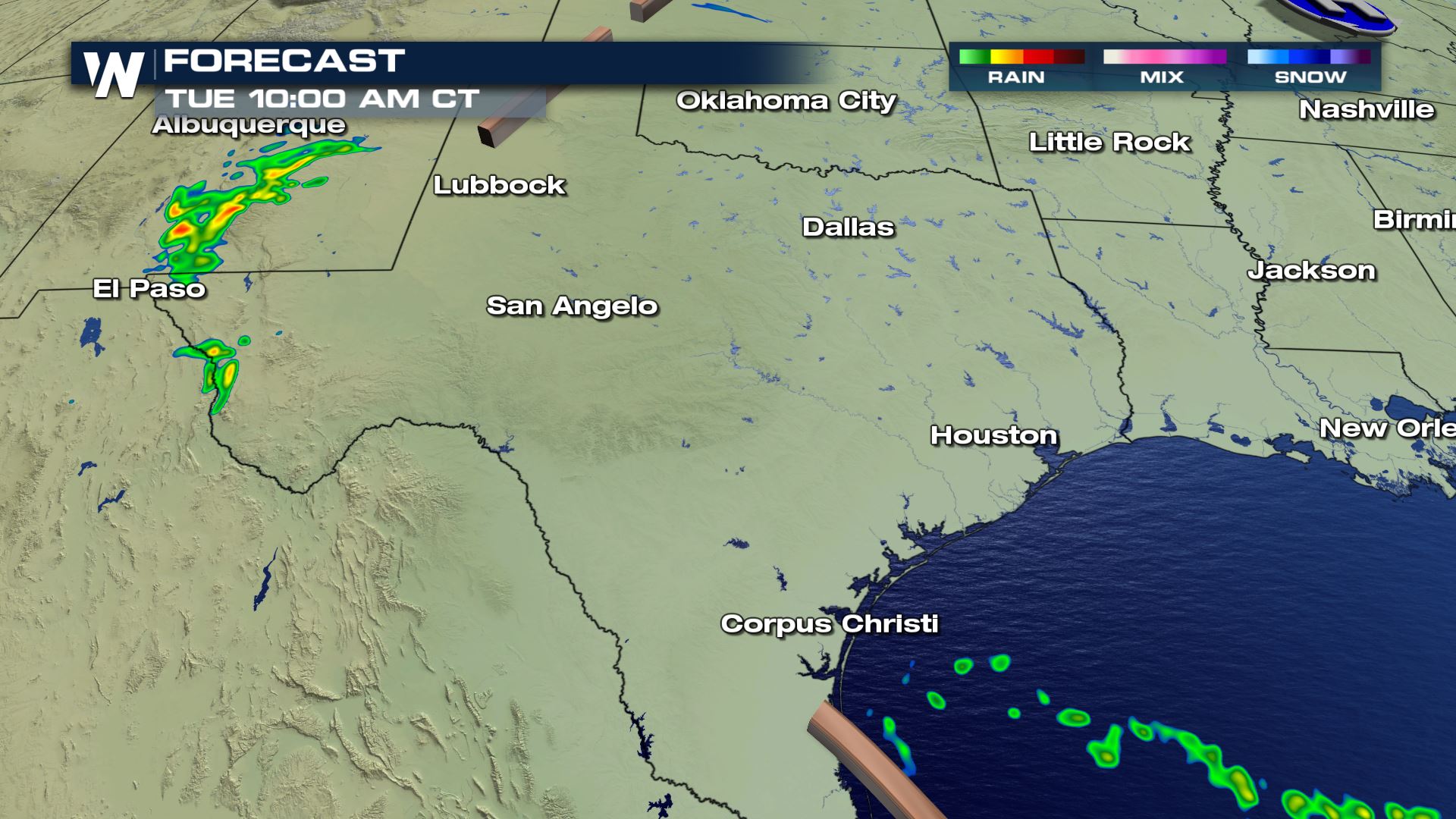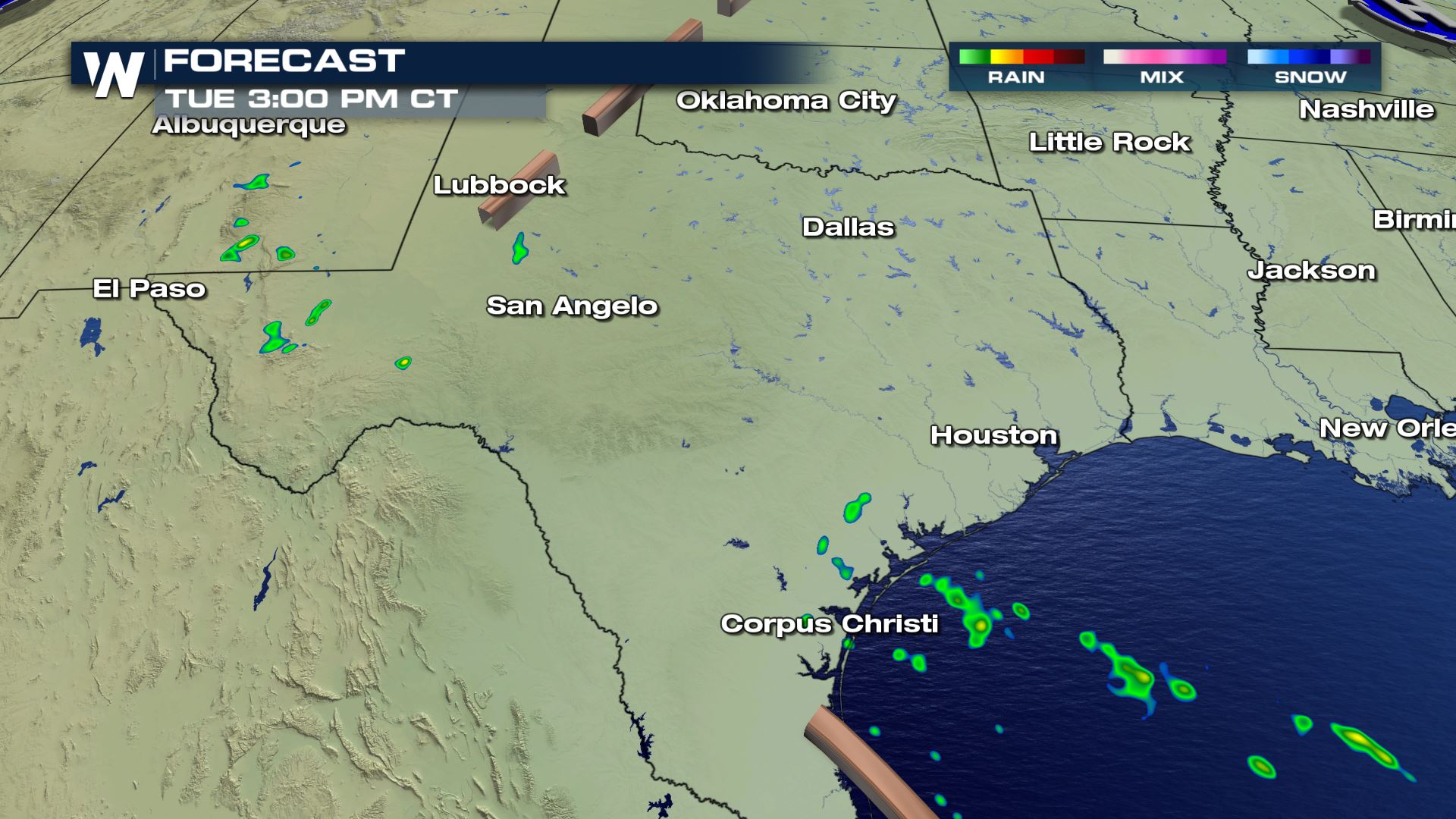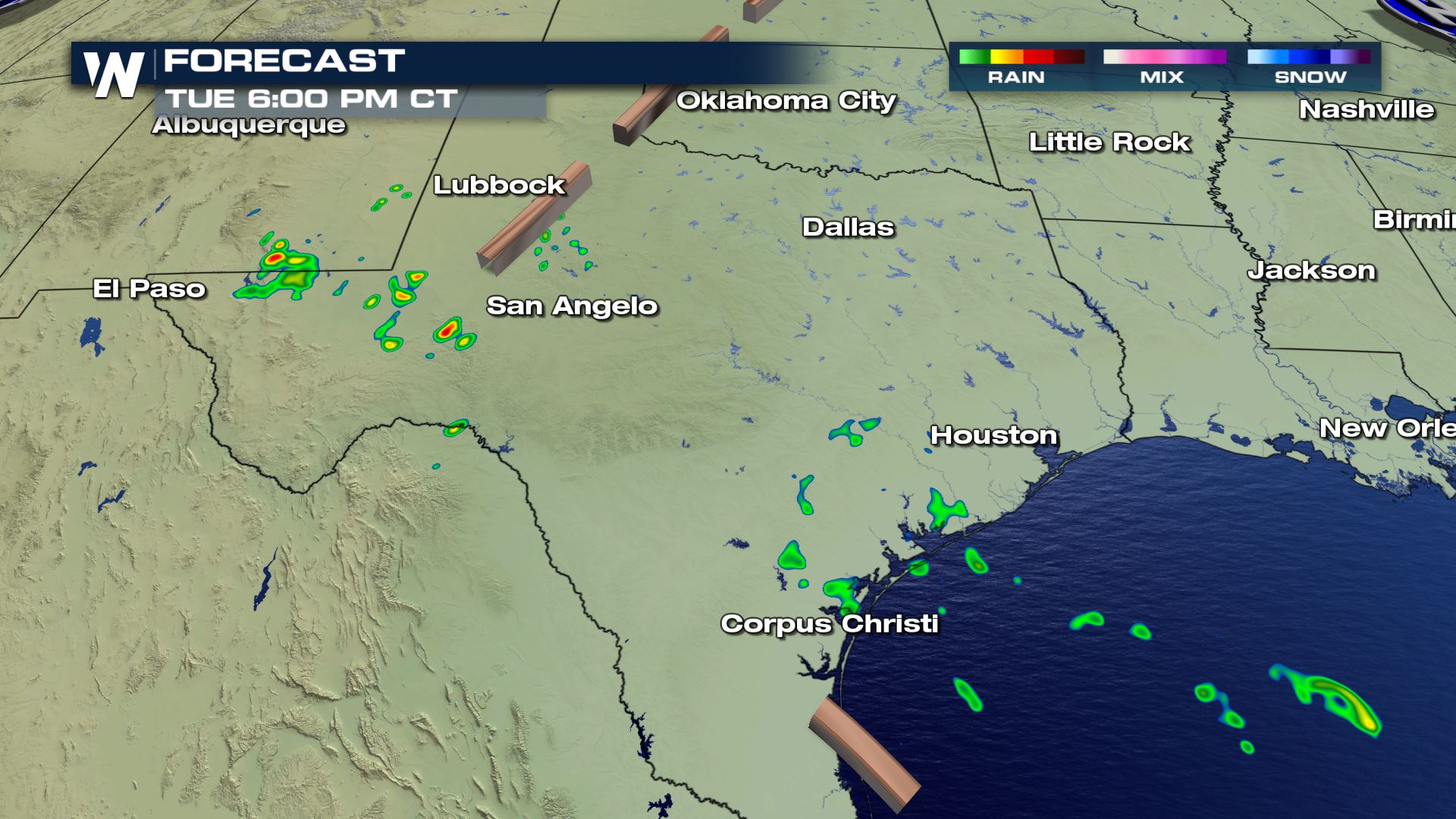 Today's storm chances will be mostly confined to 2 areas...West Texas and the Gulf Coast of Texas.  You can see the forecast is lining up with the non-severe risk with only some isolated heavy storms developing.  Storm chances should last into early Wednesday. Keep checking with WeatherNation for more updates on today's storm chances.