Iota continues to weaken due to its interaction with land. It is expected to do so through the next 24-48 hours as it pushes west towards the Honduras and El Salvador border.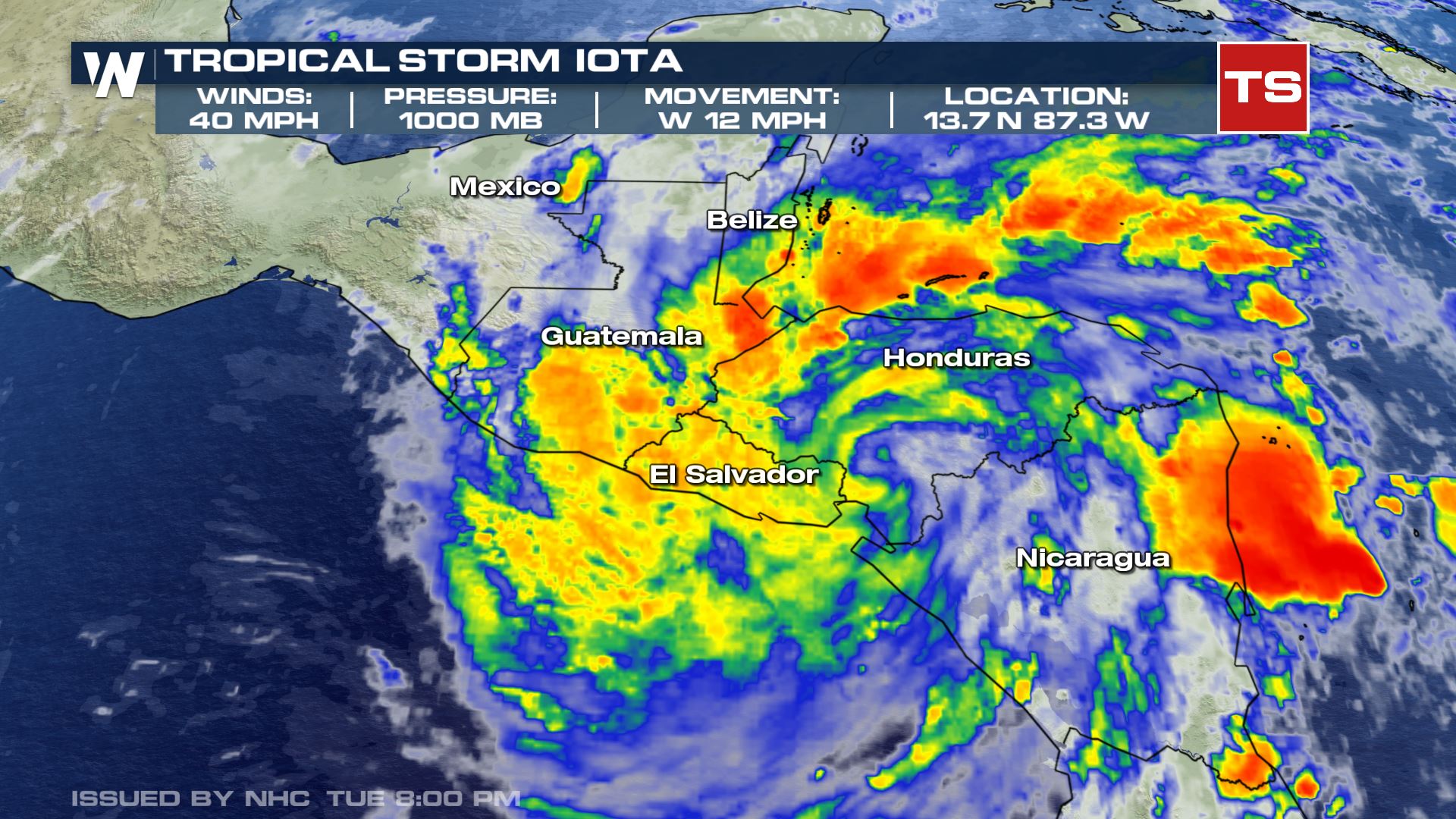 Tropical Storm Warnings are still in effect for the coast of Honduras, from Punta Castilla westward to the Guatemalan boarder.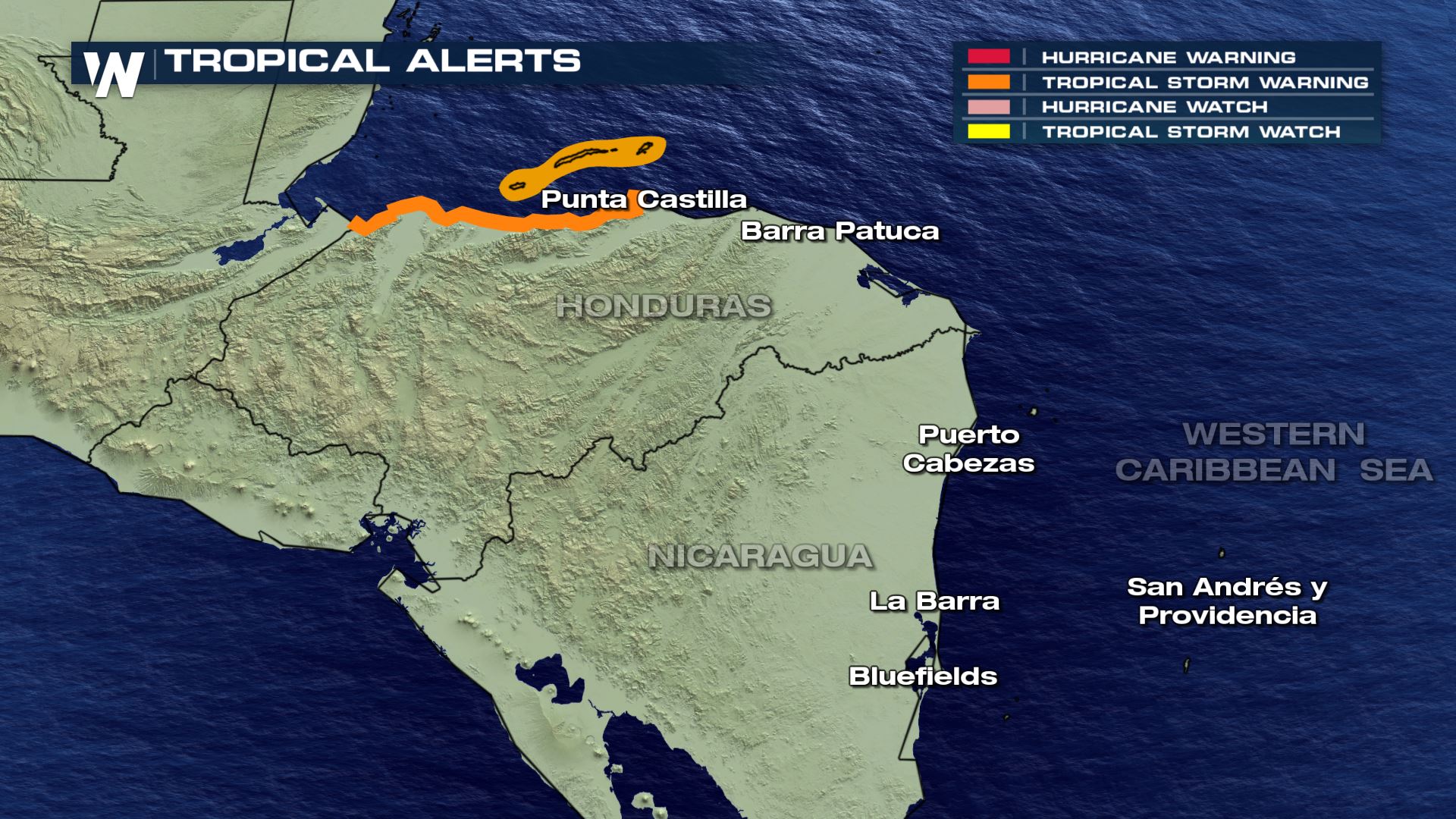 Rain totals for Iota will be highest in southern Belize, Honduras and northern Nicaragua.  Forecasts from the National Hurricane Center have El Salvador, Panama, western Honduras, northern Nicaragua, southern Belize getting an additional 4 to 8 inches with isolated maximum totals of 12 inches. This rainfall will lead to significant, life-threatening flash flooding and river flooding, along with mudslides in areas of higher terrain. Southern Nicaragua and Costa Rica could see an additional 3 to 5 inches with isolated maximum totals of 10 inches. These are some of the same areas hit very hard by Eta in early November, where some spots received more than 2 feet of rain.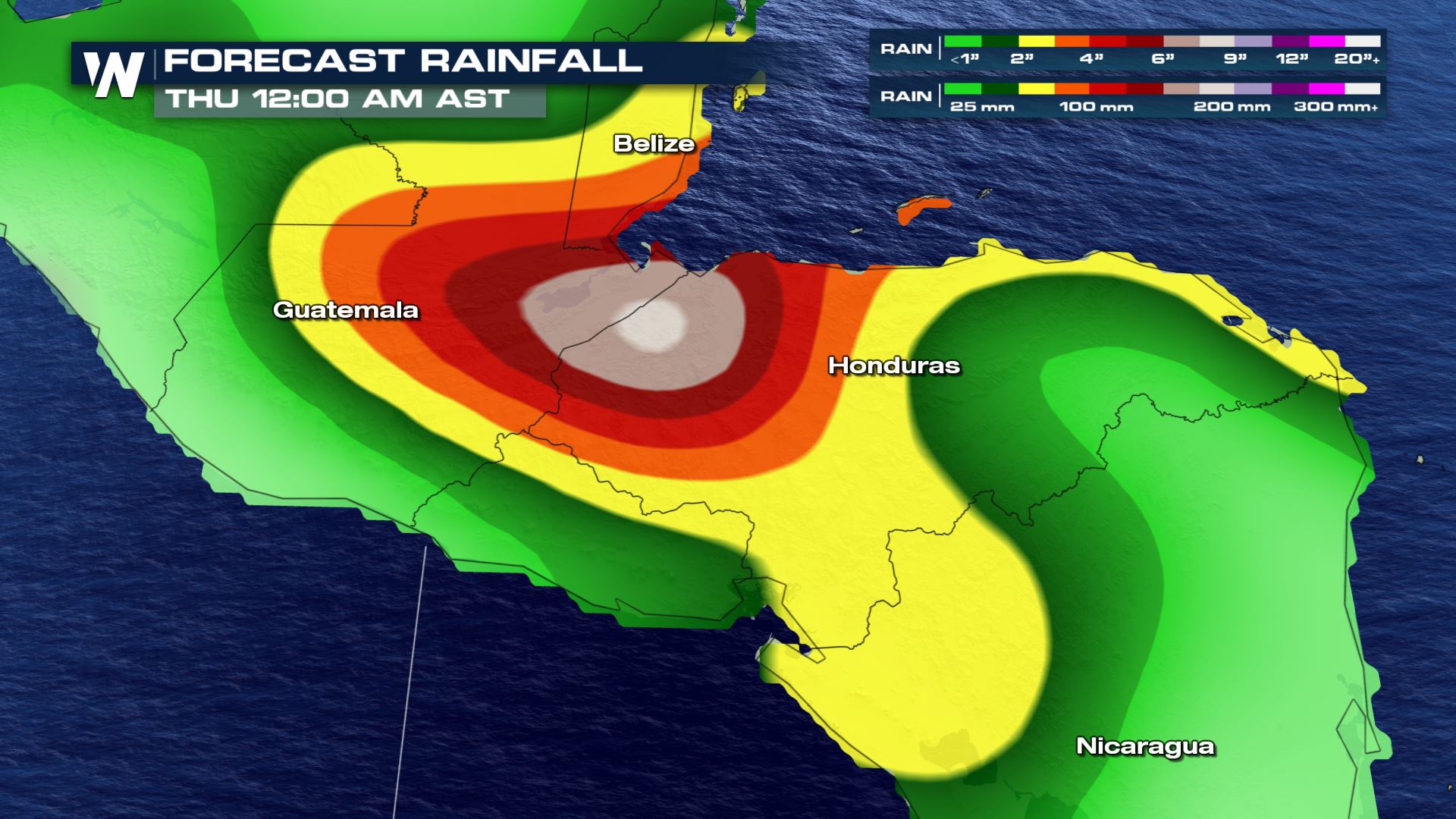 The storm should move into the eastern Pacific as a tropical low during the day on Wednesday.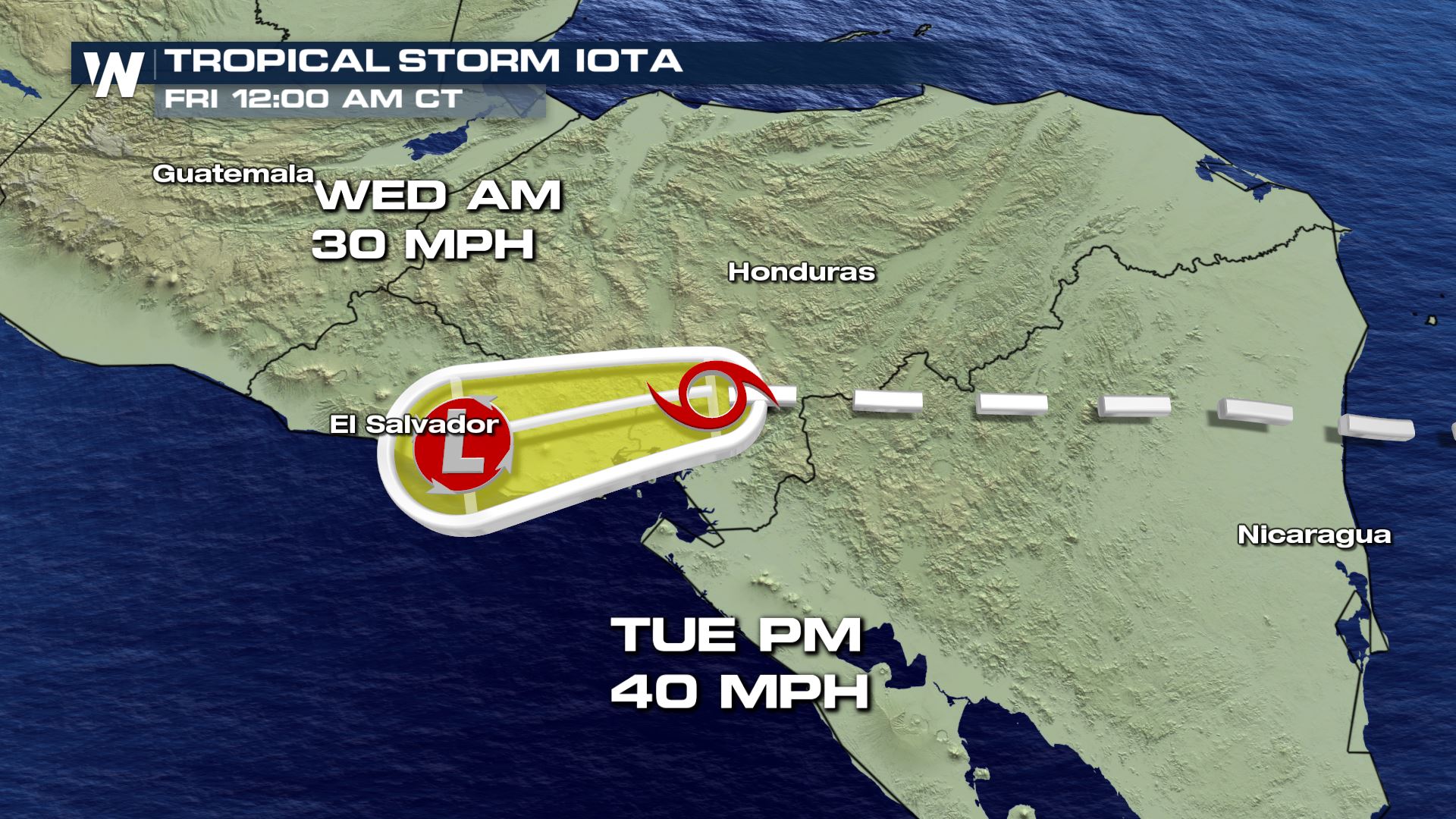 Hurricane Iota
 made landfall Monday night near the town of Haulover, Nicaragua with max winds at 155 mph & a pressure of 920 mb.  This is just 15 miles south of where Hurricane Eta 
made landfall just about 2 weeks ago.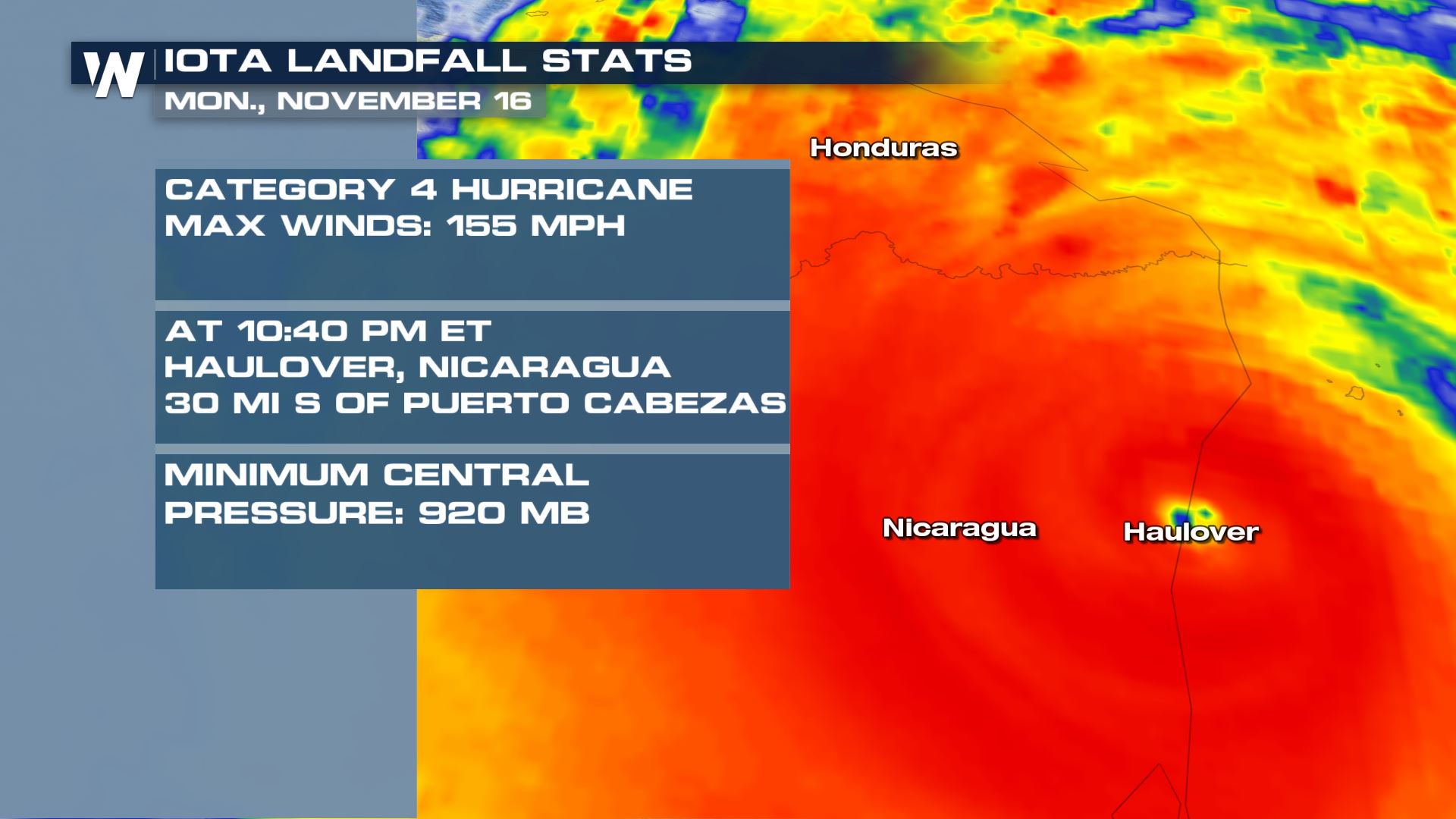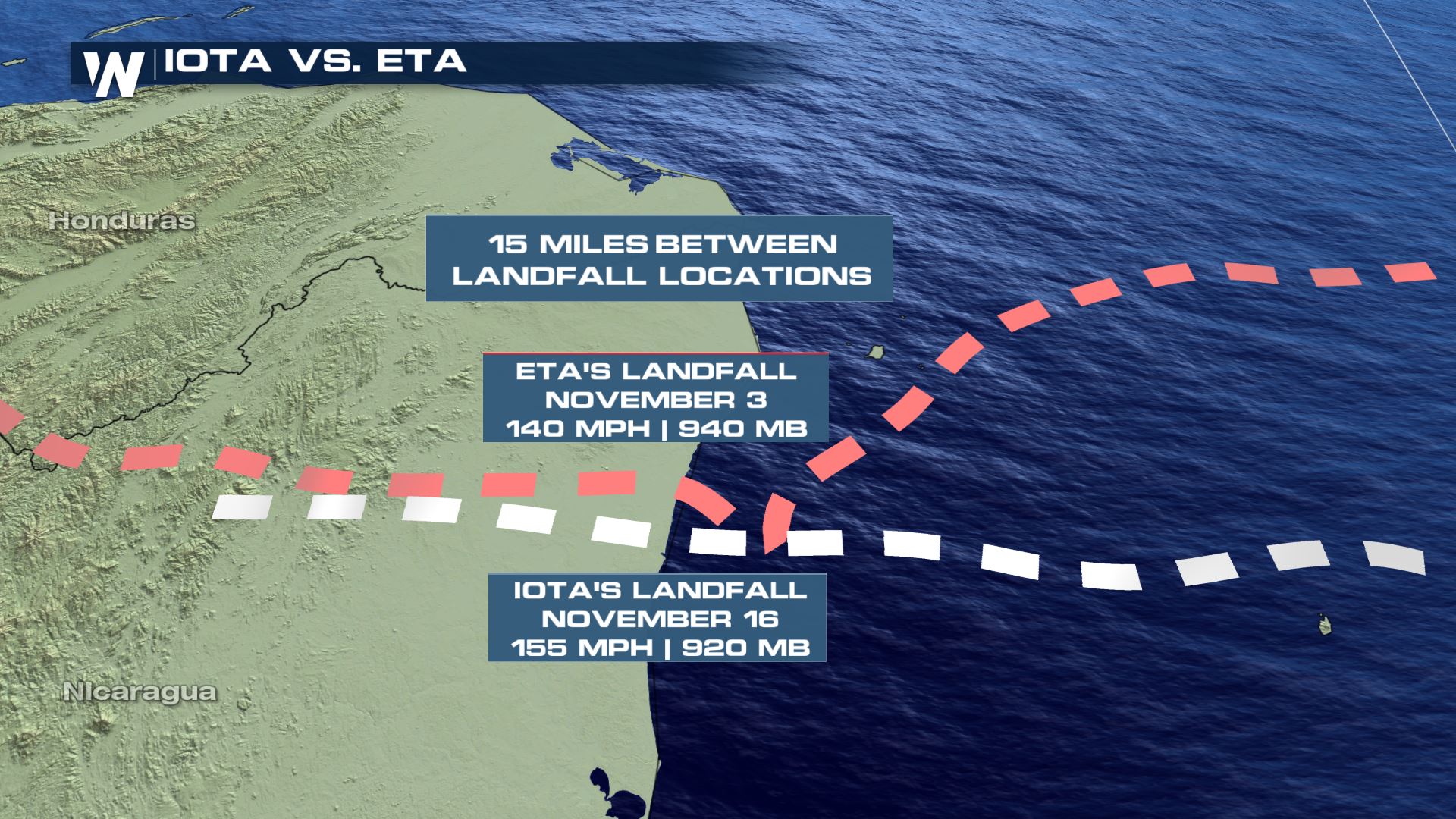 Hurricane Iota is the 30th named storm and the 9th using a Greek alphabet letter---continues the record for most named storms in a single hurricane season this year. Follow along with our weather story on the tropics as we have about two weeks left of official hurricane season.