A Severe Thunderstorm Watch (above) has been added for portions of Texas through Oklahoma until 10 p.m. CT. Scattered hail up to 2" in diameter along with 70 mph winds will be possible.
The Storm Prediction Center (SPC) has issued a SLIGHT risk (level 2 out of 5) with the primary threat of large hail in the areas in yellow.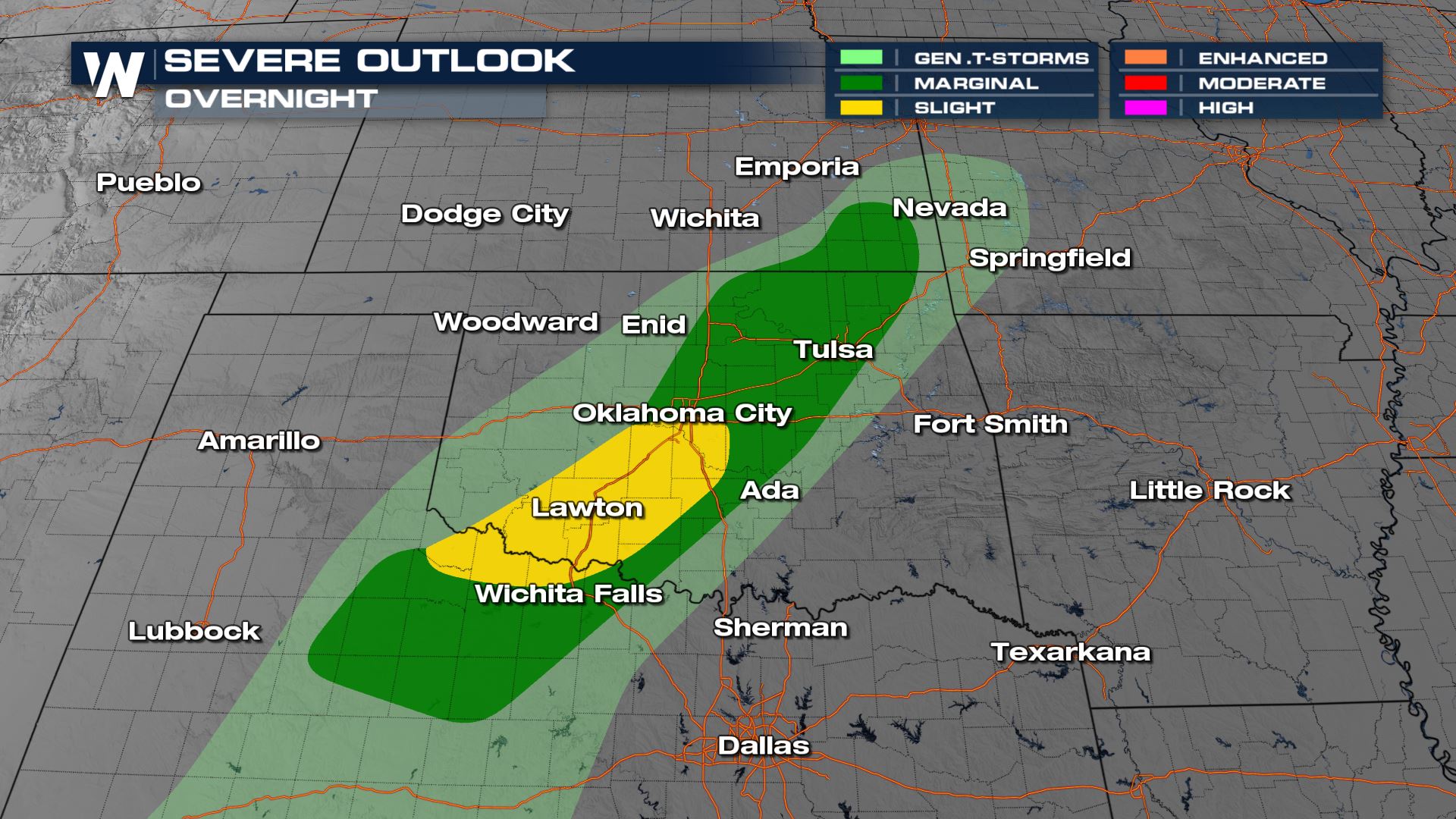 The tornado threat will be limited with the storms having a hard time rotating but we will have the opportunity for damaging winds and hail.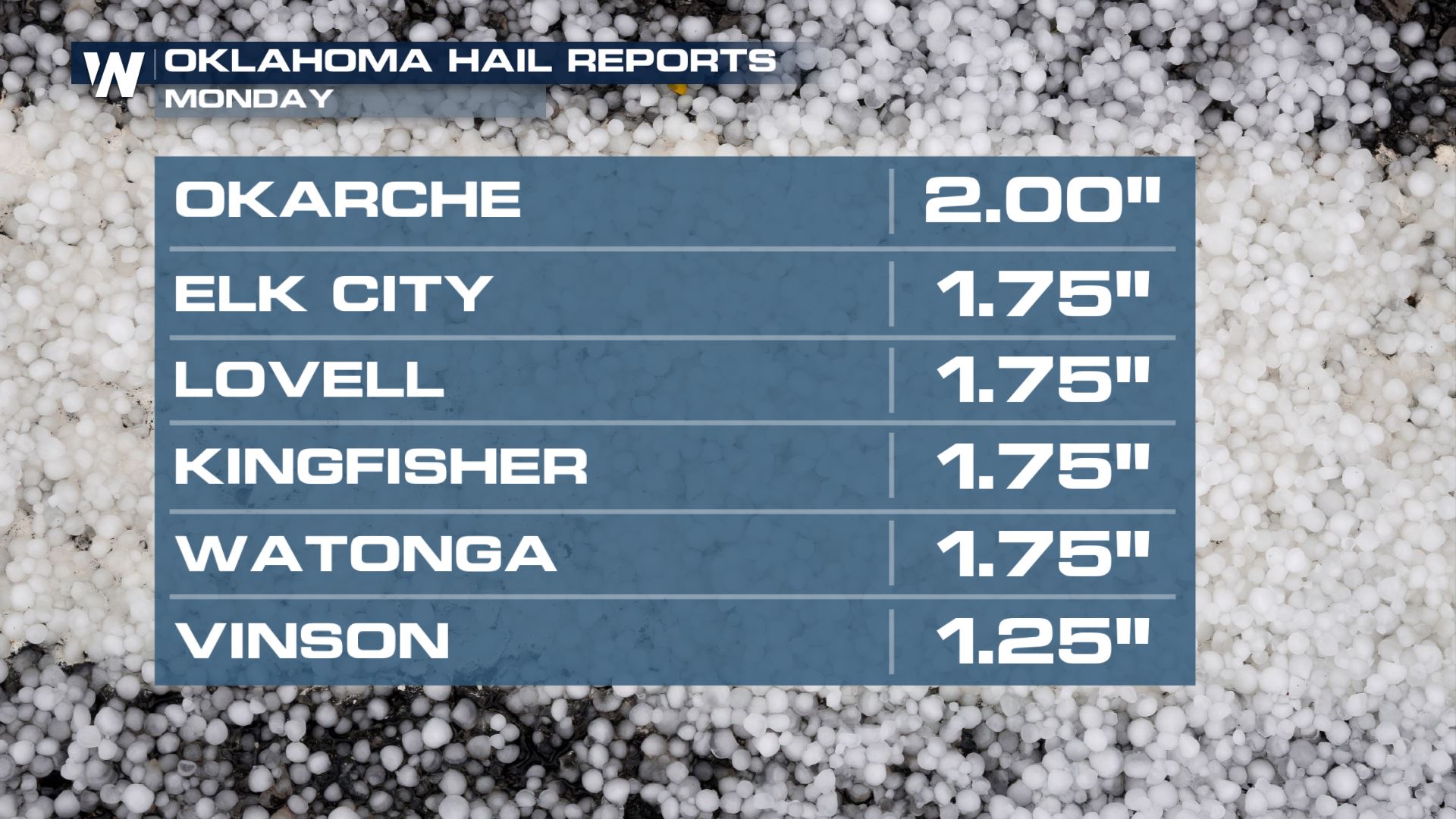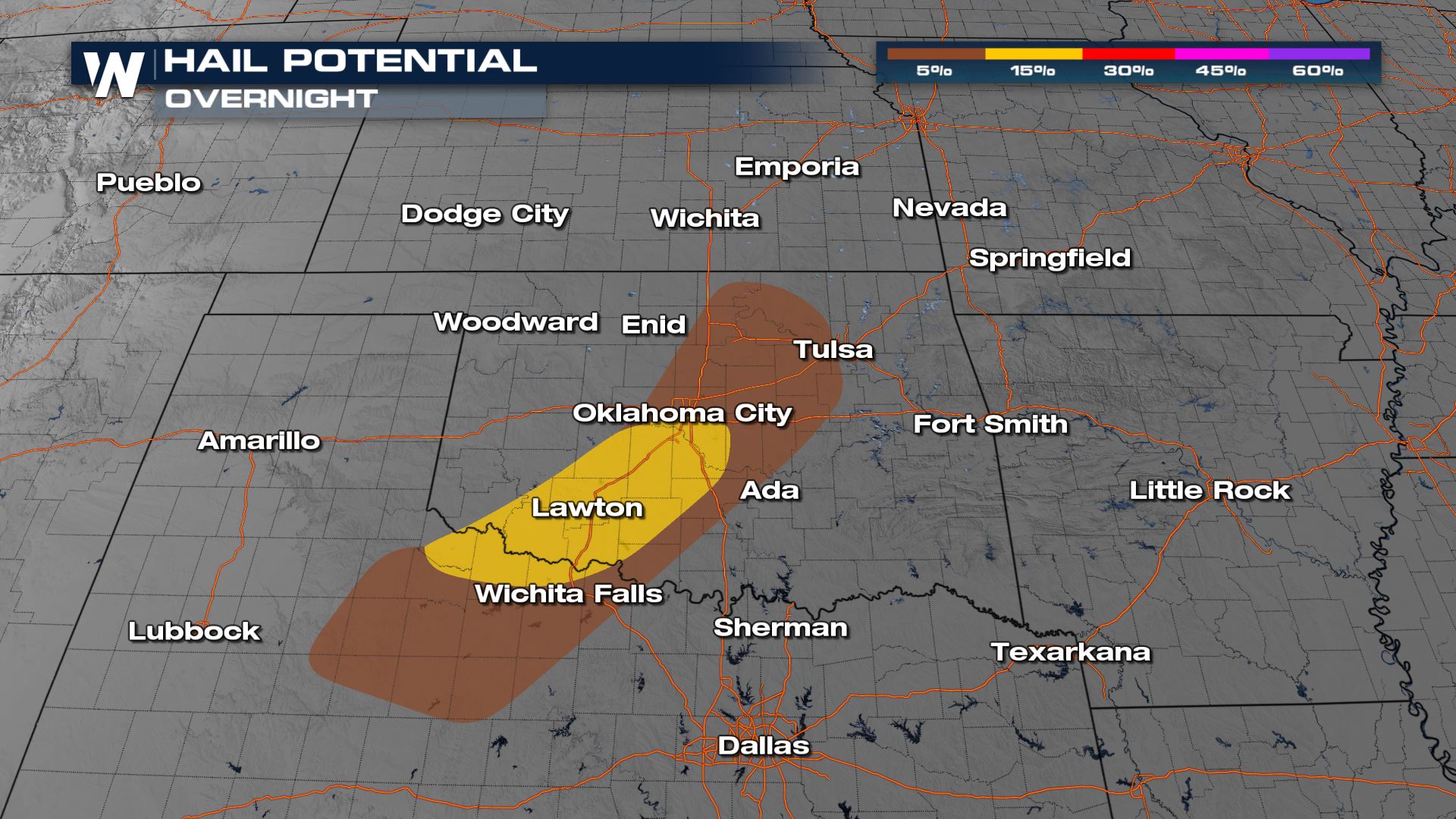 Anyone located in areas of Oklahoma and Kansas will need to be weather aware during the rest of the evening hours. Heavy rain could create some trouble during the evening commute around the OKC metro. Storms die down shortly after sunset tonight.
More updates are on the way on today's severe risk. You can always see the South-Central forecast at 30 minutes past the hour every hour.