The risk for severe storms will be very isolated, but some damaging winds and hail can't be ruled out. Here is the latest severe weather forecast.
Severe Outlook
A marginal risk (level 1) of severe storms has been placed over the east Texas throughout the day today and into the overnight hours. This means isolated storms capable of damaging winds and large hail will be possible.
Severe Region
The main threats with these storms will be damaging winds and small hail. The tornado threat will be minimal in these areas.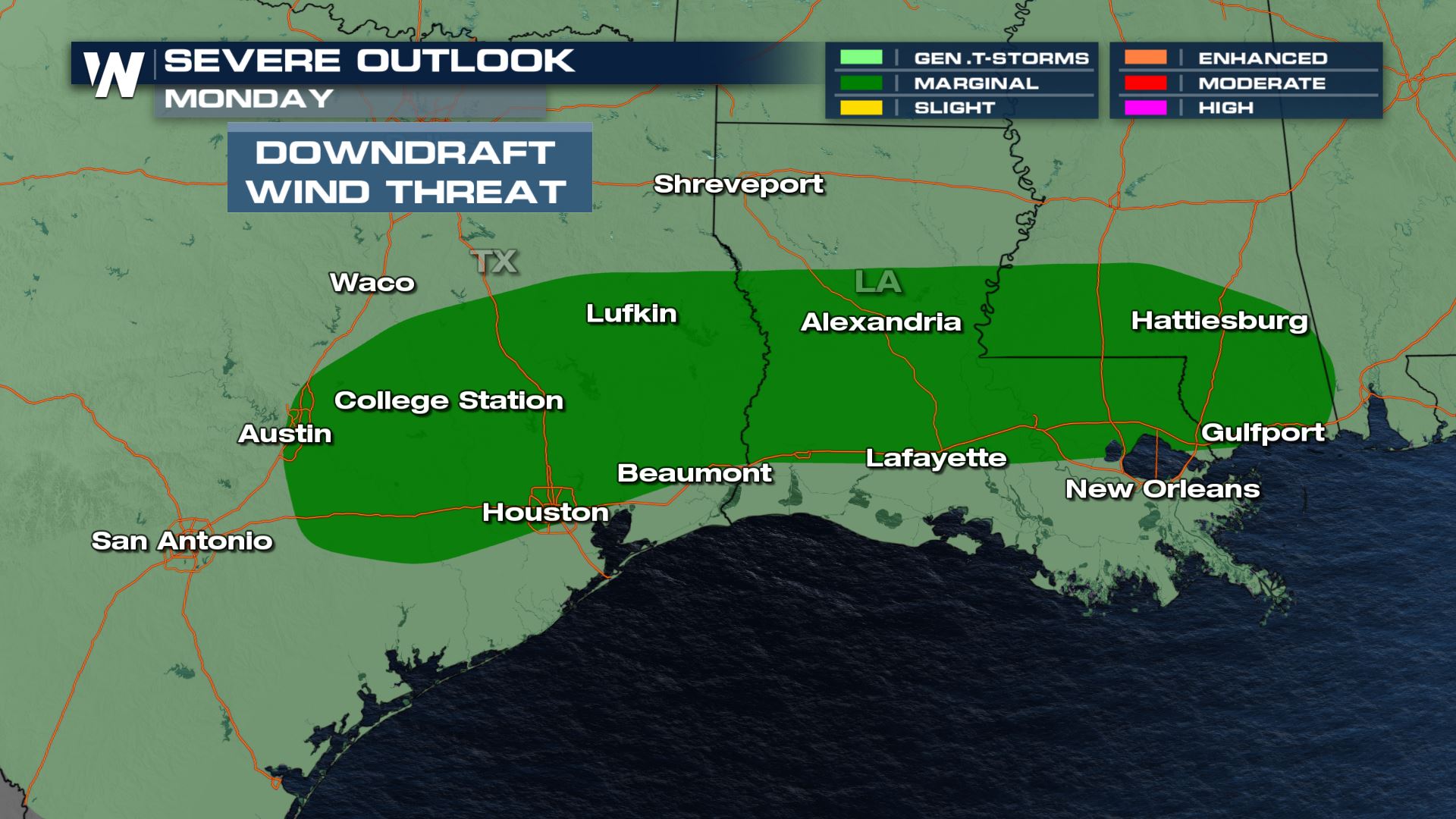 Forecast
Storms are ongoing from the overnight hours. Flash flooding is still the highest threat of all today. The storms look to become more linear as the afternoon progresses creating a elevated wind threat.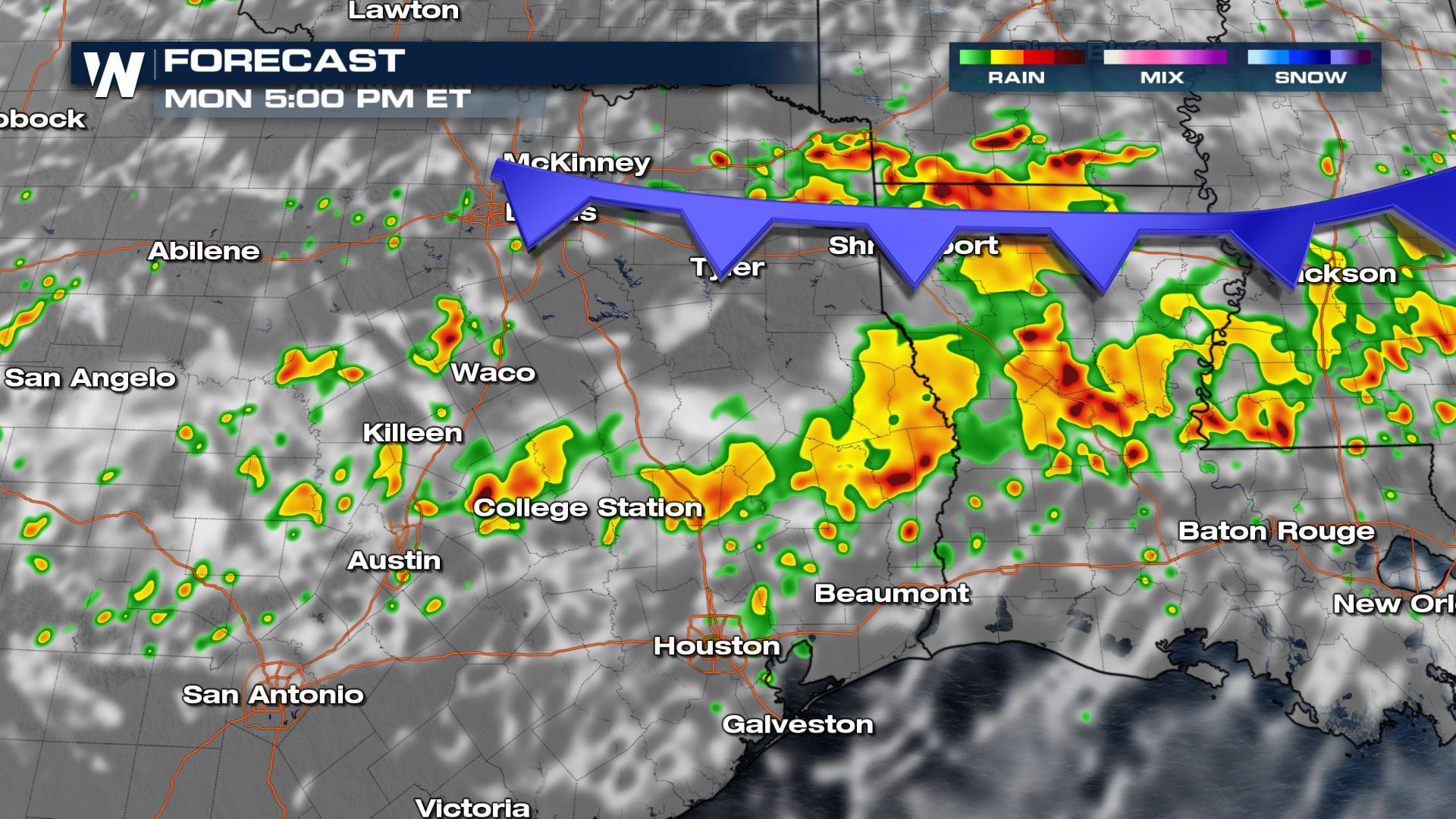 The storms will have enough lift to last into the overnight hours along the I-10 corridor. Frequent lightning is likely as these storms move south tonight.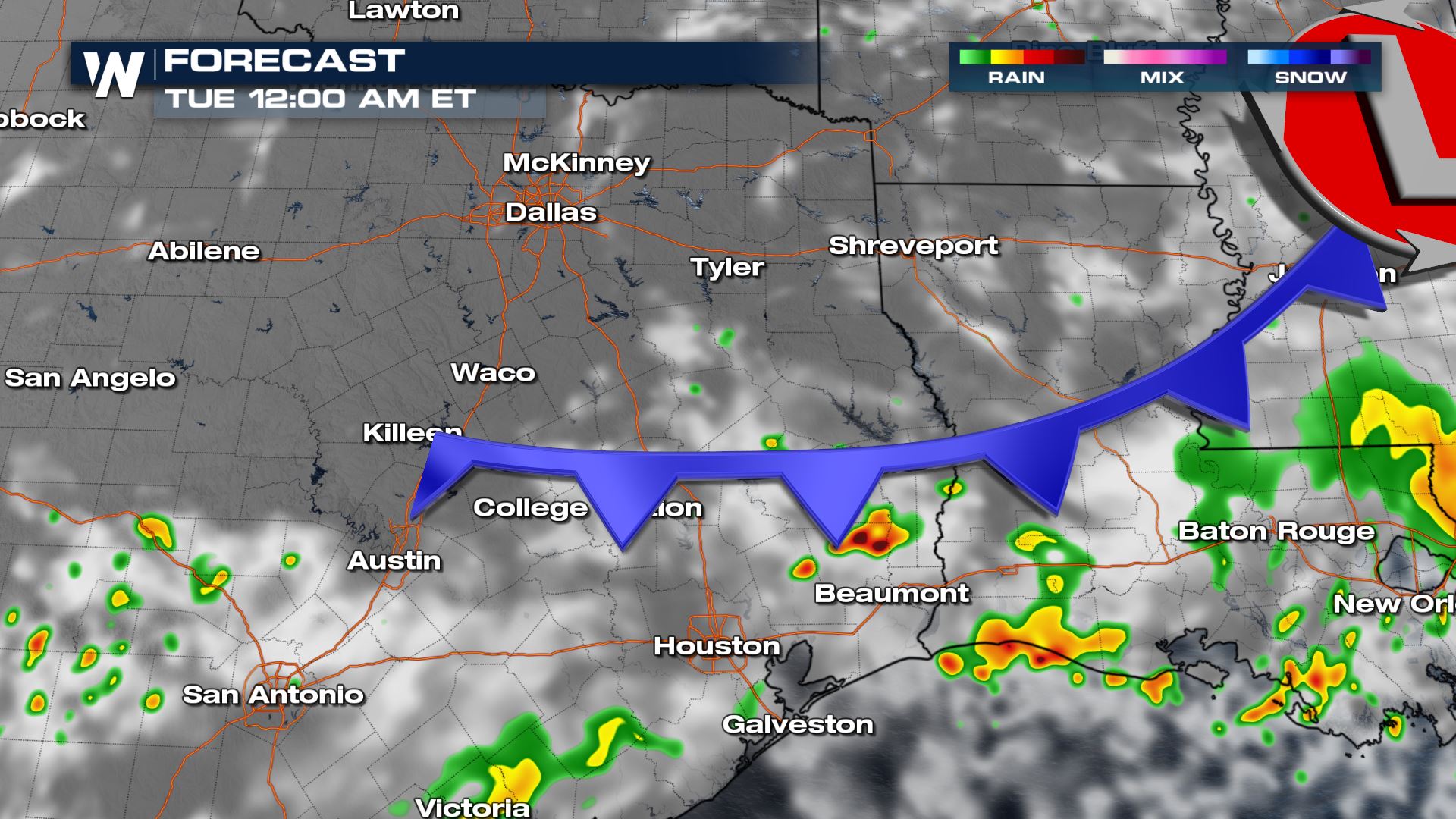 An area of low pressure develops along the current cold front so the storms never lose stamina into Tuesday morning. There could still be intensity to these as the morning commute is underway.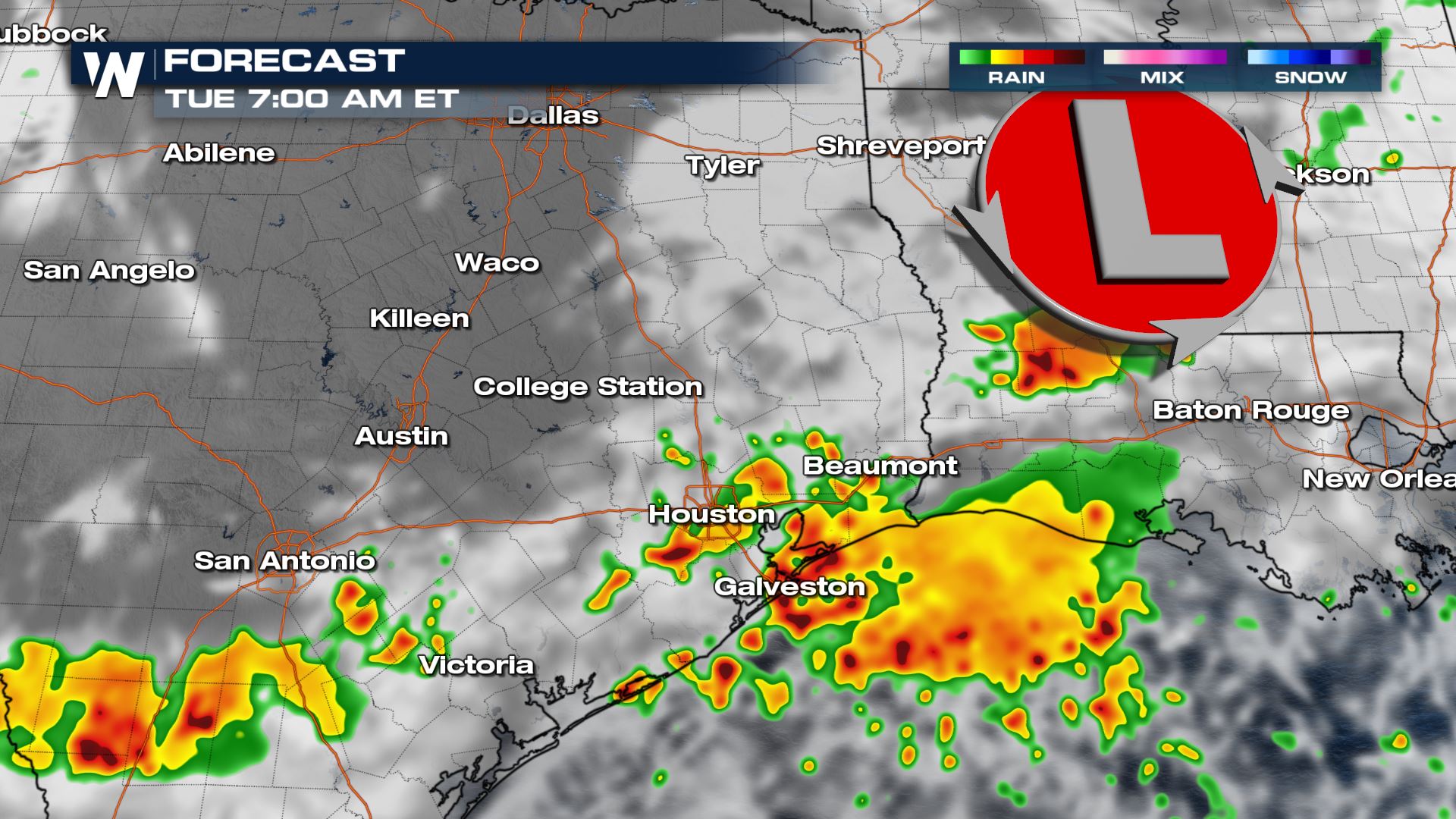 Accumulation
The storms along the current cold front have had a history of producing 2.5" - 5" of rain during a 24 hour period. More of this torrential accumulation is possible in isolated locations in and around the severe risk area today.  Most totals over the next 24 hours will be up to 2" but localized areas could see more: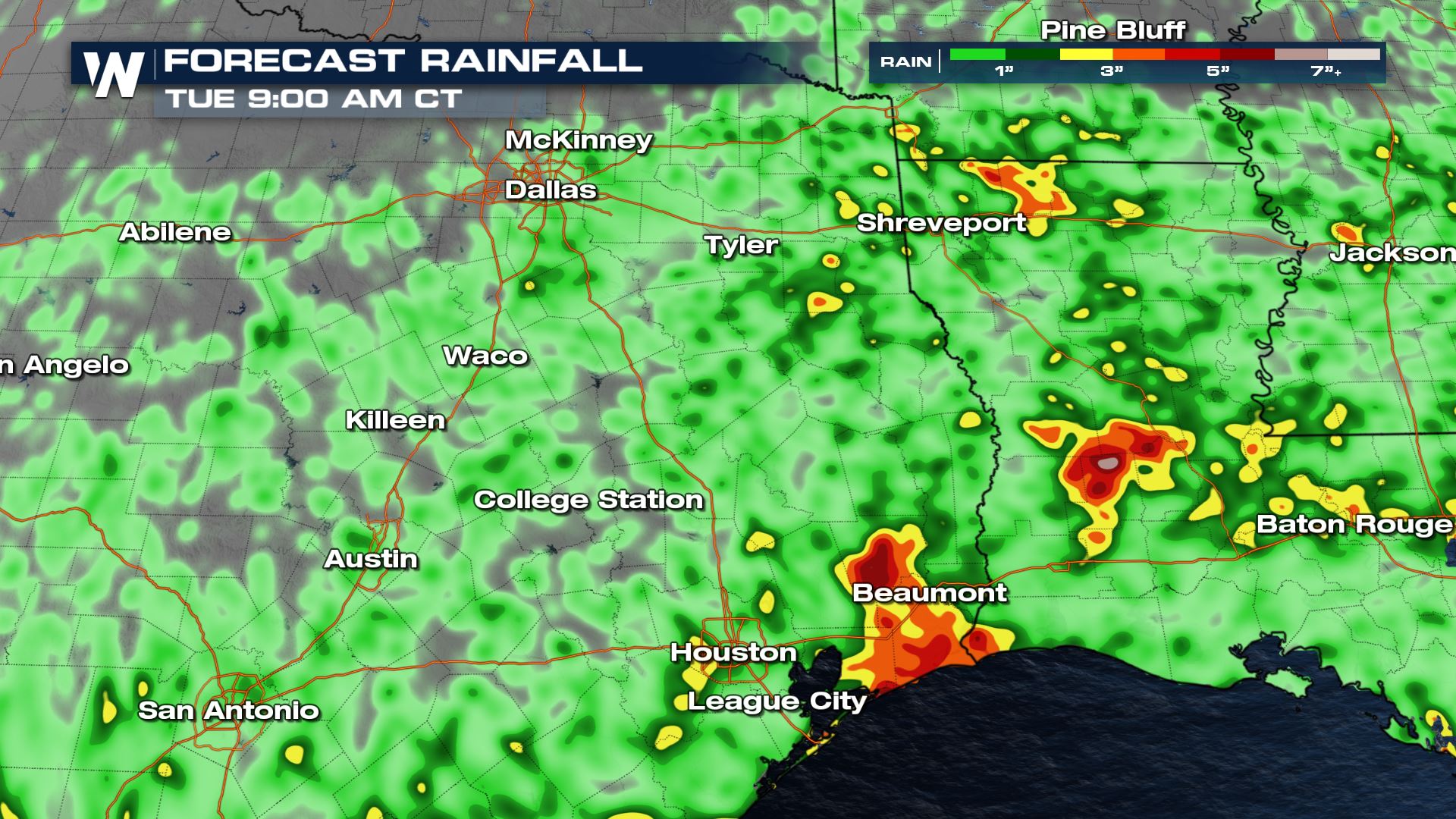 Stay with WeatherNation for all the latest on the severe potential.