A cold front will be the focus for some heavy showers and storms over areas of Minnesota and North Dakota Monday afternoon. The main threats will be hail and damaging winds, but those risks should be very isolated. Here is the latest severe forecast.
Severe Outlook
Cities like Grand Forks and Fargo will have the higher likelihood of a severe storms.  There will even be a chance for storms in cities like Duluth and Green Bay, but the severe threat will be much lower in those areas.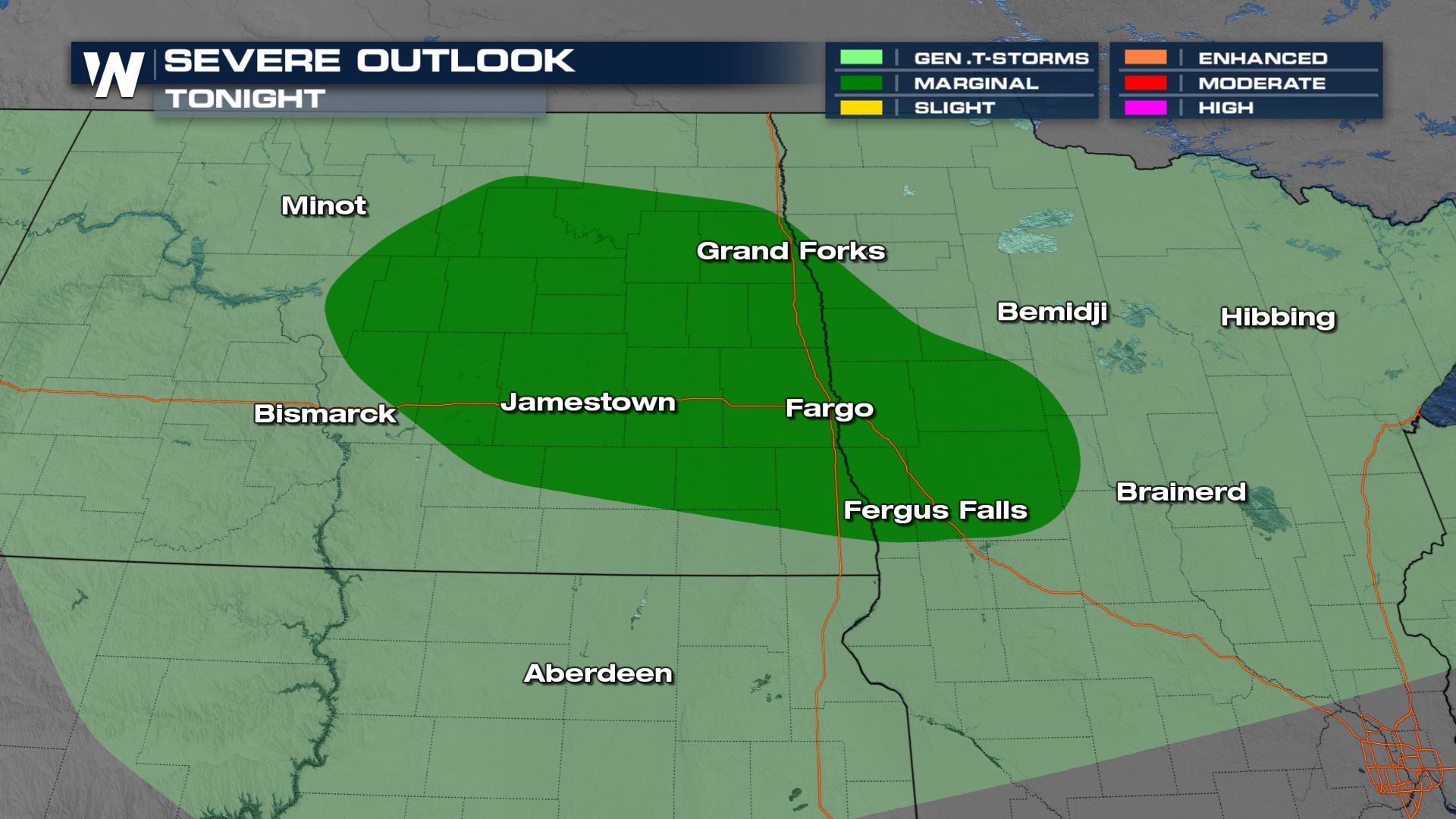 Severe Risks
Both damaging winds and large hail will be the primary threats. The threats will be extremely isolated, but could bring a risk to life and property.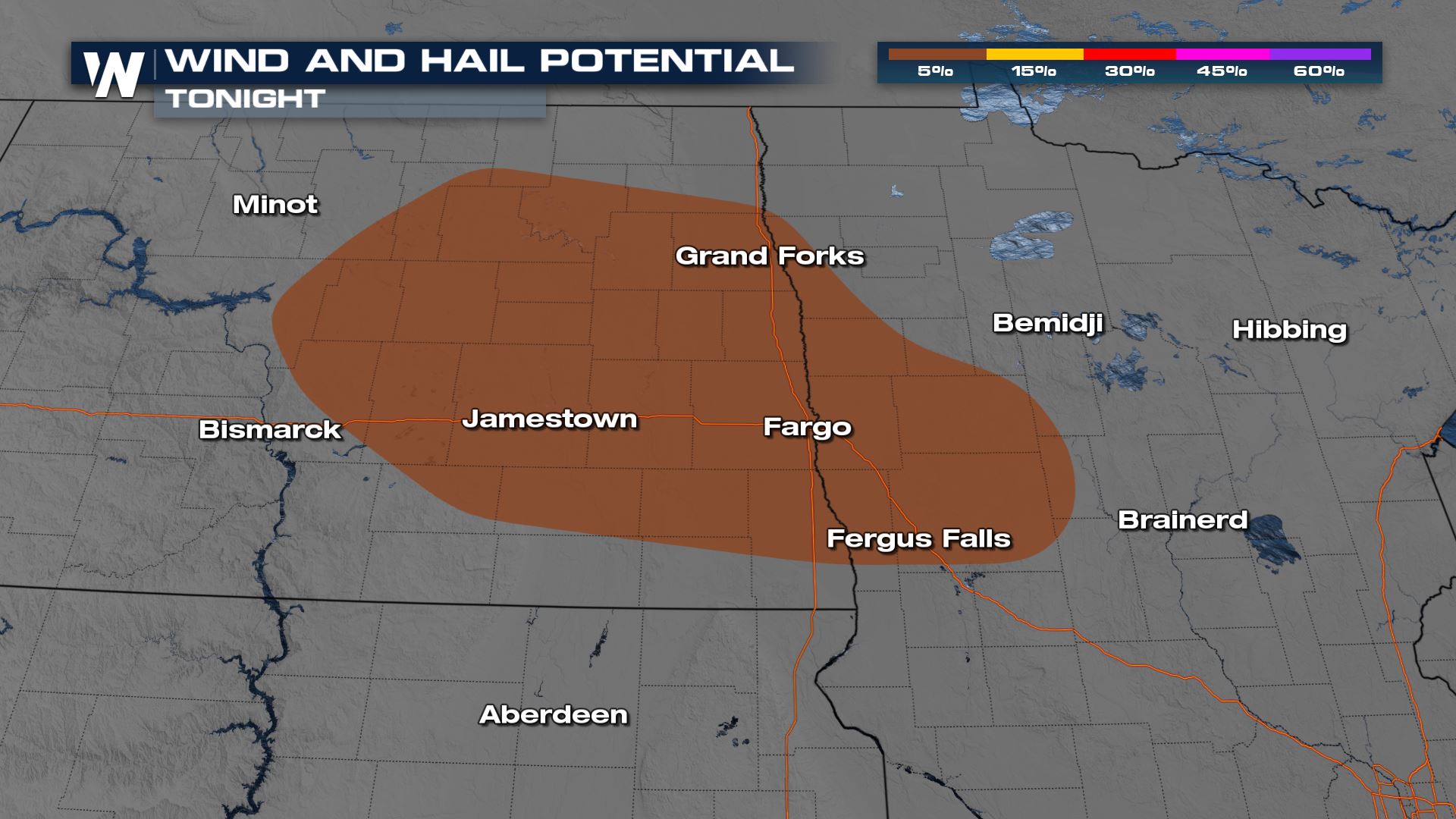 Forecast
Most storms will fade with the round into the nighttime hours, but another cluster could form in Canada and roll into the U.S. in the early morning hours.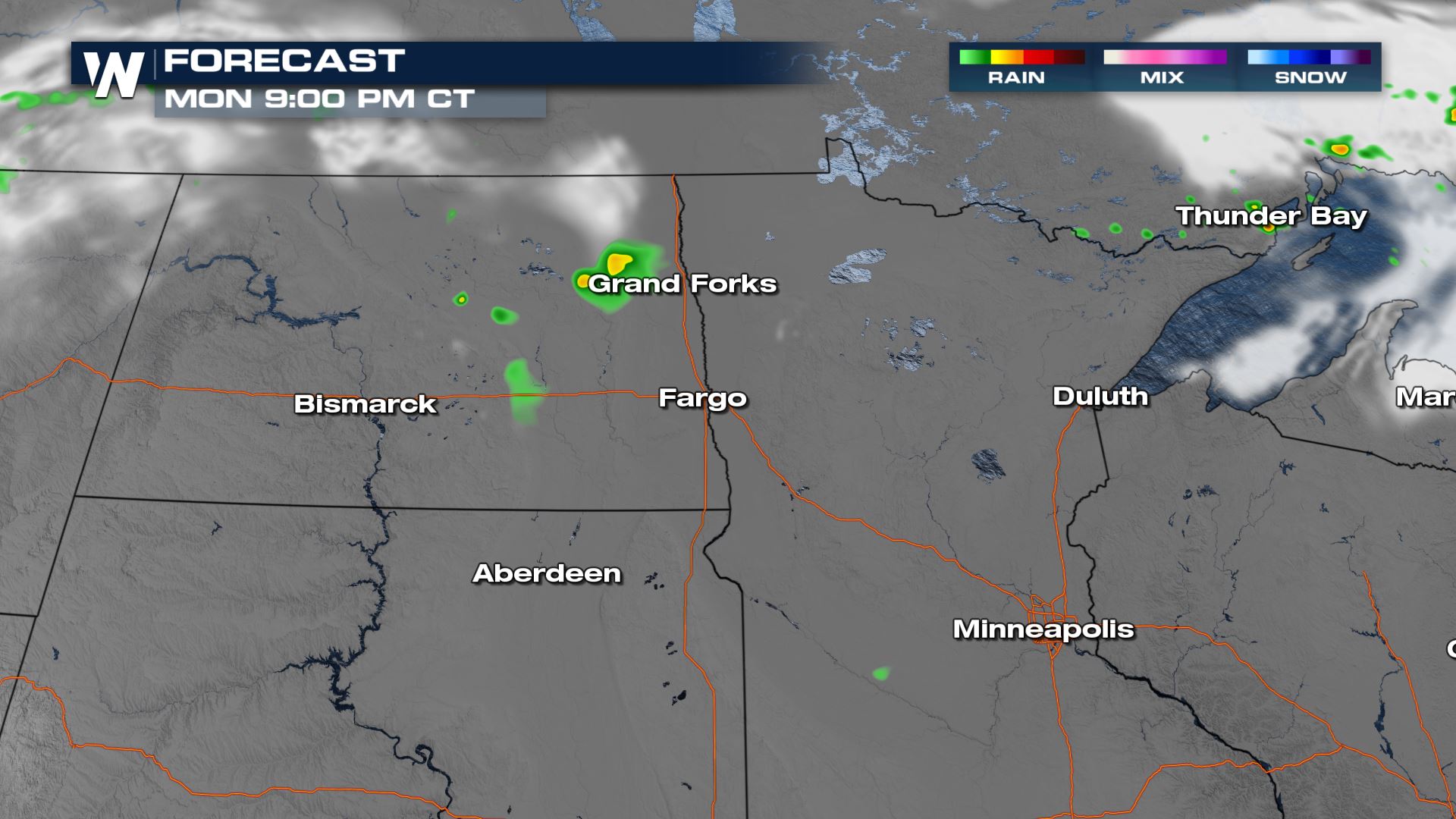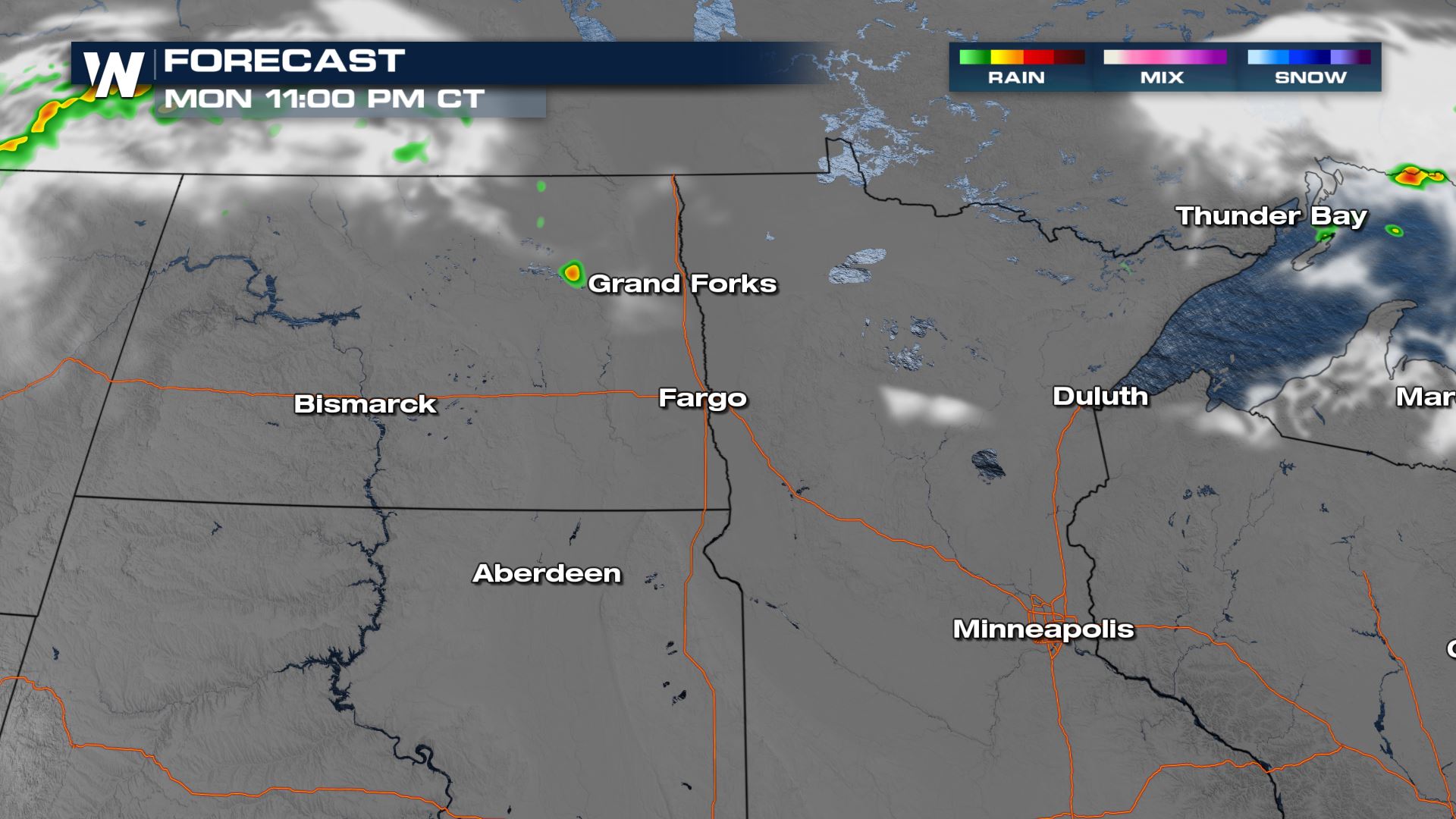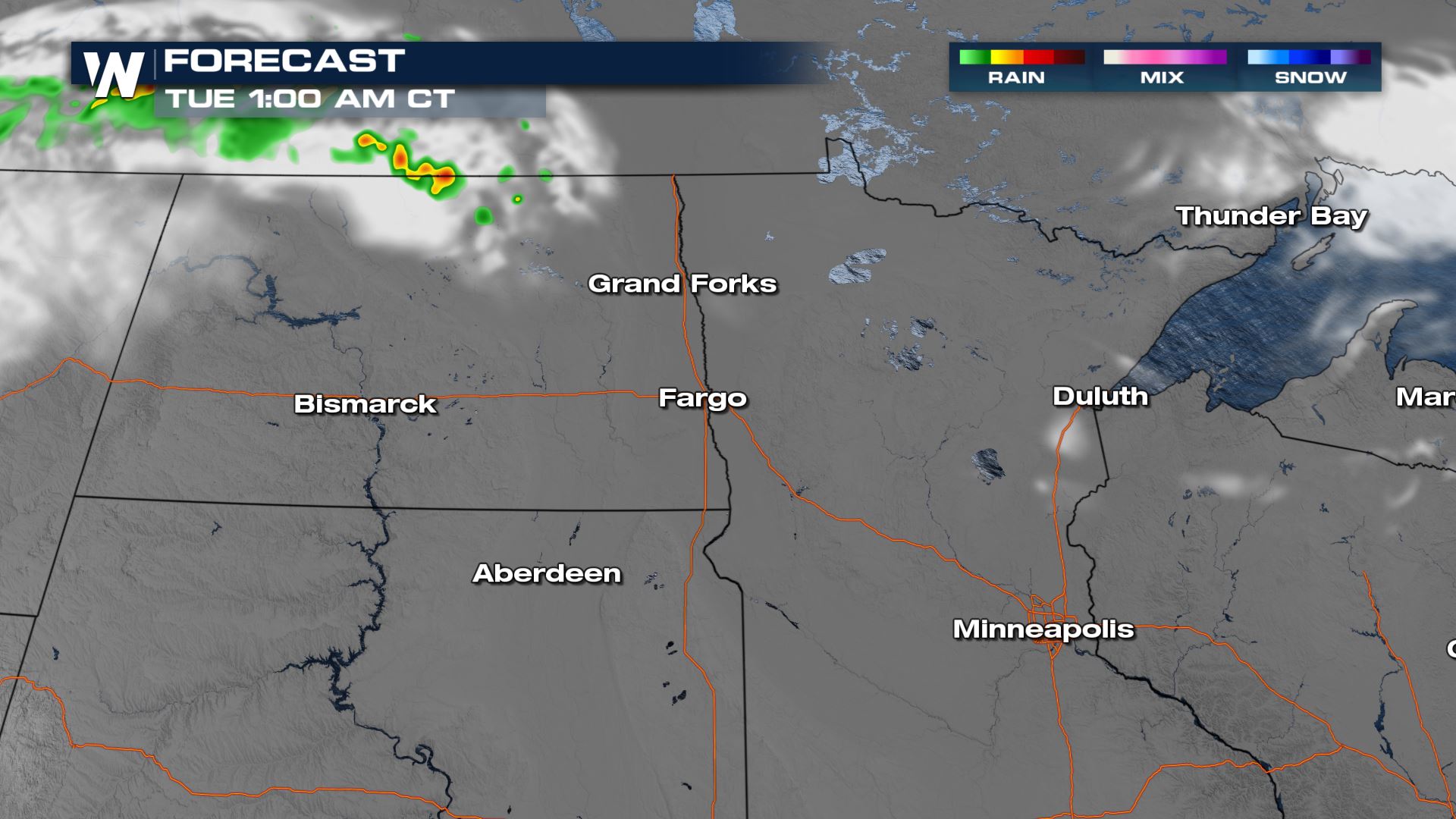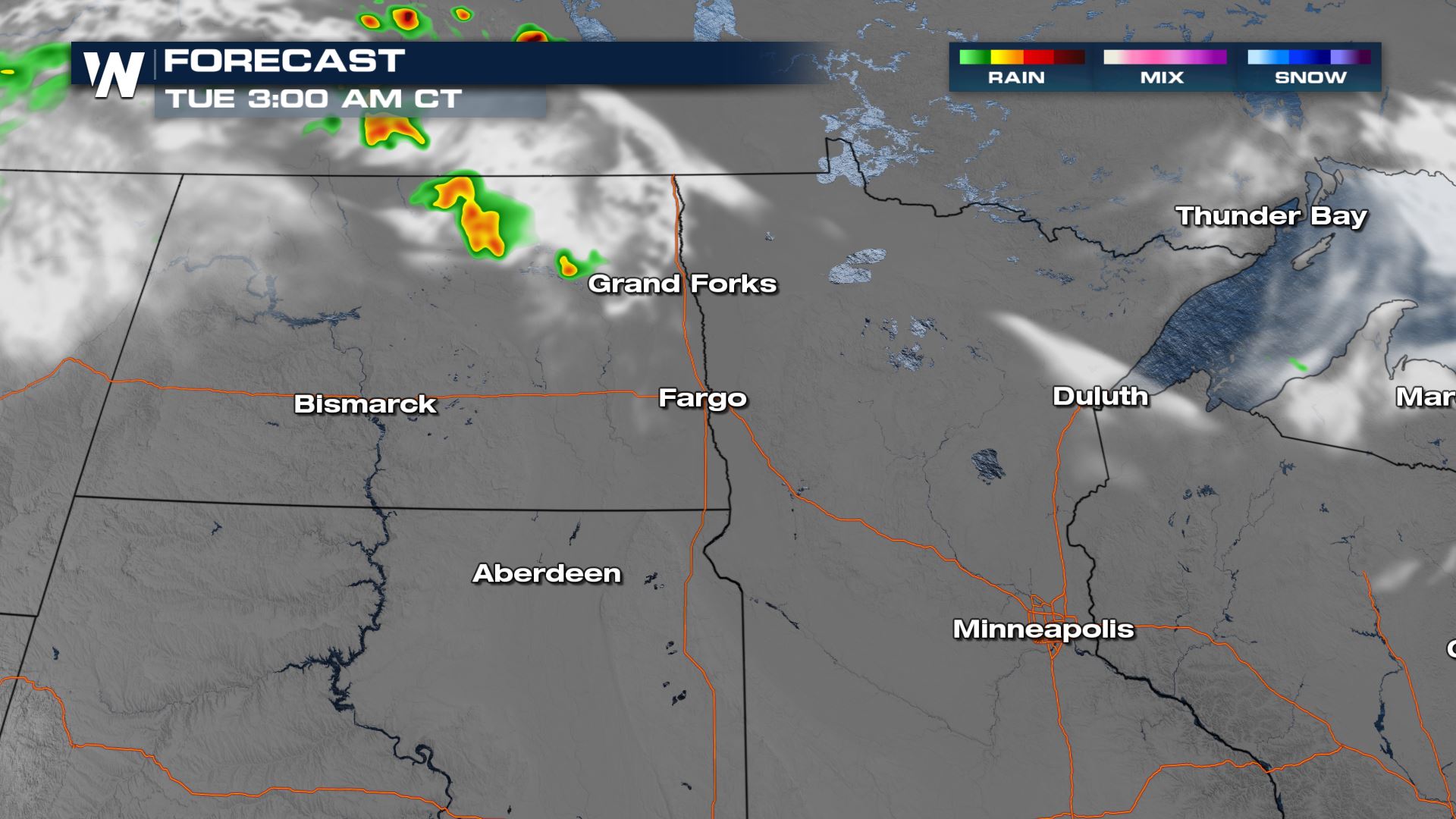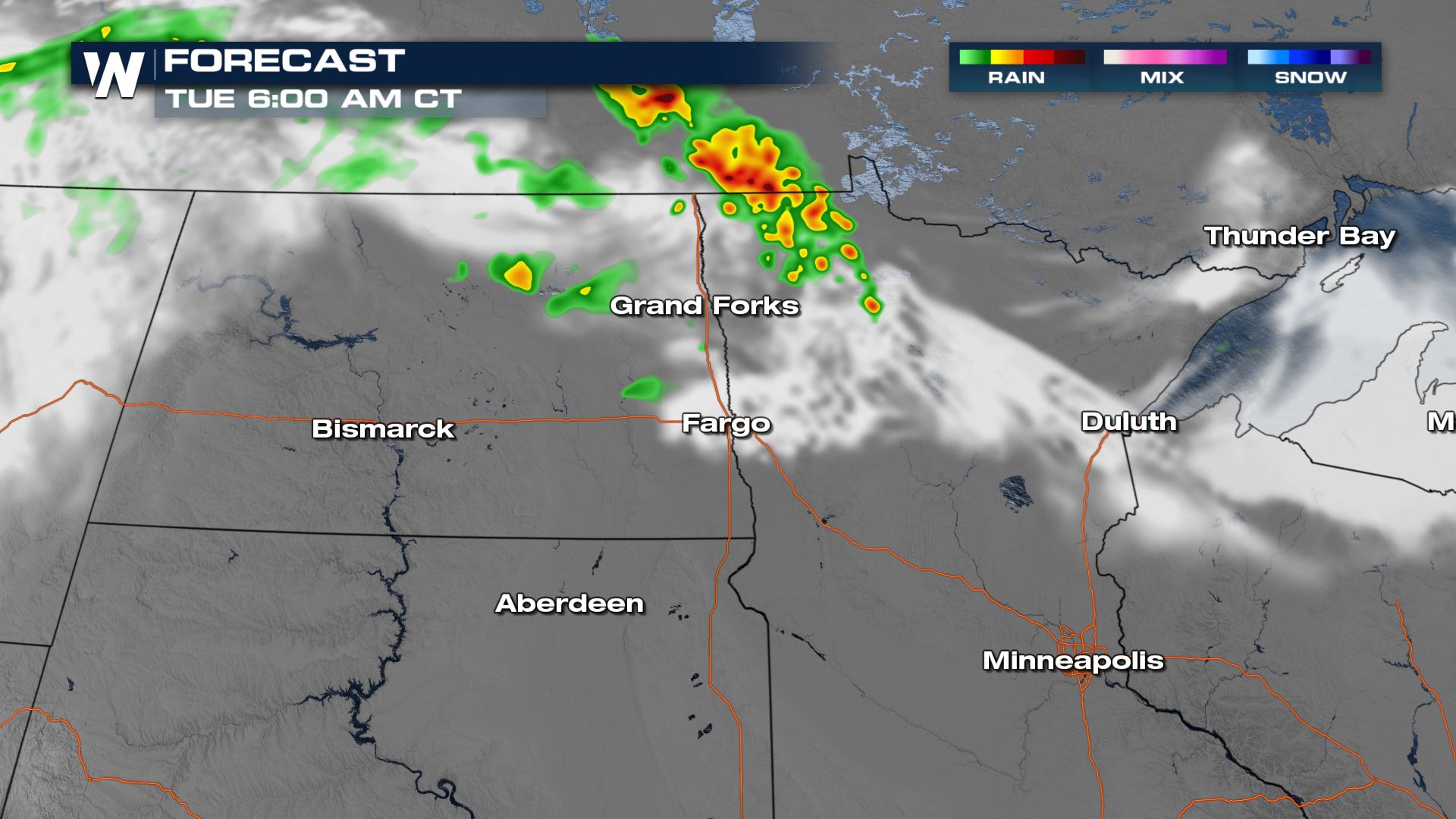 Keep checking with WeatherNation for more updates on the severe risk for Monday!