A strong cold front will bring an isolated chance for severe storms across parts of the Northeast today.  These severe weather chances will be mainly along the coast, but could impact some very large cities like New York City and Philadelphia.  Here is the very latest.
Severe Outlook
Today's severe chances are much lower than what we have been dealing with over the past few days, but there is still a chance nonetheless.  Here is a look at the areas included in the Marginal risk from the Storm Prediction Center.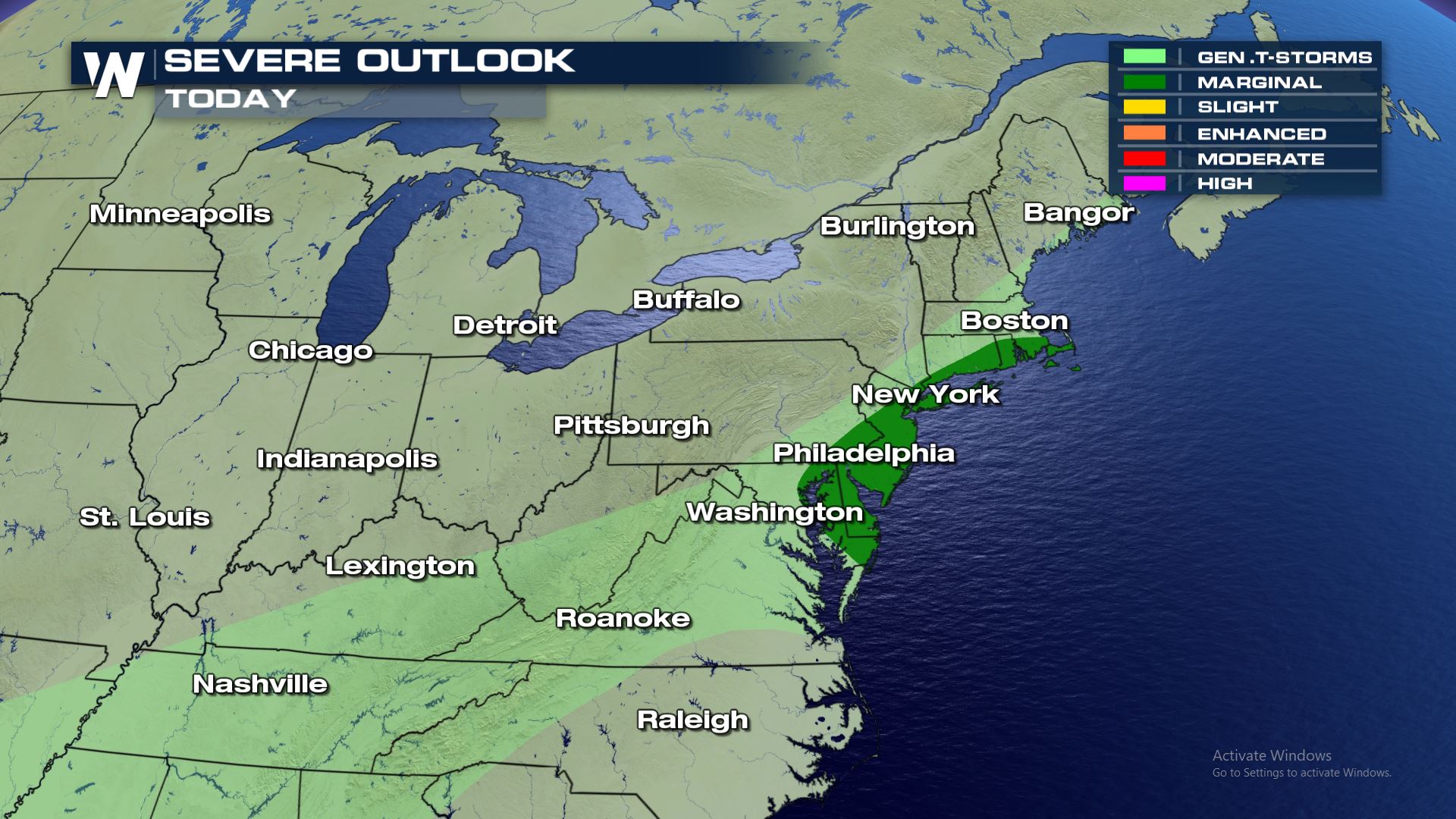 Severe Risks
Luckily not all modes of severe weather will be in the forecast.  The highest risks will be the chance for some damaging winds when the cold front sweeps through.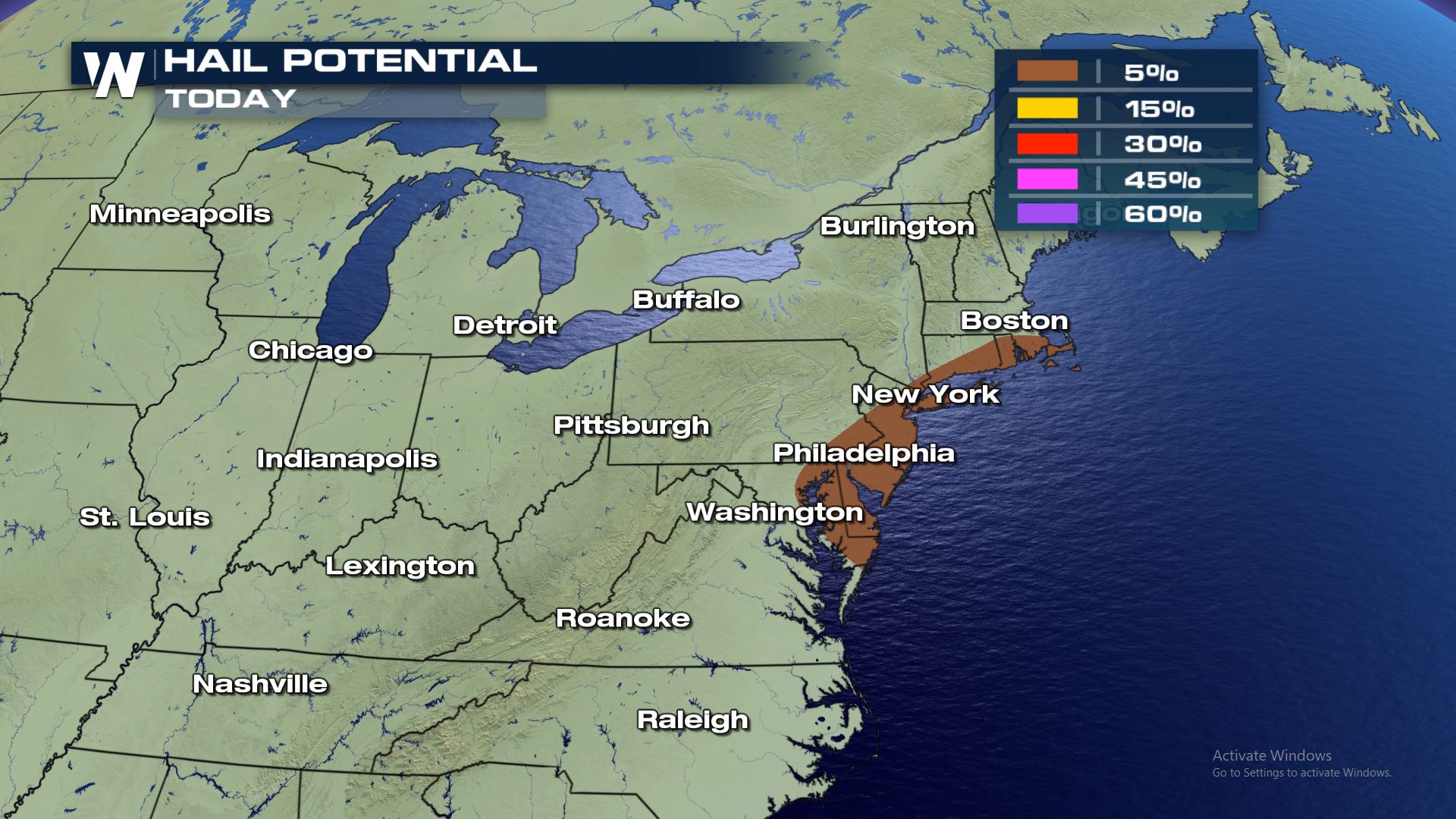 Forecast
The timing for today's storms will be dependent on when the cold front moves through the region.  This will likely begin to happen later this morning and into the afternoon.  Definitely be on alert for an isolated severe storm in these areas.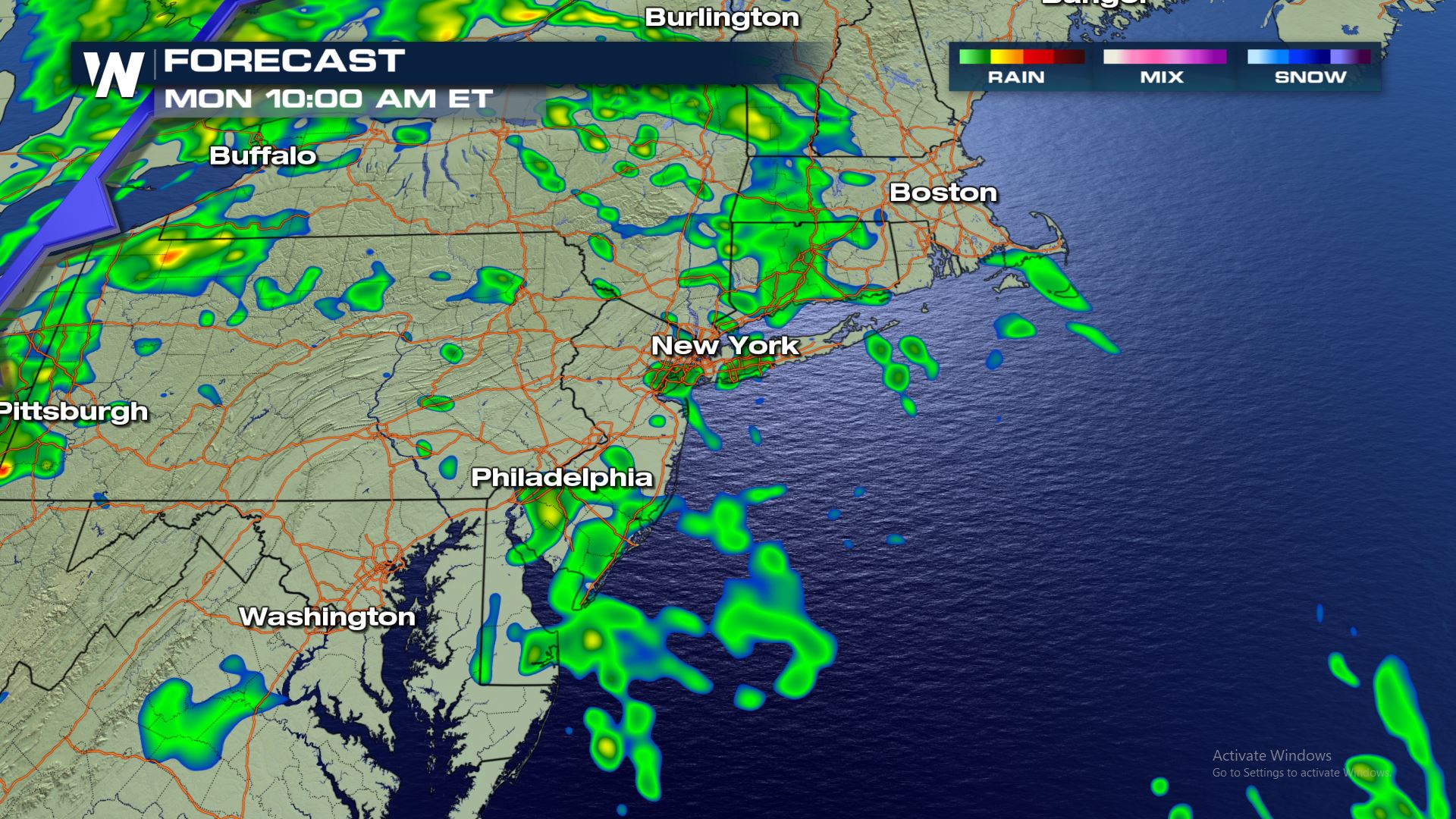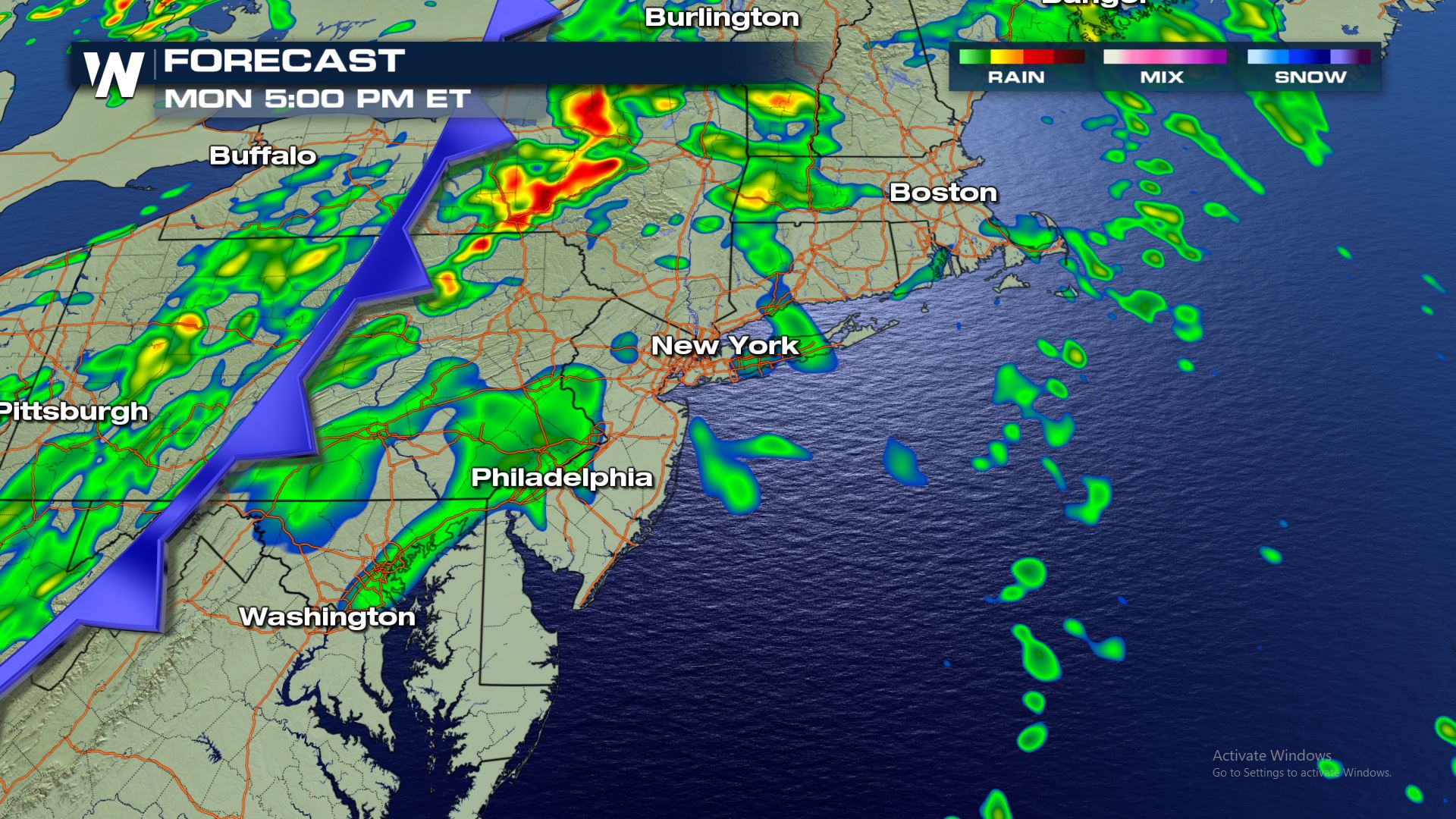 For more updates keep checking back with
WeatherNation