In just the past two hours, a number of tornado warnings had been issued for areas in and around Northeast Oklahoma with at least one of the storm producing a tornado along the Oklahoma and Kansas border. https://twitter.com/WeatherNation/status/1355611213334523905 Heavy rain is ongoing across parts of the Southern Plains and Ozarks Saturday morning. There has been a marginal risk (level 1 out of 5) of isolated severe thunderstorms with gusty winds and hail today ahead of a cold front.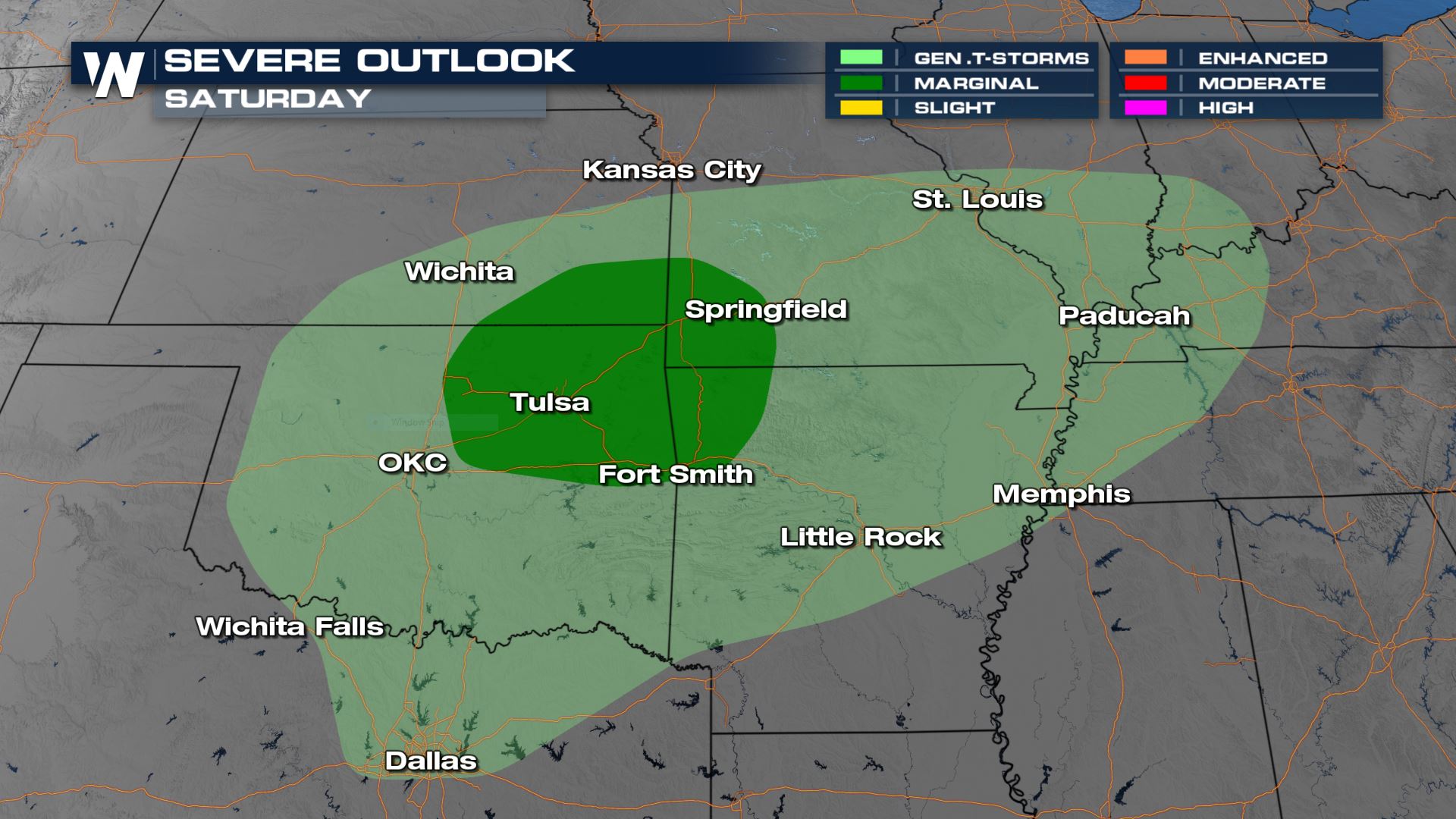 There is a strong upper low moving through the Ozarks that will bring strong lift and wind shear, which will help energize thunderstorms and allow for deep updrafts.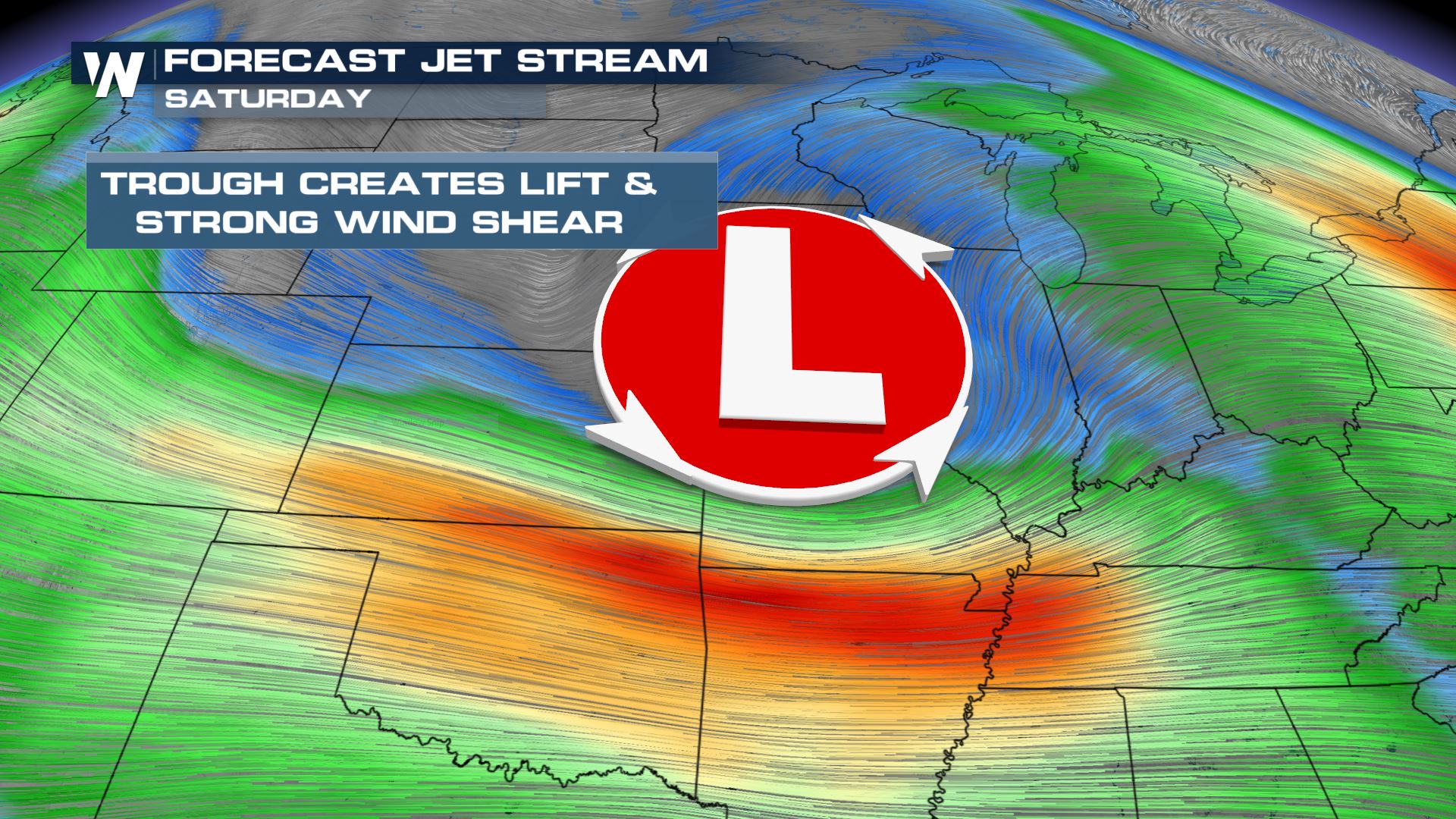 This along with the surface cold front will help generate the storms. Primary timing will be into the afternoon and early evening, but as soon as the sun sets energy will rapidly decrease and reduce the severe weather threat. Heavy rain will be ongoing through the day and evening outside of the severe weather potential.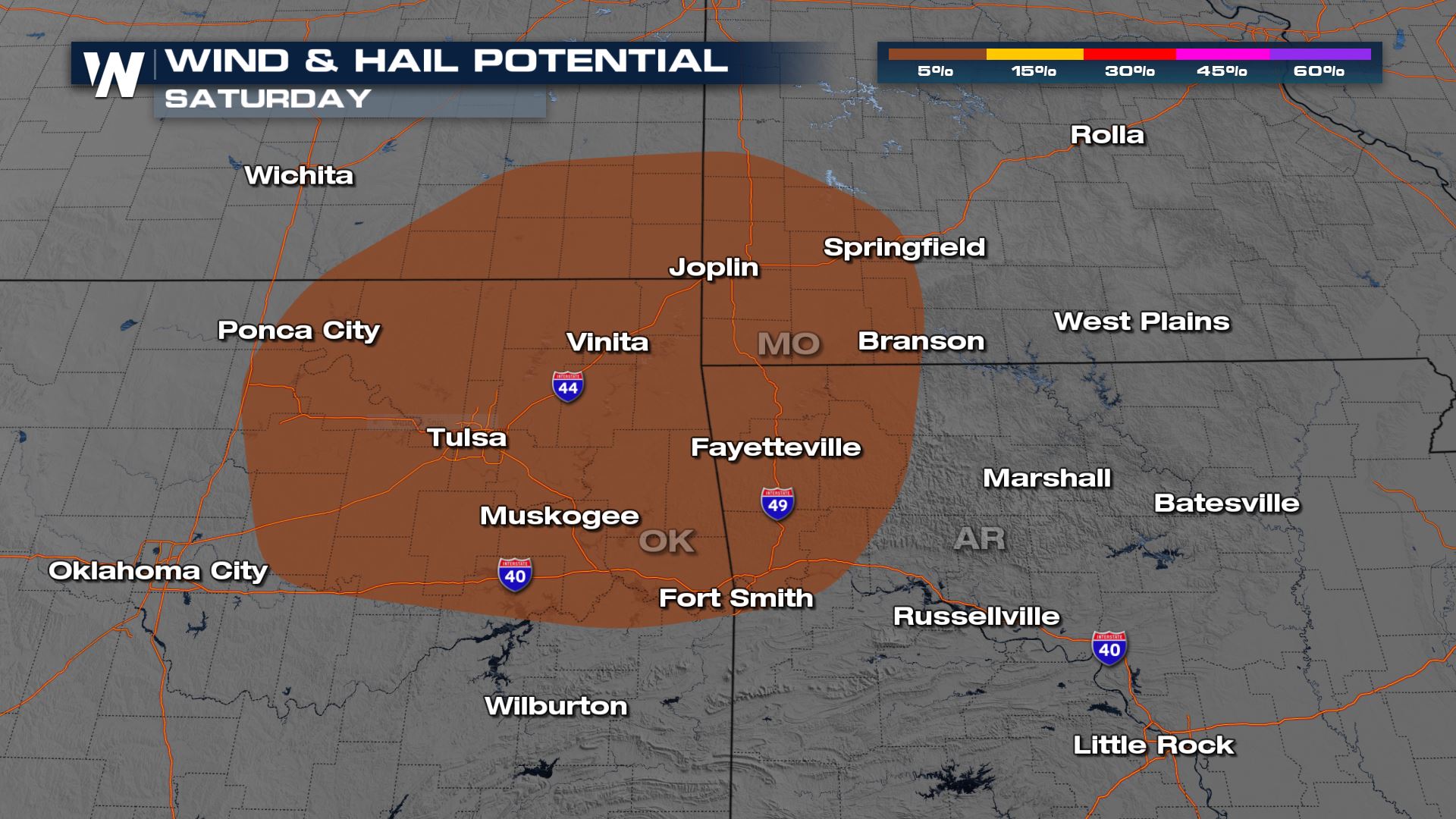 60 mph wind gusts are possible with the strongest storms this afternoon and early evening from around 12 p.m. to 6 p.m. Areas east of I-35 and north of I-40 in Oklahoma are included in the risk along with the I-49 corridor in northwest Arkansas and southwest Missouri, and southwest Kansas.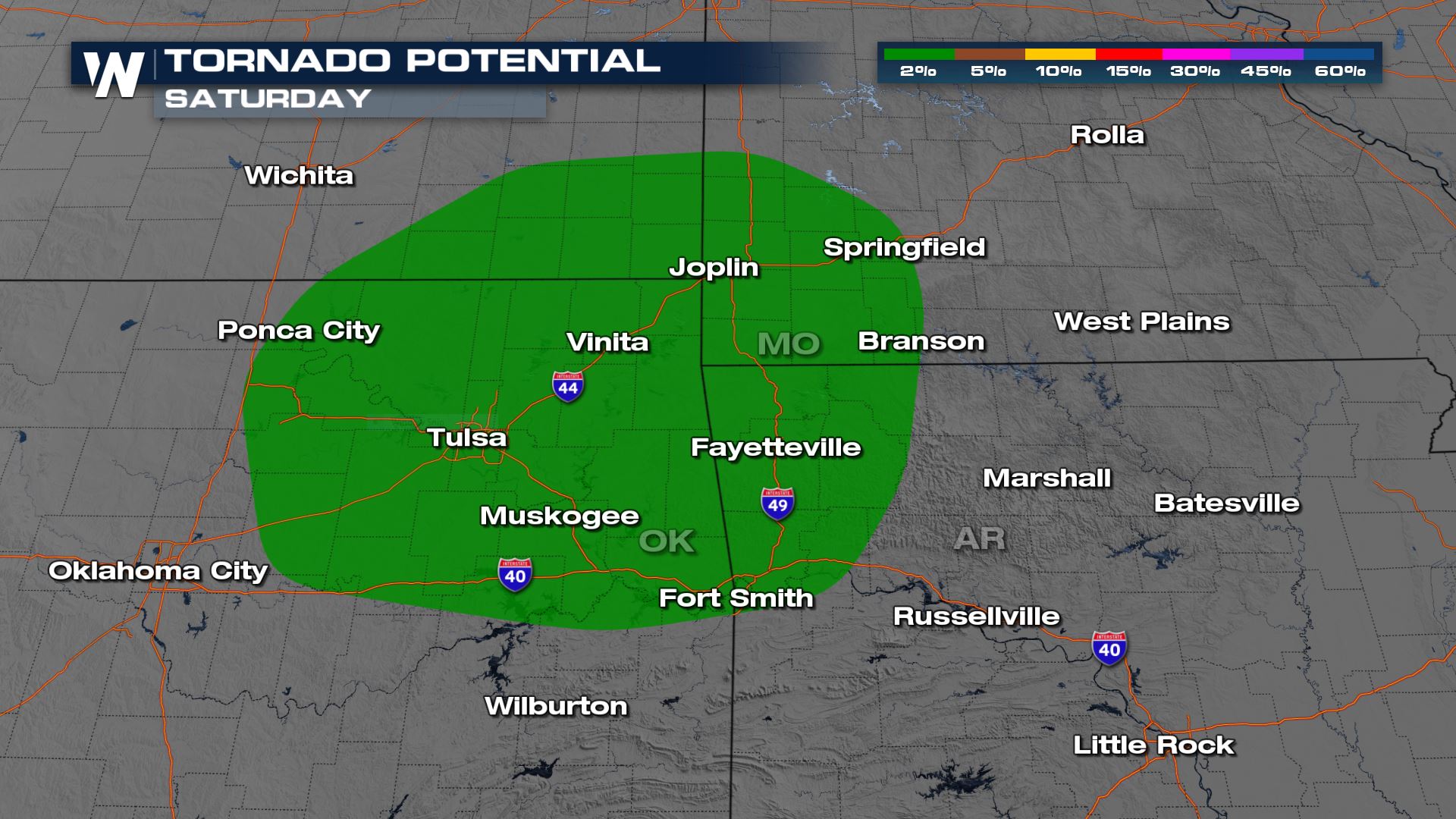 If there is enough wind turning with height at the surface, storms may be able to briefly produce a spin-up tornado. The threat level is on the lower end, but if isolated, discrete storms form ahead of the main line they could rotate.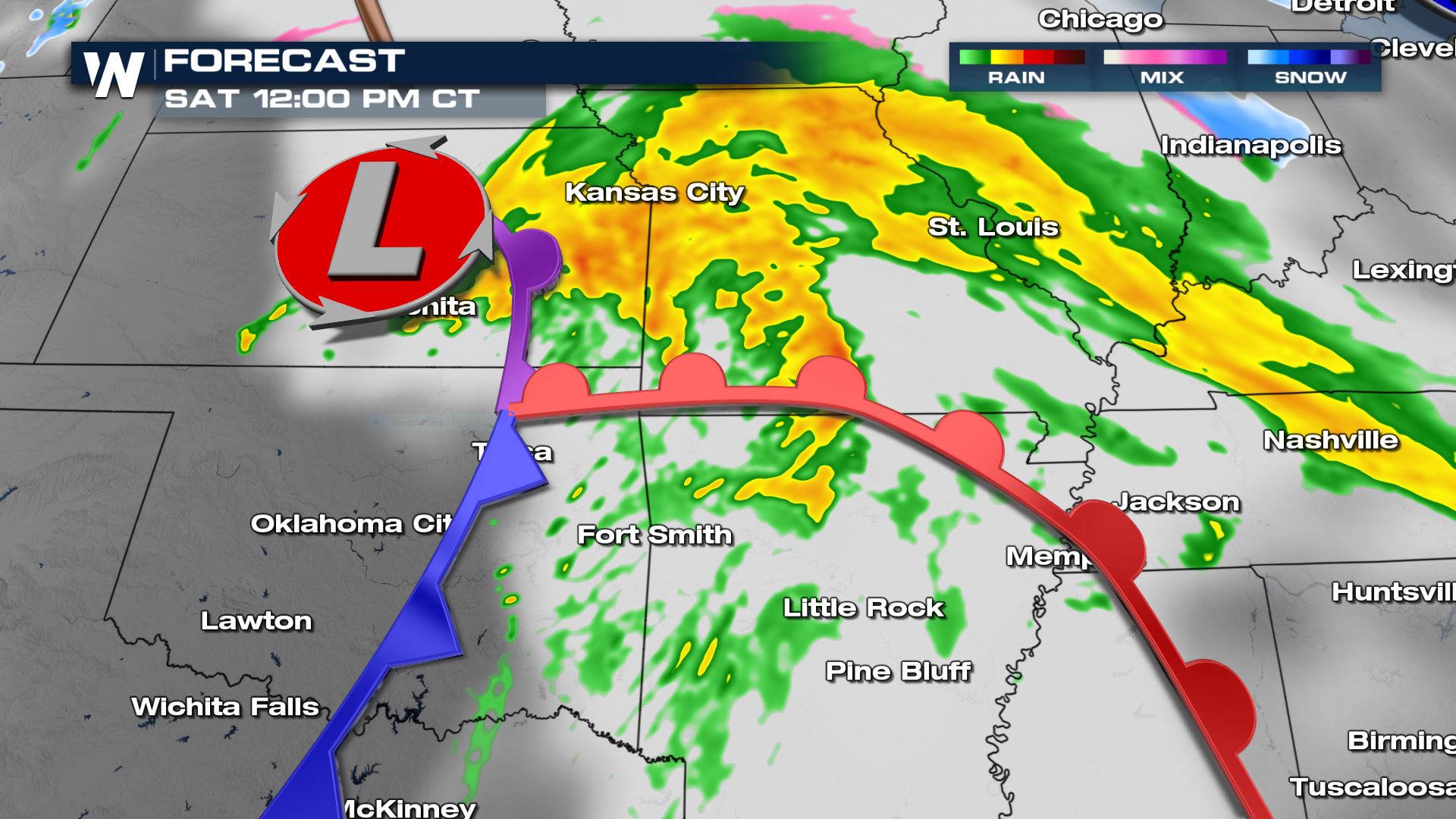 Storms will begin gaining strength around noon as the cold front moves east of I-35.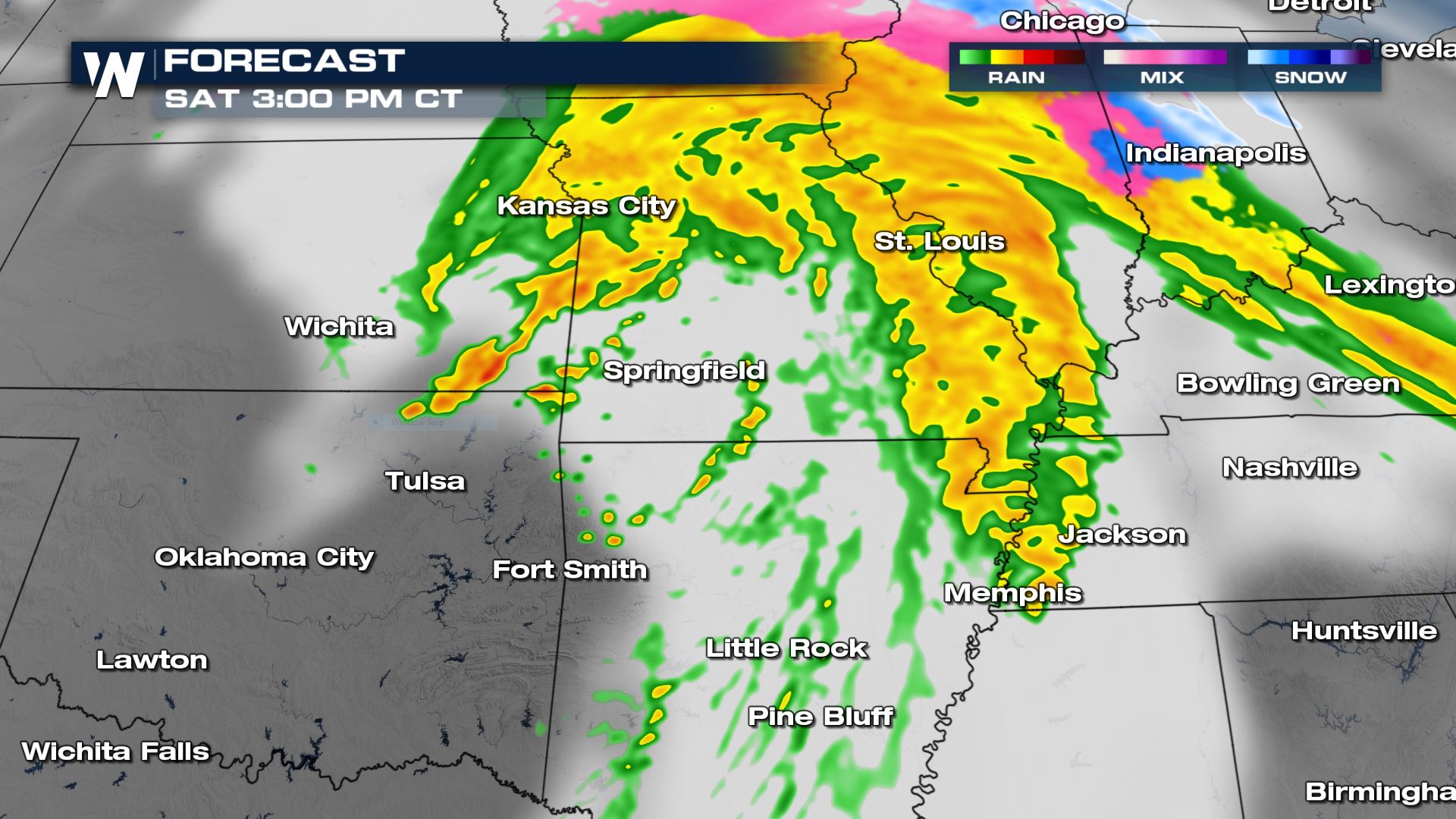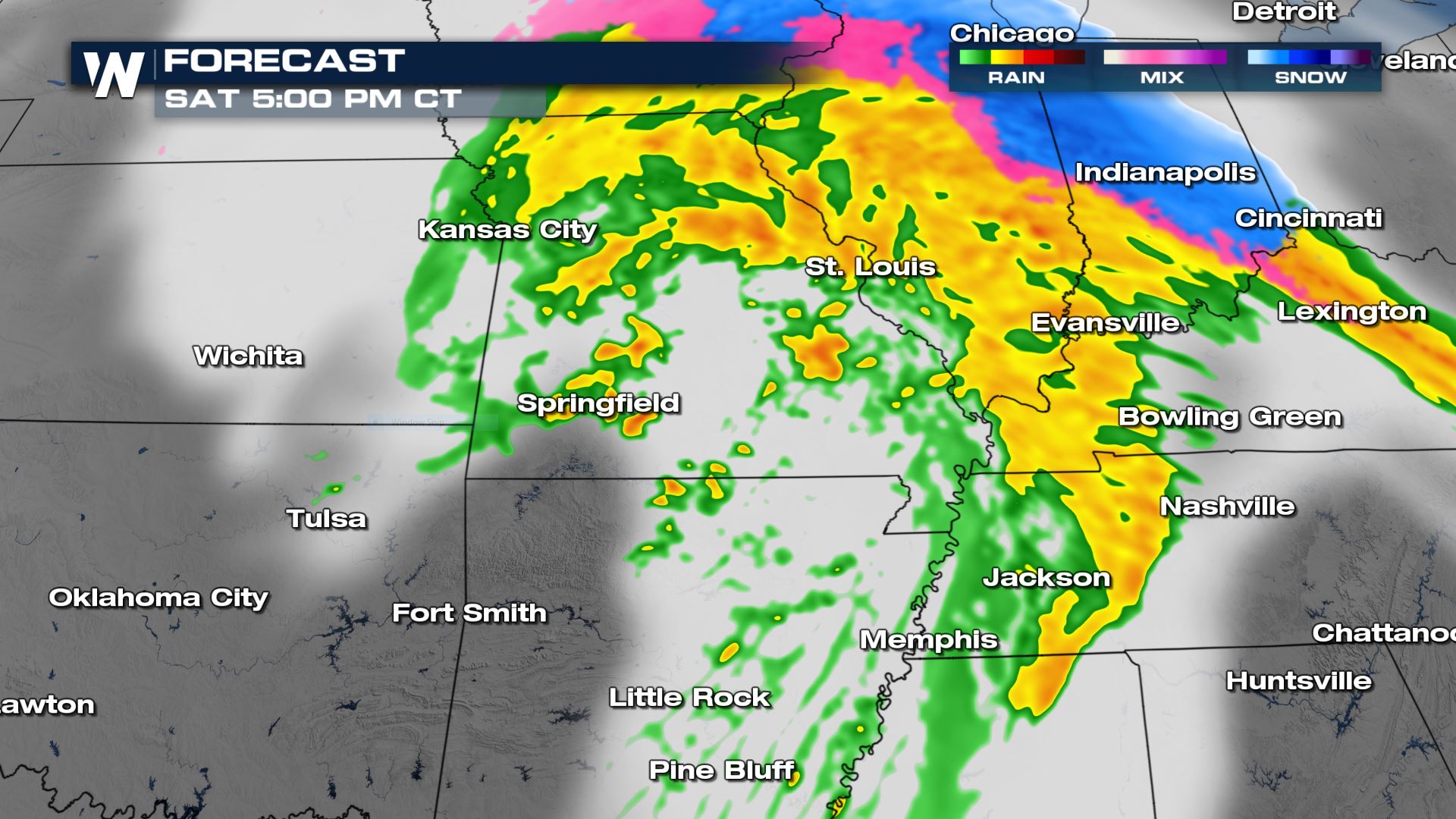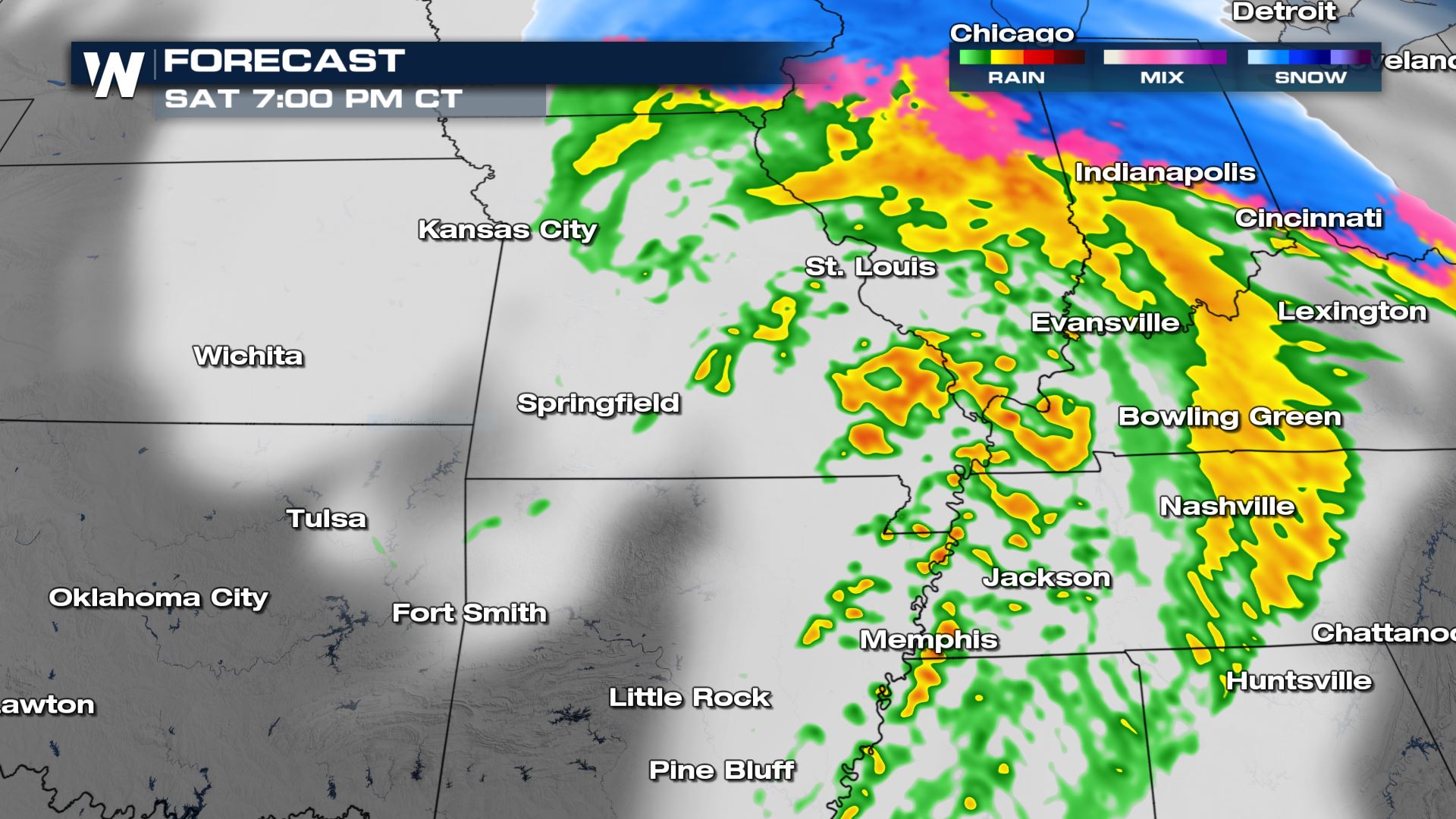 The severe weather threat will diminish into the evening as the storms cross the Mississippi River. A few gusty storms could linger into the Missouri Bootheel through mid-evening. Rain totals will be around 1-2" in many spots with occasional higher totals where training bands of heavy rain set up. Widespread flooding is not expected, but water could pond on some roads especially in areas that typically flood during heavy rain.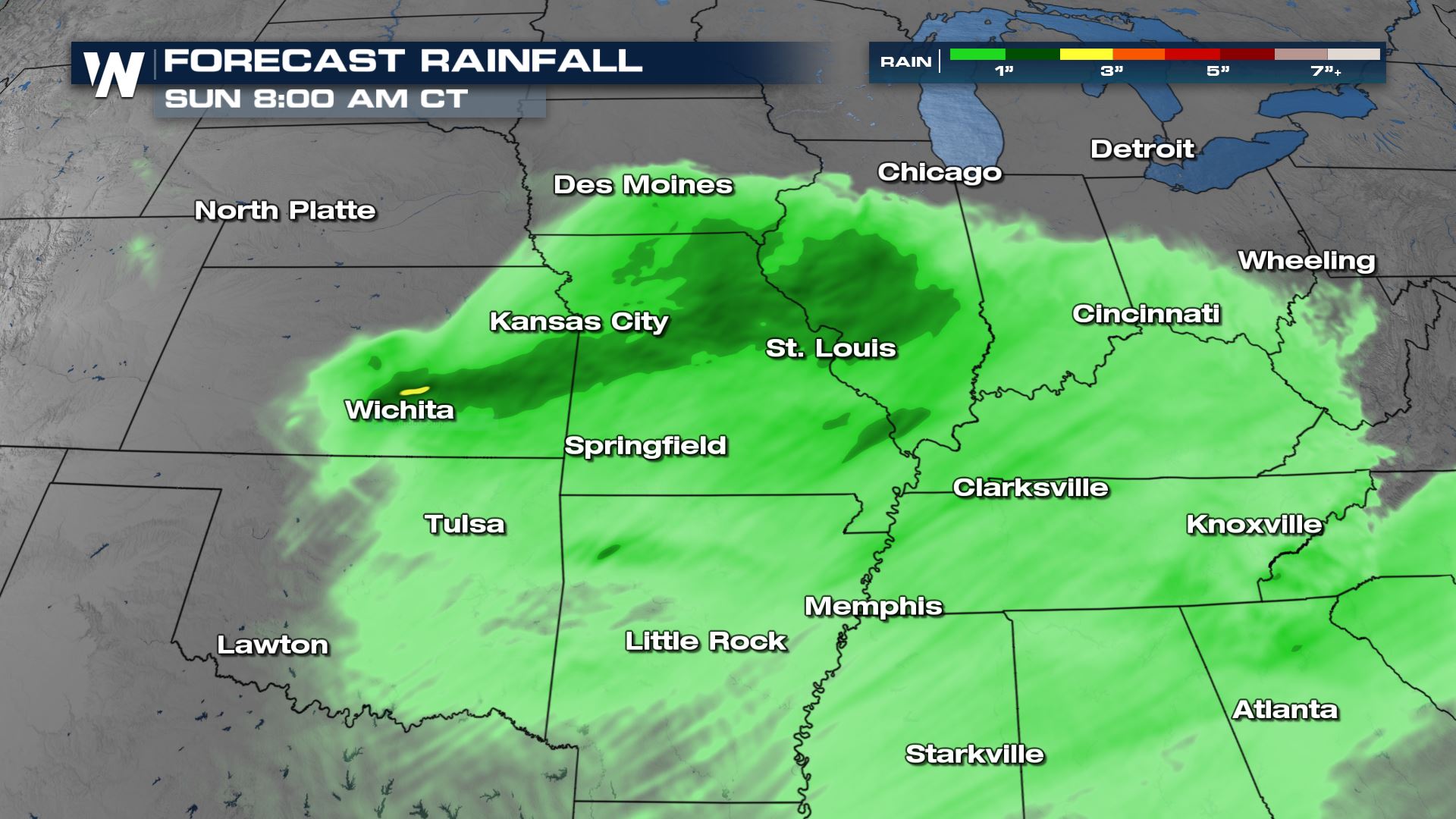 Stay with WeatherNation for more on this top weather story along with other weekend national weather headlines.