The heavy rain and snow will continue to impact the Northwest, but with a cold front moving onshore there could be a few strong thunderstorms for areas of Oregon and Washington. Here is the very latest forecast.  Here is the very latest.
Severe Outlook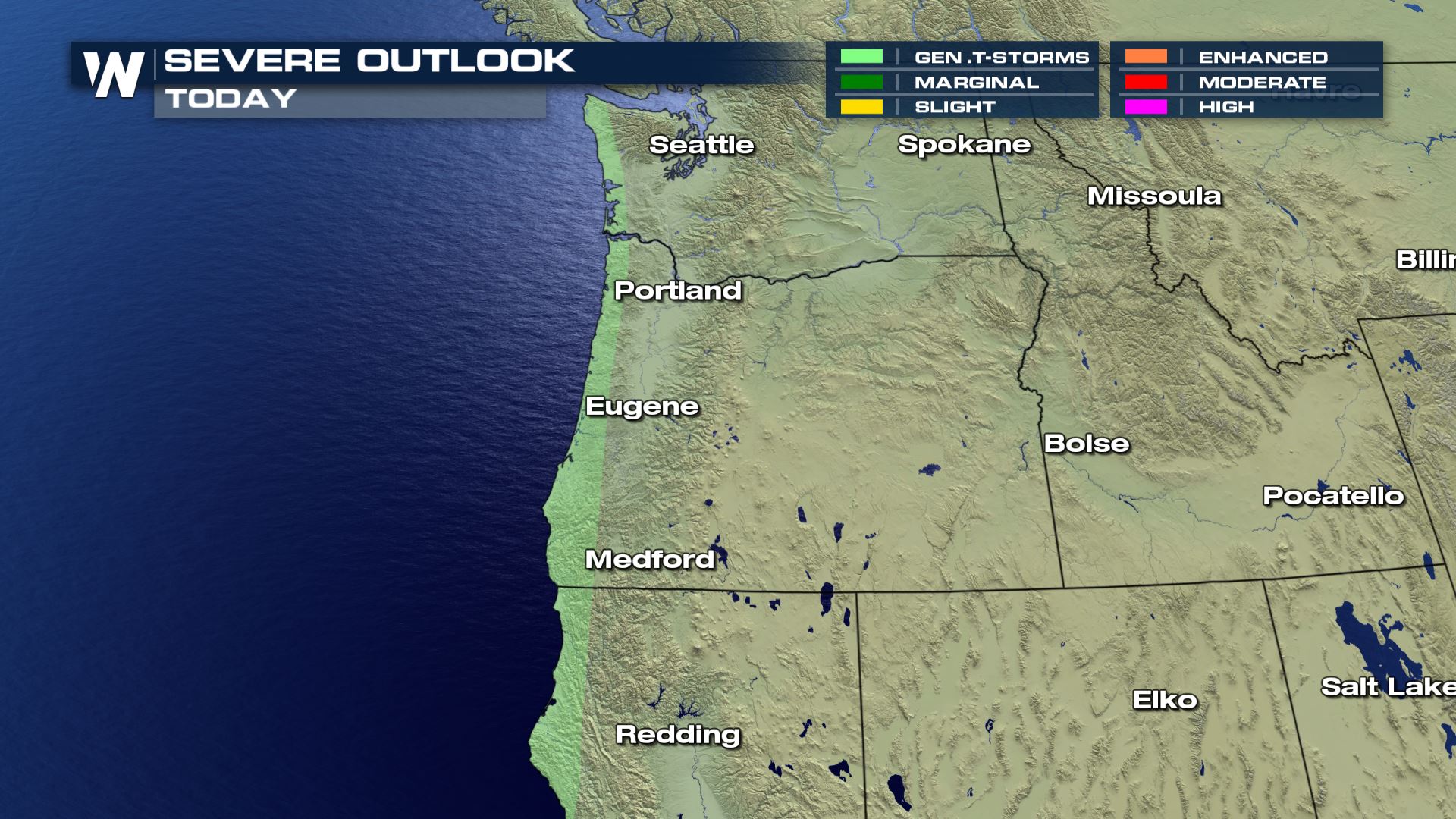 Right along the coast we have a general thunderstorm risk.  This means if any storms develop that they won't be severe, but we still could see a strong storms with gusty winds and small hail for these areas.
Forecast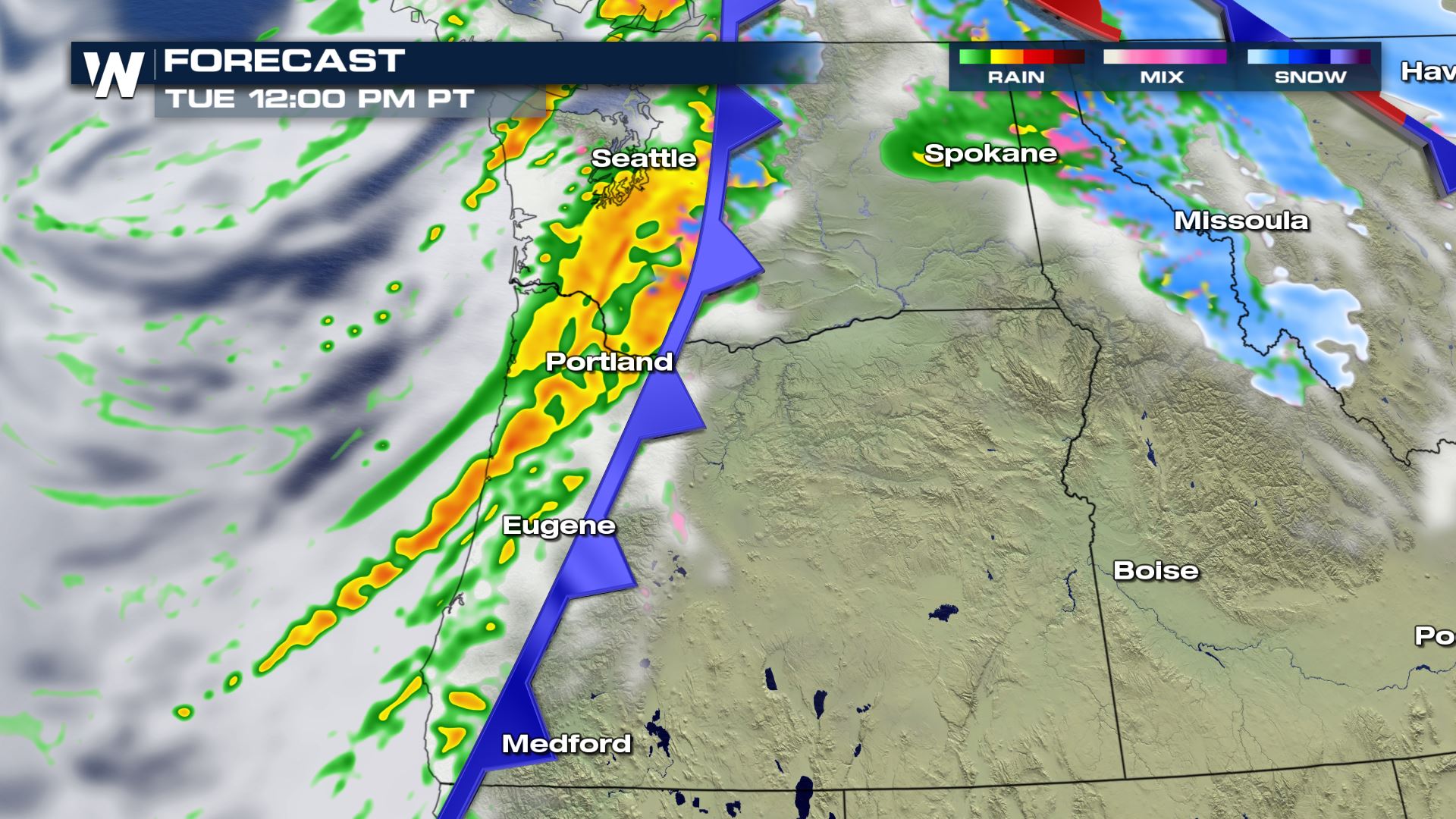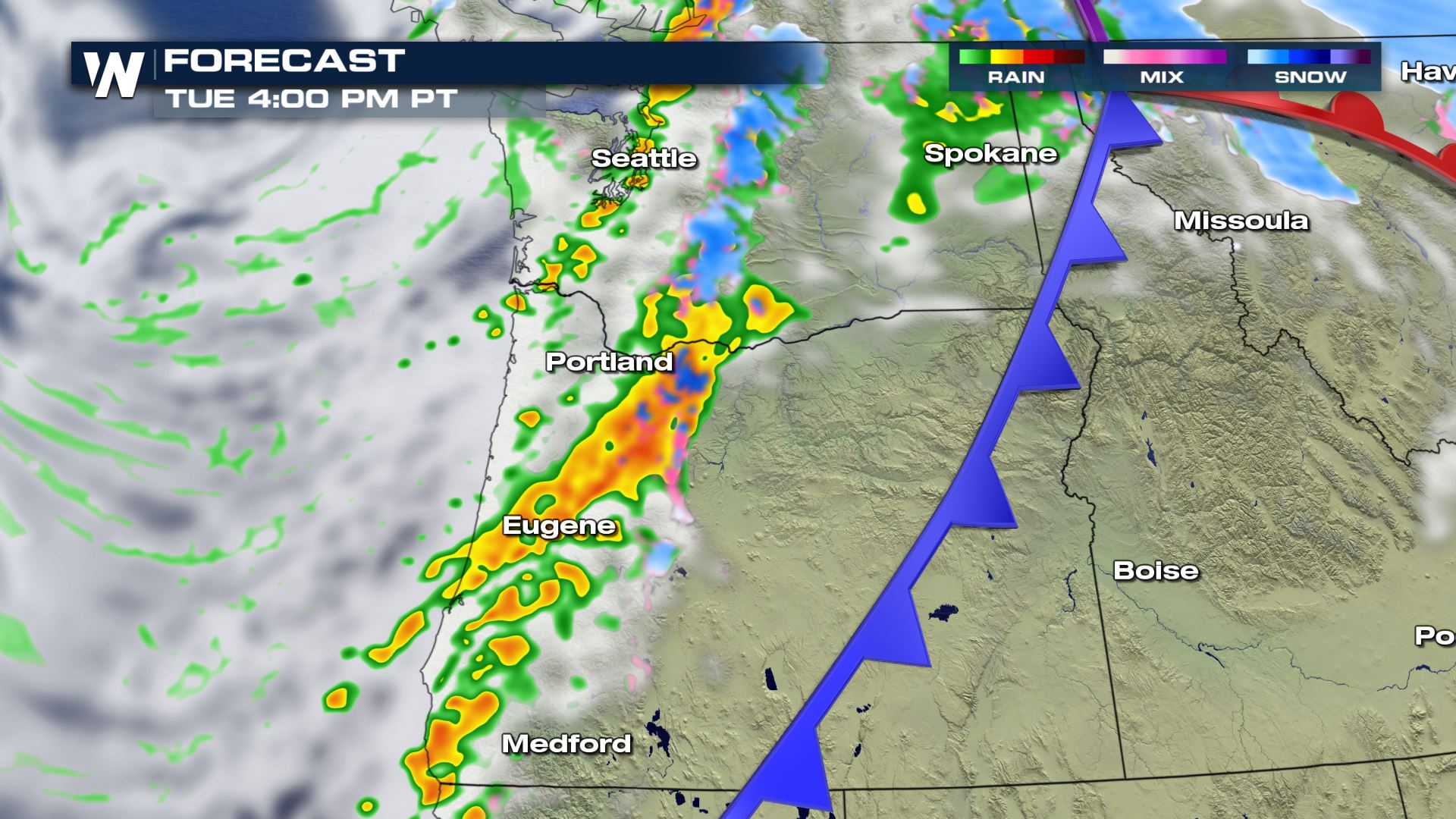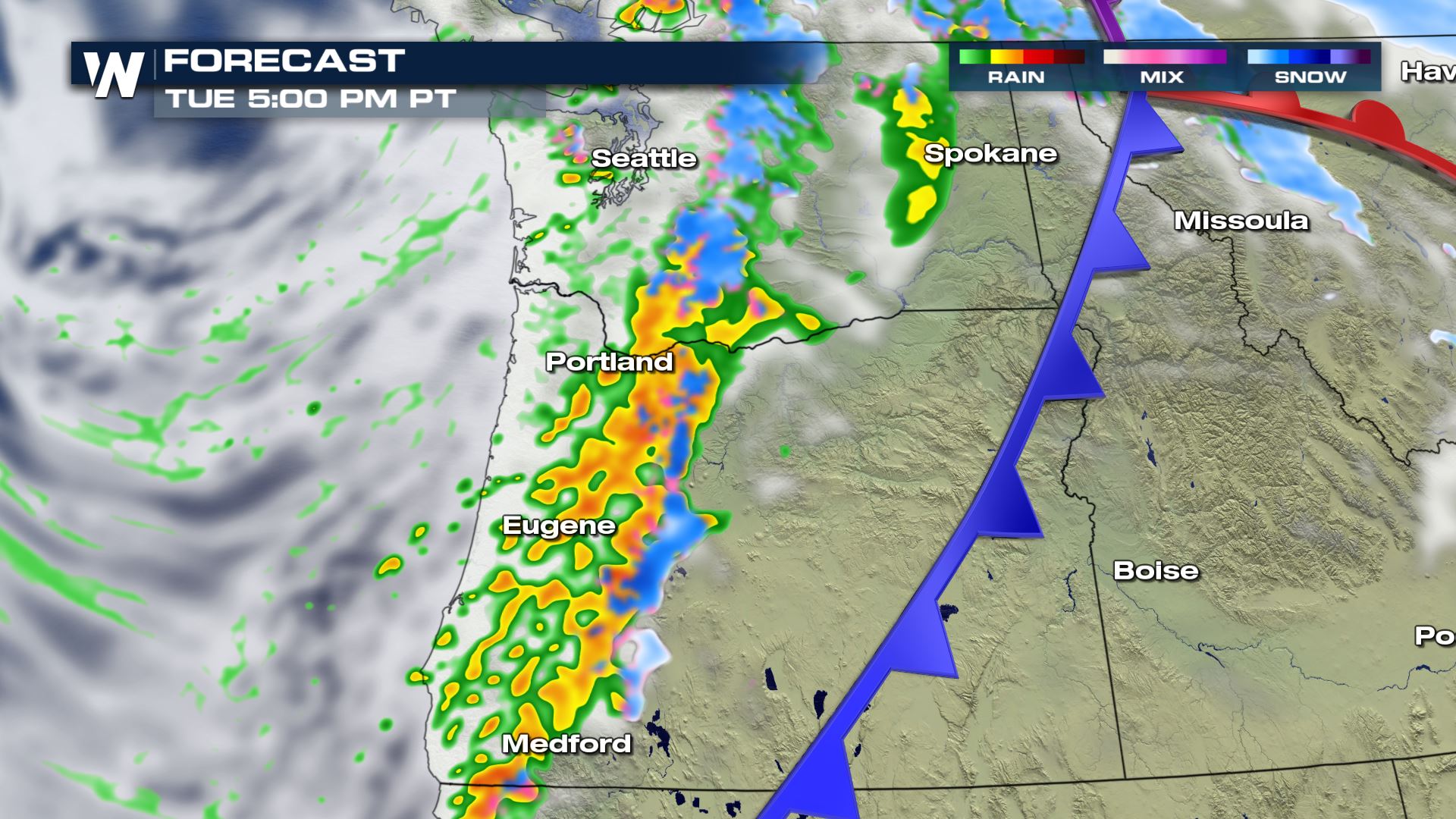 The cold front will be moving onshore throughout the morning and into the afternoon.  These areas will see a big shift in the winds to the Northwest once the front passes over.  Again, no severe risk for these areas with just a chance for a few strong storms.
Rainfall Forecast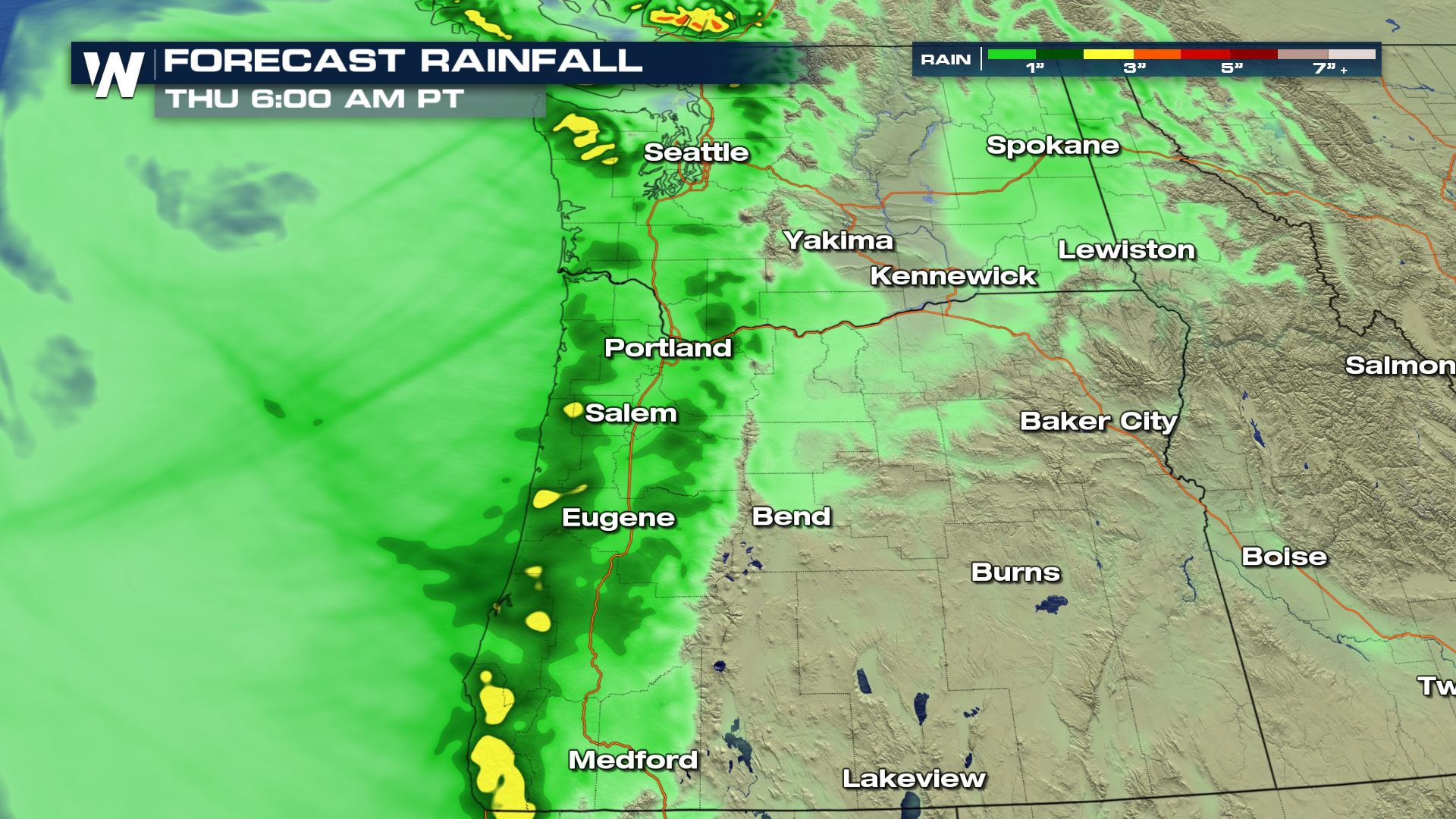 Heavy rain will continue to lead to flash flooding potential and rising streams, creeks and rivers.  Keep checking with WeatherNation for more updates on today's heavy rain and storm risk for the Northwest U.S..