Late Sunday night, Isaac became the 5th hurricane this season in the Atlantic Basin. The storm is located around 1200 miles east of the Windward Islands. Wind speeds have stayed steady around 75 mph this morning, similar to Sunday night.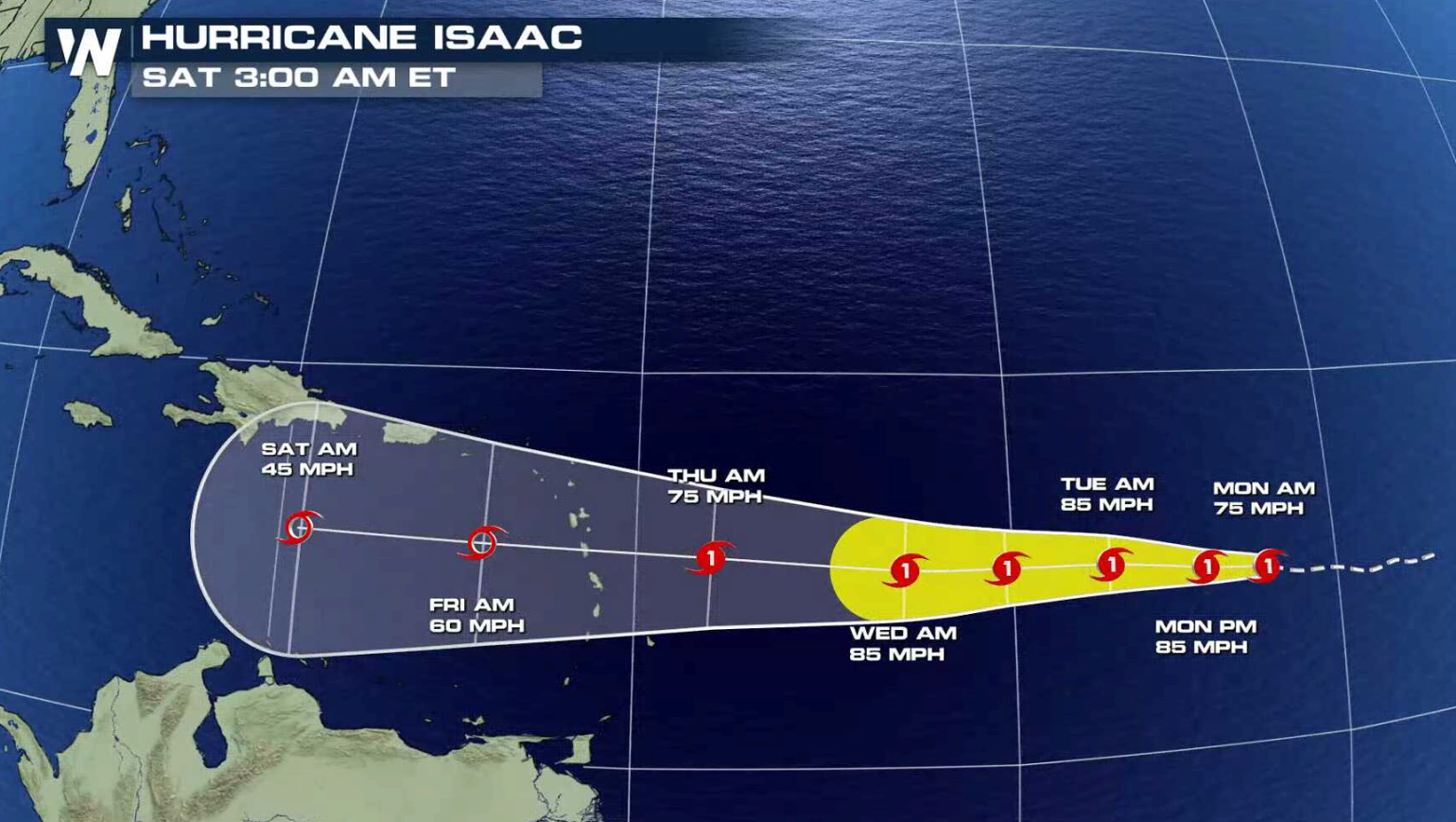 The forecast keeps the storm moving westward with a slight increase in intensity. The
National Hurricane Center
noted Sunday night that "the dynamical track model spread is nearly 1000 miles at day 5, while the intensity guidance spread is nearly 100 knots", leading to uncertainties in the longer term forecast. Several weather forecast models show a curve to the north in a few days as a trough of low pressure pulls the system up in latitude before reaching the Lesser Antilles. Other models maintain a stronger upper level ridge to the north of Issac, keeping the cyclone on a westward path. The
National Hurricane Center
forecast maintains a westward movement through the end of the week.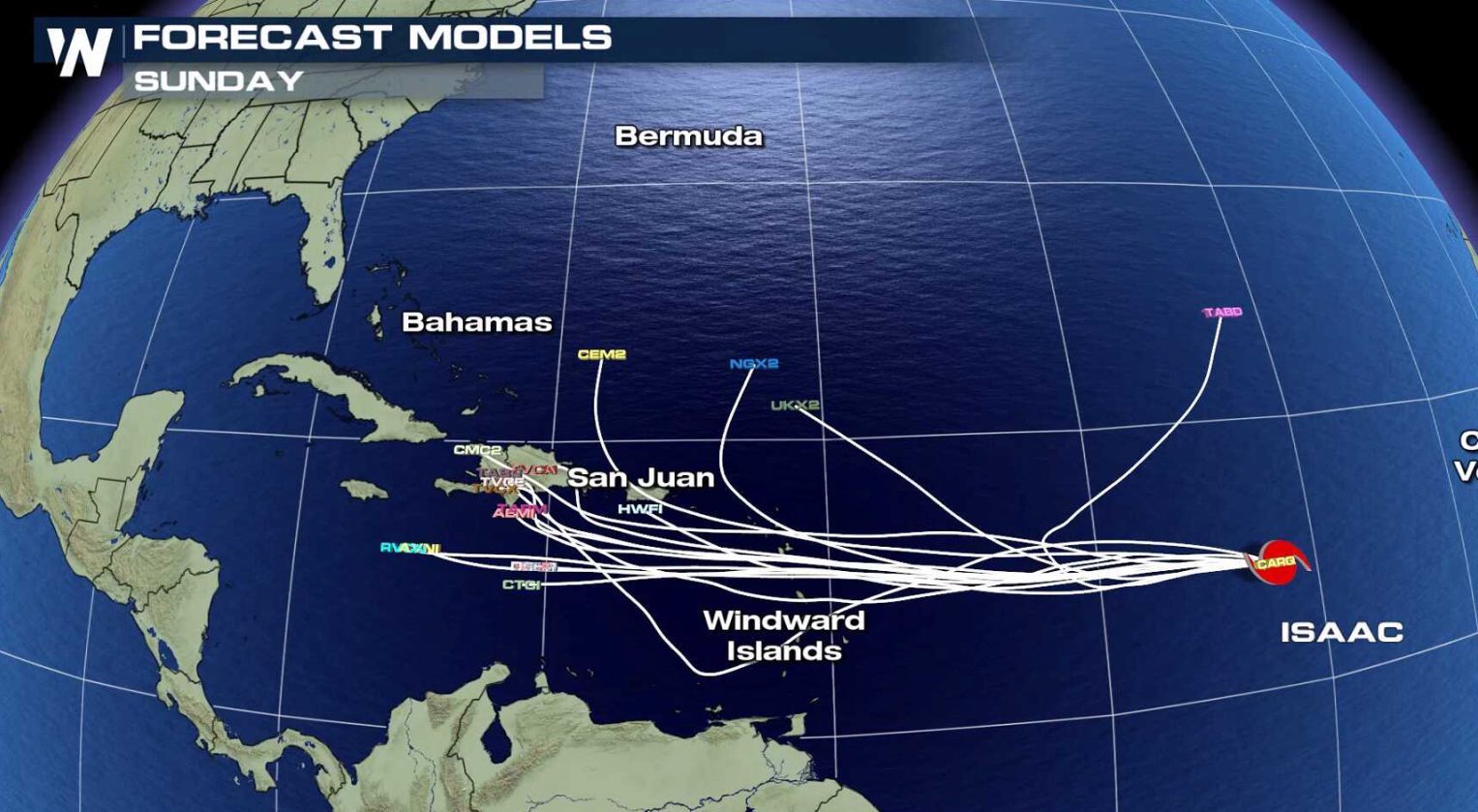 Isaac is a very compact storm, with hurricane force winds only extending 10 miles from the center. Tropical storm force winds push out only 45 miles from the core. The National Hurricane Center notes that "small hurricanes like this one are more prone to quick intensity changes, both up and down." The models are in poor agreement, ranging from a tropical storm to major hurricane later this week. Wind shear is expected to be light until the end of the week, so some strengthening is expected. WeatherNation will keep you updated on-air and online with the latest information on Hurricane Isaac. For WeatherNation: Meteorologist Mace Michaels