Jerry has lost tropical characteristics due to a lack of thunderstorms around the center of circulation. The storm is now called a Post-Tropical Cyclone by the
National Hurricane Center
. Bermuda will continue feel the effects of  Jerry over the next 24 hours as the storm approaches the island.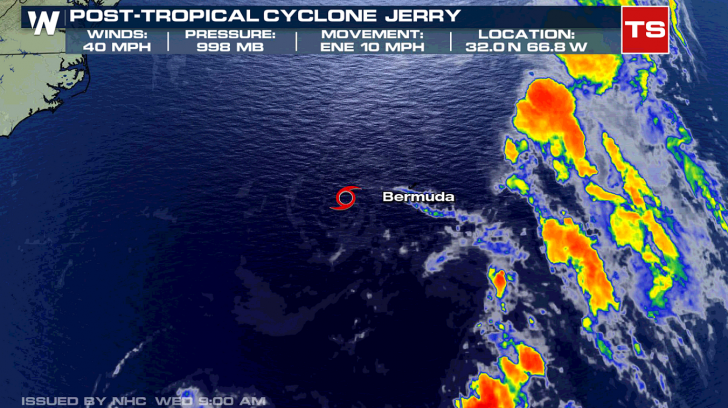 A Tropical Storm Warning is still in effect for Bermuda. Jerry is forecast to pass close to the island today. Heavy rain and strong wind gusts are likely. We might see life threatening rip currents.


Jerry will continue on a northeastward path through the Atlantic this week.  As the storm moves over colder waters, it is forecast to decrease to a depression by the end of the week.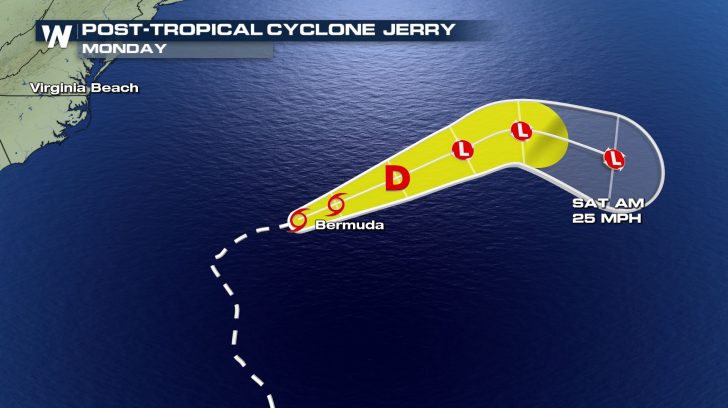 Jerry became the 10th named storm of the 2019 Atlantic Hurricane Season last week. Each basin has its own identifying list of names.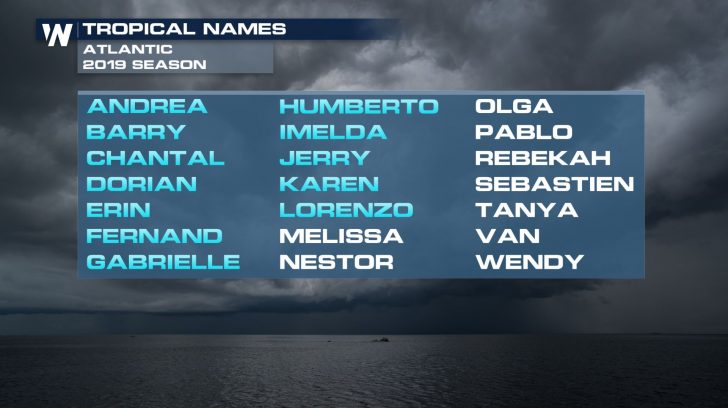 WeatherNation will have more updates on the all of the active weather in the tropics on-air and online.  For a list of ways to stream 24/7 weather coverage on WeatherNation click 
HERE