Lake effect snow chances are on the increase for parts of the Northeast later today and tonight.  This will not be the lake effect machine that can drop 20 inches of snow, but it's a chance nonetheless and it could create some slick road conditions for parts of New York State.
Forecast
Lake effect snow is caused by cold air moving over relatively warm lake waters.  Areas across the great lakes know this scenario very well and can get huge amounts of snowfall from a lake effect set up.  Luckily this isn't a heavy snow forecast, but there still could be some accumulation.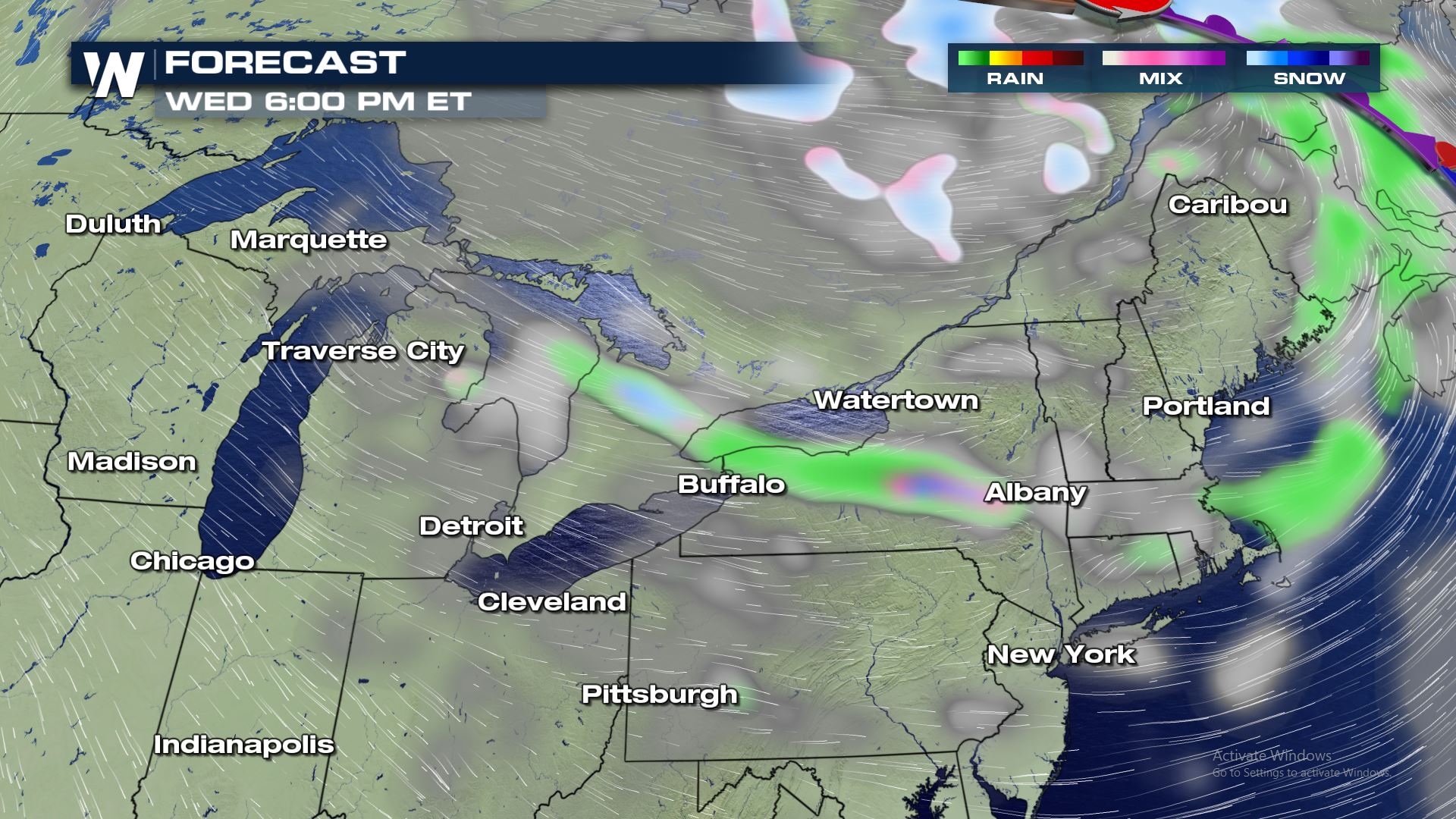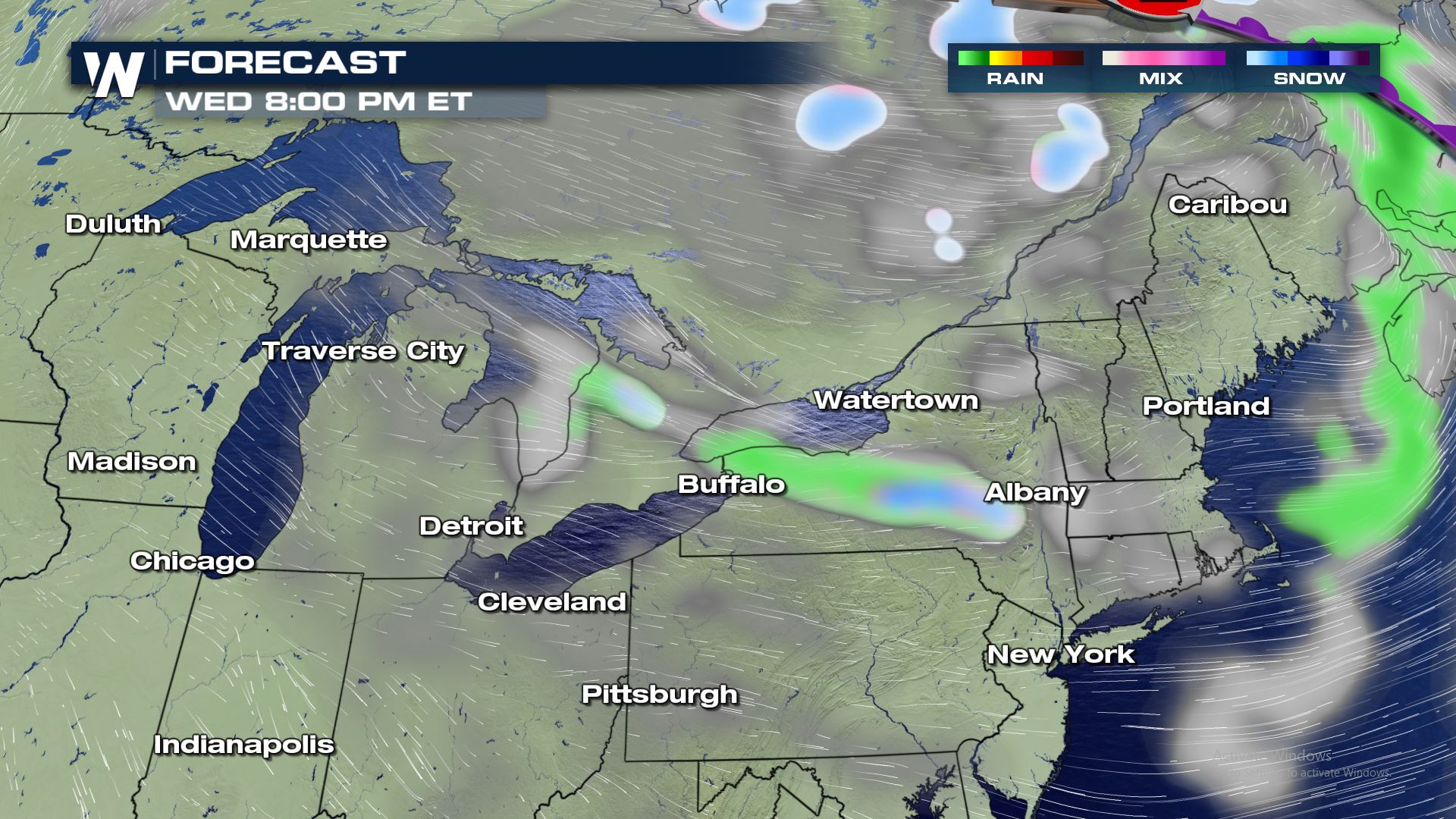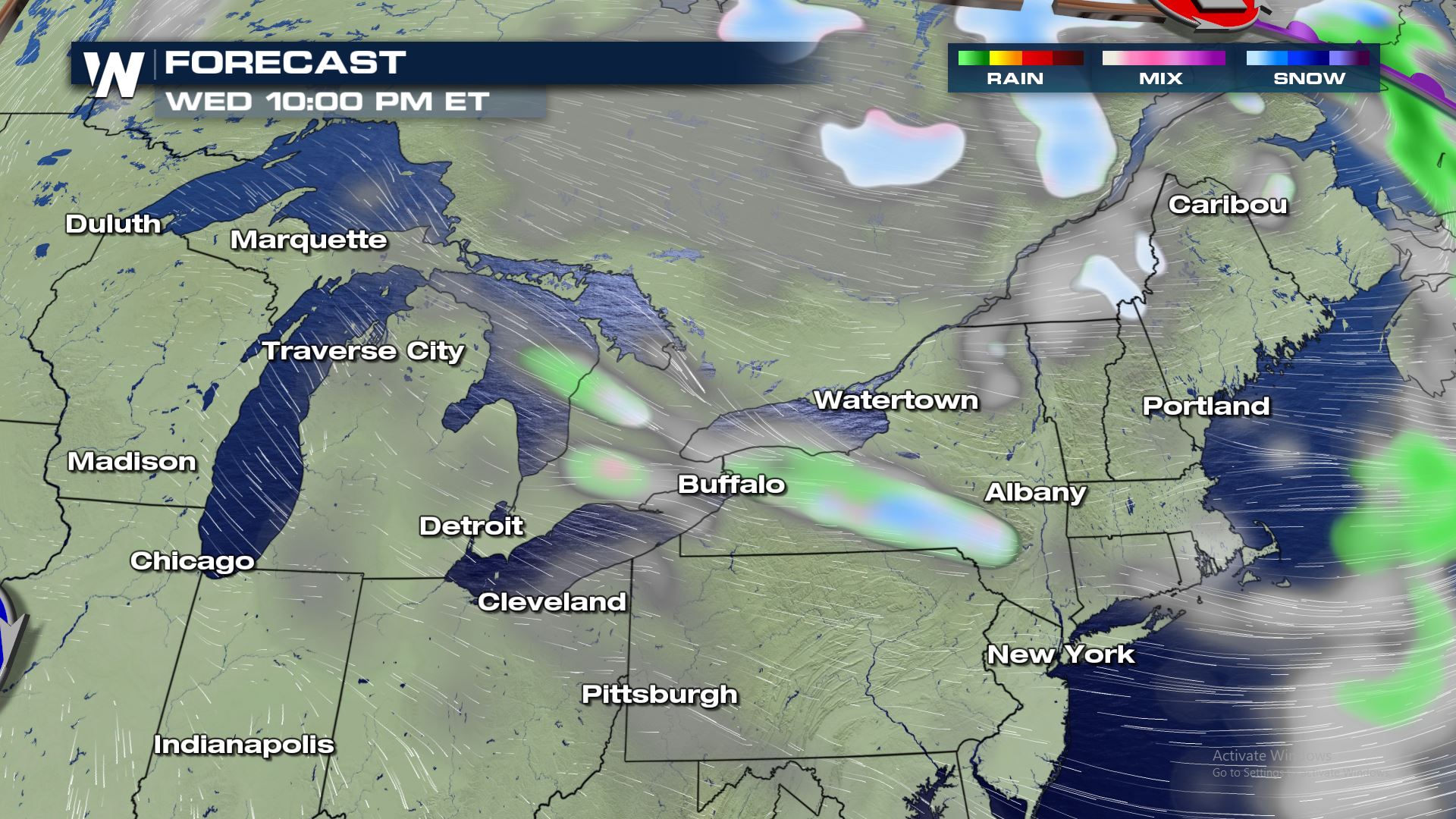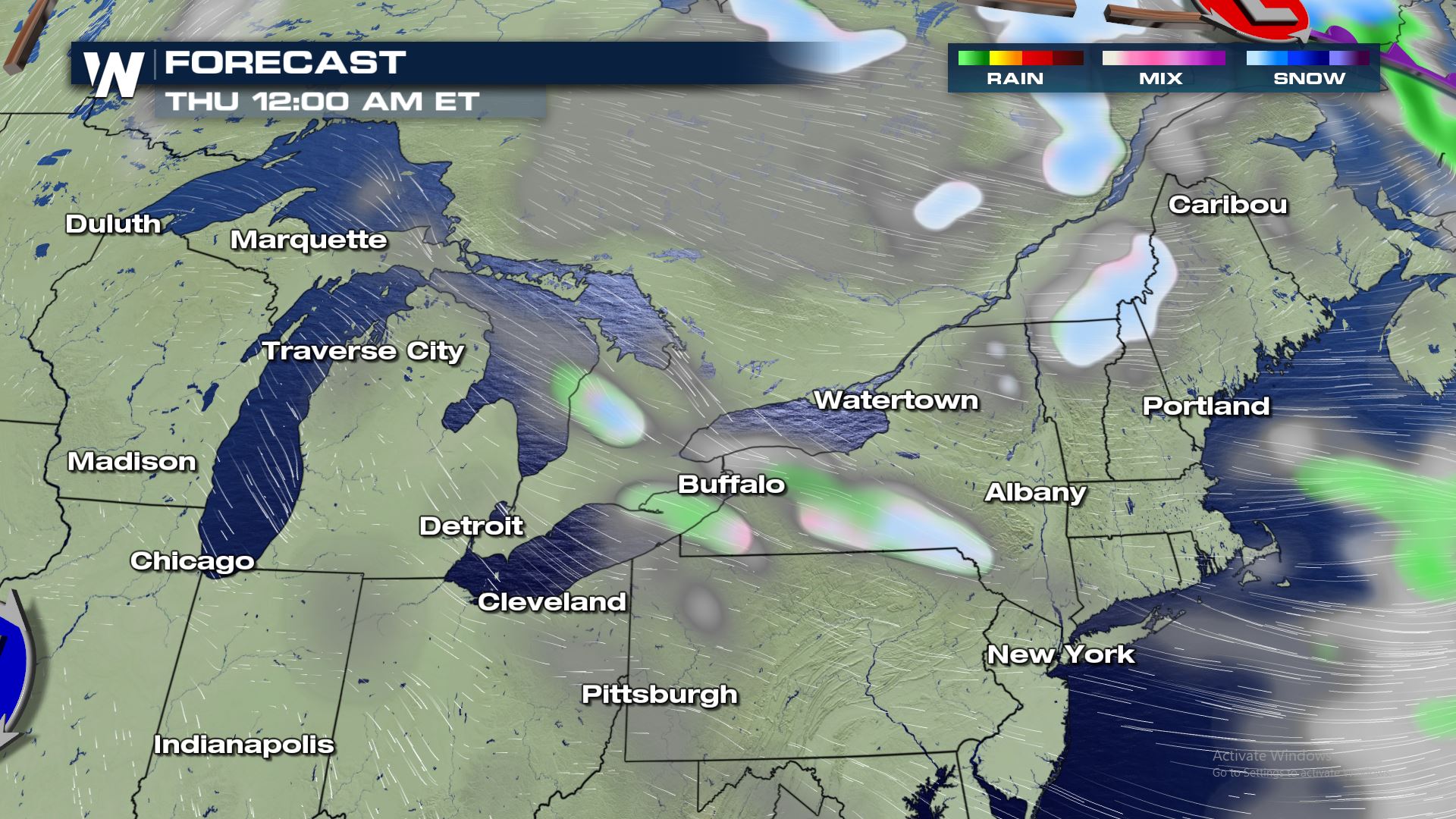 Snowfall Potential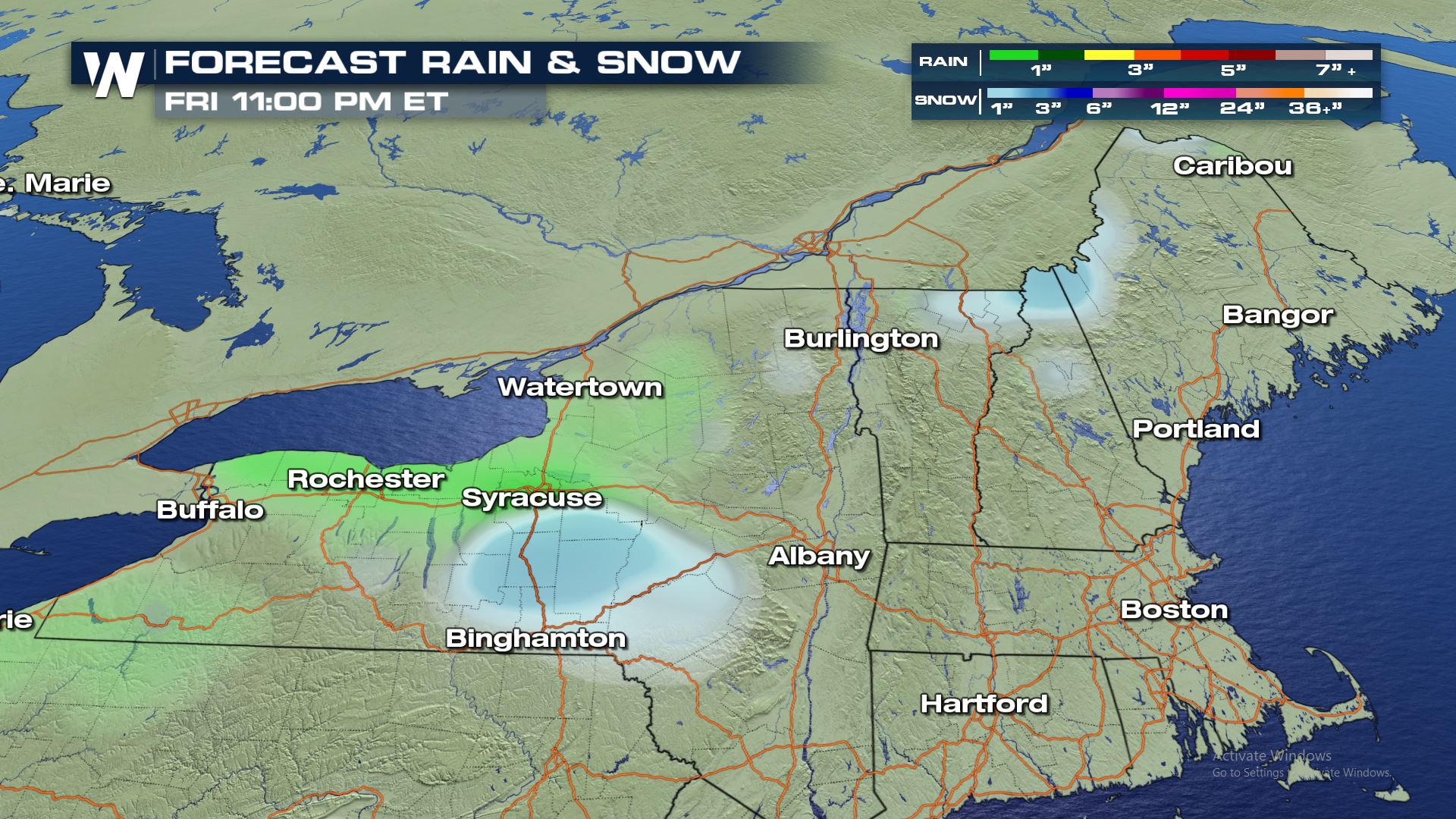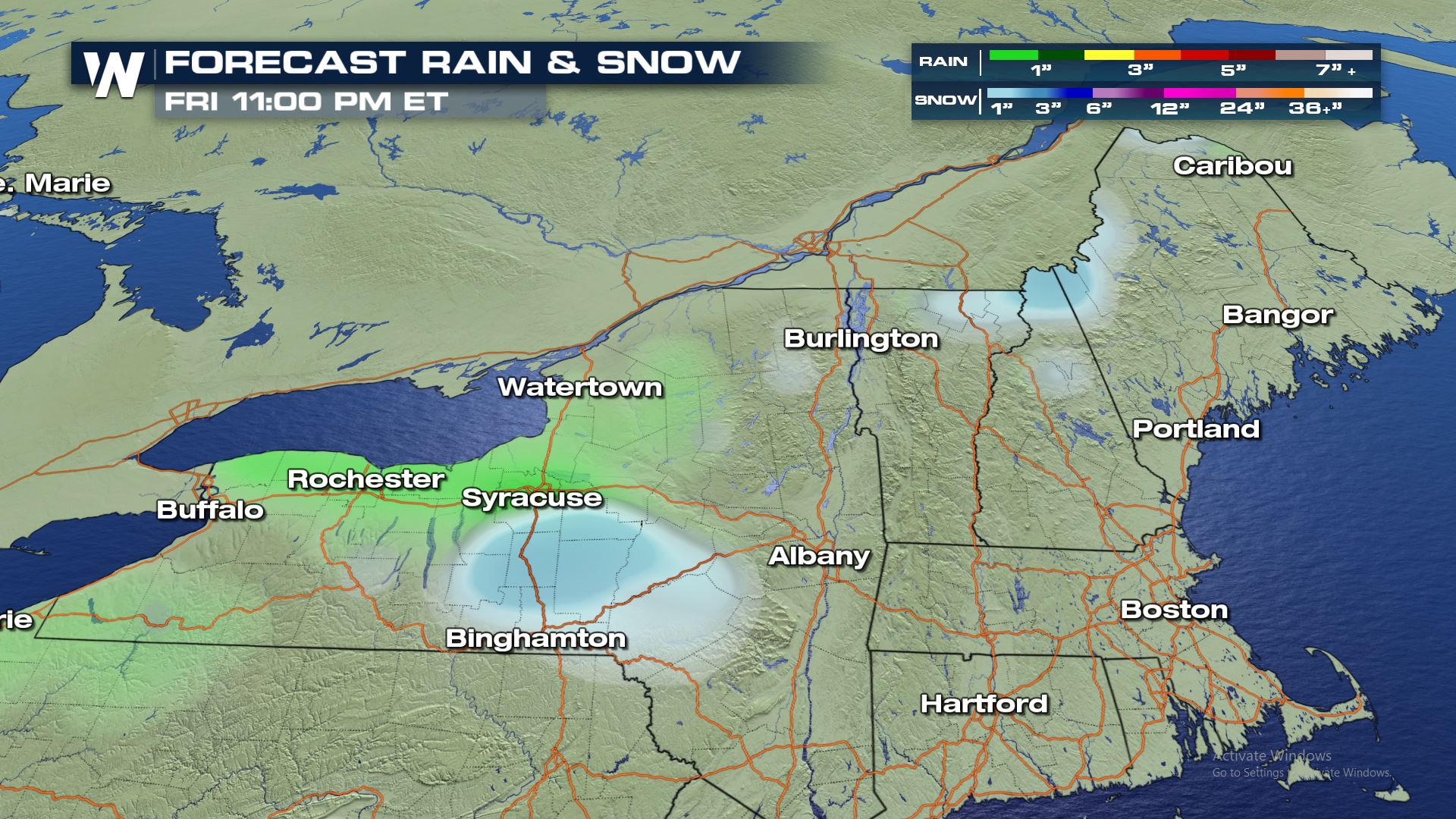 There will be likely rain mixing in as well, so snowfall accumulation will have to be watched closely.  As of right now, areas between Syracuse and Binghamton could see 1-3" of snowfall.   This could see to some slick road conditions so definitely be prepared to take it slow. More lake effect snow will be possible for the Northeast over the weekend.  Keep checking back with WeatherNation for more updates.