We're wrapping up the final weekend of winter and it certainly has been feeling and looking like it across the Great Lakes region. The Great Lakes have little to no ice coverage, which means that lake-effect snow has been a headline this weekend, and will continue to occur through Monday morning. The remainder of our lake effect alerts is within the Tug Hill Plateau area (BELOW). Lake Ontario's ice coverage is currently less than 2 percent so cold air running over warmer waters helps to enhance snowfall.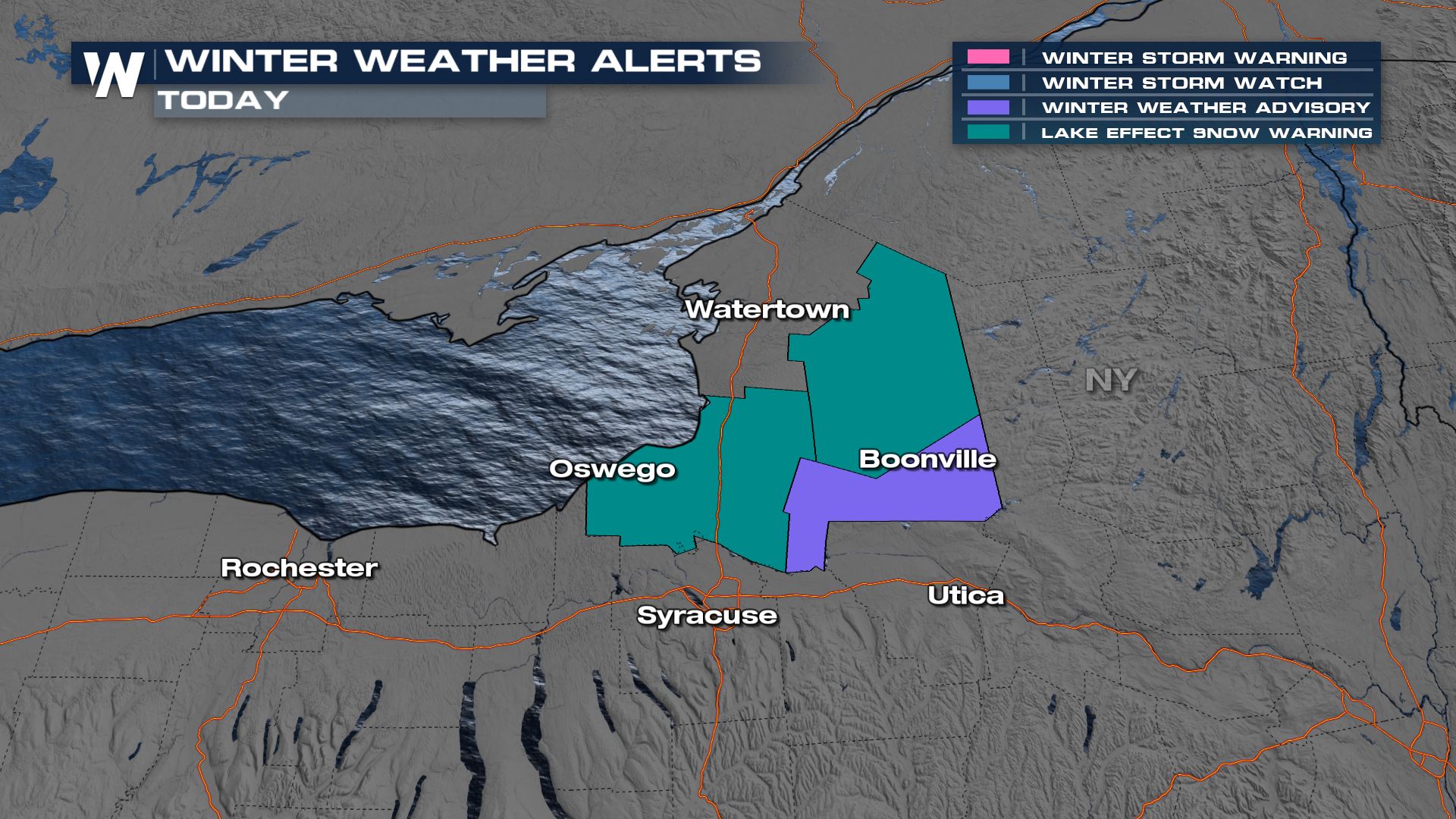 Buffalo is one of the few cities in the Northeast with above-average snowfall this season thanks to tremendous snow events in November and December. Those events produced nearly an entire season's worth of snowfall in just a week! Cleveland and Erie are much behind what is normally seen by this time of year.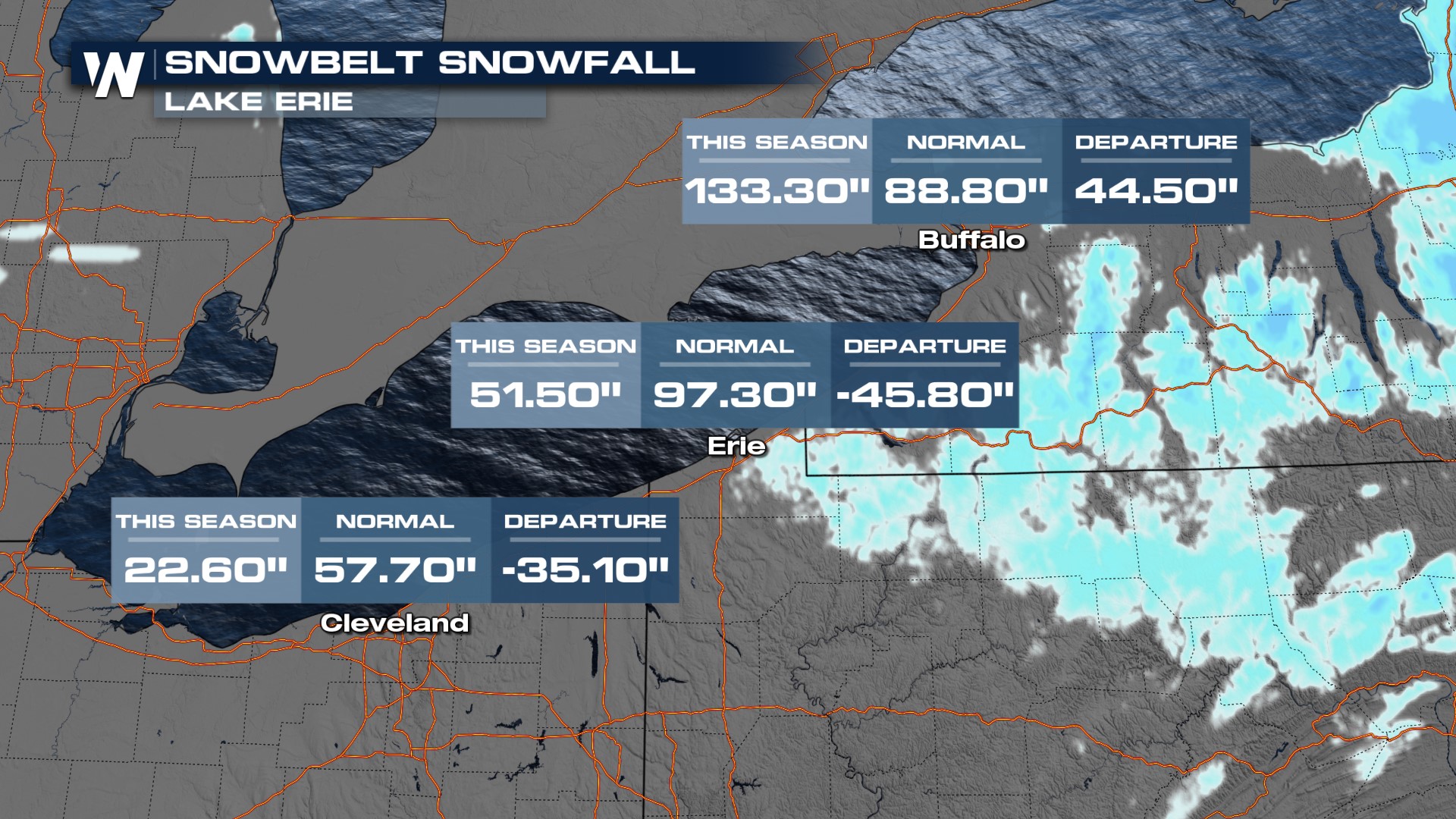 Since Saturday night, some of our top snowfall totals have been around 5-10 inches in localized spots.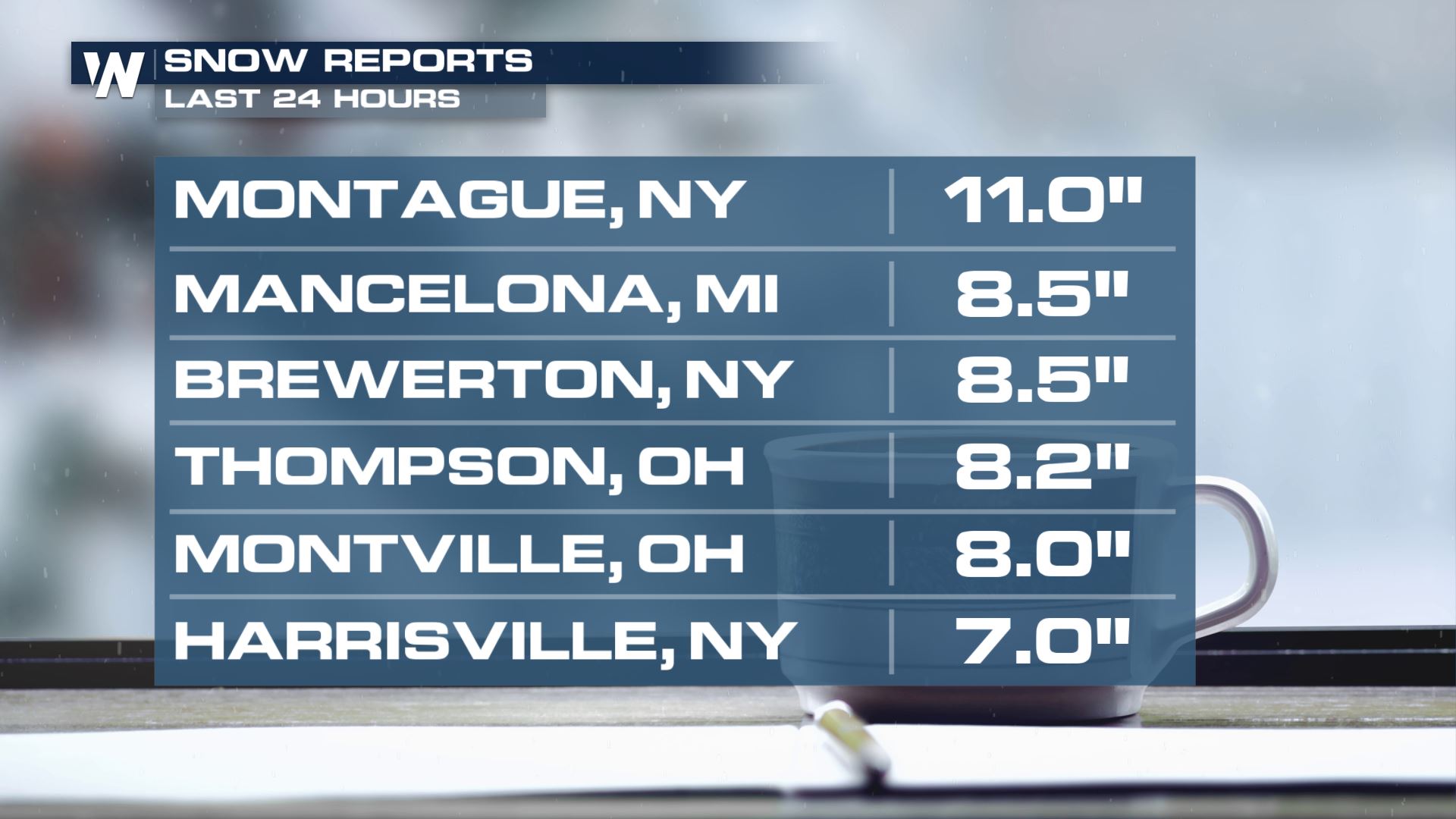 As our low-pressure system slowly pivots across the Northeast, expect lake effect snow bands to slowly taper this evening. Only a couple more inches of snowfall can be expected for the Interstate 81 and 90 corridors.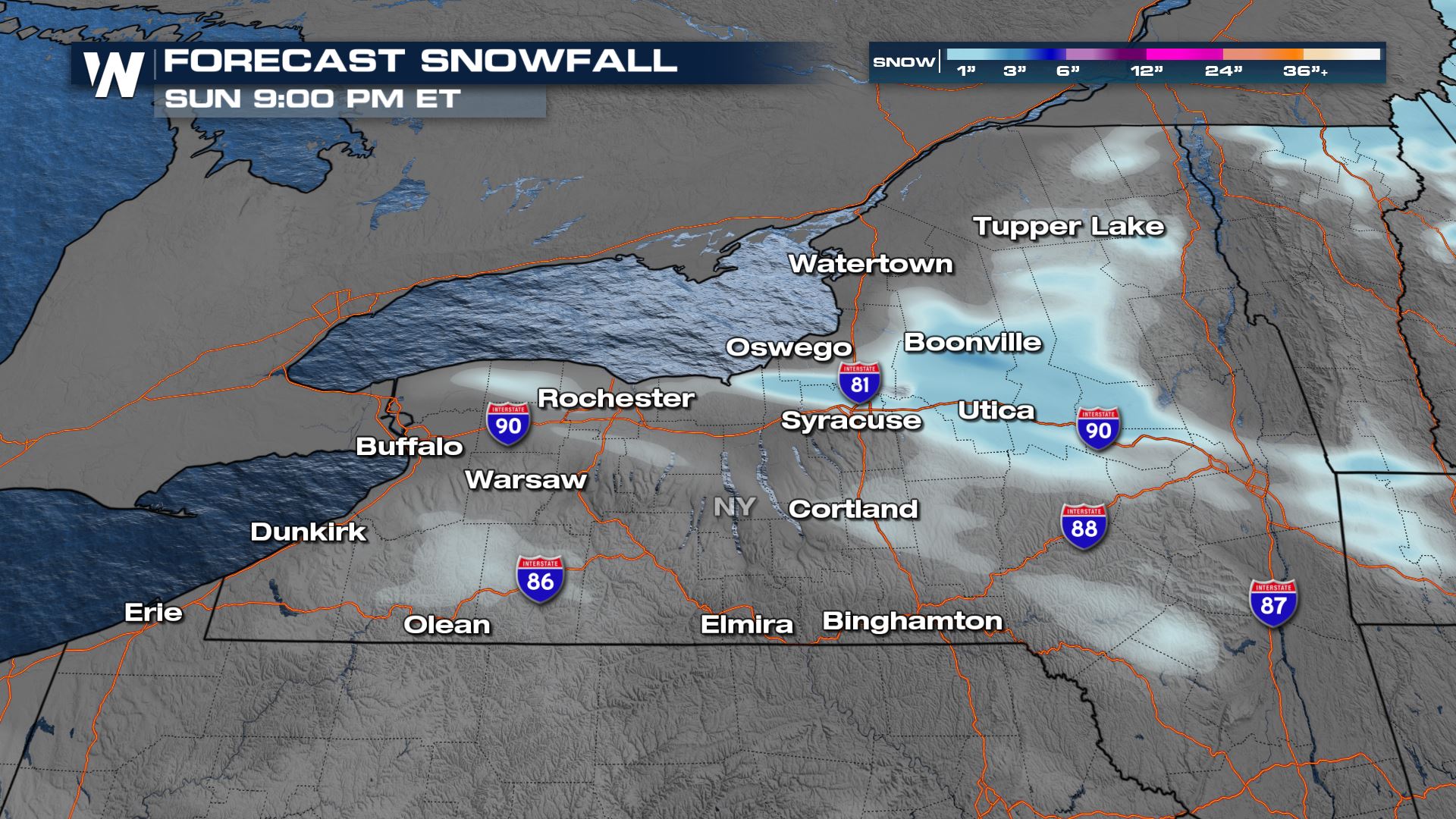 For more on what's next for the northeast be sure to watch your regional forecast :10 minutes past the hour!