Lane may have weakened rapidly, but the hazards have not dropped off just yet. We must still be on alert for additional flooding rains, mud or landslides and dangerous surf.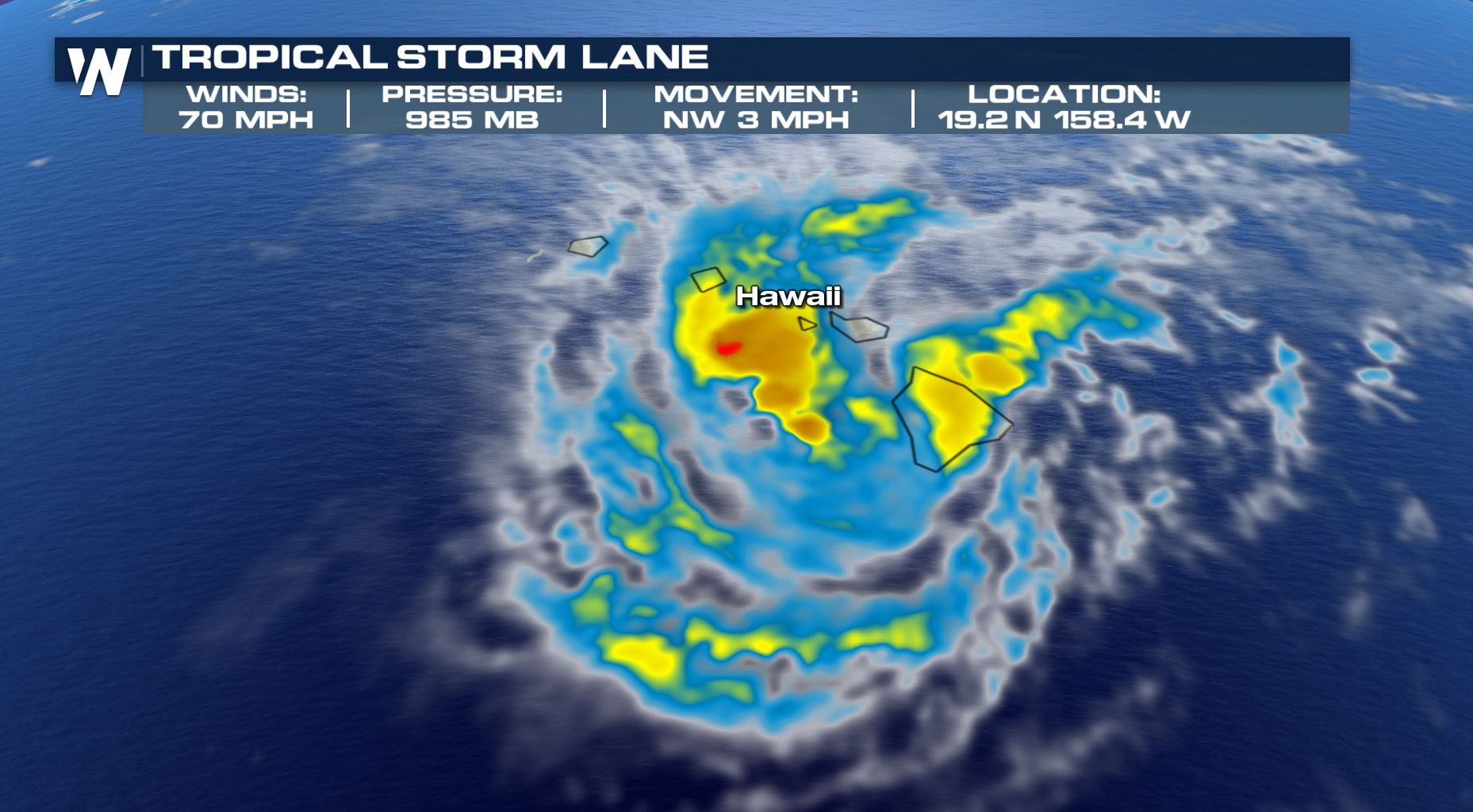 Lane's statistics as of 5 p.m. Hawaiian Time Friday, August 24 The National Hurricane Center's advisory as of 5 p.m. Hawaiian Time Friday pegged the maximum sustained winds at 70 mph and its movement to the northwest around 3 mph.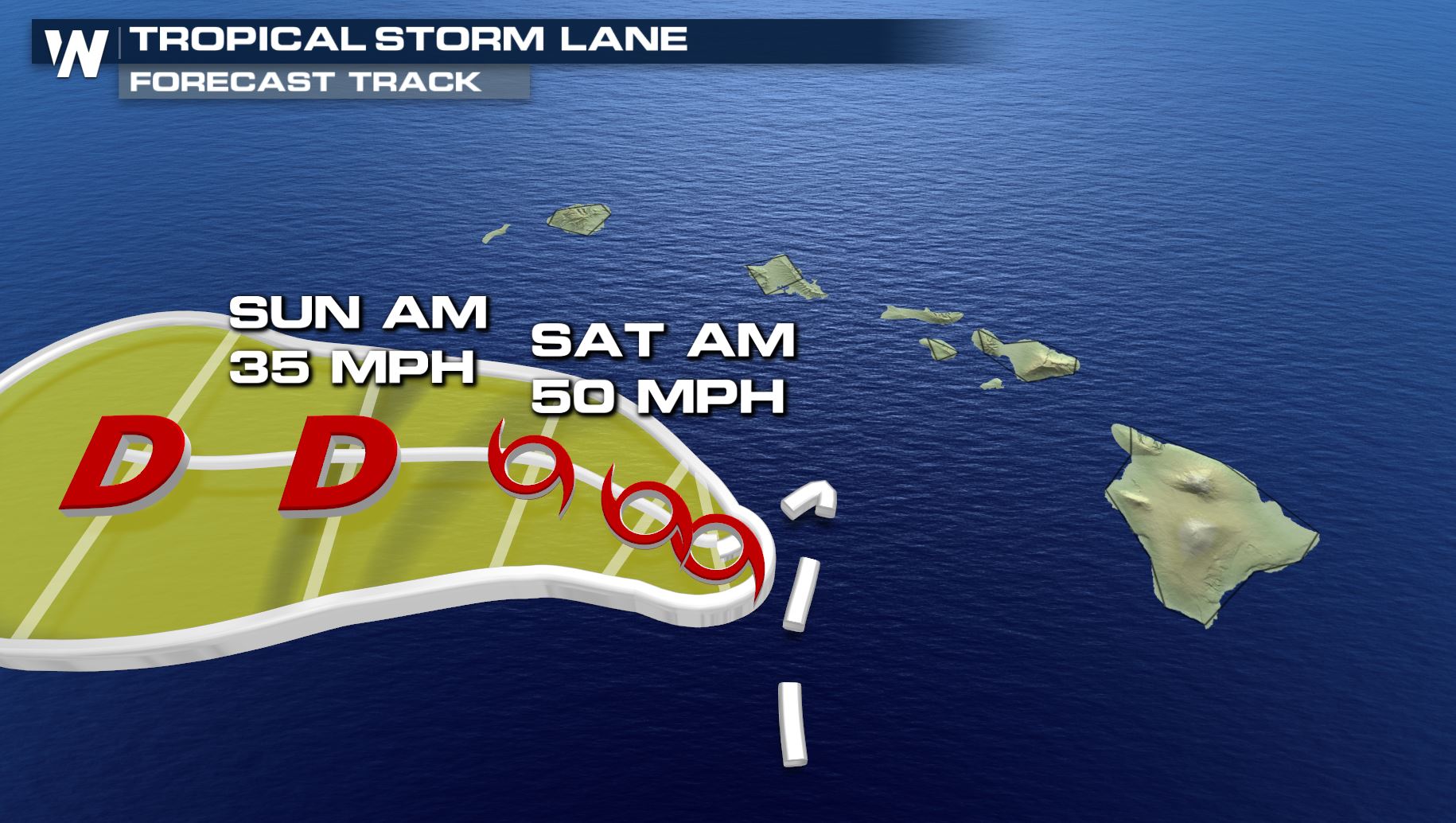 Lane's forecast track Saturday-Sunday, August 25-26 Lane was a major hurricane earlier in the day. As of the 2 a.m. HT Friday advisory, Lane had maximum sustained winds of 120 mph! The significant weakening was due to land interaction with the mountainous Hawaiian islands as well as intense atmospheric wind shear.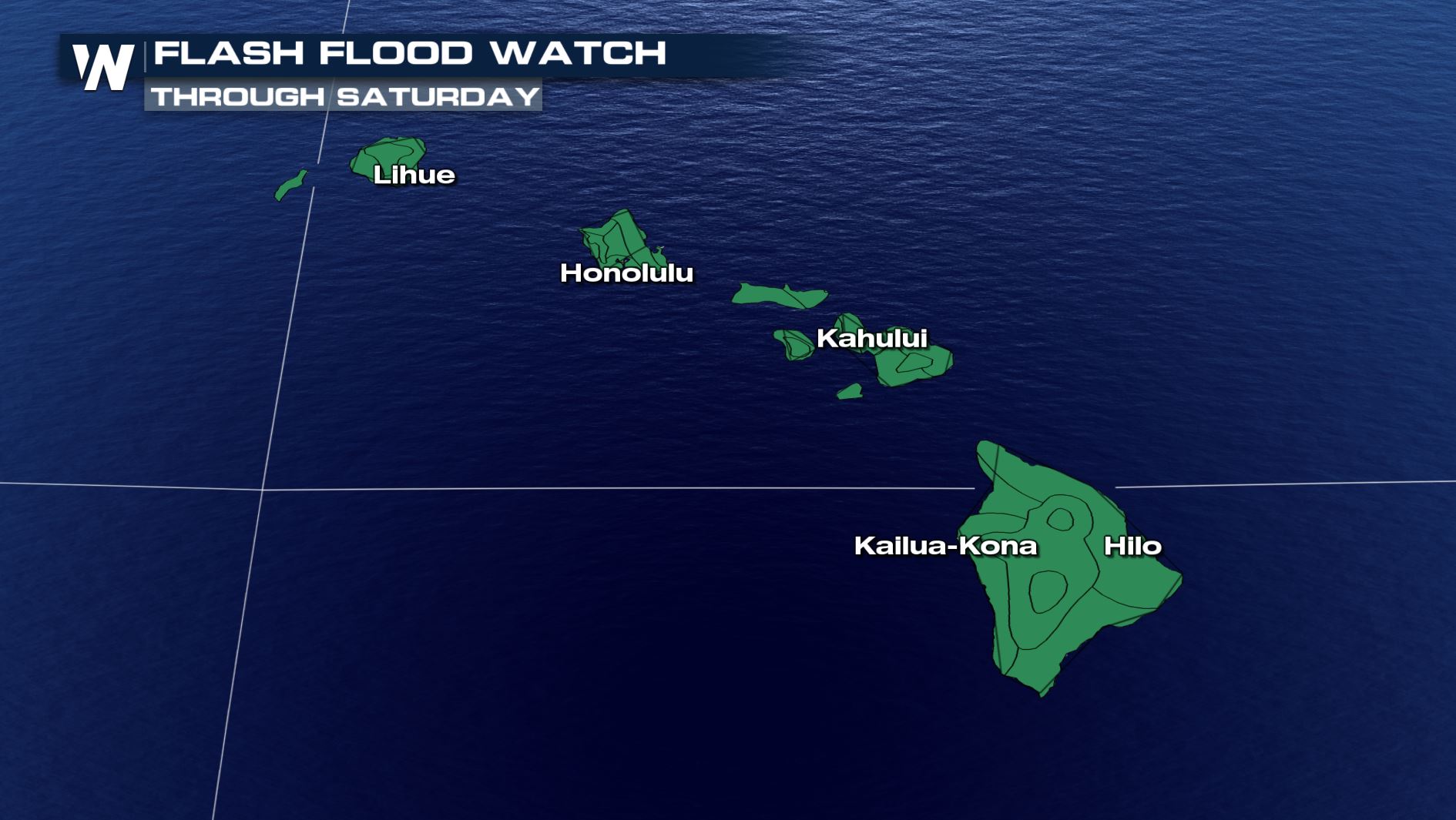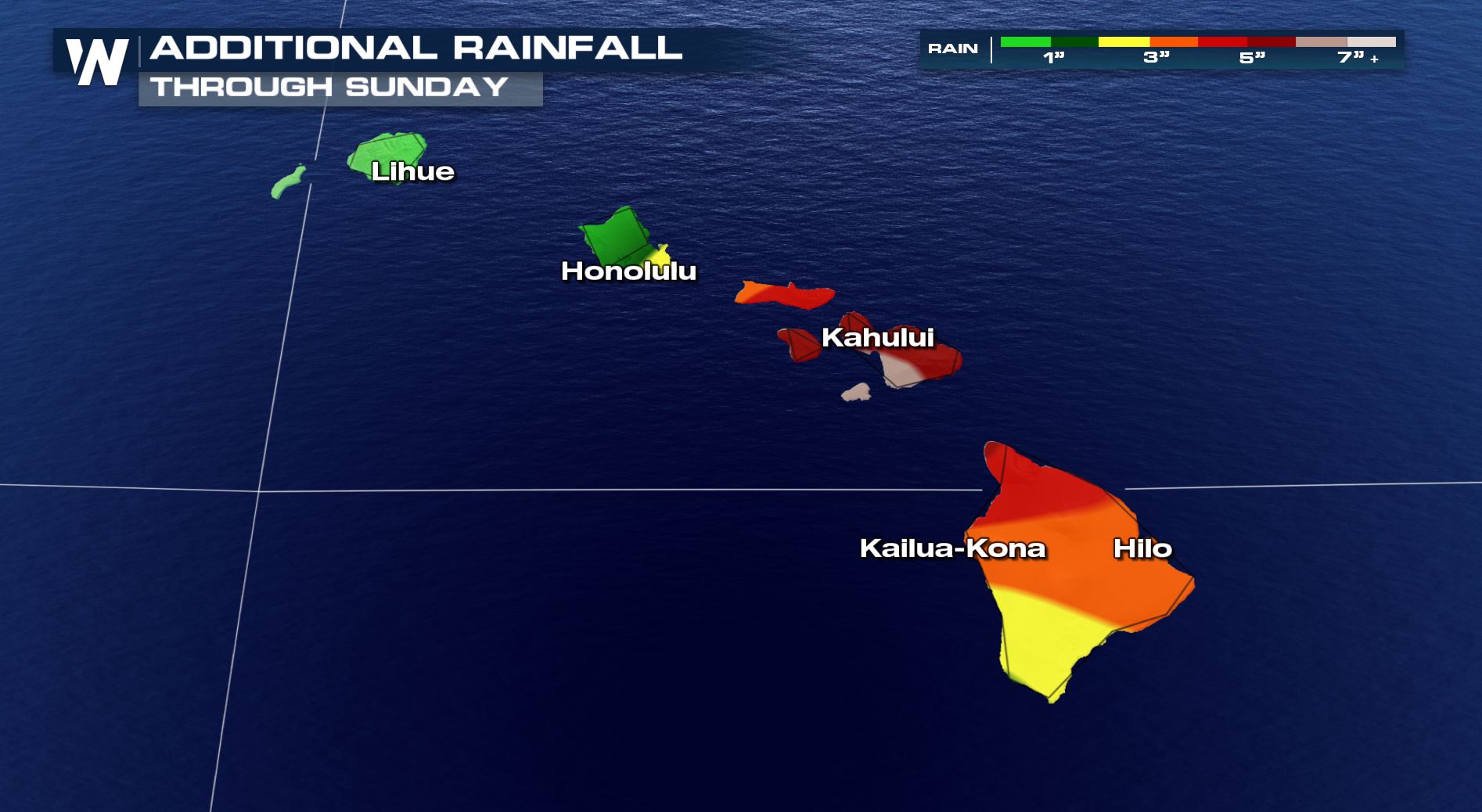 Additional rainfall from Friday night through Sunday night, August 24-26 Continued weakening is expected through the weekend. However, we cannot let our guard down just yet! When hurricanes weaken to tropical storms, they can still produce dangerous flooding. This will be the possibility for Hawaii Saturday and Sunday. Up to 30 inches of rain has already fallen on the Big Island, while nearby islands remain soaked in spots. Additional rainfall may not need to accumulate that much to produce flooding or mudslides. Continue to heed advice from local officials regarding the latest on Lane and what to do. We're not through with this system yet, as it will impact our weekend ahead. Continue to stay with WeatherNation as conditions slowly improve! For WeatherNation, Meteorologist Steve Glazier