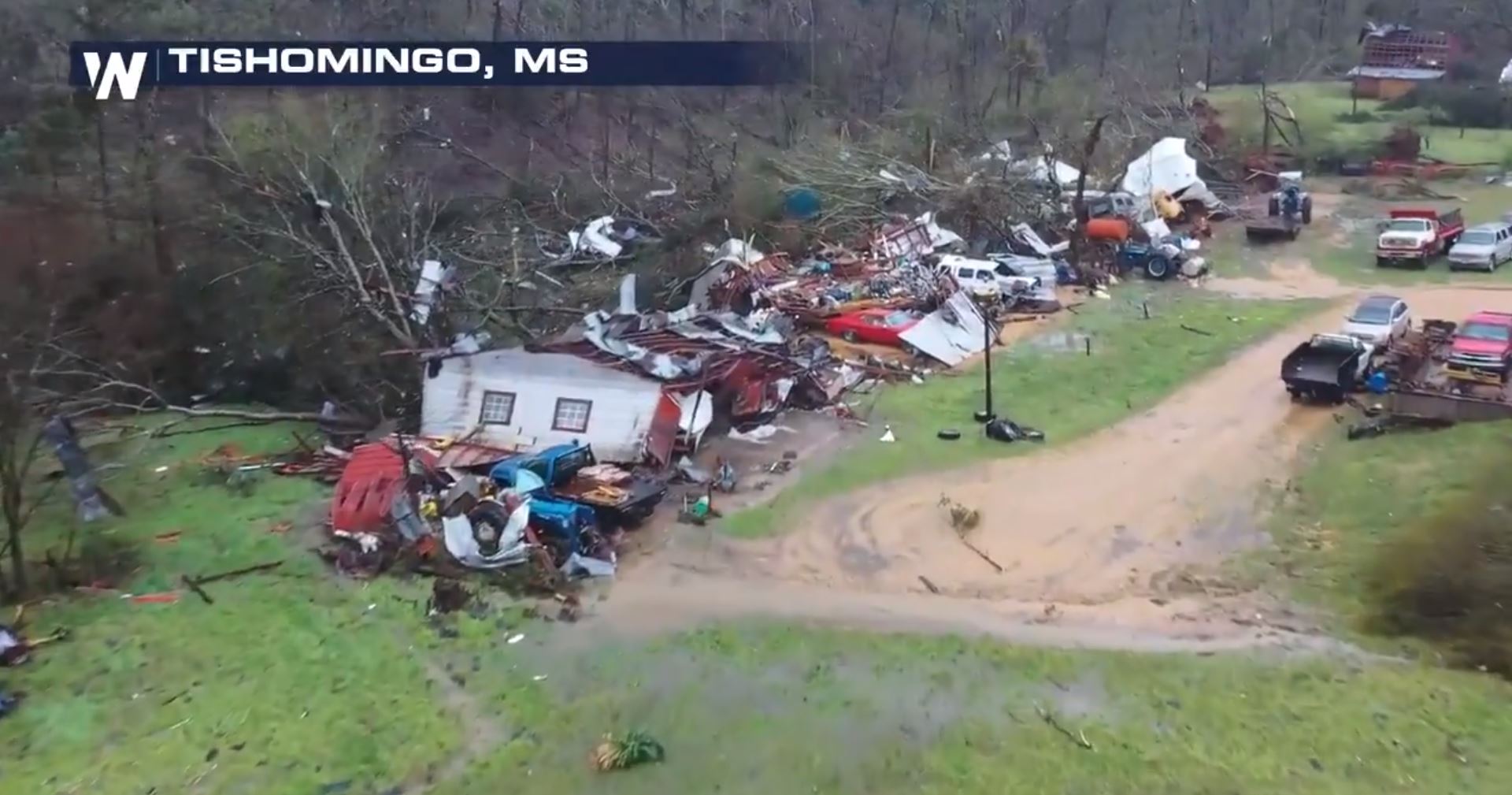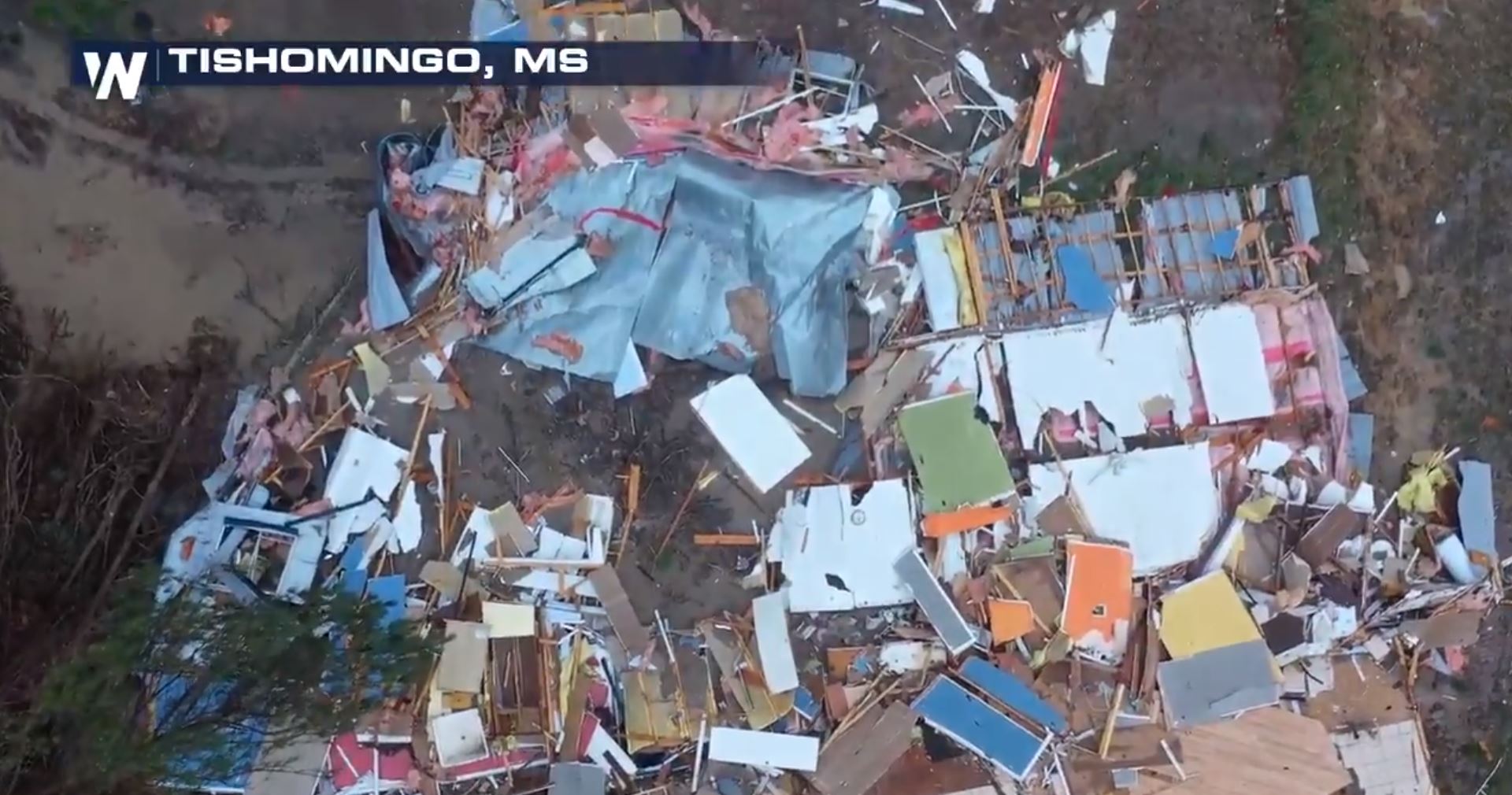 A large tornado touched down in northeastern Mississippi on Tuesday afternoon, leading to damage and injury reports. The tornado took place around 5:30 p.m. CDT on Tuesday near the city of Tishomingo in far northeastern Mississippi. There were preliminary reports of extensive damage to homes and businesses, along with possible injuries. More information on the storm's damage is expected after sunrise on Wednesday. https://twitter.com/bclemms/status/1242601298593230849?s=20 https://twitter.com/JoelYoungTV/status/1242588158652448768?s=20 This was part of a strong storm system that brought numerous tornado warnings to parts of Mississippi, Alabama and Tennessee on Tuesday afternoon and into Tuesday night. 
The lone tornado report
on Tuesday night was from the Tishomingo storm, but as of Wednesday morning, the National Weather Service in Huntsville Alabama has also confirmed EF-1 tornado damage across the state line in Colbert County, AL, likely from the same storm.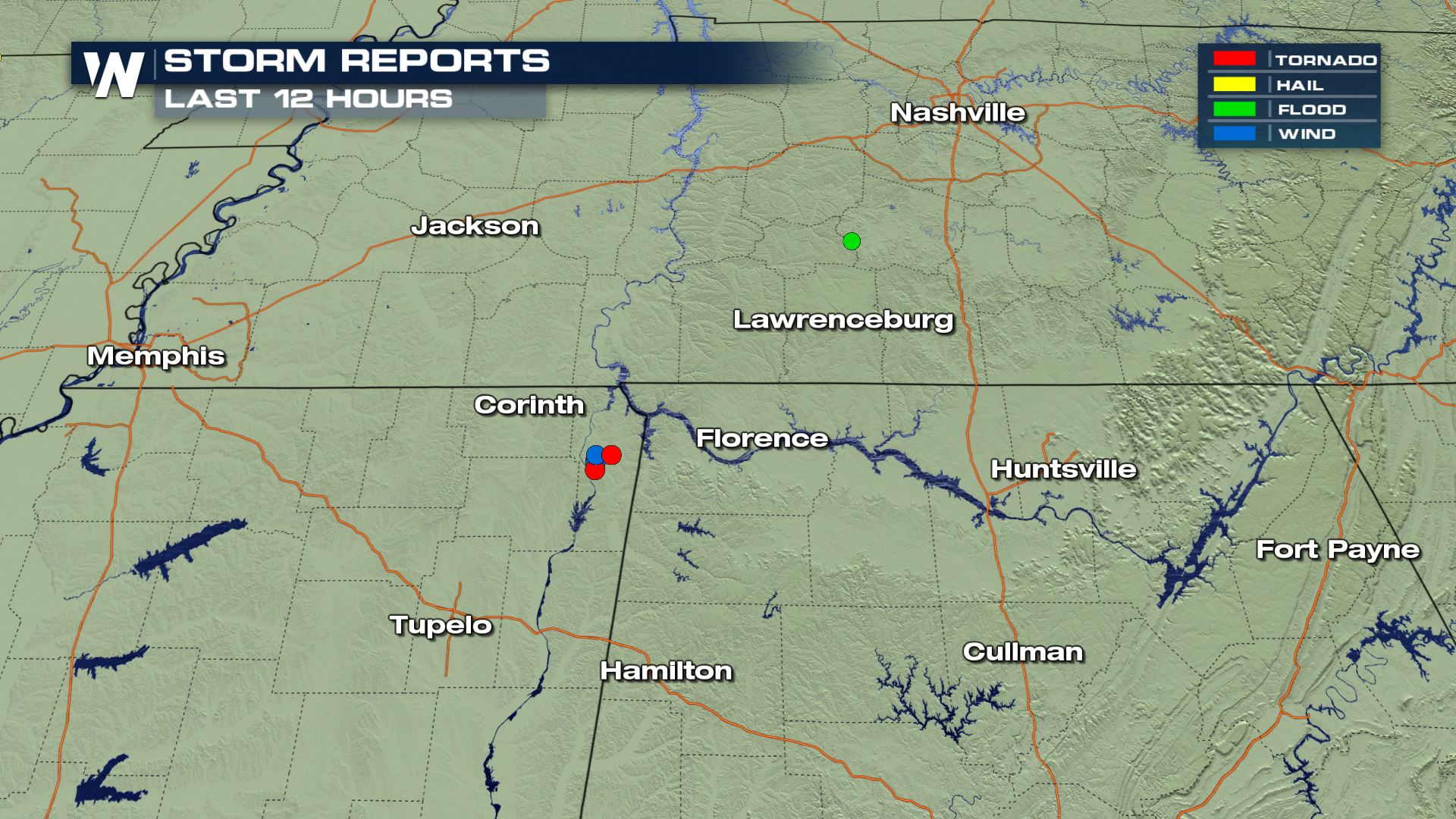 The National Weather Service in Memphis is expected to survey the damage from the tornado in Mississippi on Wednesday. Additional information about the damage and path of the tornado in Alabama is expected to be released on Thursday. This is a developing story and will be updated.