A cold front sweeping through the South Friday-Saturday will bring storm chances in addition to a big cool down for many.  Isolated severe storms are possible Friday afternoon and Friday evening across Eastern Oklahoma and Texas, as well as in Western Arkansas and Louisiana.
Setup
Ahead of the frontal passage Friday there will be ample moisture streaming up from the Gulf. This will help in storm development in addition to providing the possibility for heavy downpours. As of now the Weather Prediction Center has not marked any regions for excessive rainfall associated with this system.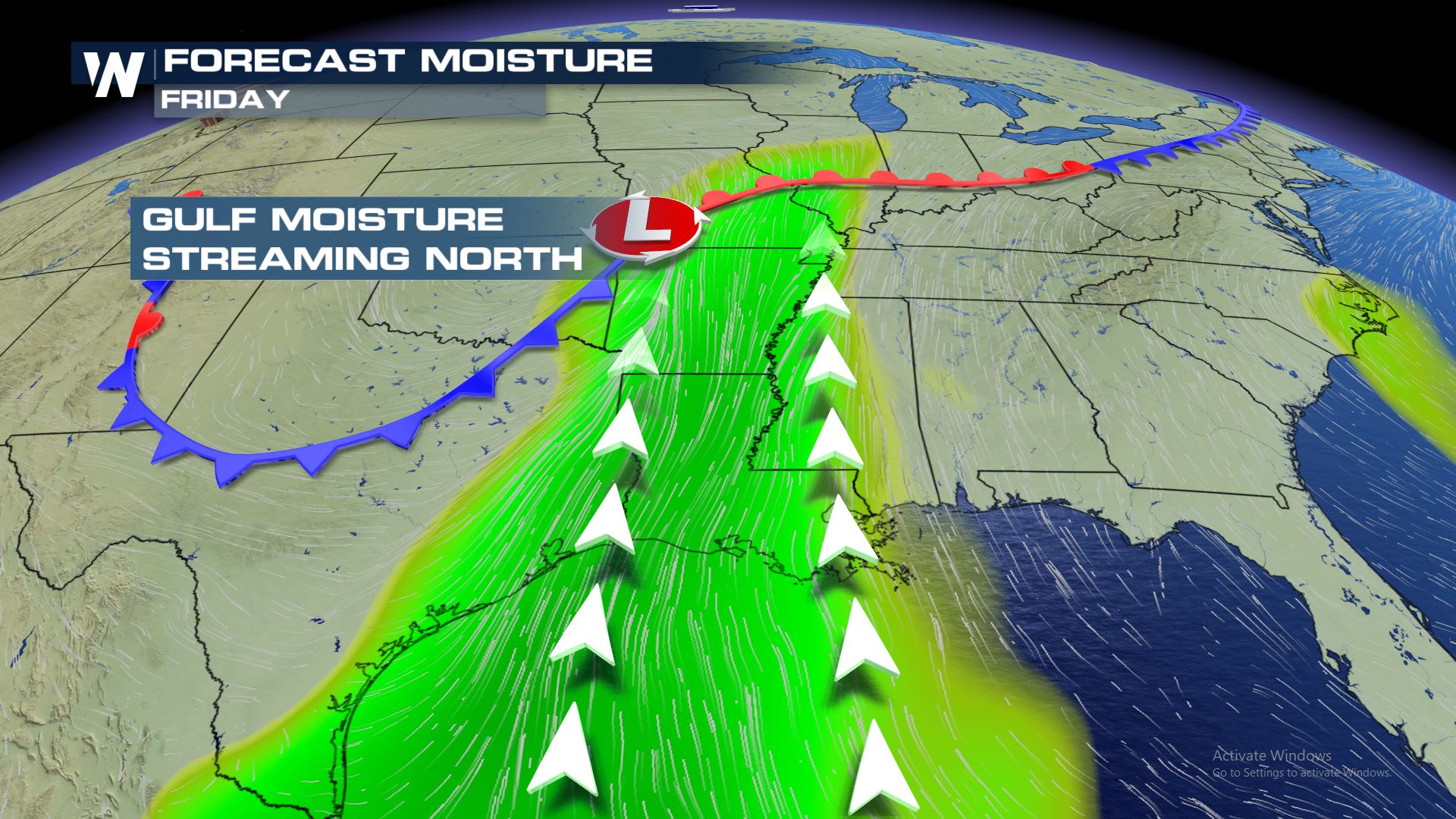 Not only will there be ample moisture but we are also expecting to see building instability ahead of the front. This energy (CAPE) will allow for some isolated strong thunderstorms ahead of the system.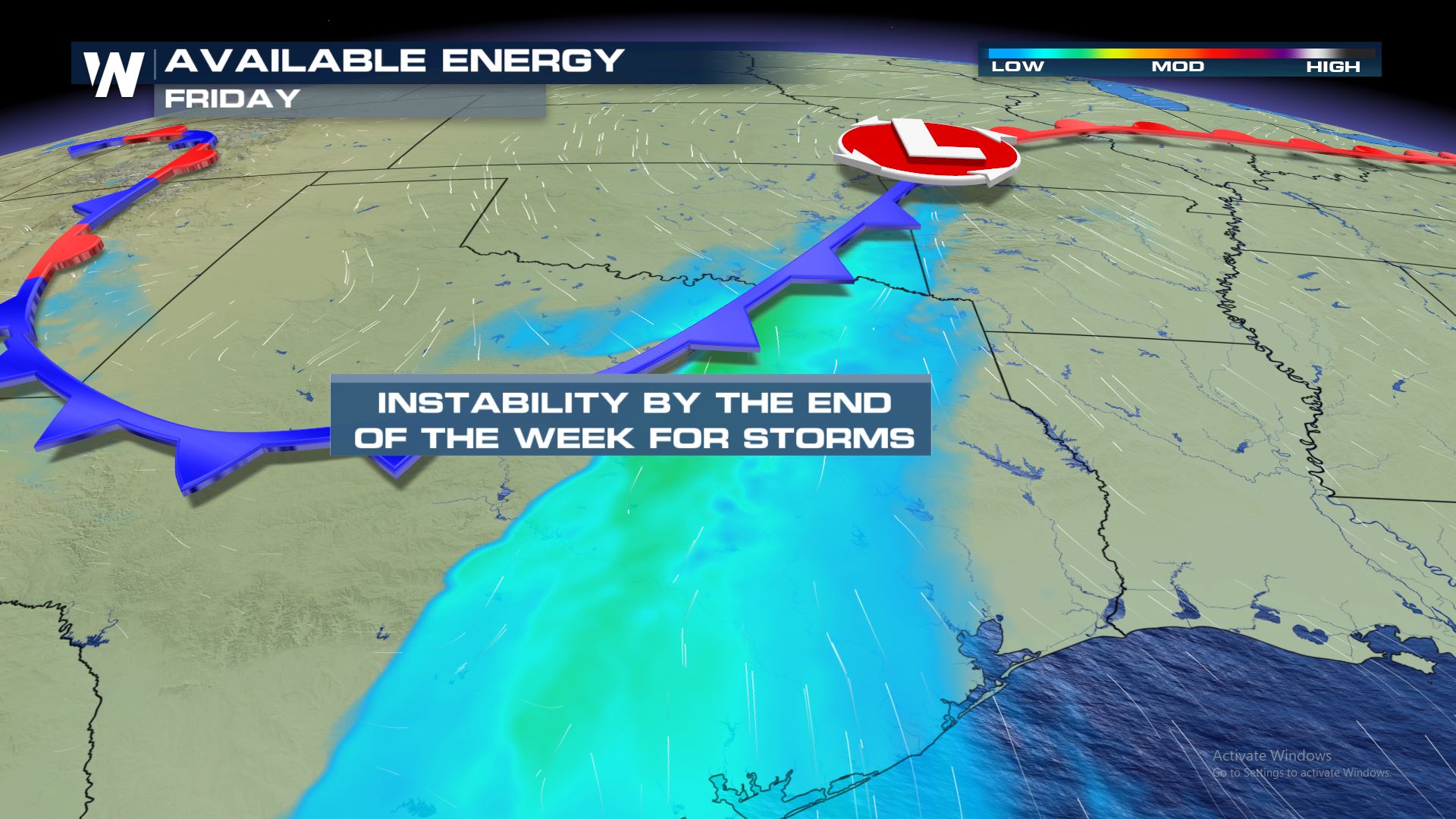 The Storm Prediction Center (SPC) has issued a marginal risk for severe storms for the area in green below. A marginal risk (level 1 out of 5) indicates the potential for isolated severe storms that typically wont persist for a long duration.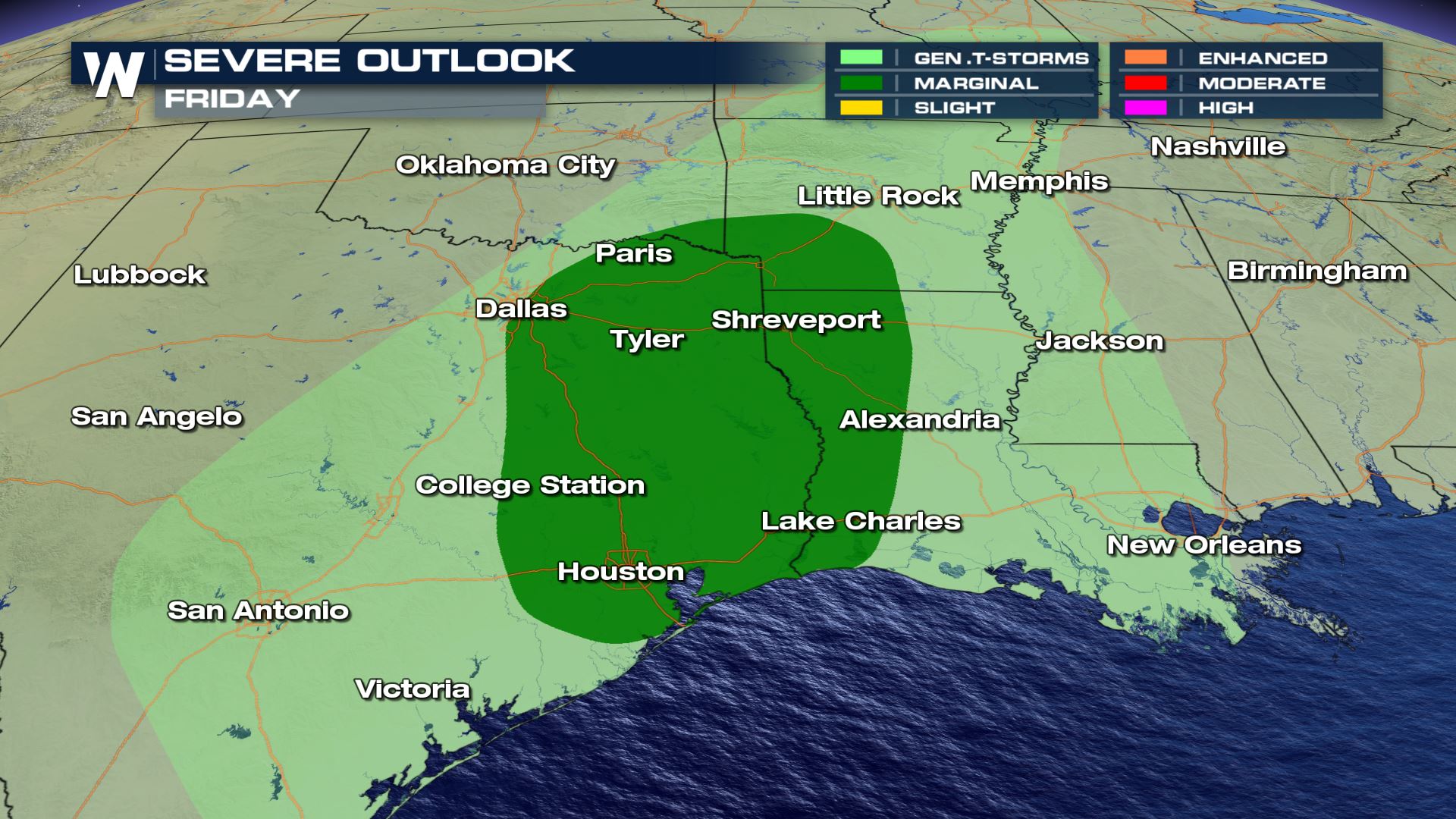 The main risk Friday will be damaging straight-line wind gusts in excess of 58 mph, capable of downing trees and power lines, but there is a small risk for an isolated tornado or two as well. The tornado risk (below) covers Southeastern Texas and far Western Louisiana.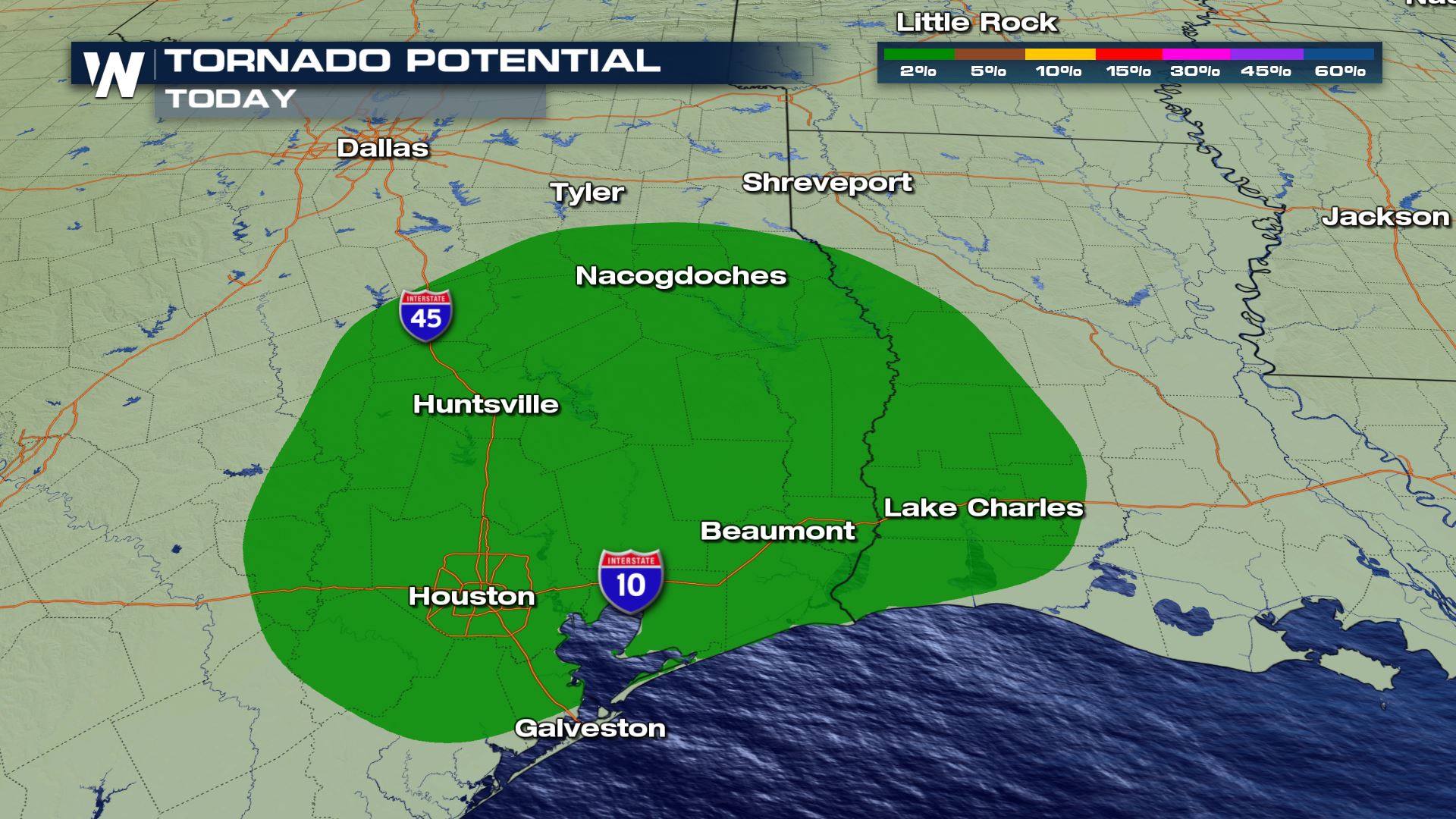 Timeline
By early Friday afternoon the line of heavy showers is expected to be moving east across Texas into Arkansas and Northwester Louisiana with a few stronger storms possible.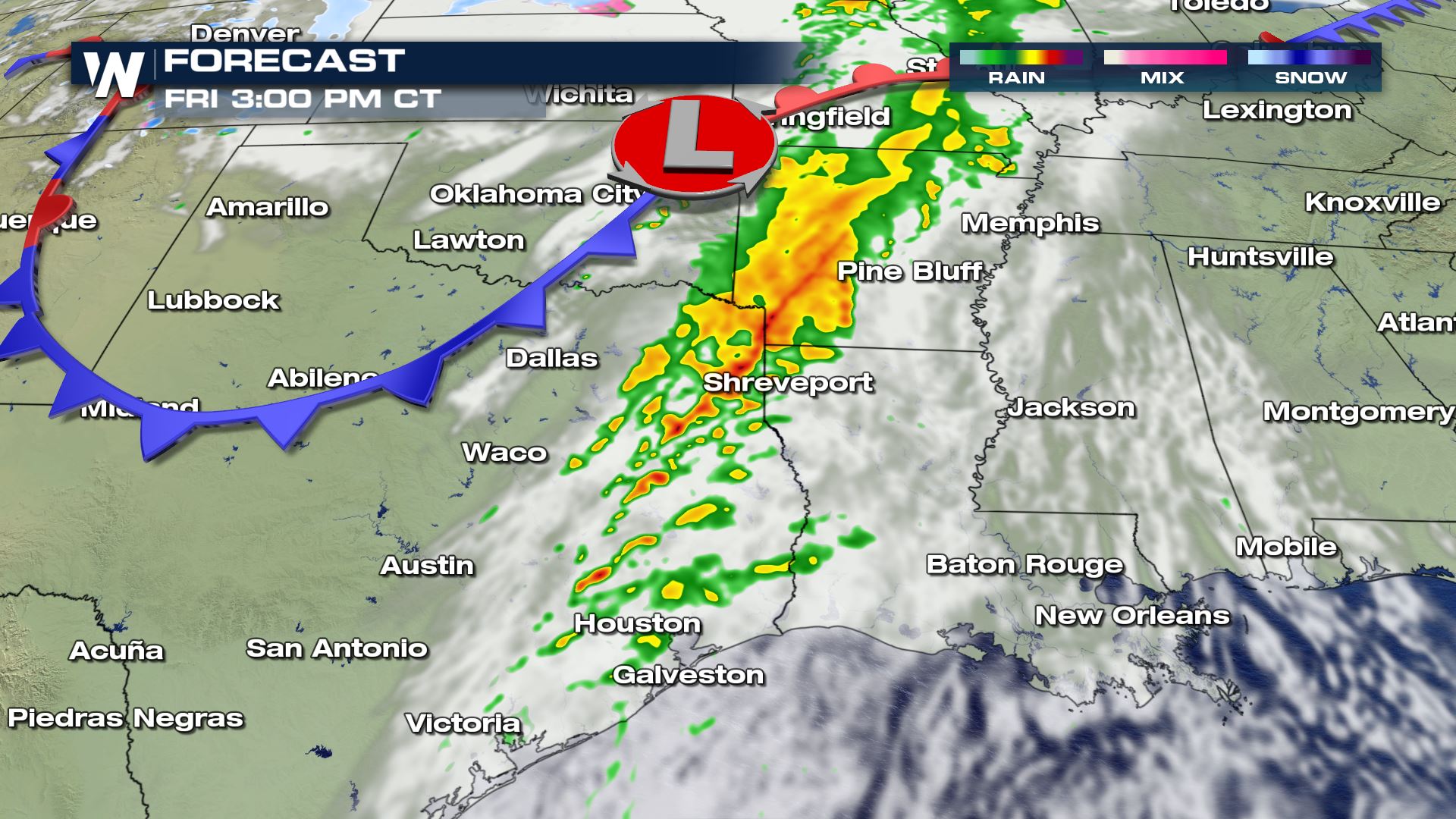 Peak heating through the late afternoon should promote a line of heavy rain, with better potential for severe storms toward the southern end of the line.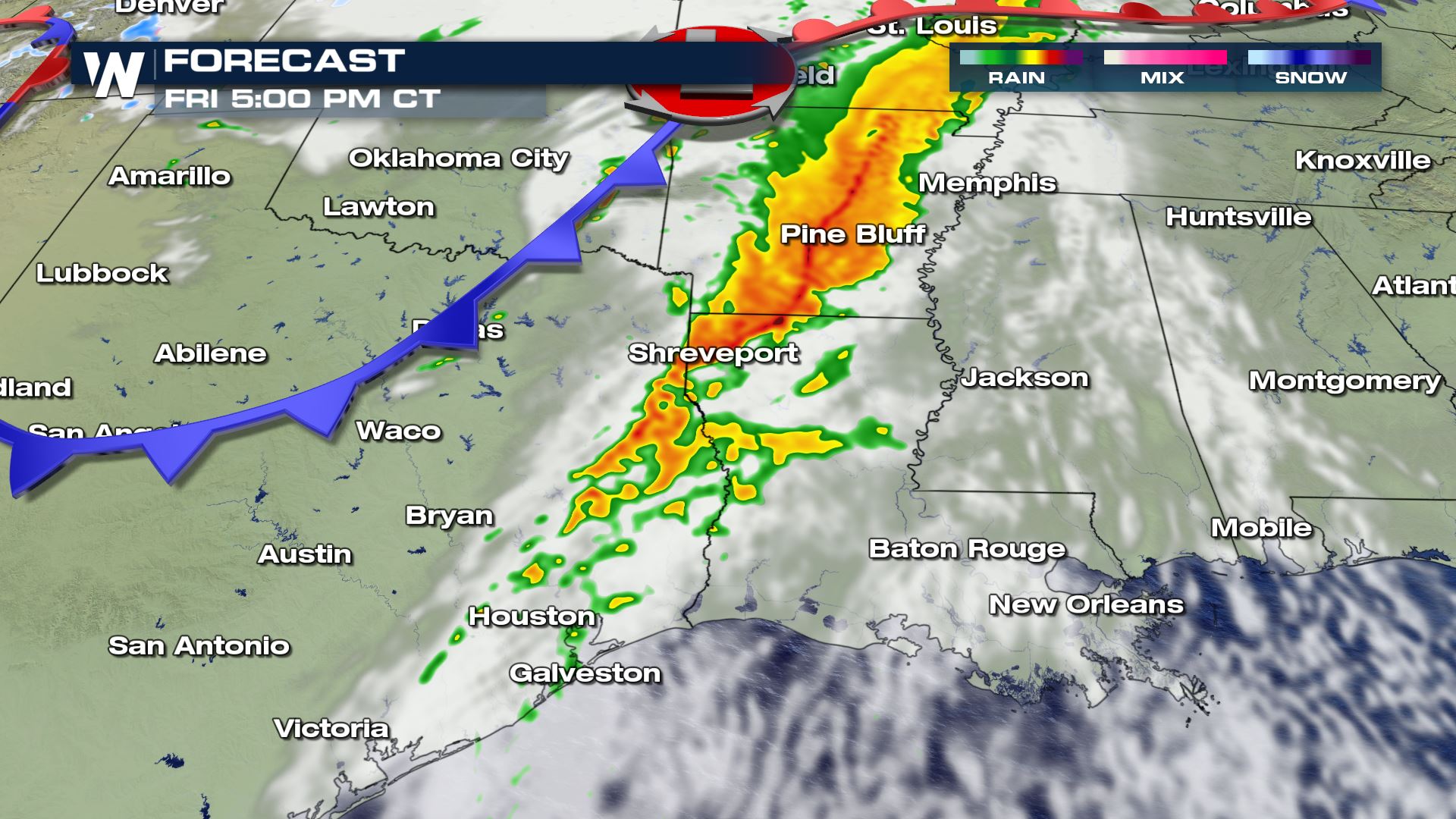 The severe potential could persist well after sunset in Southern Texas and Louisiana, with a stray severe storm or tornado overnight not out of the question.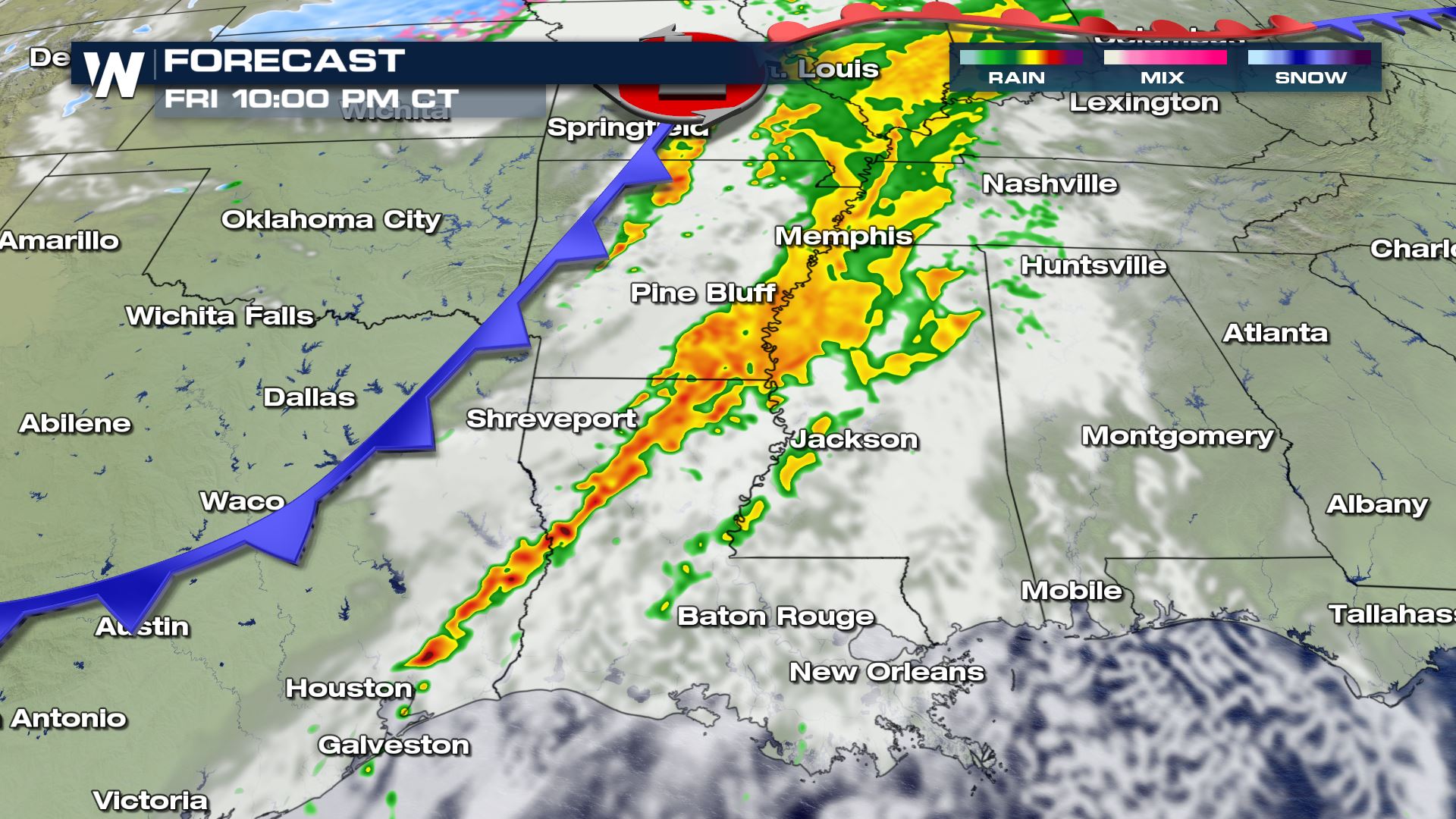 The cold front will continue to push East during the day on Saturday and as it does it will bring more wet weather, with some isolated thunderstorms possible.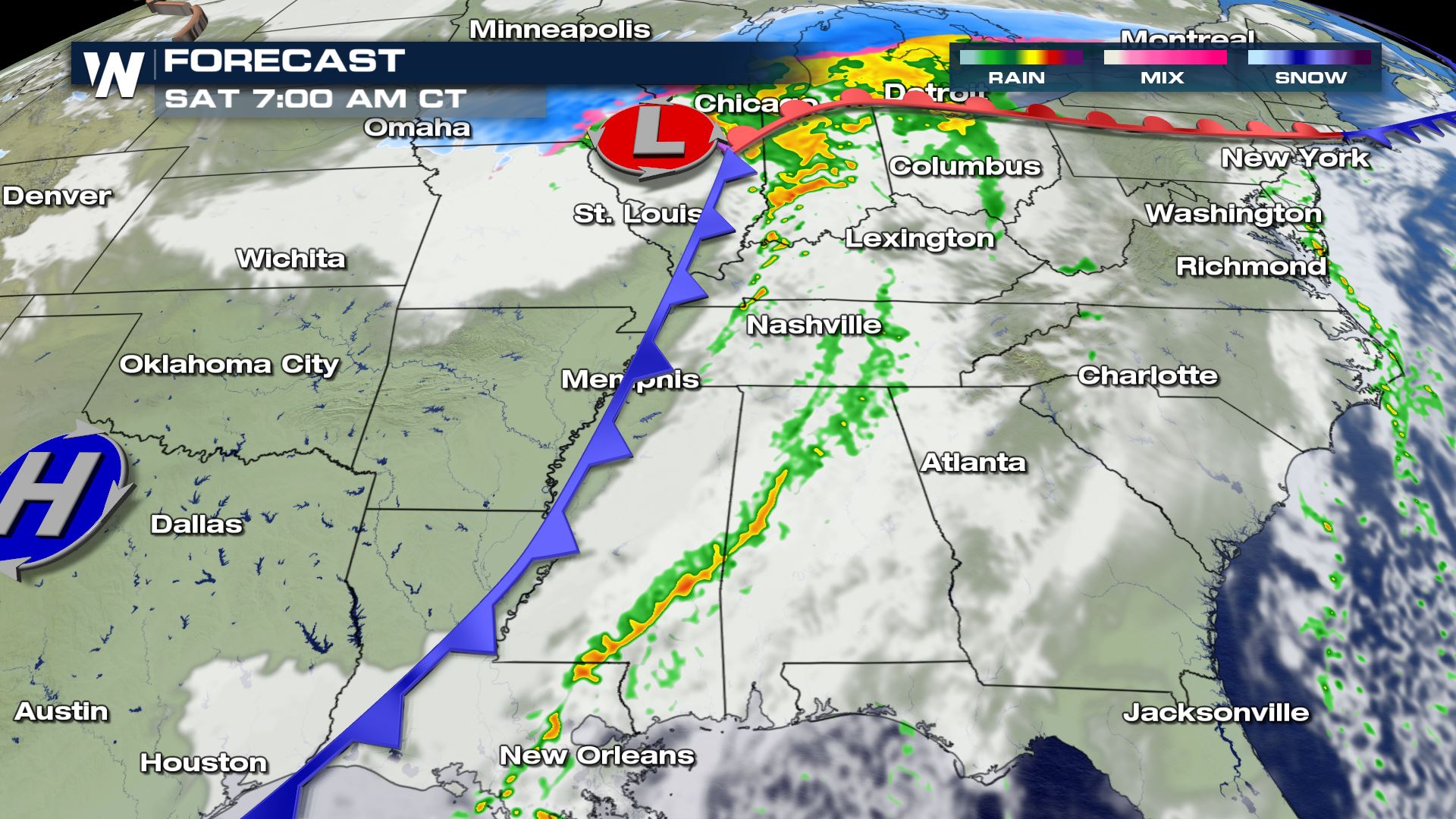 Because this frontal system is expected to move quickly rainfall totals are expected to top out around an inch to two inches in some areas. It is important to note that we can quickly get several inches of rainfall from systems like this if there's a thunderstorm.