Yikes. After a chilly April for much of the Northeast, another round of cold rain - and perhaps some snow - is set to impact the region later this week, persisting into the weekend.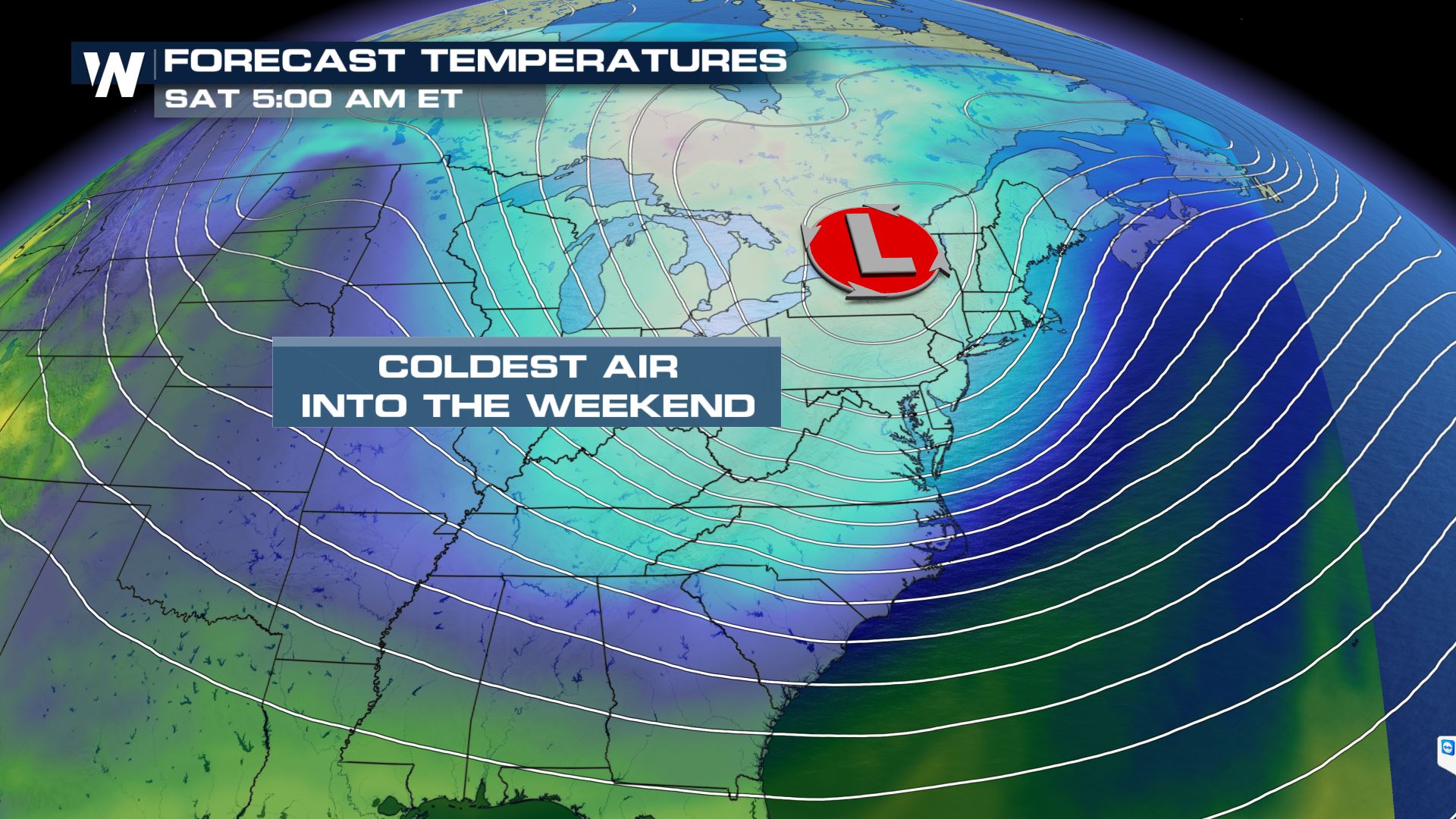 A deep trough of low pressure coupled with a strong push of cold air from the north will combine to drive in rain, wind and cold to the Great Lakes and Northeast, starting on Thursday. As the low pushes east, it'll spread heavy rain from the Plains to the Great Lakes. By the time the nasty weather starts moving east, however, it'll strengthen and tap into more cold air. The storm's strengthening will also start to crank up winds in the Great Lakes and Northeast. Once it moves offshore, the storm could morph into a nor'easter, pushing in more rain, wind and perhaps high elevation snow by the weekend - just in time for Mother's Day.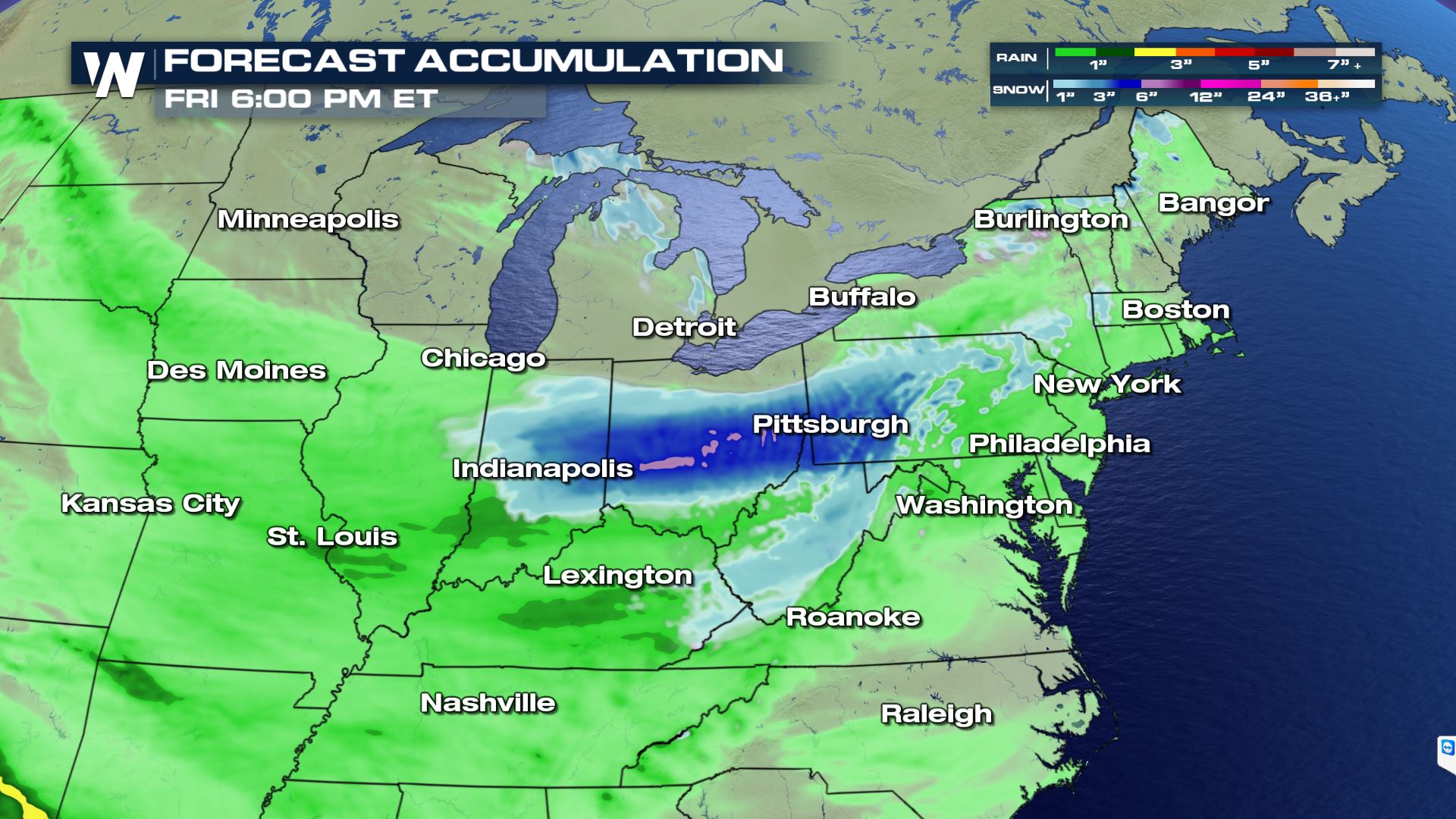 While snowfall amounts will generally be light and mainly confined to higher elevations of interior New England, it could be enough to lead to localized power outages. In spring, leafage allows trees to hold onto more snow, and snow this time of year is typically heavy and wet. That can often lead to a heavier snow, producing more downed trees and power lines. Along the coast, including the I-95 big cities of New York, Boston and Washington, heavy rain will mainly soak the region on Friday, though it could last into Saturday in Boston and parts of New England. Localized flooding could be possible in some of the heaviest rain bands. Here's a detailed, chronological look at the forecast, starting on Friday: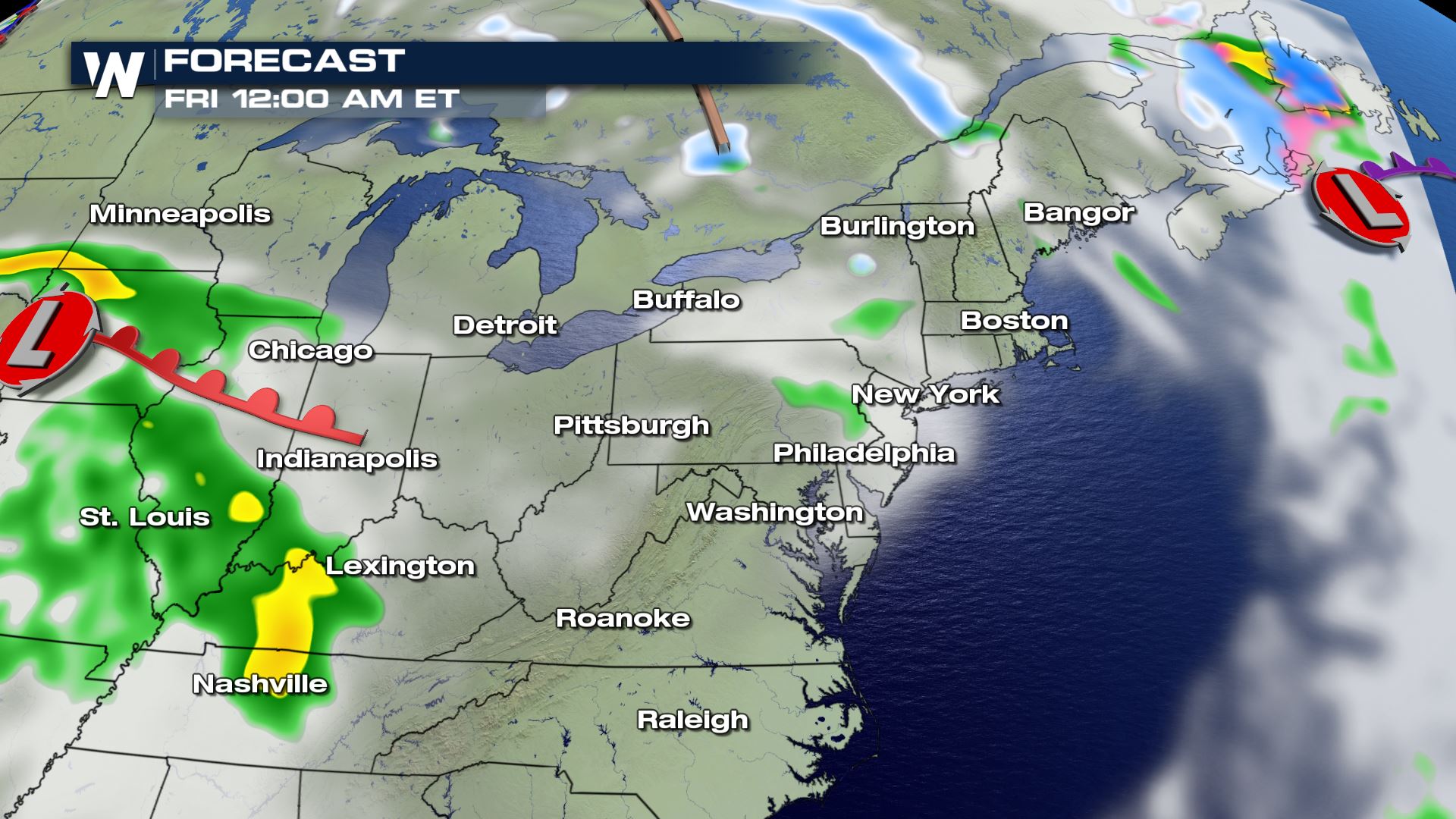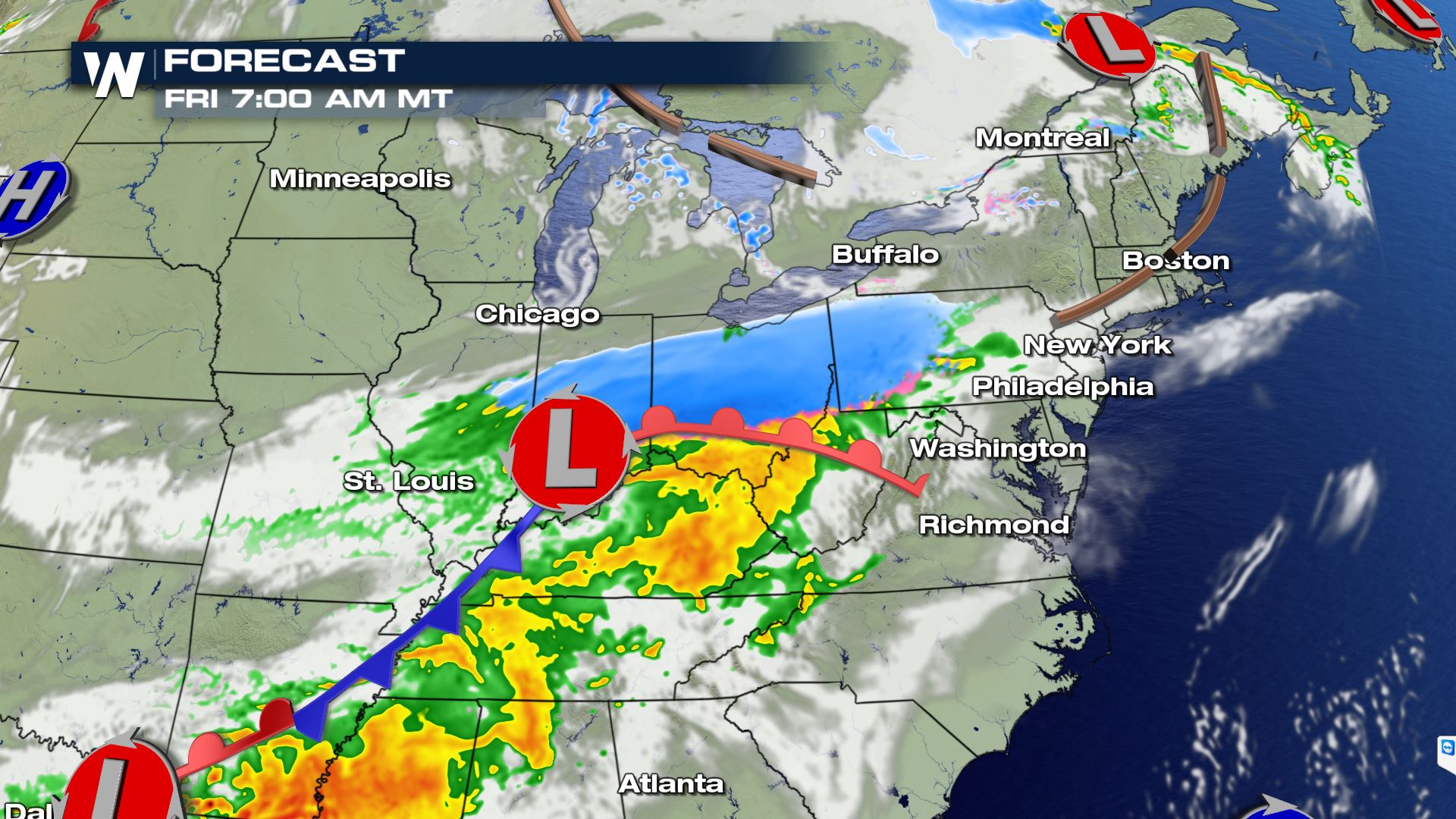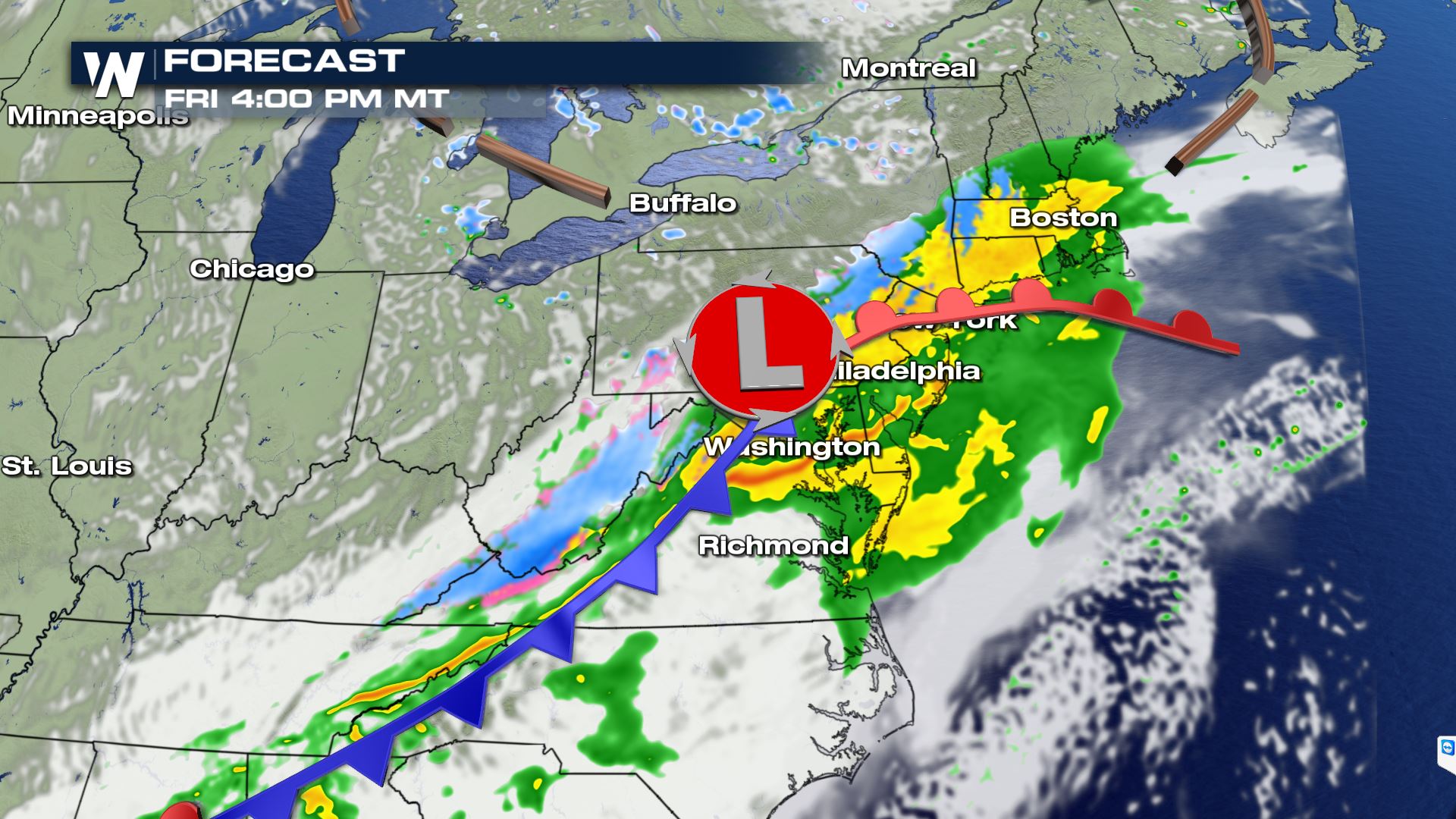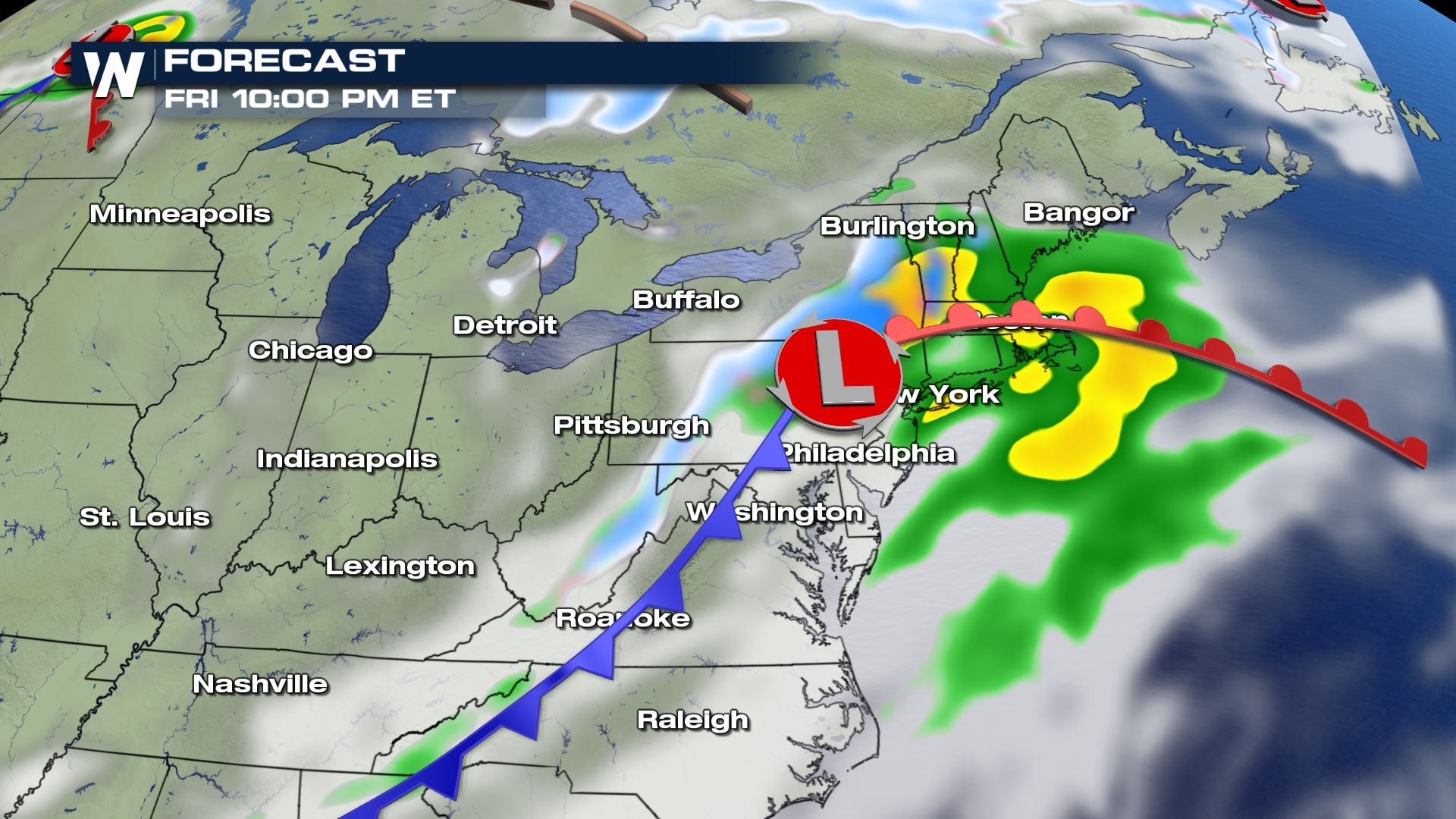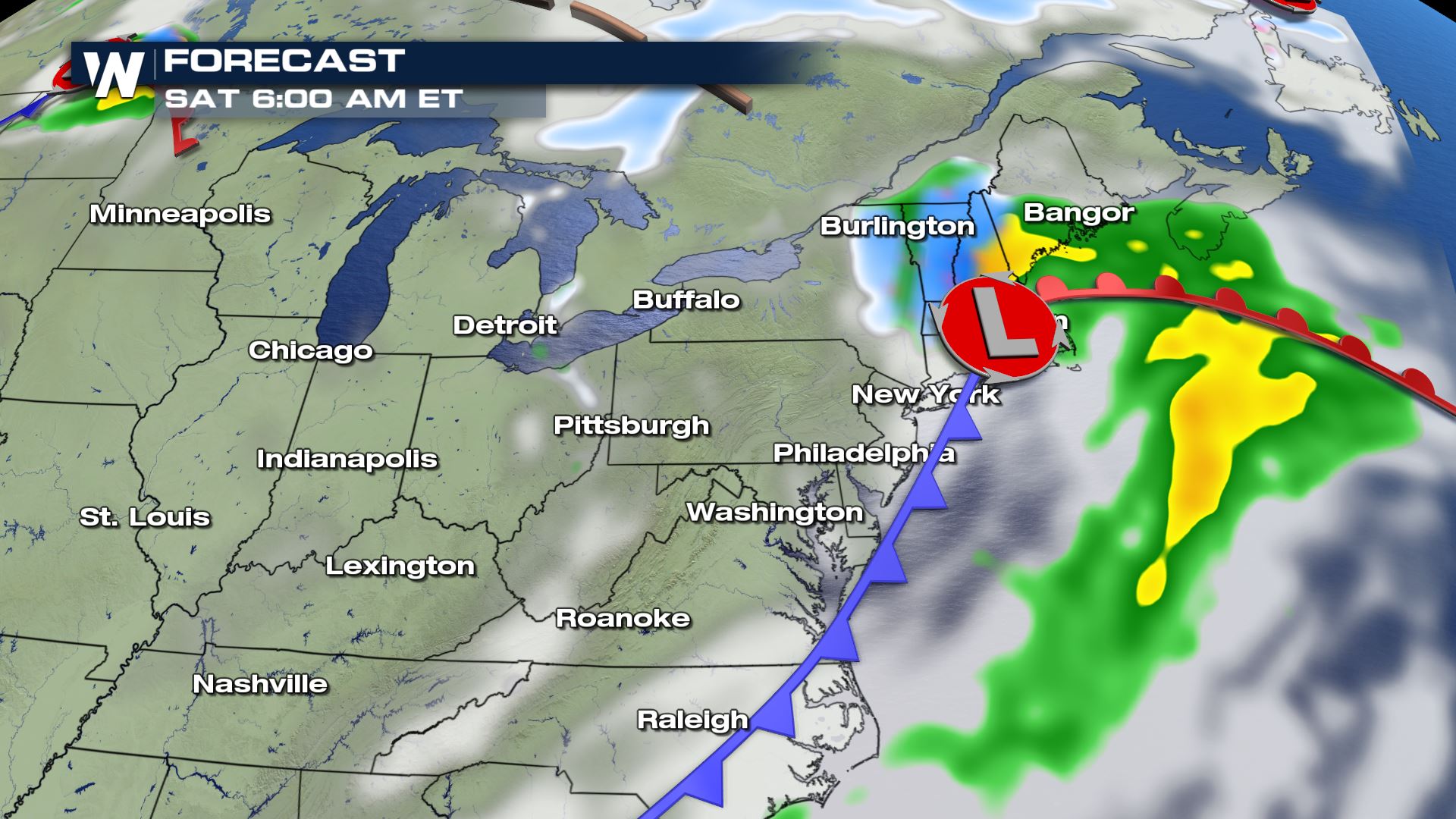 This comes on the heels of a chilly April along the East Coast. Temperatures ran as much as 2-4 degrees below average for the month of April in places like Boston and Baltimore. A brief warm-up last weekend brought a more seasonable spring-like taste of warmth to the region, but that, clearly, won't last.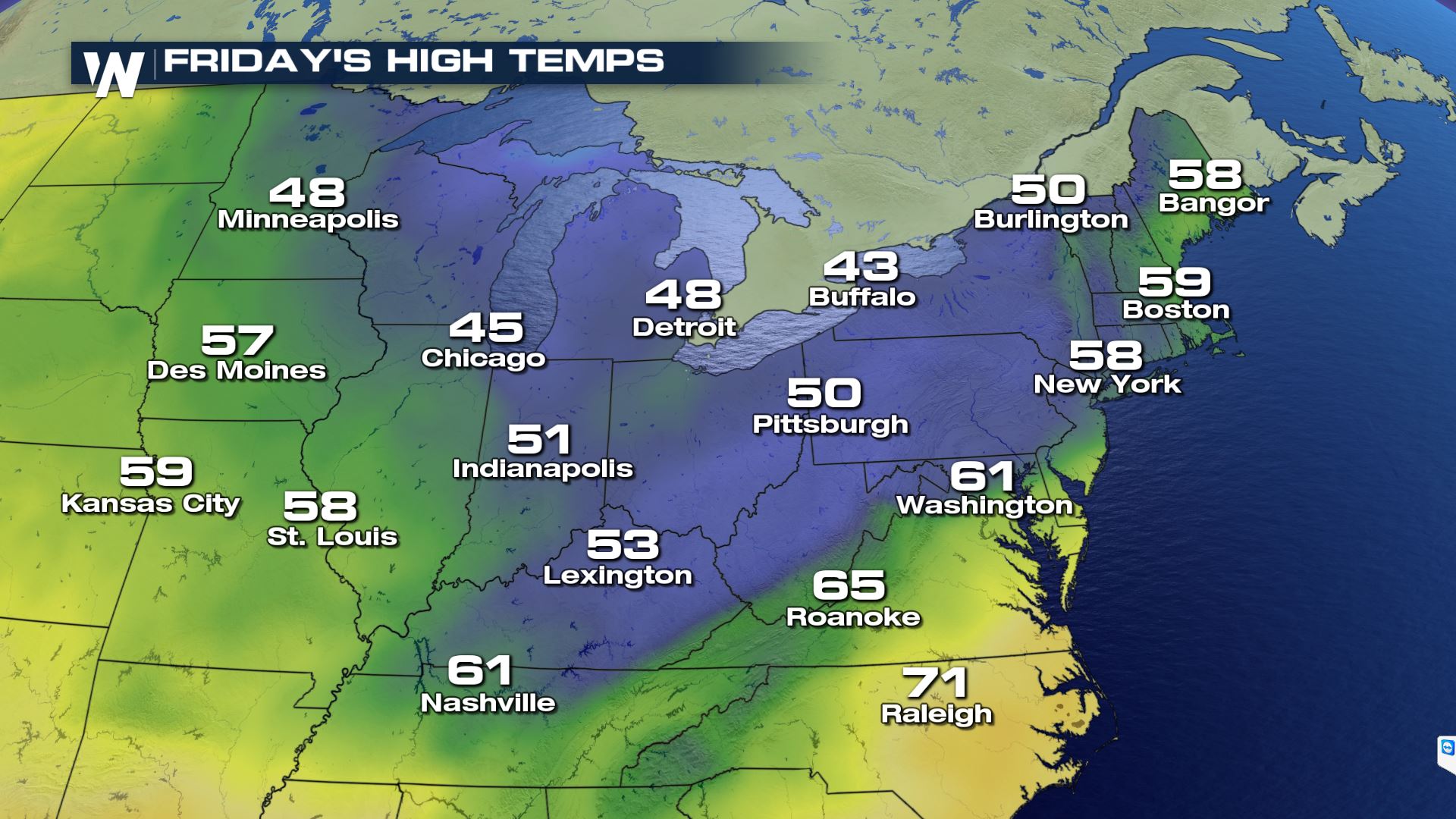 Following the unsettled weather, an unseasonably chilly air mass will settle into much of the eastern half of the country. This could lead to frost and freeze concerns starting Saturday morning, potentially becoming more widespread Sunday morning.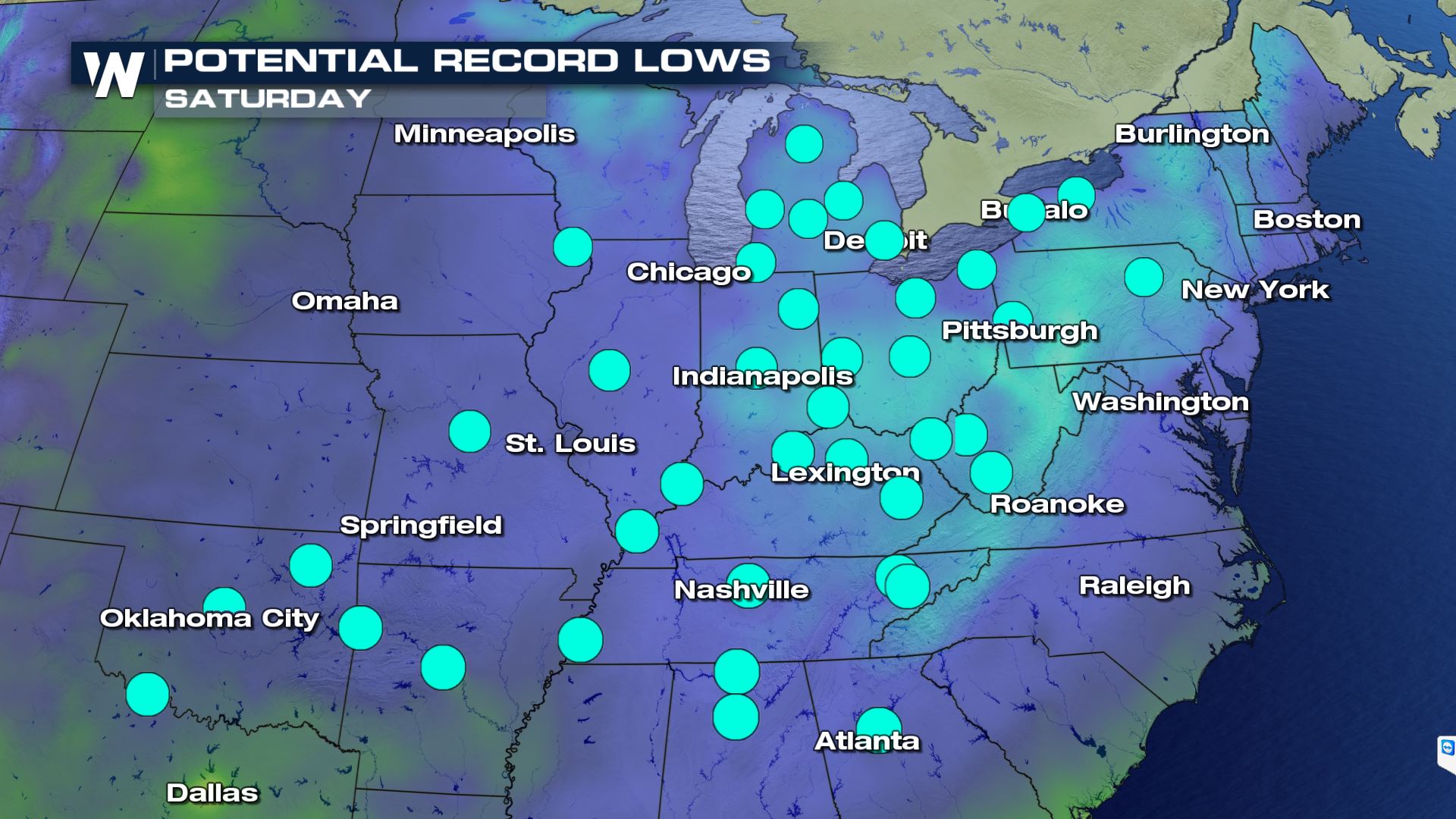 Numerous low temperature records could be broken from Texas through New York Saturday, with the potential for additional records to fall on Sunday. Temperatures are expected to drop to more than 10 to 20 degrees below average across much of the region behind the front. In New York City, for example, after Friday's rain, highs will drop down into only the 50s for Saturday and Sunday. That'll be at least 10 degrees below average for early-to-mid May, making it a chilly Mother's Day along the Eastern Seaboard. In places farther west, like Columbus, Temperatures on Friday and Saturday are forecast to finish more than 20 degrees below average with the possibility for snow to mix in with the rain as the front passes.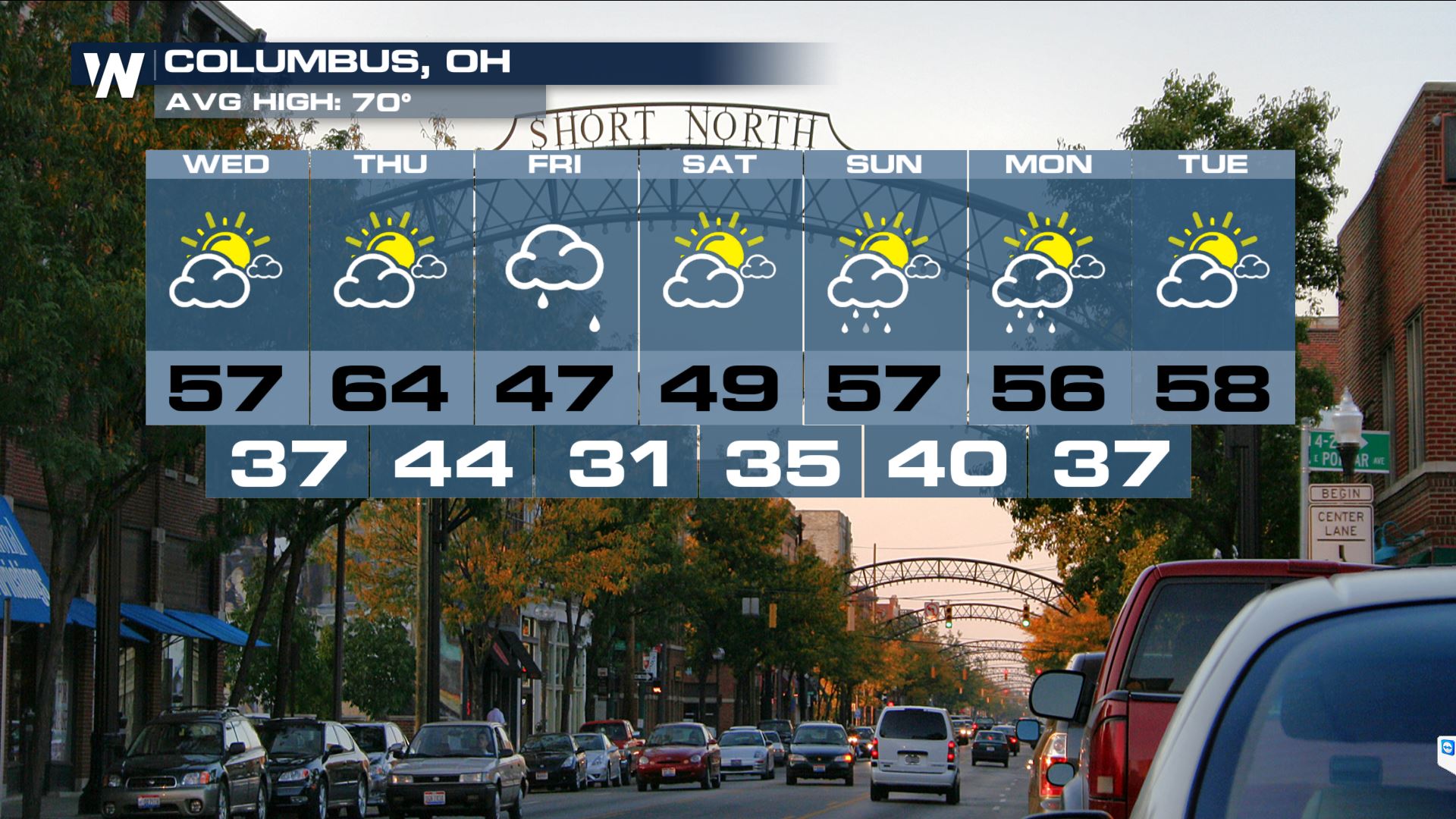 Stay with WeatherNation for the latest on this chilly and soggy weather pattern along the East Coast.