Around this time of the year, many wonder if there will be a White Christmas in their town or neighborhood. A White Christmas means 1" of snow on the ground by 7AM local time Christmas Day morning.   Here is the very latest on the forecast for Christmas Day.
Related article - Travel Forecast for Wednesday and Thursday
Snow Depth
At the moment just under 23% of the country has snow on the ground and a good amount of these areas are in the mountainous areas. There will be a chance to increase this percentage as we make our way through the rest of the week.
Christmas Headlines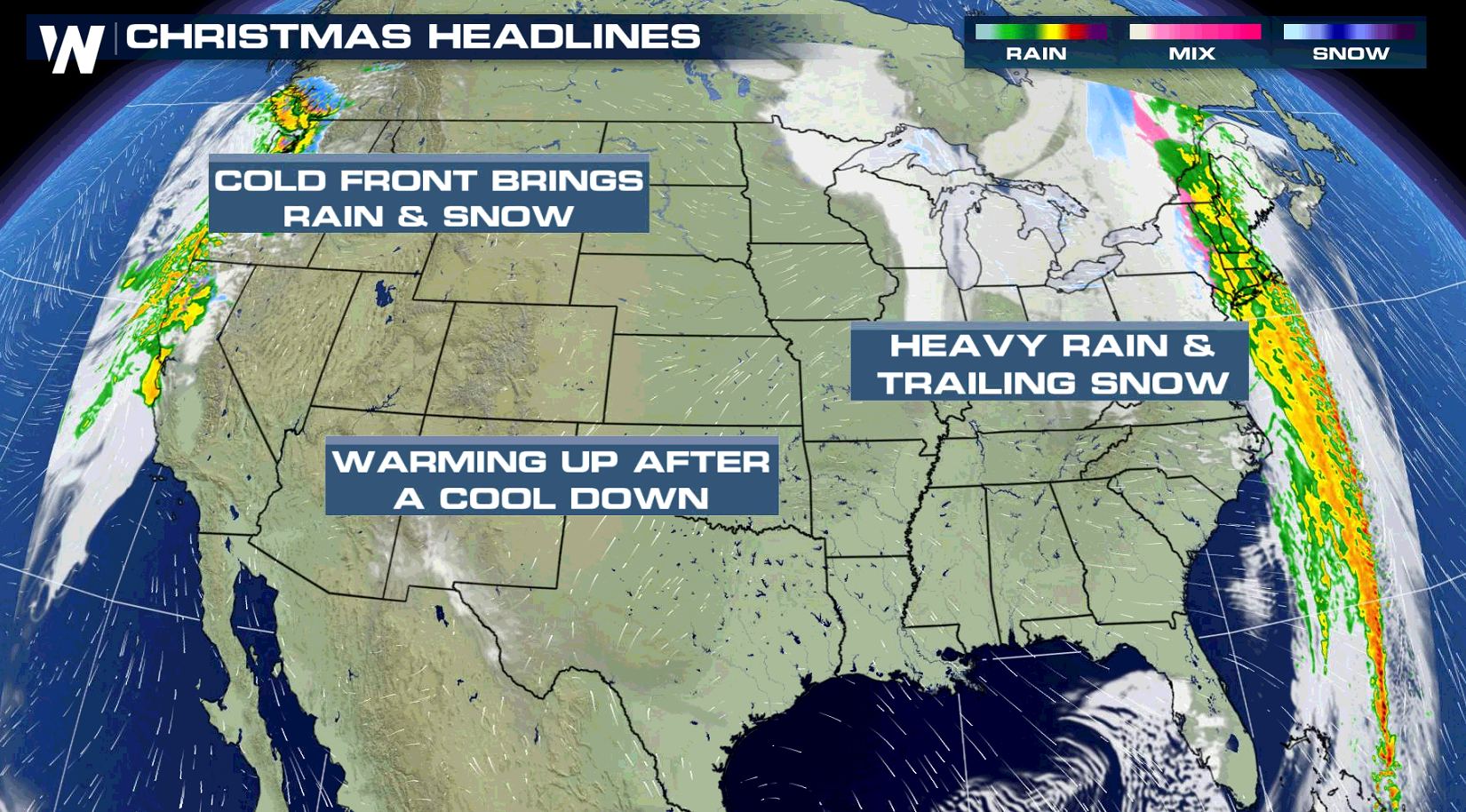 Precipitation is likely Friday for areas of the Northwest and Northeast.  Across the southern U.S. the weather will be quiet and mild.
Forecast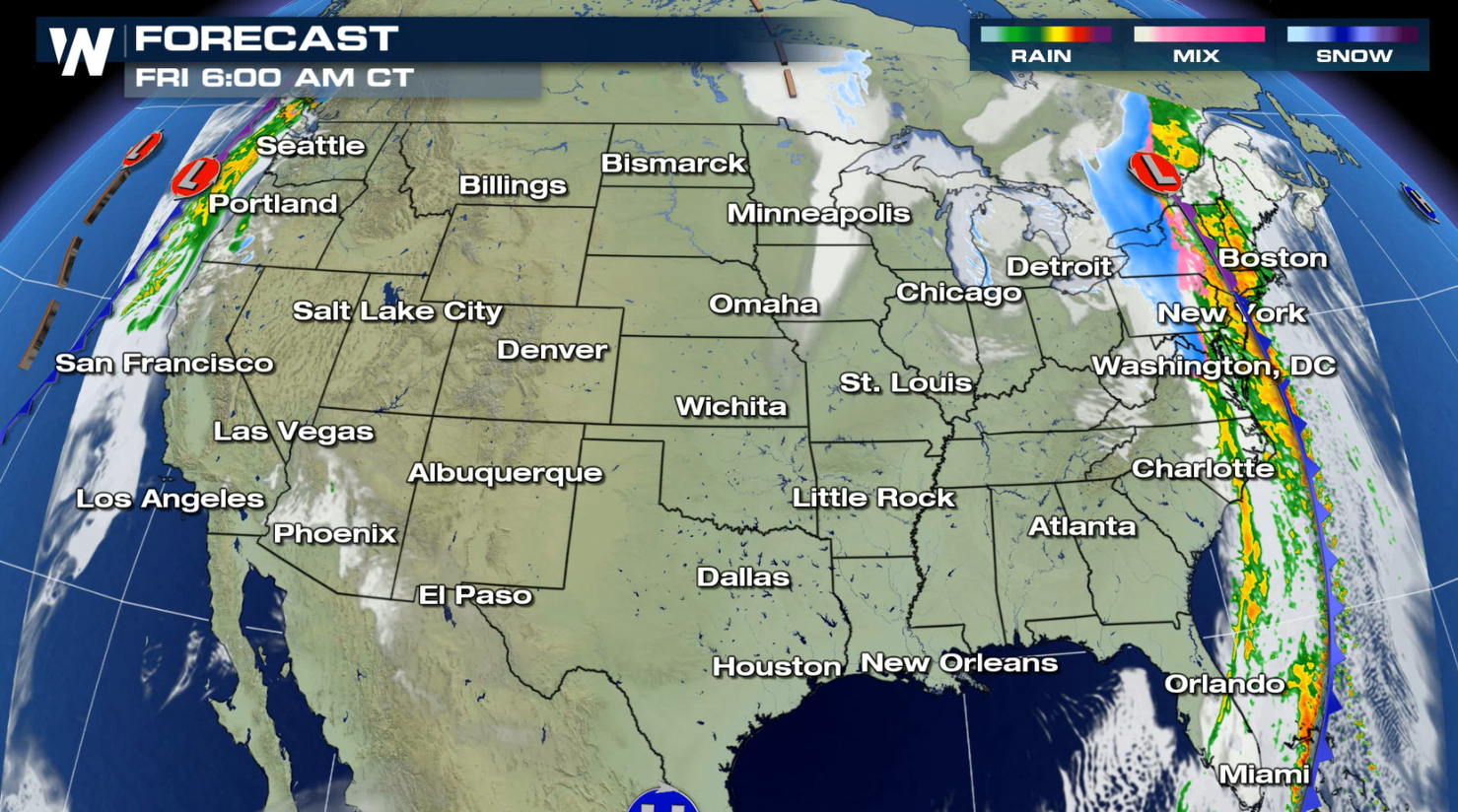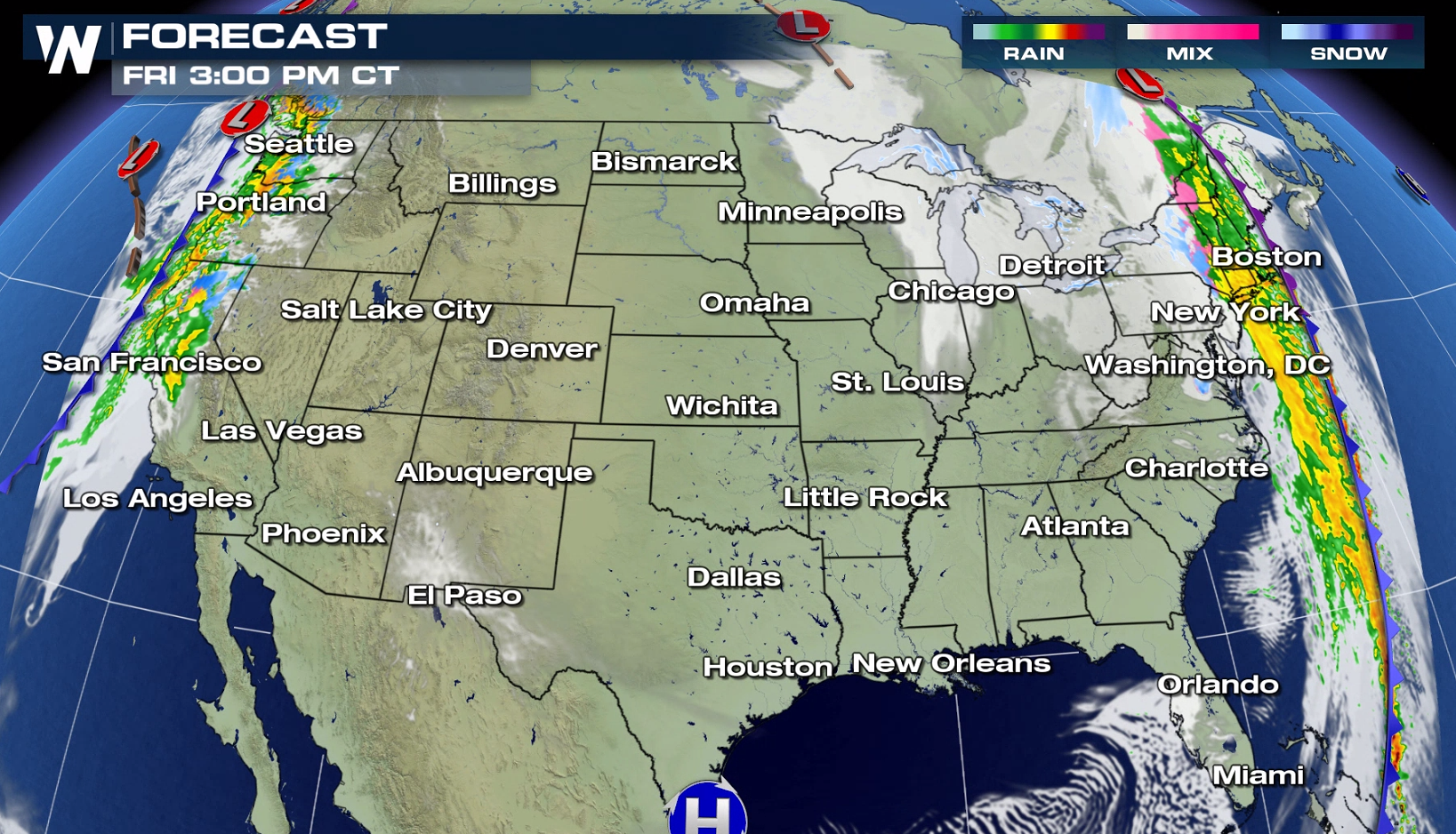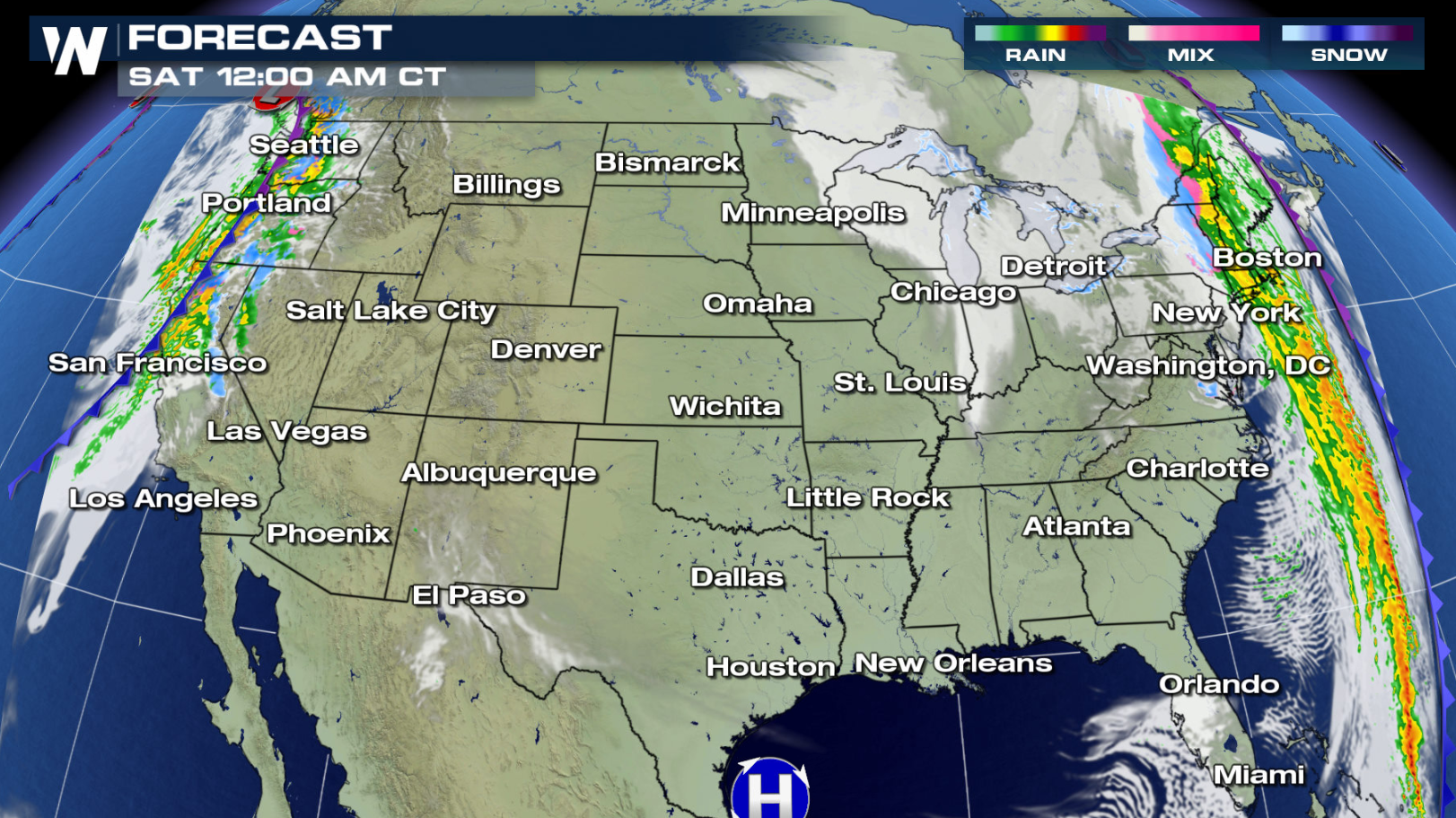 Some lake-effect snow in the Northeast and some mountain snow in the Pacific Northwest will be possible throughout the day on Christmas. So if you want that feeling of snow coming down on the big day, those will be the areas where it's most likely to happen.
Snowfall Forecast (Now through Christmas Night)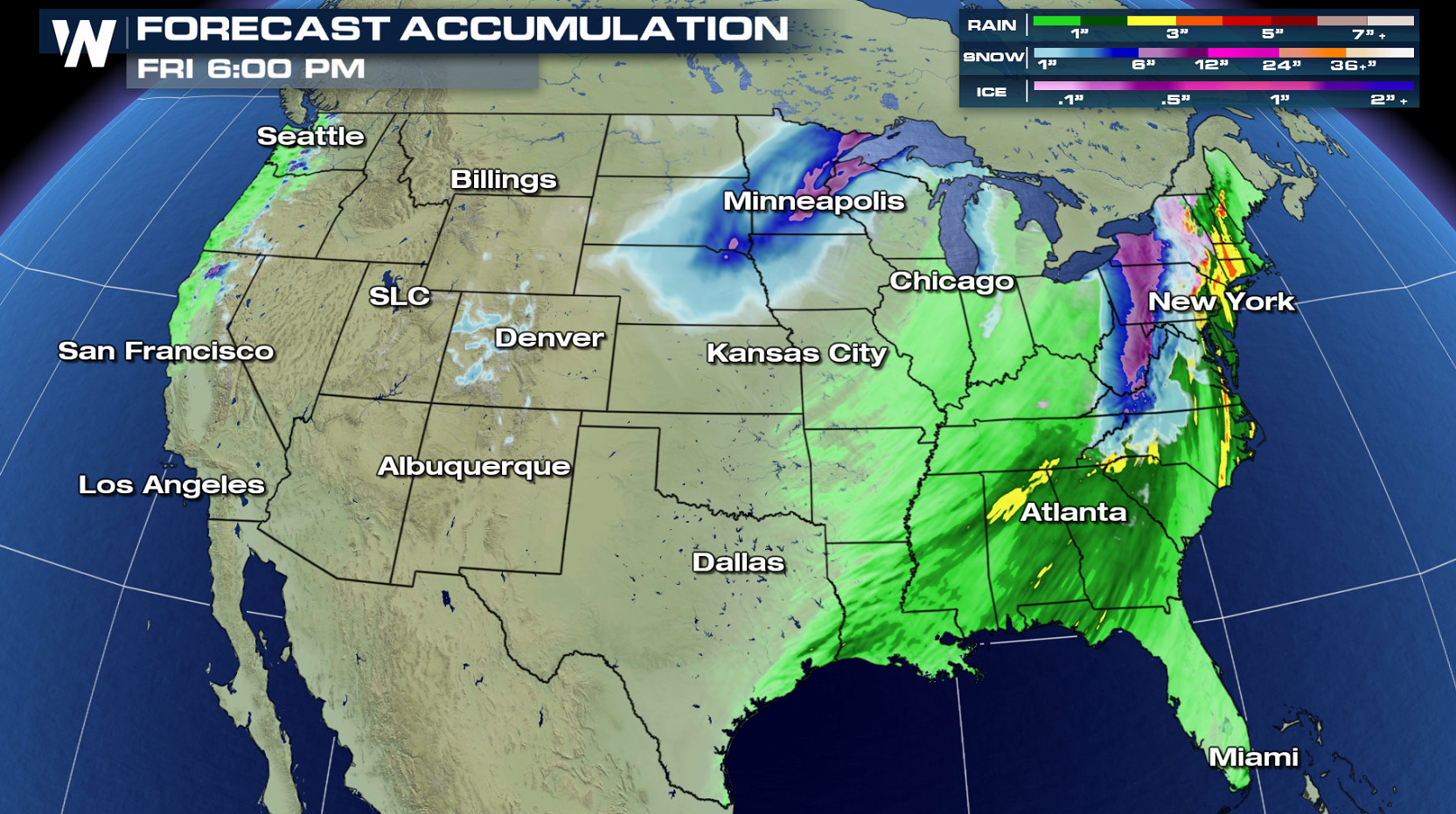 The latest forecast has measurable snow across the northern tier of the Nation from now until Christmas night.  So there is a chance for many cities and towns to see a White Christmas by Friday morning.  Of course the snow in these areas will also bring with it some travel hazards.
Temperature Forecast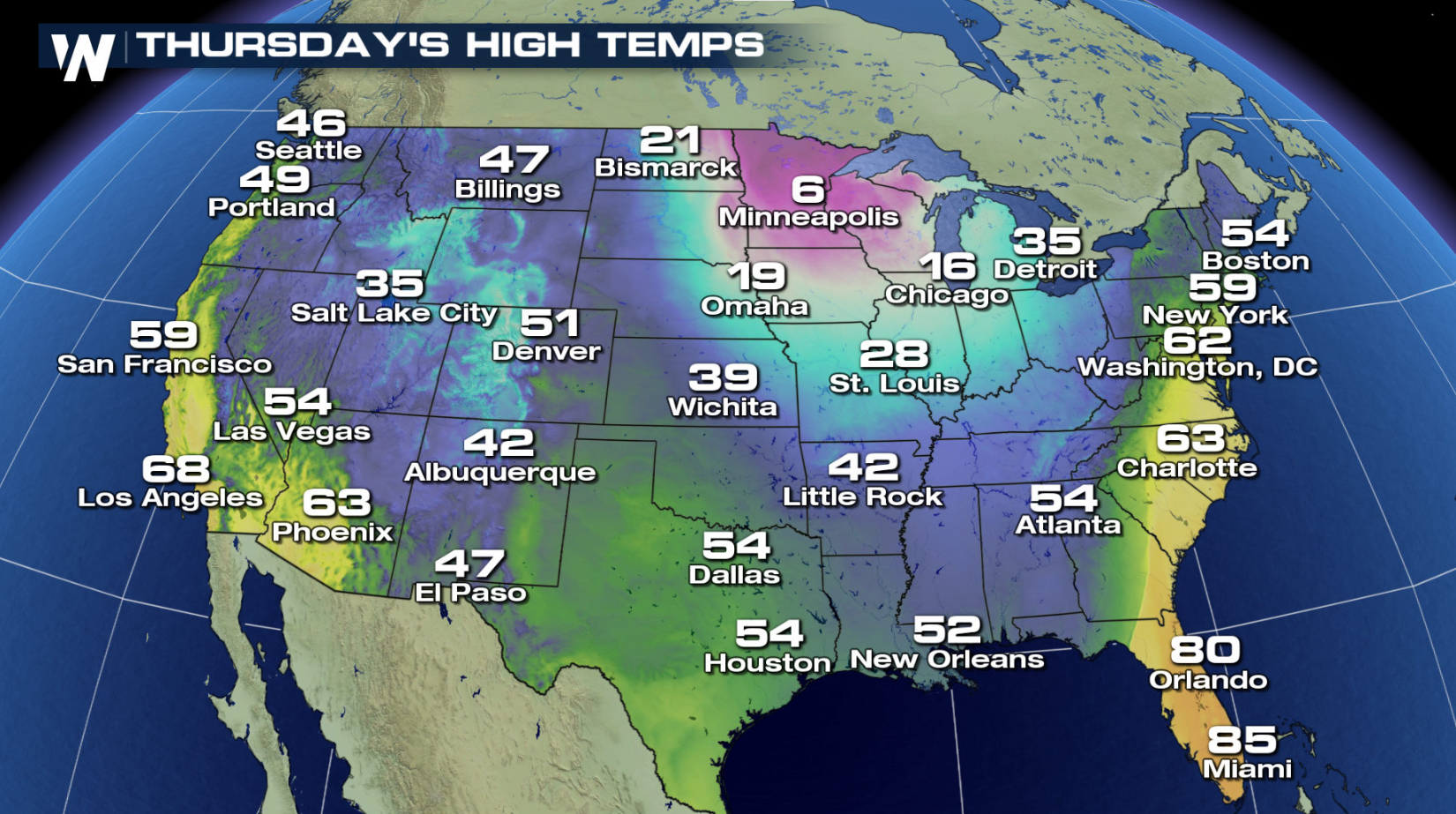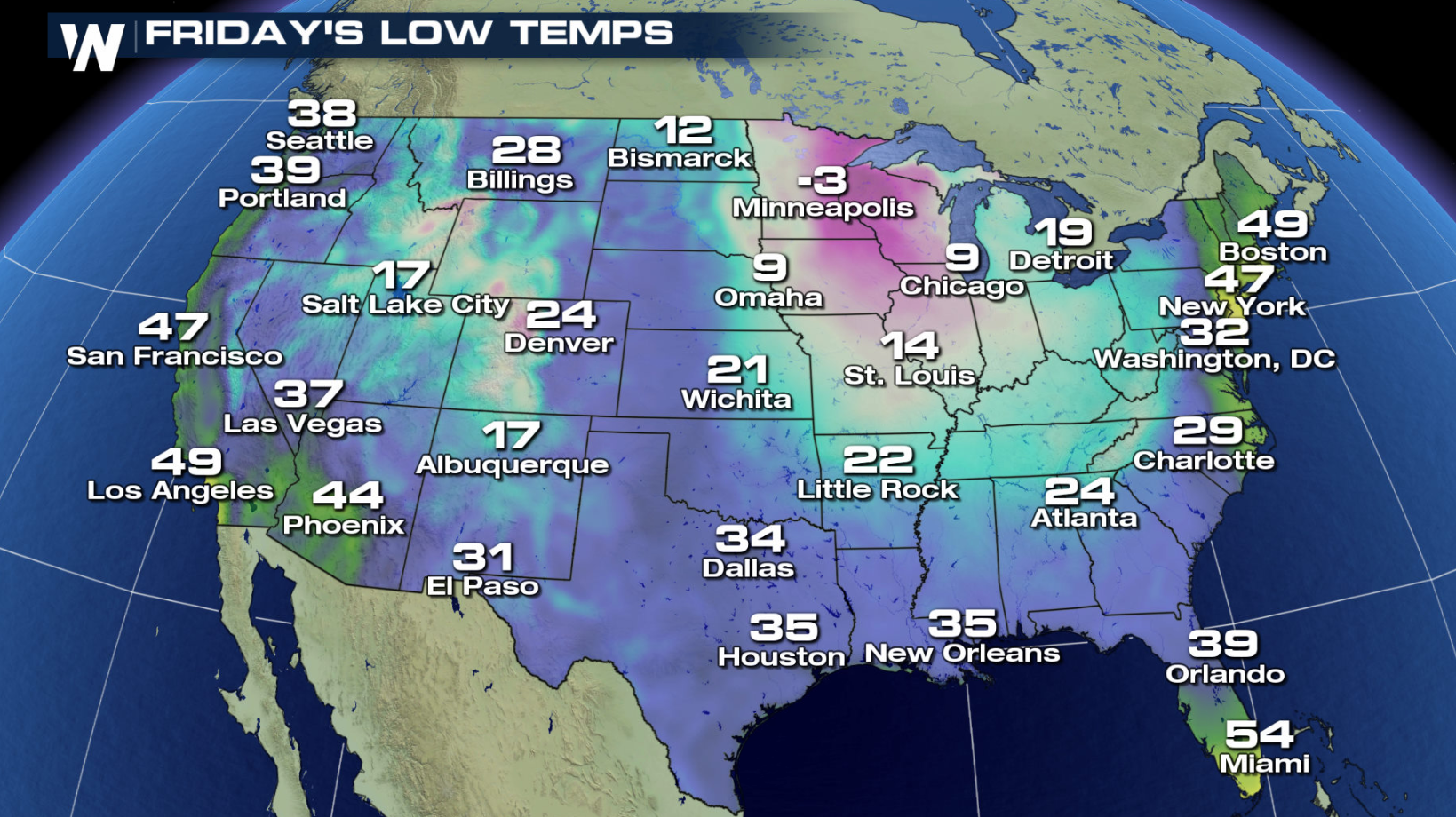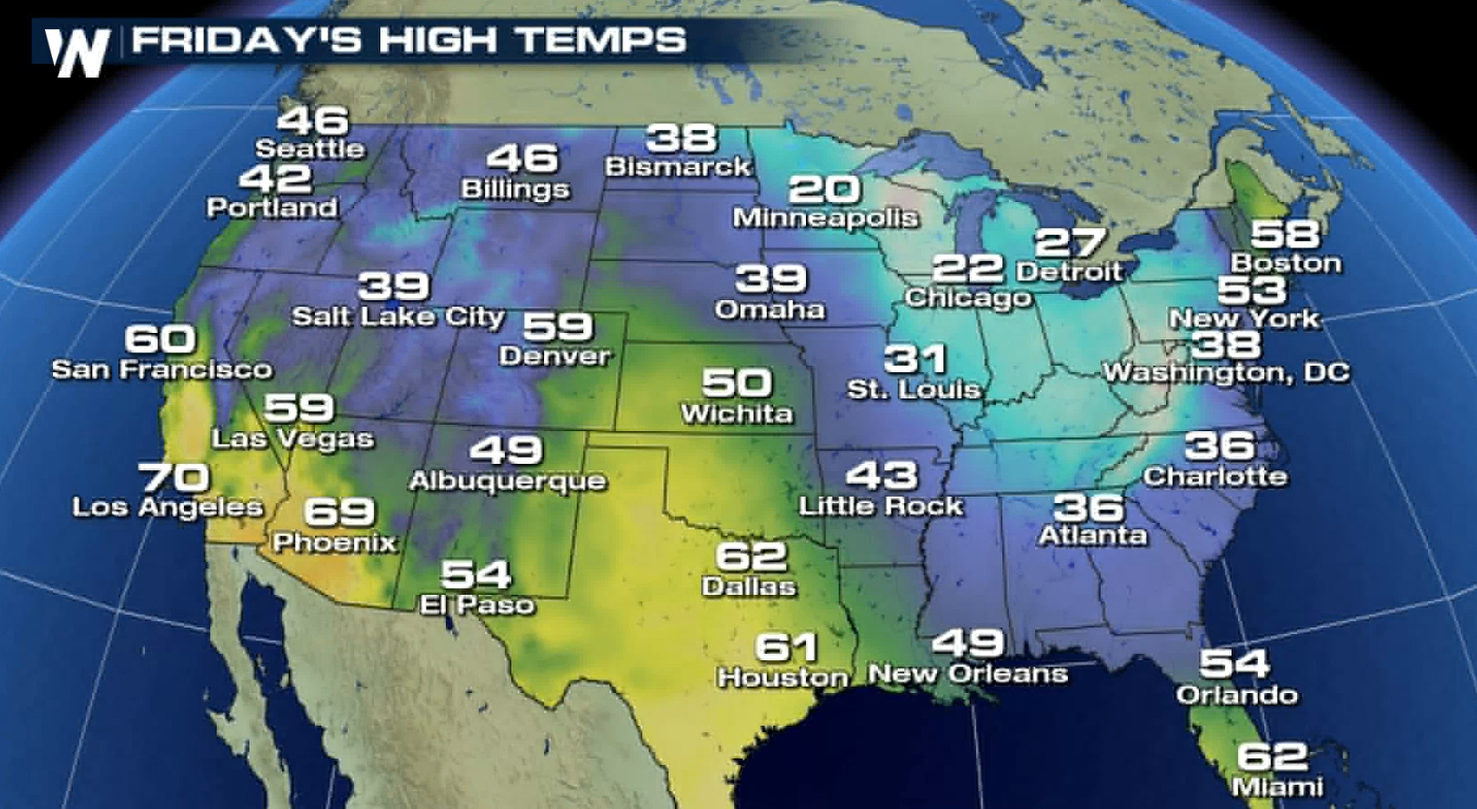 Temperatures will be another weather variable to track for the big day.  What really stands out is the cold air in the Upper Mississippi Valley for Christmas morning. Minneapolis will have a low below zero and will feel even colder with the wind chills. That means the kiddos will have to bundle up as they head outdoors to play with all their new toys. Want to track Santa for his big journey? Here is how===>
Tracking Santa