Hurricane Dorian made it's 1st U.S. landfall (4th overall) on Friday morning, September 6, at Cape Hatteras, NC.
Via the National Hurricane Center:
Hurricane Dorian made landfall at 835 AM EDT (1235 UTC) over Cape Hatteras, North Carolina.  Maximum sustained winds were near 90 mph (150 km/h) with
a minimum central pressure of 956 mb...28.23 inches.
LATEST DETAILS
Dorian continues as a category 1 storm with 85 mph winds, down from a peak of 185 mph in the Bahamas last weekend. Pressure hit a low of 910 mb Sunday and now has risen to 965 mb. Dorian has picked up forward motion, now moving to the northeast at 25 mph.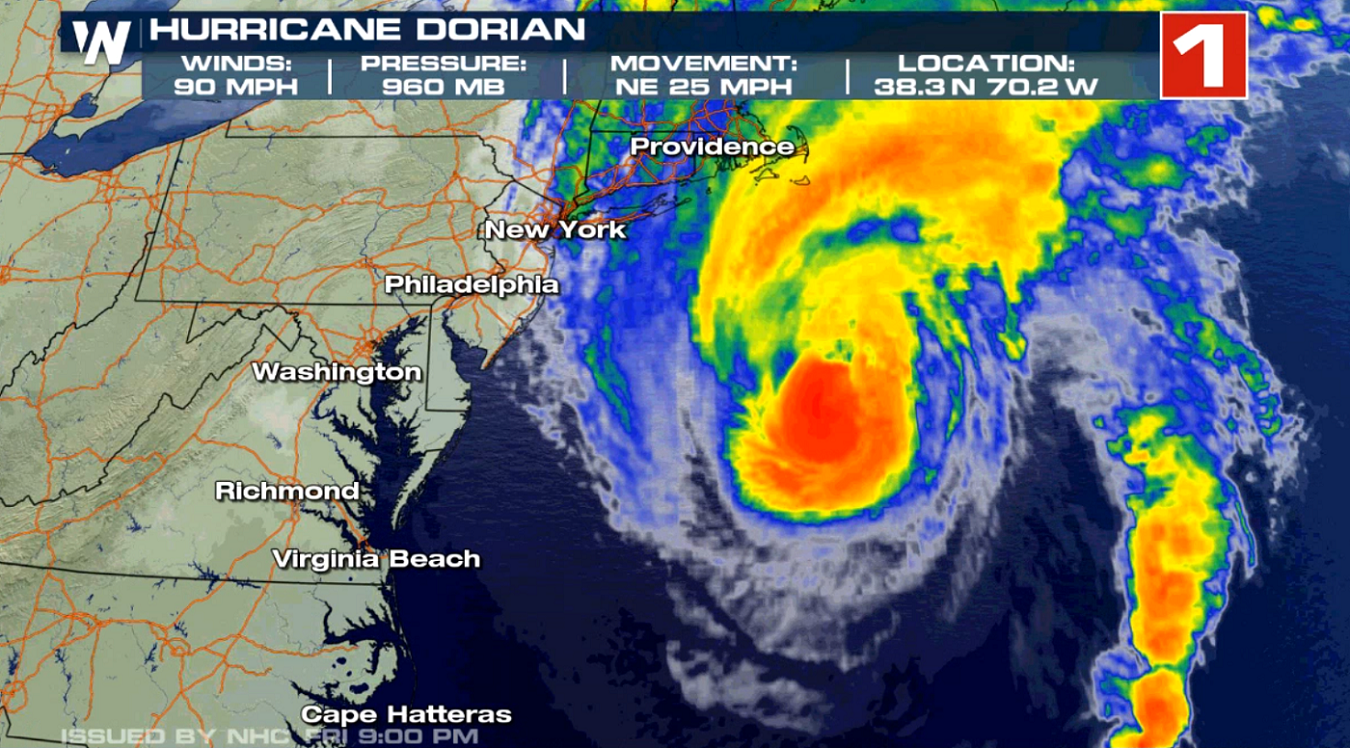 Forecast
There is a Tropical Storm Warning for Cape Cod, including Nantucket as Dorian is expected to graze past the New England coastline over the weekend. A NOAA buoy at Nantucket Shoals, Massachusetts reported a sustained wind of 64 mph and a gust of 80 mph. A station at Sagamore Beach, Massachusetts reported sustained winds of 40 mph and a gust of 51 mph.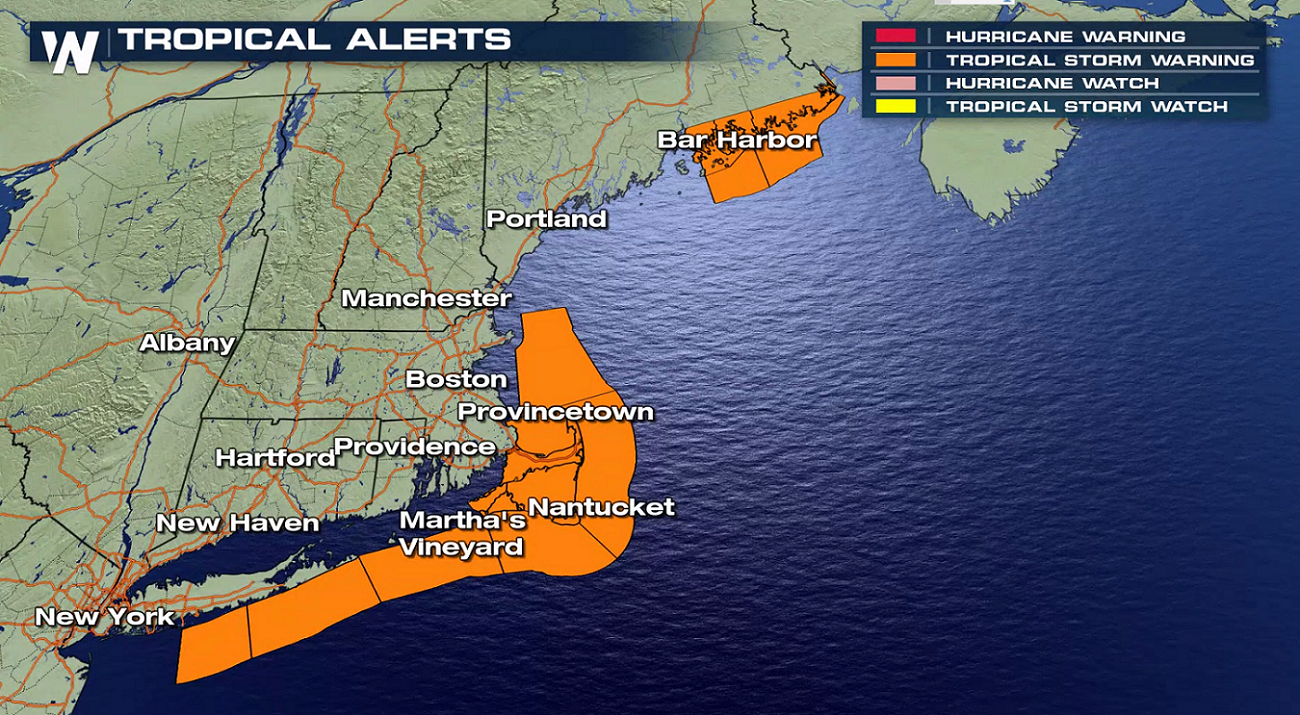 Remember, there is much more than simply wind that comes along with a hurricane-
category number is strictly based on wind speed
, and takes no other impact into account such as storm surge or flooding. Know YOUR risk where you live and be prepared.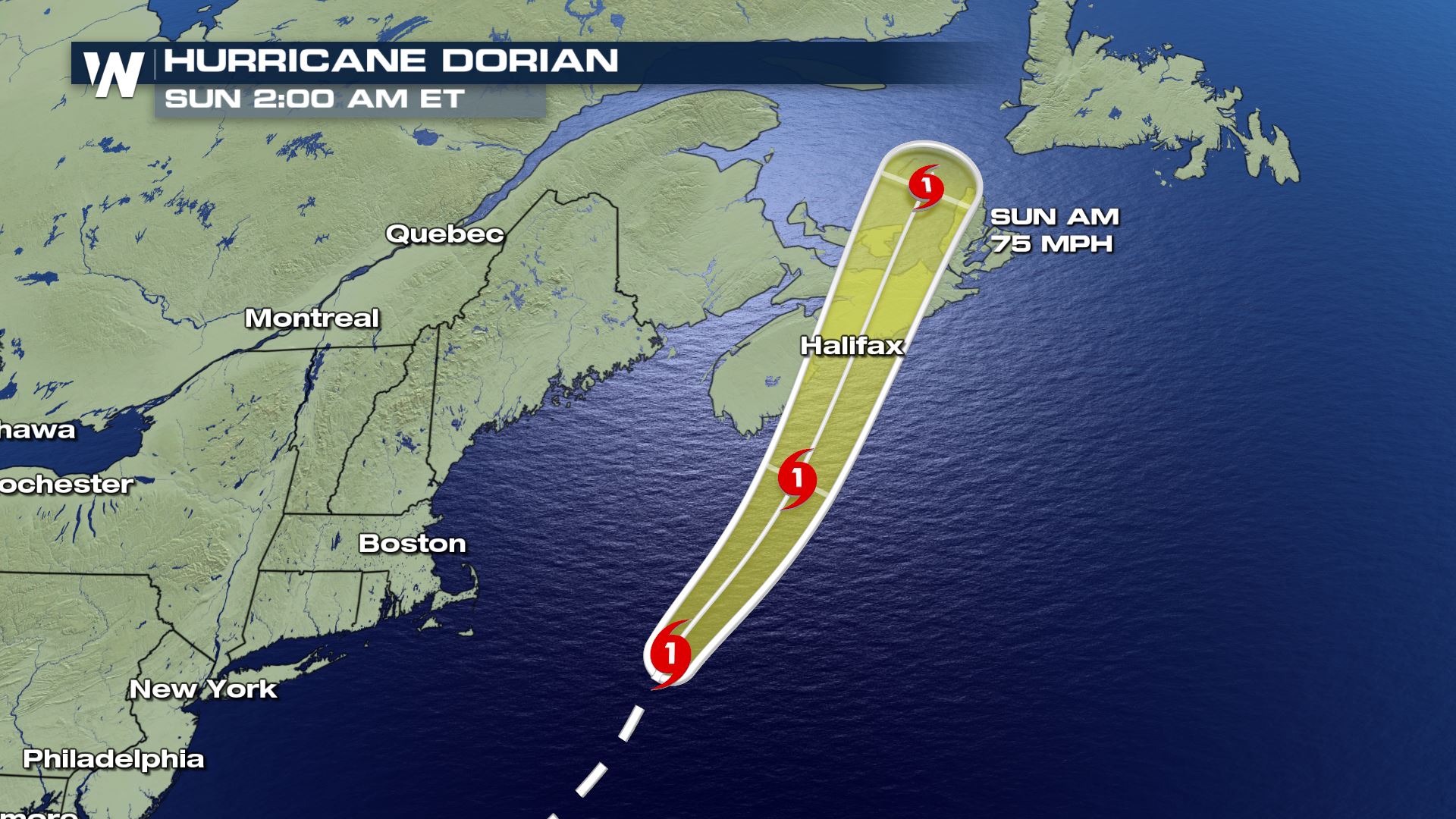 WeatherNation will continue to bring you the latest tropical information online, on social media, and on-air. Check back with us for the latest updates on Dorian's progress across the Atlantic.
WIND REPORTS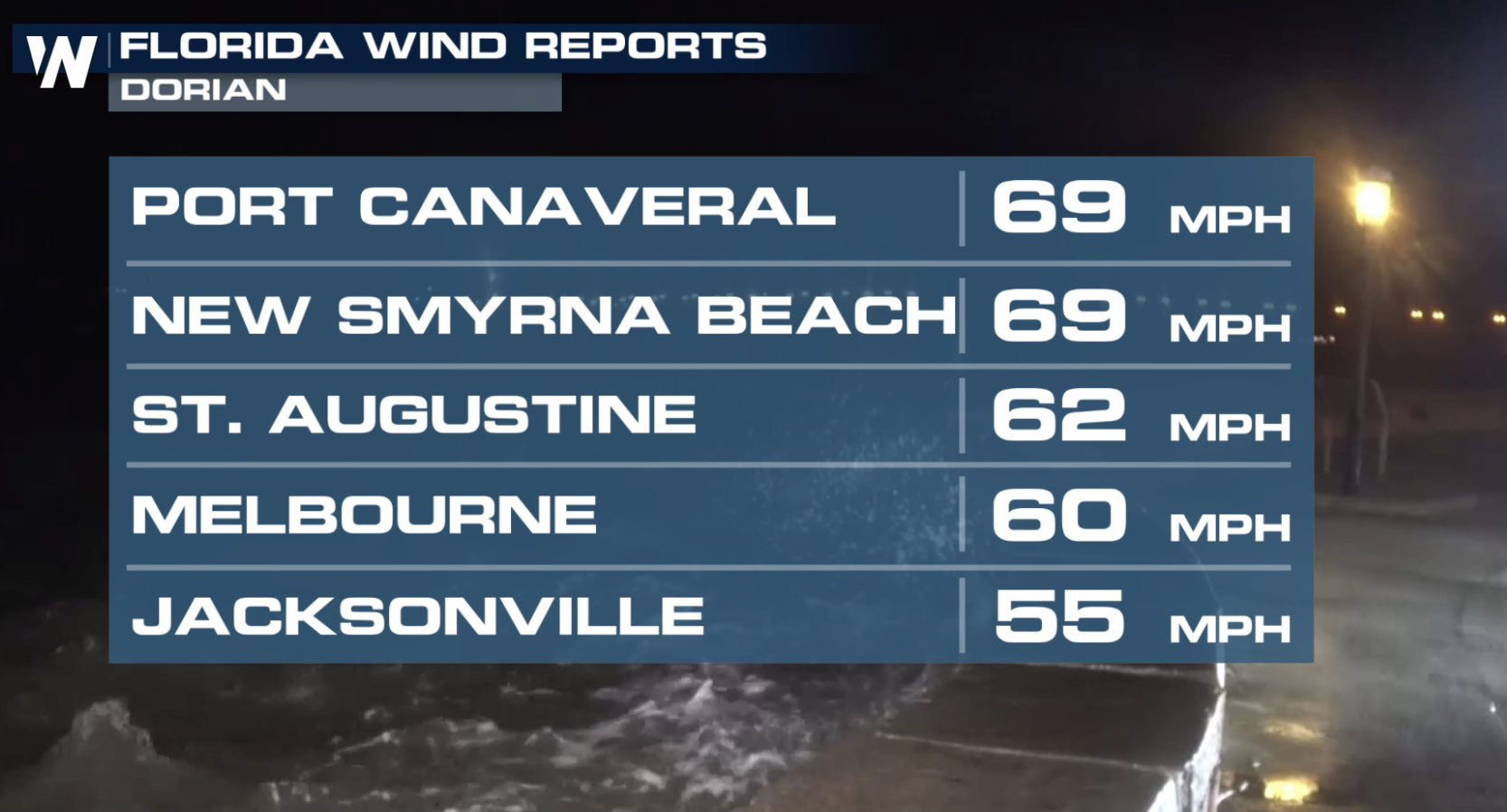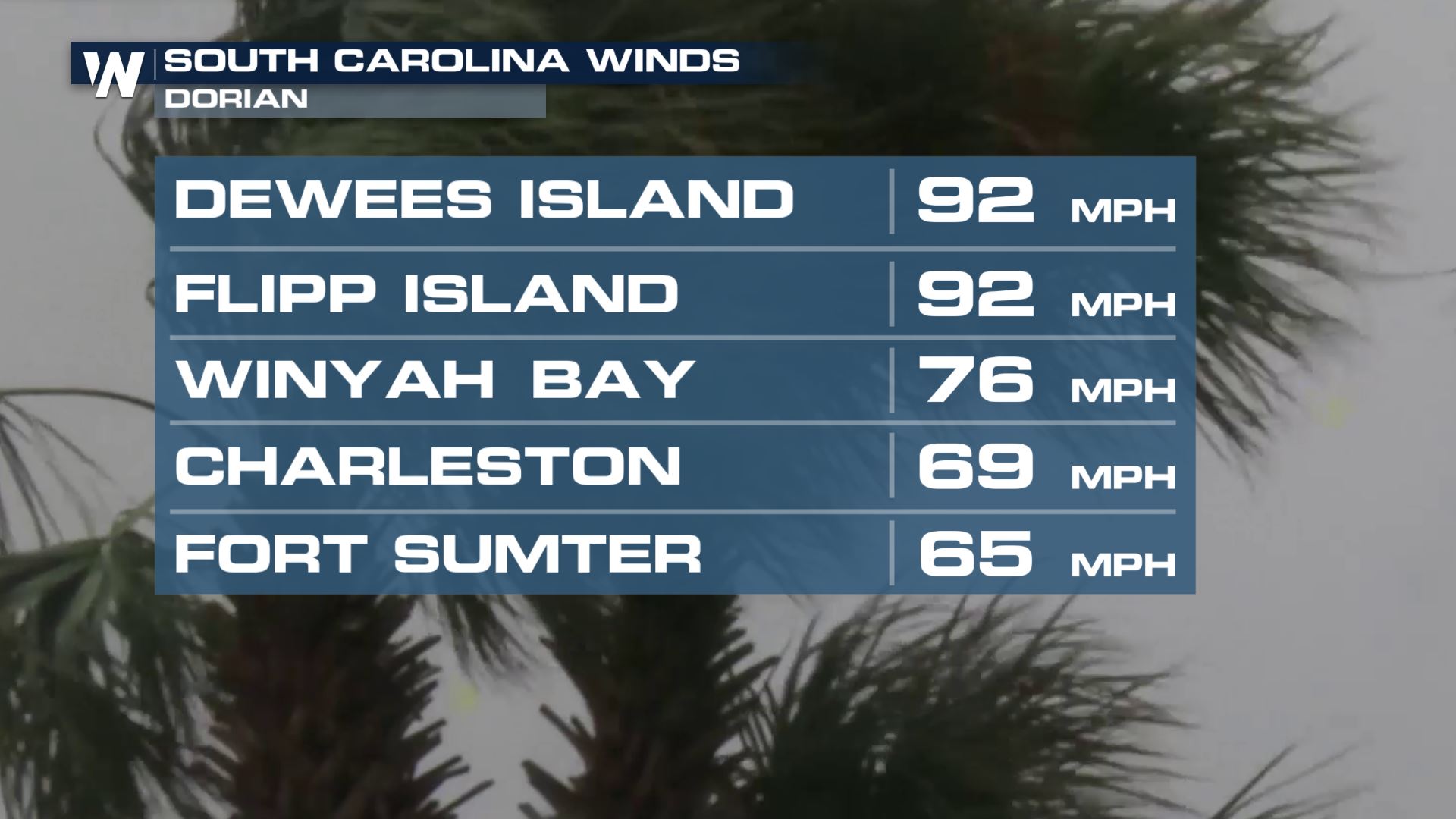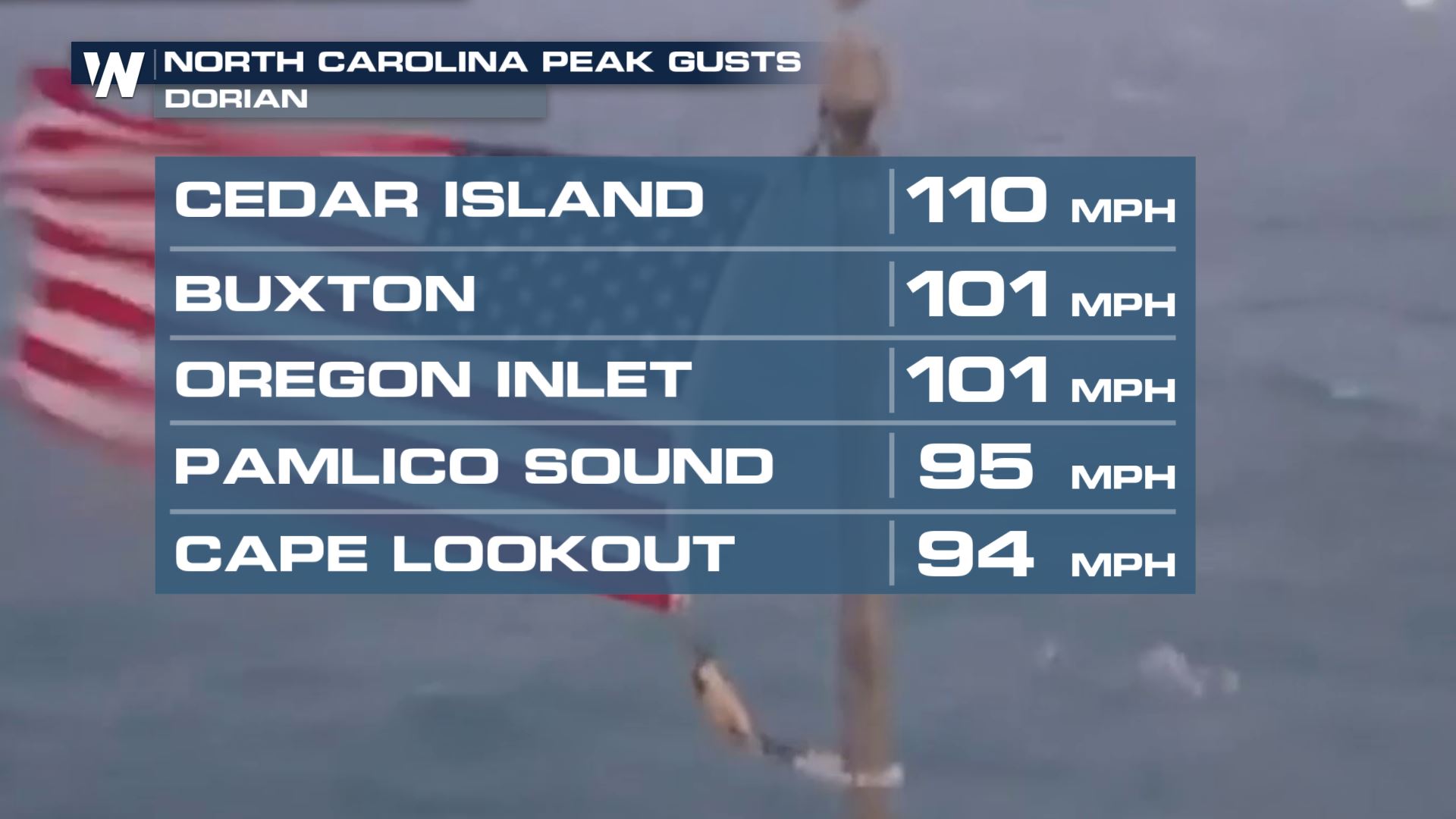 RAIN REPORTS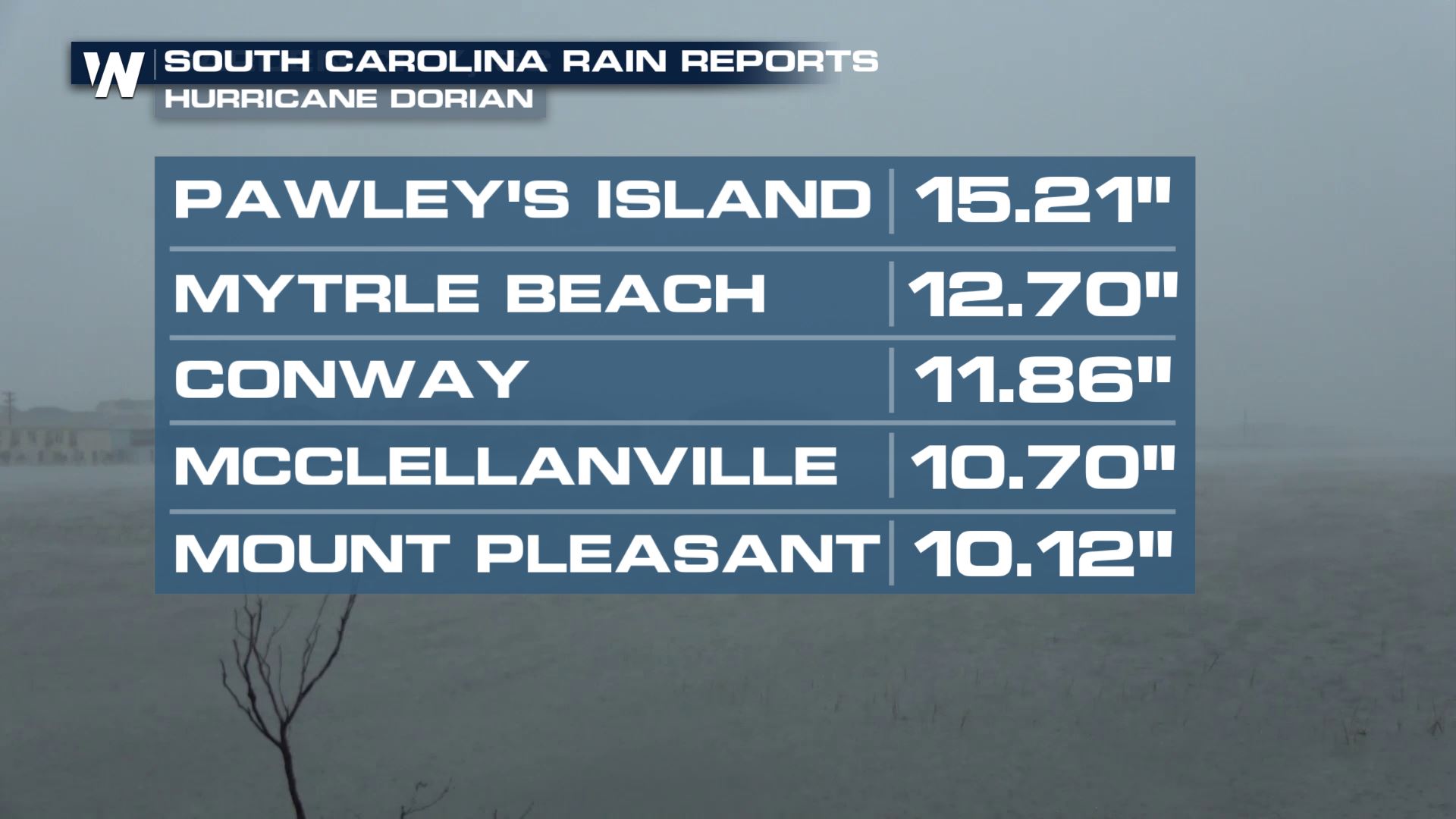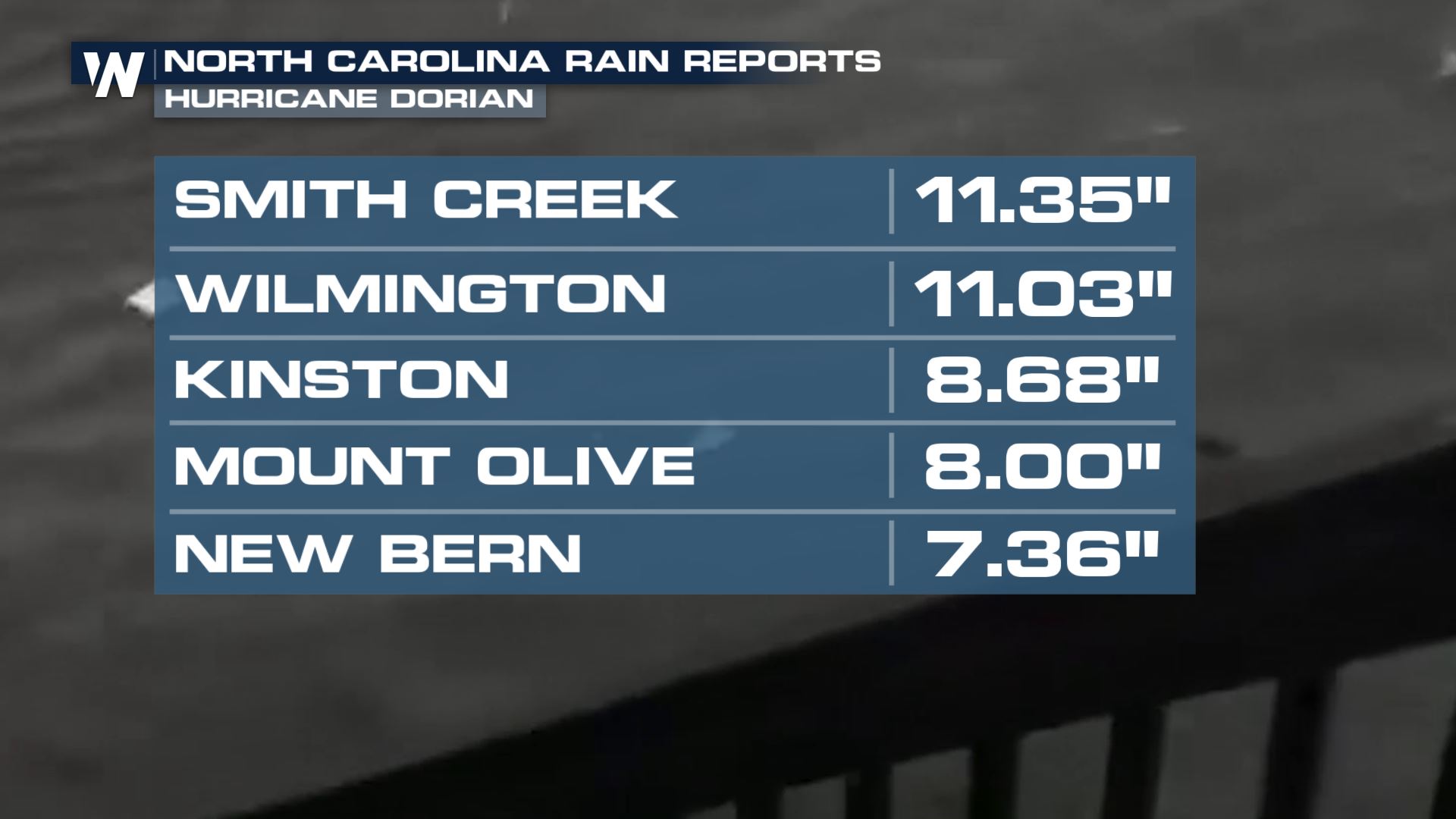 BAHAMAS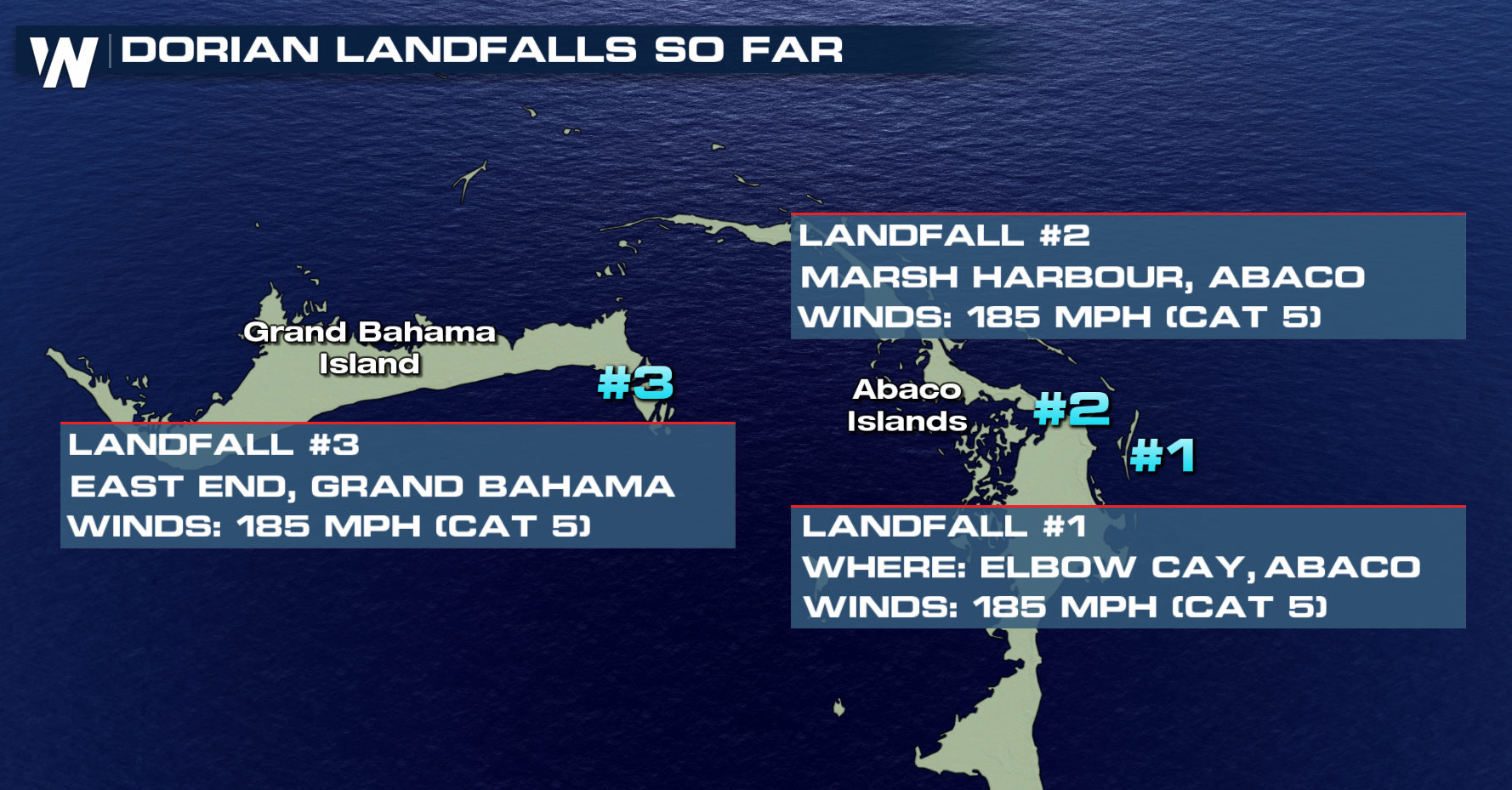 __________________________________________________________________________________________