Headline video courtesy Instagram user Lee Bocklund
The lake effect snow season is off to a quick and heavy start across the state of Michigan. Marquette led some of the snow totals between Wednesday-Thursday, November 6-7 coming in with 9.5".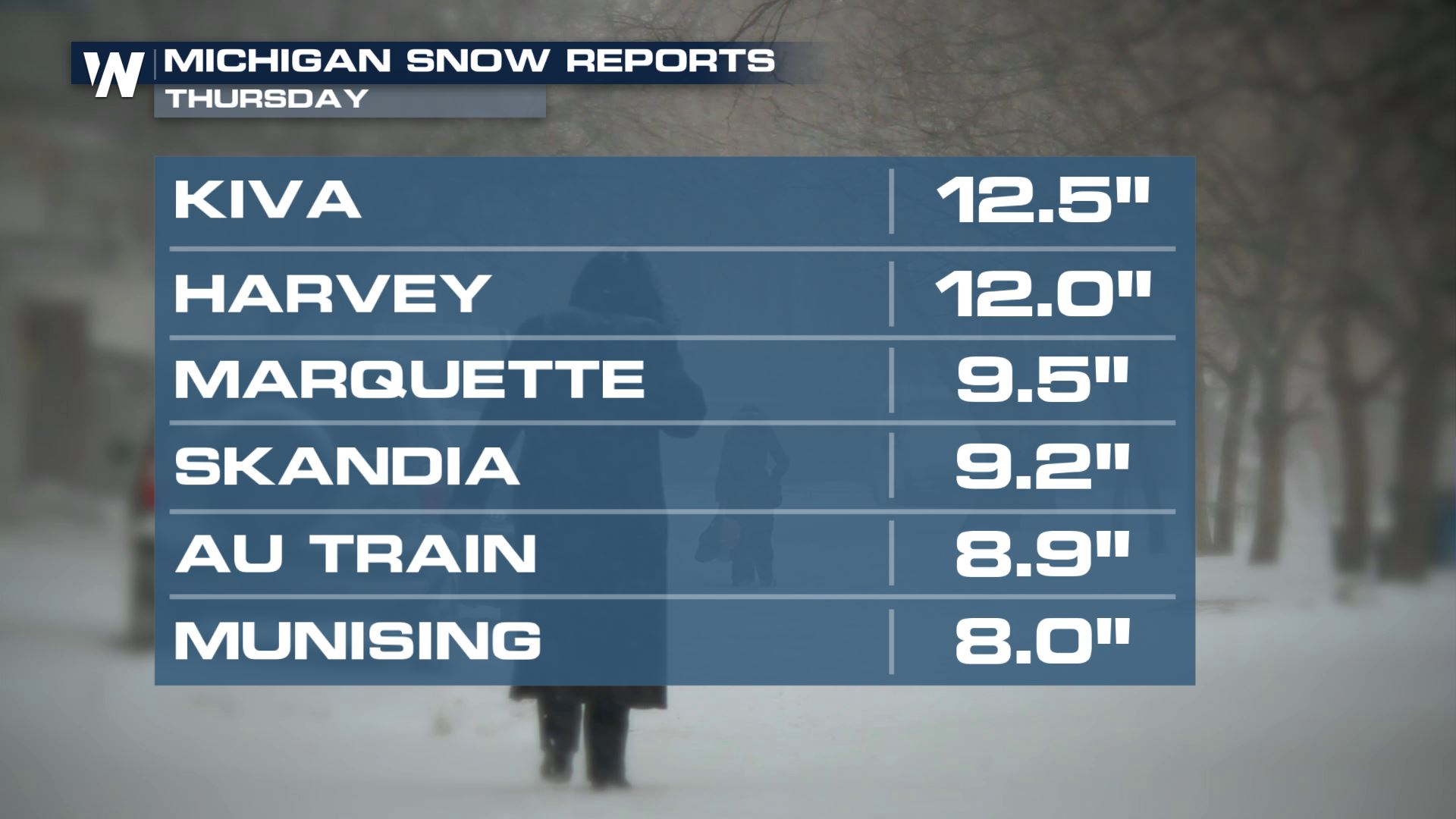 The scene in Marquette was looking much more winter-like this morning (Friday).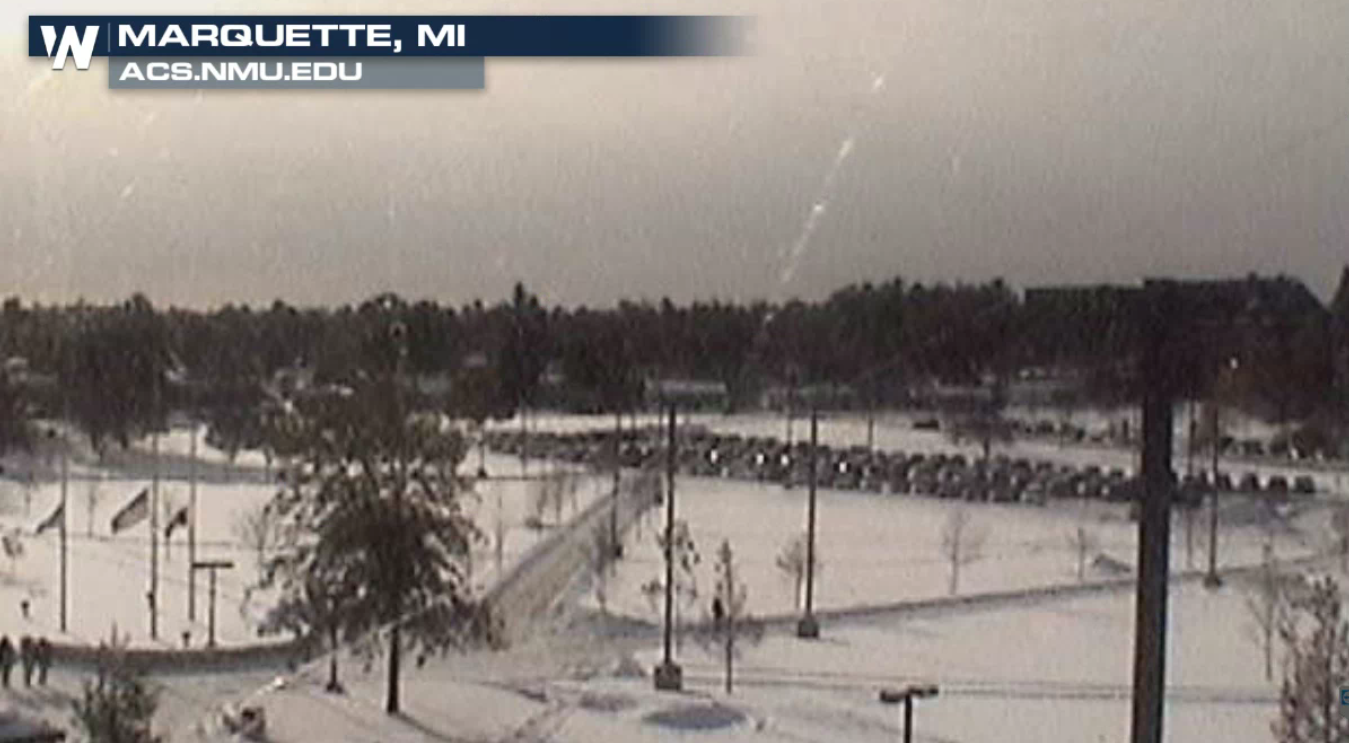 Winter weather alerts continue near Erie, PA into this afternoon (Friday). A narrow band of snow will produce up to 3" of snowfall by this evening.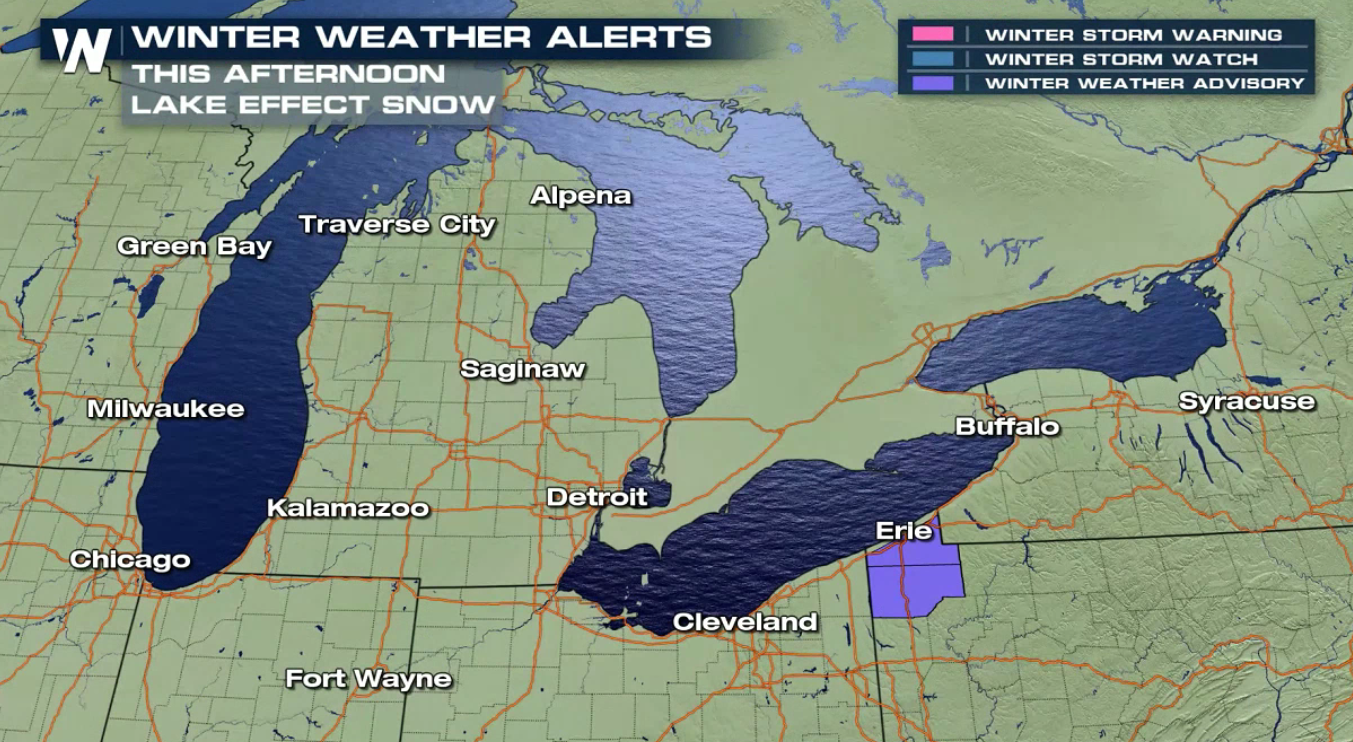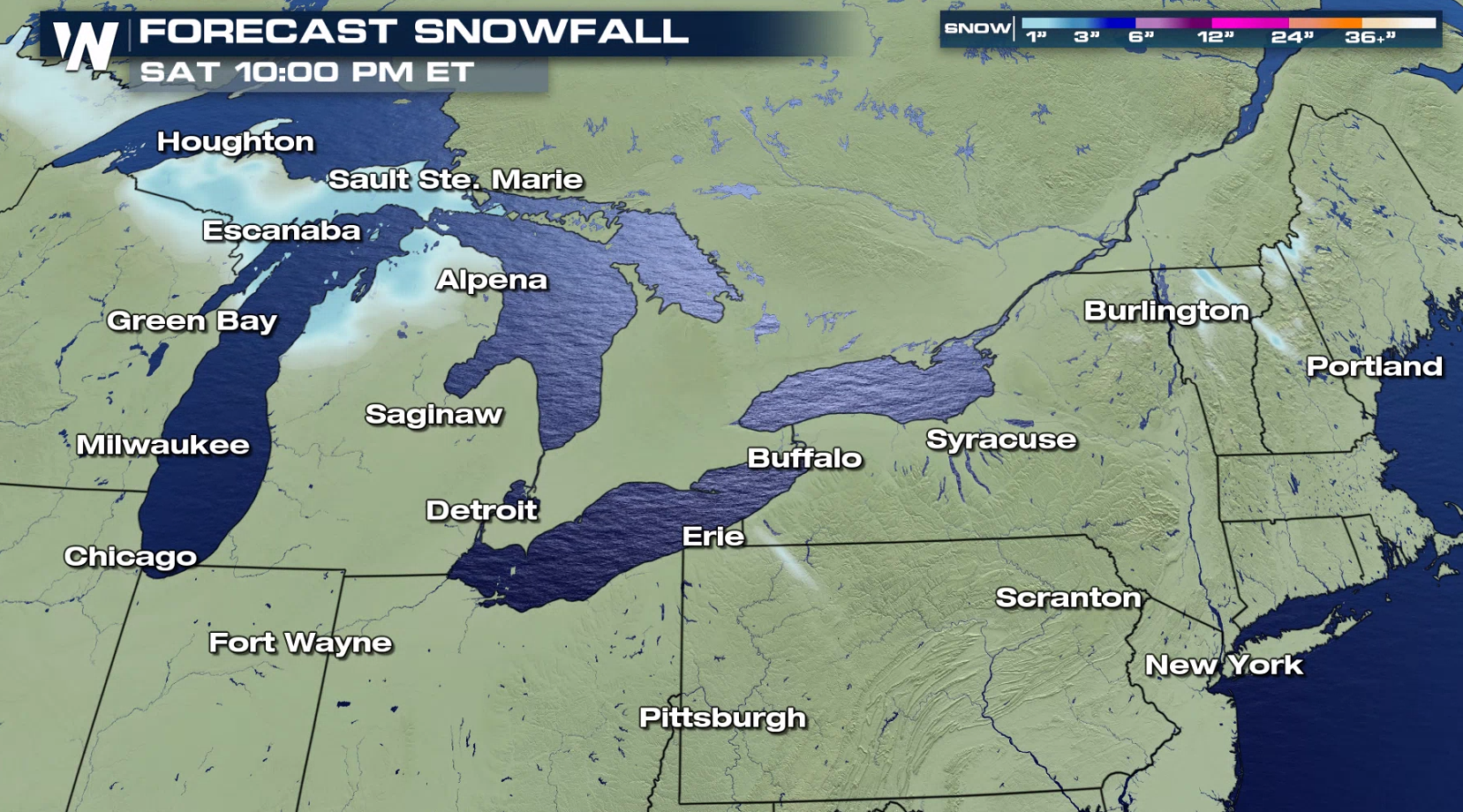 The snow was very heavy Thursday due to the effect off of the lake. The lakes we are mentioning are Lake Superior and Lake Michigan. Snow bands set up Thursday with the help of strong winds and cold air to produce locally heavy snow bands.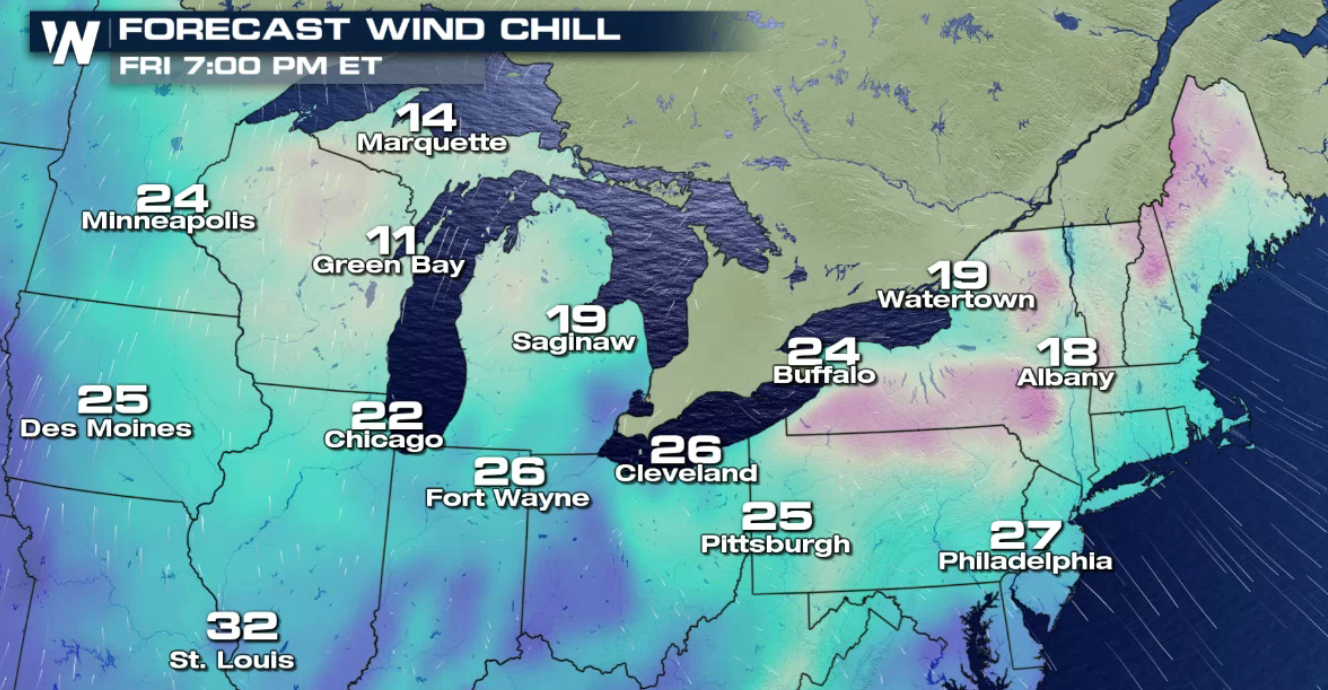 Those same winds will bring in colder air for all of the Great Lakes and Northeast regions into this weekend. Dress appropriately!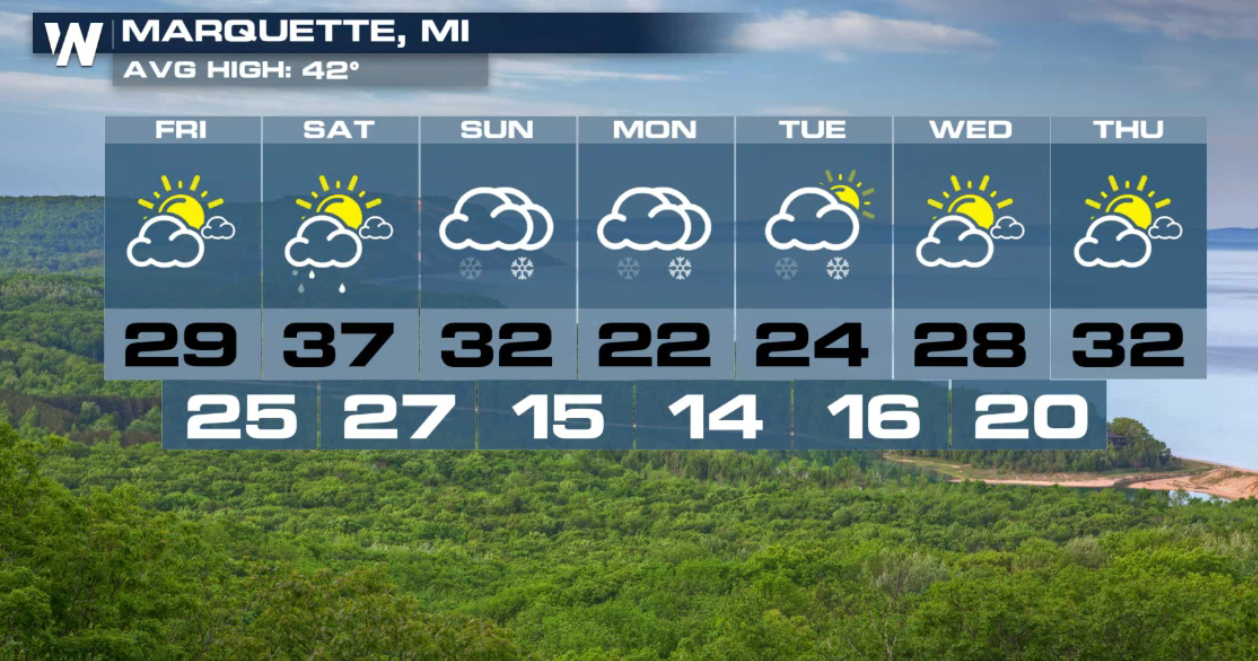 Lake effect snow showers will end by tonight but not for long. Another low pressure system will bring widespread snow showers Saturday and Sunday, then heavy lake effect bands will be likely on Monday and Tuesday for the Great Lakes region.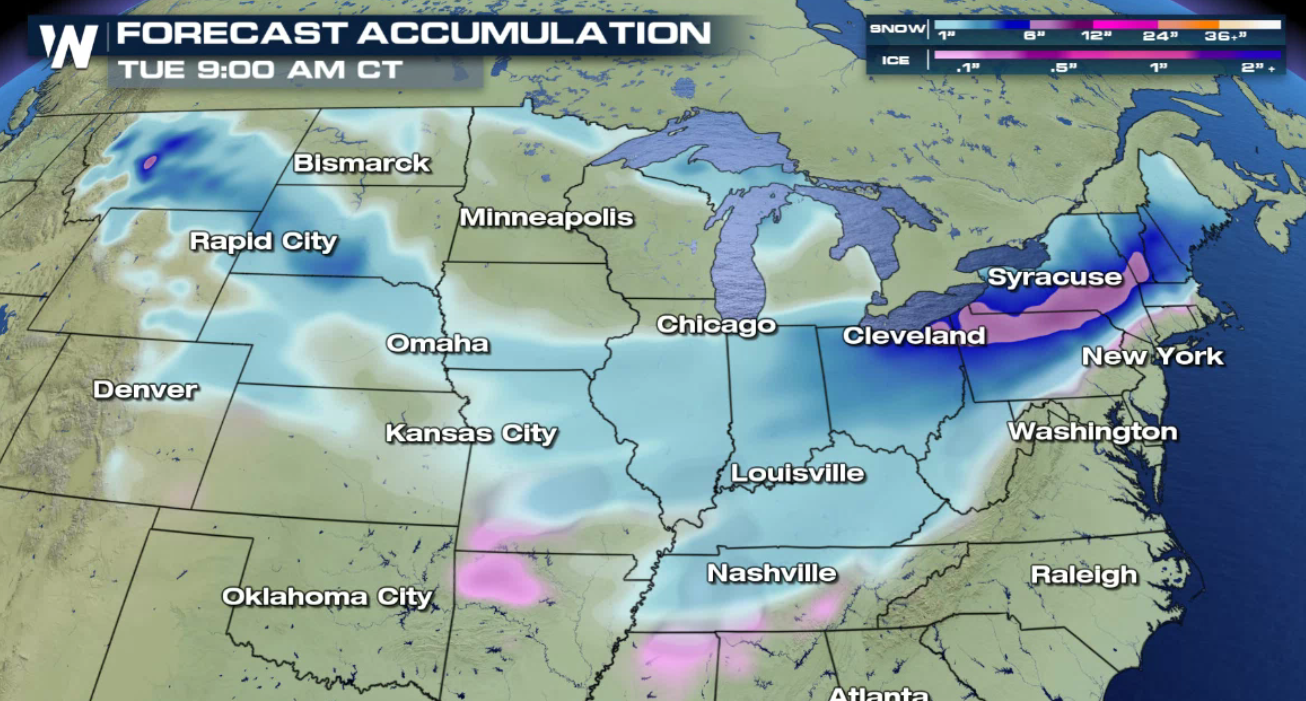 November is one of the months for the best conditions to create lake effect snow as the open waters are still relatively mild, plus there are more impulses of cold air from Canada. The result will be more frequent, heavy snow bands this month!