The Northeast continues to experience some of the coldest temperatures on record for the region. Temperatures will be well below zero throughout New York and New England into Saturday afternoon, leading to the risk of damage from the cold (frozen pipes, burst pipes) and danger to people and pets. Wind chills have dropped to -39 in Boston and below -60 in parts of Maine.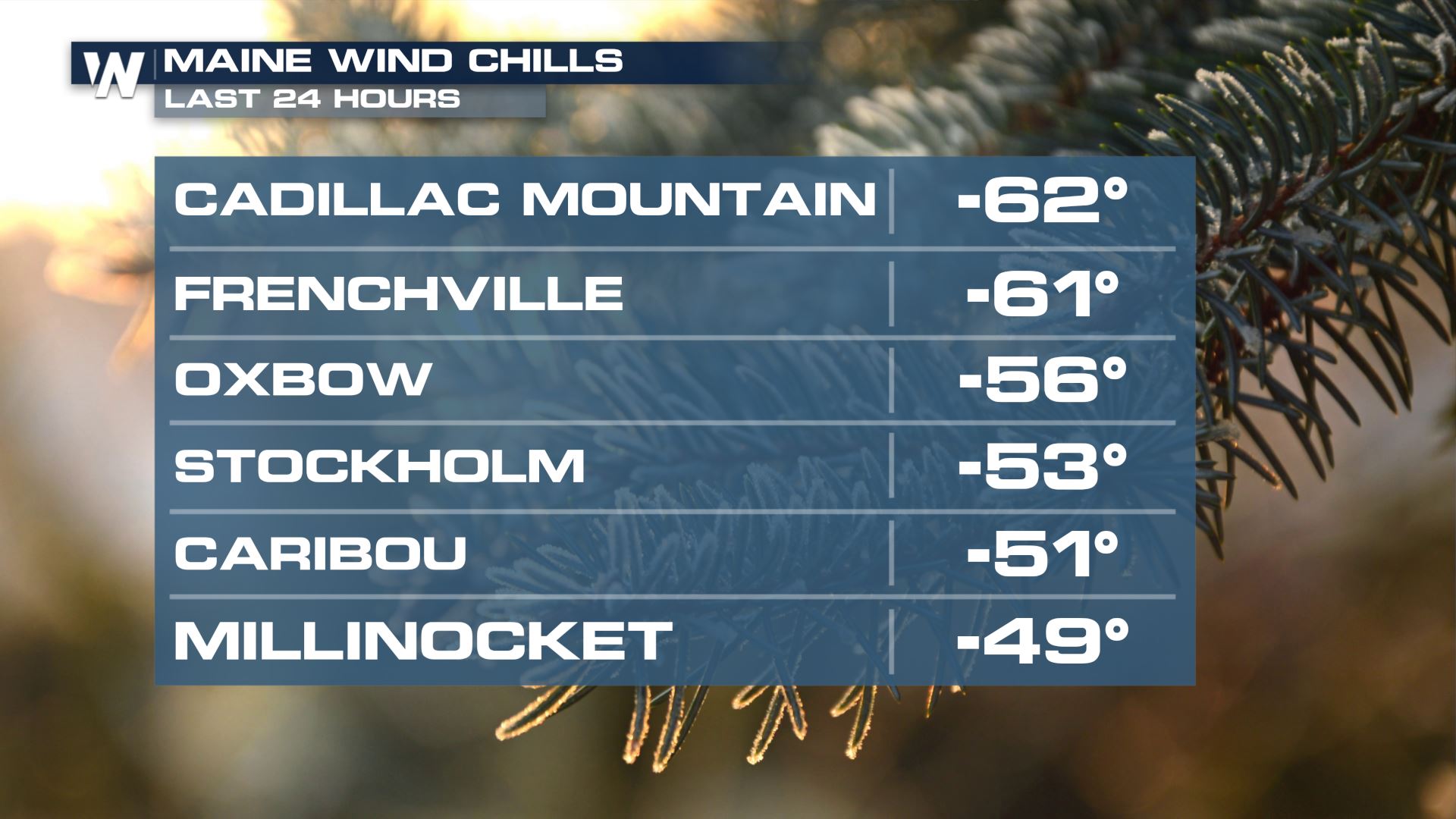 Check out some of the wind chills Friday through the Northeast (TOP OF PAGE), anywhere from the -30s to -60s. Mt. Washington, NH experienced a minimum wind chill of -108° Friday afternoon, unofficially the coldest on record in the country! Temperatures were in the -40s with winds 100+ mph at the time.
With wind chills around -30 to -50 Saturday morning, frostbite can set in as quickly as 5 or 10 minutes on any exposed skin. Cover up any exposed skin before you venture outside, especially if you have to work outside, and try and limit time outdoors if possible. Layers, layers, and more layers!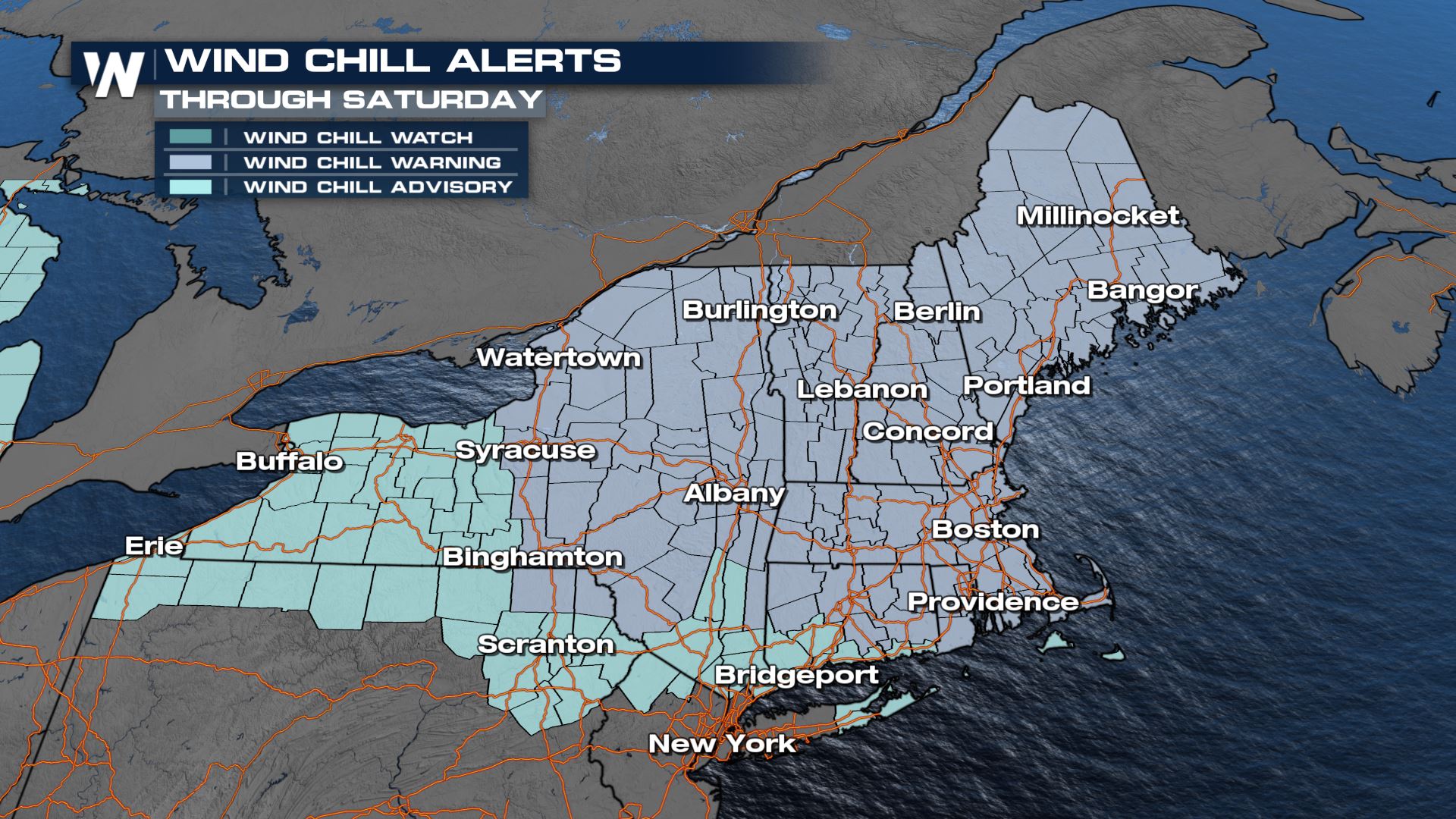 It's not just wind chills, air temperatures are well below zero as well, with records already broken and more likely to fall throughout the day.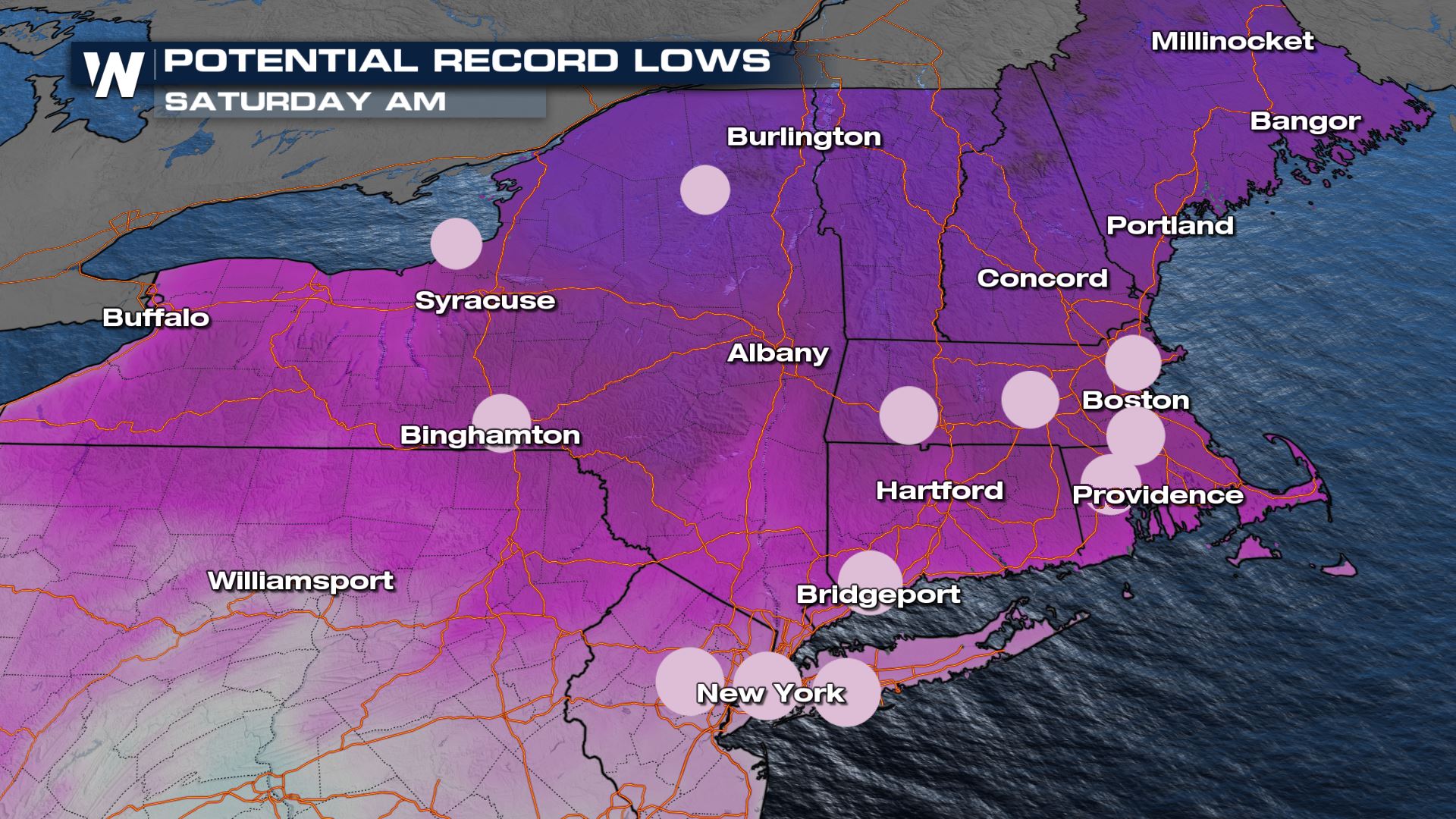 Boston's record low of -2° was set in 1886. Brr!! To the north closer to the Adirondacks of New York, temperatures of -25 degrees could rival records as well.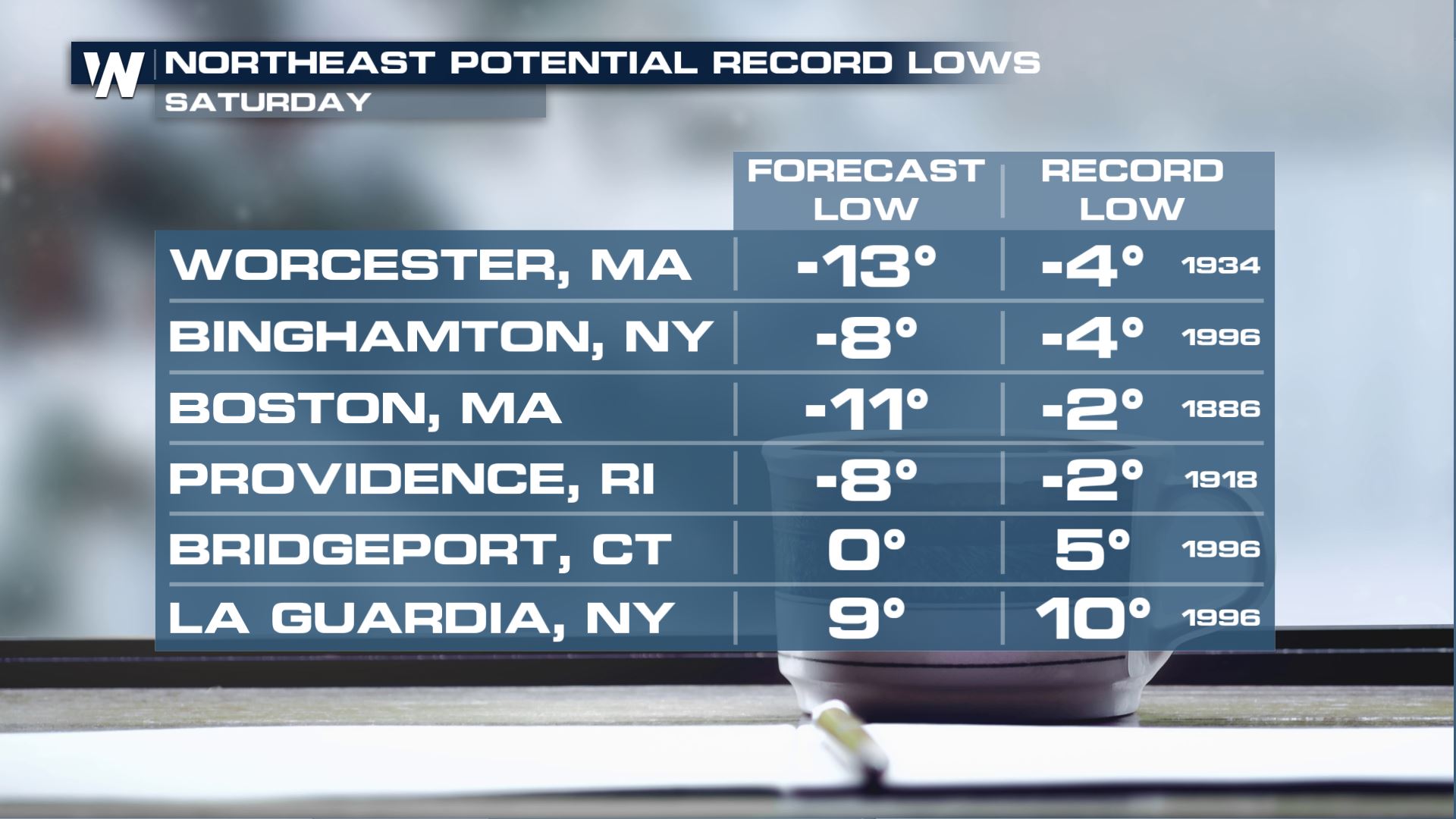 Highs on Saturday will be in the teens and single digits with gusty winds continuing to make those temperatures feel even colder.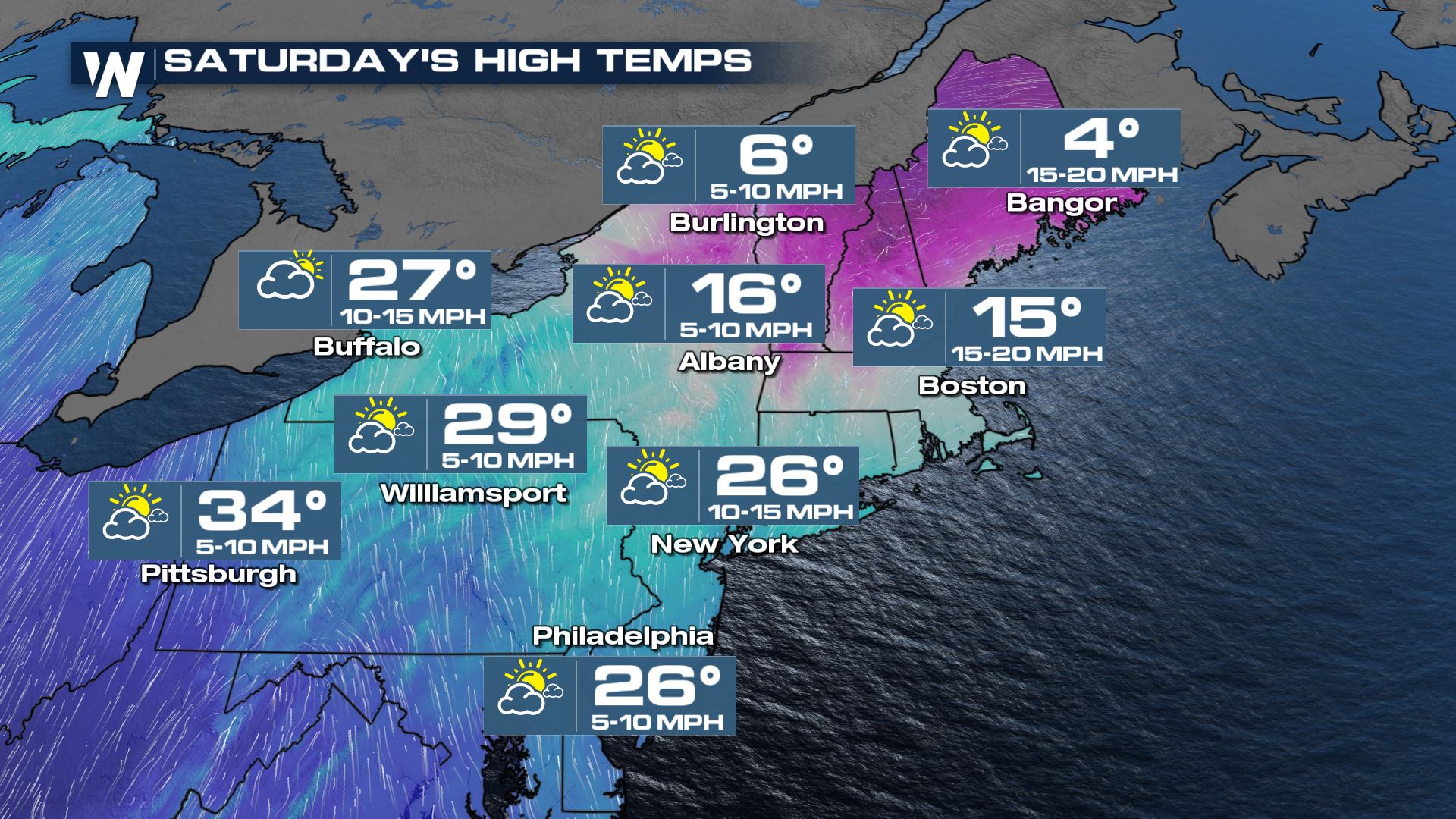 In addition to starting the day Saturday with record cold lows, record cold high temperatures are also possible Saturday afternoon from Bangor, Maine south through Westfield, Massachusetts.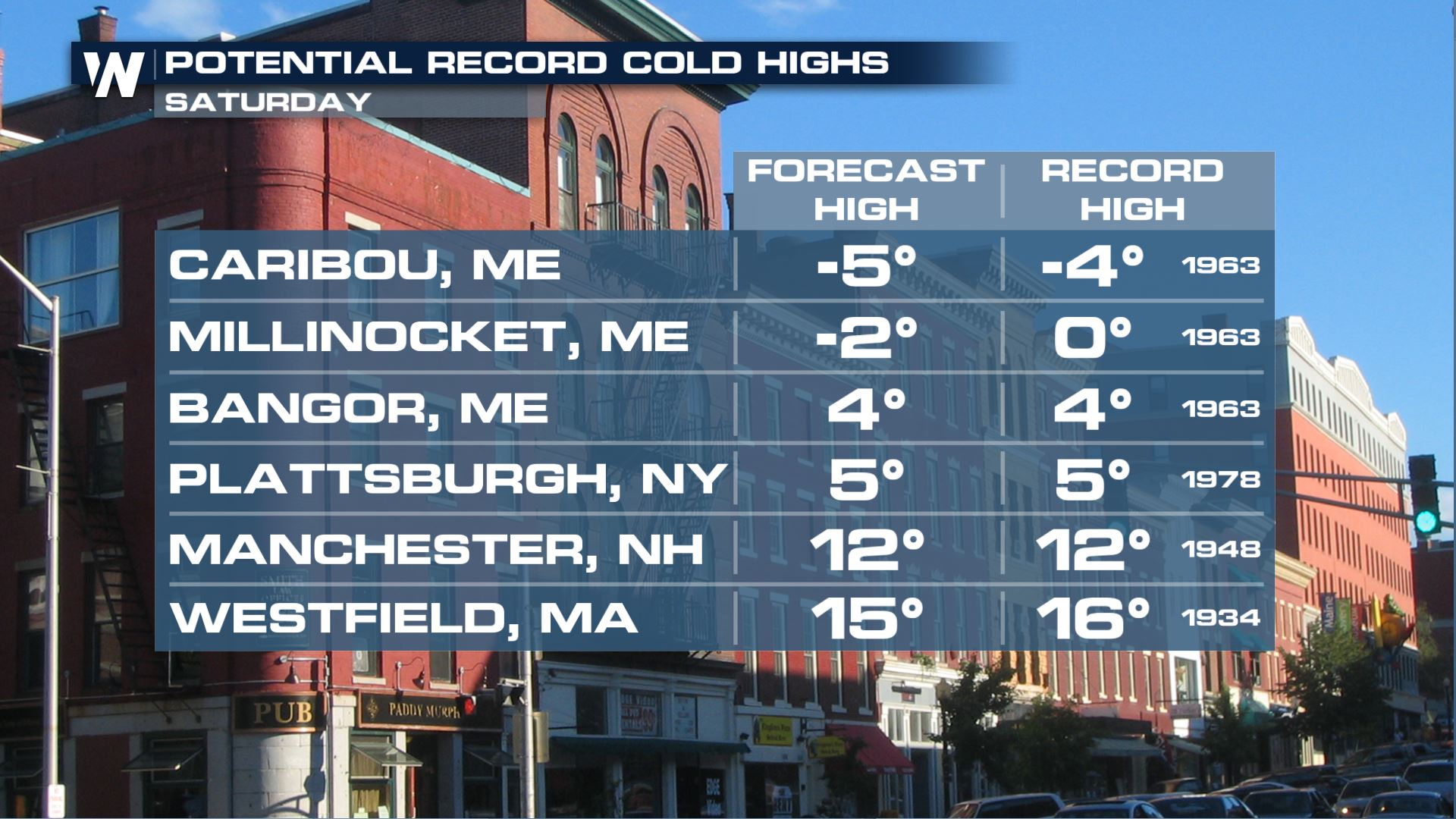 The worst of the cold is through Saturday. The cold air moderates signifcantly on Sunday, thanks to southerly flow bringing up warmer air.
Stay with WeatherNation for the latest on the cold in your Eastern Regional Forecast, always :10 past the hour.