(Above: The Palma Fire in St Lucie County now reported to be 100 percent contained and over 200 acres in size as of Thursday midday. Photo credit: @FSS_Okeechobee)
Brushfires continue to spark up across Florida due to very dry, gusty conditions. https://twitter.com/WeatherNation/status/976875338608279553 According to WeatherNation affiliate,
WPEC,
some of the fires were caused by lightning during Tuesday's thunderstorms.
WPEC
spoke with Melissa Yunas of the Florida Forest Service Wednesday. "The conditions are ripe for wildfires along the Treasure Coast and Palm Beach counties," Yunas said . "The role of the wind has been substantial." https://twitter.com/FFS_Okeechobee/status/976926499004735489 The National Weather Service has issued a red flag warning for some counties.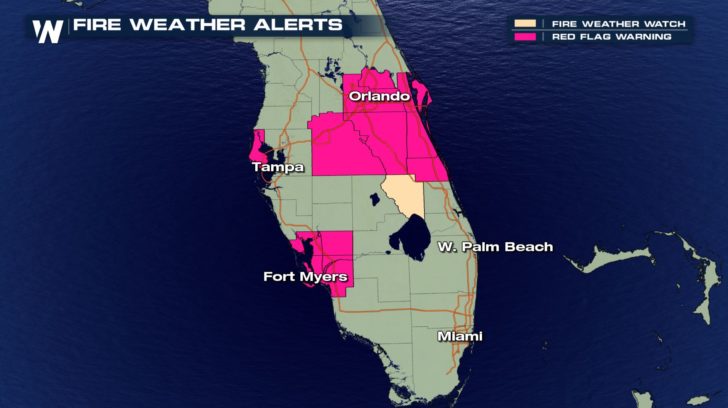 Florida residents and visitors should be VERY careful with any open flames to avoid sparking additional brush fires.