The powerful high pressure that brought so much heat to the Northwest is finally weakening! An area of low pressure will sneak over the ridge and bring back cooler weather - check out the highs for Rapid City, SD (above)! HUGE temperature drops are ahead for the region. Fall is arriving with quite the style across the northern Rockies! That cooler air will make it into the Dakotas and Minnesota today as the frontal boundary progresses across the country.
Severe Weather
In addition to the temperature swing, will be heavy rain and the potential for severe weather, especially in the Northern Great Lakes. The Storm Prediction Center (SPC) has highlighted northern Wisconsin and Michigan for the potential for damaging winds later Friday afternoon and evening.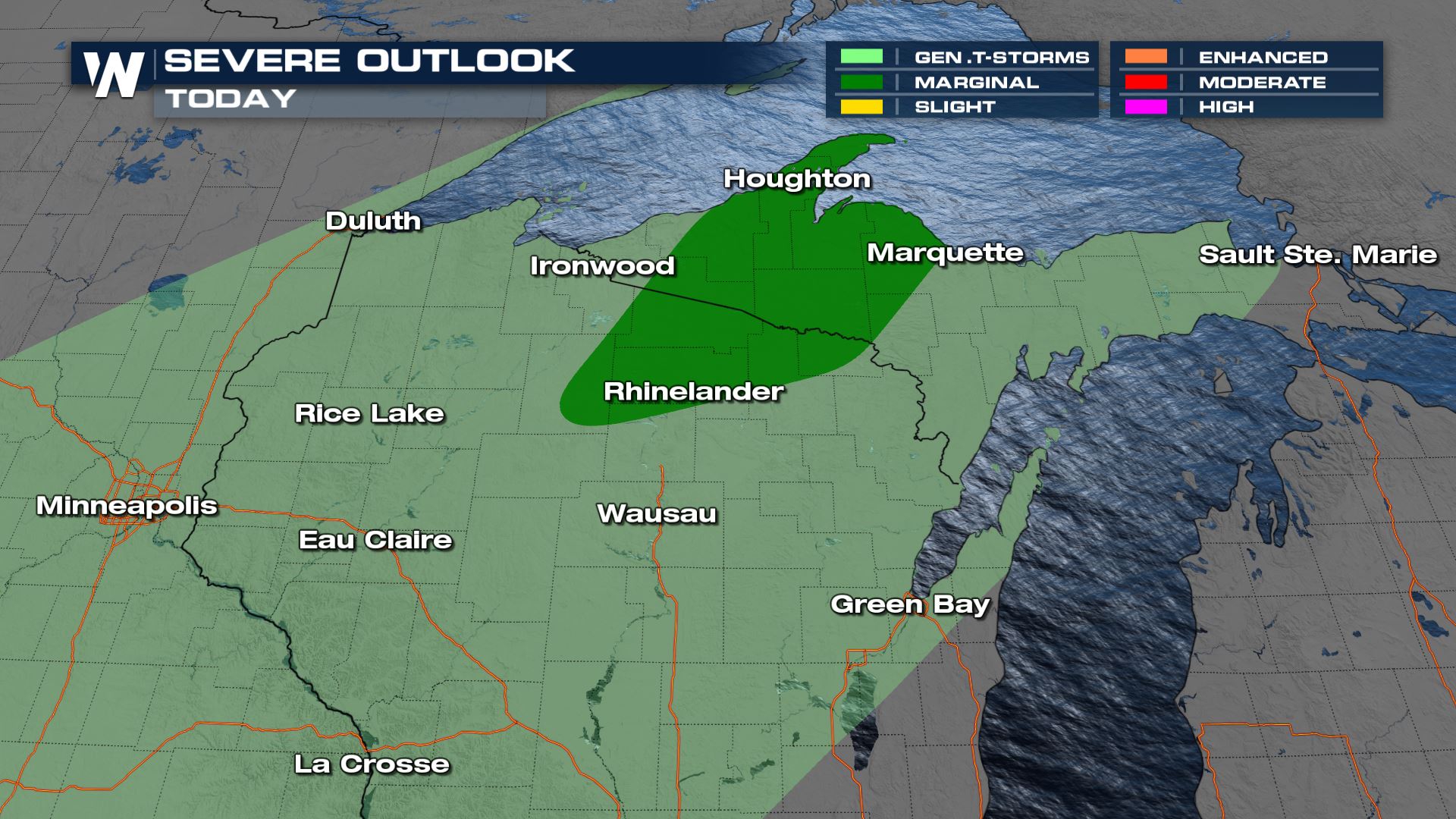 Heavy rain will be the focus for most, along the entire frontal boundary this afternoon and evening with locally heavy rain creating flood concerns. This rainfall is desperately needed for the High Plains where drought conditions are expanding deep into the September.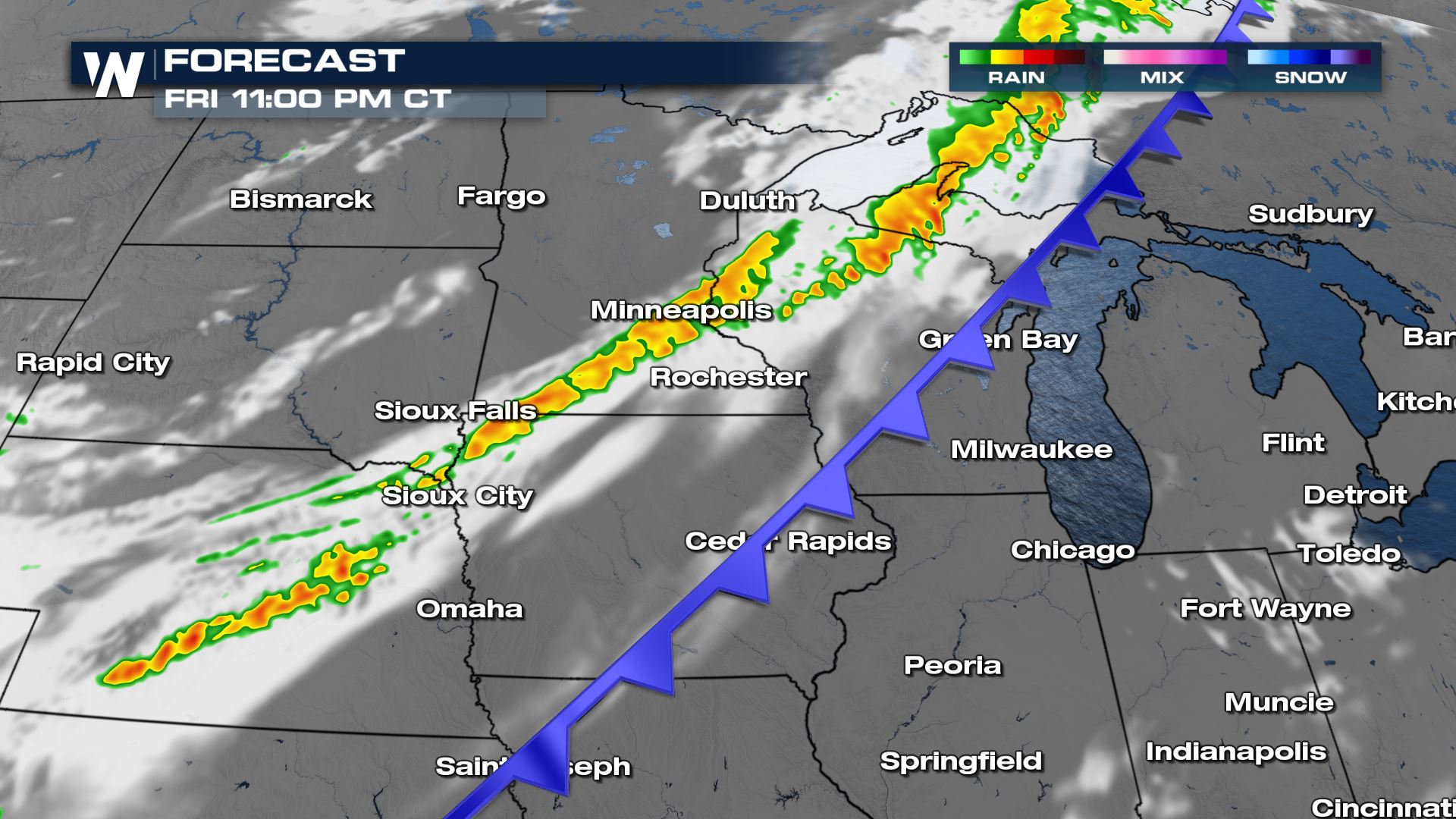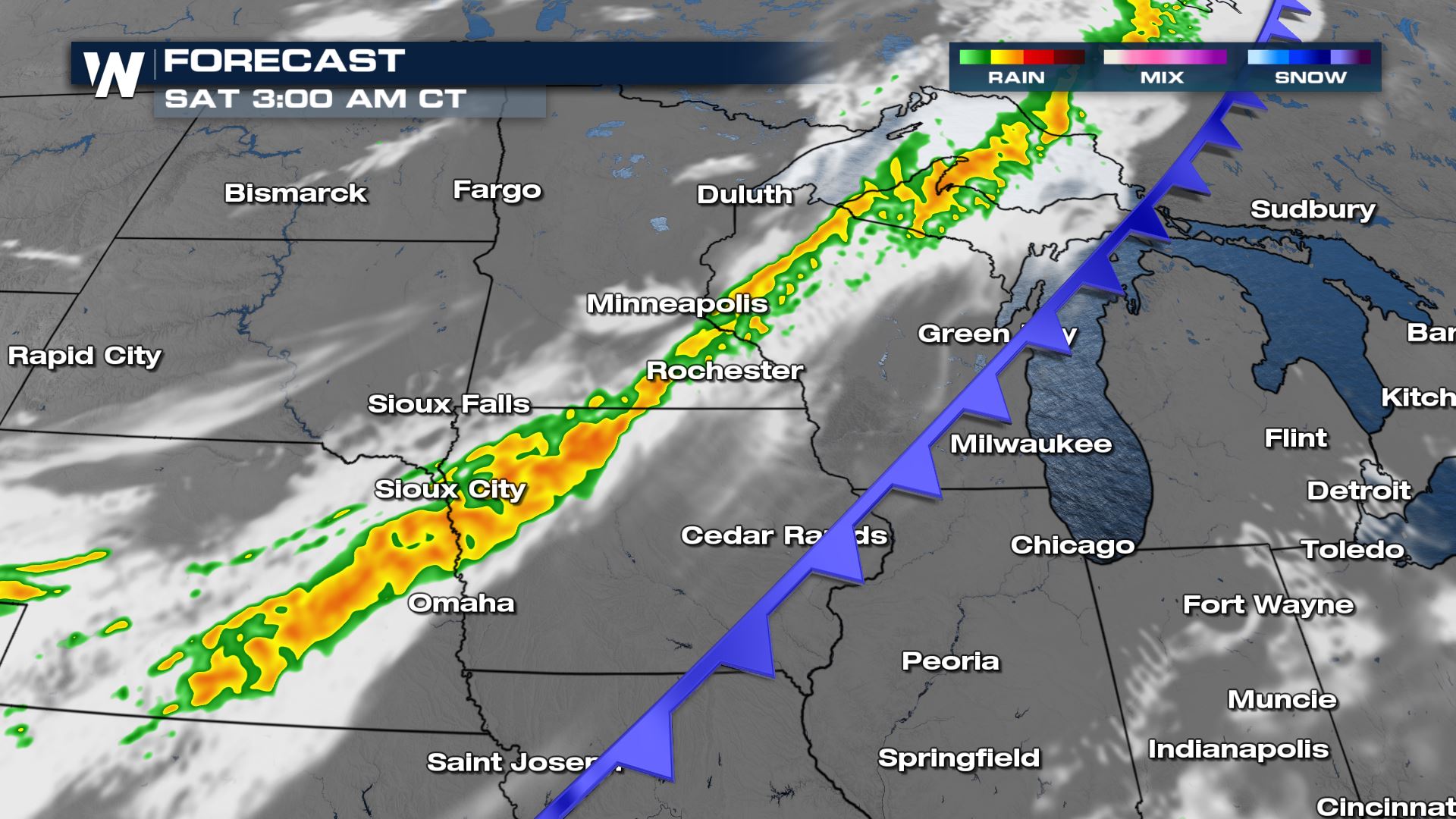 Some peeks of blue are even showing up in the higher peaks of Wyoming! A light dusting of snow can be seen in some of the showers on the cold side of the front overnight Friday in Saturday.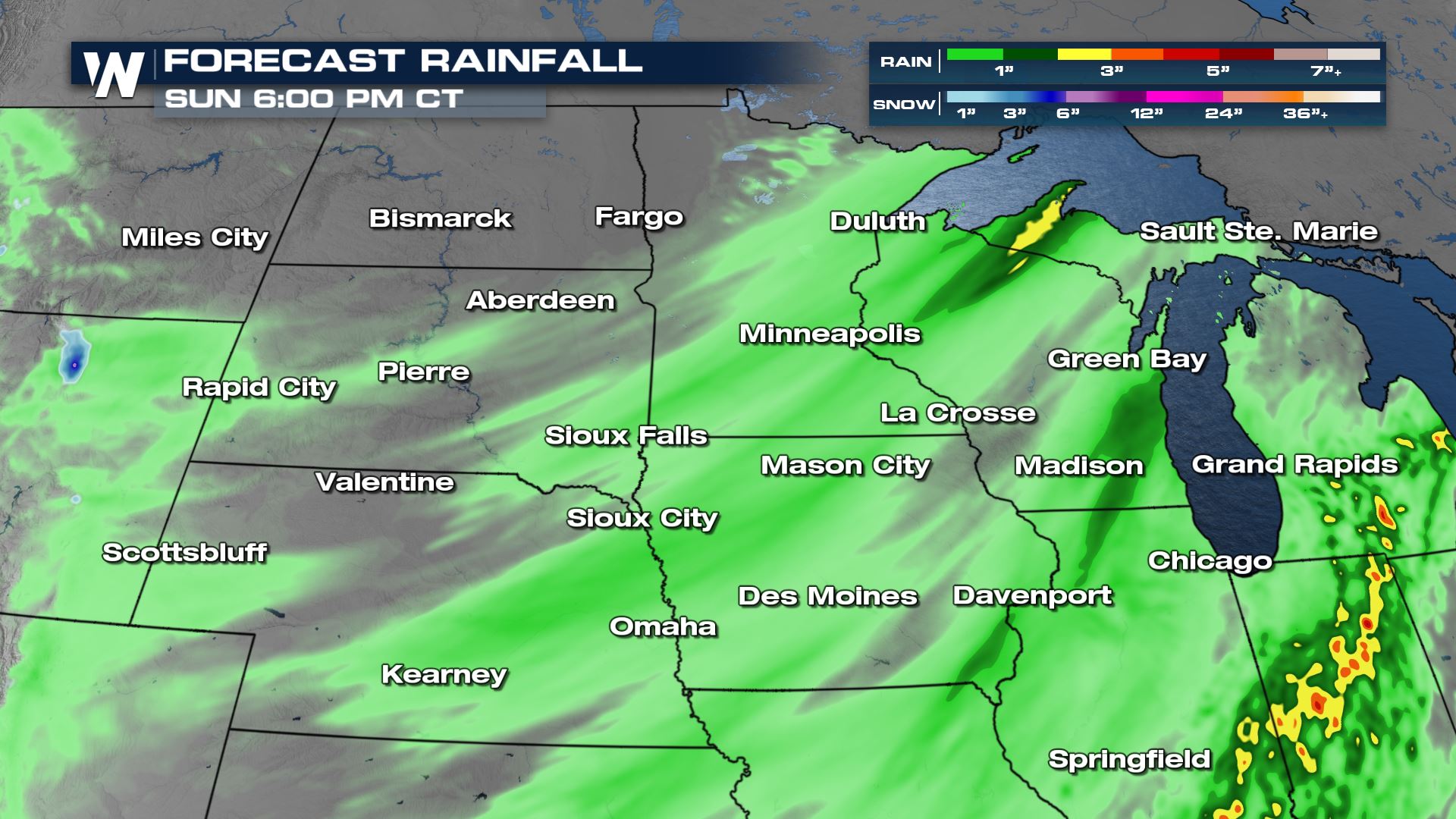 Temps
Most noticeable to everyone will be the temperatures and big cool off. Some of the coolest temperatures arrive today as the bottom drops out and the mercury dives 10-15 degrees BELOW average. Readings will start to climb in the High Plains and intermountain West later this weekend.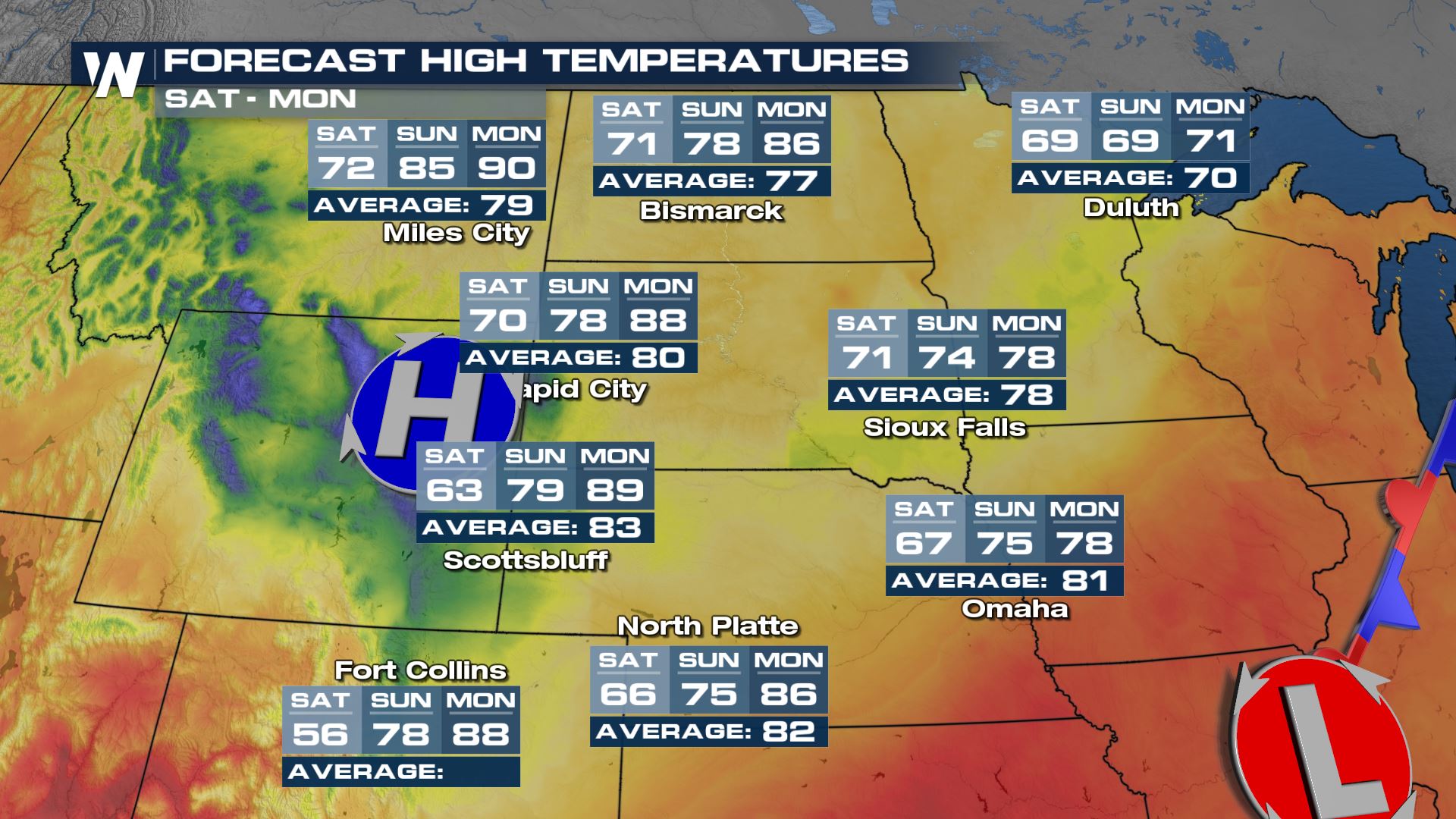 Temps go so low overnight in Wyoming, Montana and North Dakota that a FREEZE alerts have been issued for the valleys and higher peaks! Jackson, WY could get as cold as 32°!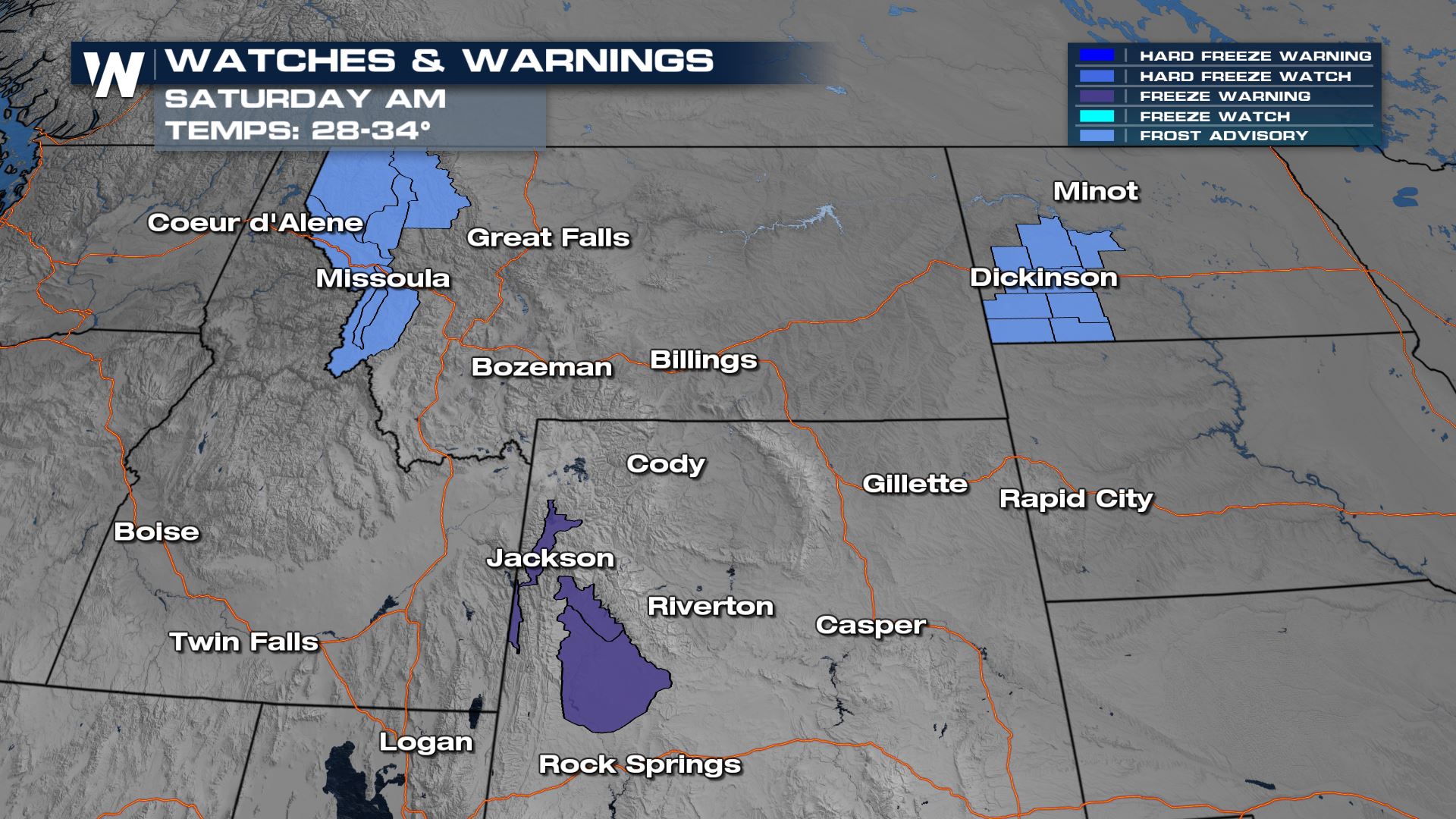 For more on the temperature swing and the heavy rain concerns, join WeatherNation for your top weather headlines.