A large portion of the Mississippi River Valley is under a risk of severe weather today (Wednesday).  A high risk has been added by the
Storm Prediction Center
, the highest threat level on a scale of 1 to 5.
Tornado Watches
Tune in to WeatherNation for the latest tornado watches. We have already confirmed numerous tornadoes across the deep south today and through tonight this severe threat will remain.  Several large, intense tornadoes will be likely in those areas with widespread damaging wind gusts up to 80 mph likely and large hail up to 1.5" in diameter possible.
Severe Outlook
An extensive area has the potential to see severe thunderstorms through tonight. The risk area extends from central Missouri southward to the Gulf of Mexico from Mississippi to the Florida Panhandle. Moderate and high risks (levels 4 and 5 on a scale of 1 to 5) include most of the Tennessee and Lower Mississippi River valleys.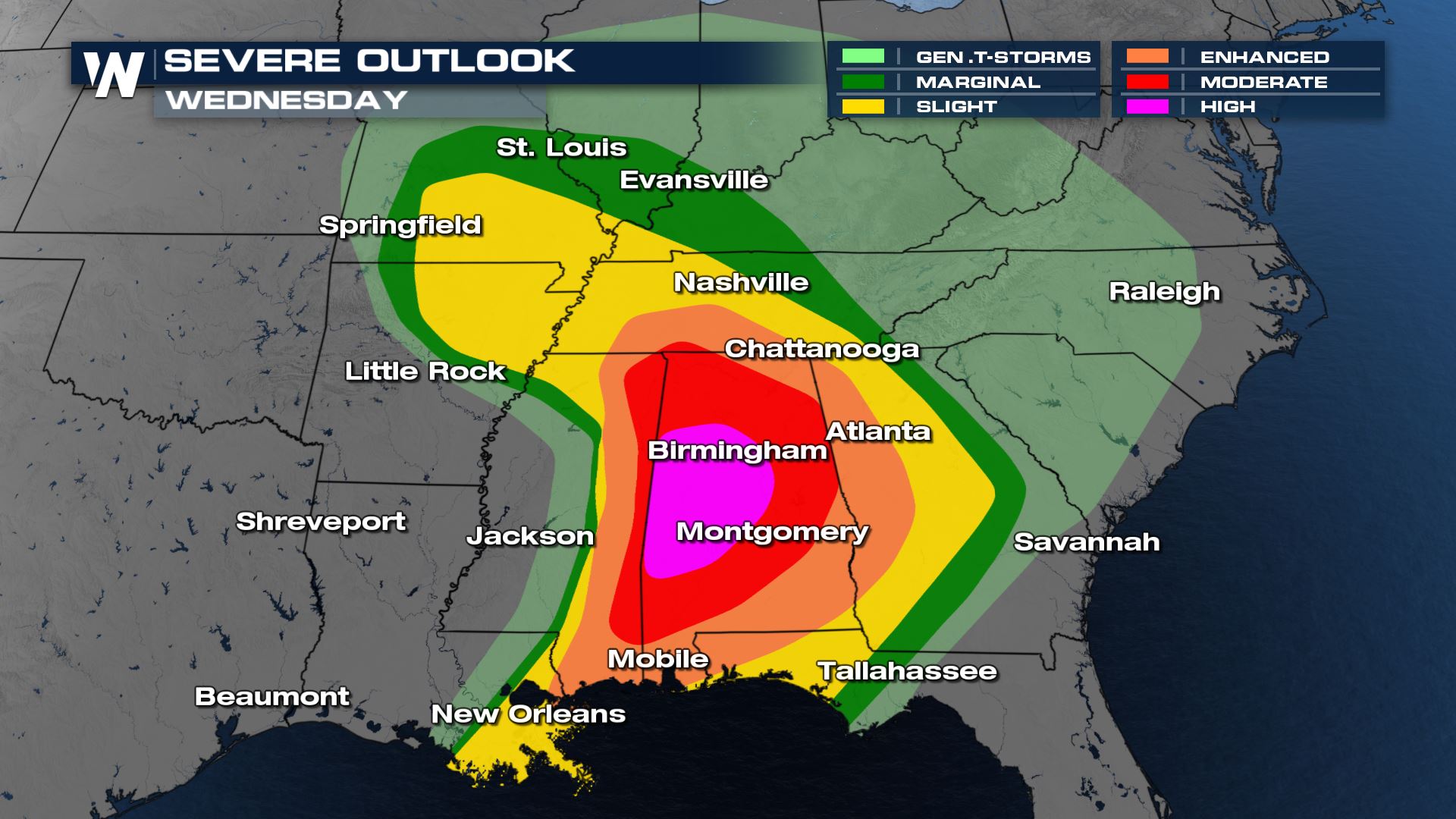 Tornado Potential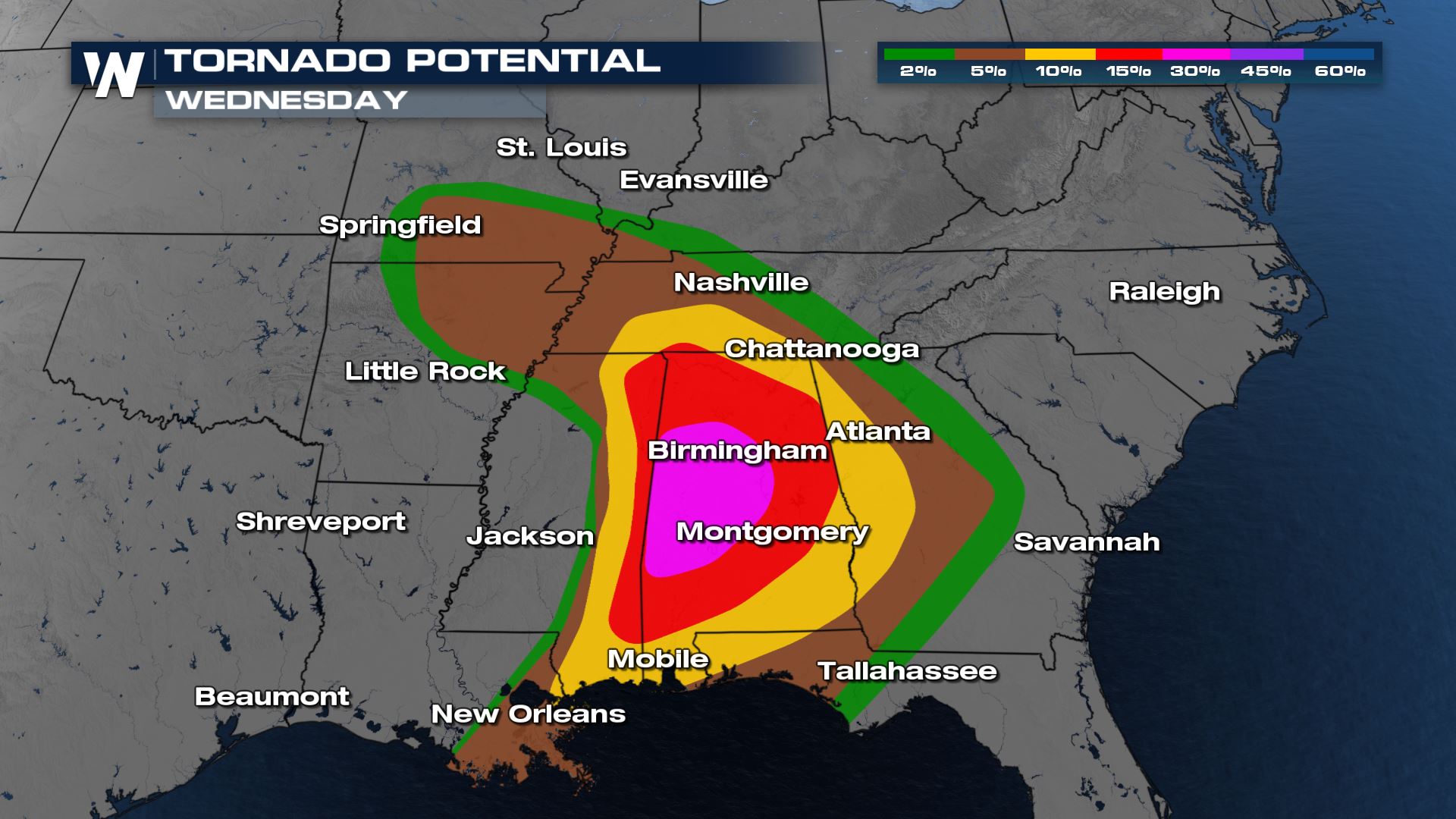 In the high risk area, long lived supercells are possible with the potential for significant tornadoes. Impressive wind shear (wind direction changing with height) is forecast to be present, sustaining severe thunderstorms and aiding in tornado development.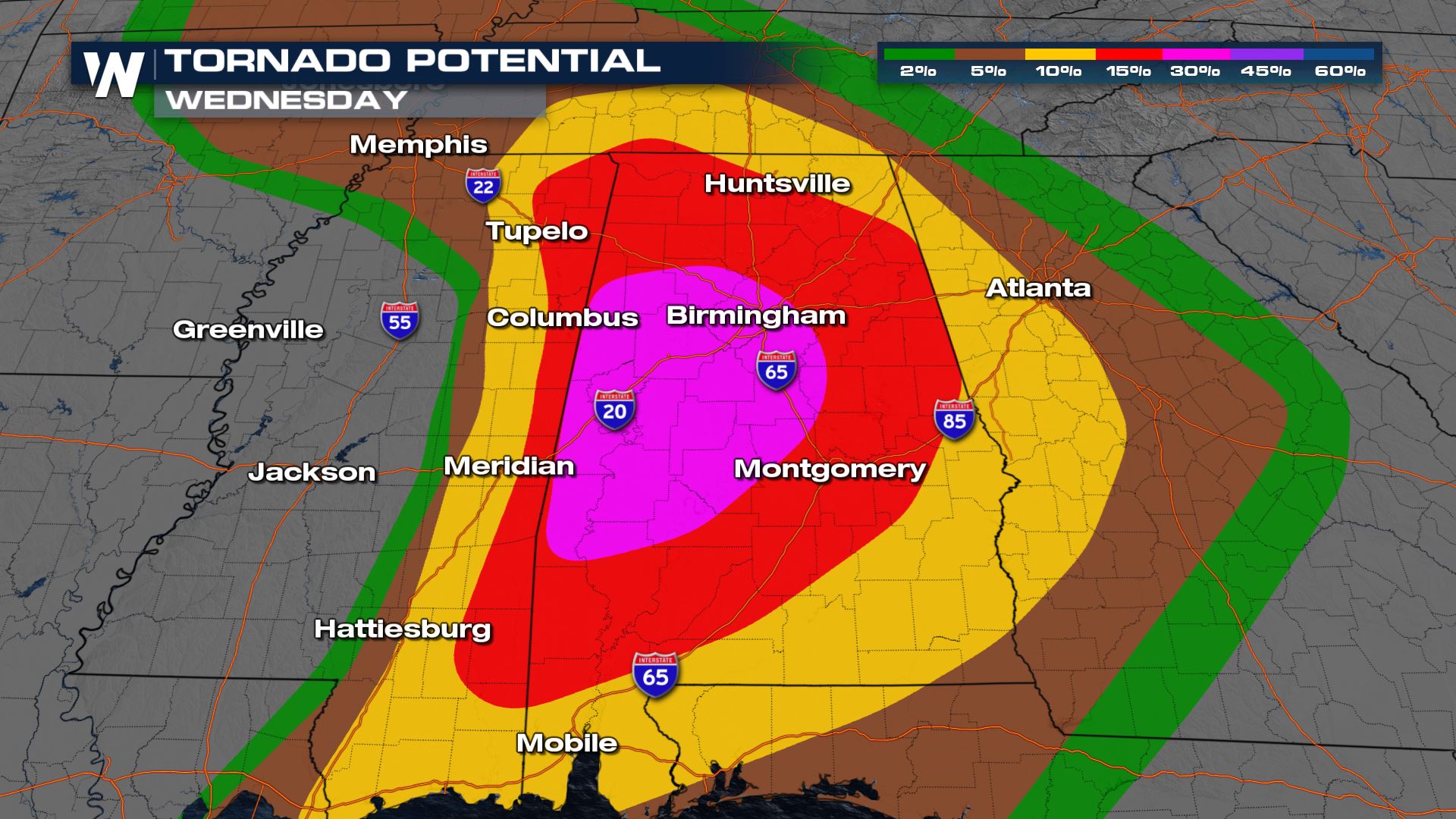 The Storm Prediction Center states
"a significant tornado outbreak, with long-track, intense tornadoes is expected to begin this afternoon across parts of Louisiana and Arkansas, and then spread eastward and peak this evening into tonight across Mississippi and Alabama." Make sure you have multiple ways to get weather warnings tonight since more than one round of severe thunderstorms is expected. Everyone in your family should also know where to go in case a tornado warning is issued. With the atmospheric ingredients in place today, any storm that forms will quickly be able to strengthen and acquire rotation. The Significant Tornado Potential is issued when the atmosphere can support long track, intense tornadoes of EF-2 strength (110+ mph) or higher.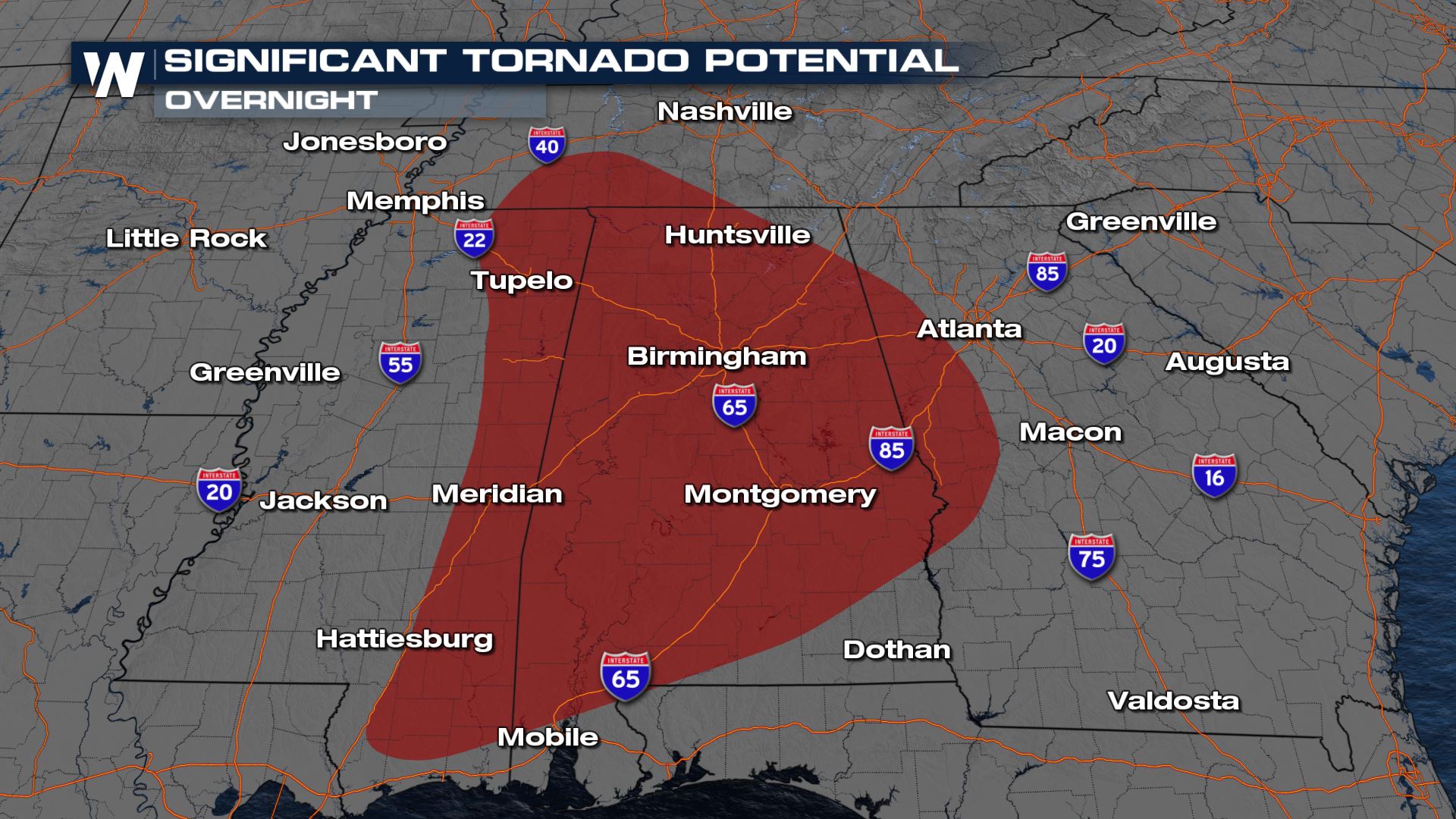 Wind and Hail Threat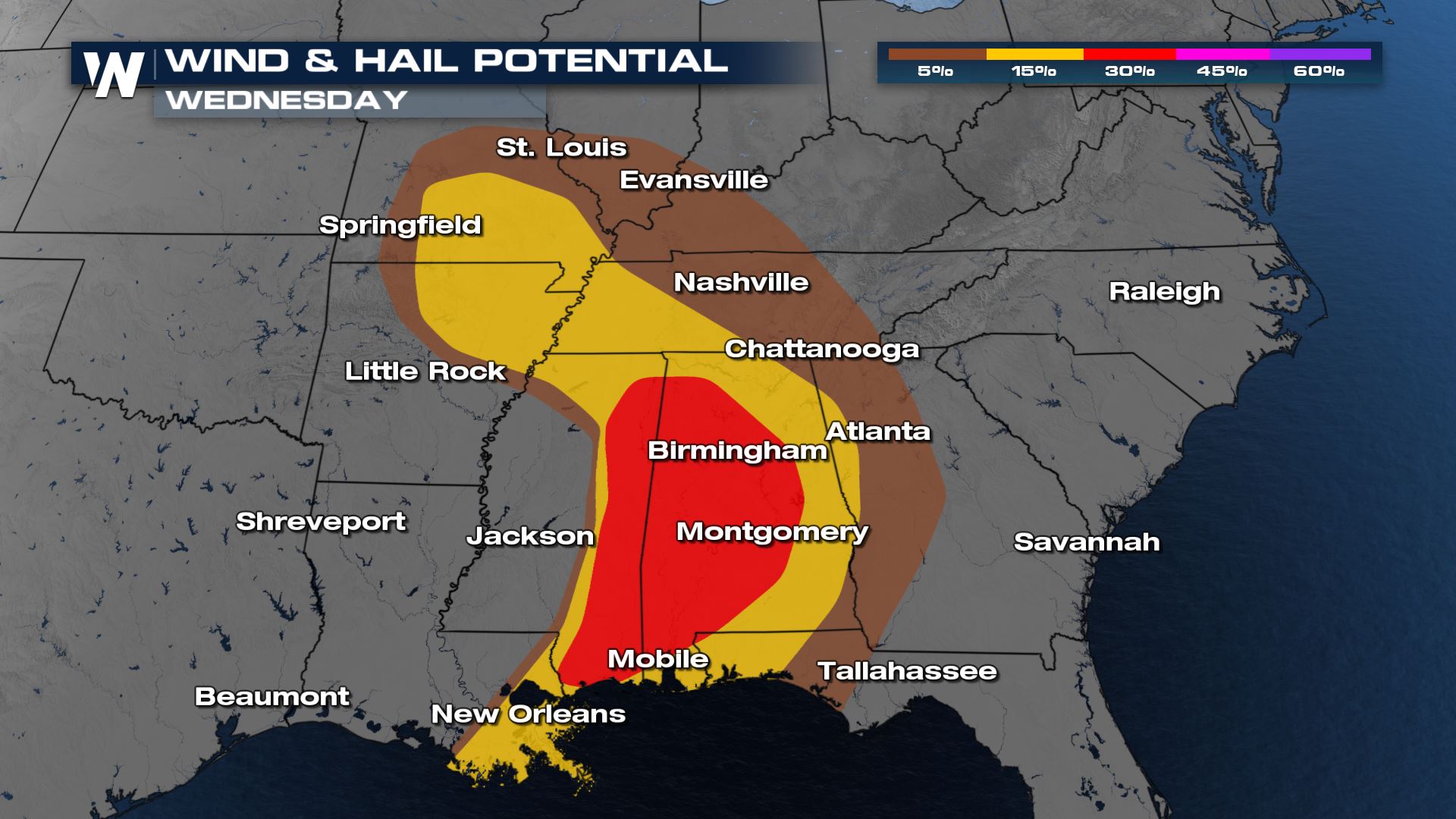 There is also a significant threat for damaging winds and large hail. As supercells form tornadoes through tonight (Wednesday), hail sizes greater than 2" in diameter are likely. A squall line will form along the cold front this evening, increasing the potential for damaging wind gusts.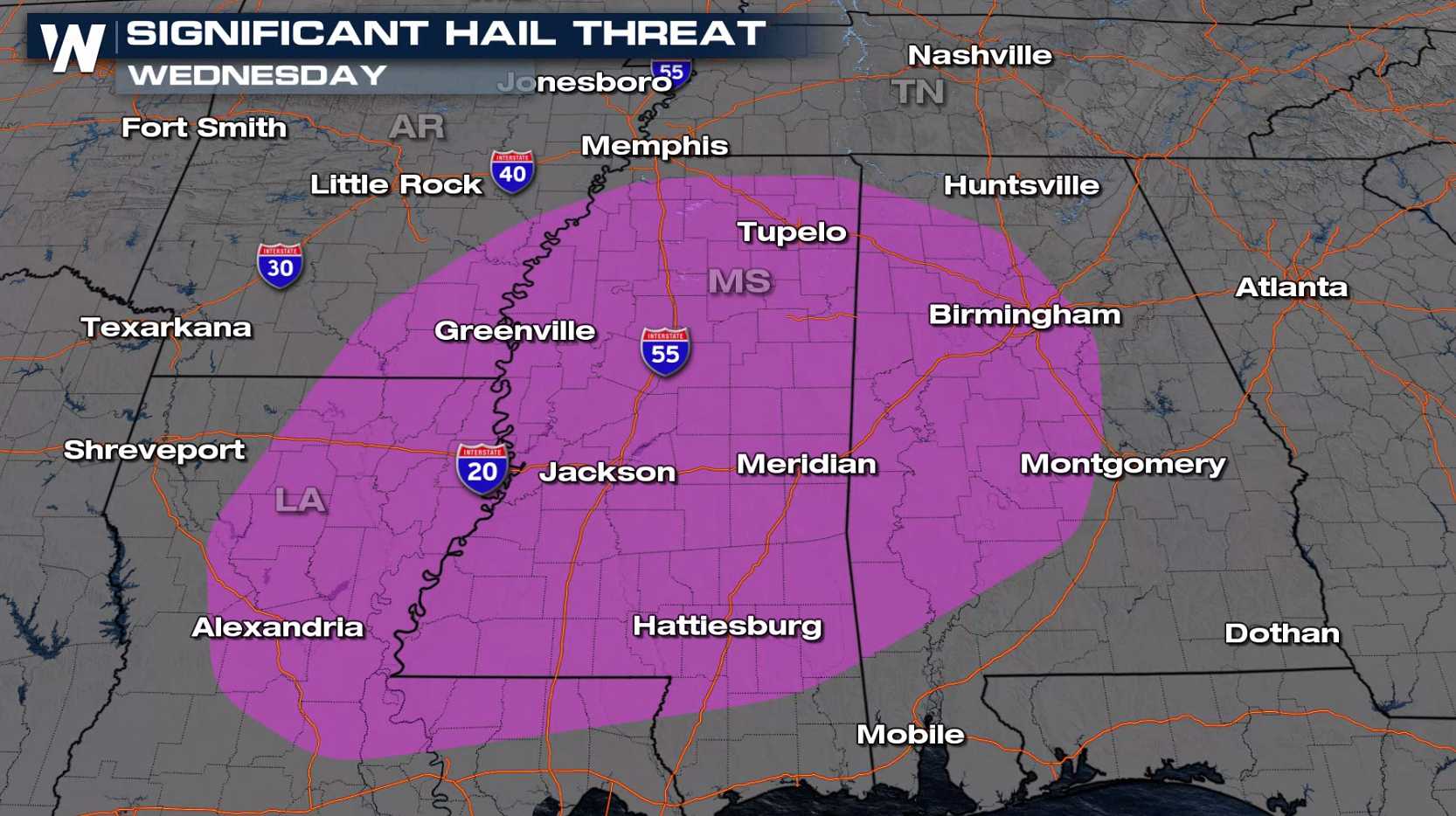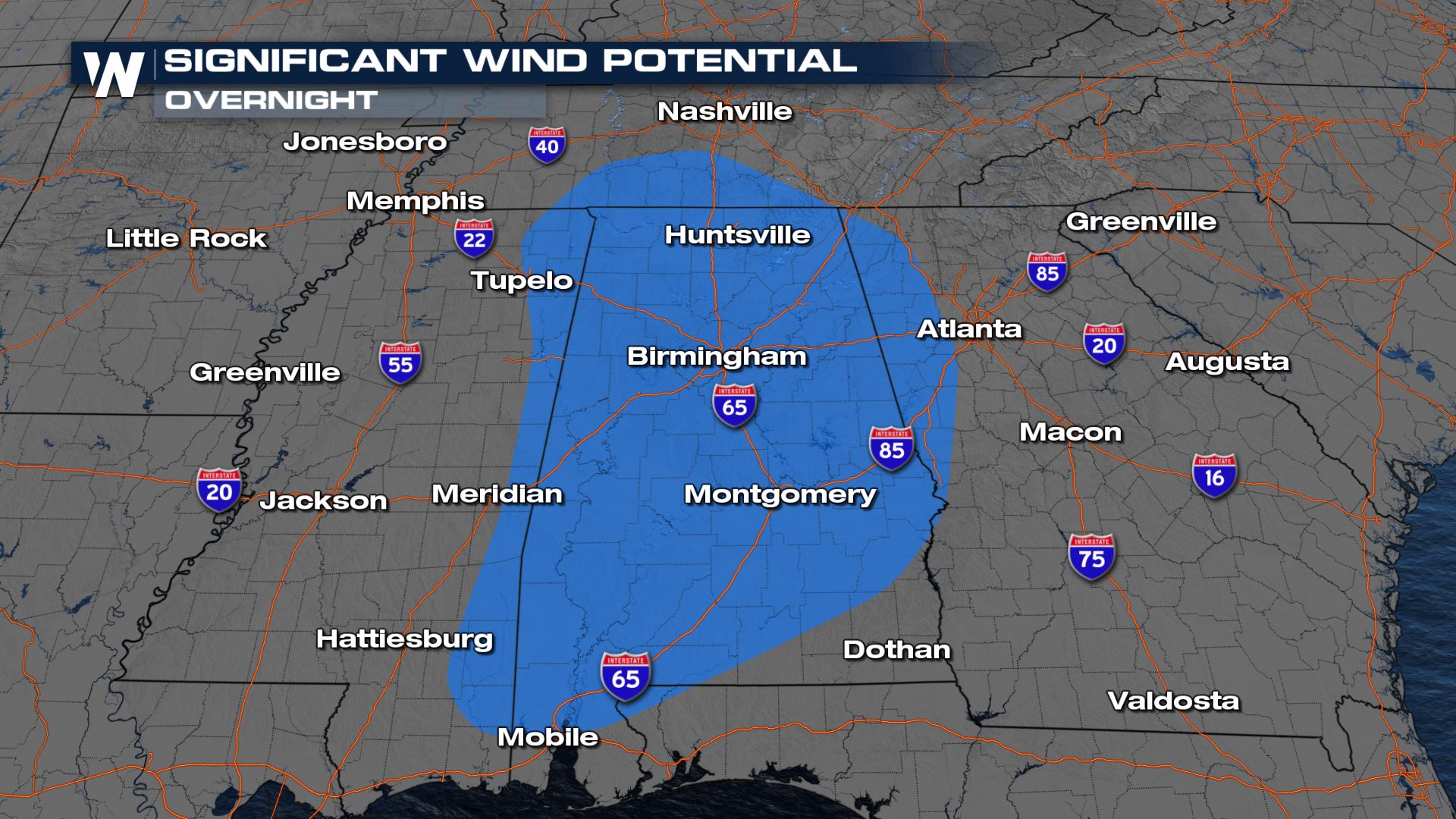 Forecast
Severe thunderstorms are already on-going, coverage and intensity expected to continue tonight. A robust jet stream, increasing instability, and strong wind shear are all present to create a severe weather outbreak. Discrete supercells ahead of the cold front pose the greatest threat for long lived, intense tornadoes. These are most likely in east Mississippi and west Alabama through the evening horus.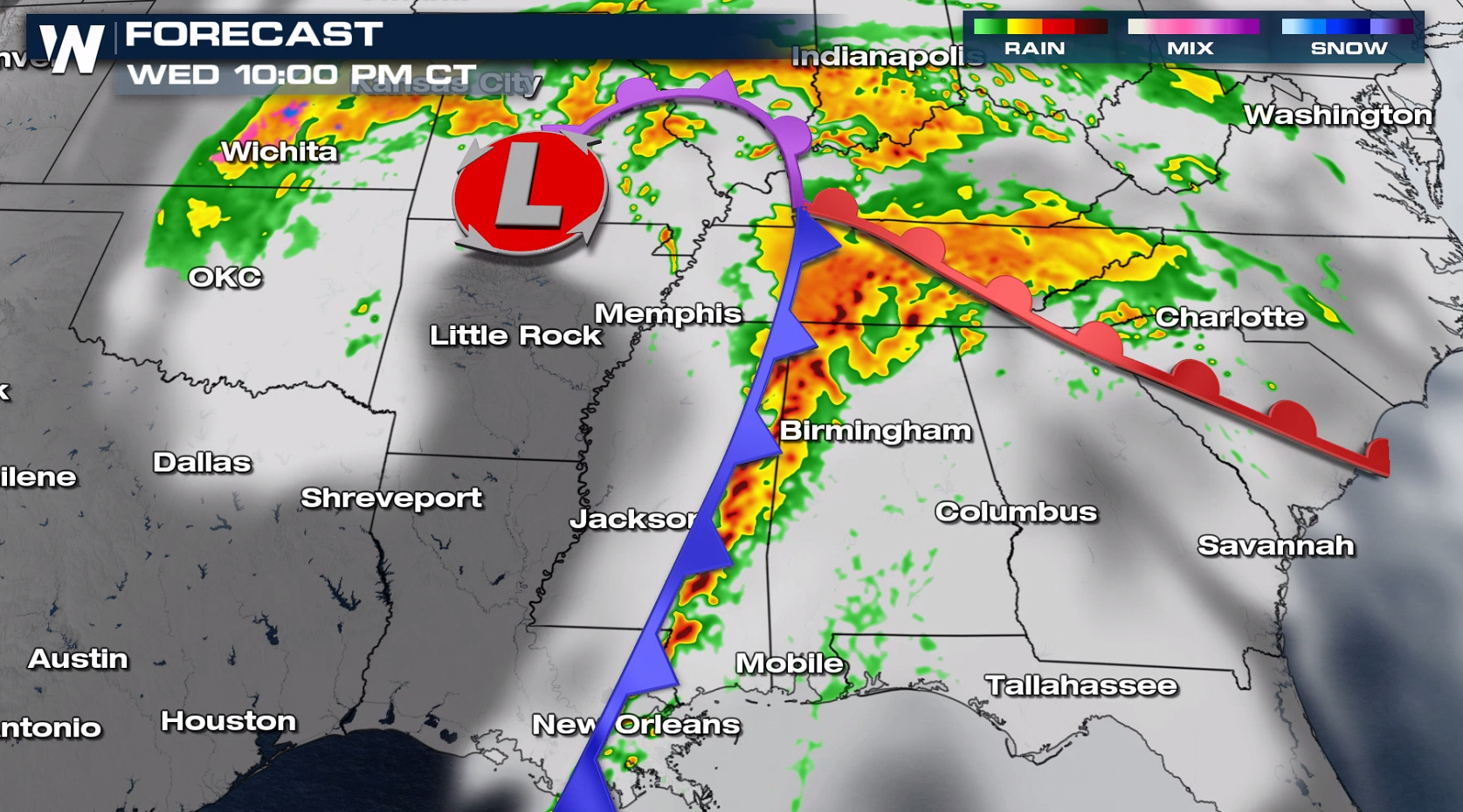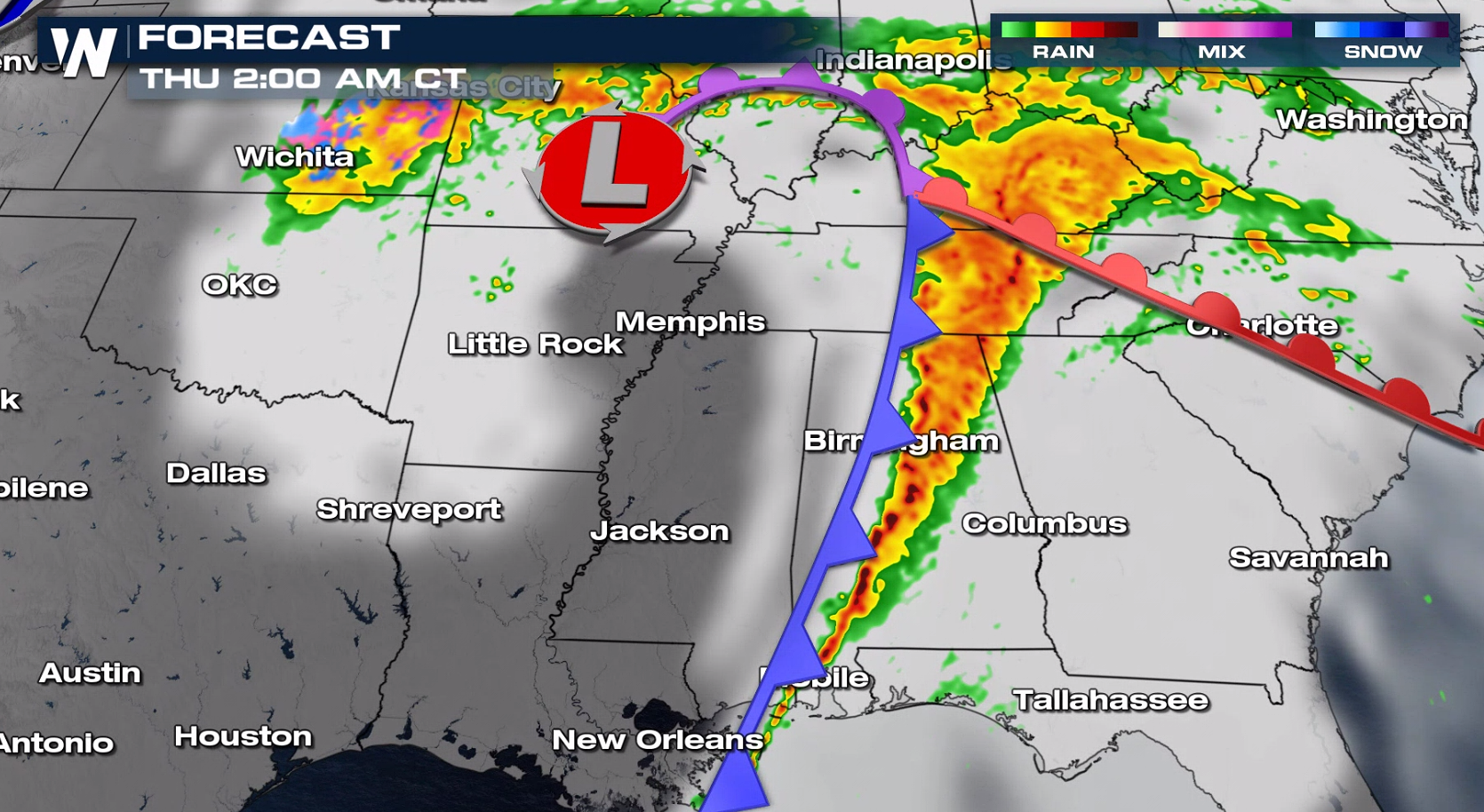 Rainfall and Flooding
The forecast not only includes severe thunderstorm chances, but also soaking rainfall.  Flooding is a concern with repeated rainfall occurring on over saturated soils.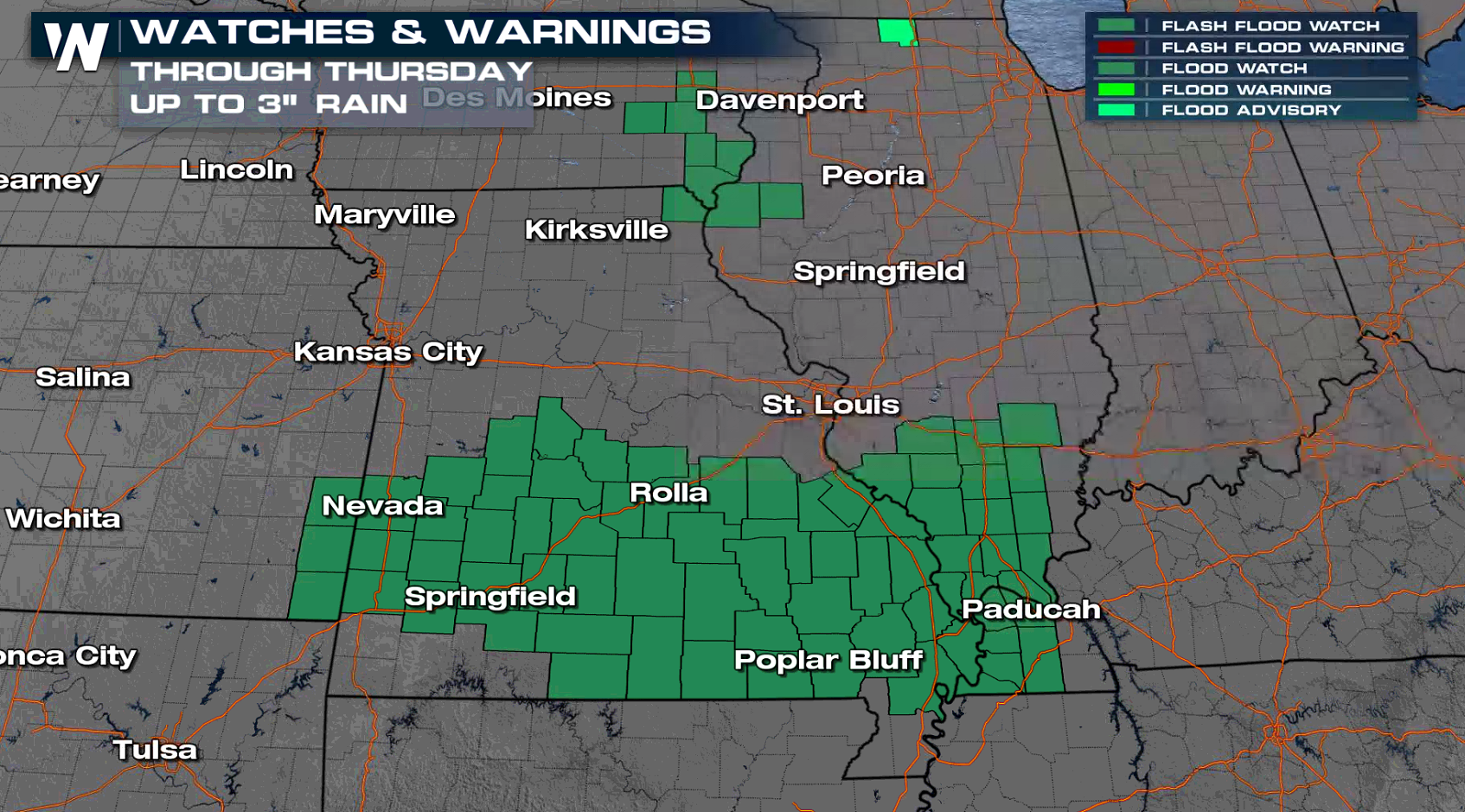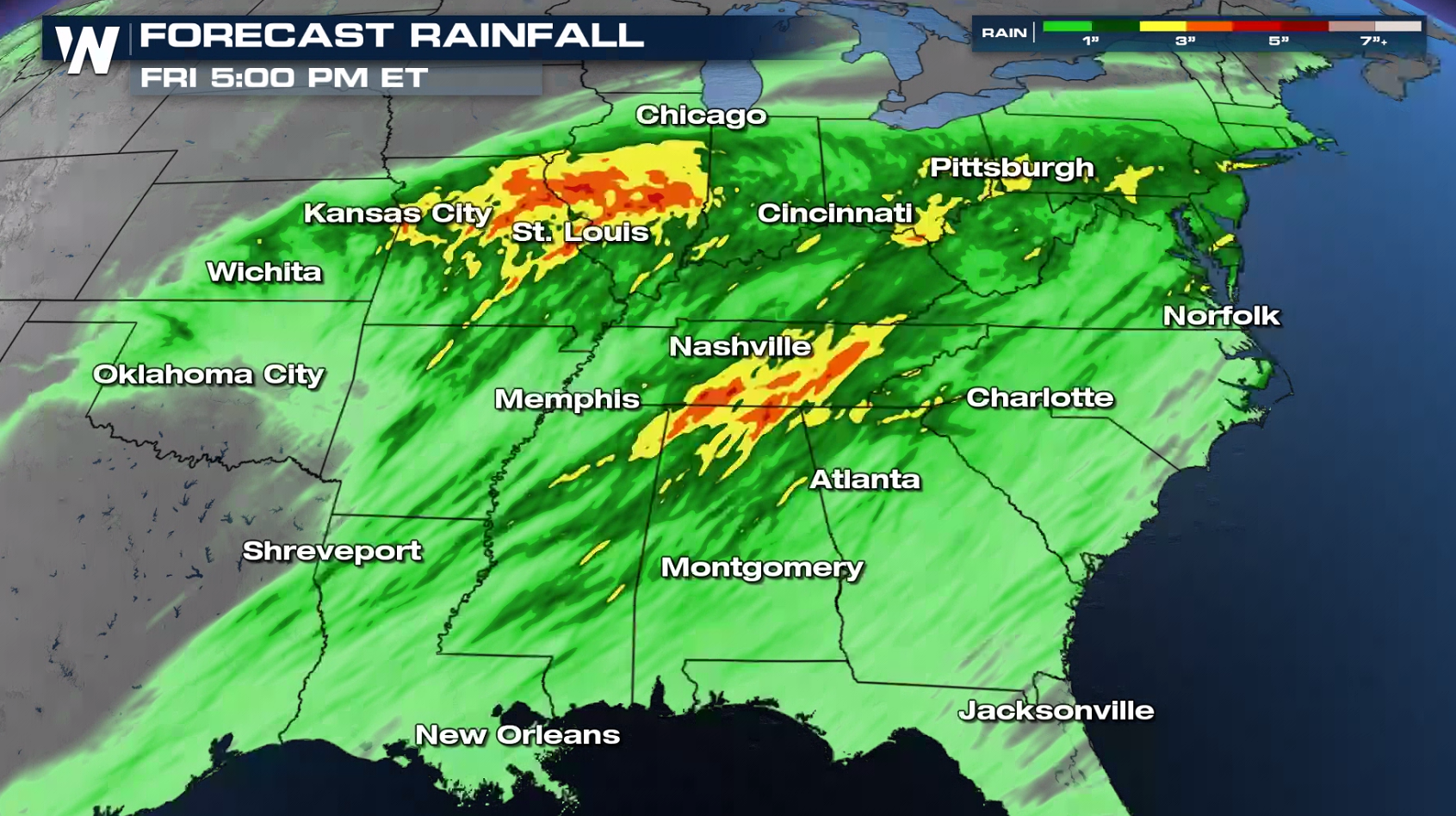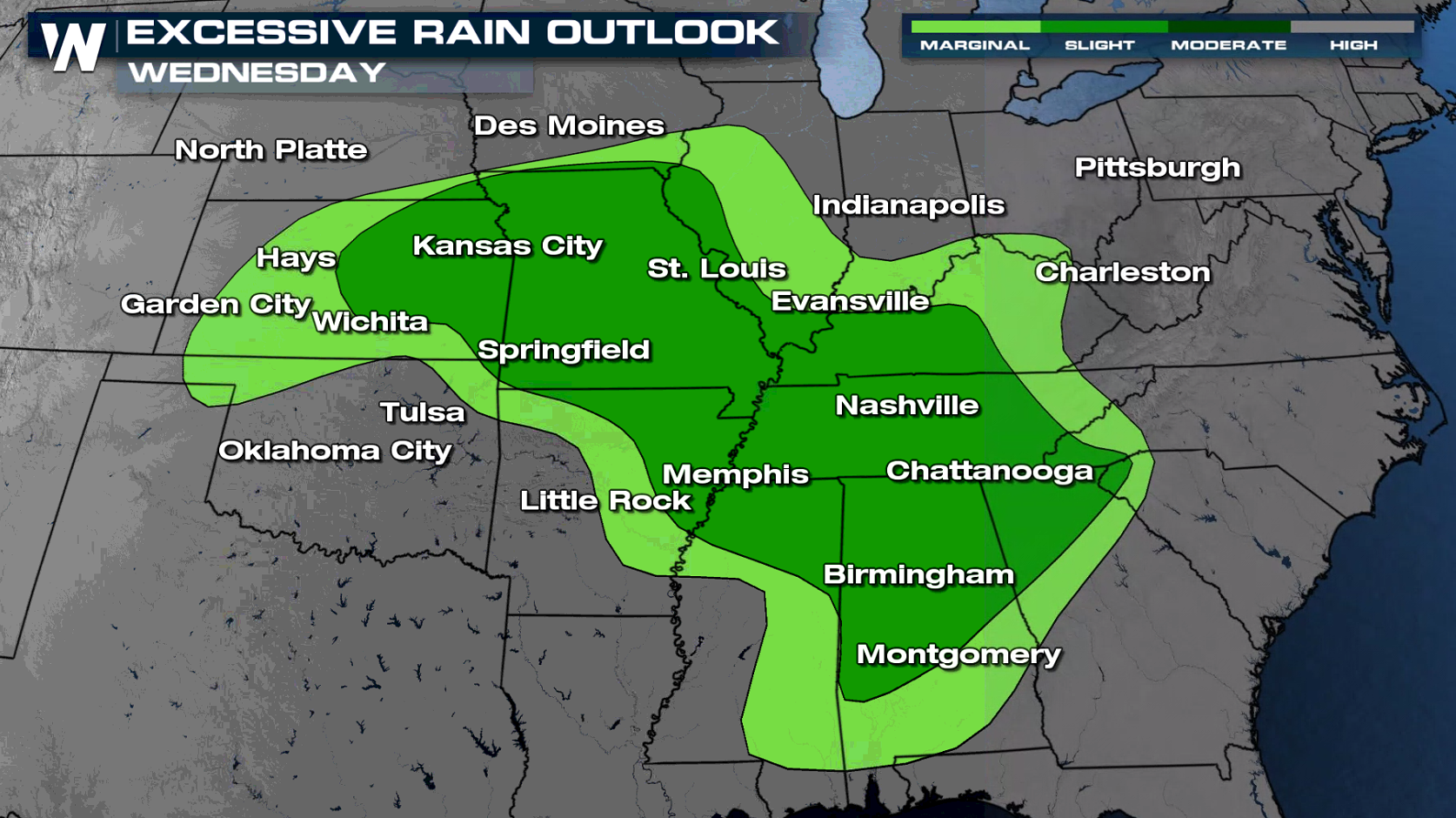 If you are in the risk areas today, especially the moderate and high risks, have a severe weather plan in place. Check back with WeatherNation on-air and online throughout the the day for the latest alerts and forecast updates.