Additional light to moderate snow, sleet, and freezing rain will continue to move through New England and the Mid-Atlantic over the next 24 hours.  Some areas have already seen up to 10" of snow and .50" of ice with this storm.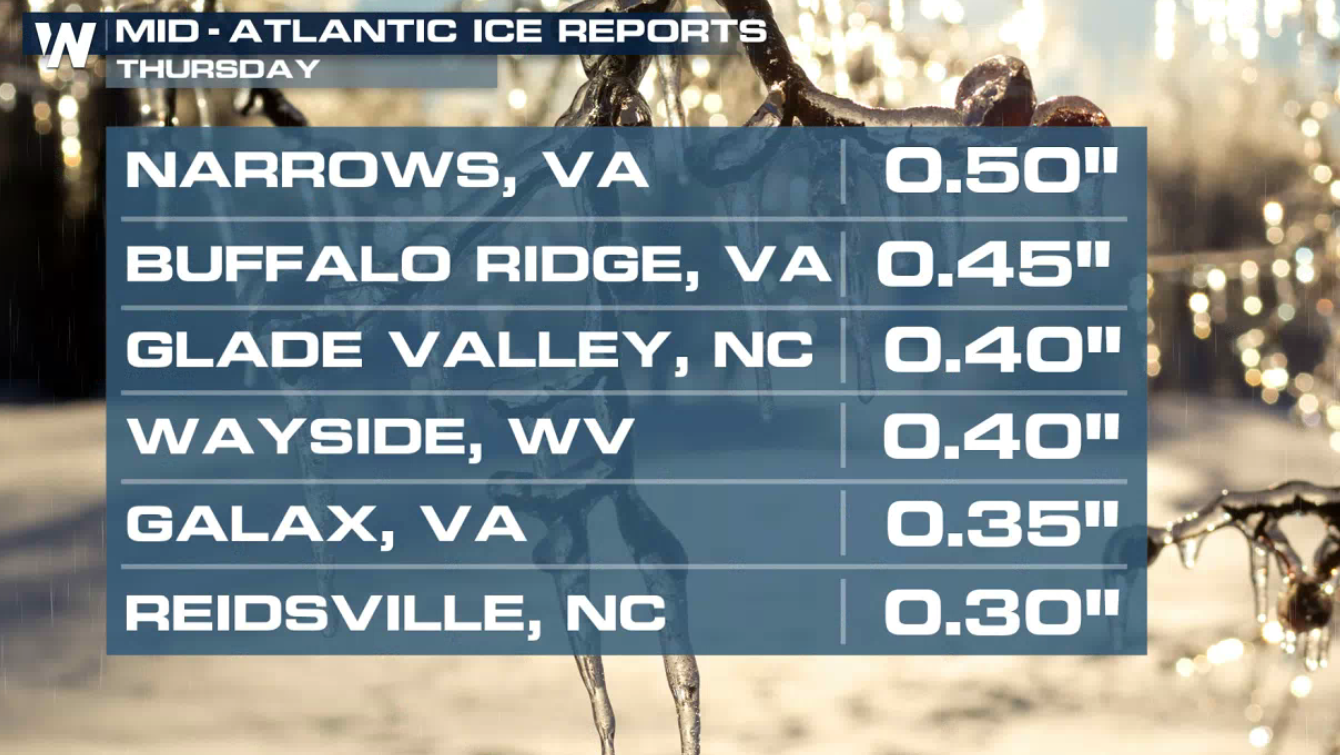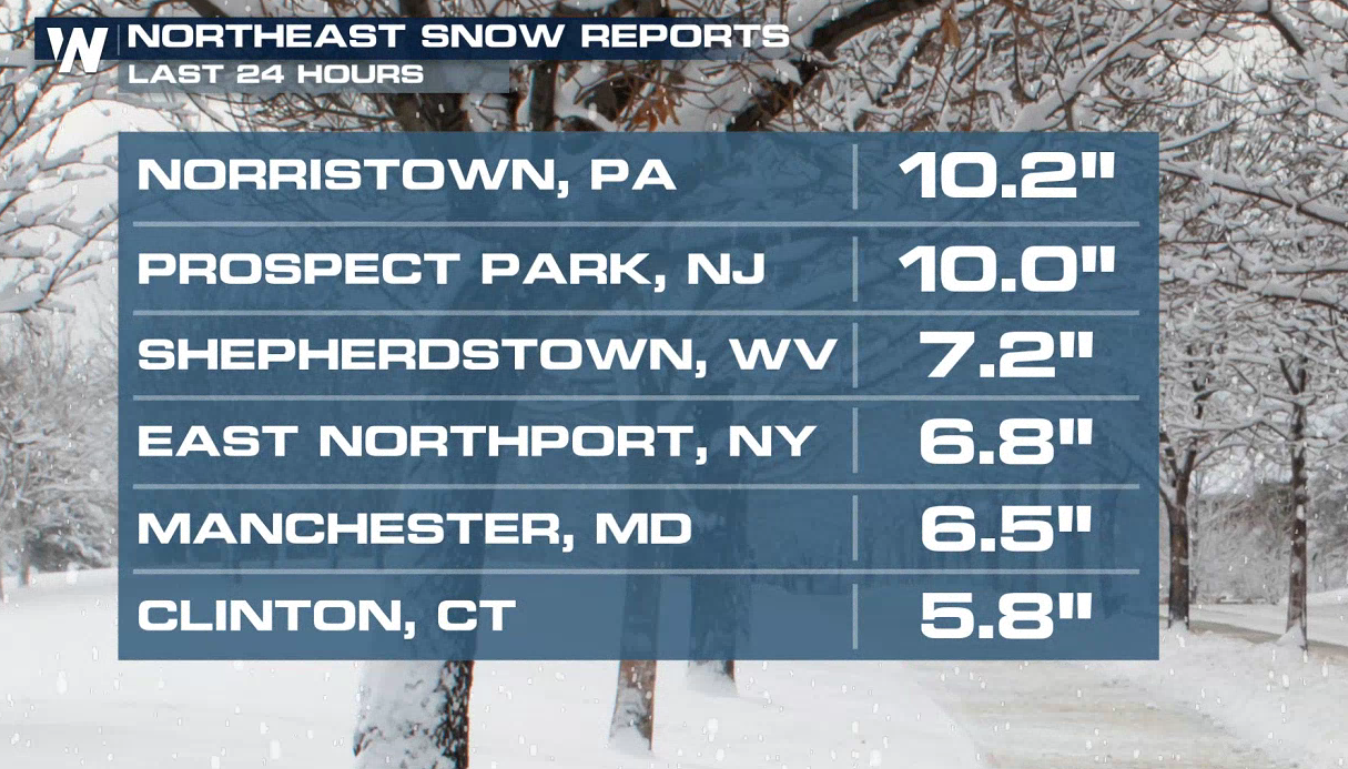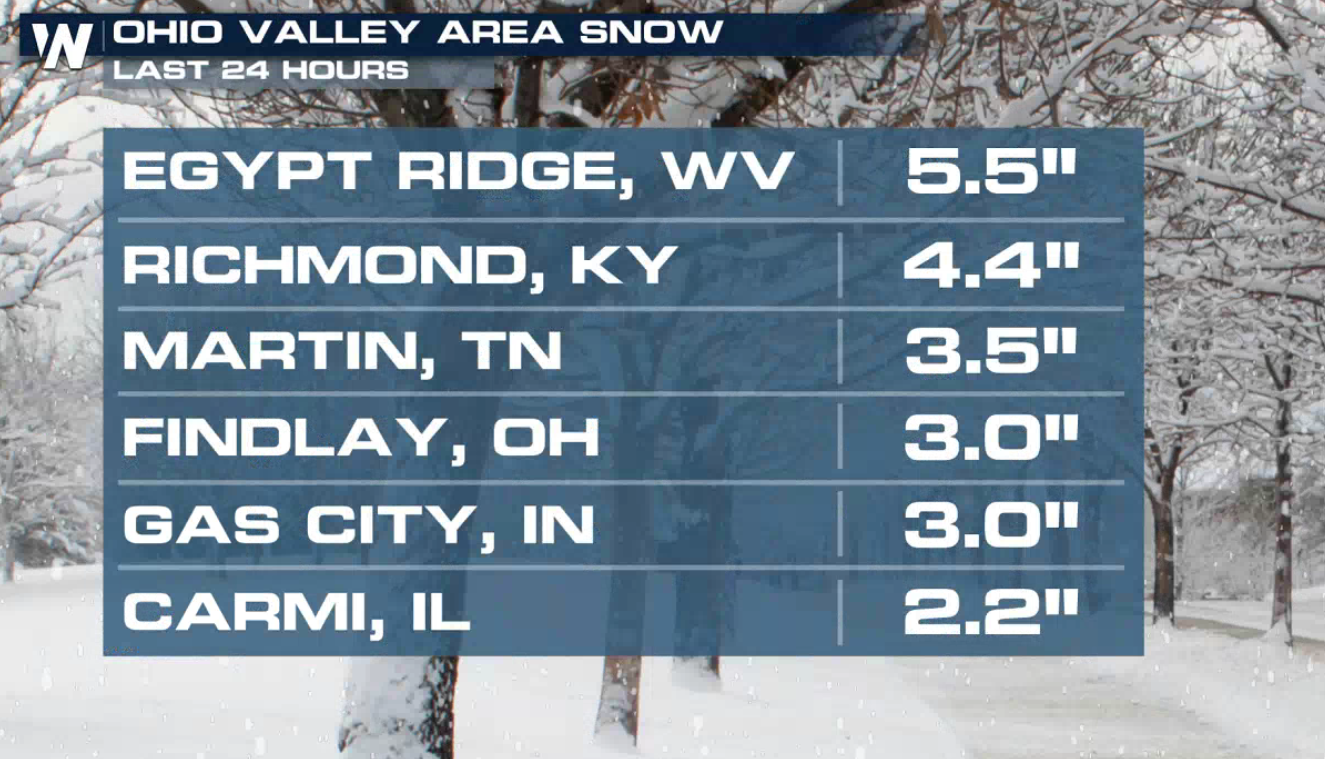 Winter Alerts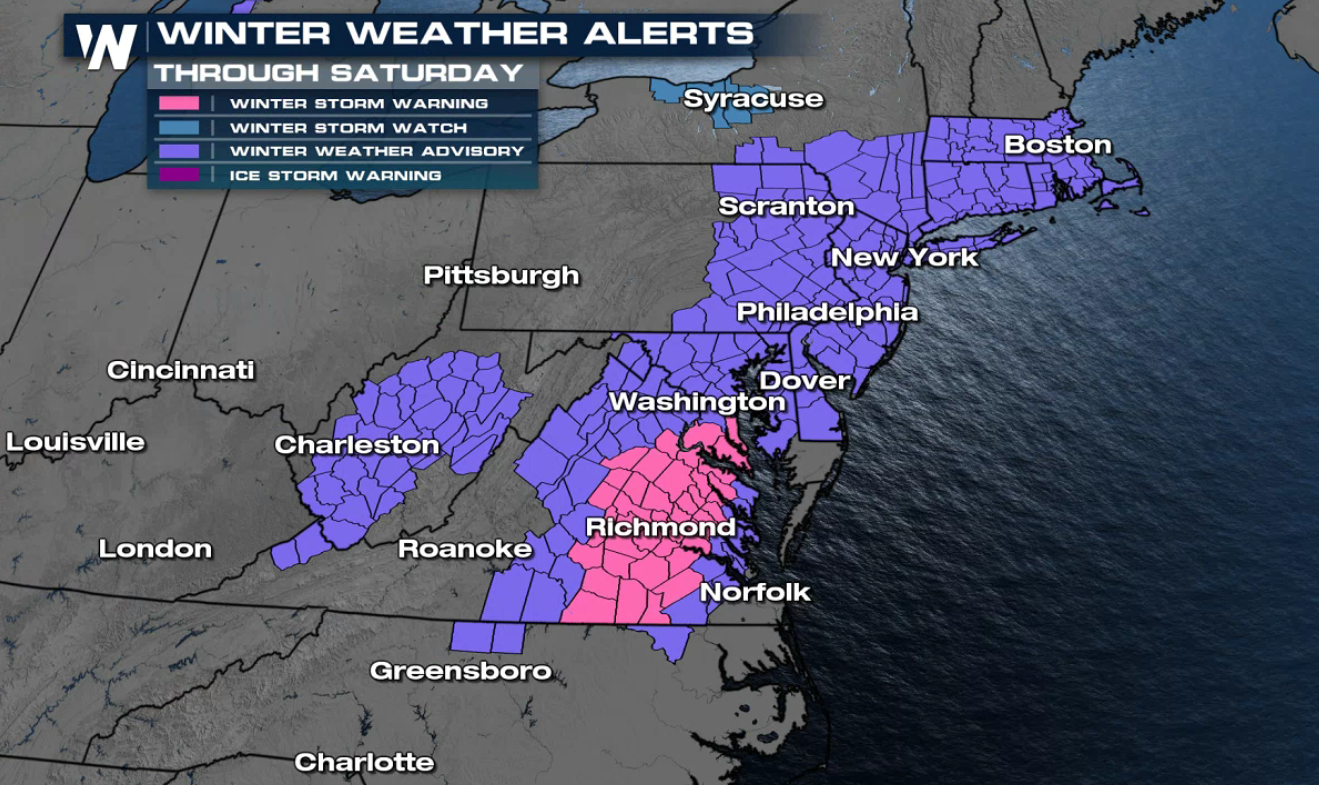 A winter storm warning remains in effect for the greater Richmond, Virginia area and parts of the North Carolina / Virginia border. Elsewhere, in purple, hundreds of counties are under winter weather advisories for light snow and ice from the Mid-Atlantic to New England.
Forecast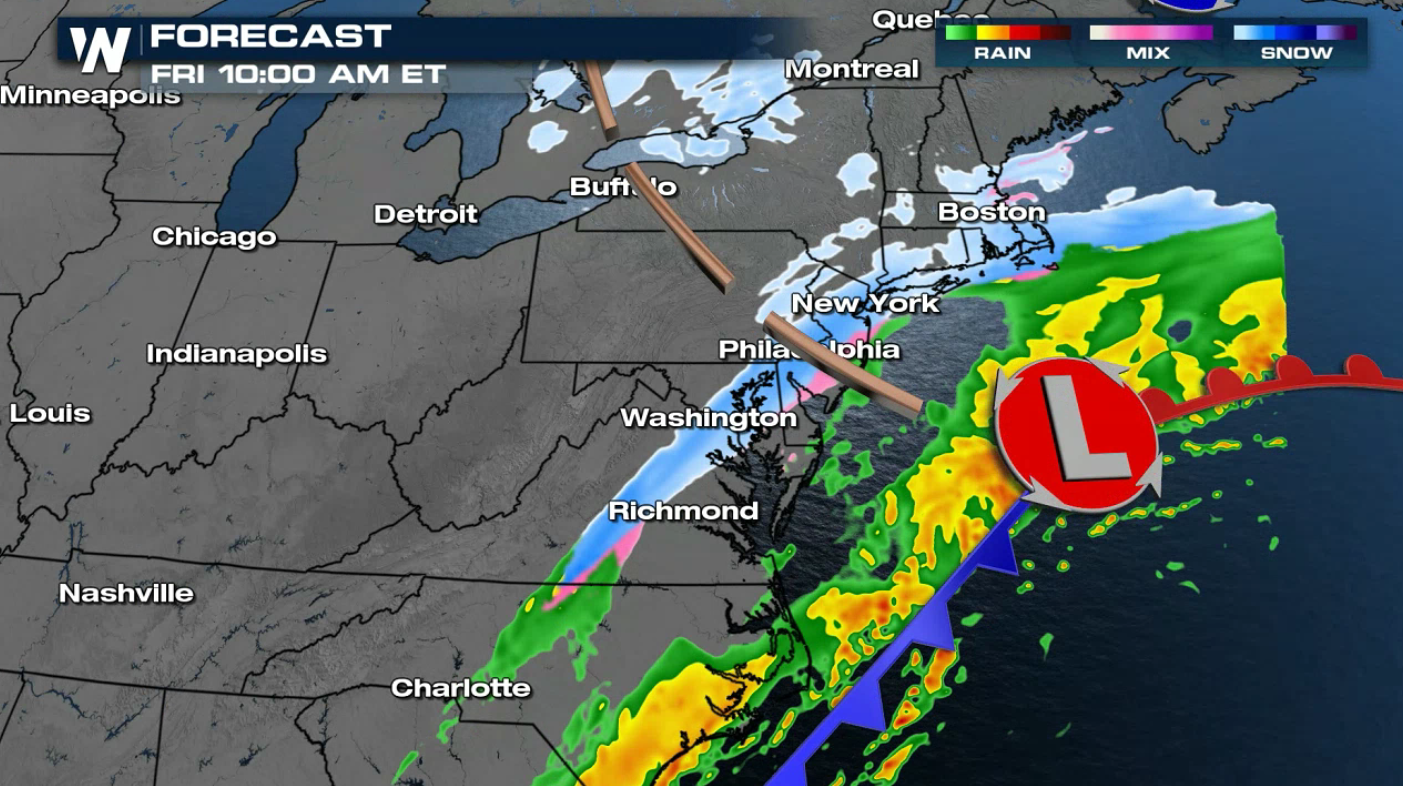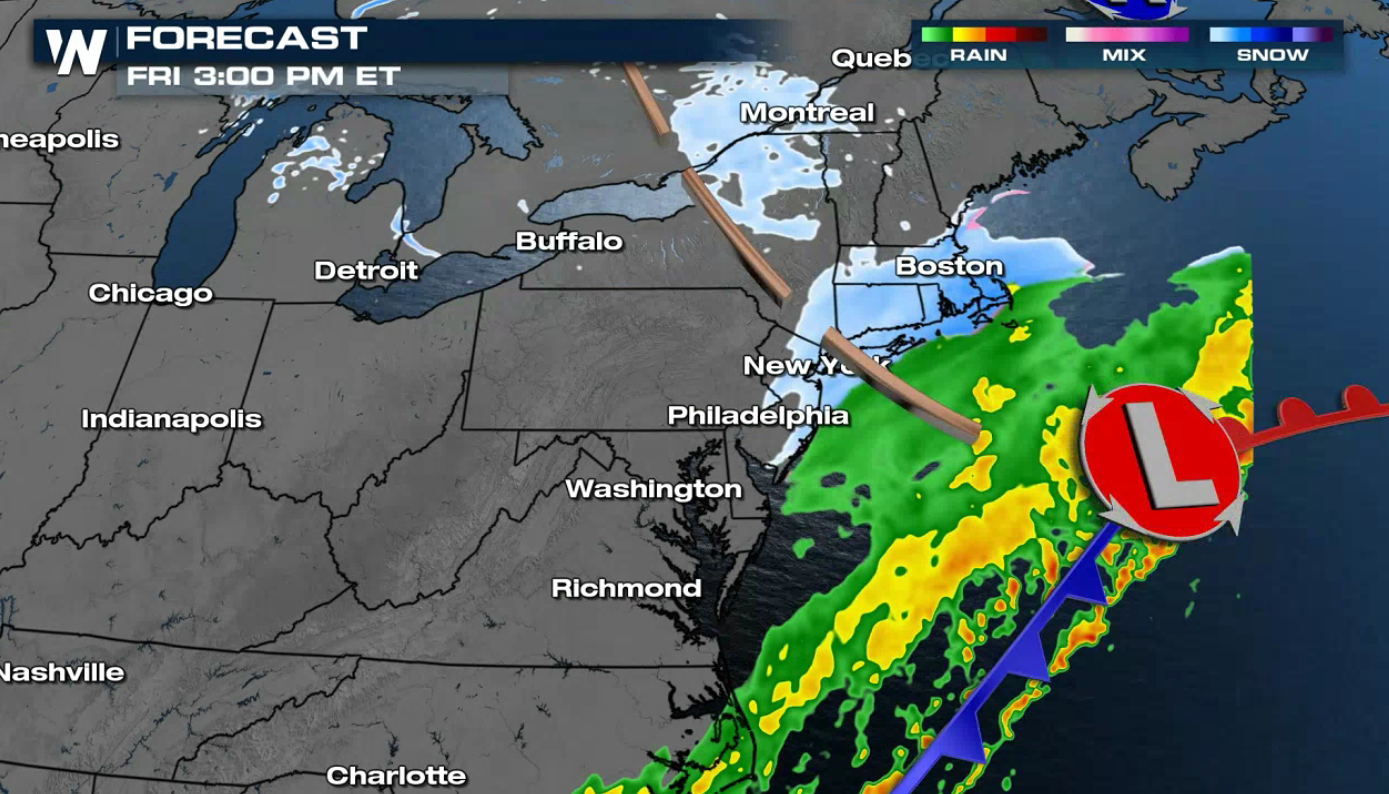 The low pressure center will slowly push away from the East Coast today (Friday). Areas of snow and some ice will fall on the backside of the low throughout the day. The precipitation will come to an end early Saturday as the system moves out to sea.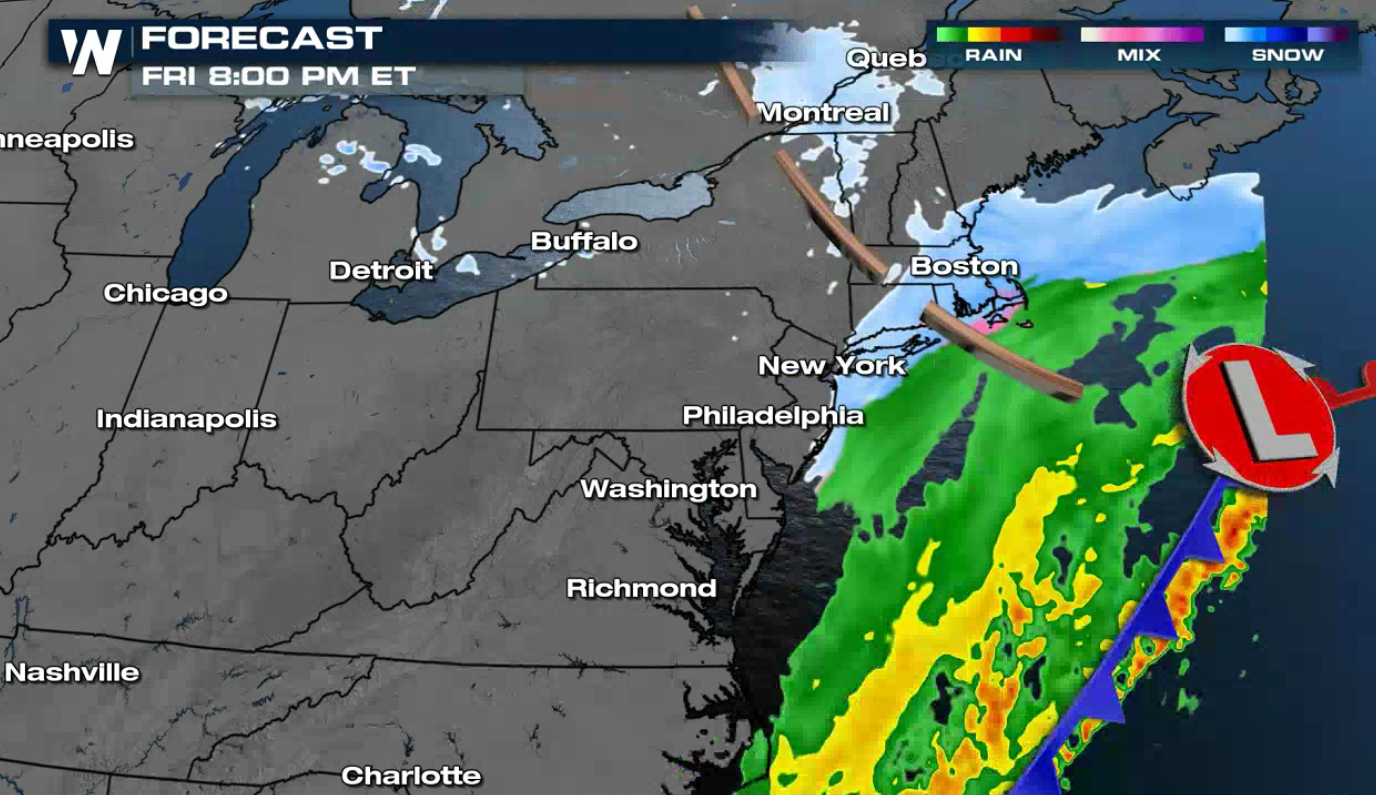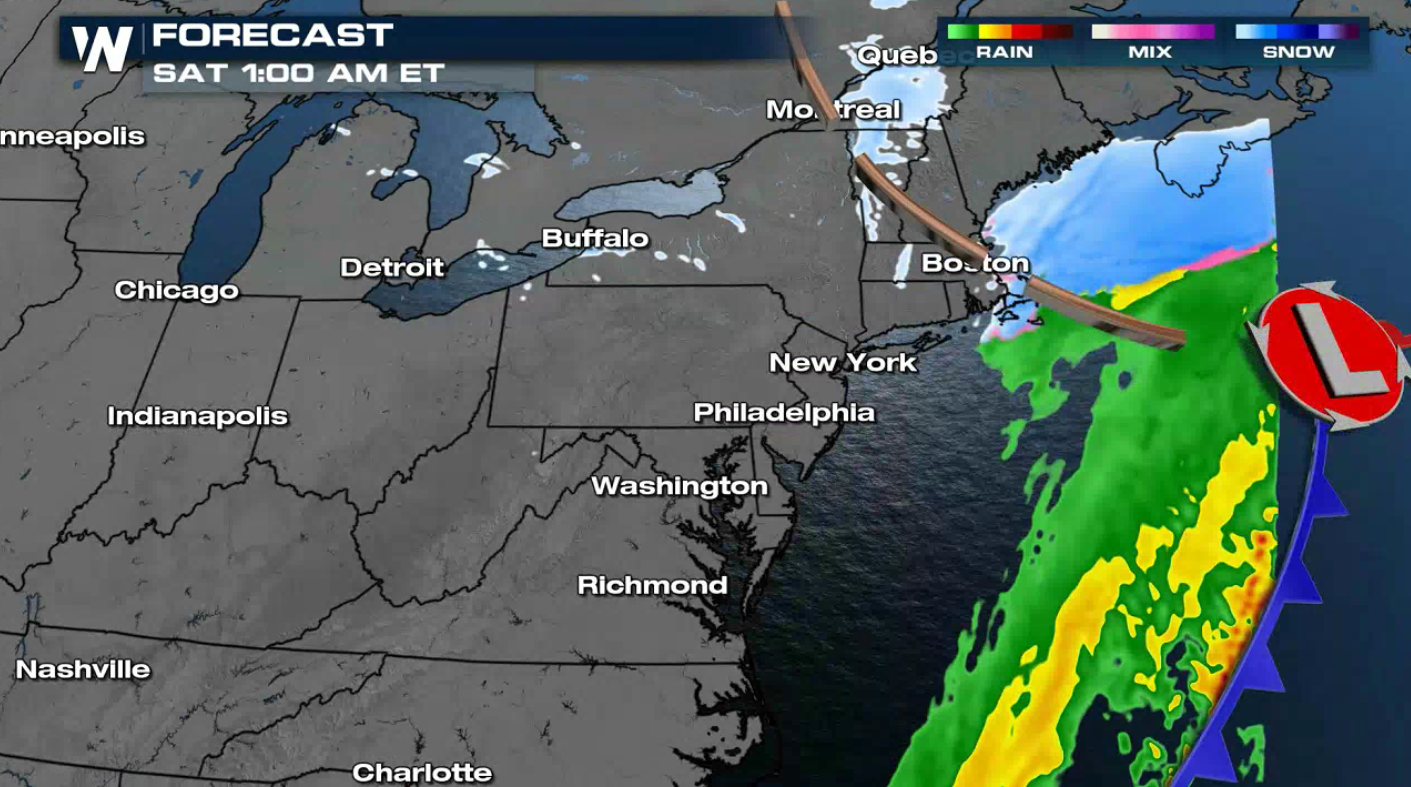 Forecast Ice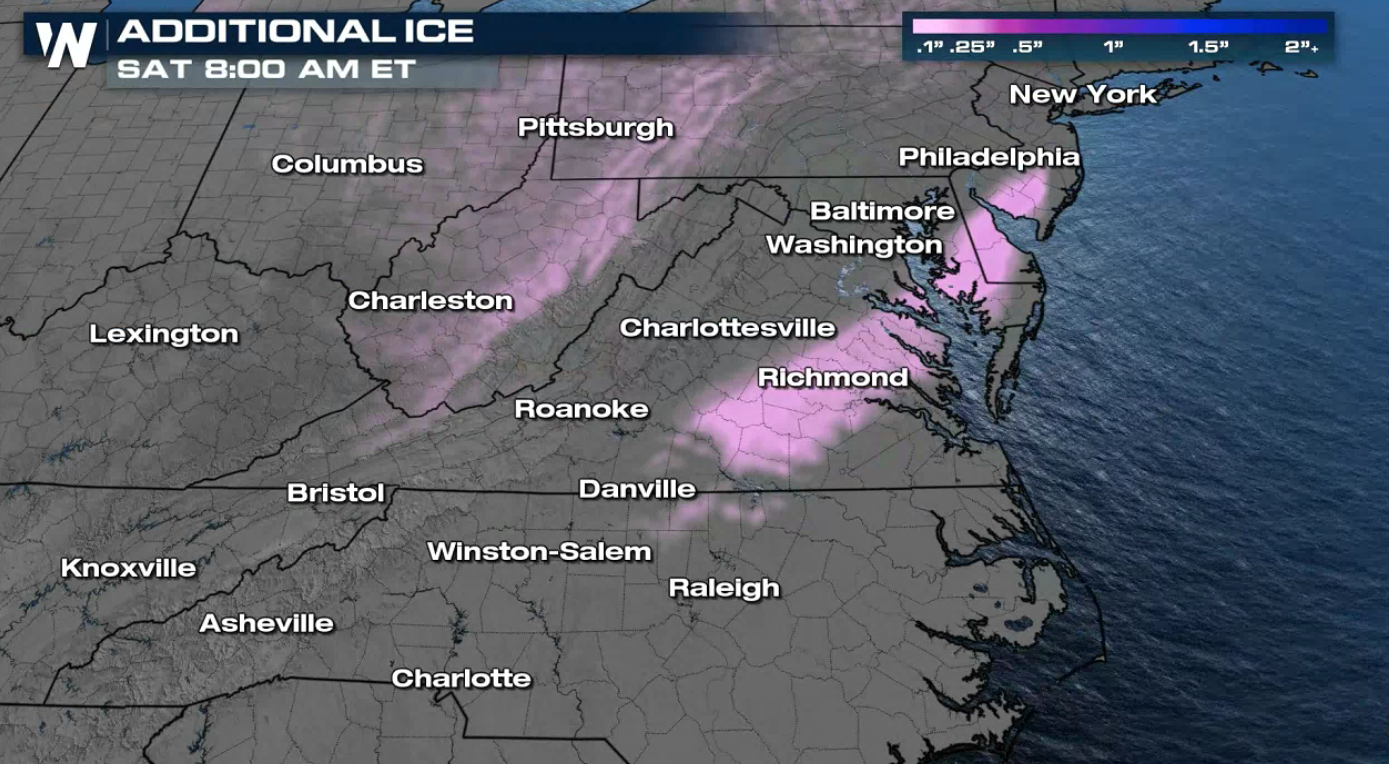 An additional glaze of ice is possible from Virginia to New Jersey but totals should stay less than .10". Roads could still become rather slippery from the remaining amounts of ice.
Forecast Snowfall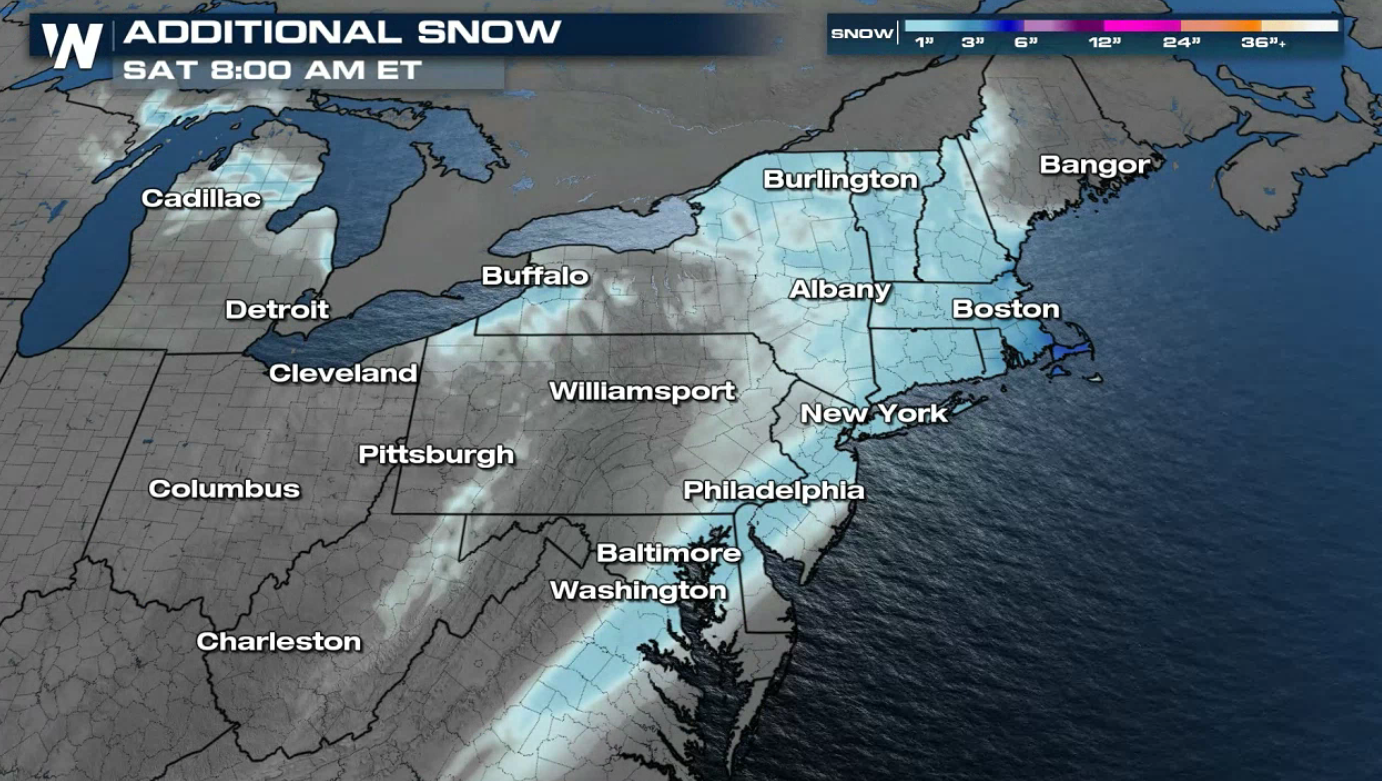 Additional snow will be heaviest from the southern shorelines of Lake Ontario, as well as southeastern New England including Boston, Cape Cod and southeast Massachusetts.