Some major warmth will be building across the Eastern U.S. for the weekend and some areas could end up tying or breaking records.  This is all do to a large trough building across the Western U.S. allowing for warm air to push North across the Southeast, Mid-Atlantic and New England regions.  Here is the very latest.
Forecast Set-Up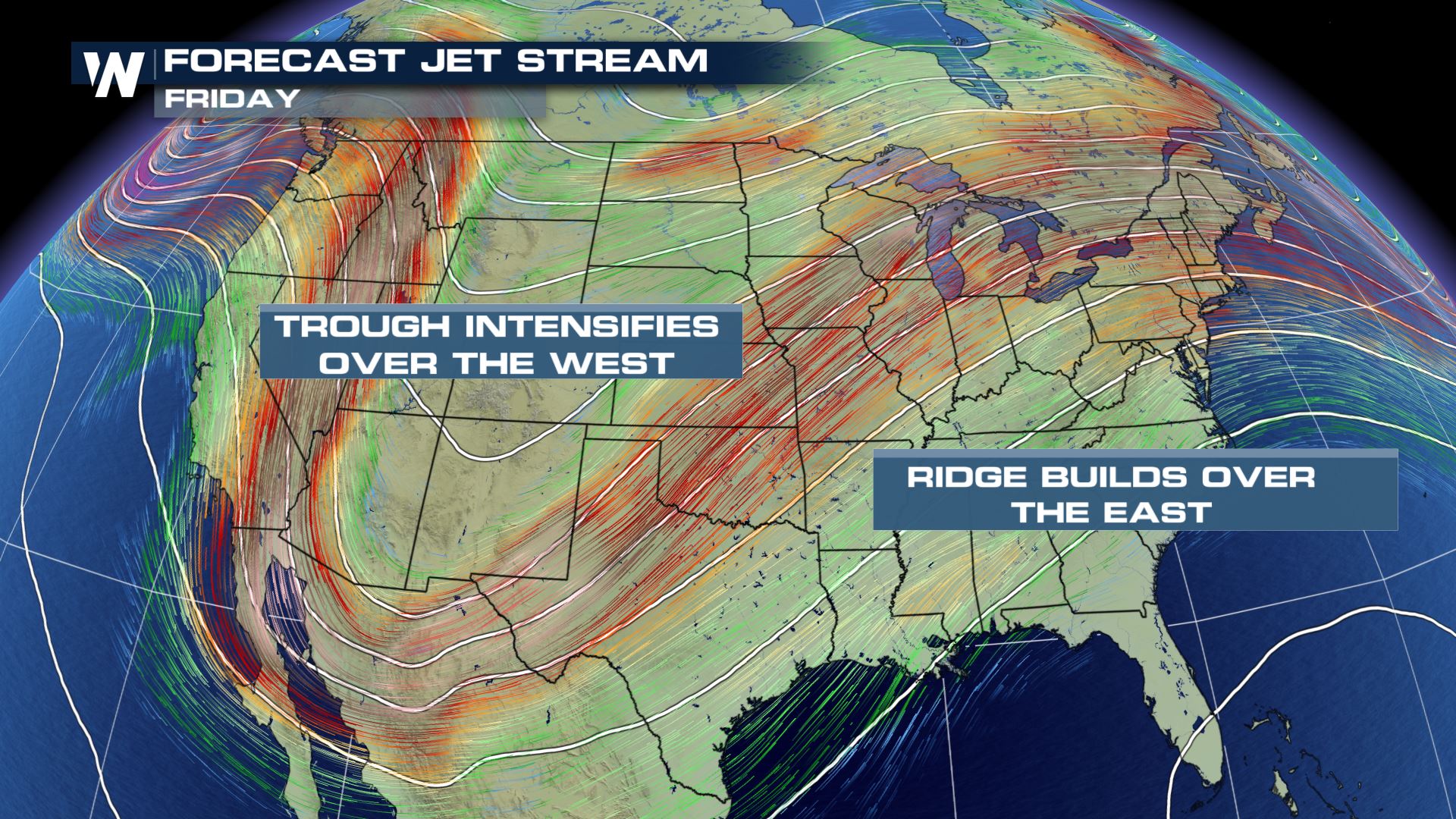 The jet stream pattern across the Lower 48 will be ideal for warmer temperatures across the East.  Record highs will be possible from Florida all the way up to Vermont Friday afternoon.  Check out all the cities that could see record highs this weekend.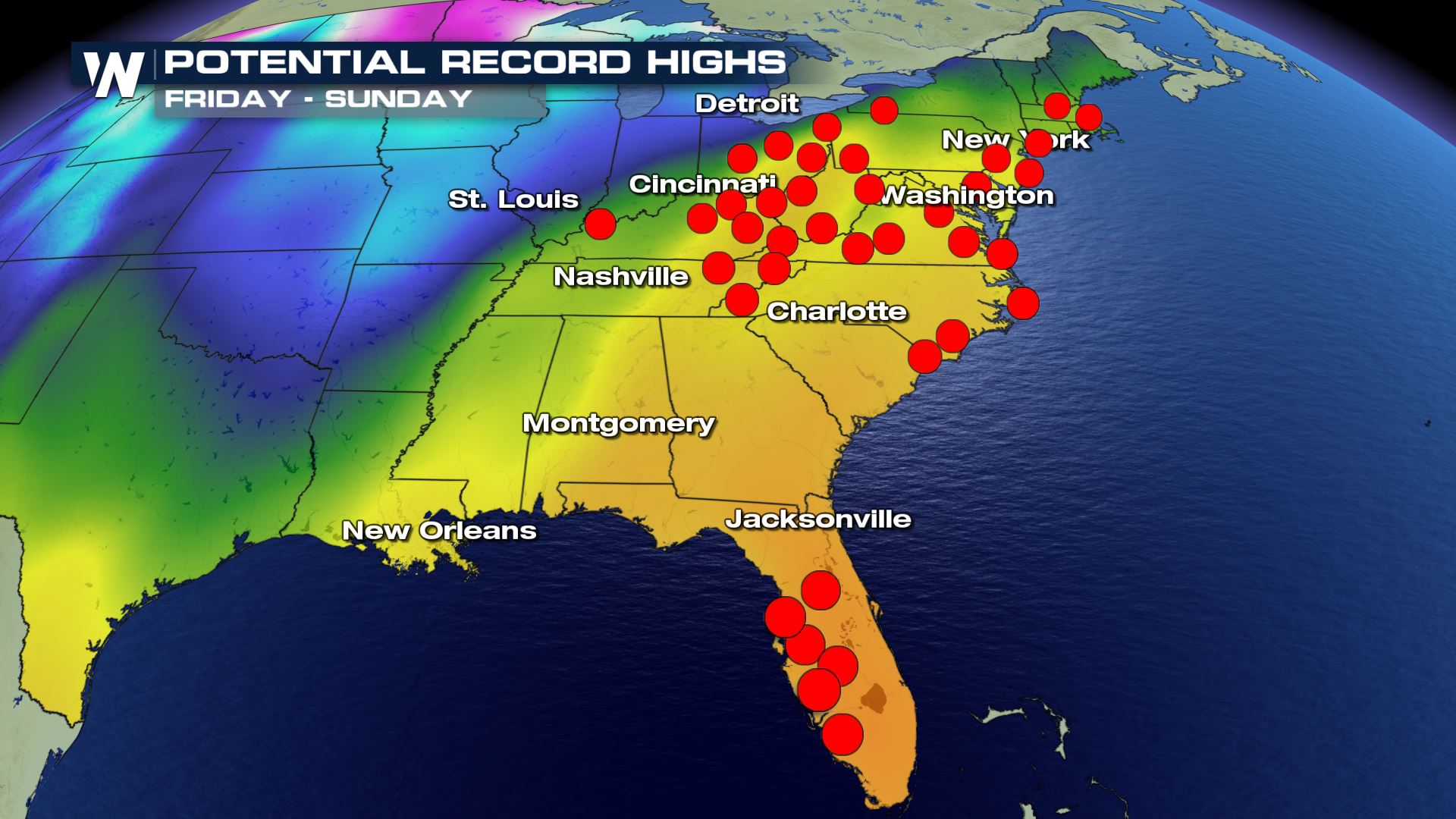 Not only are the amount of potential highs impressive, but look how far North the warmth goes.  Temperatures will feel 10-20° warmer than average all across the Northeast.
Record Highs Forecast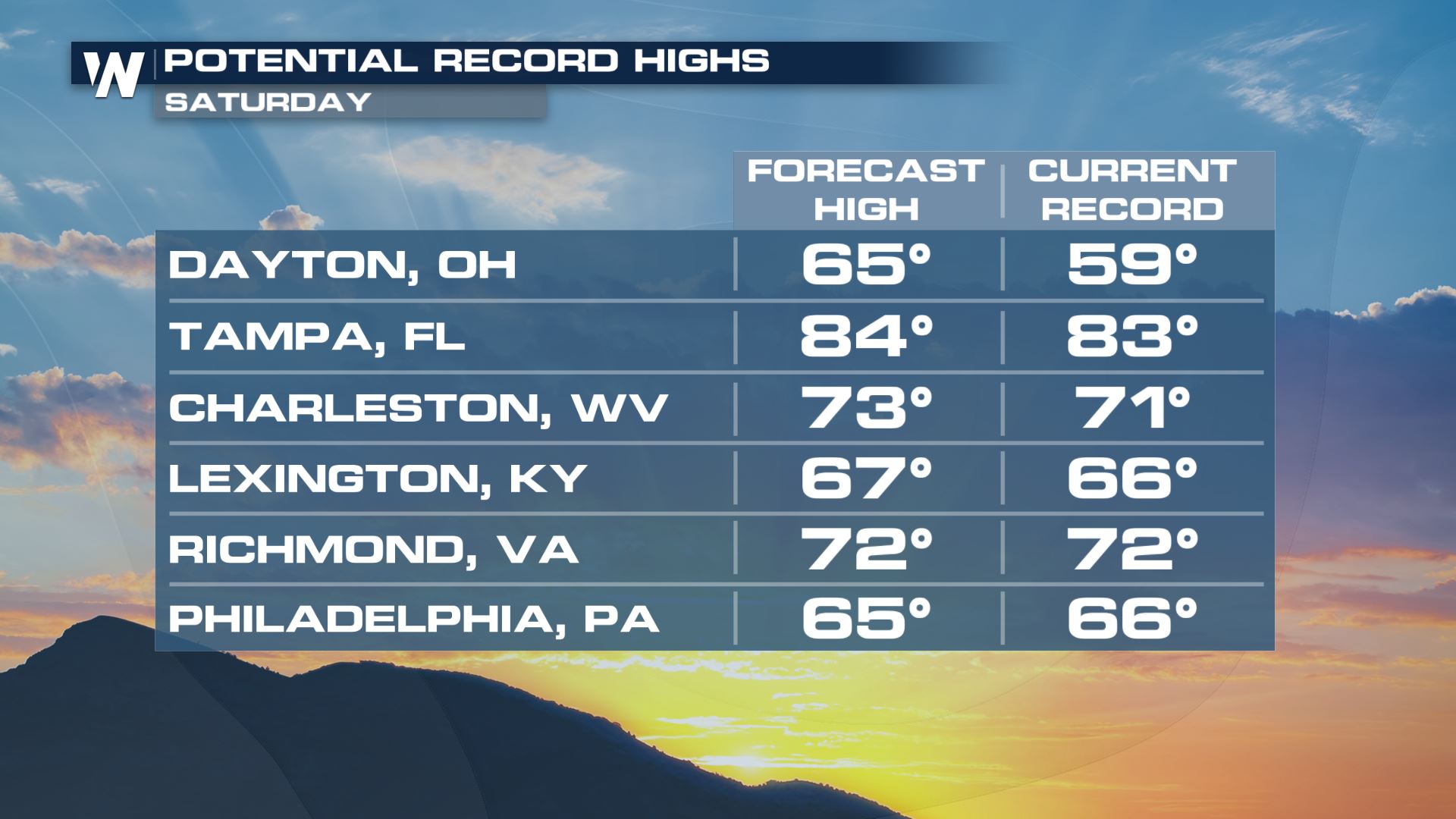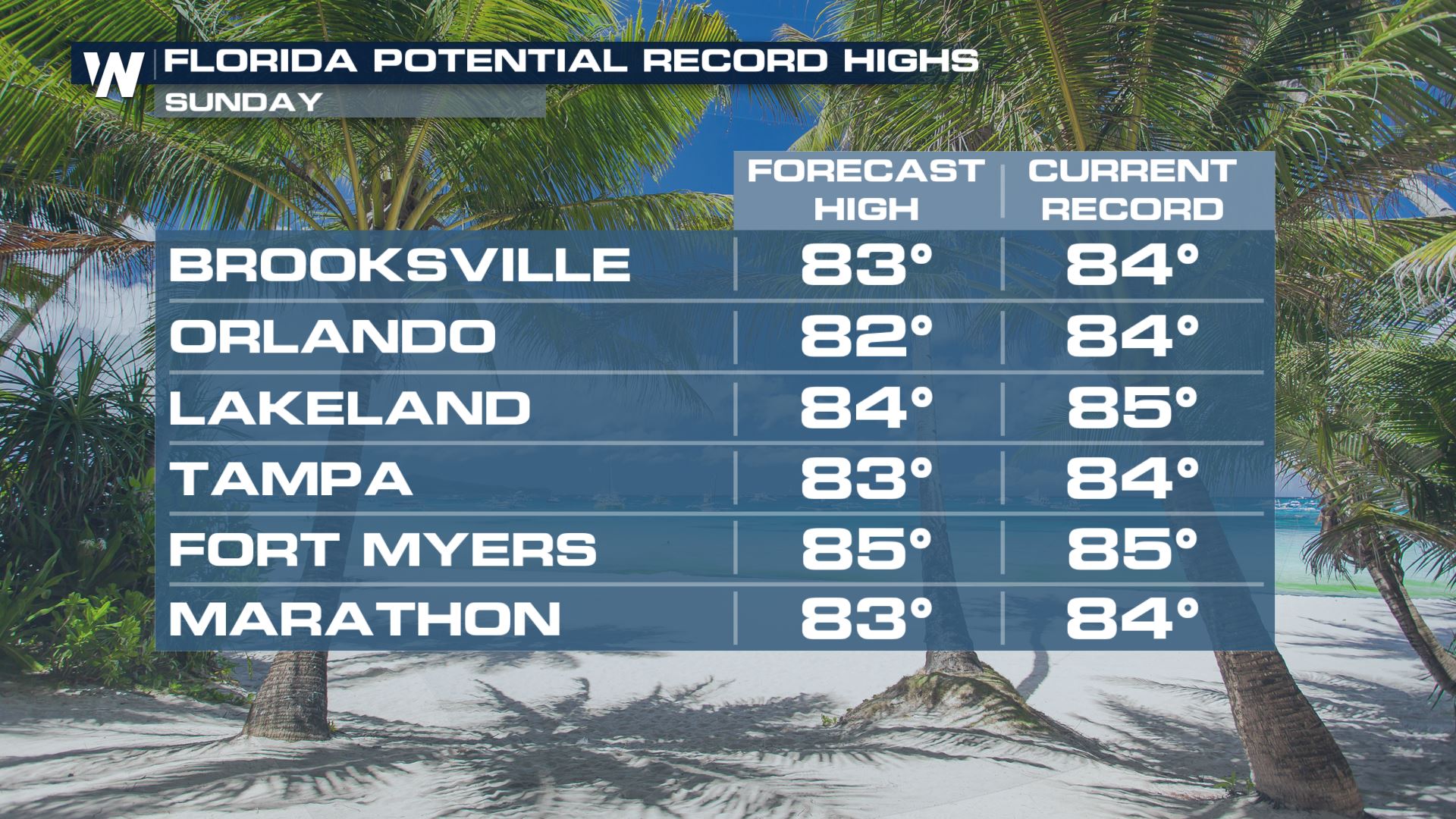 Saturday's warmth will be more widespread across the East, but Sunday will still be quite warm across Florida.  Many records could be going down!!! Make sure to keep checking with WeatherNation for more updates on the record warmth.