Even for Florida's notorious tropical downpours, this week featured something that was truly one-of-a-kind for south Florida, and specifically Miami. First, there's the daily record set in Miami from Tuesday, where over seven inches of rain fell on that day alone. More over, almost all of that fell in just two hours (between 5 p.m. and 7 p.m. ET) on Tuesday evening.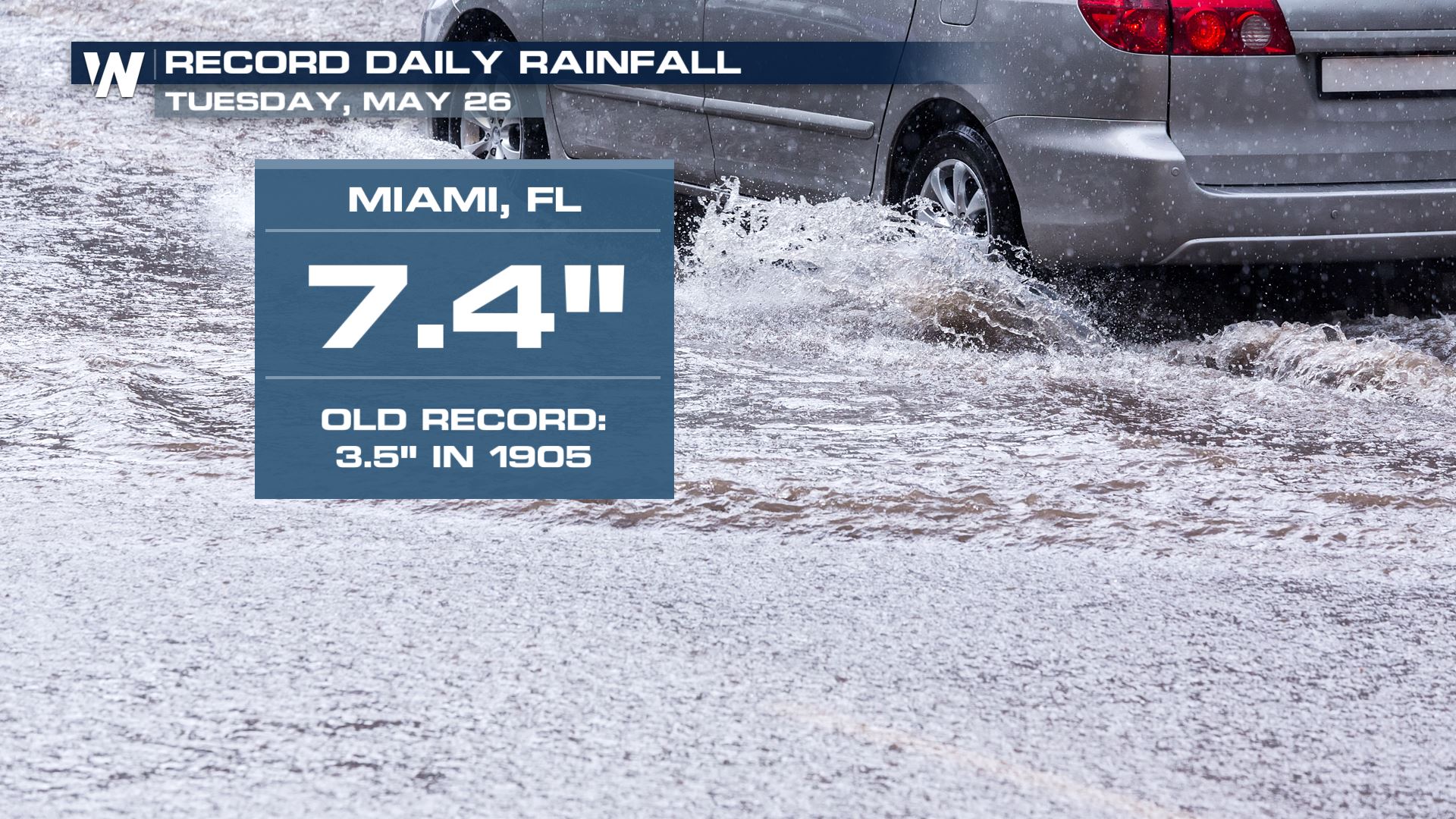 But of course, this came on the heels of several other days of astronomical rain totals. In all, Miami received between 11 to over 14 inches of rain in just 72 hours (3 days). That equates to a roughly one-in-50-year type of rain event, according to Miami-based meteorologist John Morales: https://twitter.com/JohnMoralesNBC6/status/1265642596677963776?s=20 A stalled trough of low pressure, centered right over Miami, led to some of these exceptional rain totals. The trough barely budged over three days, bringing huge rain totals repetitively to the same areas over south Florida. This ended up as Miami's rainiest May on record as well, with nearly 19 inches of rain (18.88" to be exact, as of Wednesday morning). https://twitter.com/EricBlake12/status/1265620966815731712?s=20 Of course, this was heavily concentrated across south Florida. Here's a look at other Miami-area rain totals, and the rest of the state of Florida as well. Notice how the high rain totals (at least from Tuesday) were so heavily focused on the Miami-Dade County area, and the immediate Miami metro.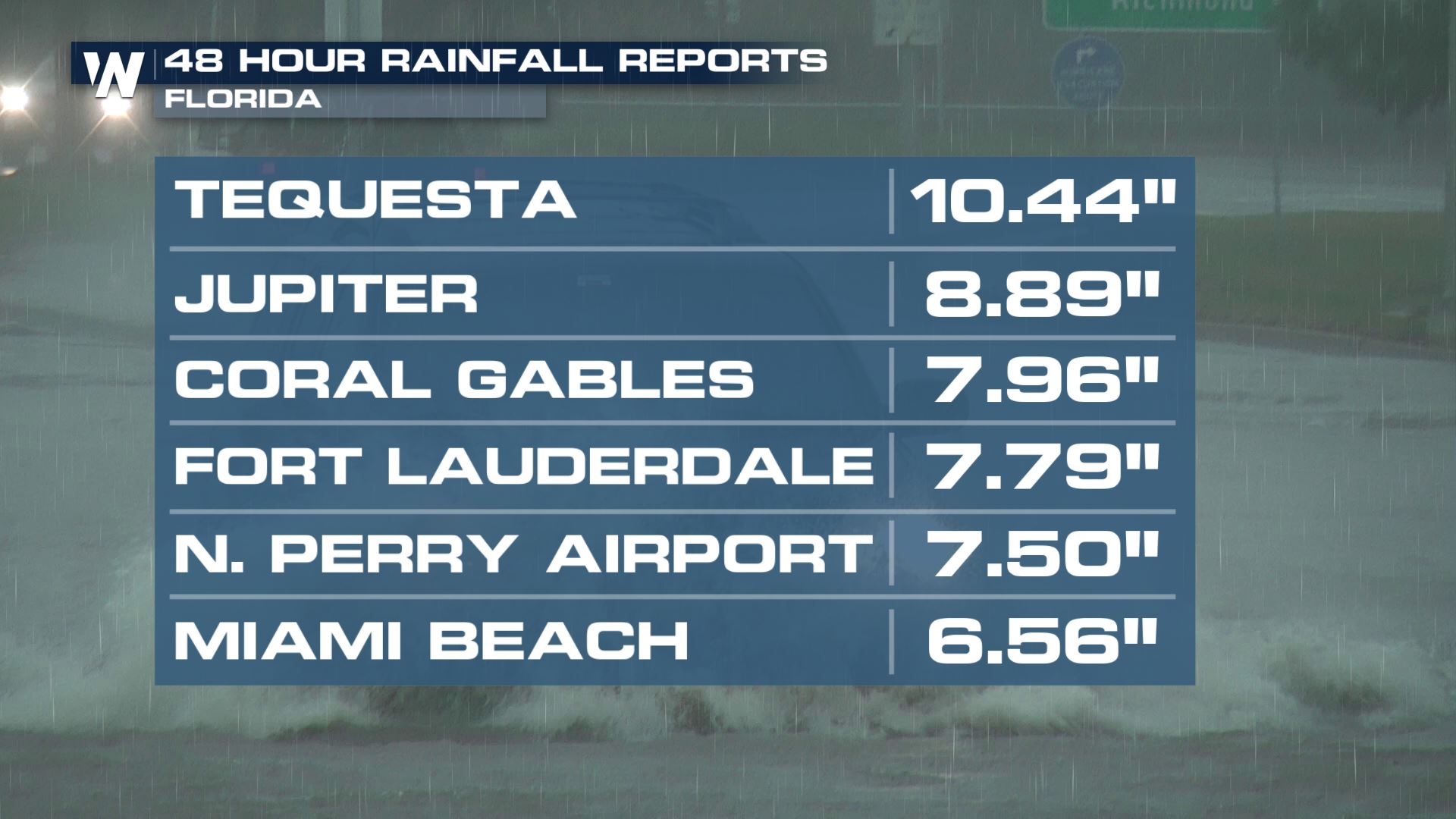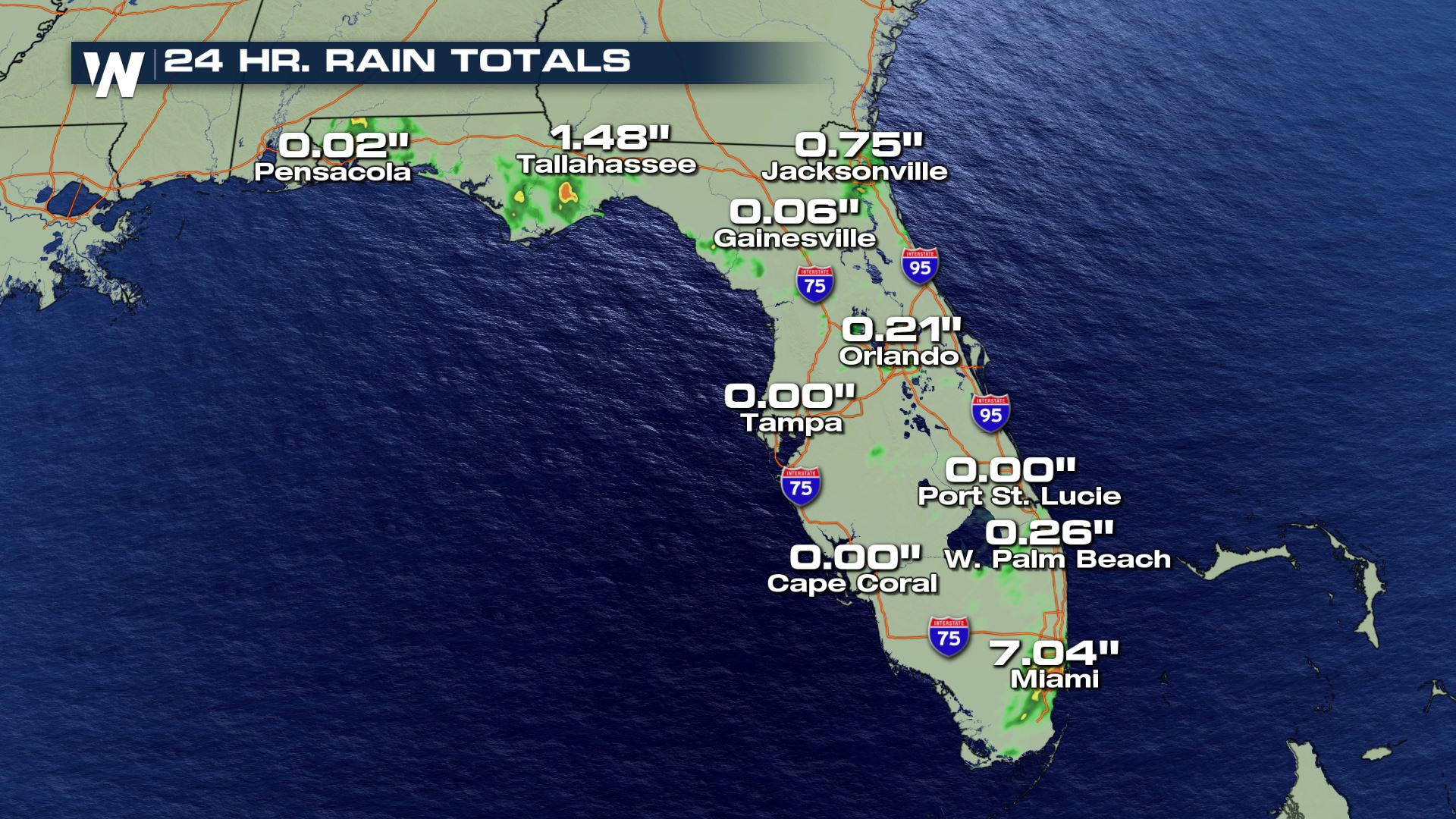 The good news? After some widespread afternoon showers and thunderstorms across the area, conditions will slowly begin to transition to more of a typical summer-like pattern for south Florida, with only daily thunderstorm chances expected for the rest of the week and into the weekend. It's a start, especially after Miami's wettest May on record, with still a few days left to go in the month.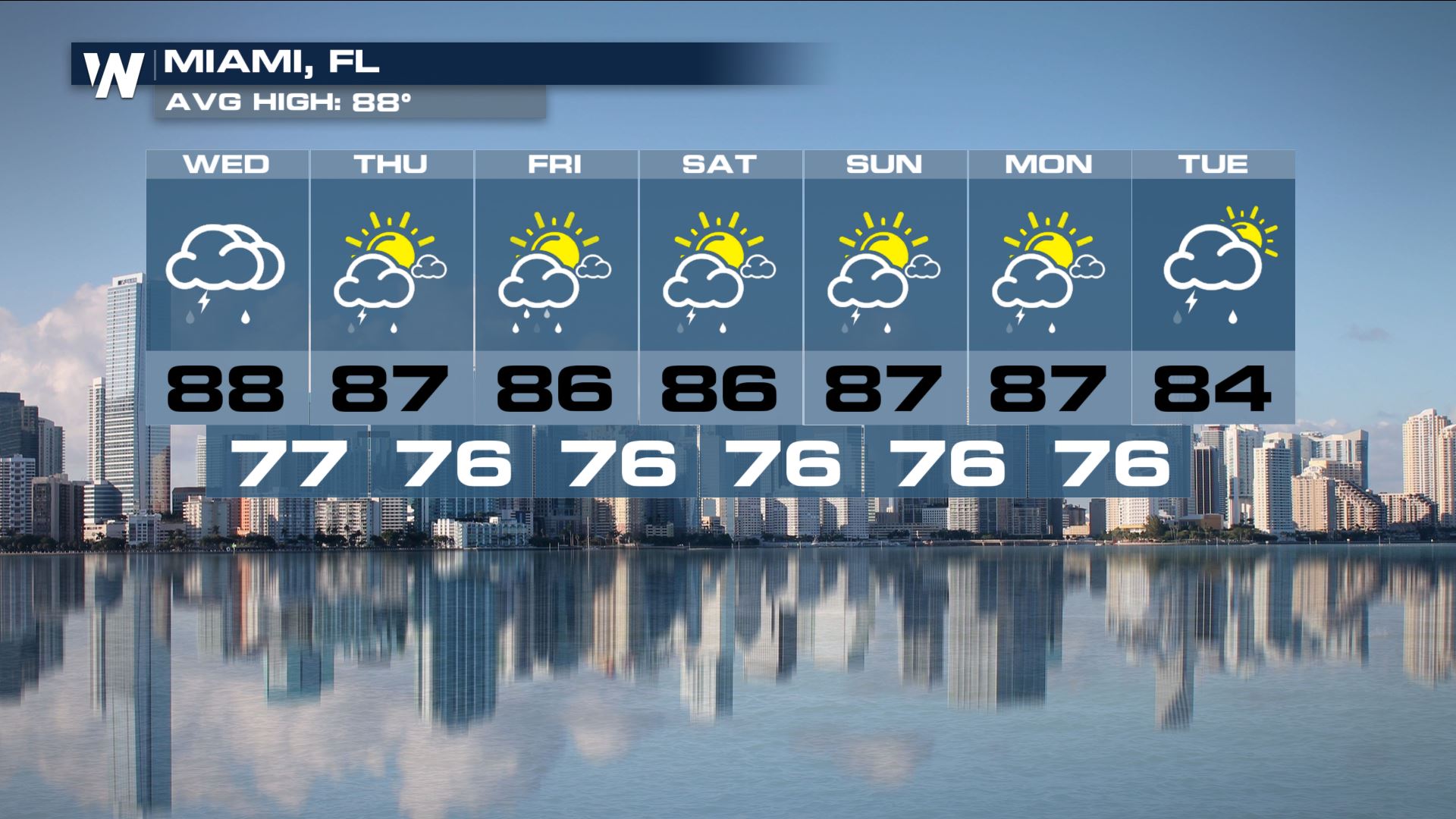 Stay with WeatherNation for the latest on the soggy Florida coastline.