As we monitor the severe thunderstorm threat in the southern United States (
read more here
) we are still tracking the potential for some strong to severe thunderstorm development through early tonight in the Mid-Atlantic United States. A new
severe thunderstorm watch
has been issued for northern North Carolina and southern Virginia through midnight tonight. All threats will be possible with scattered damaging winds up to 70 mph, hail up to 1.5" in diameter, and a tornado or two possible.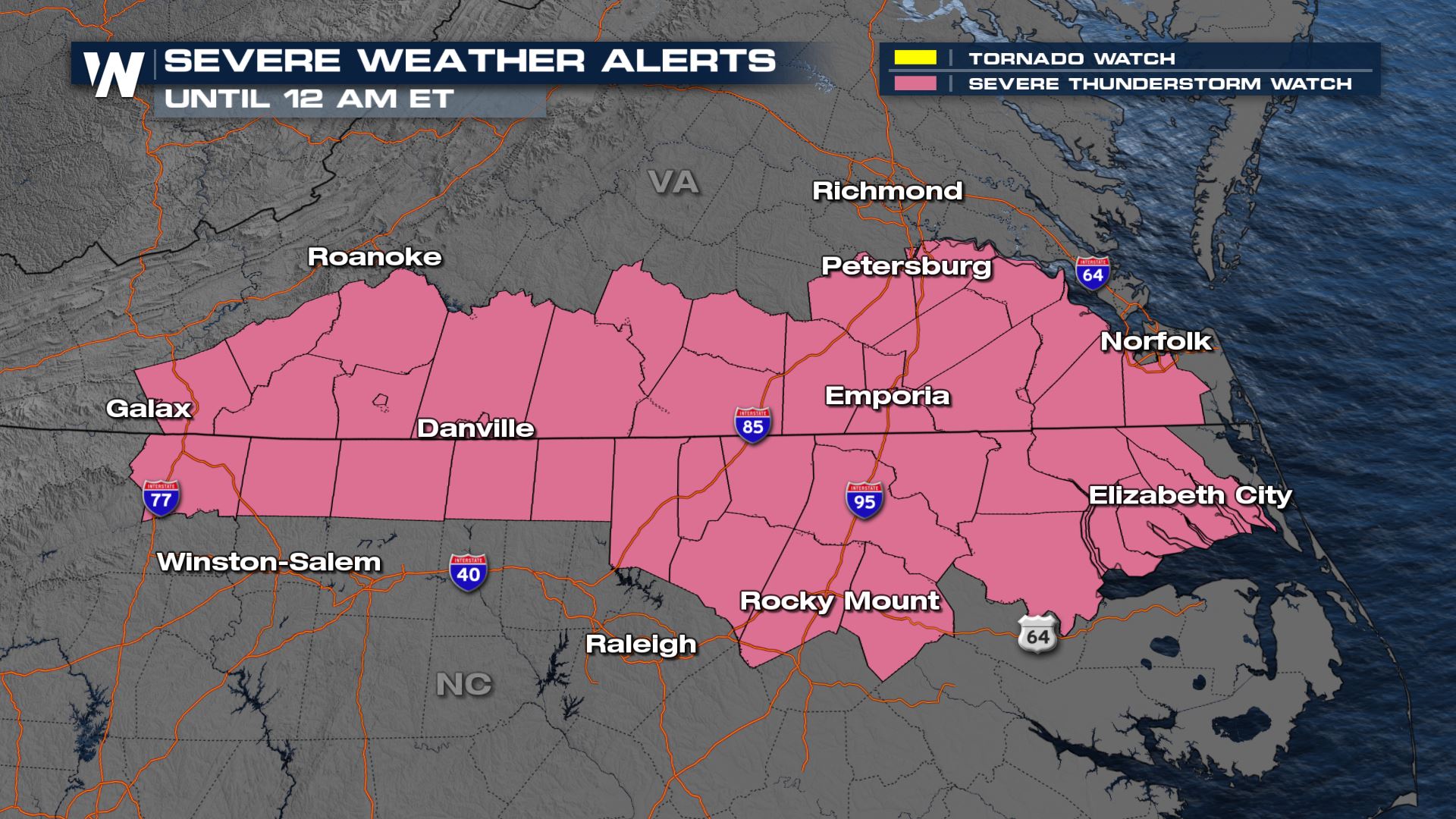 Severe Outlook
The Storm Prediction Center has issued us under a slight (level 2, on scale of 1 to 5) for severe thunderstorms. Surface heating will help with these storms, but ultimately the frontal boundary will provide the lift and shear for isolated thunderstorms. Some of these storms may be rotating supercells which will bring all threats for severe storms possible.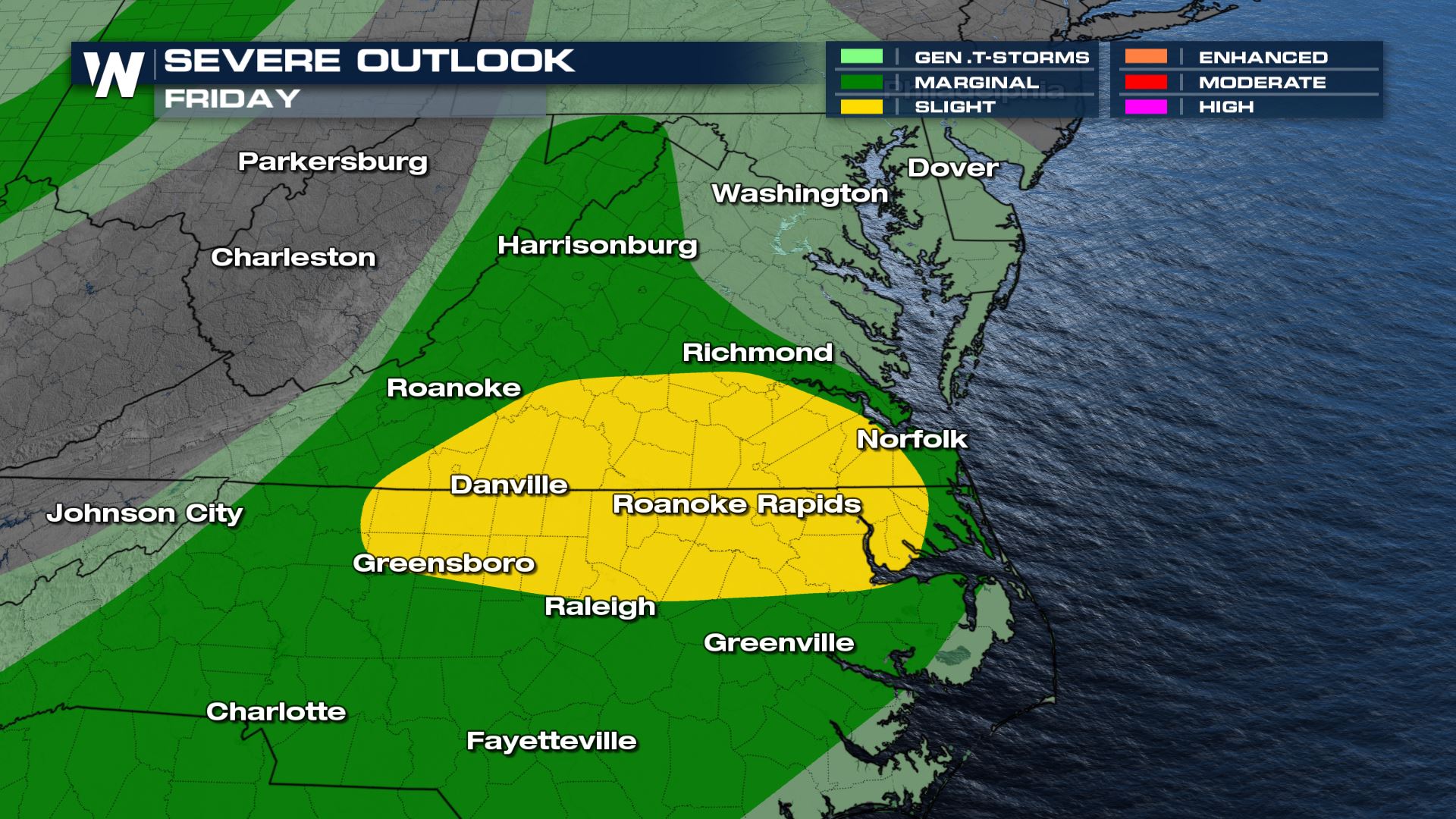 These threats include large hail and damaging winds but we can't rule out the possibility for a brief tornado in the vicinity highlighted in green below. There is some low level shear along this boundary so will be watching from the Virginia and North Carolina state line.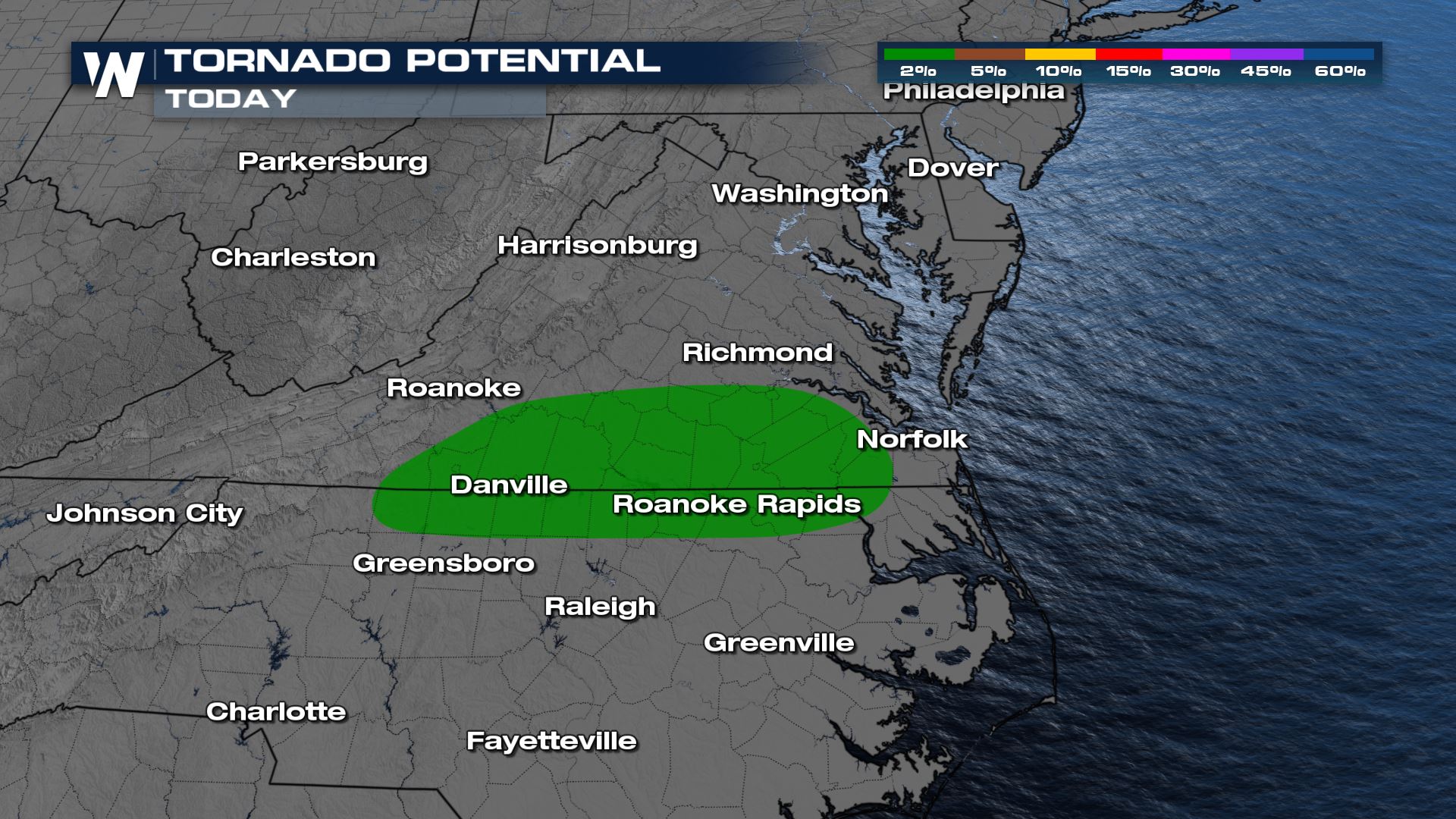 Forecast
A few thunderstorms have already fired up across the mid-Atlantic region with already a few severe thunderstorm warnings. As we take a look at our forecast models thunderstorms are likely to last after dark and become more stable into the early morning hours of Saturday.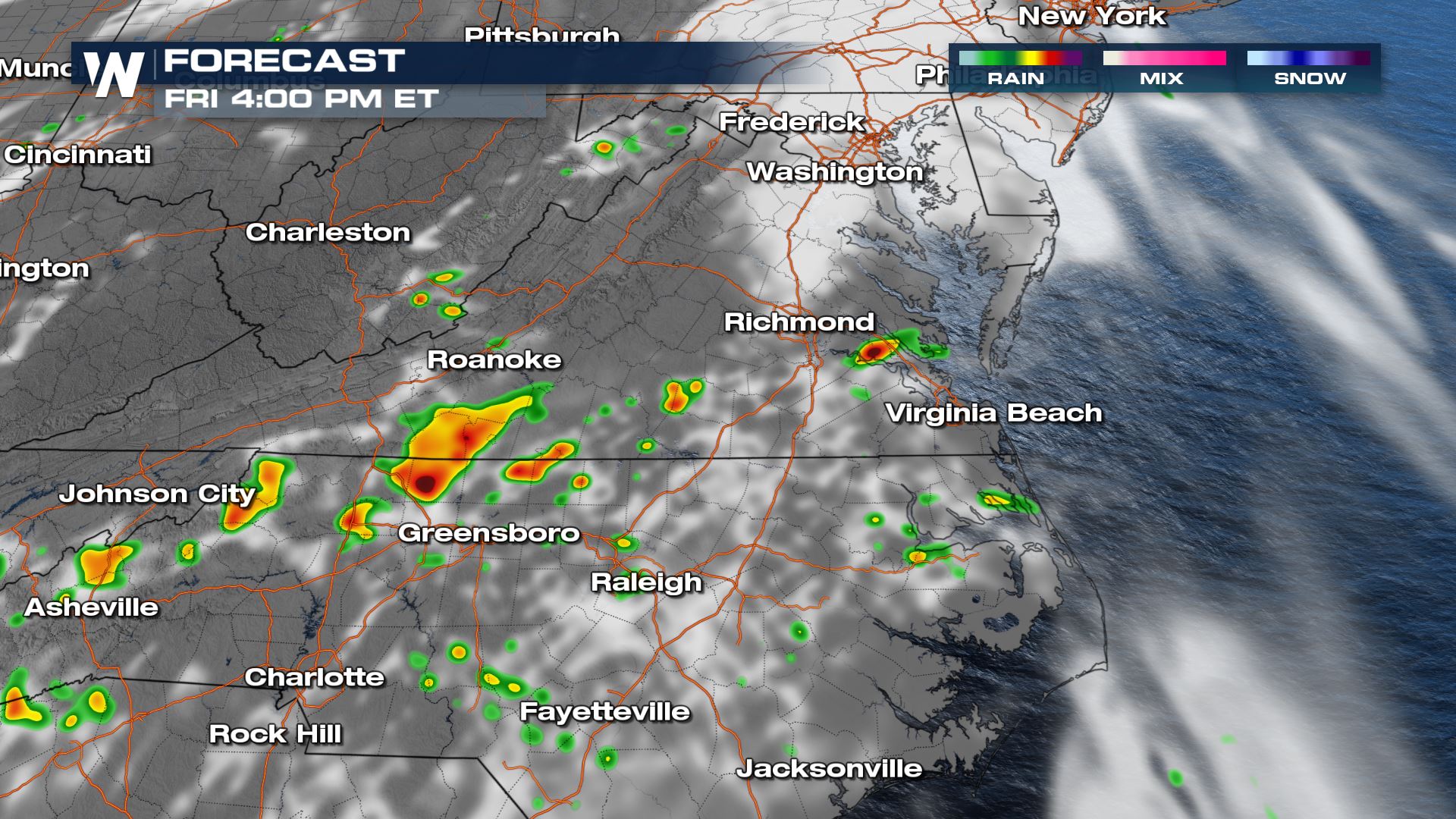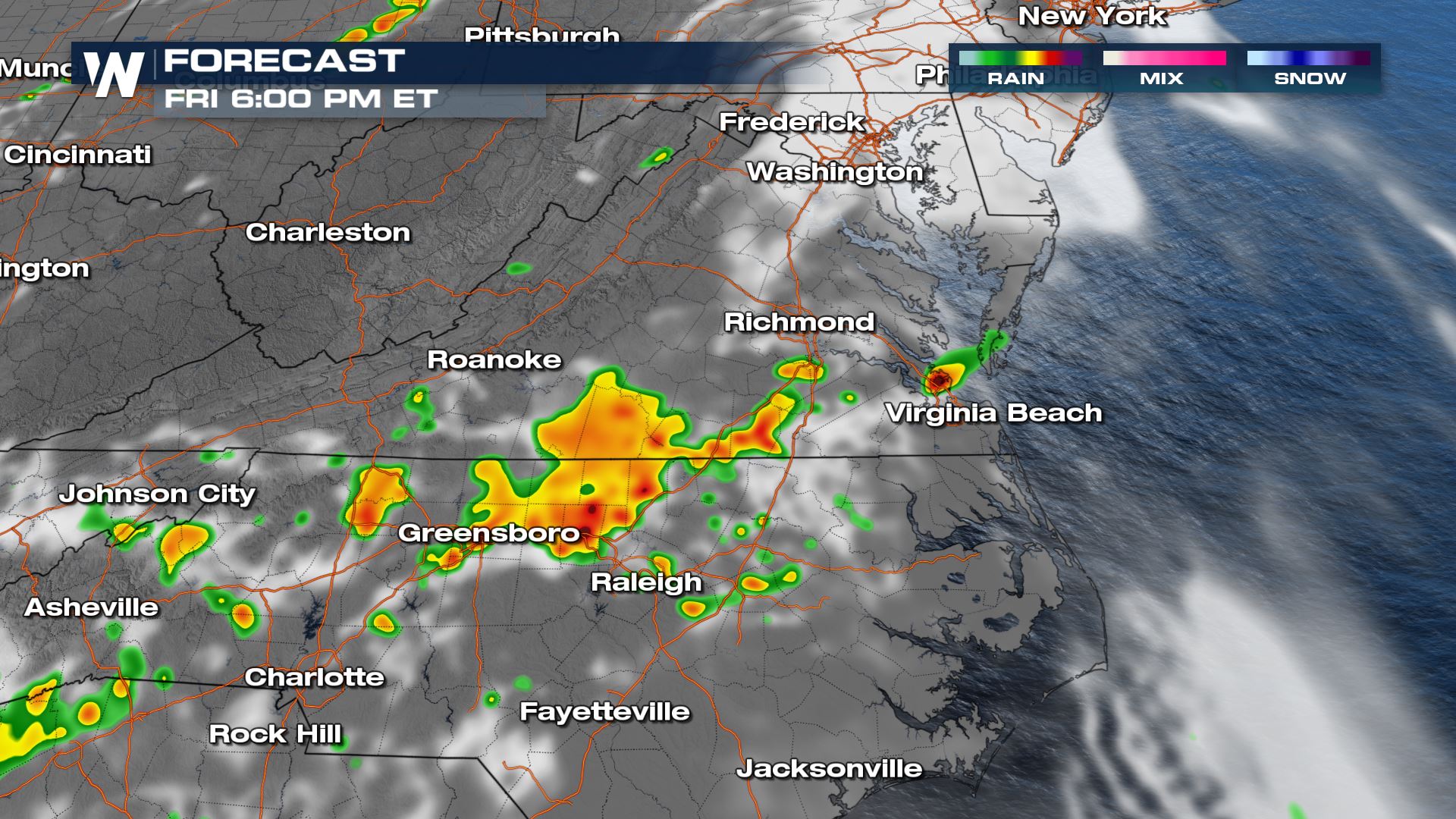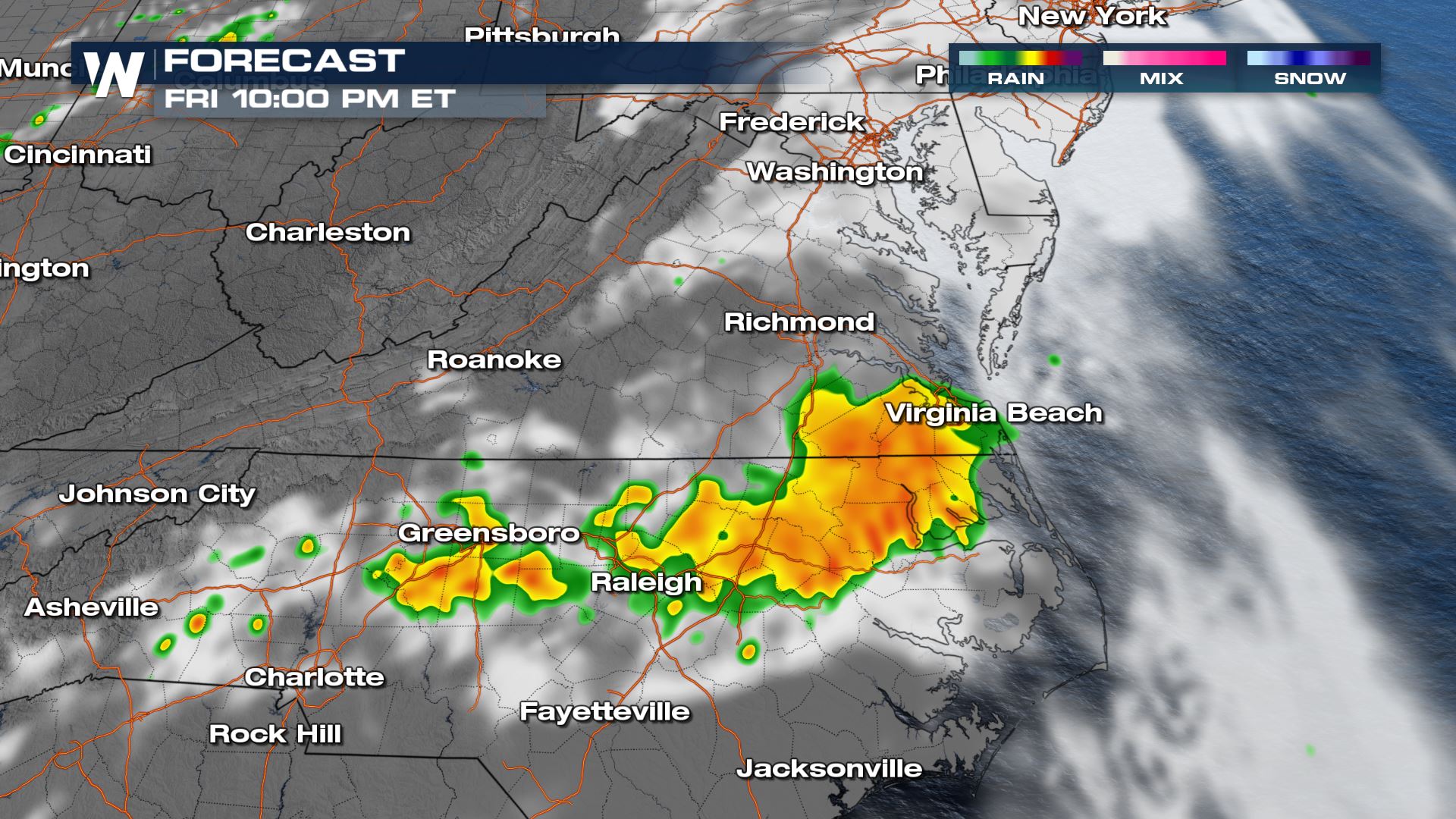 Forecast Rainfall
With storms generally lasting in a narrow window, the threat for flooding right now is not major. Although some isolated pockets near the Roanoke Rapids area may pick up a quick few inches of rainfall through tonight so watch for some road ponding.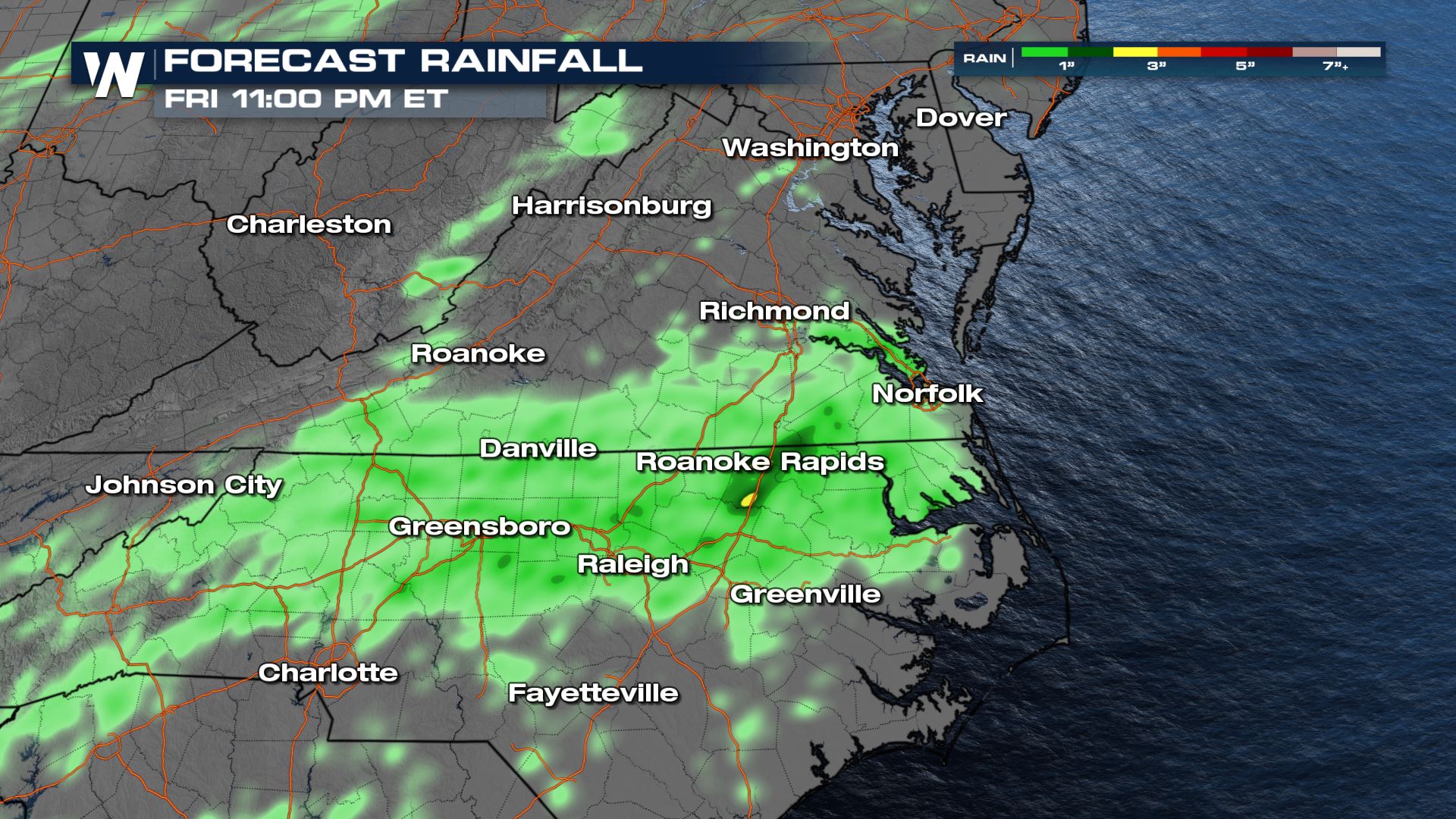 For the latest severe weather threat be sure to tune into WeatherNation, we're streaming 24/7 to keep you safe.