As we head through the rest of the work week, winter weather will continue to affect the middle of the nation from the southern Plains to the lower Great Lakes. Travel will become difficult to nearly impossible with significant heavy snow and ice expected. We've seen impressive snow and ice totals already for the Midwest.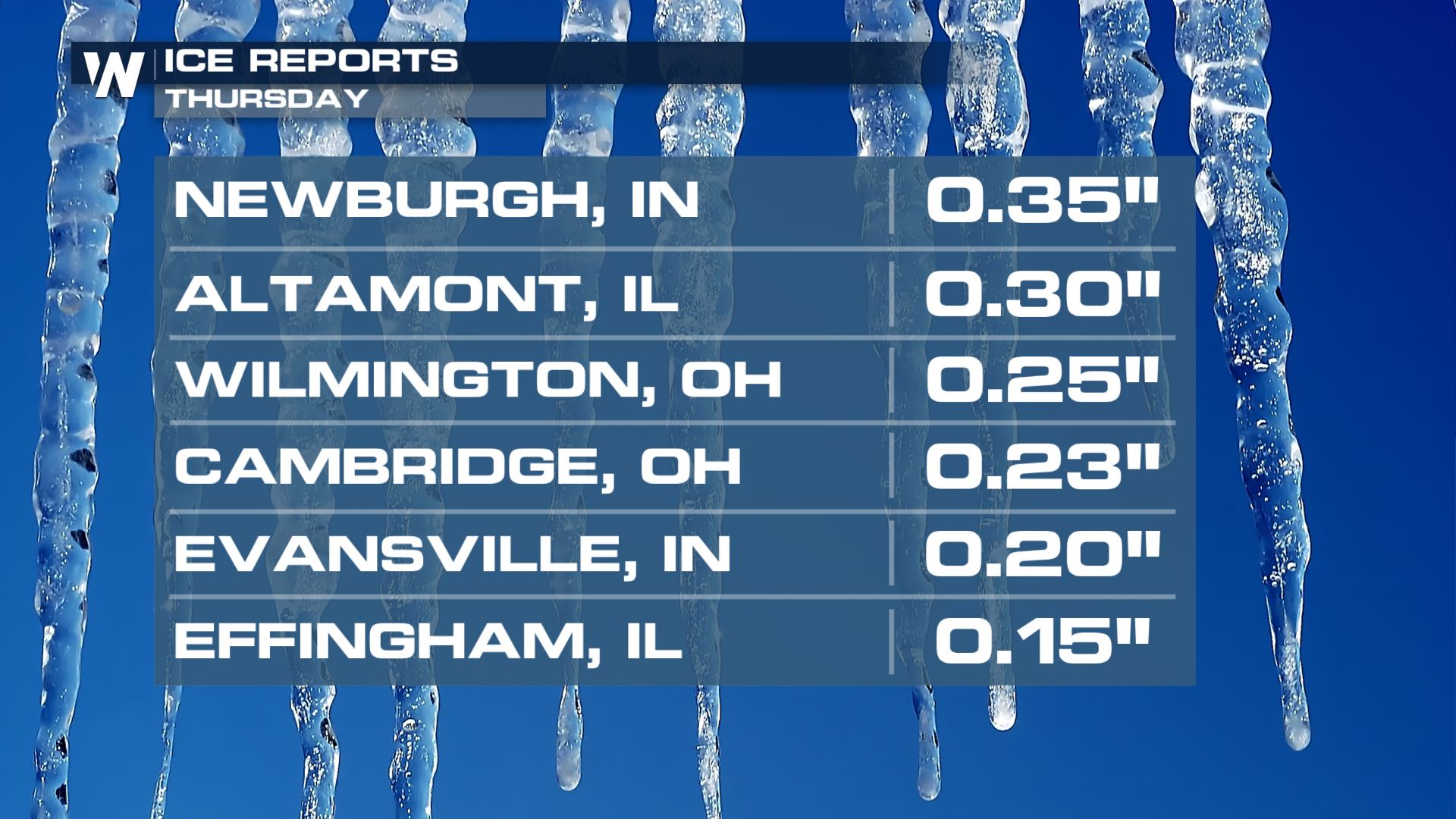 RELATED ARTICLES - Major Winter Storm to Impact Oklahoma & Texas and Significant Icing Event for the Ohio River Valley Thursday
Alerts
Winter Weather Alerts have been issued across the Ohio and mid-Mississippi river valleys through Friday morning. Some areas could see over a foot of snow, with others seeing up to an inch of sleet and freezing rain. Ice storm warnings have been added to areas of Kentucky, Arkansas and Missouri for the potential of up to 1" in ice build-up.
Forecast Timing
Snow and ice will slowly push east during the evening on Thursday, but still impact parts of Kentucky, West Virginia and Ohio with ice, sleet, snow and heavy rainfall.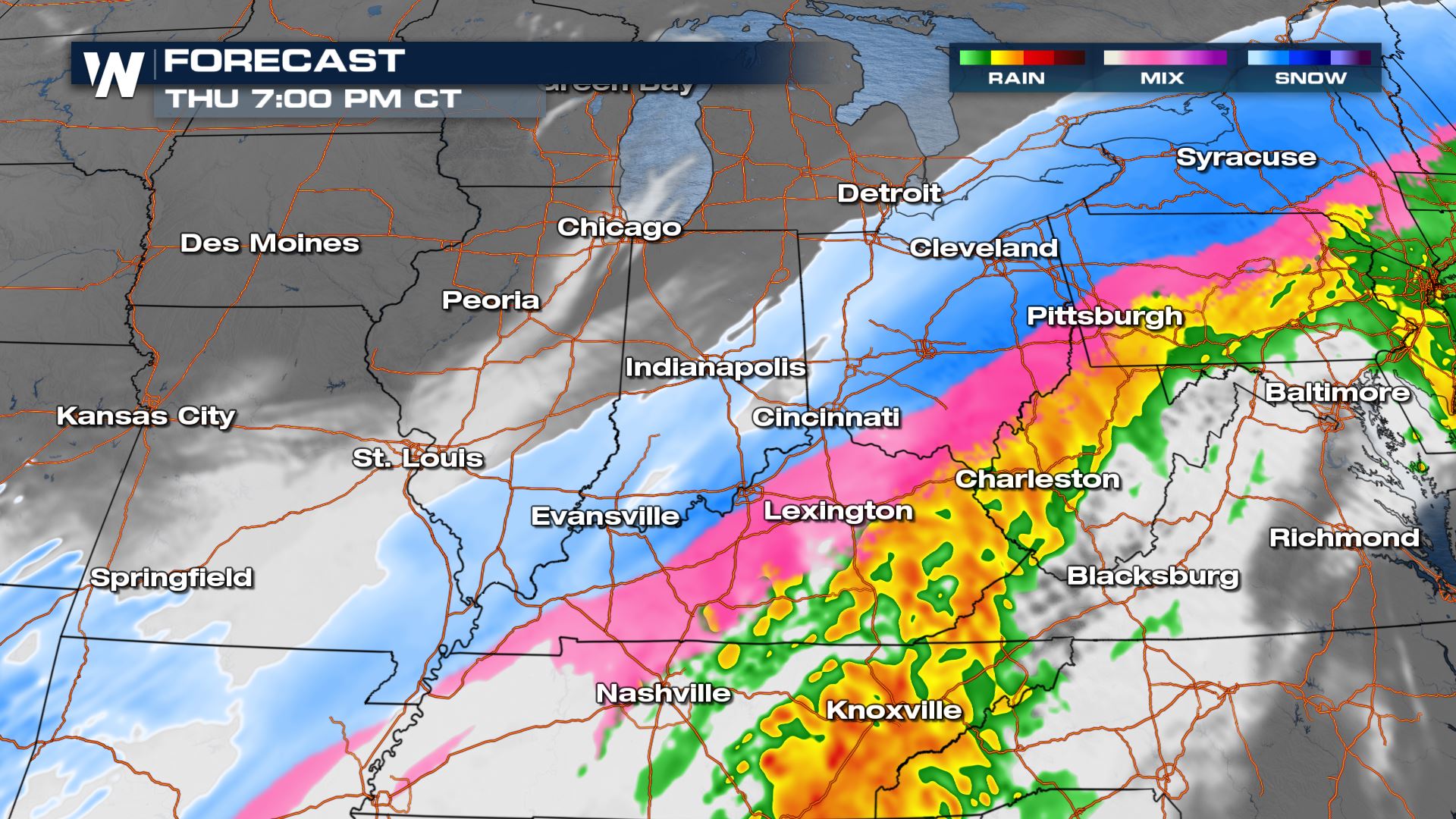 Activity really starts to taper overnight Thursday into Friday with just a few snow and ice showers lingering by daybreak on Friday. Roads will be slick and icy so please take it slow.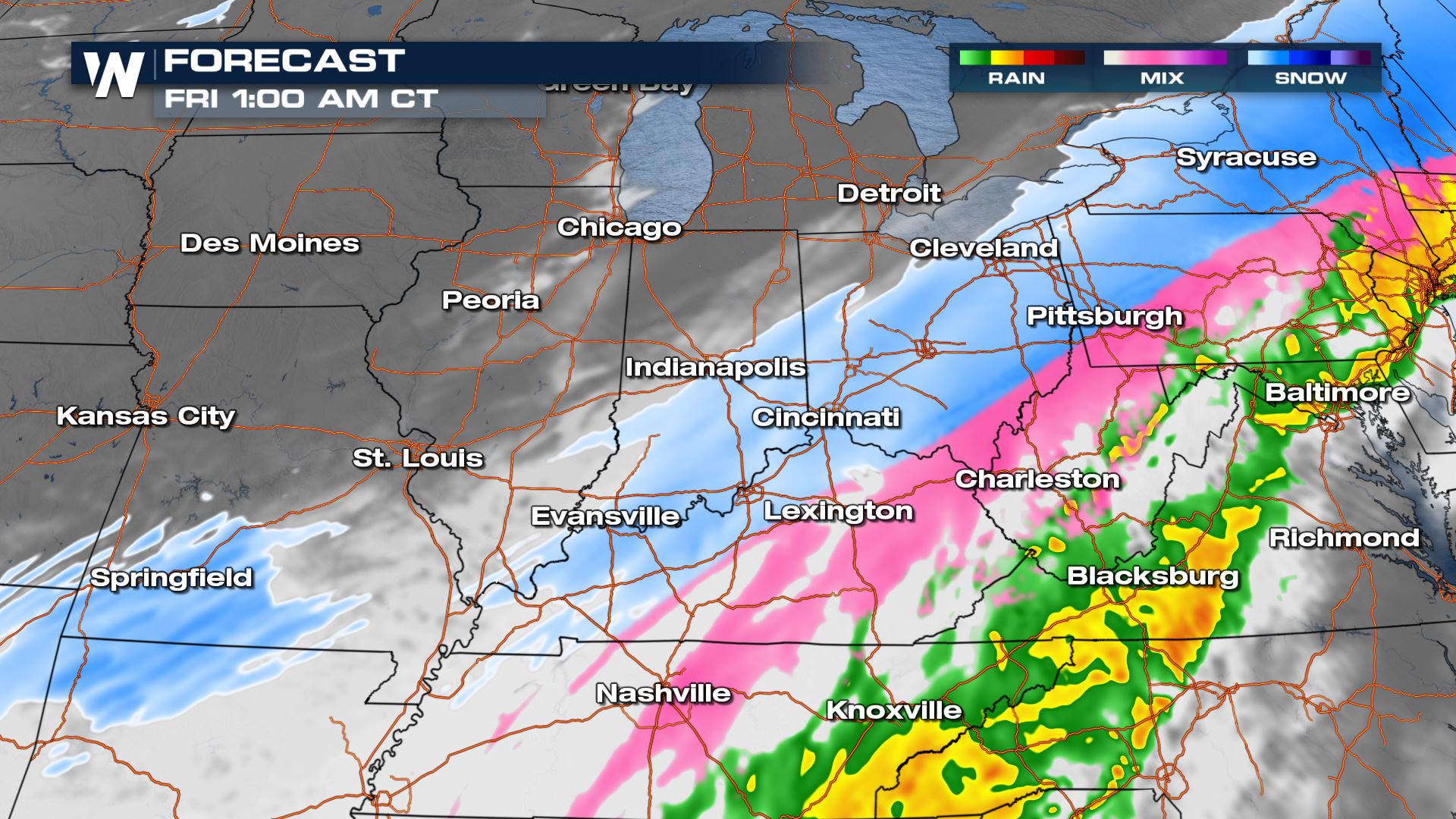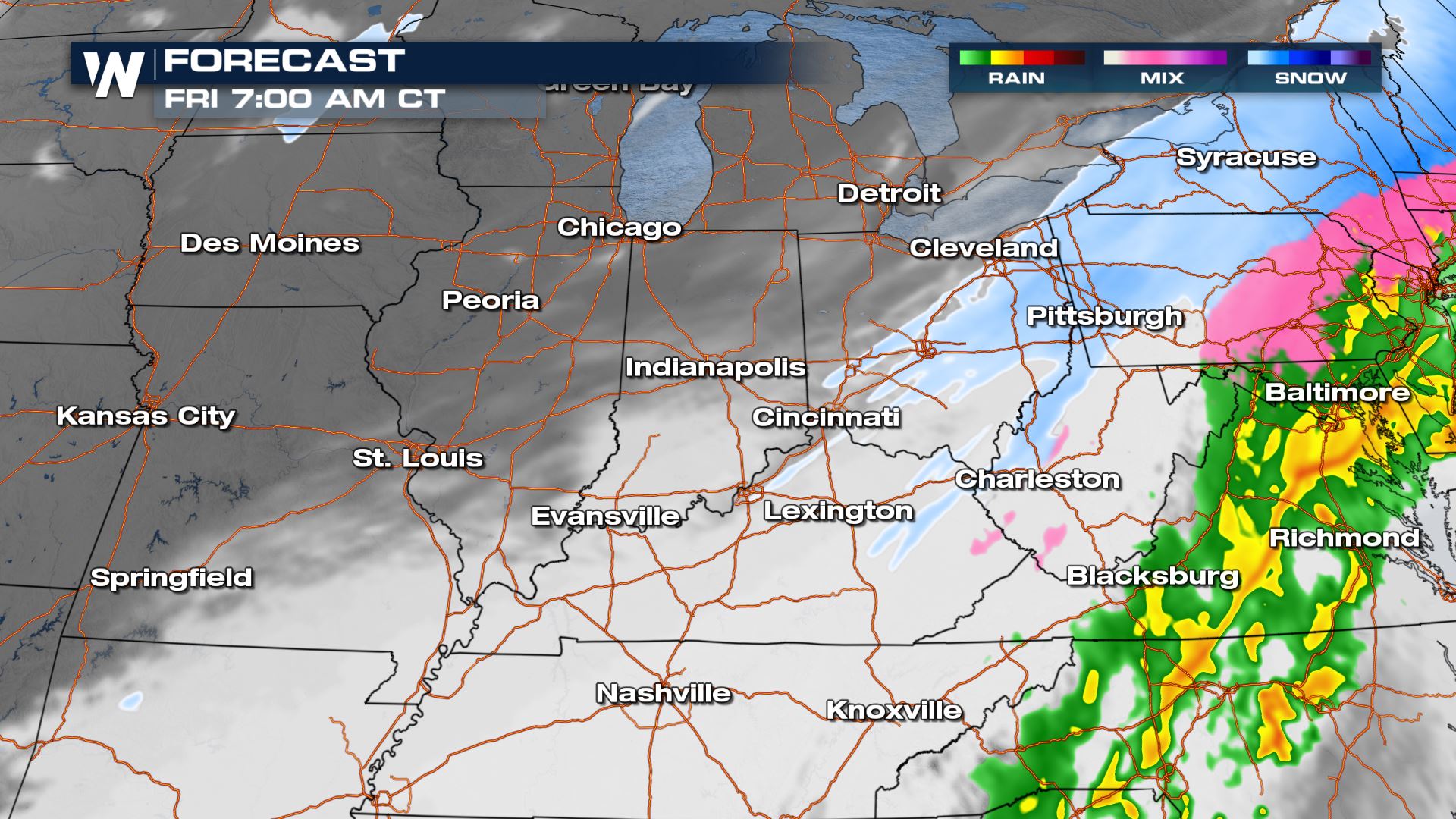 Forecast Accumulation
A swath of heavy snow will fall behind the low pressure center from the Plains into the Northeast. More than a foot may accumulate by the time the snow ends.
We also have the potential for a heavy icing event across the Ohio River Valley down into Texas. More on this in our web article (link at the top of the page).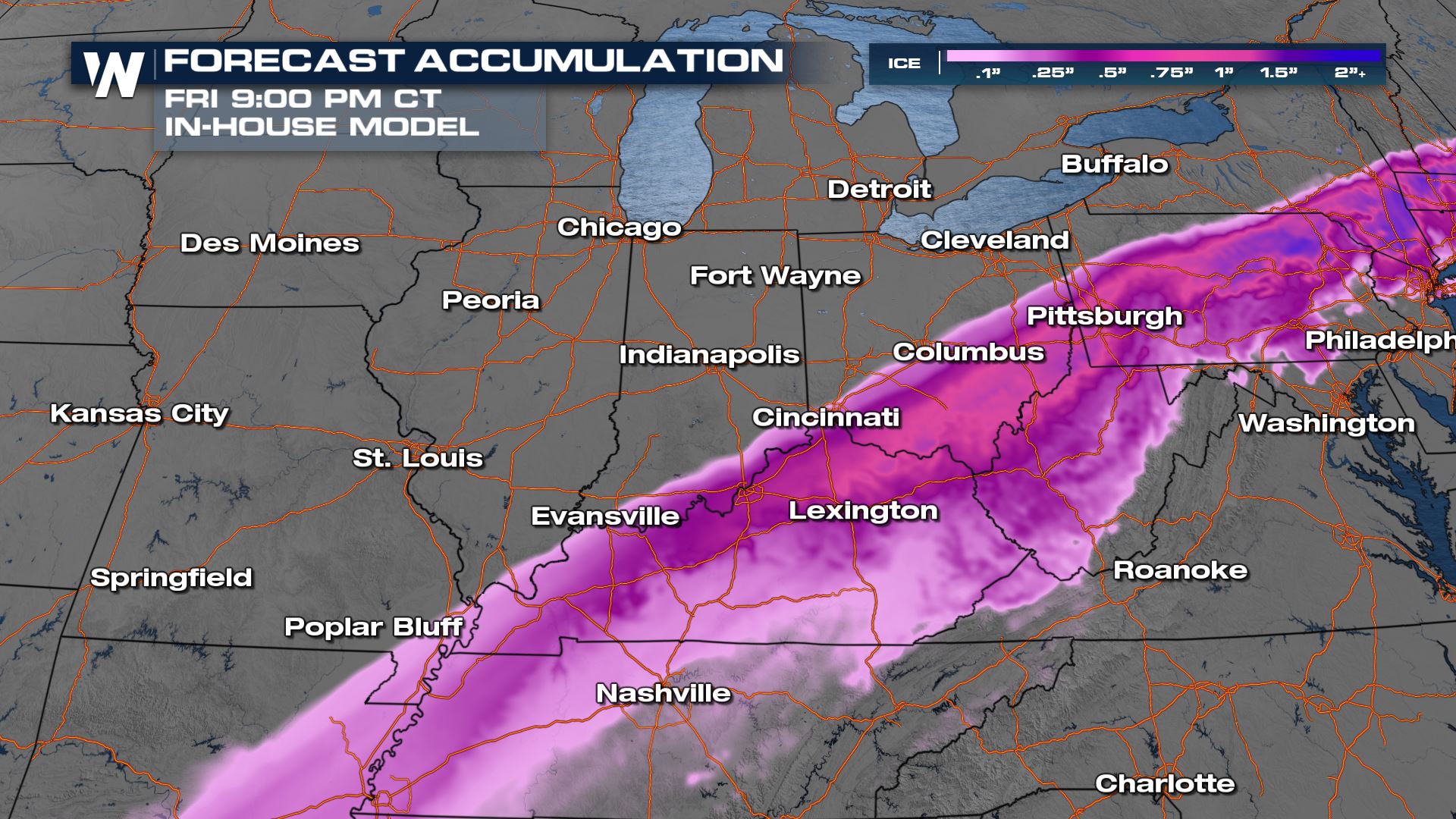 Travel will be difficult, if not impossible in many locations. Please take it slow.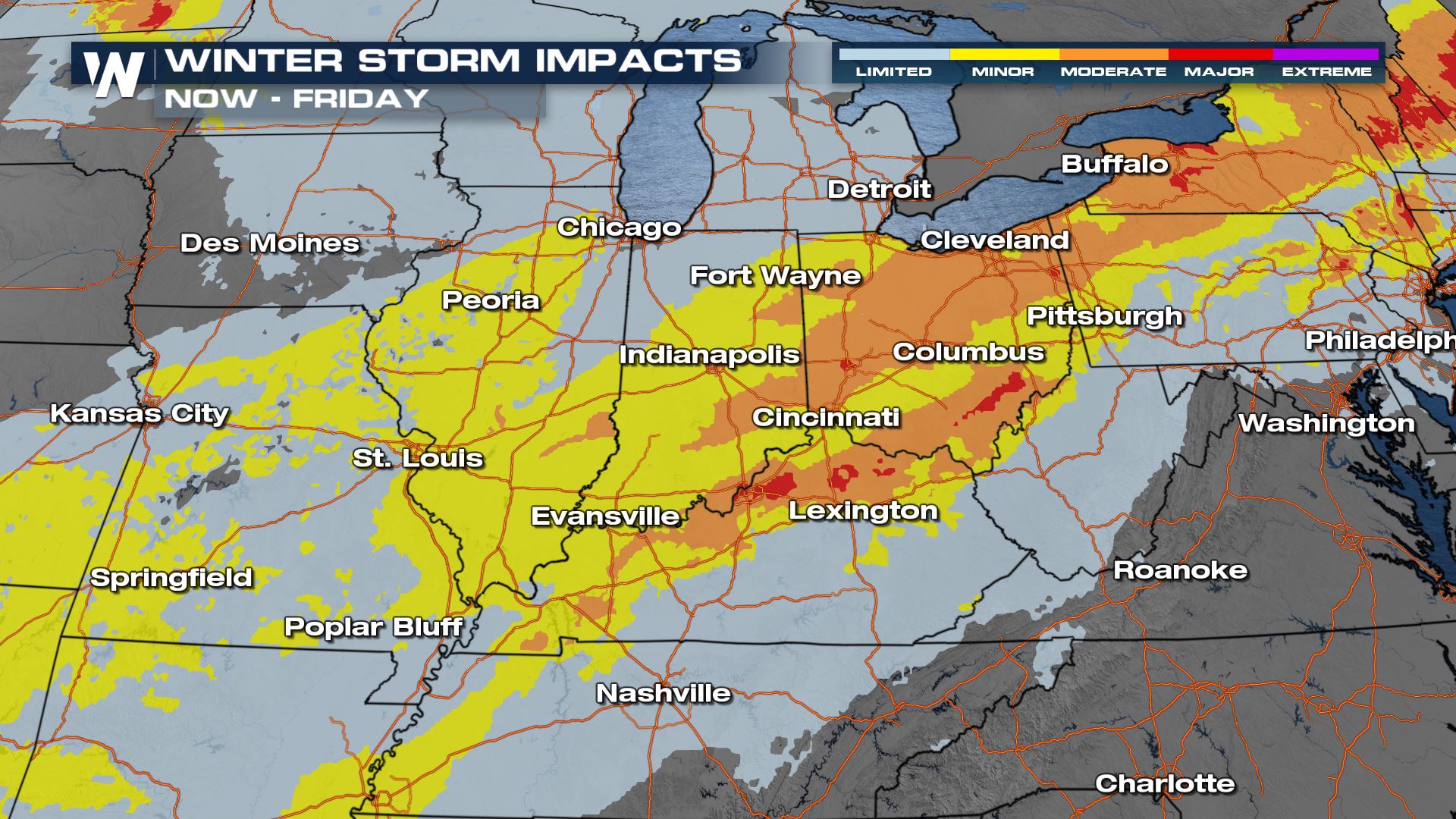 Be sure to tune into WeatherNation for the latest, we're always streaming 24/7.