REPORTS
Severe hail moved through Wisconsin Tuesday morning. Here are some of the large hail reports, including a hail reports of softball size in Appleton.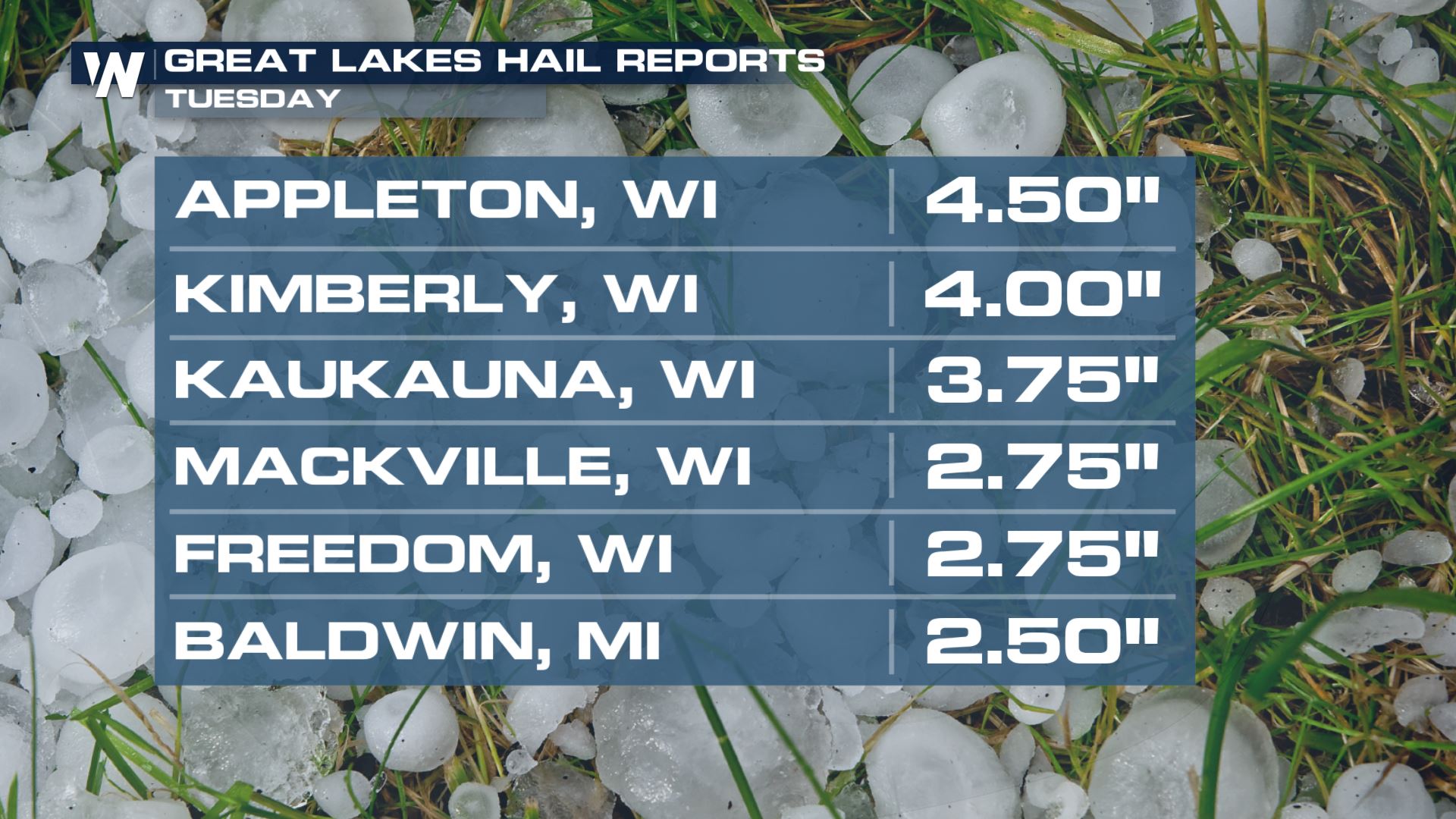 The same complex also dropped hail to the size of limes (2" in diameter) over parts of the Upper Midwest by the midday and afternoon hours too.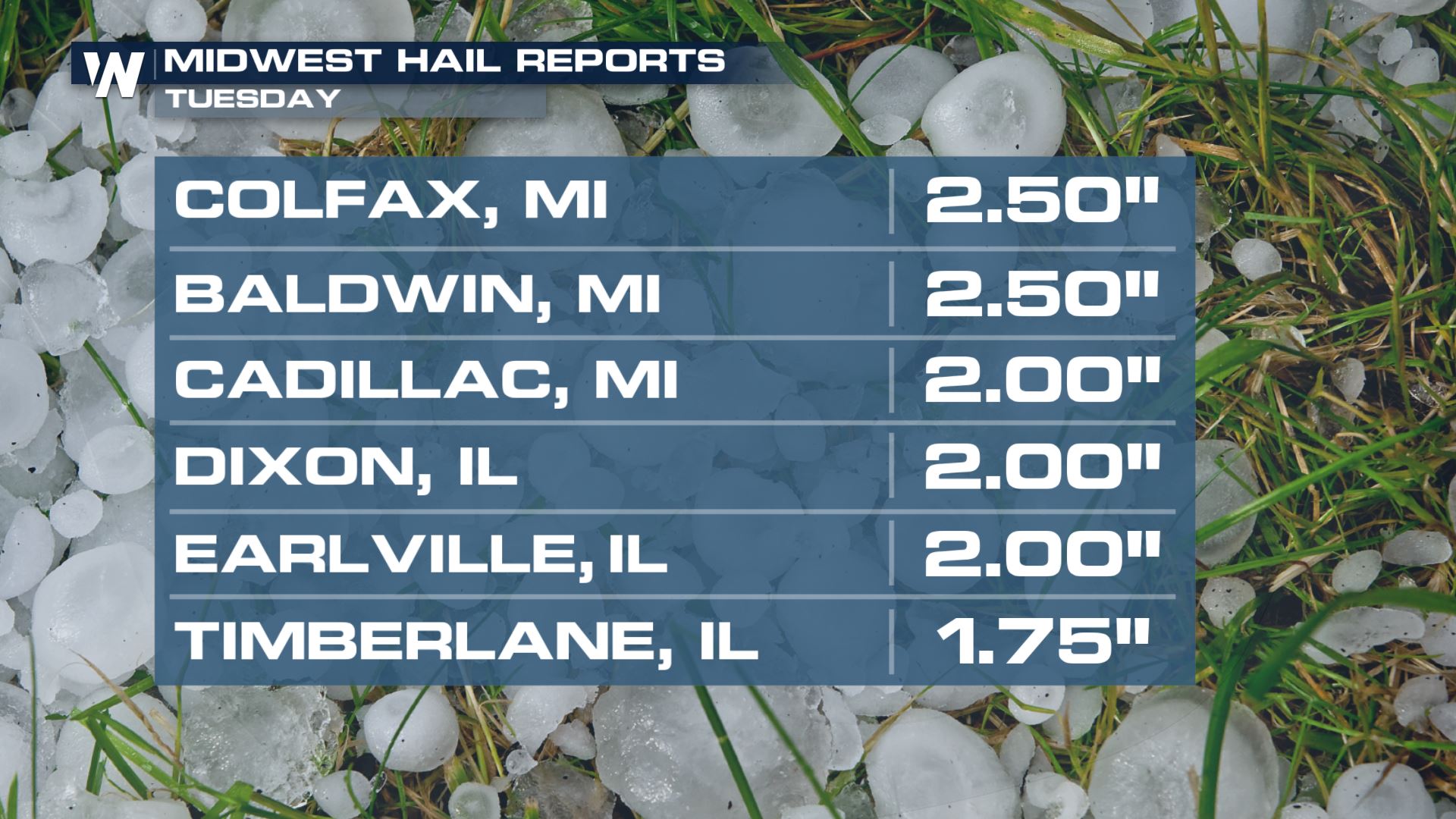 Where could the severe hail be heading to next? Below is a look at the latest forecast. An amplifying mid-level trough and a surface cold front will be the focus for producing severe storm chances across the Great Lakes this afternoon and evening. All modes of severe weather will be in the forecast for cities like Chicago, Fort Wayne and Kalamazoo. Here is the latest severe forecast.
Severe Outlook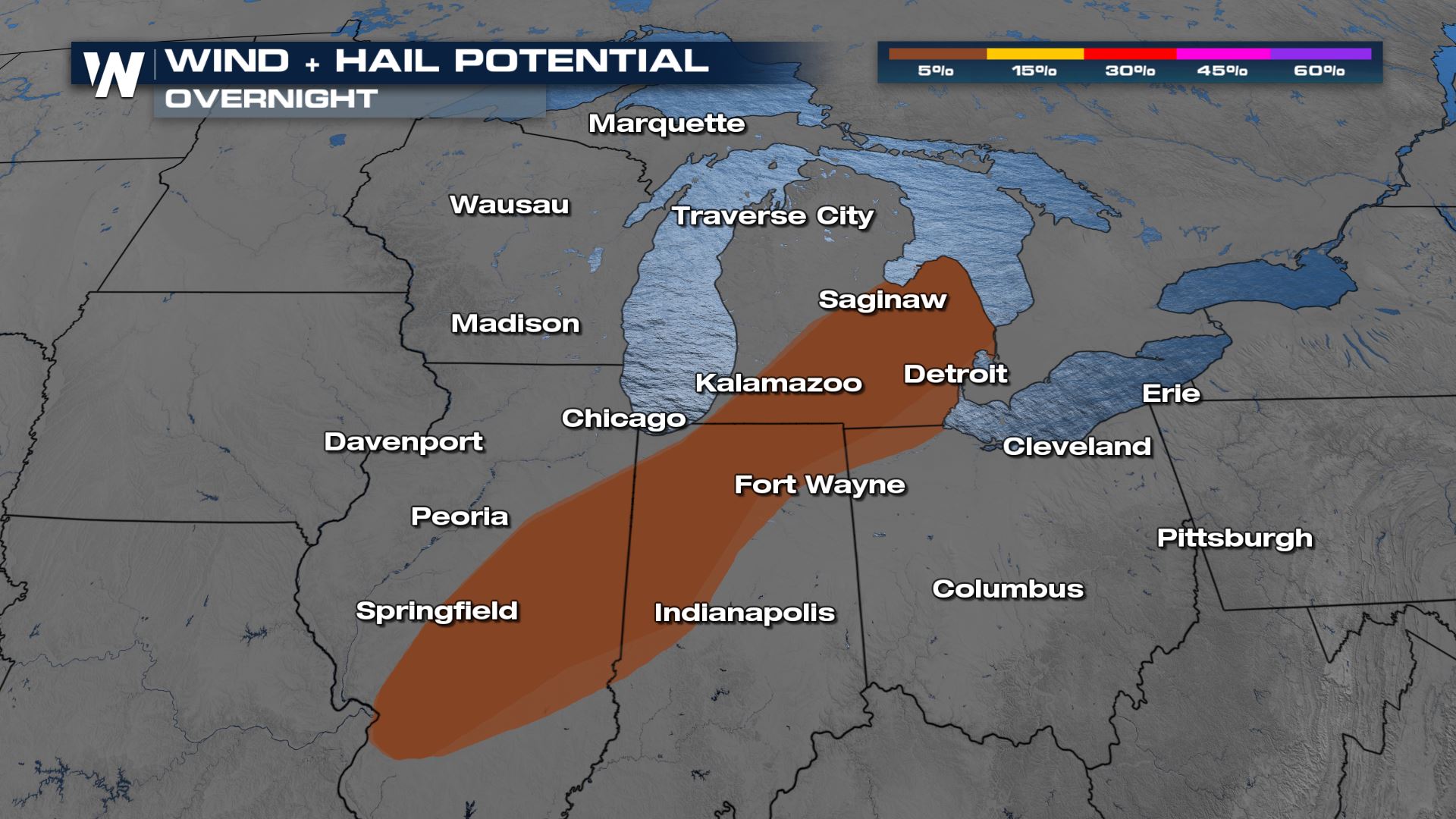 Severe Risks
A few tornadoes along with damaging winds and large hail are still possible into the overnight hours. If you are located in the tornado risk, you will want to make sure you have a severe plan in place in case you have to take cover.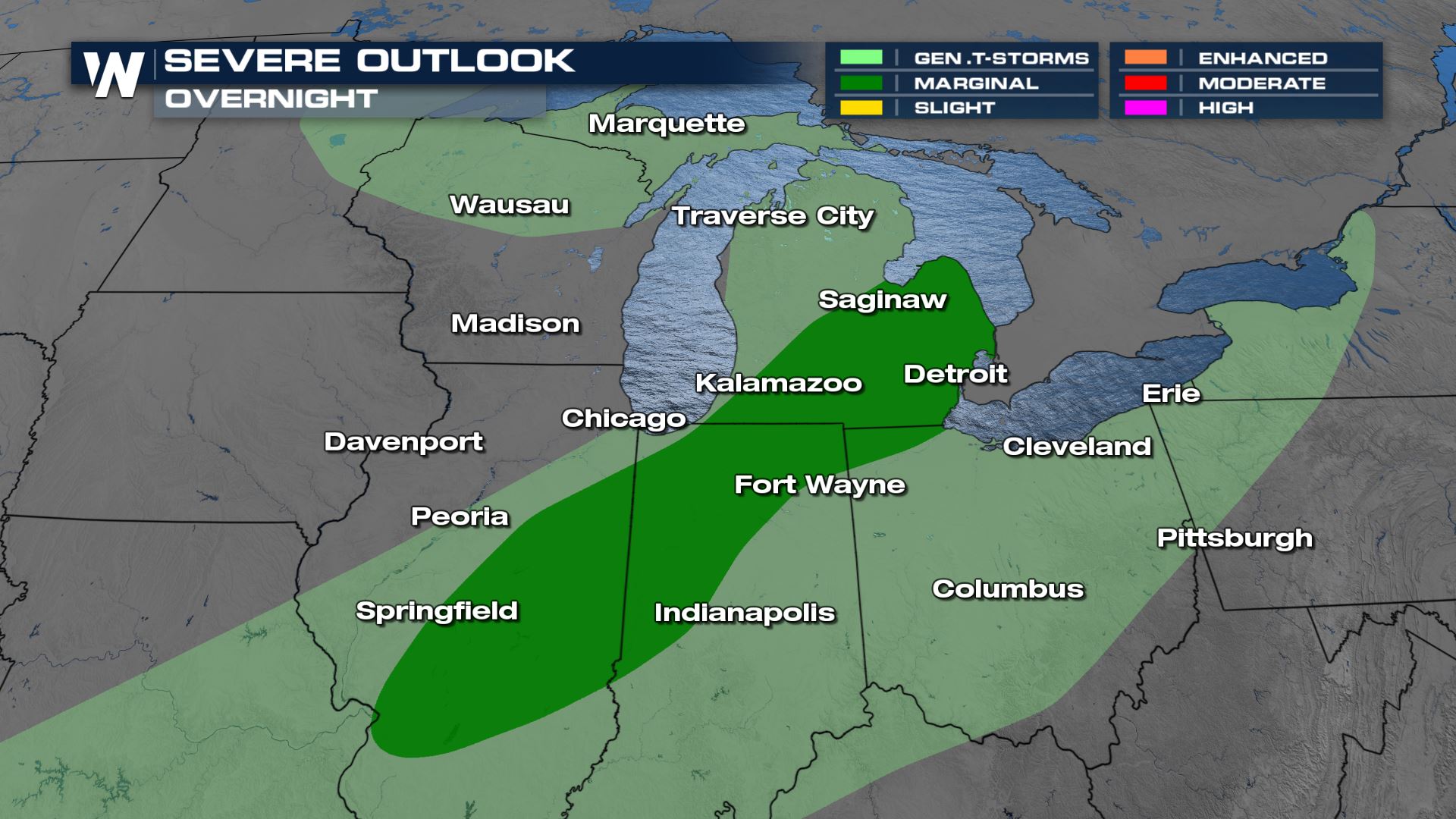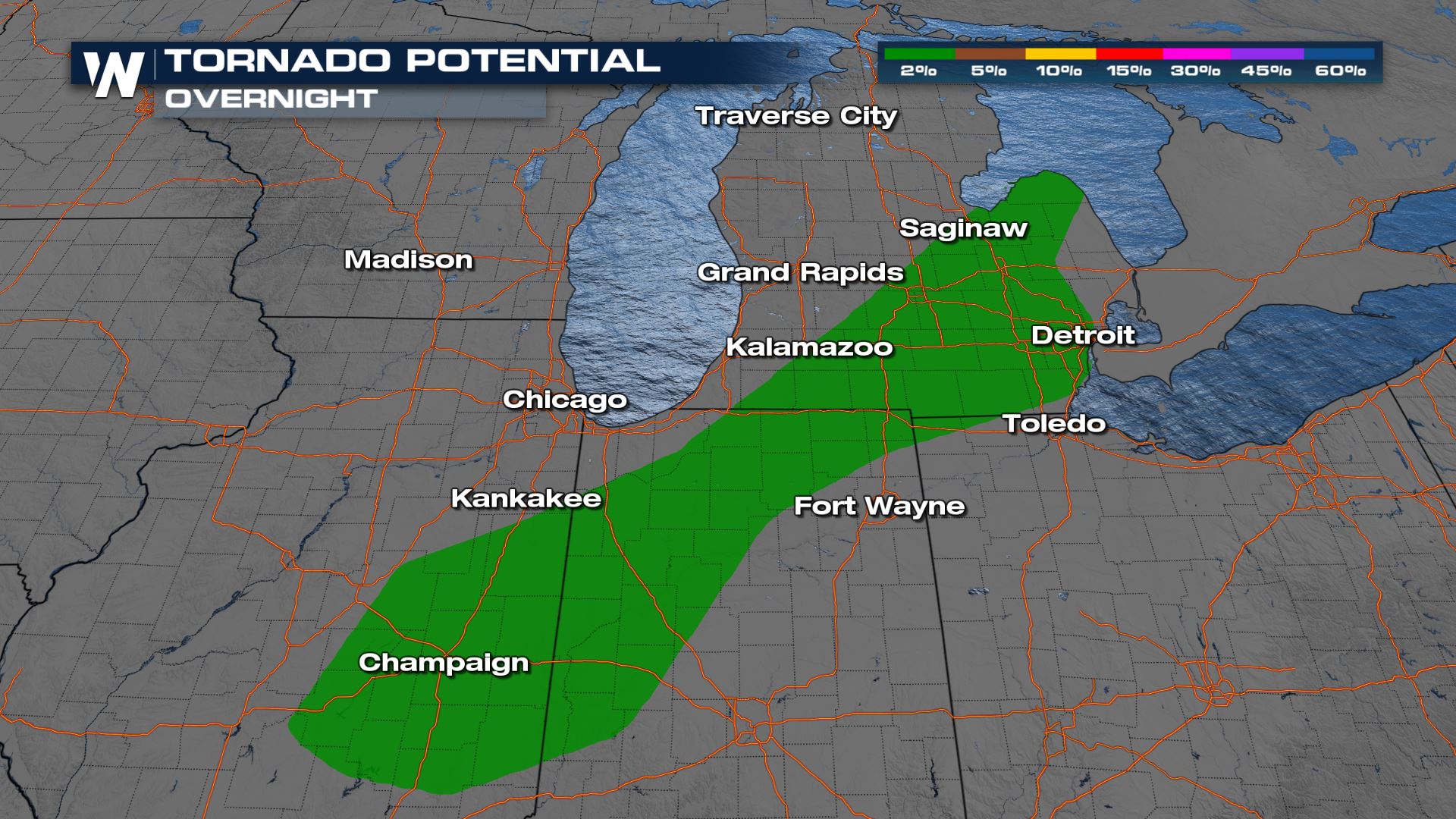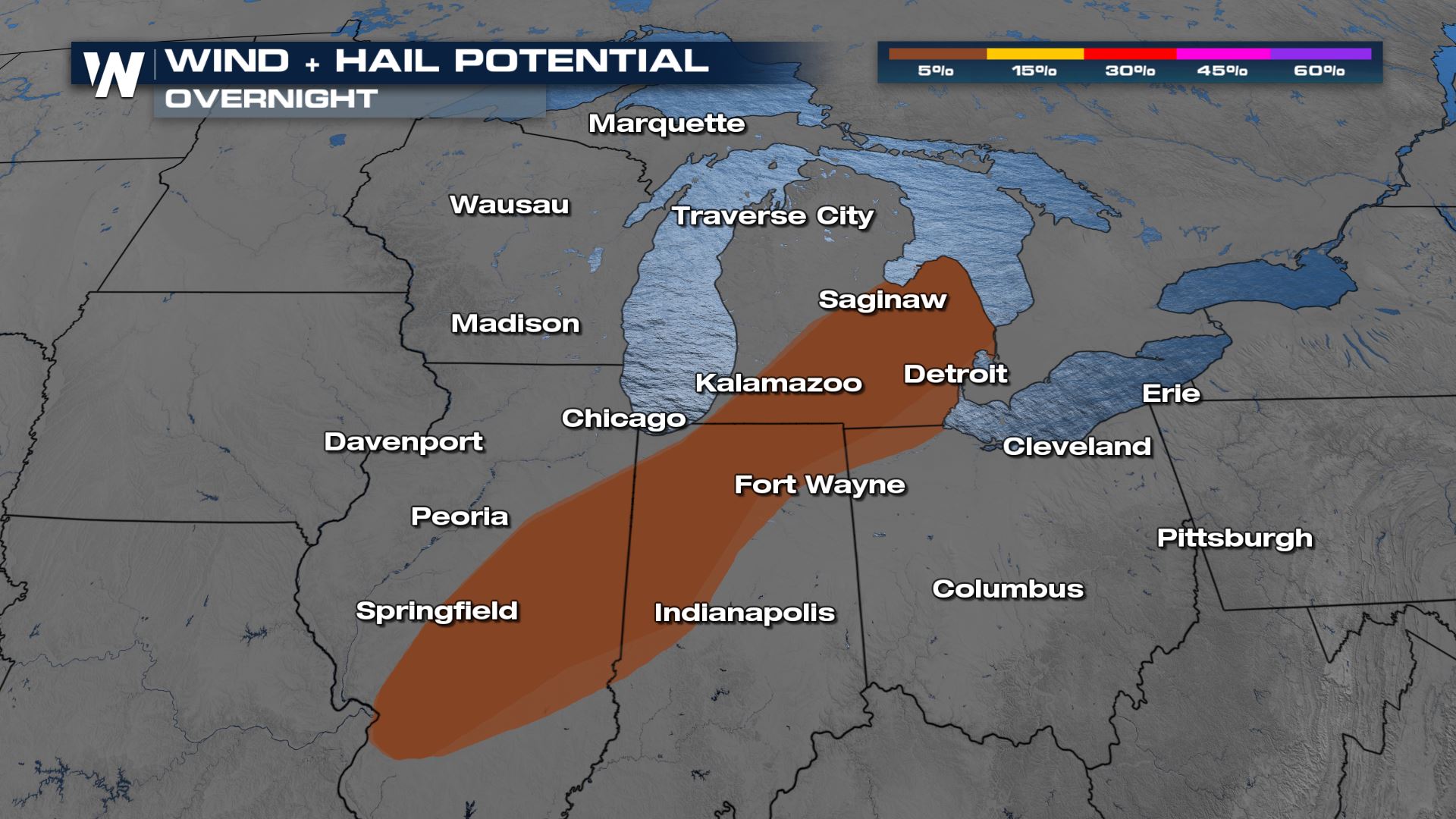 Forecast
Most of the storm activity that could produce the worst severe weather is likelier in the early parts of the nighttime hours.
Rainfall Forecast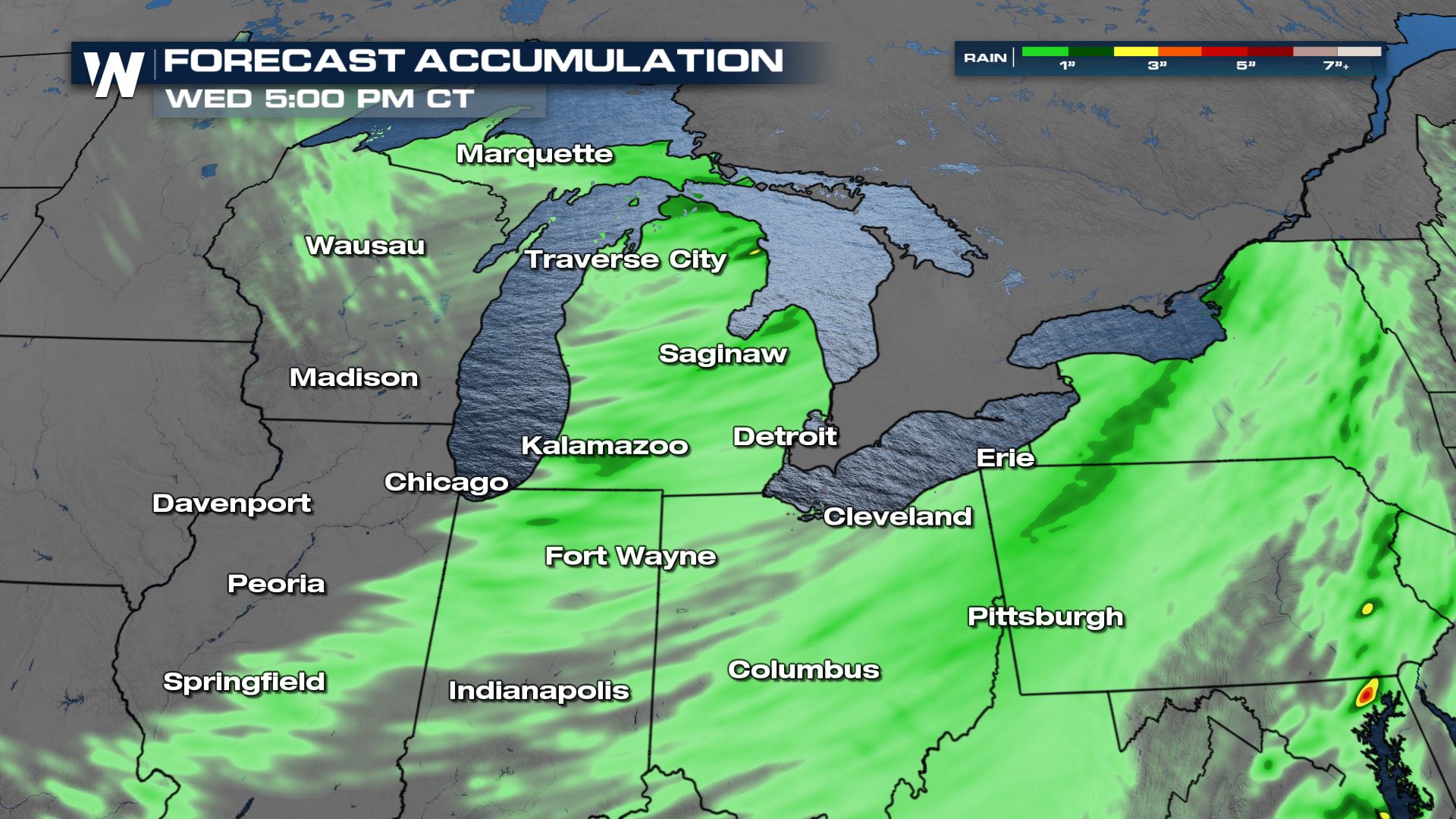 Isolated spots in Michigan could see up to 3 inches of rainfall when all is said and done. This means a very isolated flash flood risk will be in the forecast.
Excessive Rainfall Forecast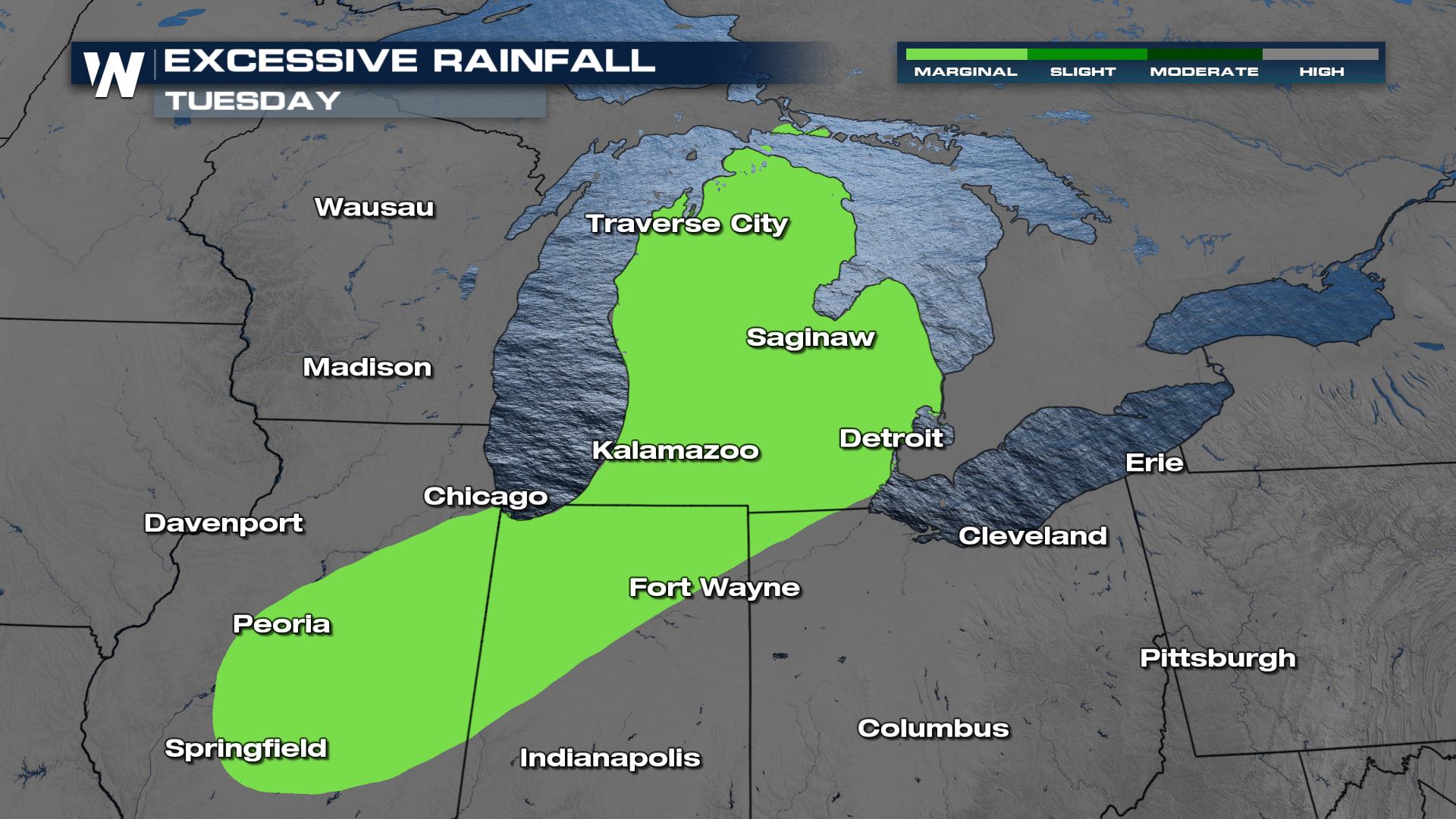 A Marginal risk for excessive rain is in the forecast for the entire state of Michigan today and tonight. This means that a few isolated areas of flash flooding will be possible. For more updates on today's severe weather, tune-in to WeatherNation. It's so easy to stream 24/7. Here is how you can stream our weather coverage--->
STREAMING OPTIONS