A multi-day severe weather threat is underway for the Plains and Midwest as multiple low pressure systems traverse the region. Widespread strong and severe storms caused damage in the Plains on Friday. That threat will push east
through the weekend
.
Outlooks
There is a Moderate risk (4 on a scale of 1 to 5) that lasts until 7 am CT Saturday, this means numerous severe storms are expected.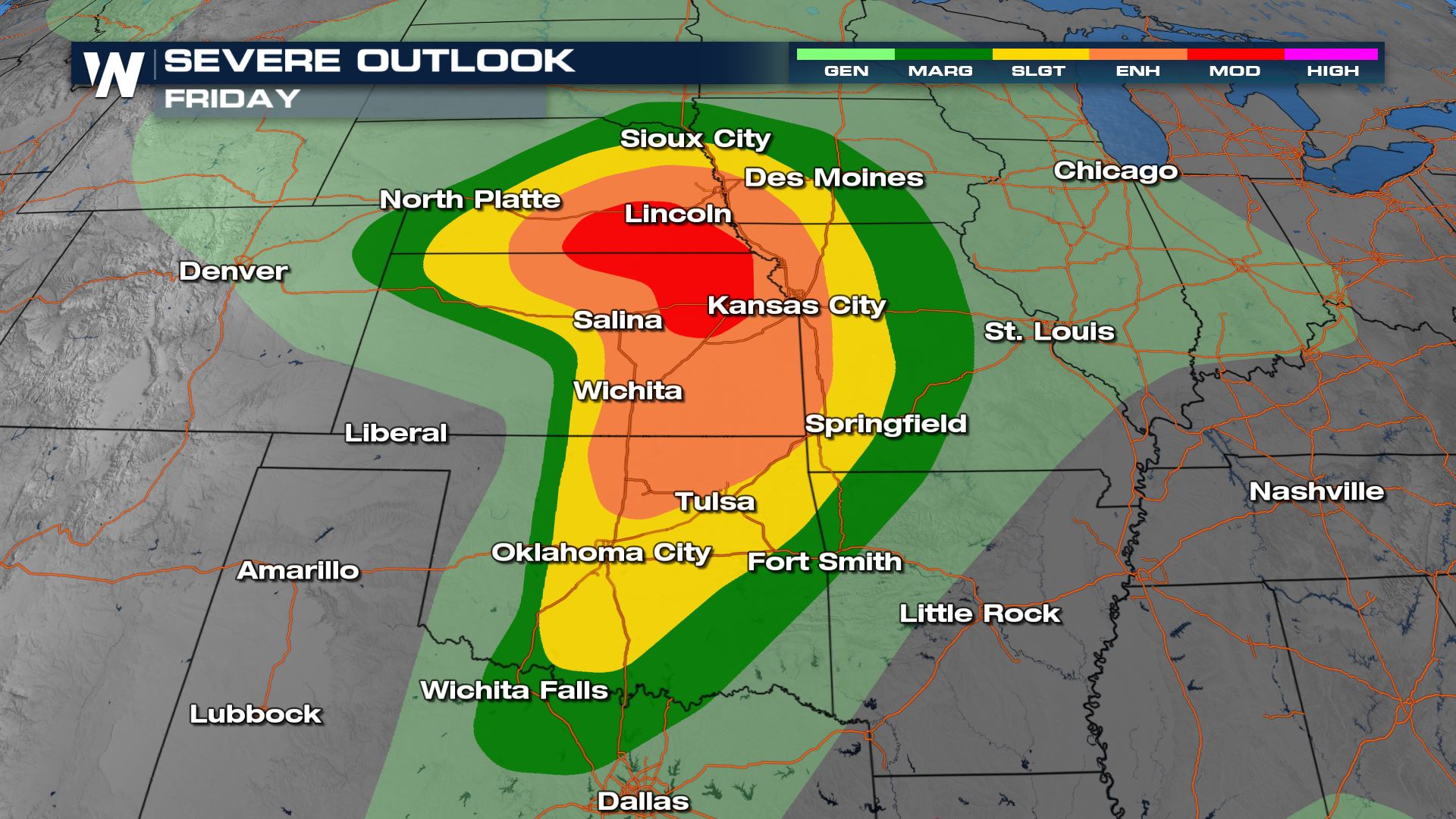 The biggest risk prompting the upgrade to the moderate risk is for damaging winds that will create damage. There is a significant risk of damaging winds, meaning storms that develop have a high likelihood of gusts over 74 mph, which is equivalent to a category 1 hurricane.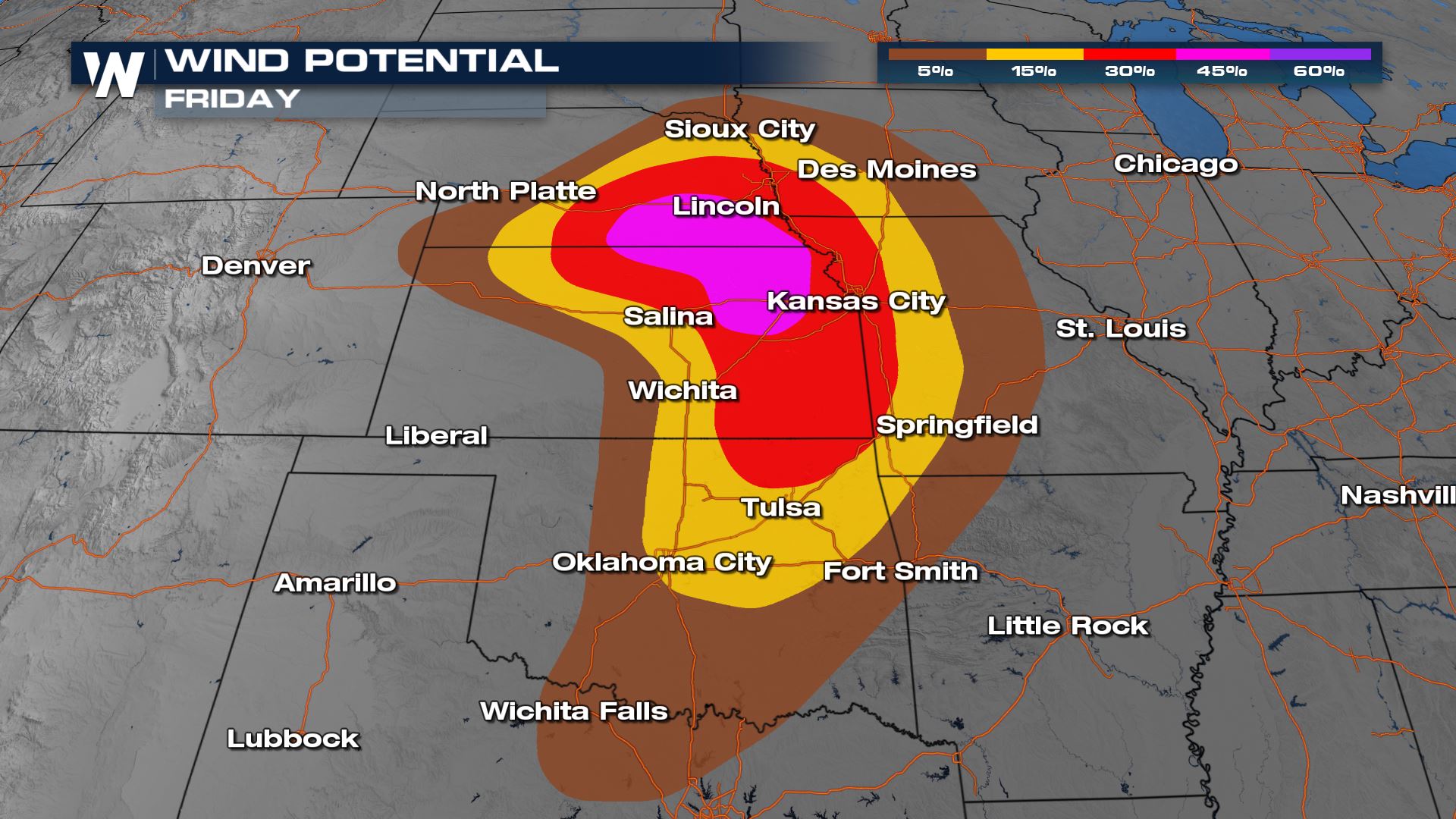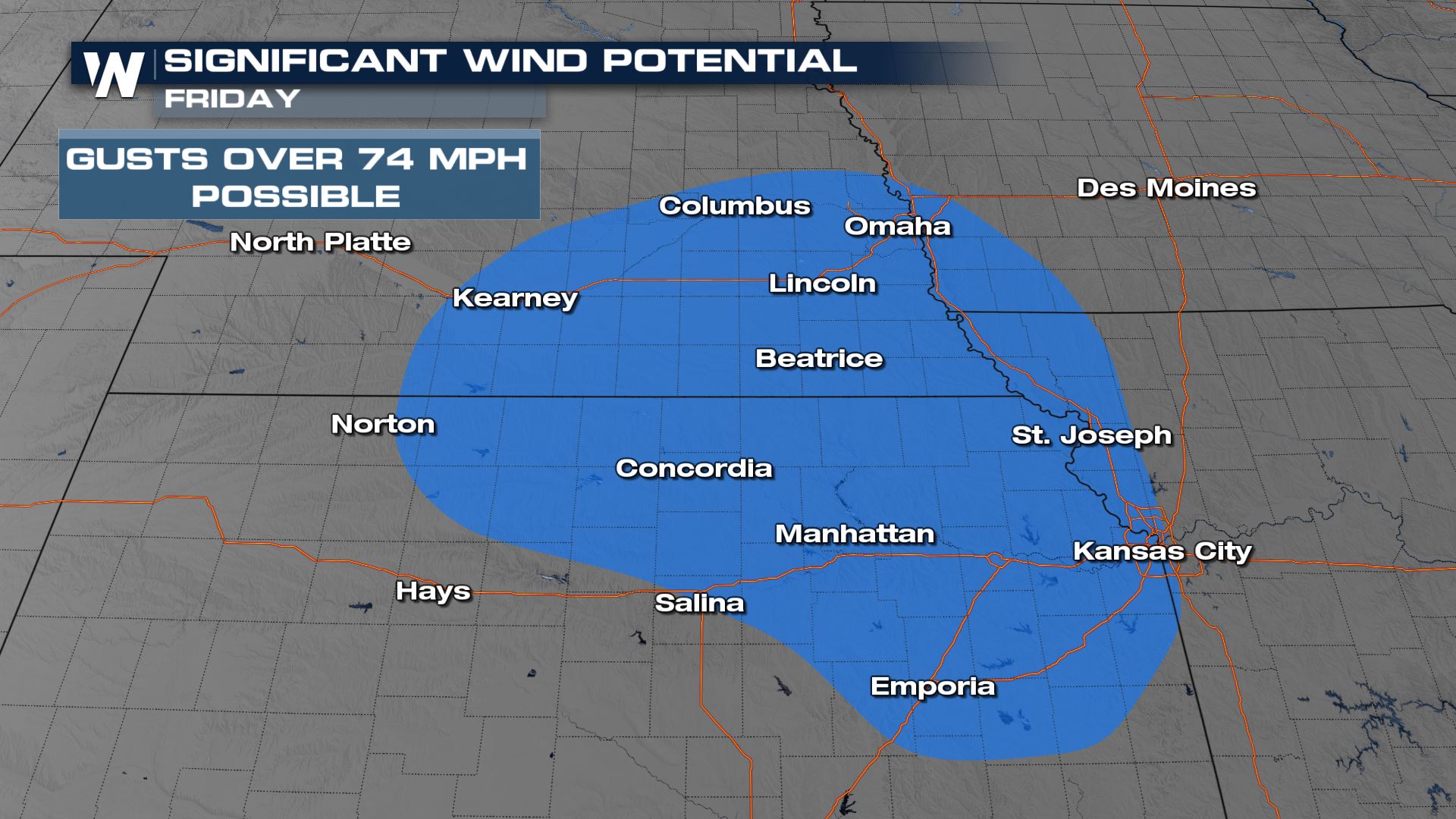 Tornado potential is heightened in the enhanced risk region and includes that chance for a stronger, or significant tornado. A significant tornado threat means if tornadoes develop in this environment they have the potential to become EF2 or greater; well built structures (concrete/brick) could suffer serious damage.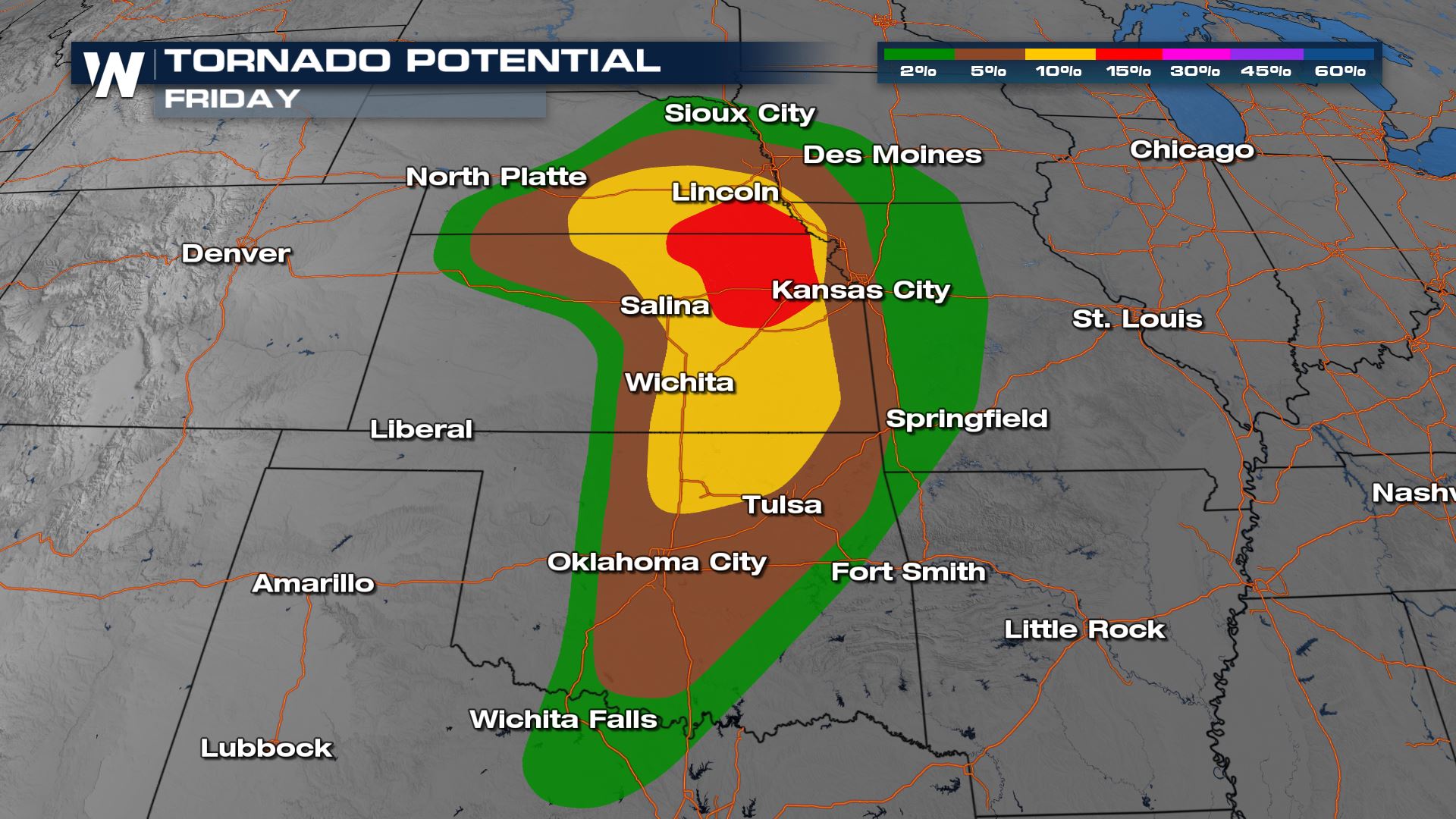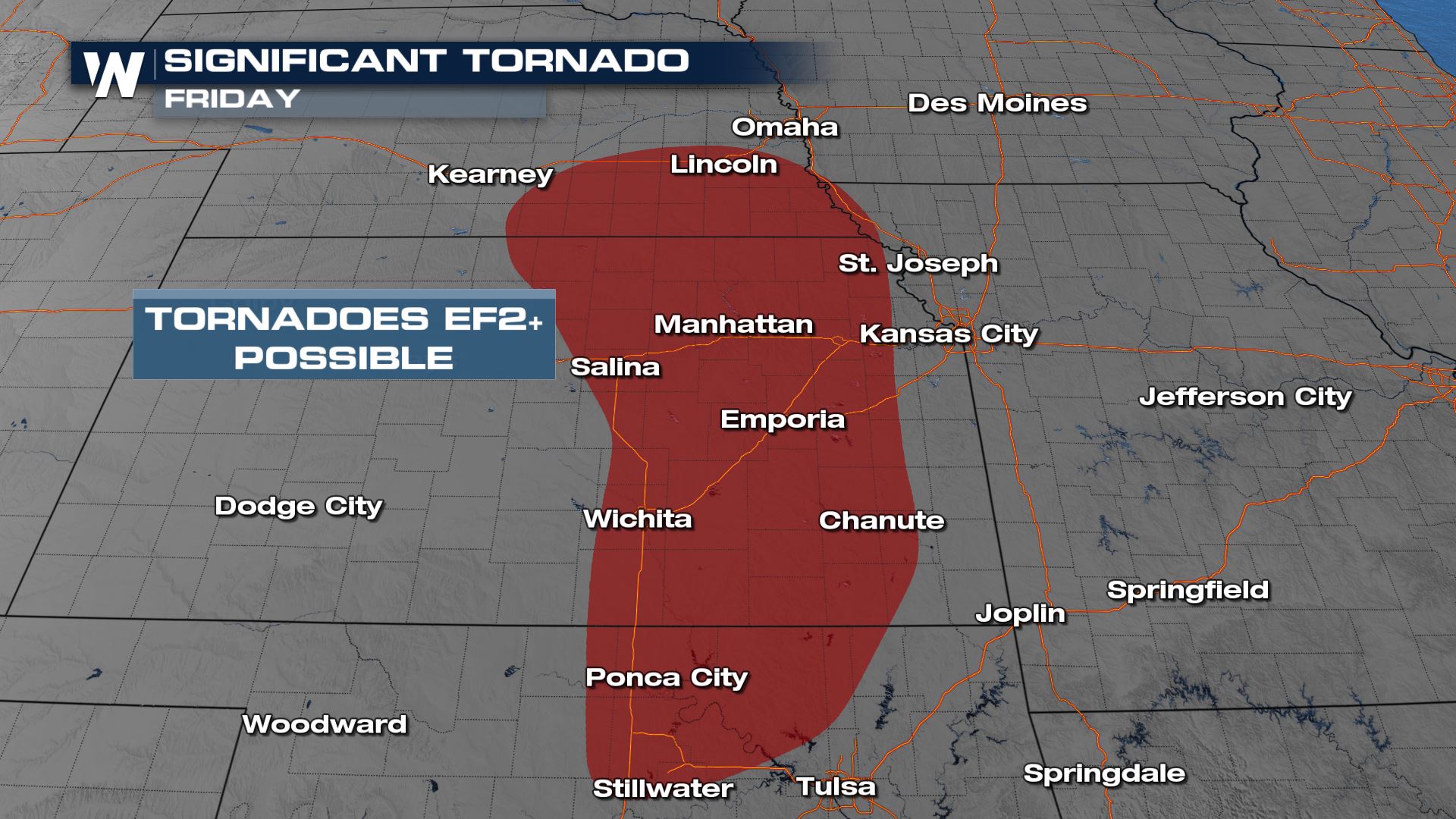 Hail is also expected to be a widespread hazard through the region, including the threat for significant hail. Significant hail covers the risk of 2" in diameter hailstones or larger, that is equivalent baseball sized hail or bigger.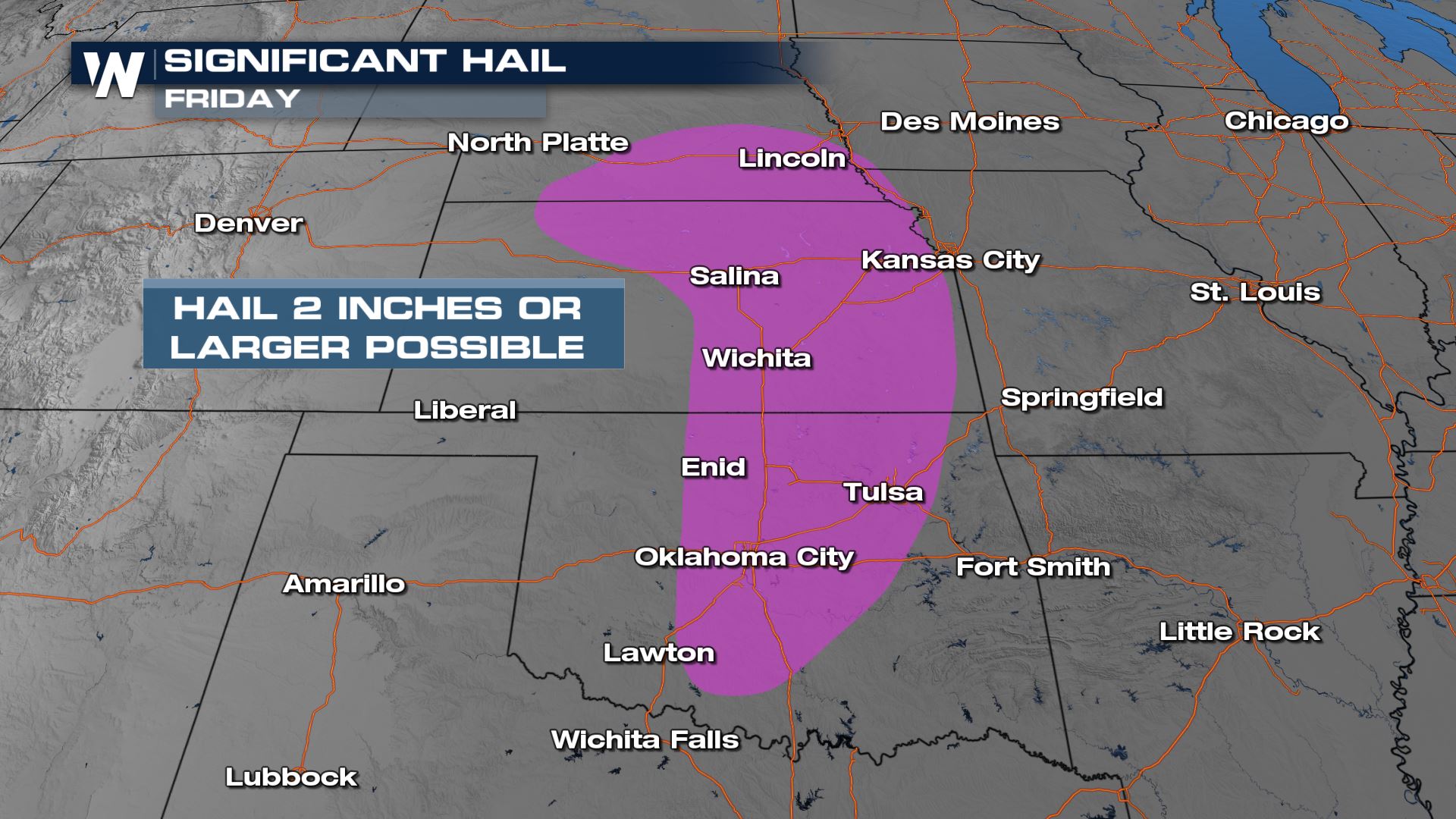 Timing
The cold front and low pressure center become the focus for severe storms today. These triggers will help create better potential for a few tornadoes and storms producing large hail around Nebraska and Kansas. Heavy rain will impact the Midwest along the warm front today, but widespread severe weather won't be anticipated. Areas like St. Louis could see a stronger storm or two though.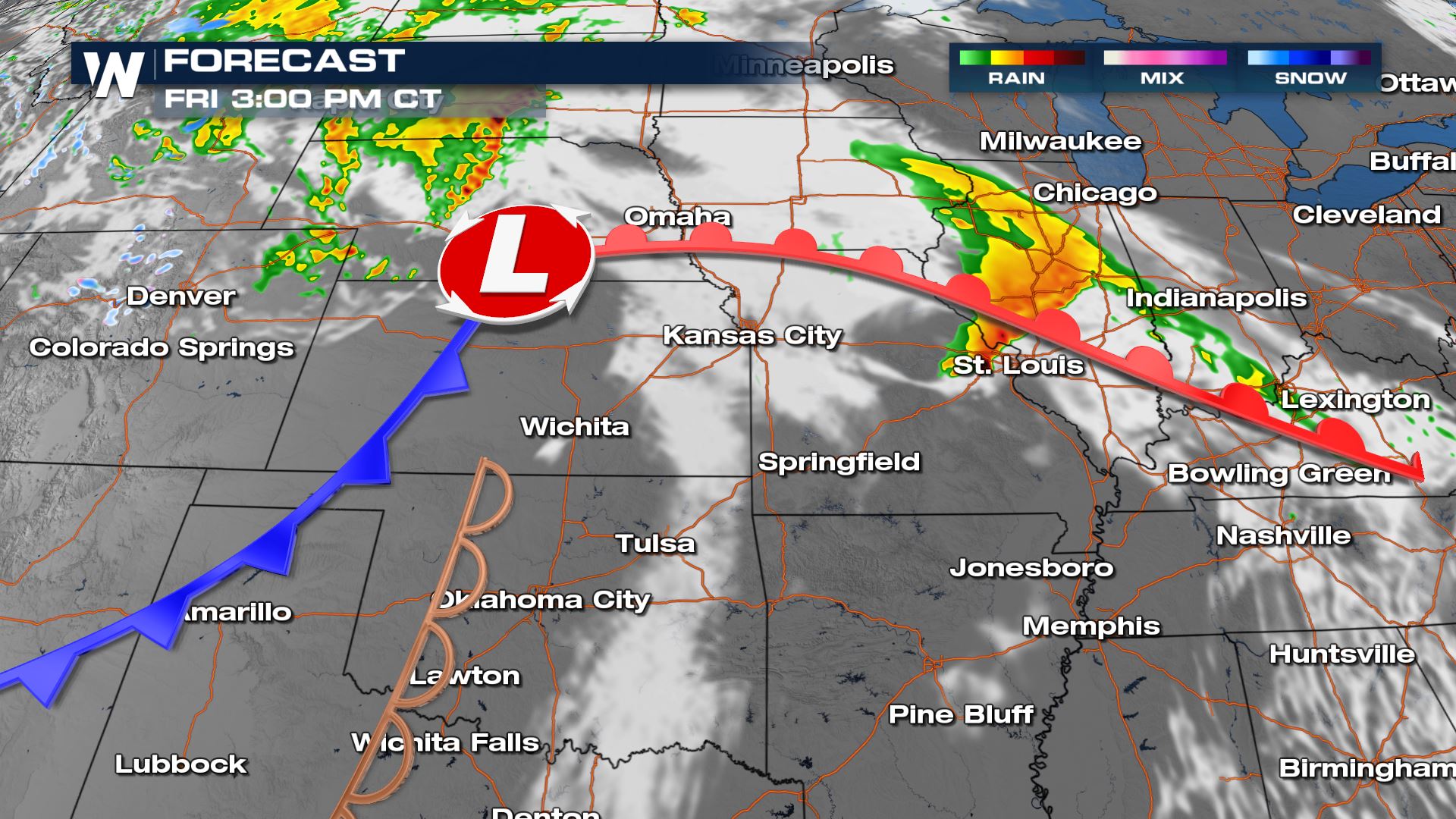 Storms get stronger later in the day. Around sundown, we will be watching for a few supercell thunderstorms across eastern Kansas and Nebraska with all modes of severe weather possible.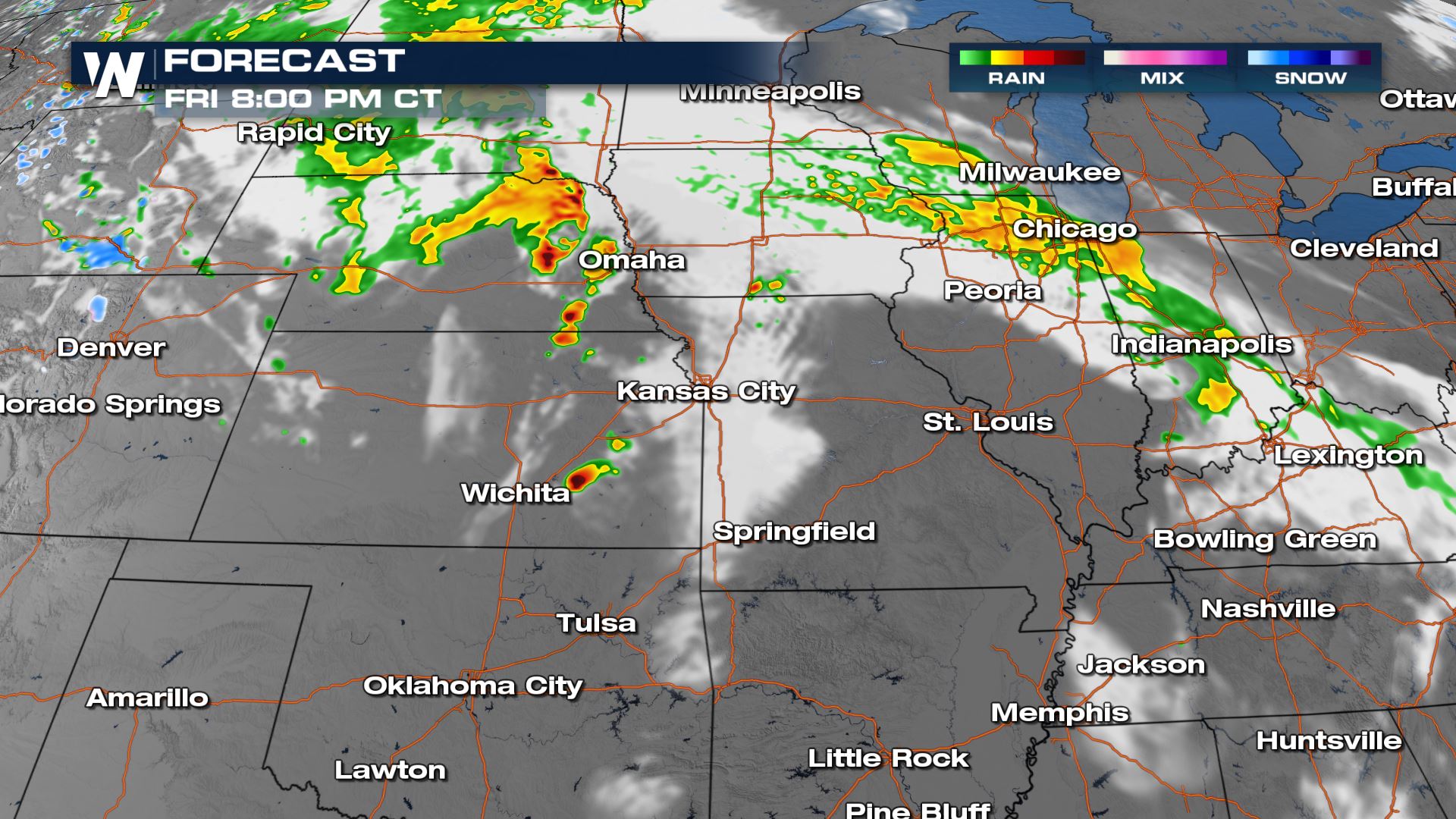 Later tonight, these storms try to develop into a line, posing more of a damaging wind risk to areas from the I-35 corridor of Omaha through Tulsa. Make sure you have multiple ways to be alerted of severe storms so you can wake you and head to your safe place if a warning is issued.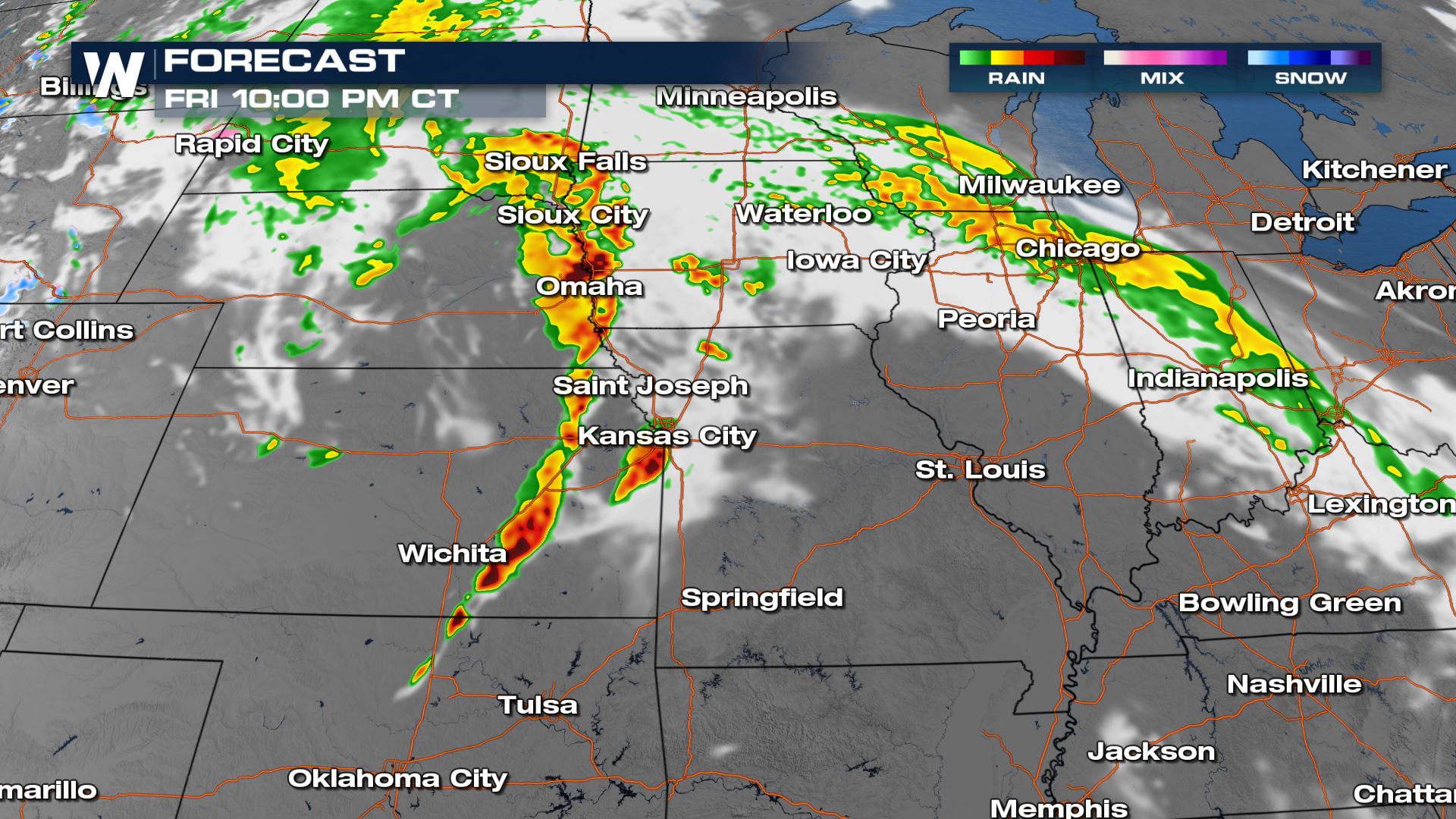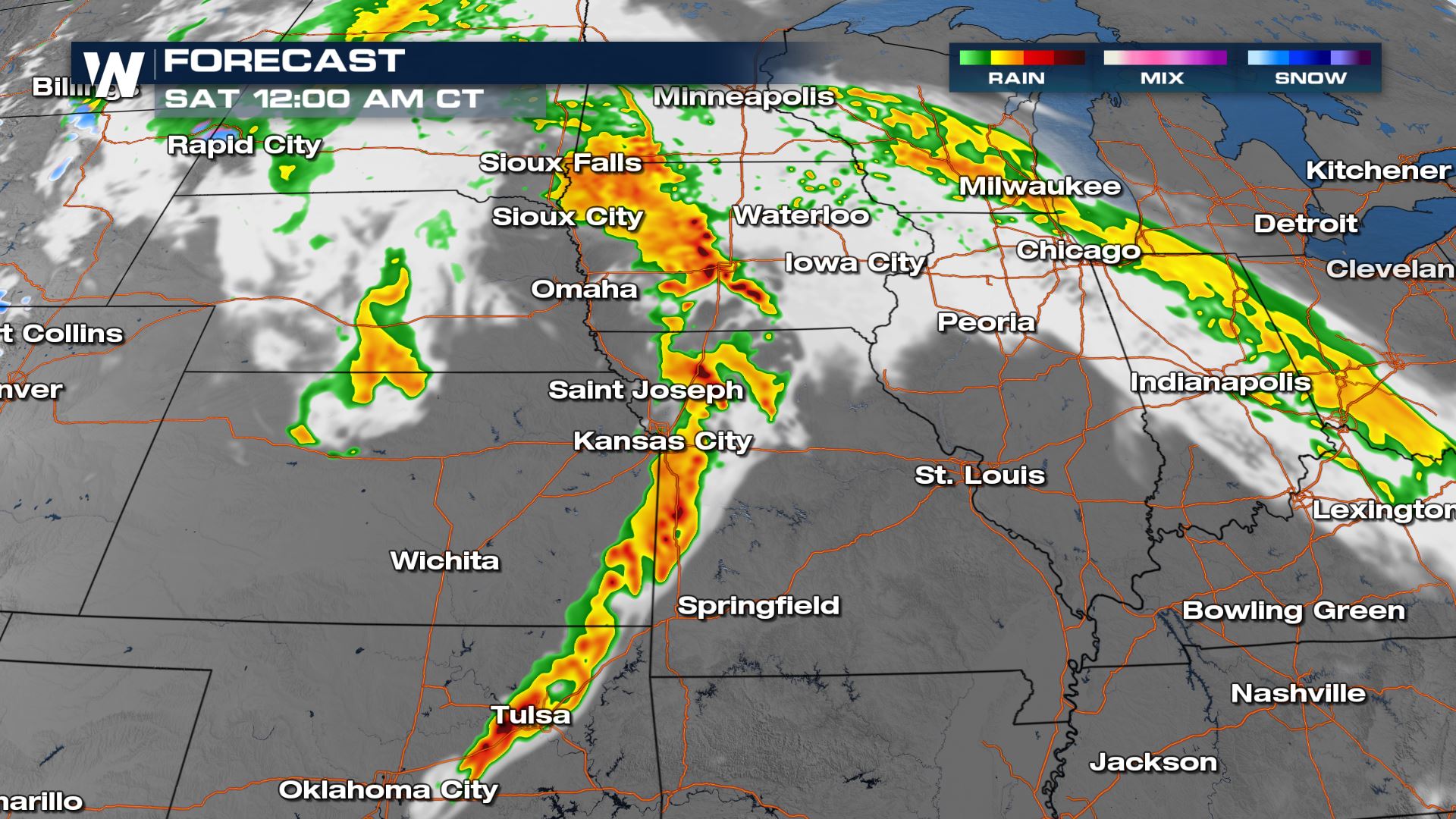 Keep checking with WeatherNation for more updates on the multiple day severe weather threat.