A more-rare 'moderate' risk of severe weather is forecast Friday, July 20 for parts of the central United States.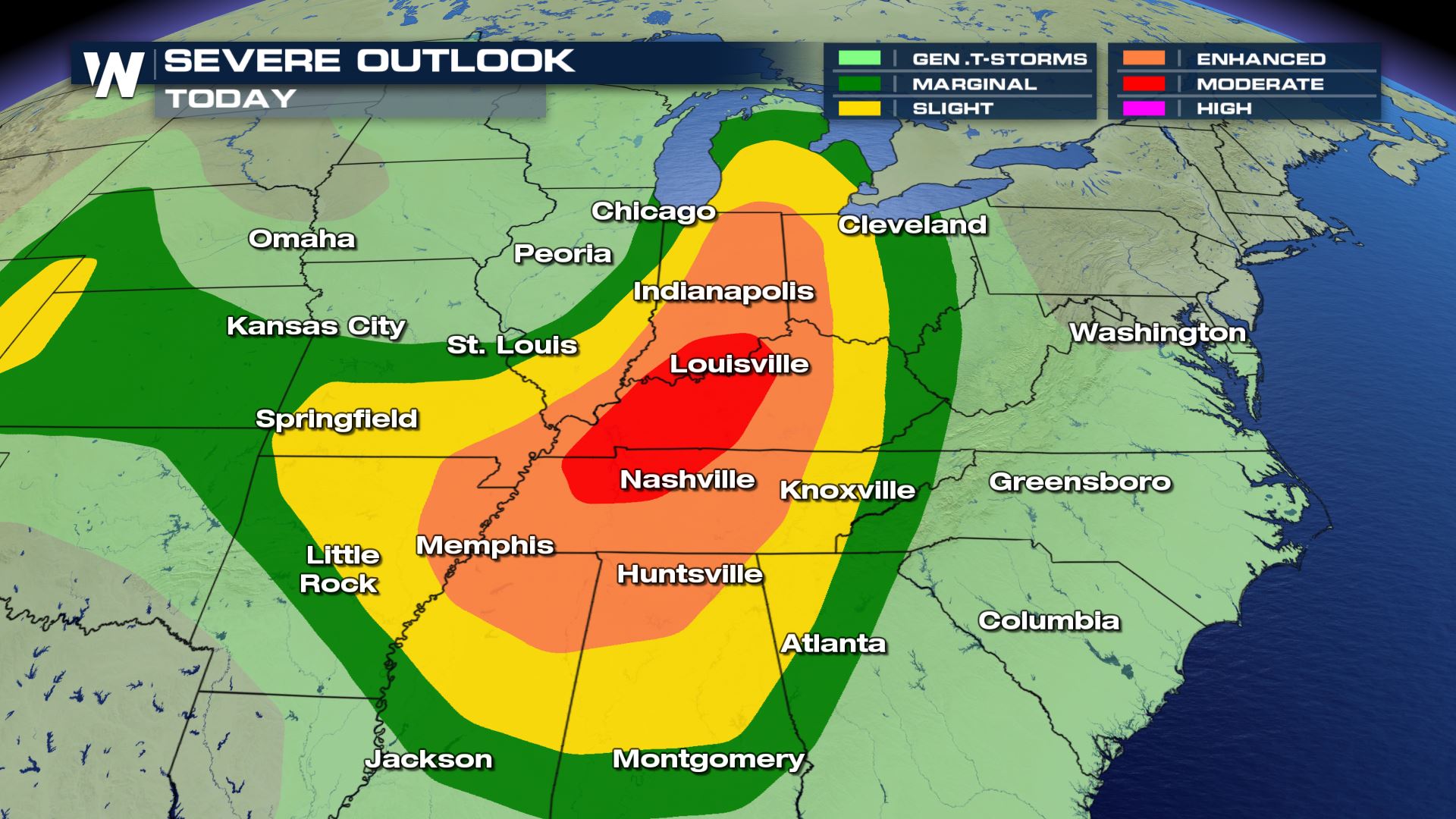 The severe weather outlook Friday, July 20 The shaded areas, especially from dark green to red, can expect severe weather Friday. Areas in orange and red have a higher chance of severe weather. When the orange (Enhanced) and red (Moderate) risks are forecast, that means there is more confidence we'll be dealing with severe storms.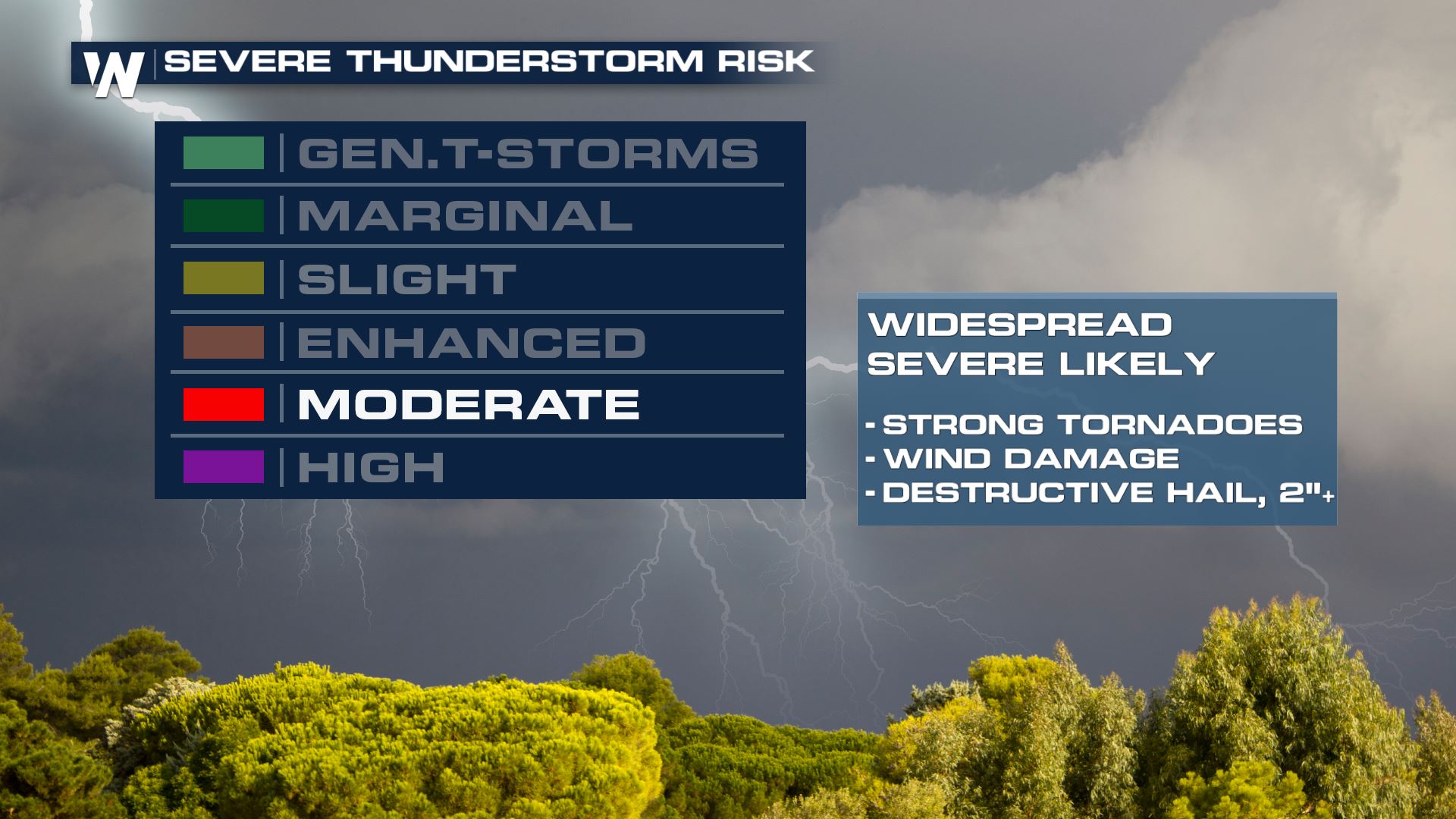 The biggest weather-related hazards will be tornadoes, damaging wind and hail.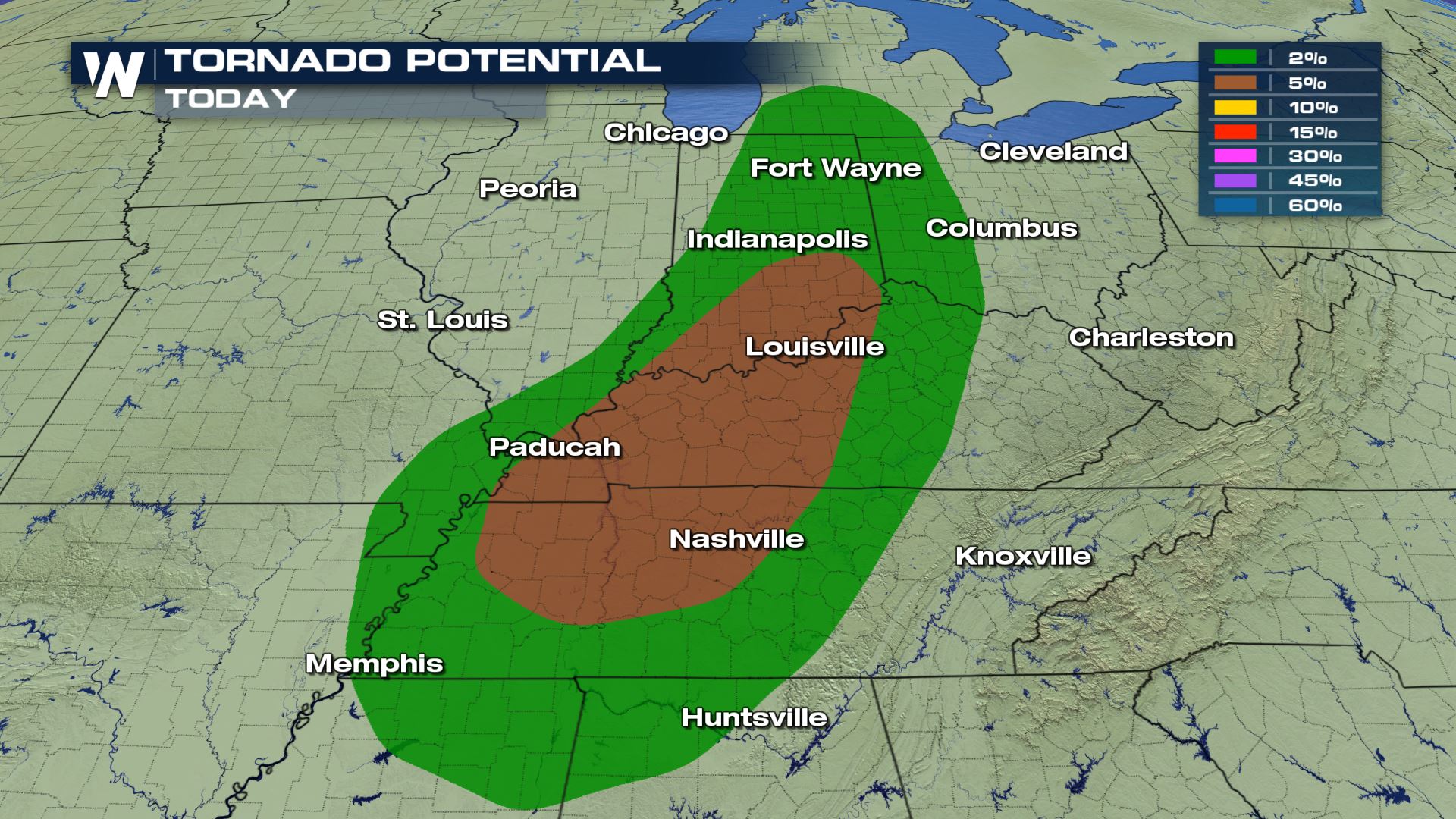 The tornado potential Friday, July 20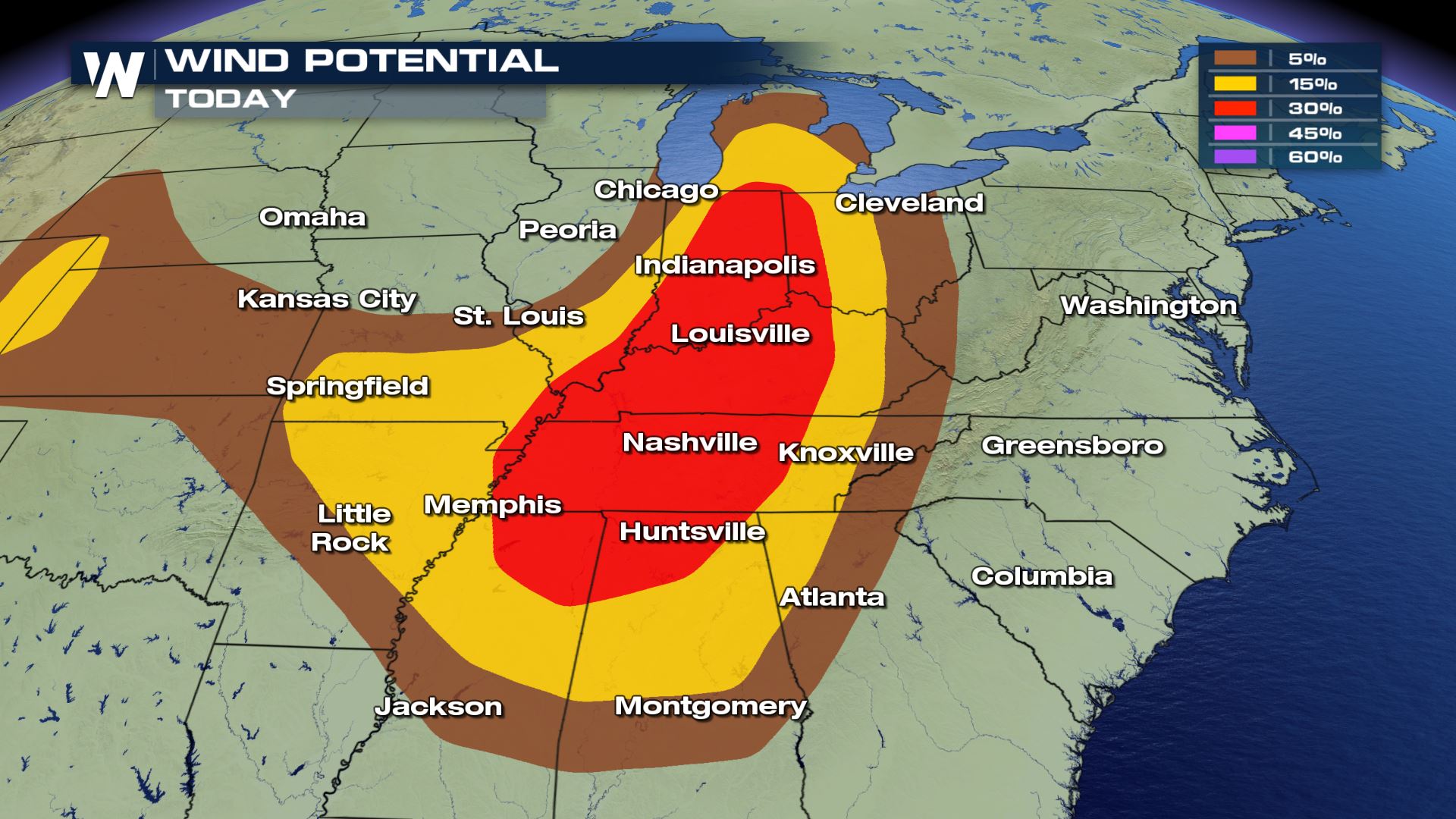 The damaging wind potential Friday, July 20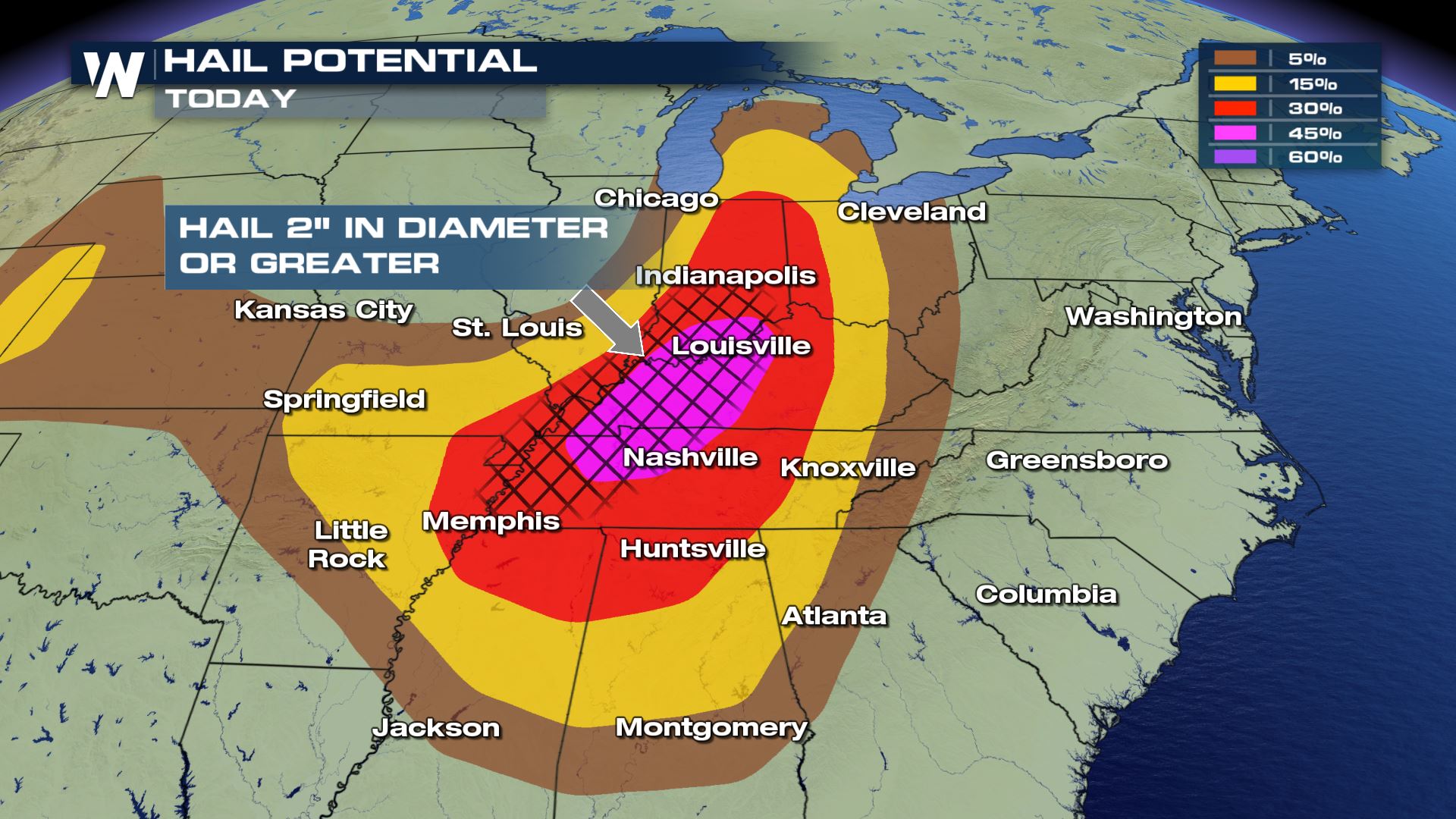 The damaging hail potential Friday, July 20 The hail potential is more significant Friday because larger hail will be possible, more likely to then cause damage to property. Consider moving your vehicles inside prior to the event to avoid hail or wind damage!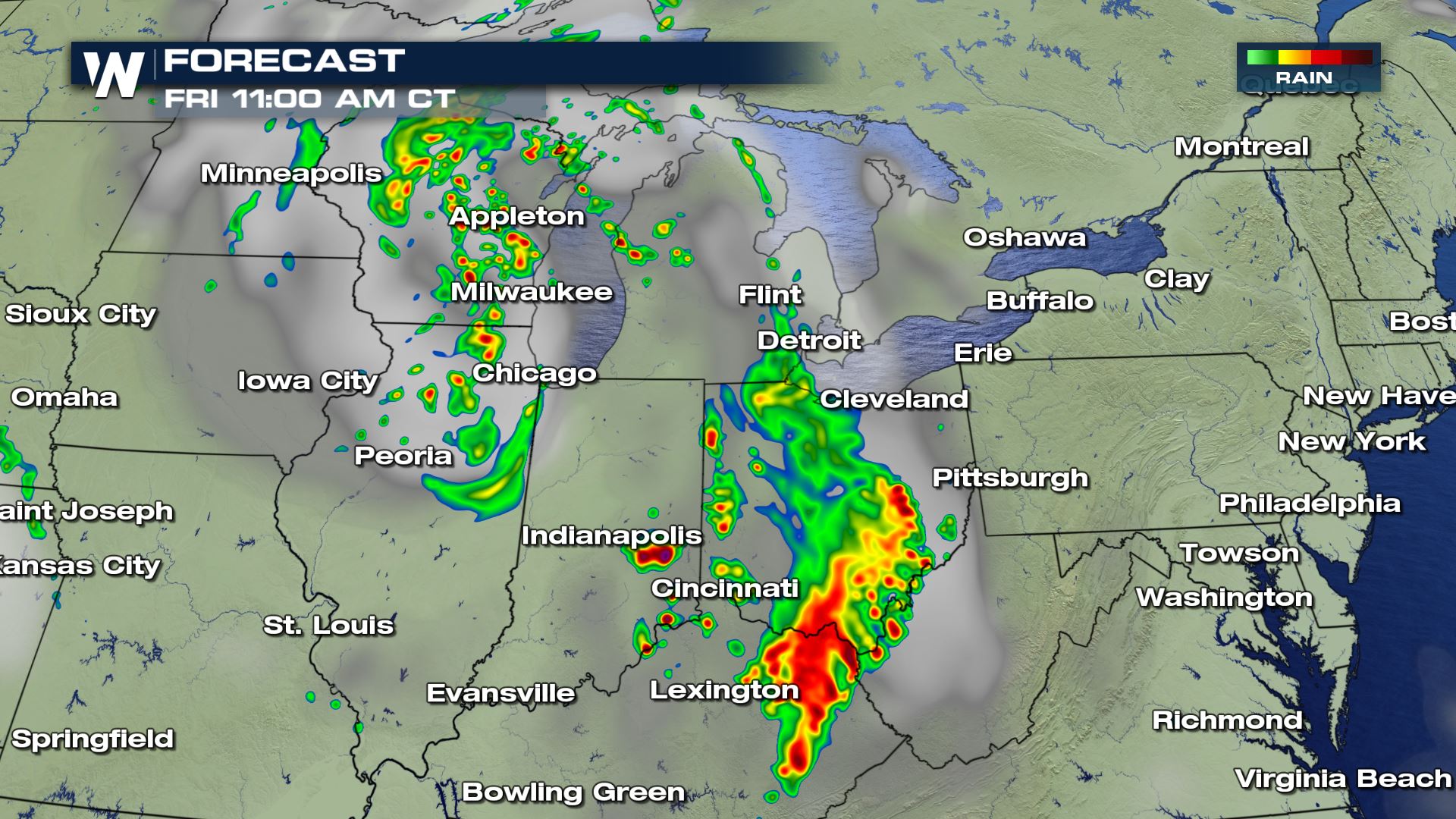 The forecast simulated radar midday Friday, July 20 where oranges and reds show where thunderstorms are expected to be.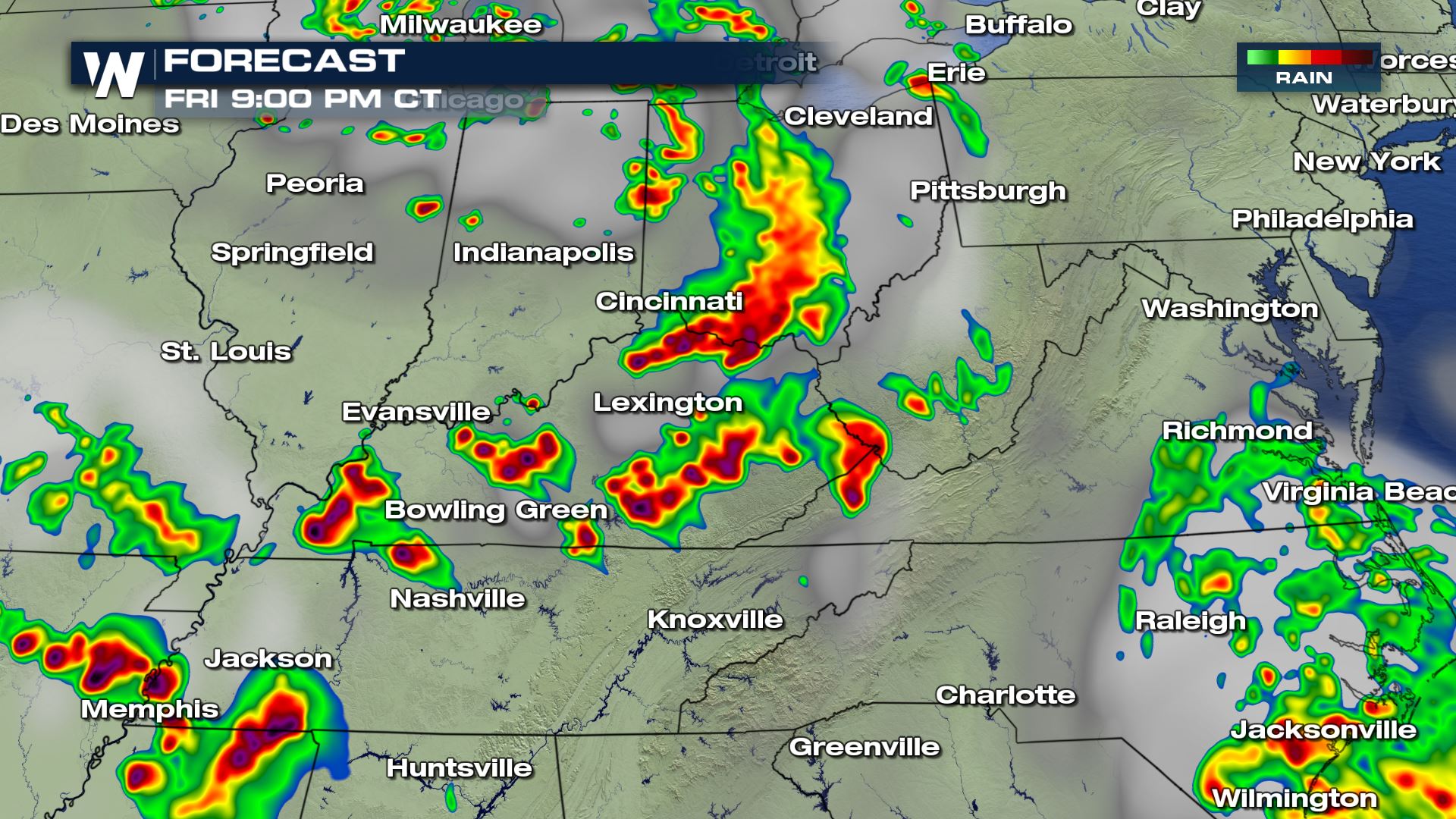 The forecast simulated radar late Friday, July 20 where oranges and reds show where thunderstorms are expected to be. Thunderstorms are expected to rapidly develop between 2 and 4 p.m. and race southeast, holding together through sunset. Storms will move to the east and southeast with time, so please keep an eye on the west/northwest sky for incoming weather. Please stay safe for the rest of the day, have a way of getting weather warnings, and have a plan in action in case a severe storm develops. We will keep you updated here on WeatherNation's platforms. For WeatherNation, Meteorologist Steve Glazier