Two storm systems have the potential to produce severe weather in the nation today (Monday). A cold front moving through the Upper Midwest will produce a few storms in the Plains that may become severe. A second front that was responsible for severe thunderstorms this weekend across the southern tier of the nation has pushed into Florida.  Severe weather is possible in Central Florida into this evening.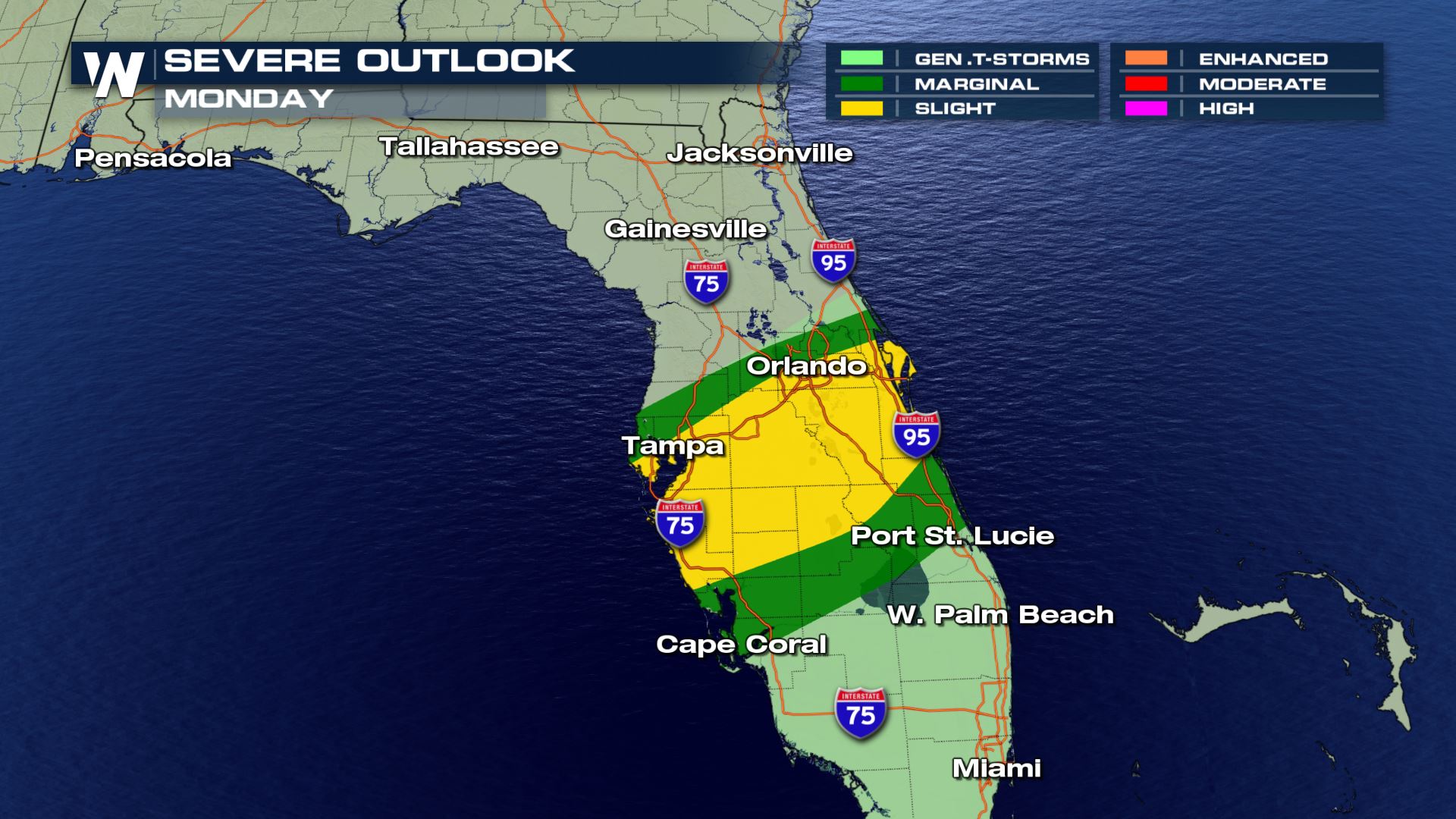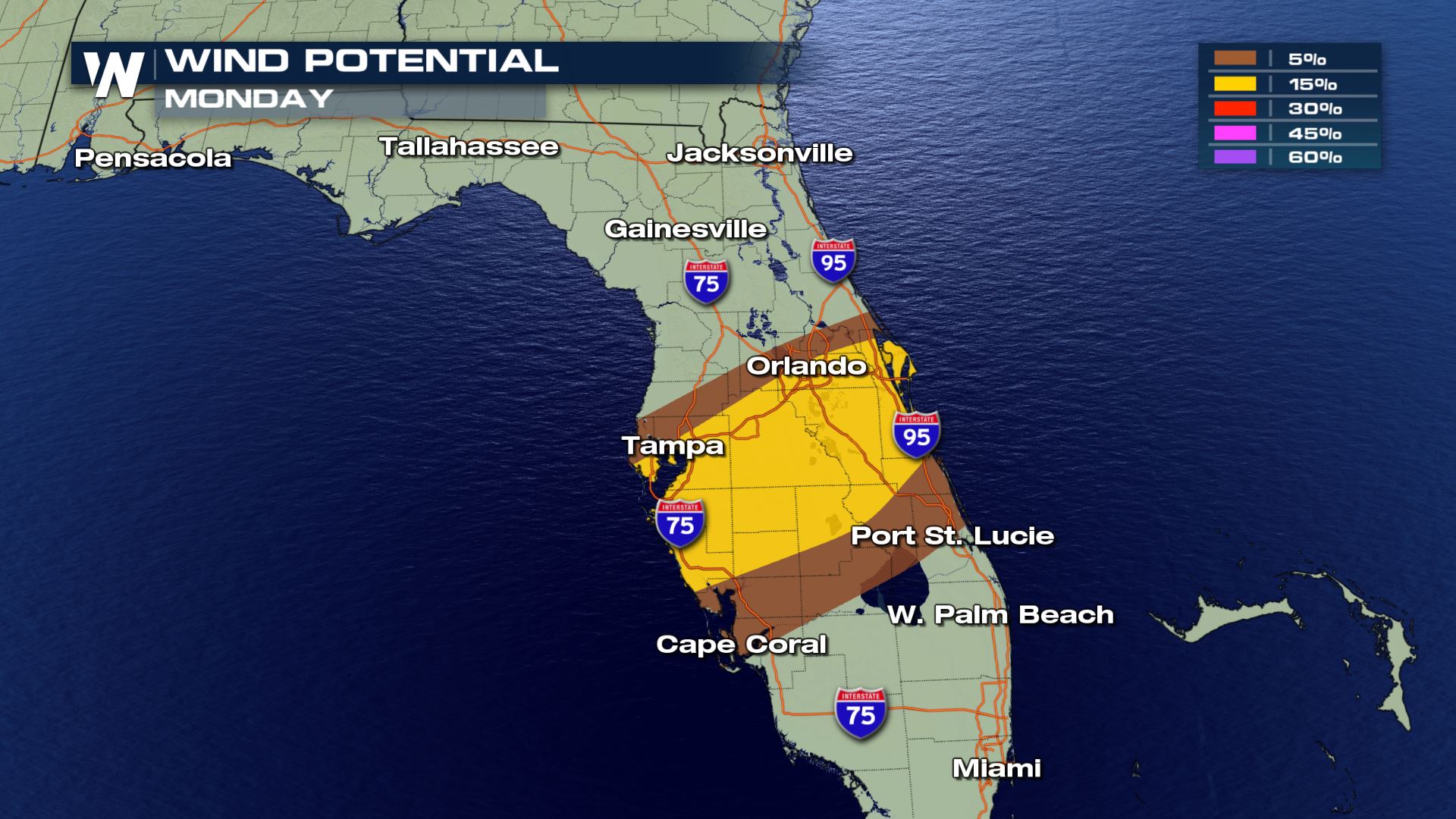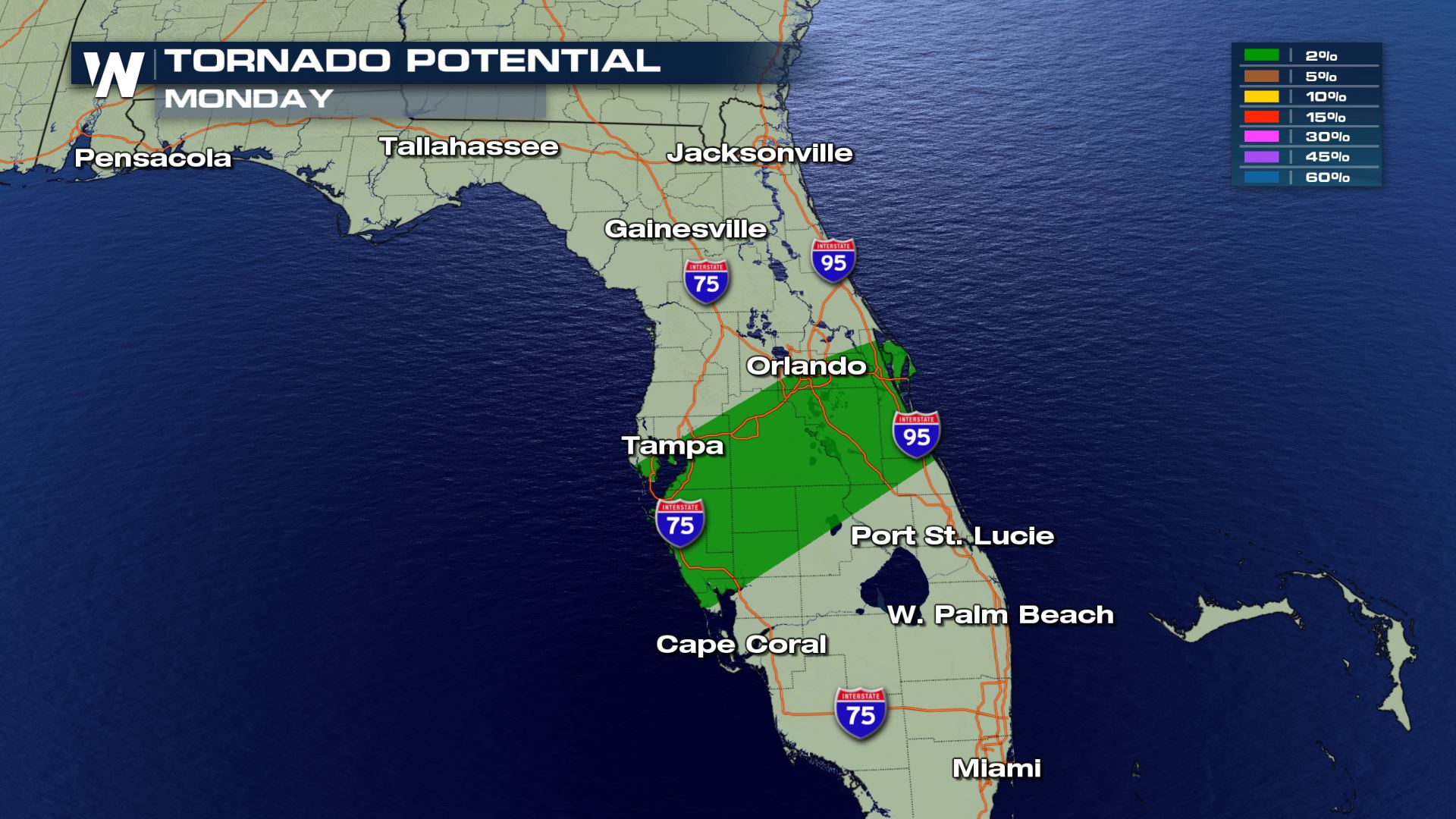 In Florida, strong storms have been ongoing this morning and additional thunderstorms will move through the state this afternoon (Monday). Strong wind gusts are the biggest severe weather threat, although isolated tornadoes may occur.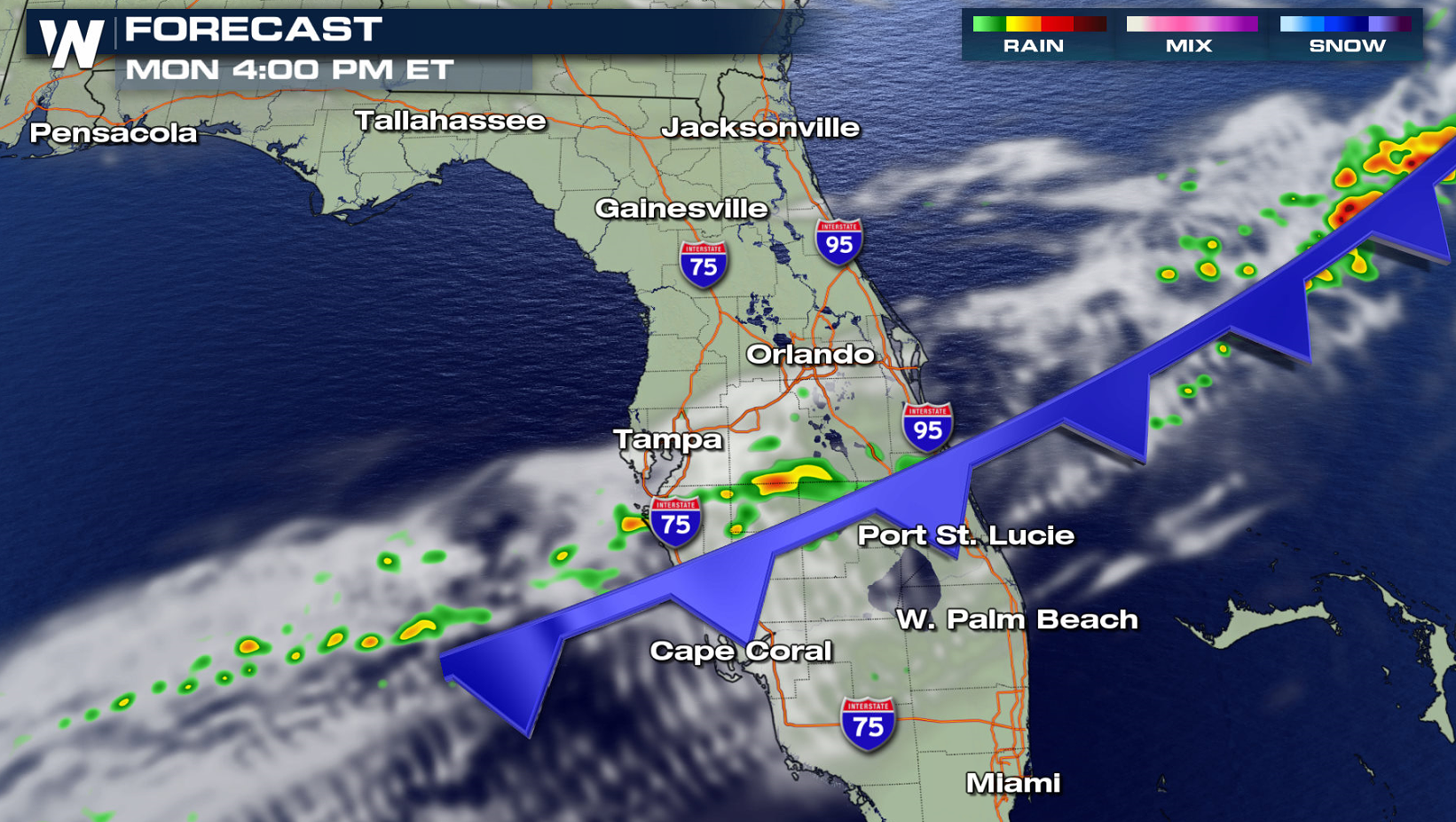 Two areas in the Plains will be watched for severe thunderstorms this afternoon and evening (Monday). One area is focused along the Mississippi River in Minnesota, Wisconsin and Iowa. The second region is between I-70 and I-40, in Missouri, Kansas, Arkansas and Oklahoma.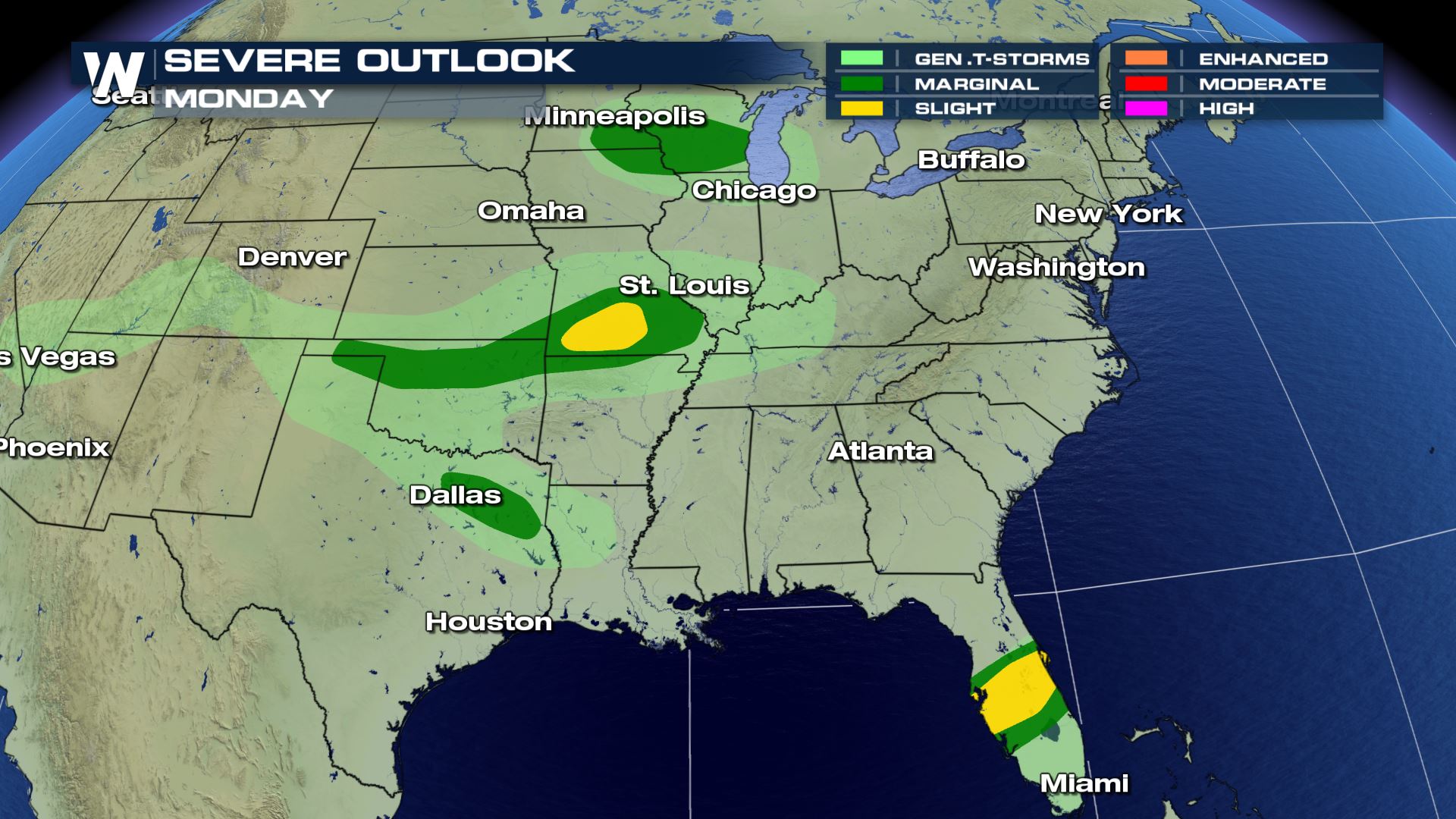 Wind gusts greater than 58 mph and hail sizes larger than a quarter are possible with storms through tonight. A cold front in the Upper Midwest and western Great Lakes will be the focus for storms throughout the day. Further south near the Ozarks, severe storms are possible with an upper level disturbance ahead of the front.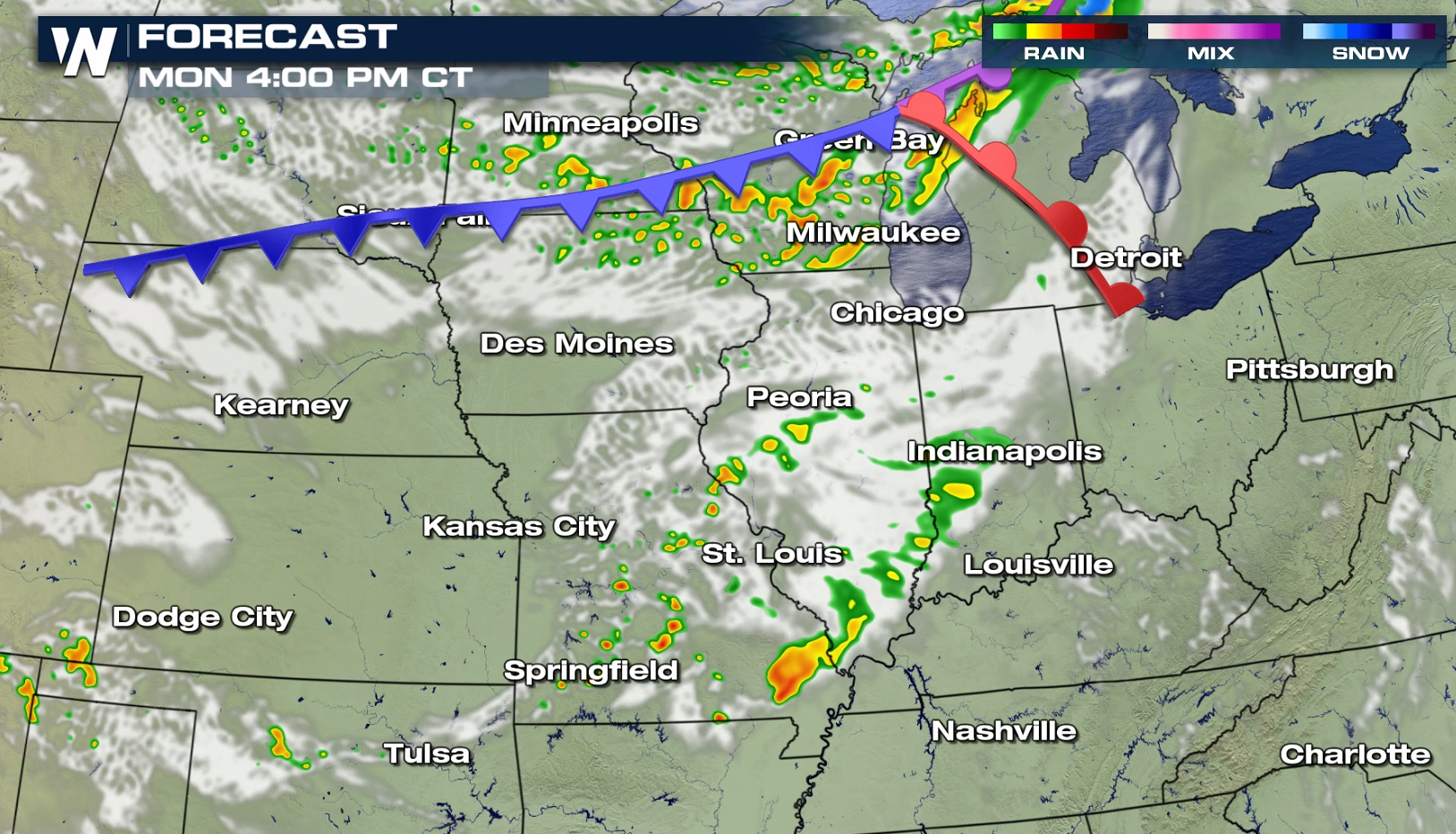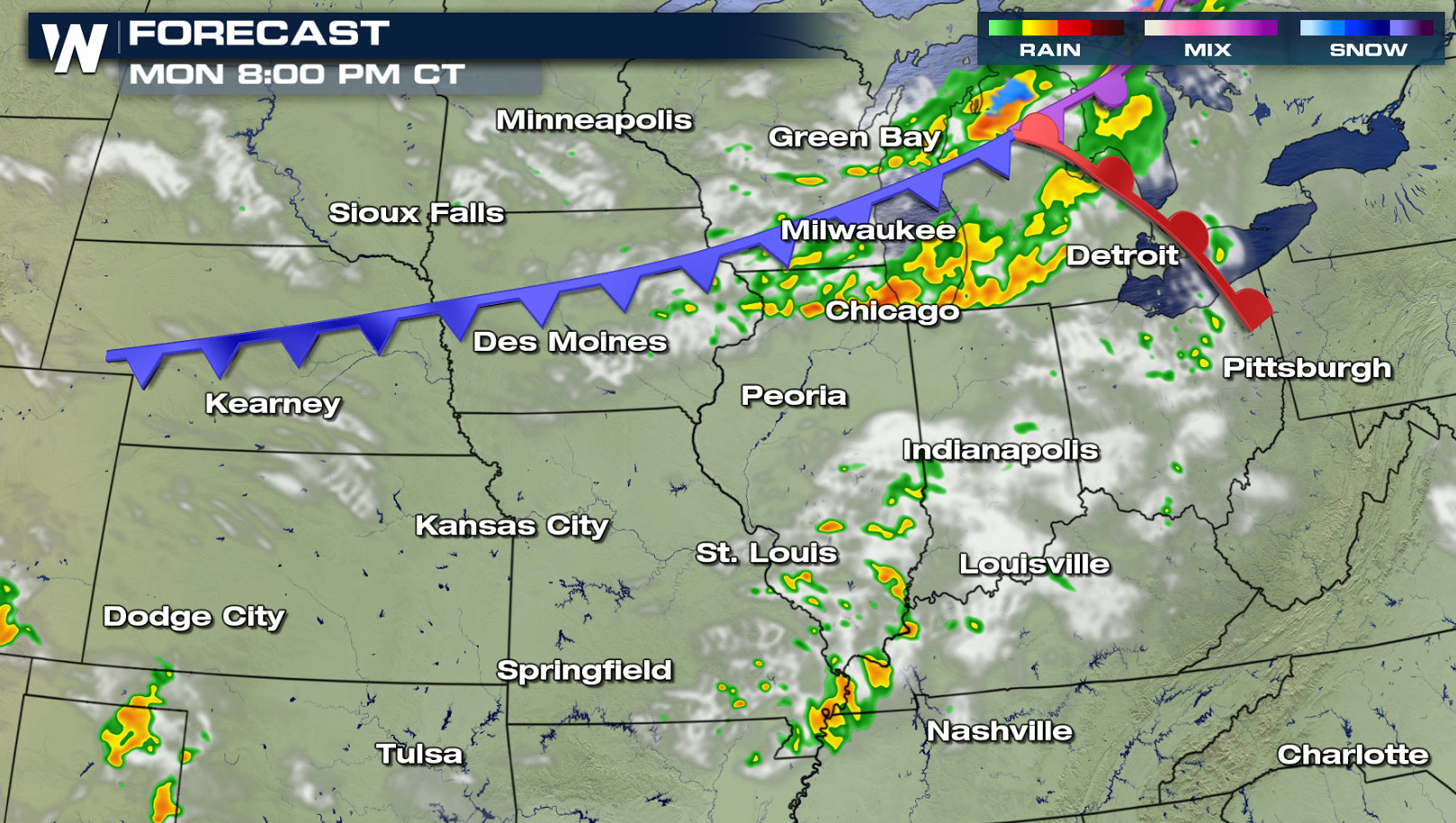 If you are located in the risk areas, stay abreast of the latest alerts with WeatherNation on-air and online.