Strong to severe storms today for areas in the Plains and a good portion of the Mid-Atlantic and Southern New England areas.  These storms could contain large hail, damaging winds and a few tornadoes.  Here is the latest forecast.
Severe Outlook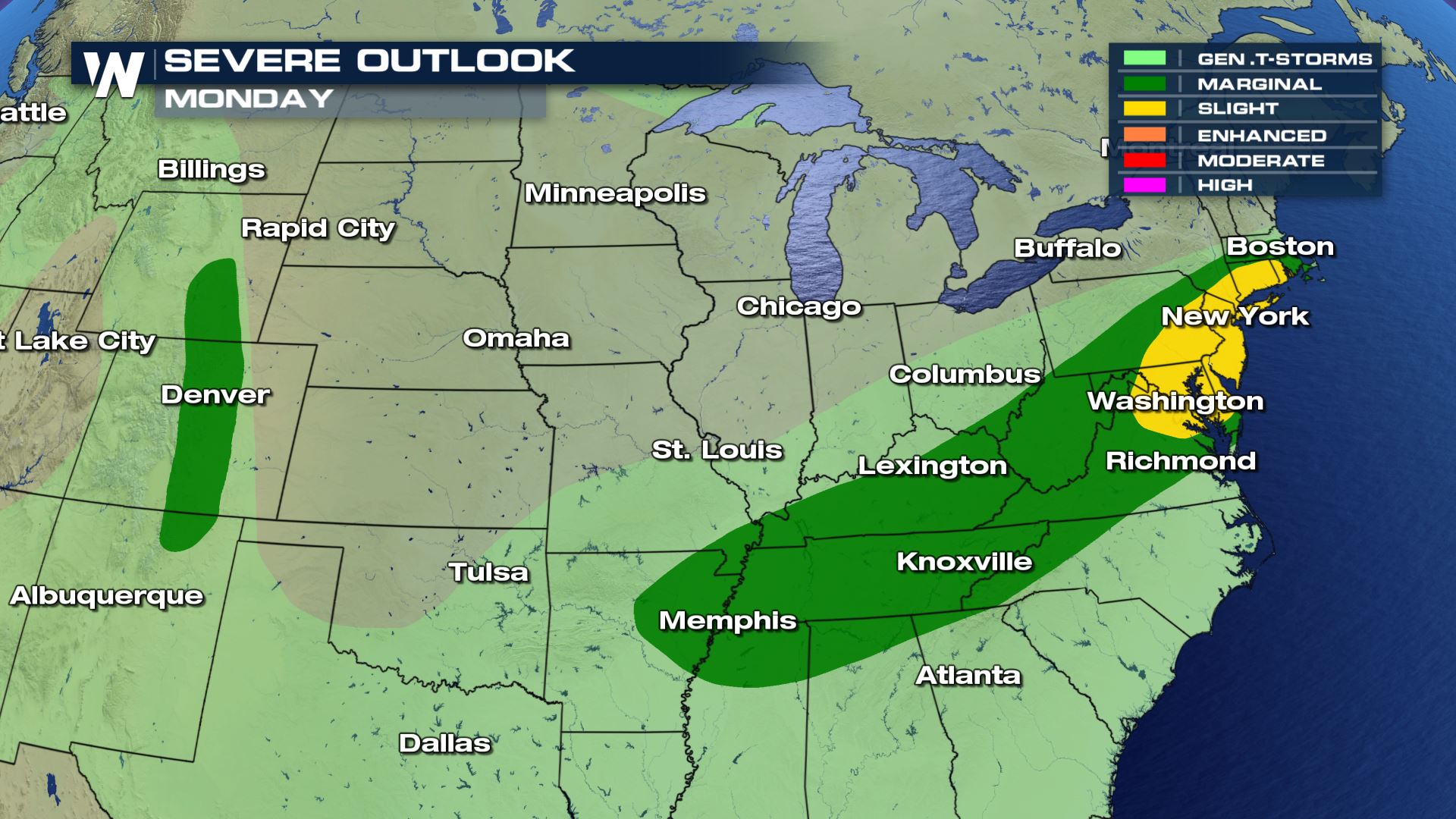 A large cold front extending from New England to the Southern Plains will be the focus for showers and storms today.  Areas in the Mid-Atlantic will likely have the higher chance for severe storms.
Severe Risks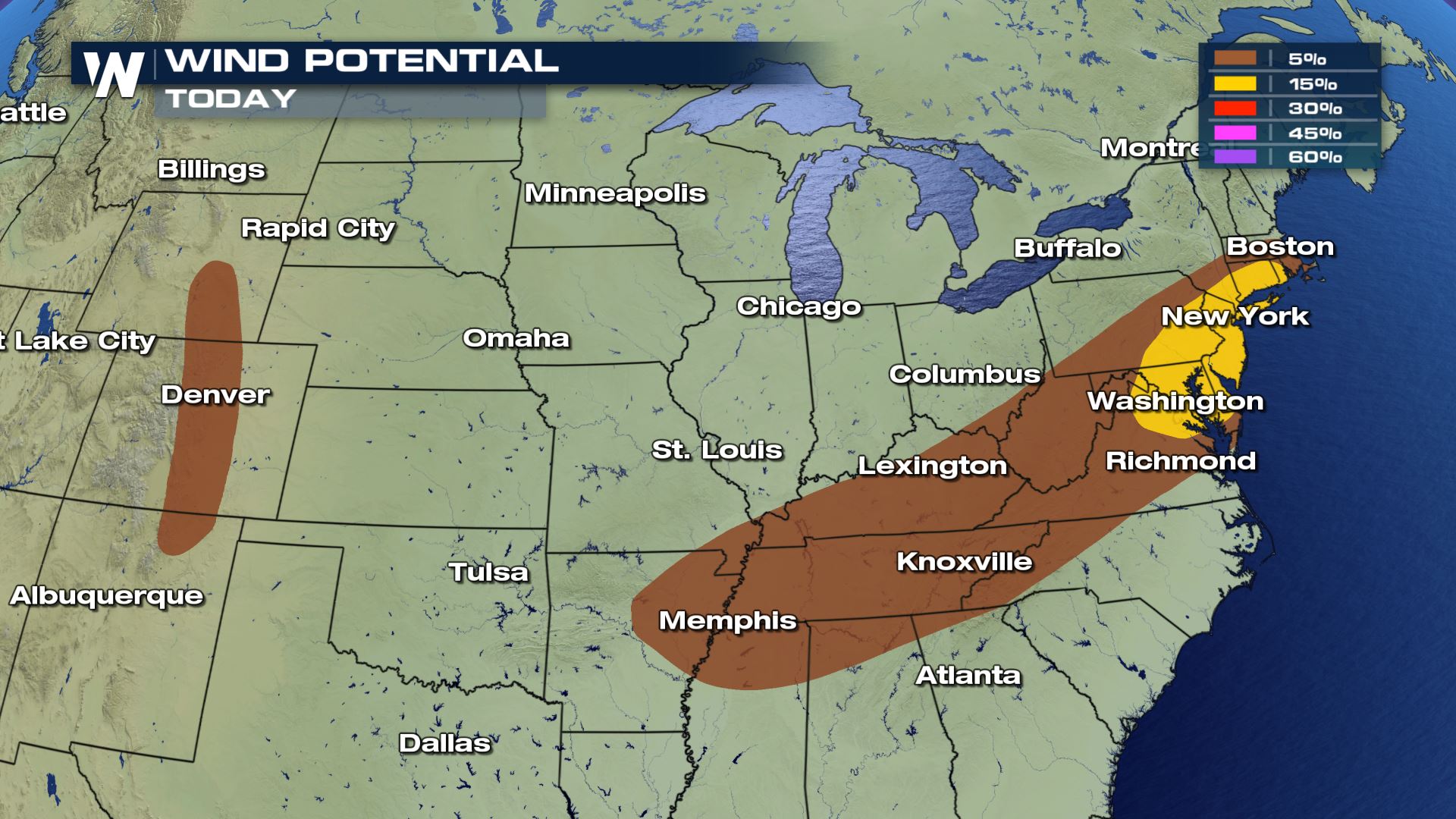 Areas in the Central Rockies will have an isolated risk for hail and wind, but cities like Baltimore and New York will have a chance for scattered severe storms.
Forecast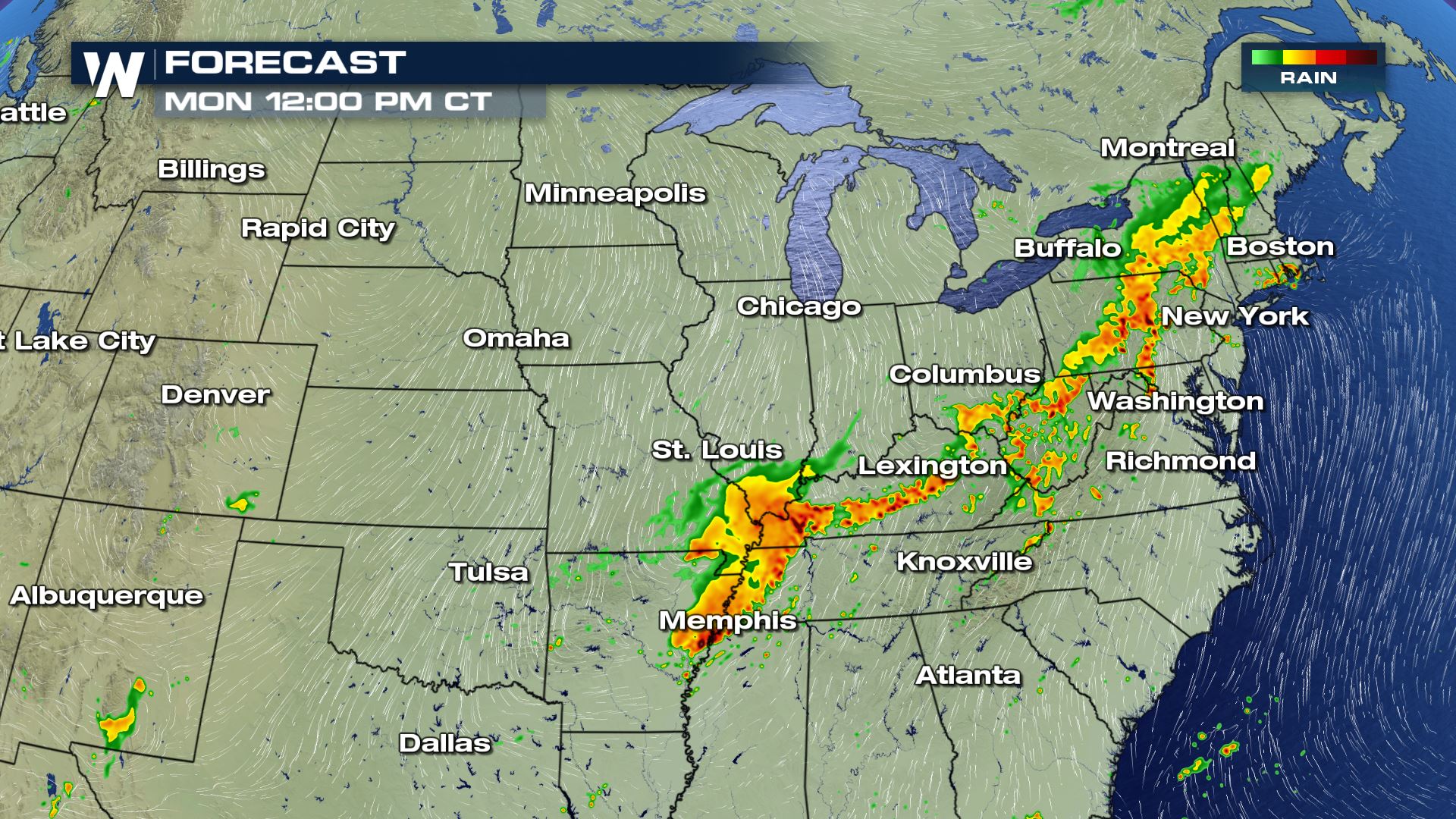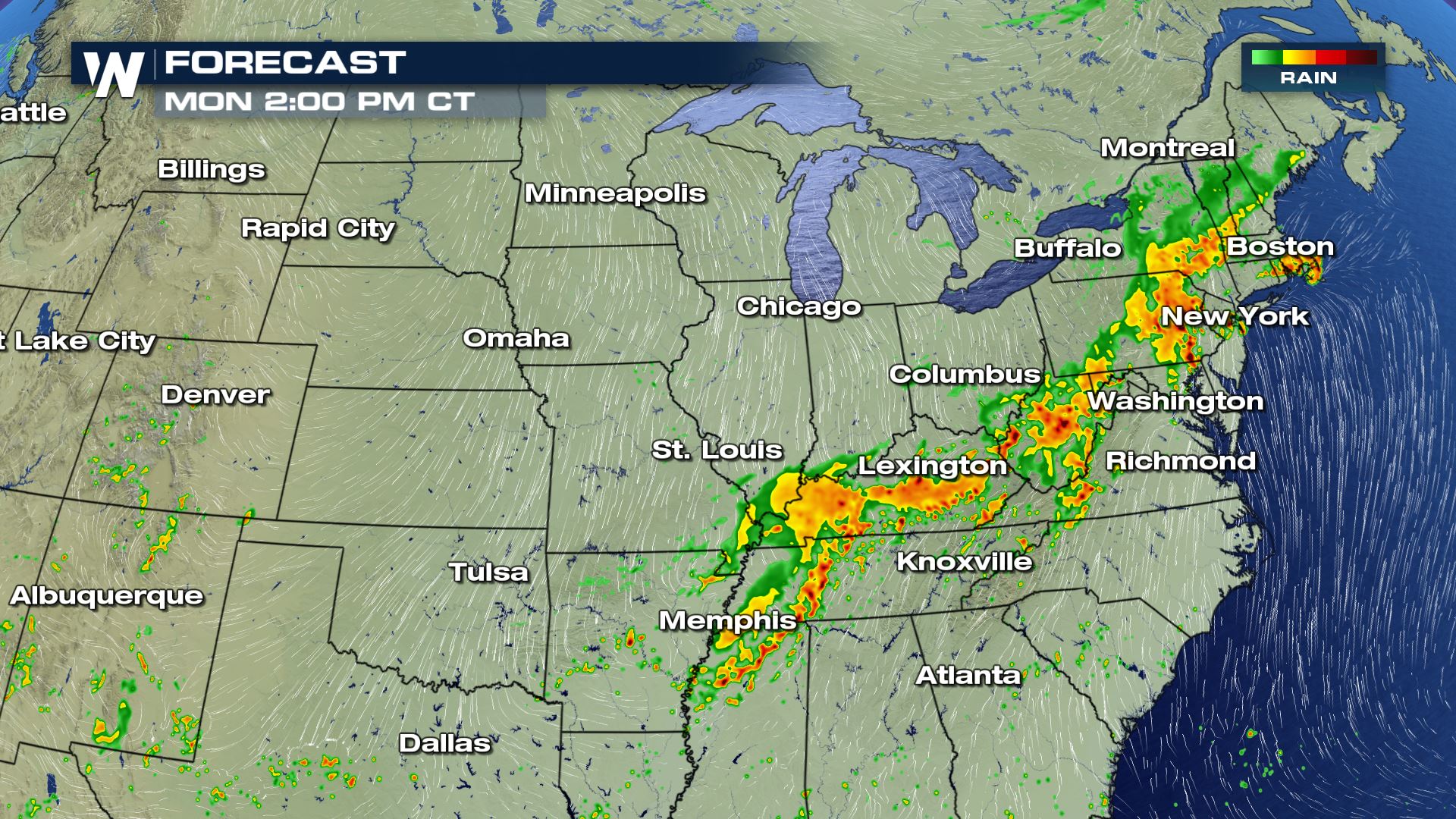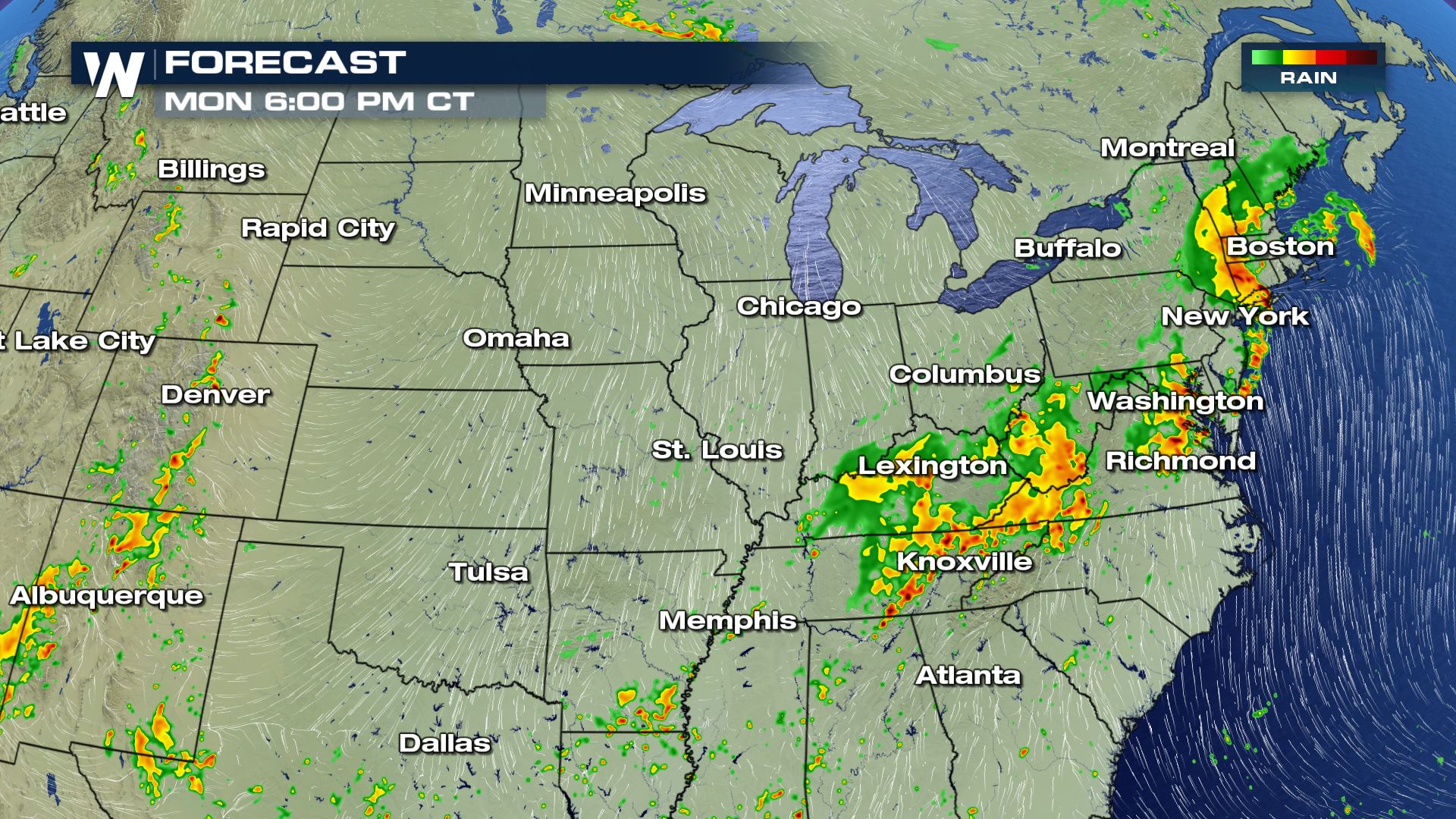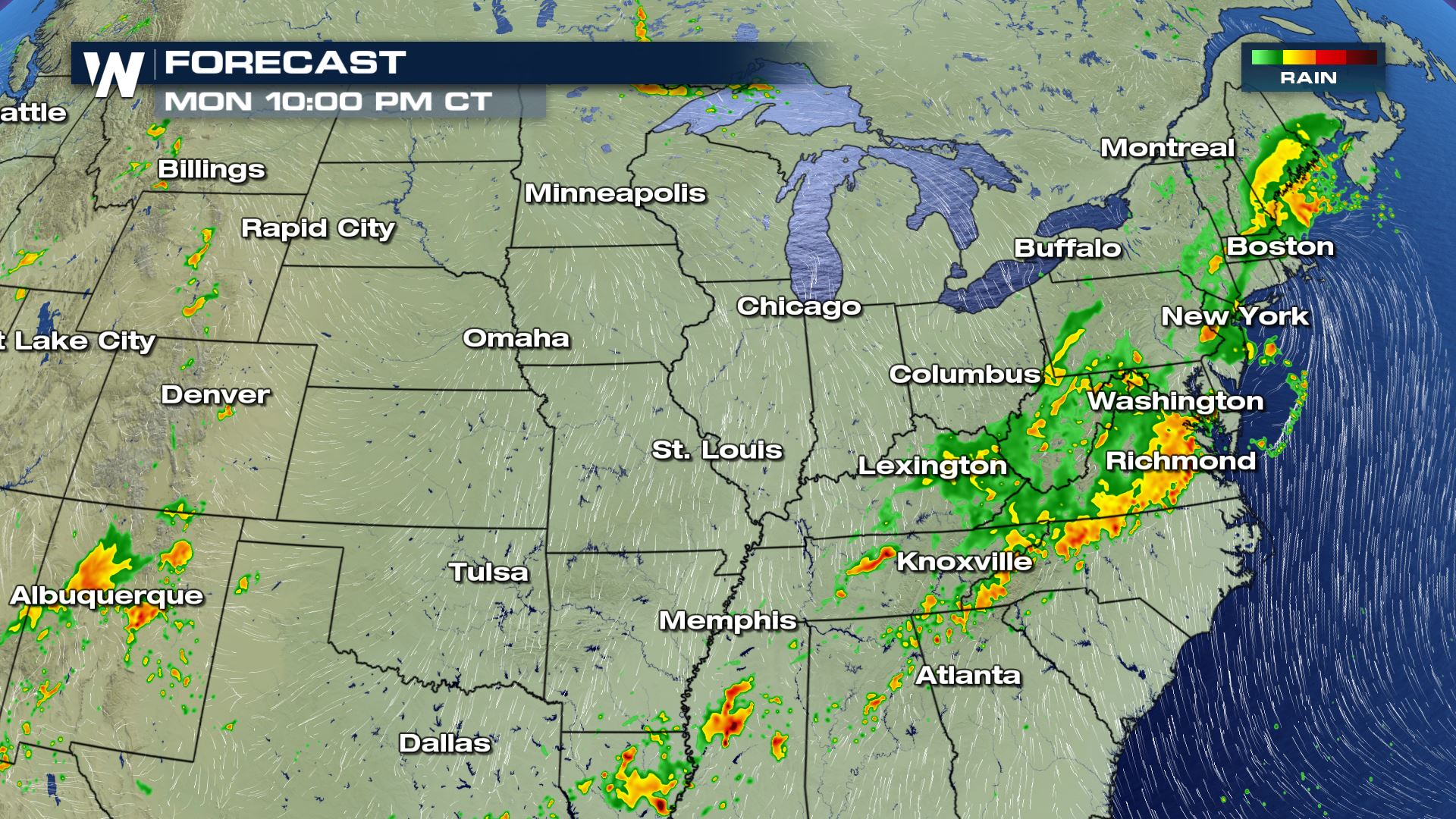 The latest timing for today's storms will be from Monday morning through Monday night.  Storms could linger along the East Coast into early Tuesday morning.