Monsoon rain continues to come down and cause issues to previously burn-scarred areas across the Four Corners region. Some spots have received nearly 4" of rainfall in the last 24 hours! The Telegraph Fire, which previously burned this year near Globe Arizona, received rainfall on Wednesday which prompted a
flash flood emergency
along the Russell Gulch. Between 2 to 2.5" of rainfall fell in a very short period of time causing significant flooding. According to the Arizona Department of Transportation, US 60 has been closed due to flash flooding. [embed]https://twitter.com/ArizonaDOT/status/1428071350573273089?s=20[/embed]
Flood Alerts and Outlooks
Flash flood watches continue for eastern Utah and western Colorado.  Pockets of heavy rainfall may once again produce flooding.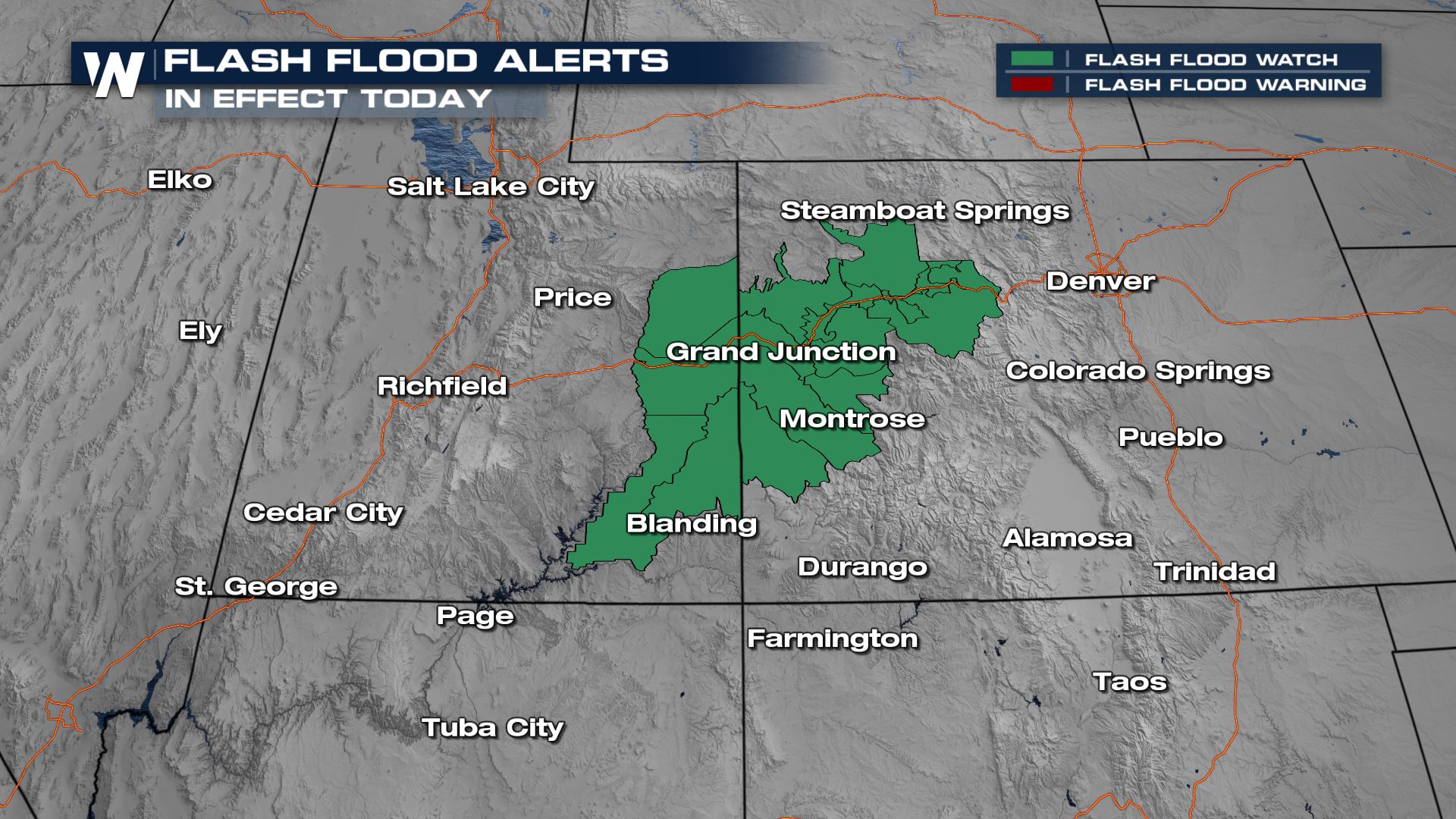 A slight risk for excessive rain has been issued for Utah and Colorado today (Thursday) with surrounding areas of the Four Corners into the High Plains seeing a marginal risk for flooding.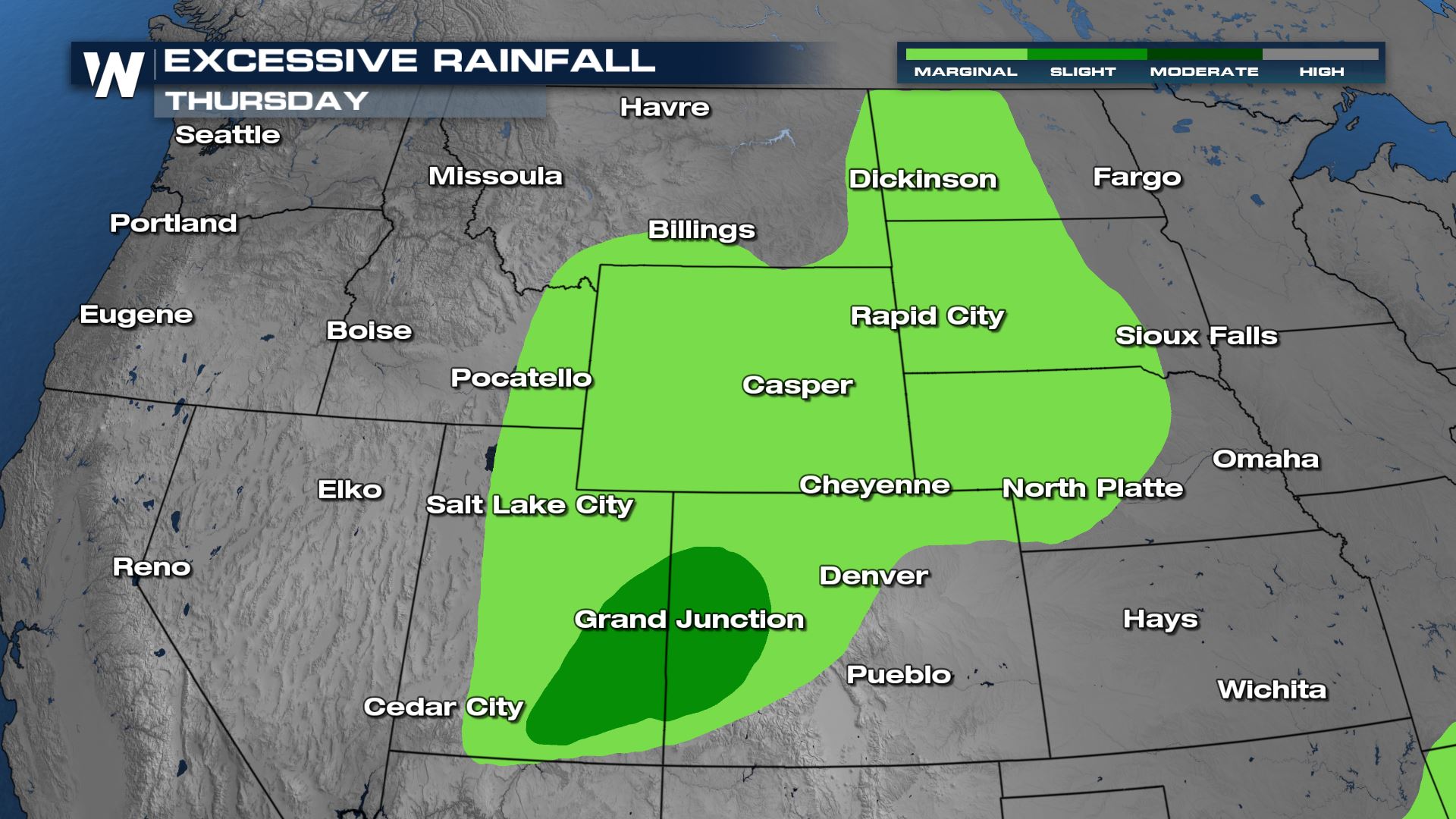 The risk for severe thunderstorms has shifted northward from the Front Range into the High Plains.
Click here for more on the severe weather forecast
!
Forecast
Moisture will push northward today (Thursday), bringing some needed rainfall into Utah and Colorado during the afternoon and evening hours. There may be a few storms in New Mexico and Arizona, but overall coverage will be significantly less than the last few weeks.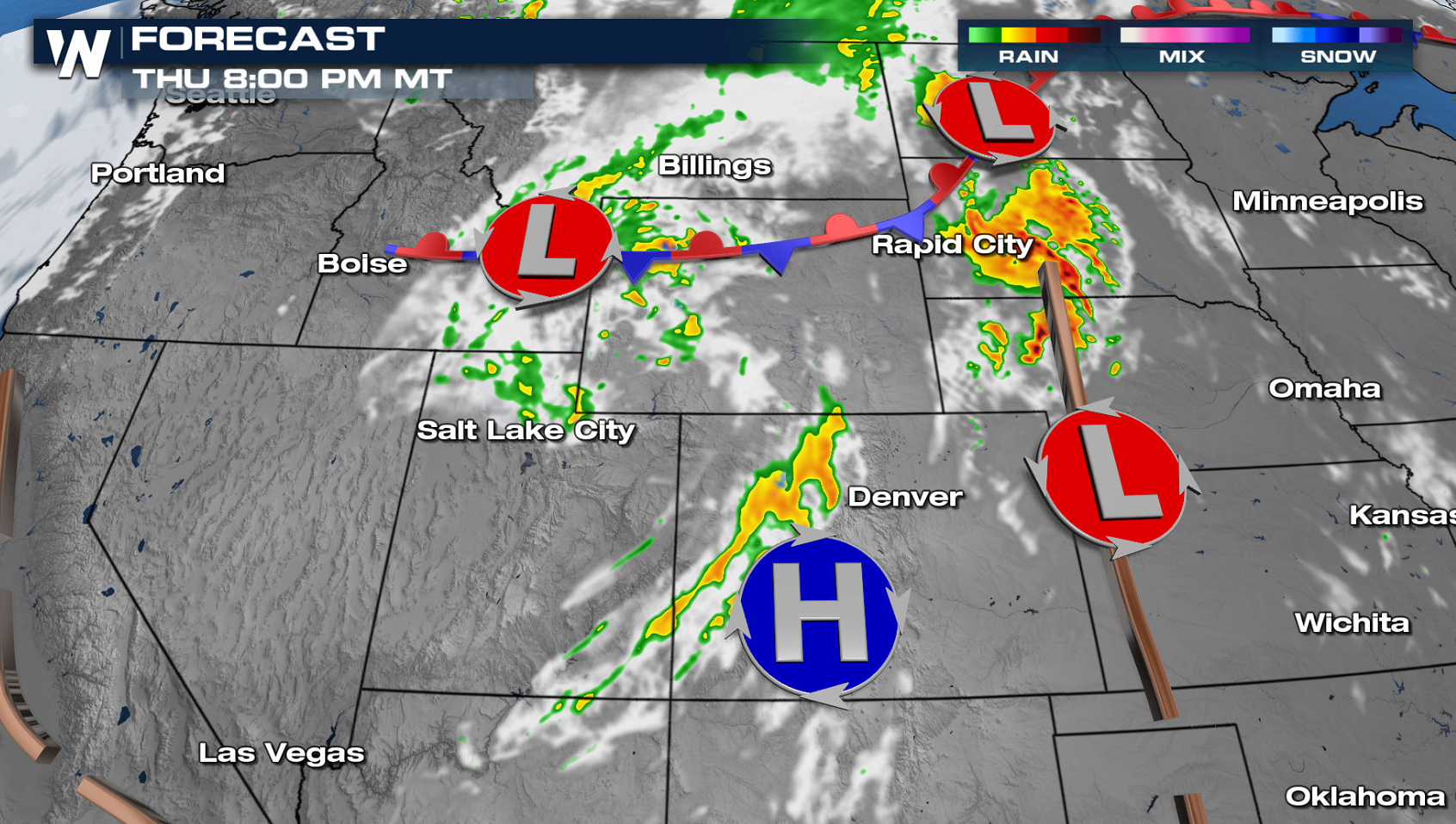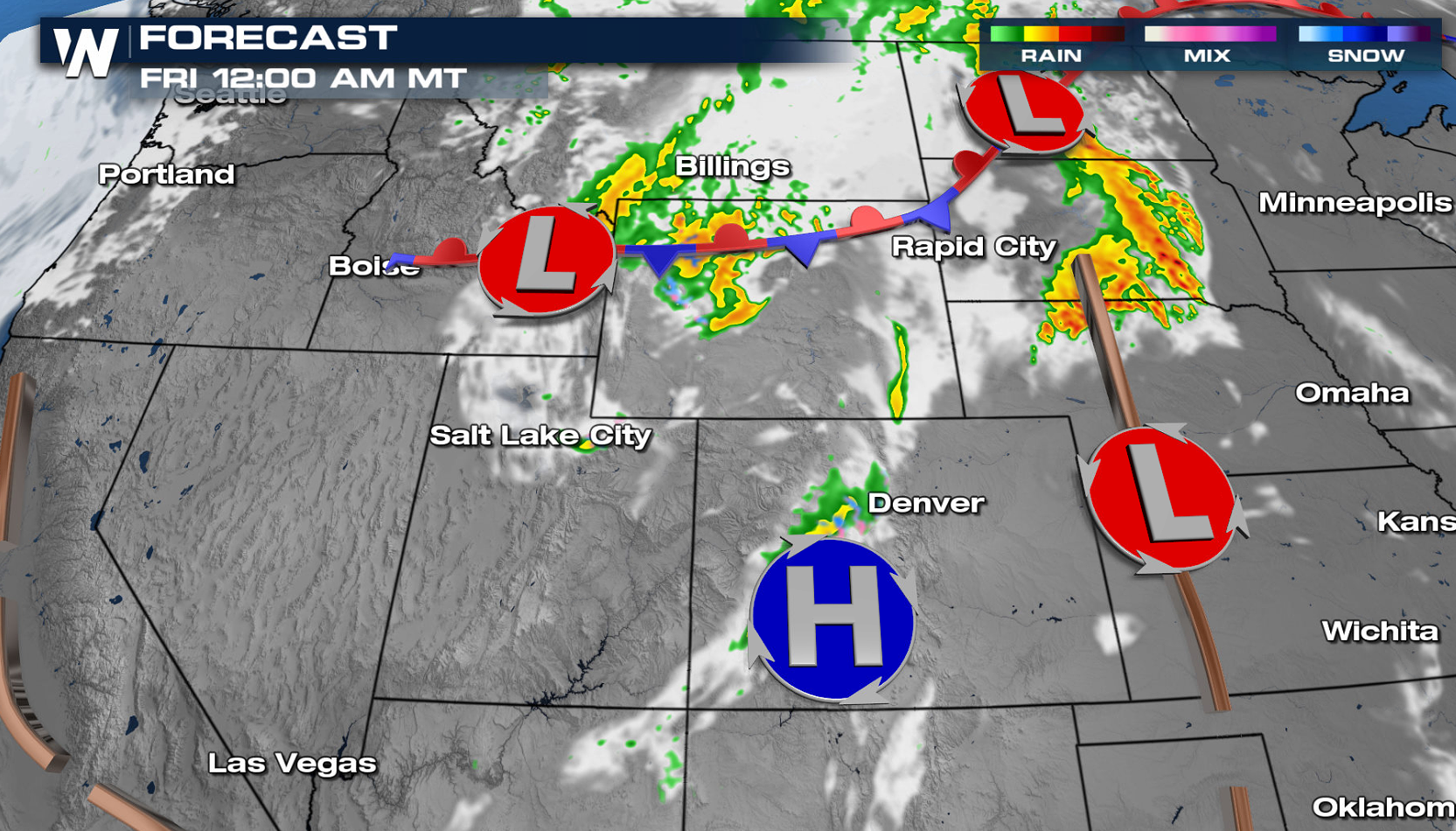 Rainfall Forecast
Rainfall totals will likely average between 0.5 - 1.5 inches, but pockets of 2"-3" or more of rain are also possible.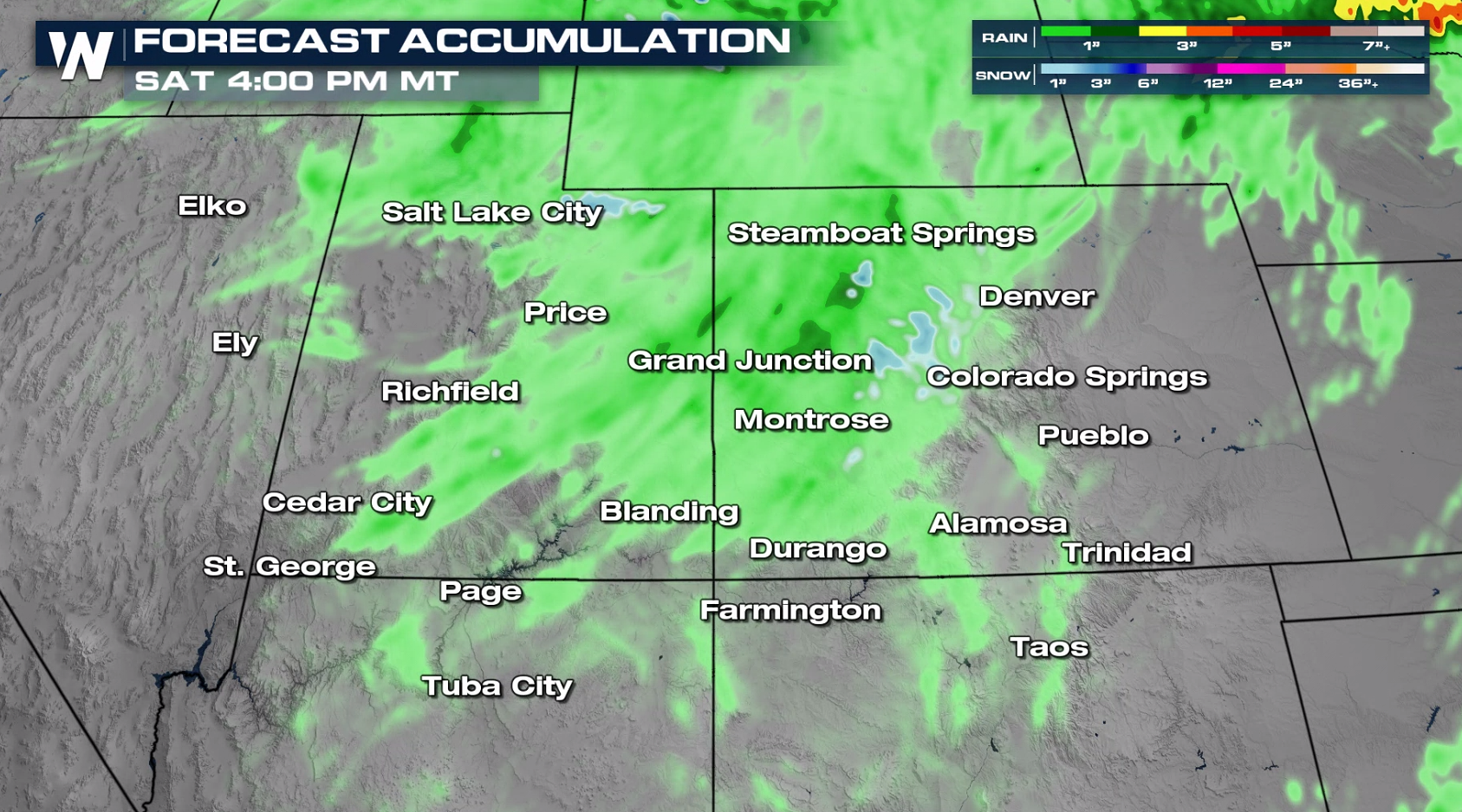 Long term, drier air sweeps across the Southwest. The long range outlooks through the beginning of September are leaning toward below average rainfall for the region.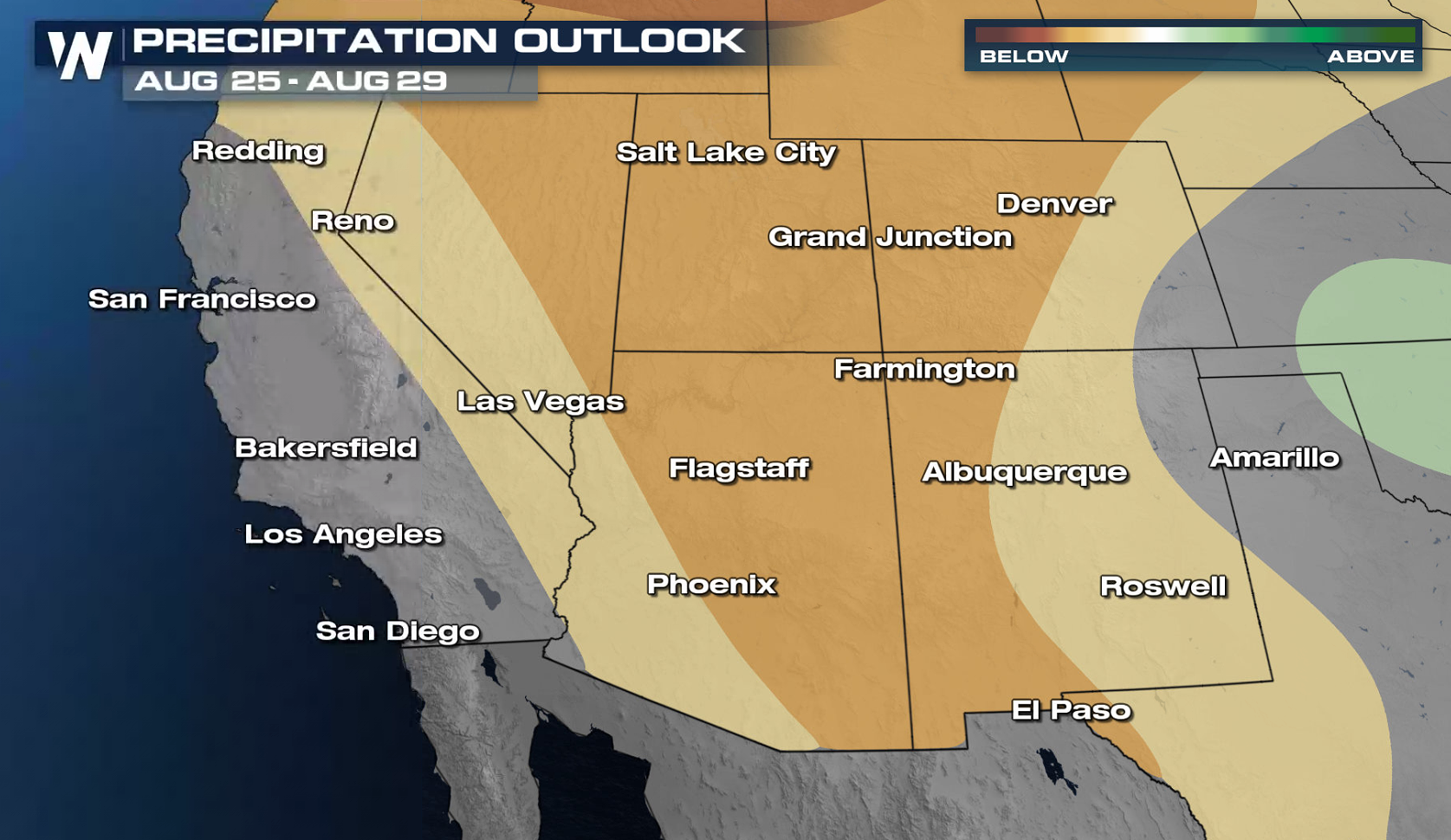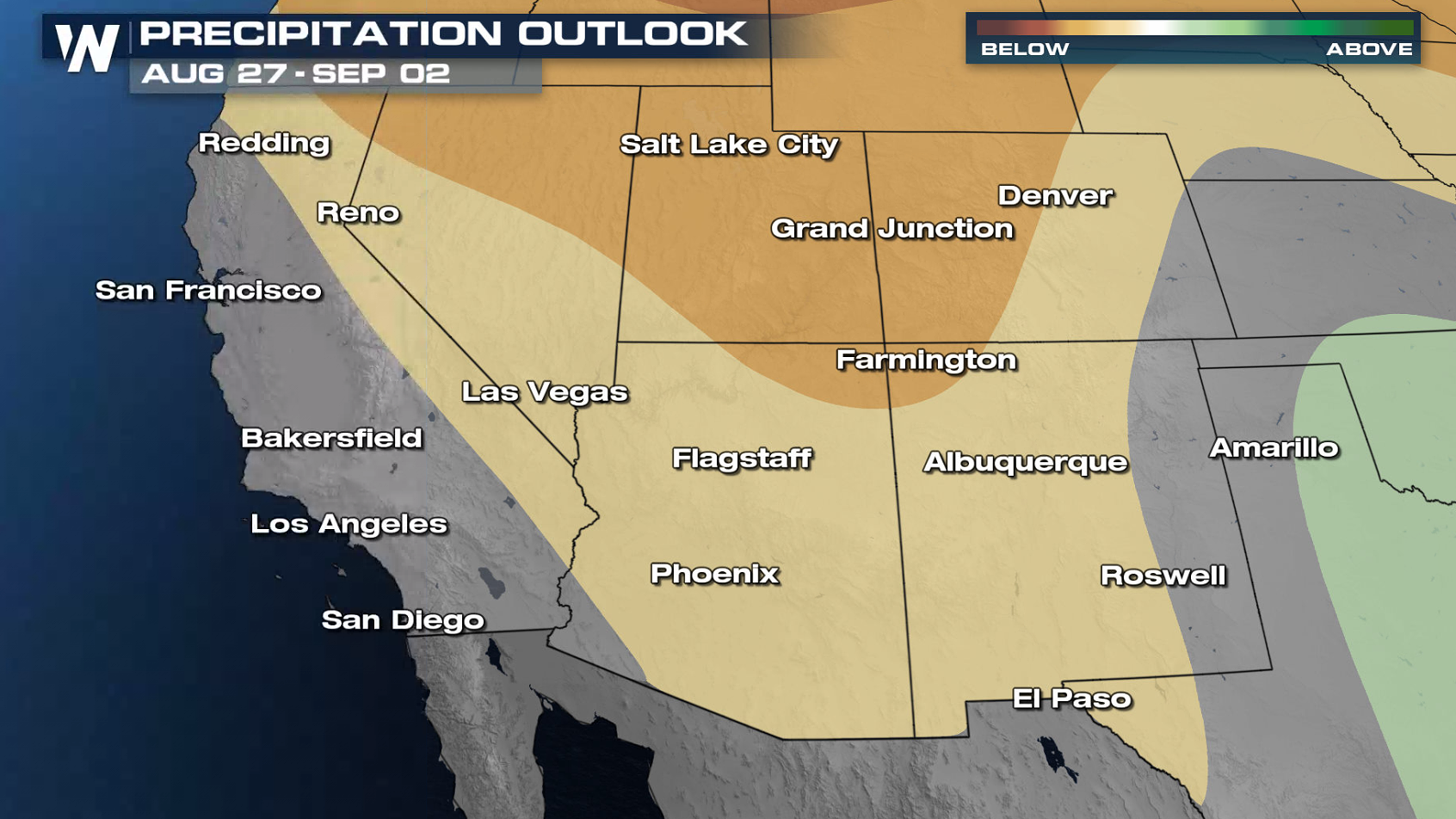 For the latest forecast in the Southwest, tune in to the Western Regional at 50 past the hour or access the latest forecast anytime through the WeatherNation app.