It's that time of the year in the Southwest when moisture from the tropical Pacific and Gulf of Mexico is pulled into the region around the monsoonal high. The monsoonal moisture in combination with the stalled frontal boundary have left a lot of rain across the central U.S. and Red River Valley. The last few days have brought pockets of moisture to the Four Corners. Just in the last 24 hours, some spots in Arizona and New Mexico have received soaking rain.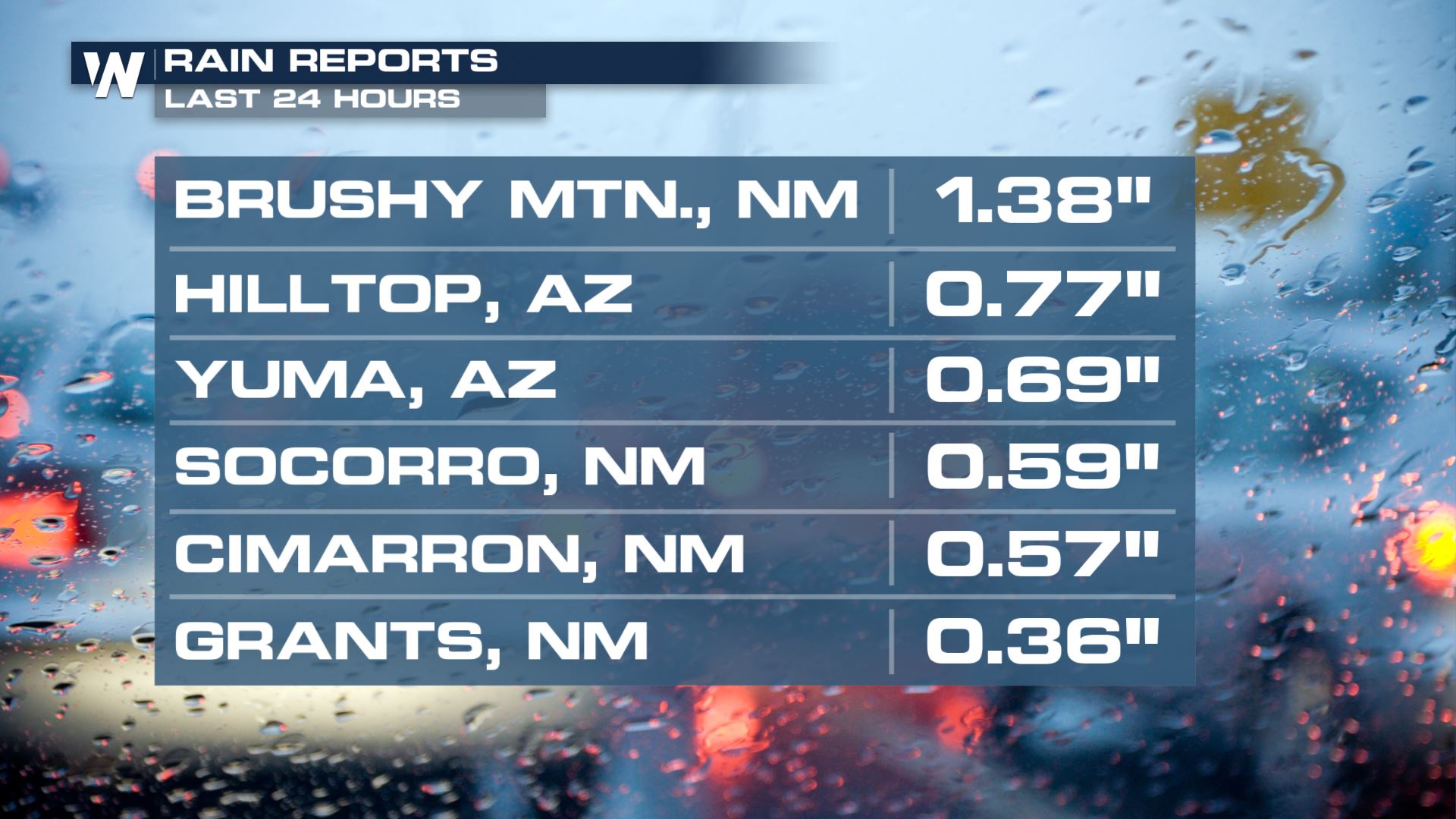 Alerts & Outlooks
An additional 1-2" of rain will occur and create flooding concerns. These are areas that have received heavy rain over the last week too. Below are the next 2 days of rainfall outlooks, where we are anticipating the highest rainfall totals and subsequent flooding concerns.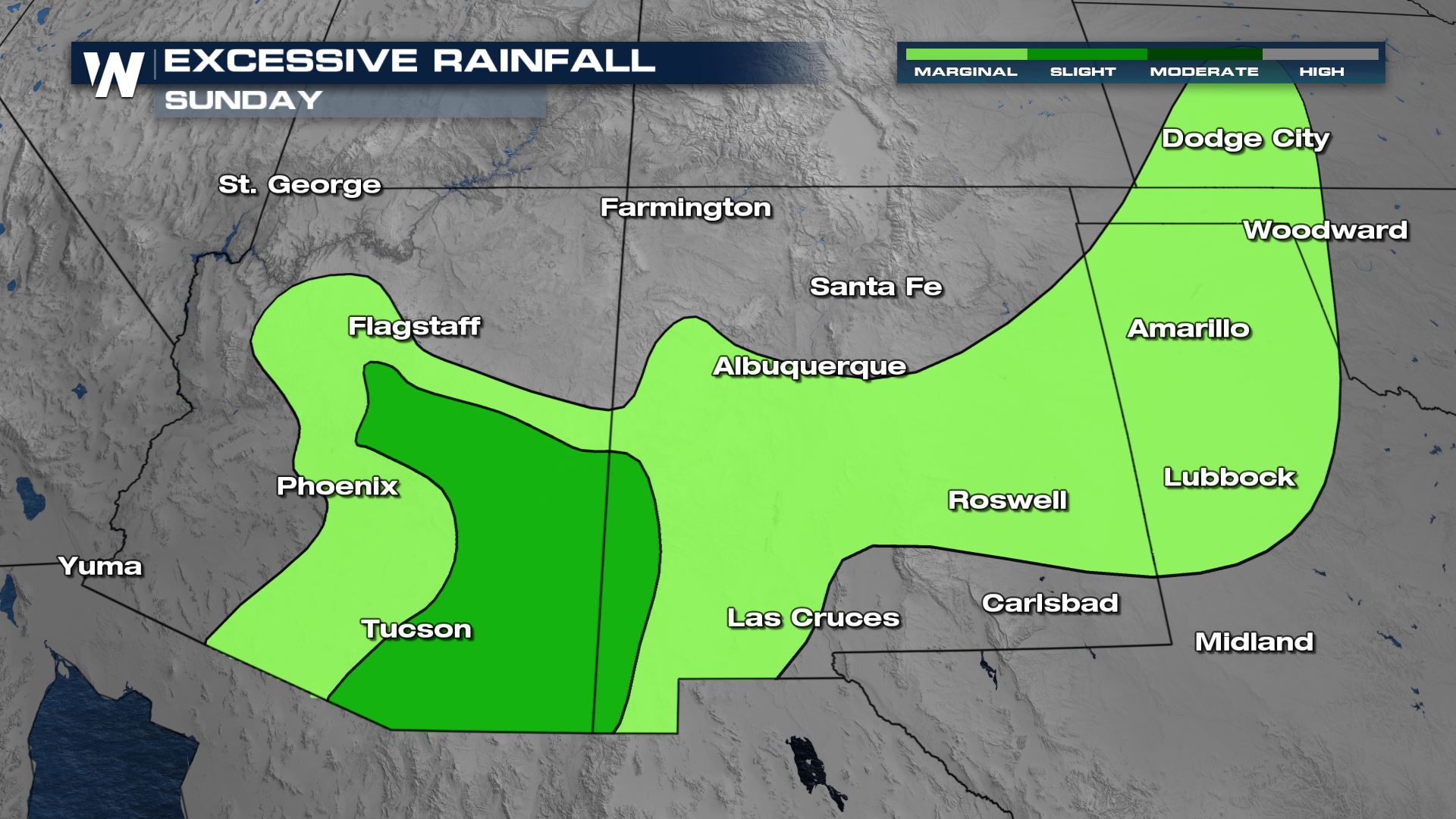 Areas near Tucson, Arizona have the highest chance for flooding today as pockets of moisture moving in from Mexico will concentrate and lead to higher rainfall rates. New Mexico has an elevated chance for flooding, by tomorrow.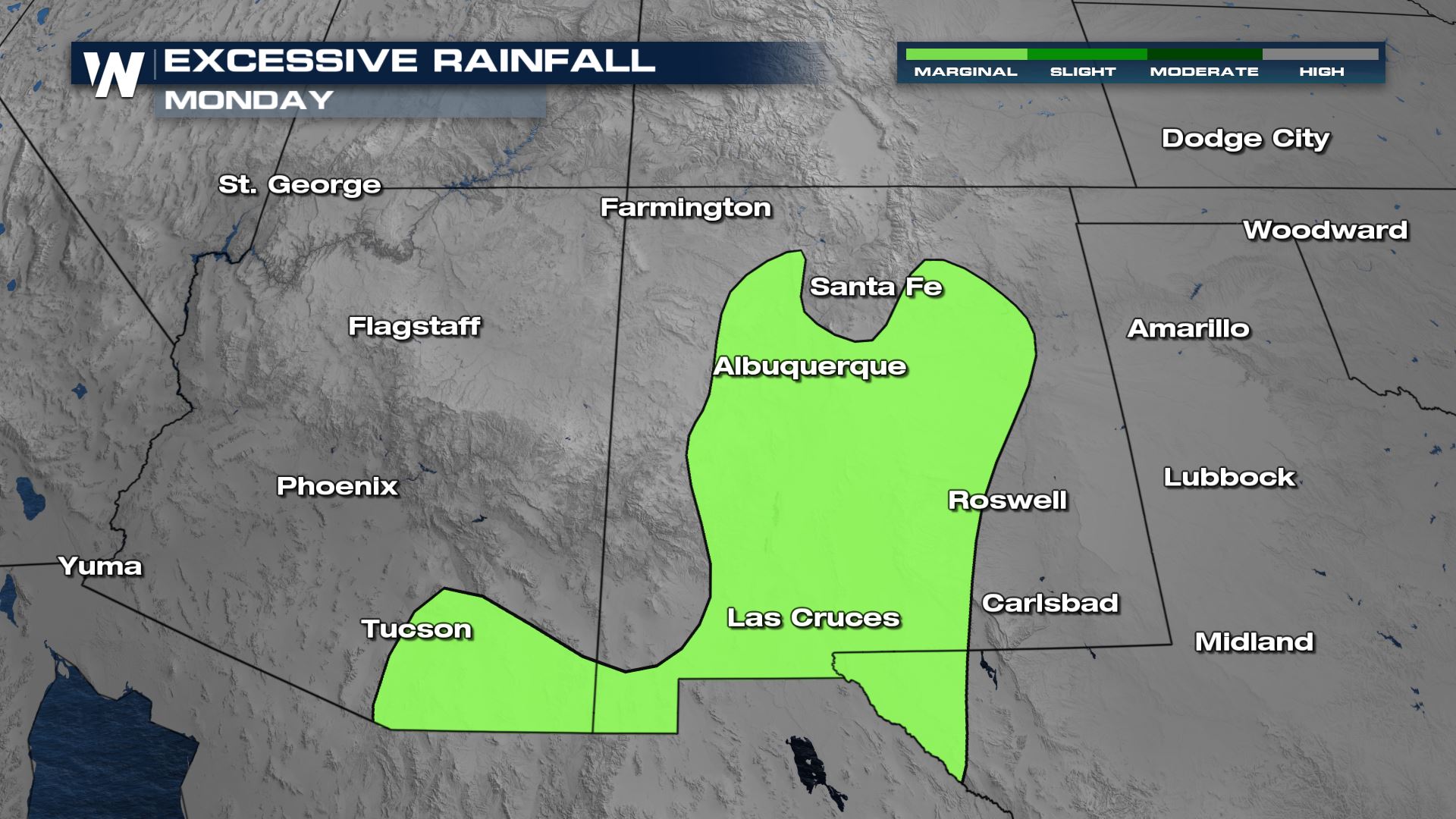 Moisture will be slightly lower  across the region tomorrow, but pockets of heavy rain could result in brief flash flooding from Flagstaff to the Mexico border and for much of New Mexico.
Forecast
Heavy rain will build through the afternoon and evening, maintaining strength through sunset.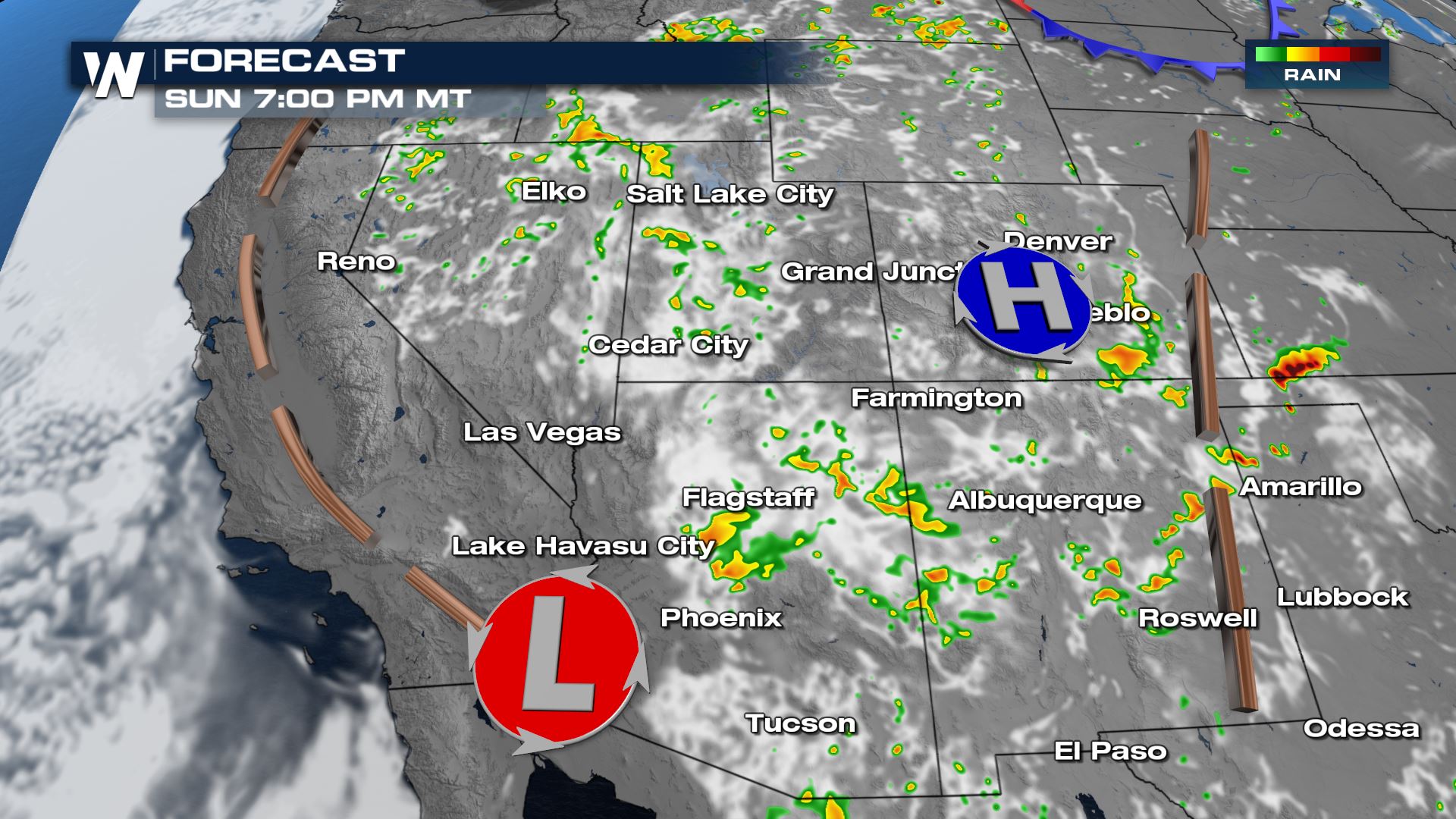 Rain will diminish overnight and redevelop each afternoon. Scattered but intense storms could lead to mudslides over burn scars.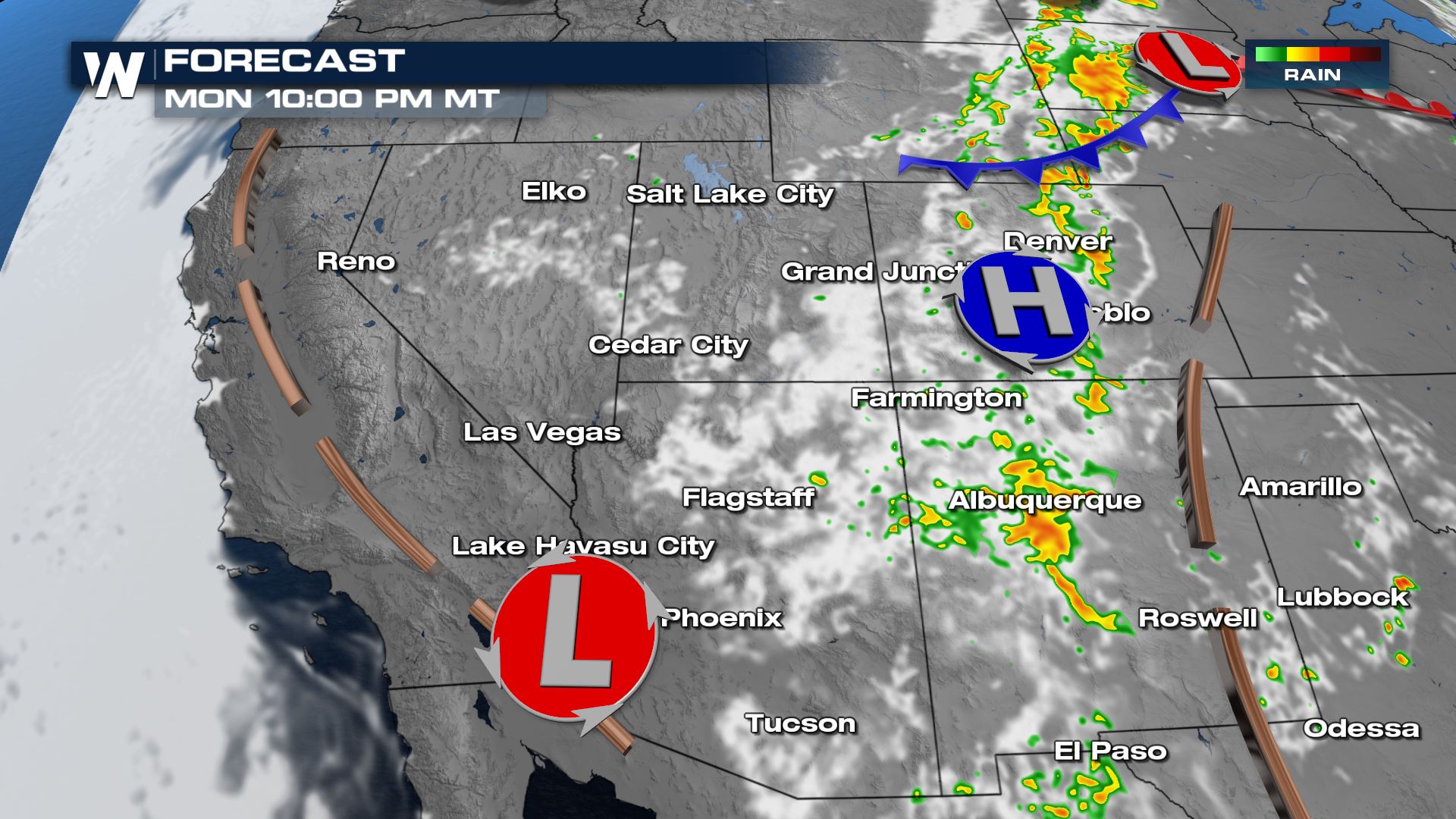 A few thunderstorms could be gusty at times or produce pea to penny size hail in addition to the heavy rain.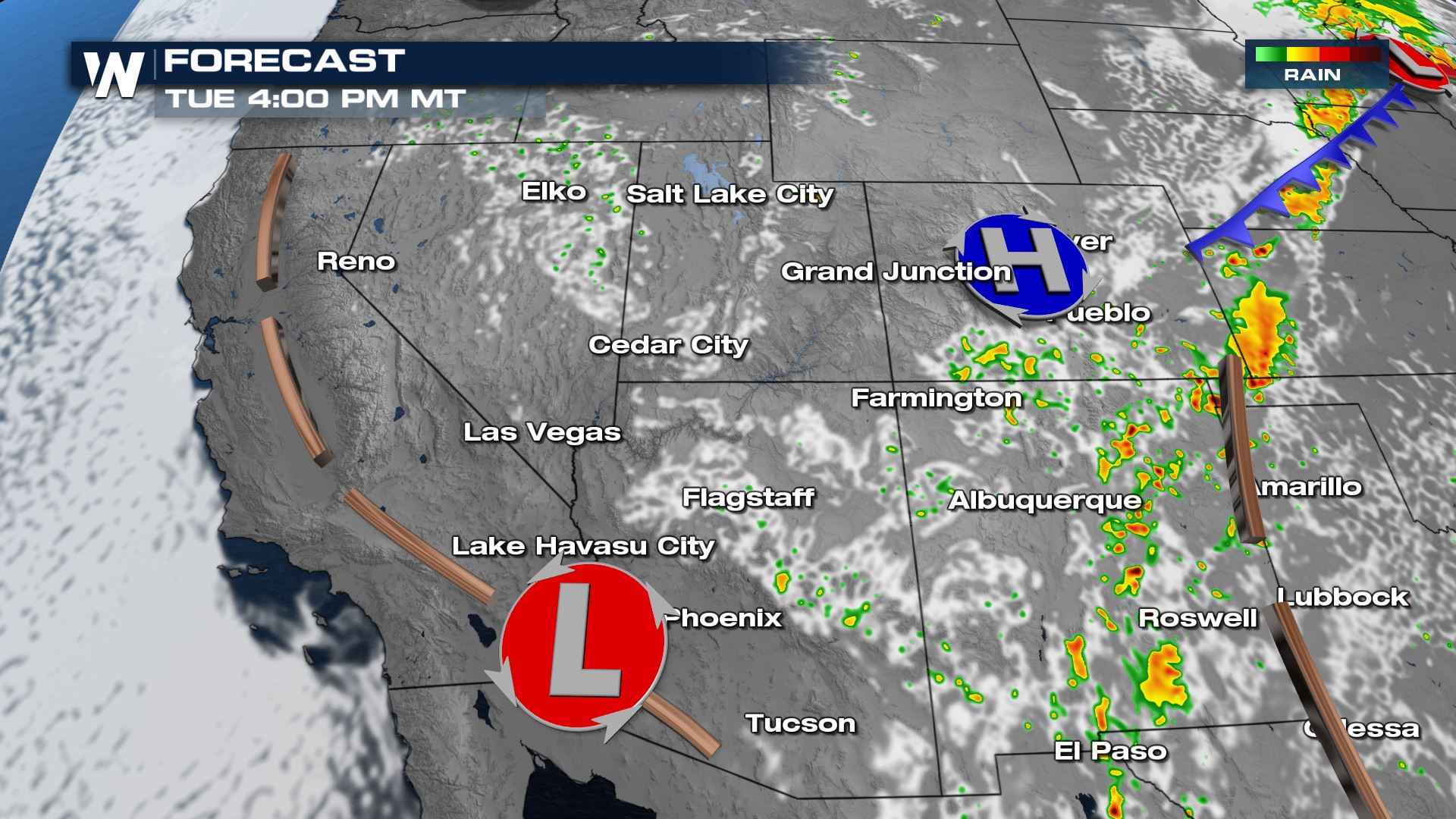 We could see an additional 1-2" of rainfall in some of stronger thunderstorms. Flash and urban flooding is possible especially in Arizona.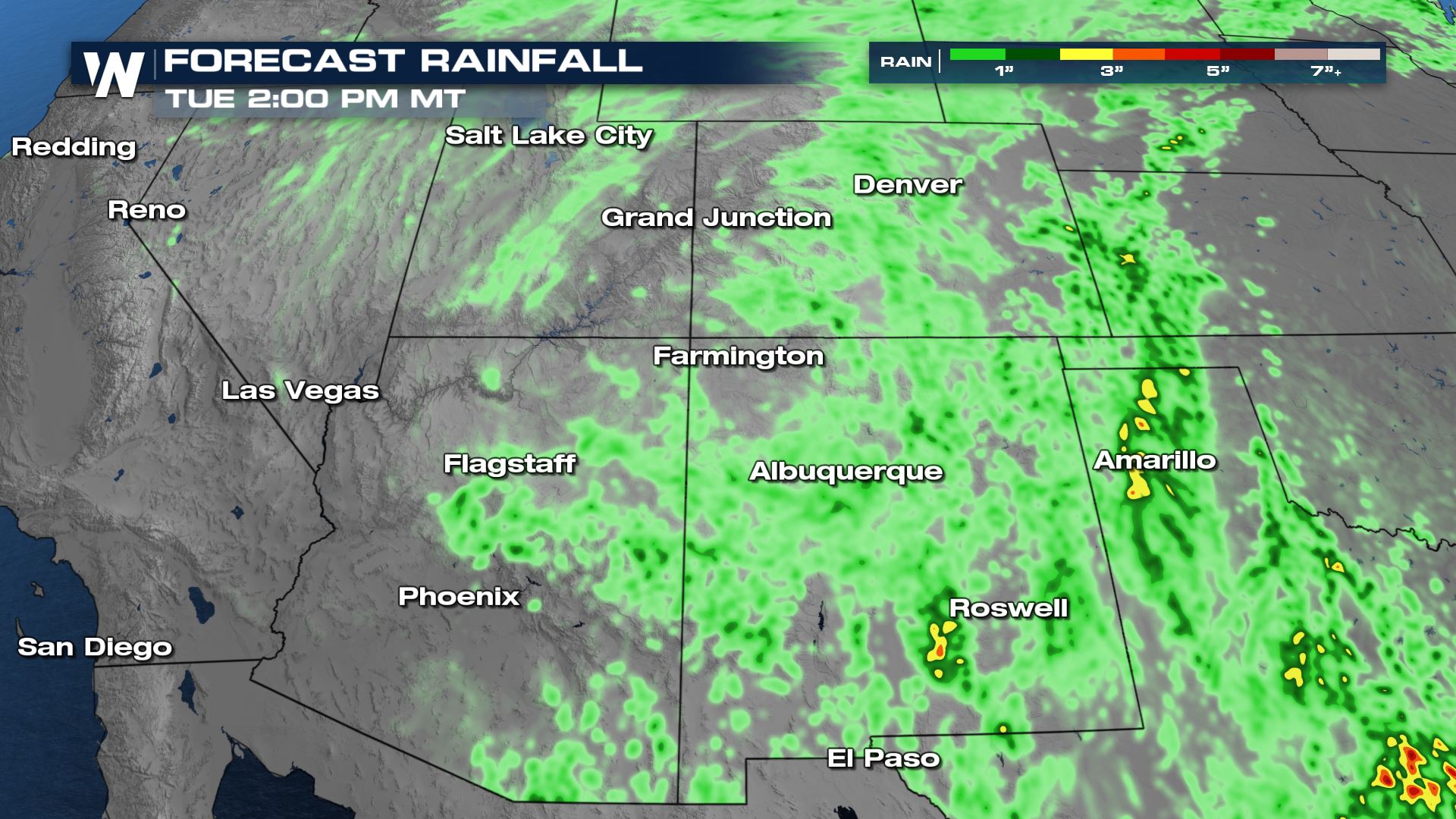 Keep checking with WeatherNation for all the latest updates on the active pattern for the Southwest. Want to stream WeatherNation 24/7 for free?  Here is how to
STREAM