With the climatological peak of hurricane season only a couple of weeks away, it's of little surprise that the tropics are becoming more active. Right now, a weak tropical disturbance is located near the Greater Antilles. Development is expected to be slow, with the chance for strengthening into a tropical depression at only 10% over the next 5 days.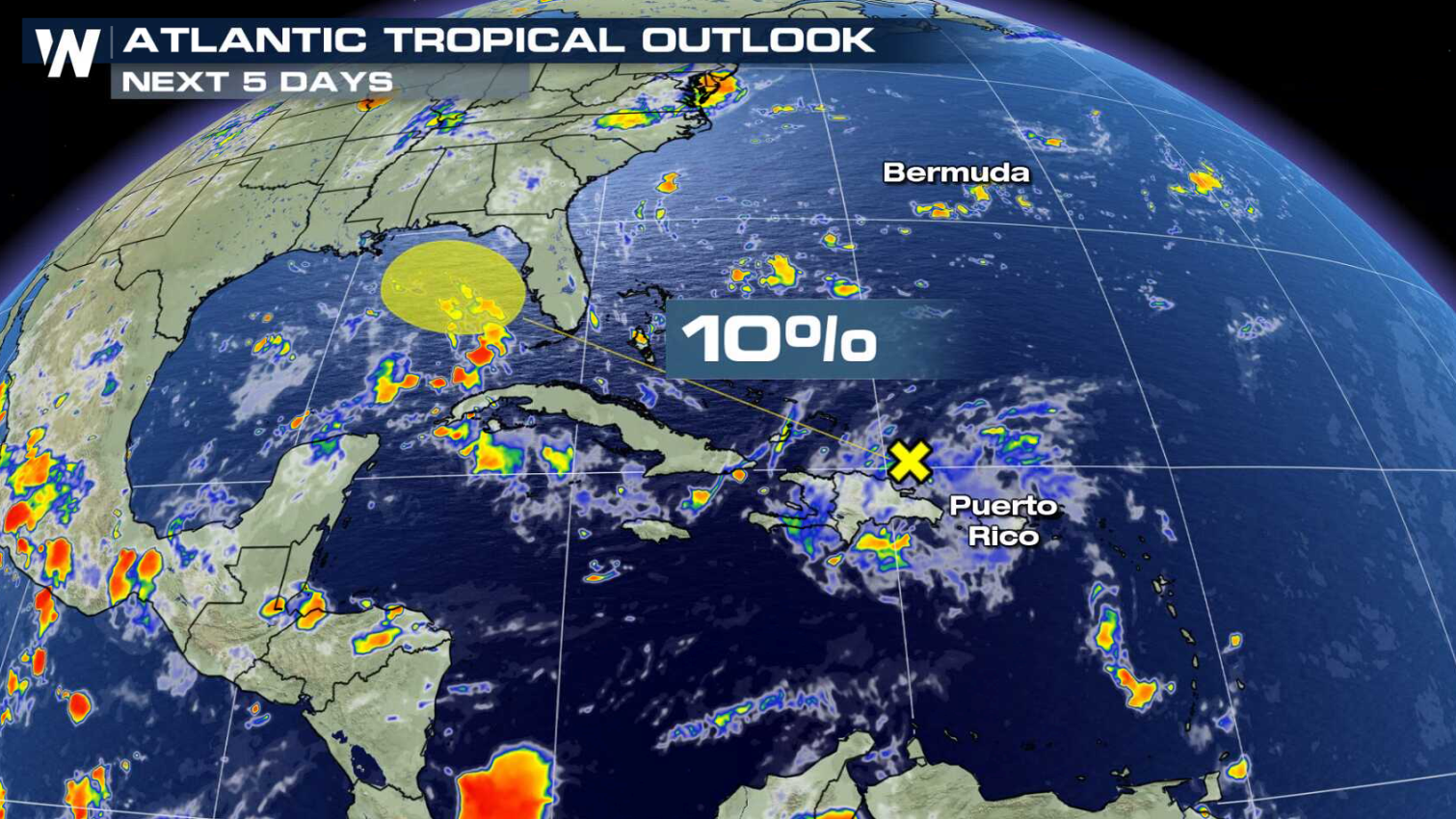 Disorganized cloudiness and storms are located from Hispaniola eastward to the Leeward Islands associated with the tropical wave that is interacting with an upper-level trough. This activity will spread westward, enhancing rainfall across portions of Hispaniola, the Bahamas, the Turks and Caicos Islands, and Florida into early next week. Strong upper-level winds will prevent any development during the next 2 to 3 days, but conditions could become less hostile when the system reaches the eastern Gulf of Mexico during the early to middle part of next week.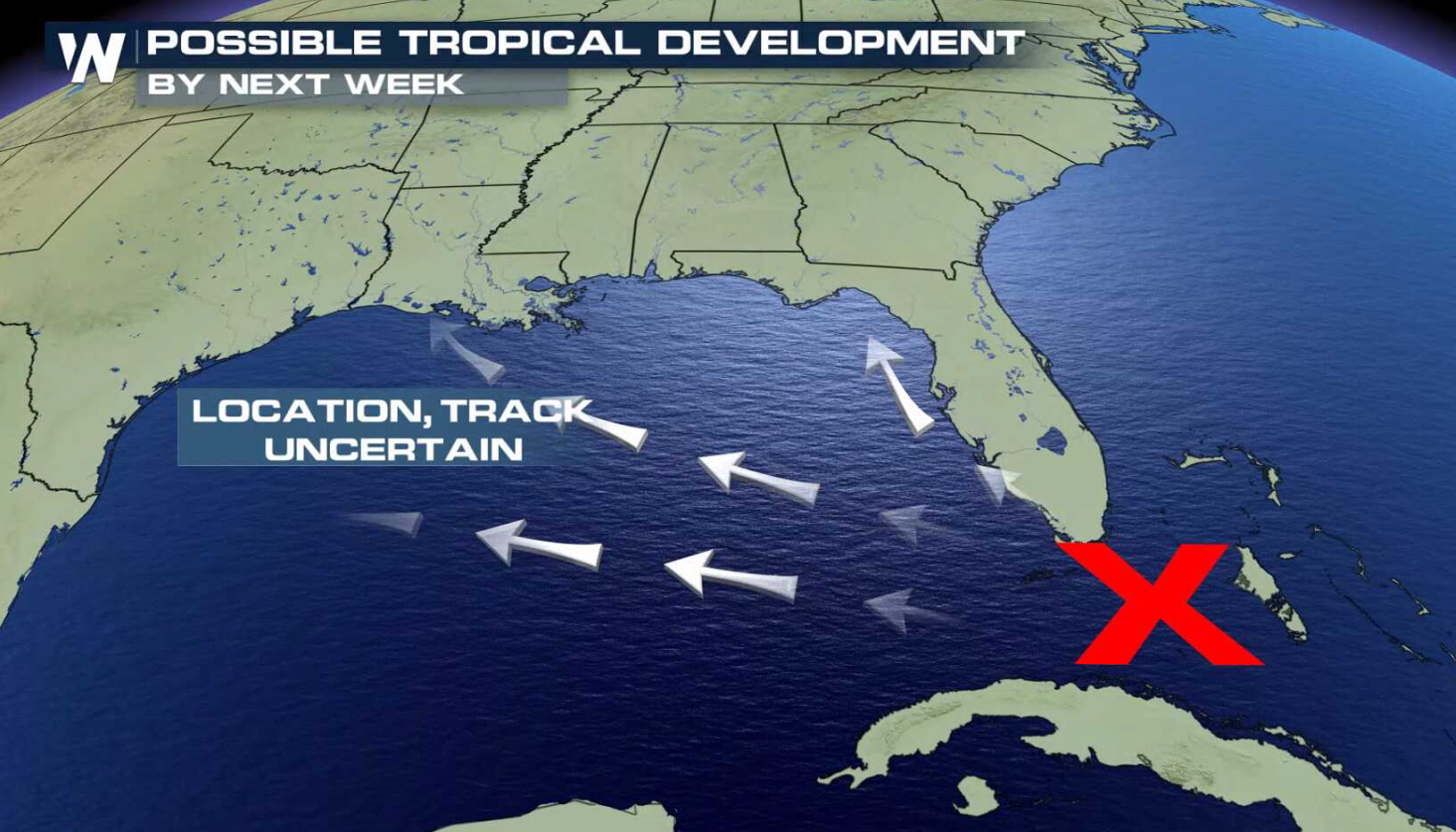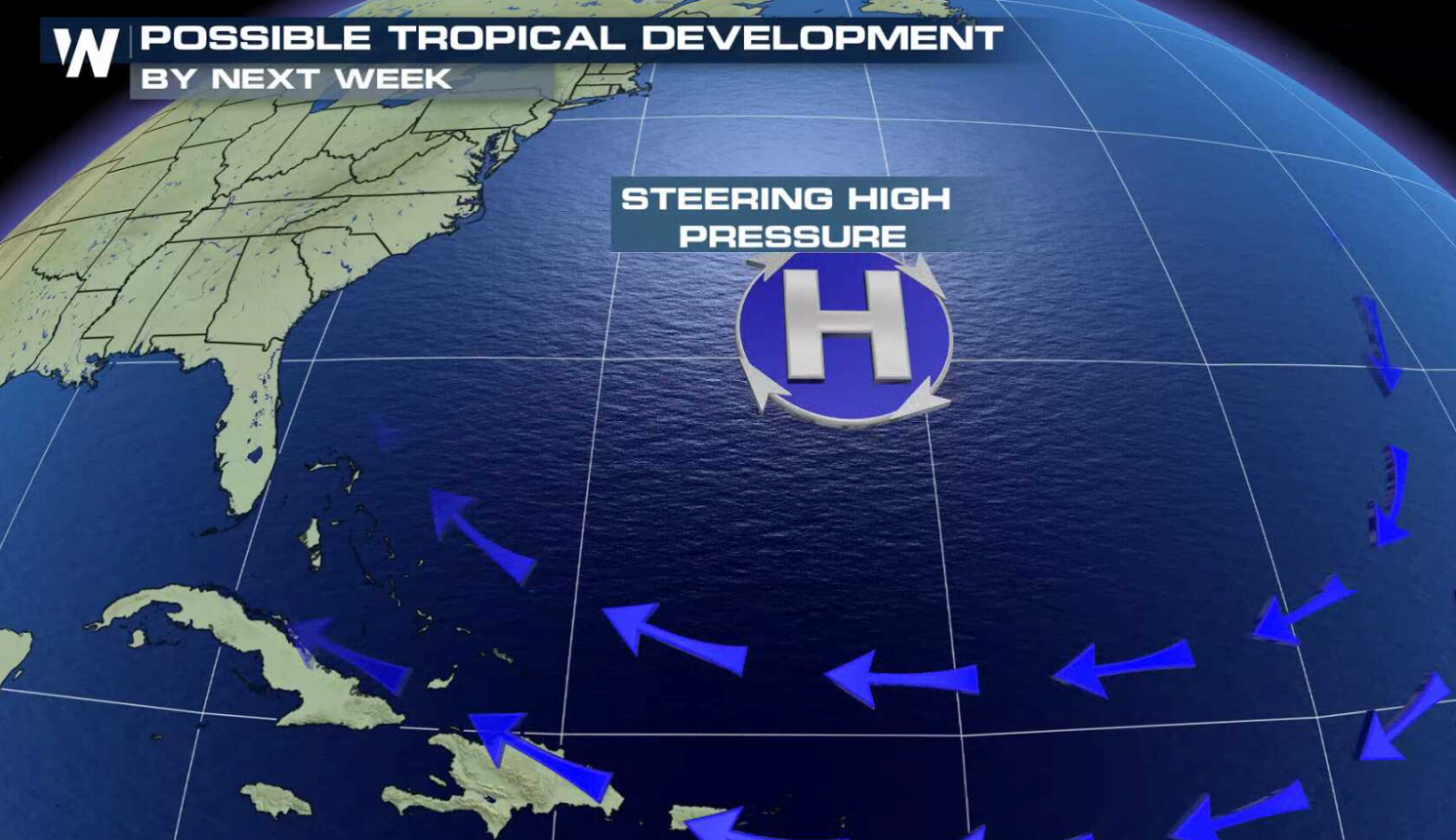 A tropical disturbance is located about 135 miles southeast of the Cabo Verde Islands. A tropical storm has not formed yet, but strong gusty winds and heavy rains are expected over the southern Cabo Verde Islands later today. A Tropical Storm Warning is in effect for the Cabo Verde Islands of Santiago, Fogo, and Brava.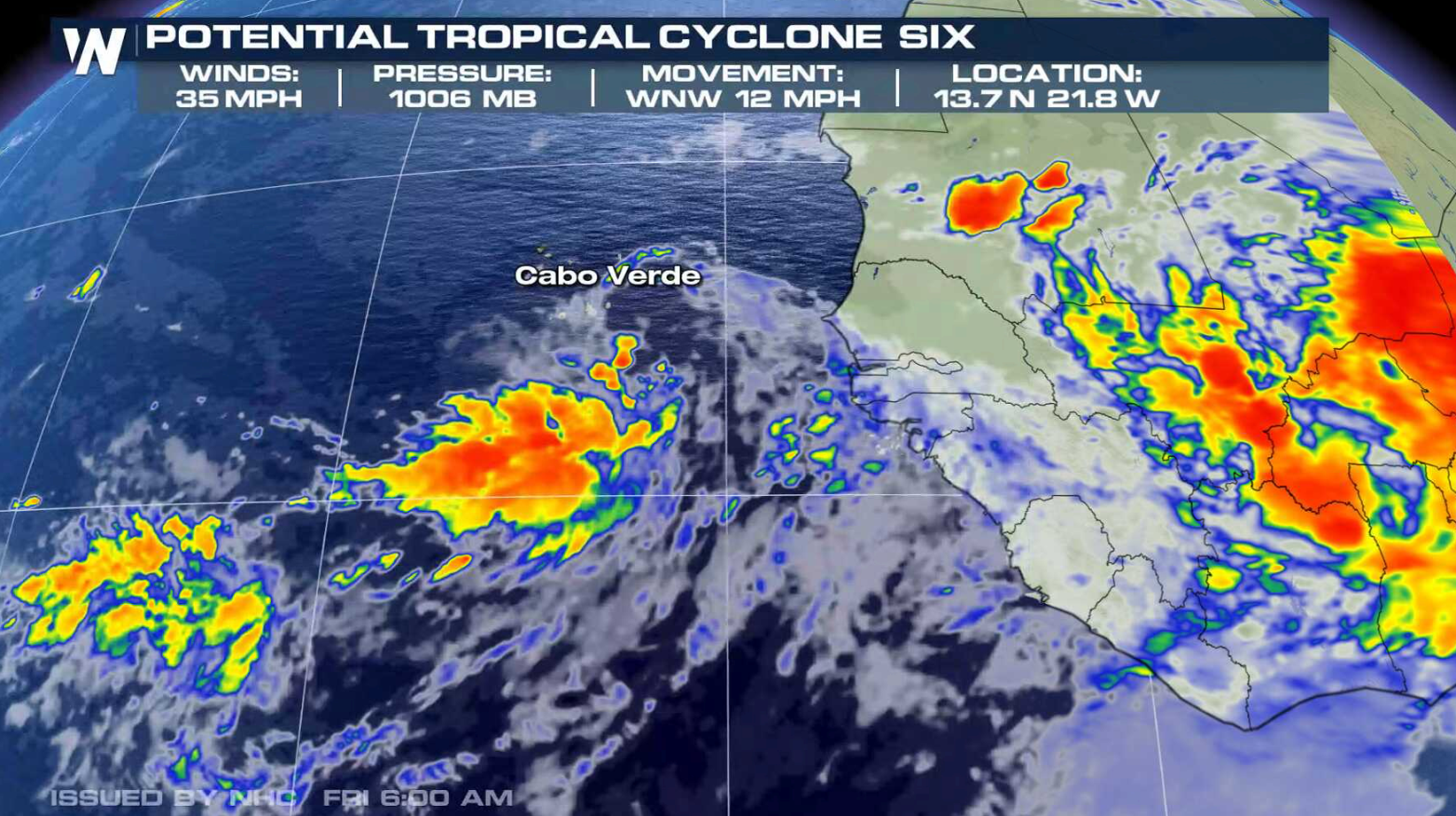 The circulation with the system is better defined this morning, but thunderstorms remain rather weak. Conditions are favorable strengthening, and a tropical depression or a storm is expected to form later today or Saturday. Upper level wind shear does not appear to be a problem at this time, but the cyclone should be moving over marginal water temperatures, limiting the amount of intensification. Movement to the northwest will continue, with the system forecast to become a hurricane in the central Atlantic next week.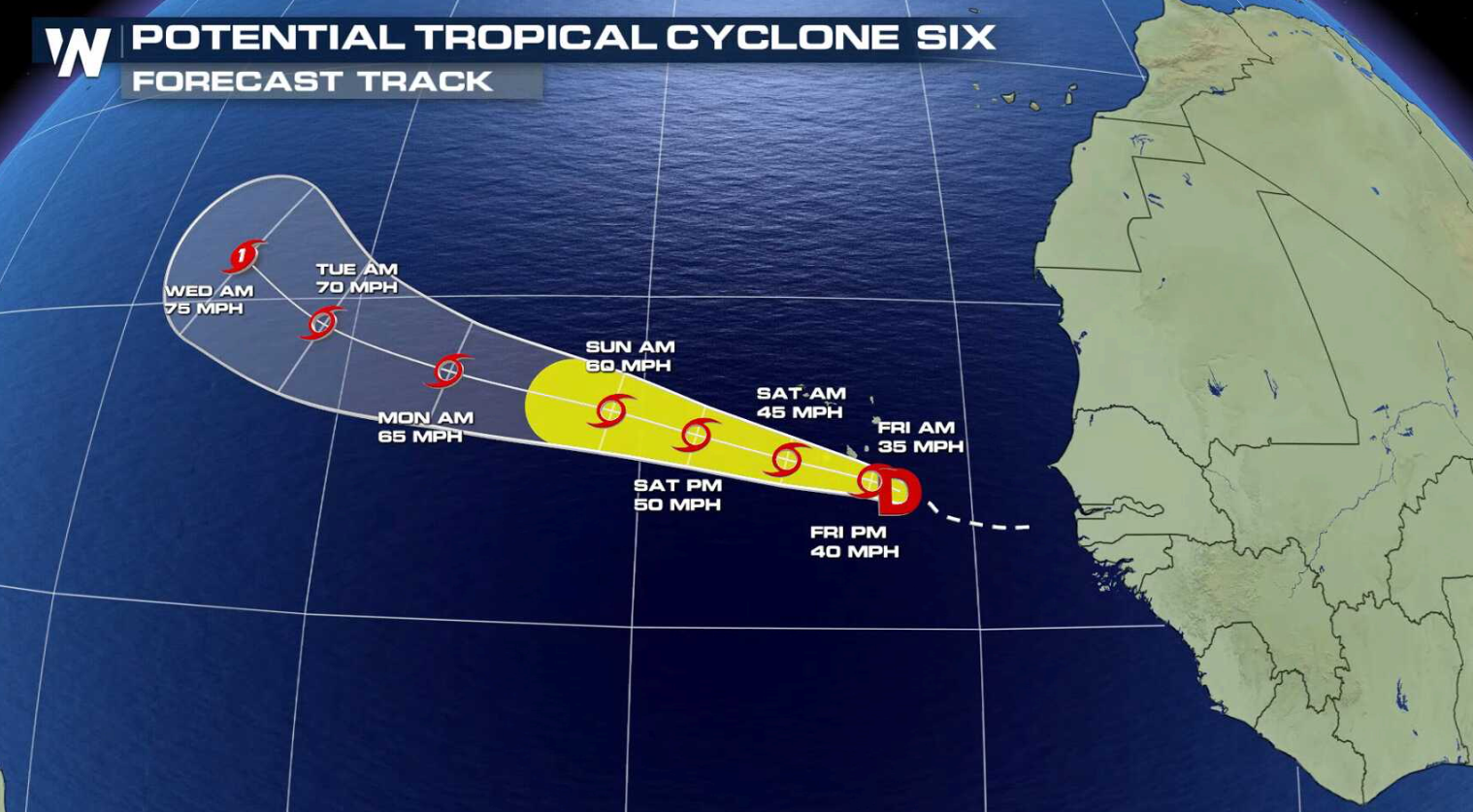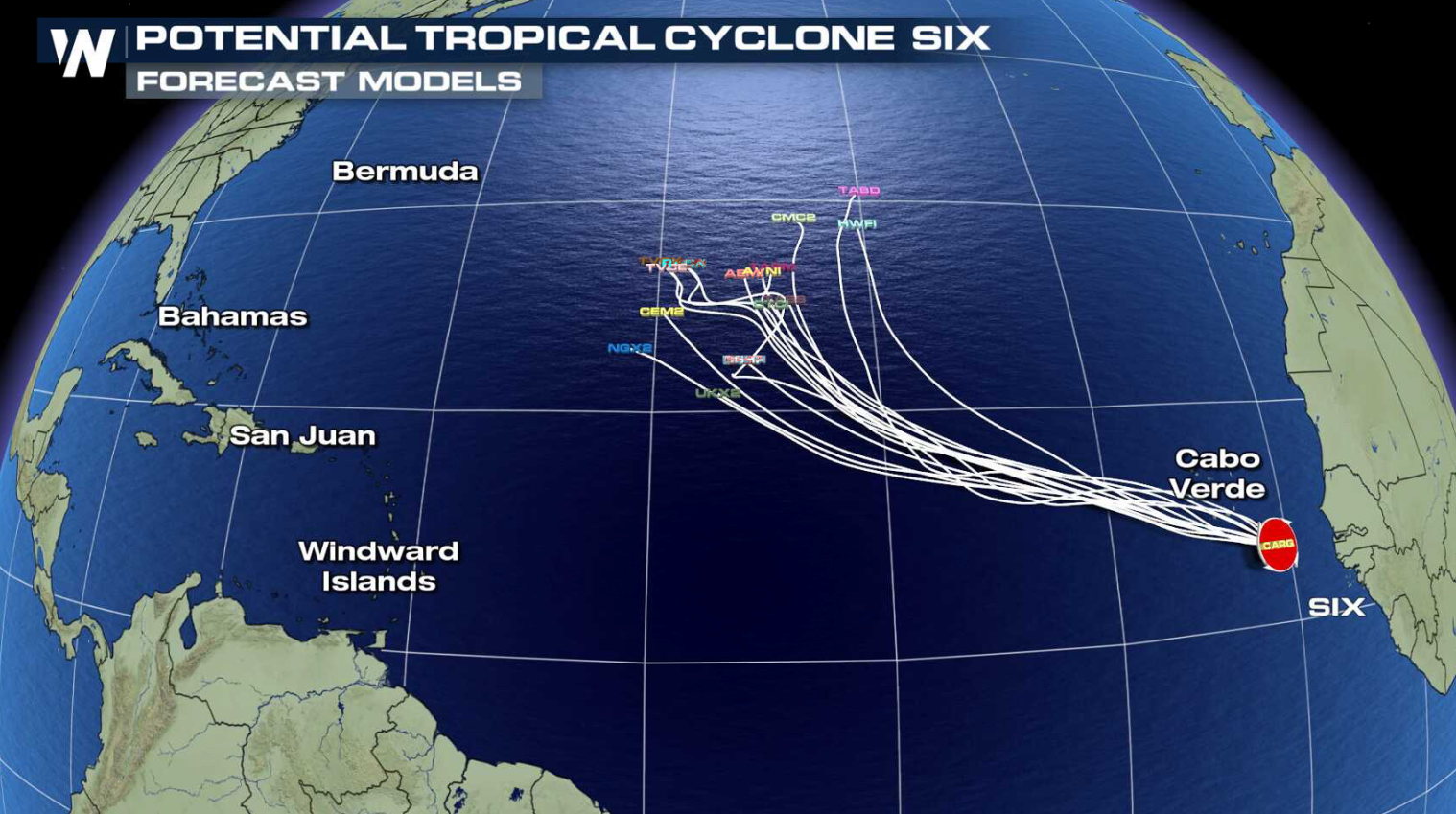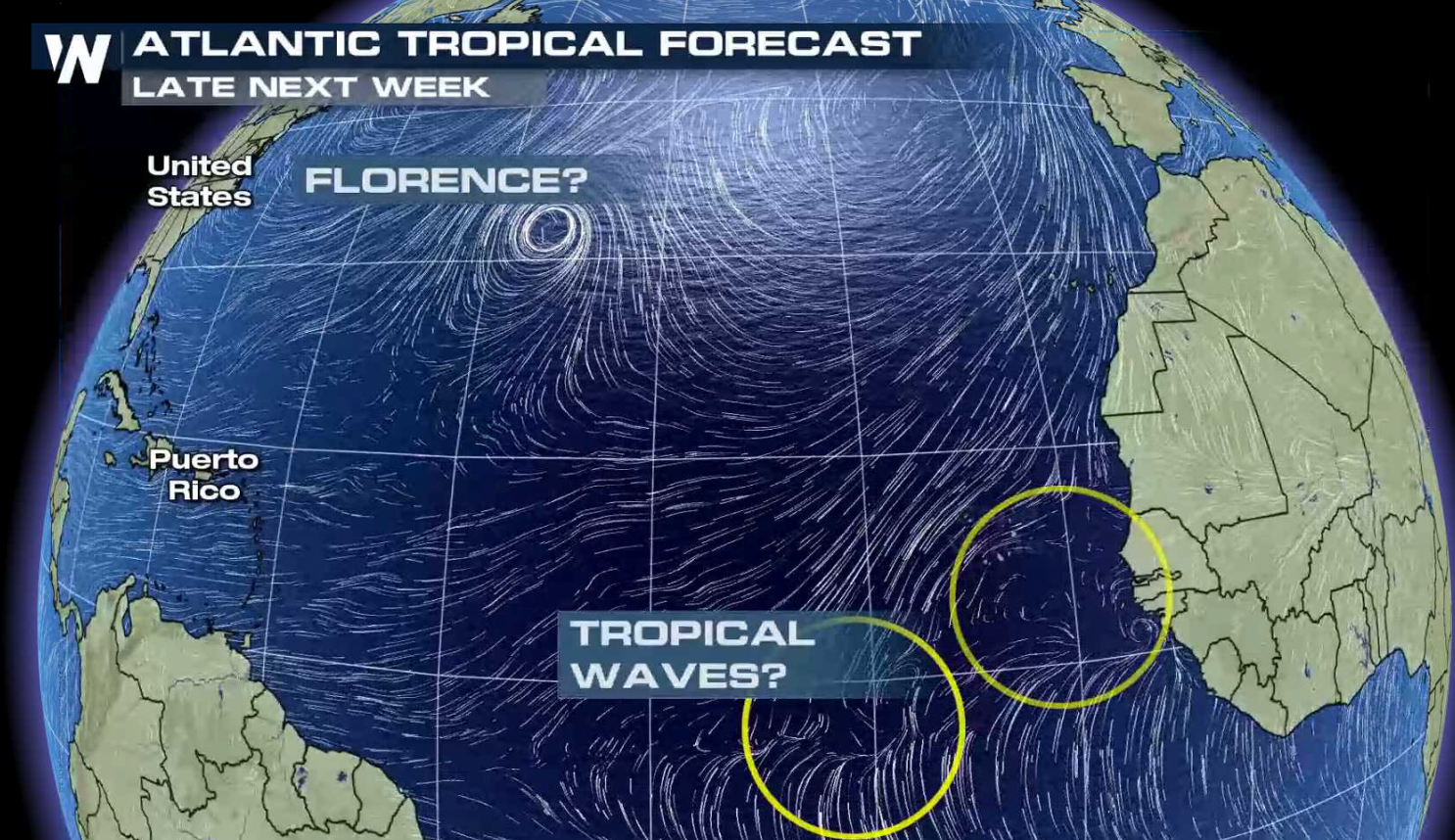 Forecast models indicate additional tropical waves emerging off the west coast of Africa into next week. WeatherNation will keep you posted on-air and online with tropical updates. For WeatherNation: Meteorologist Mace Michaels