After a brutally cold stretch of days last week, the north central U.S. has enjoyed a much warmer weekend.  The polar vortex retreated into Canada, and places like Valentine, Nebraska reached a record high temp of 70 degrees on Sunday.  Pretty incredible.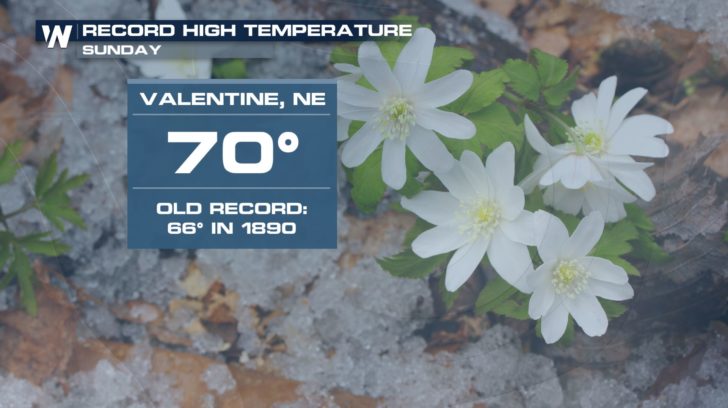 A record high was also set in Frankfort, Kentucky.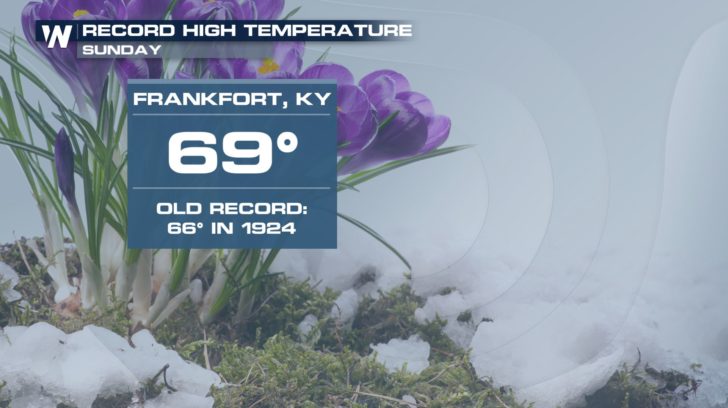 The weather set-up has the jetstream in a zonal flow, meaning west to east.  Most of the eastern U.S. will be to the south of the jet, and temps will be allowed to warm to above average levels.  Below average temps will be the trend to the north of the jet.  You can see how the colder air comes down from Canada into the north central U.S.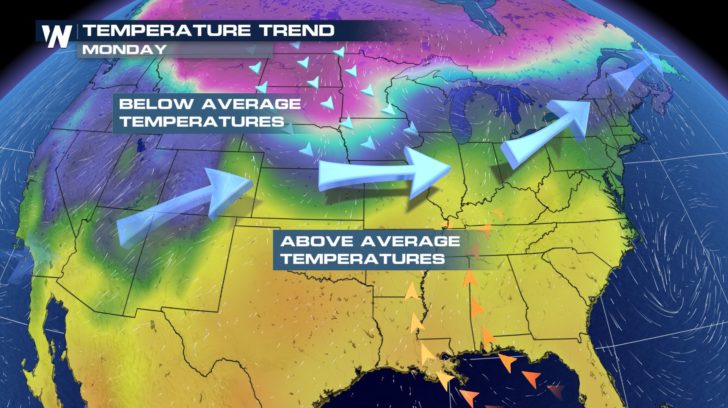 Cold temps and wind speeds between 15 and 20 mph will lead to some dangerous wind chills values.  Wind chill alerts are in effect Monday morning from Montana eastward into South Dakota.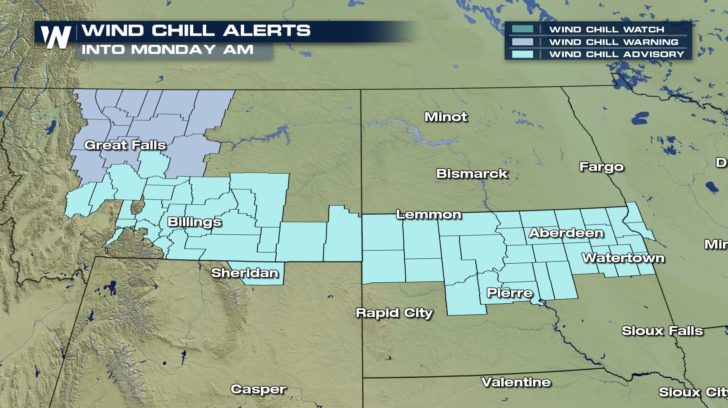 Bismark's wind chill will drop to 31 degrees below zero Monday morning.  Billings will feel like 16 degrees below zero.  Minneapolis will only feel like 6 degrees.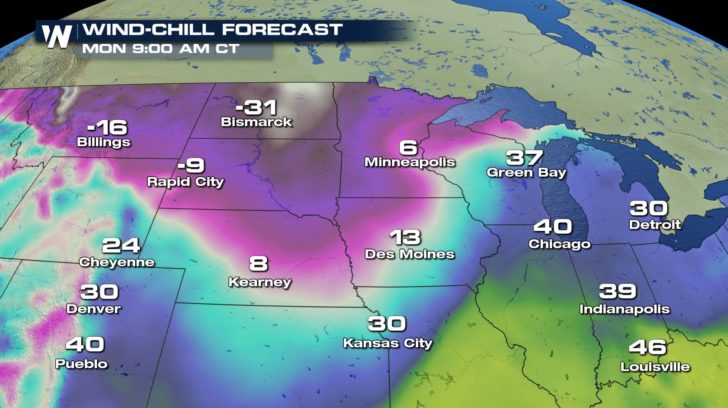 The coldest air of the country will stay locked up in Montana, the Dakotas, and Minnesota on Monday and Tuesday.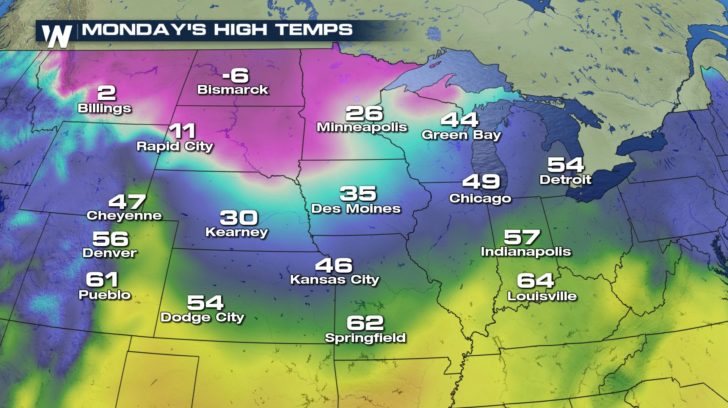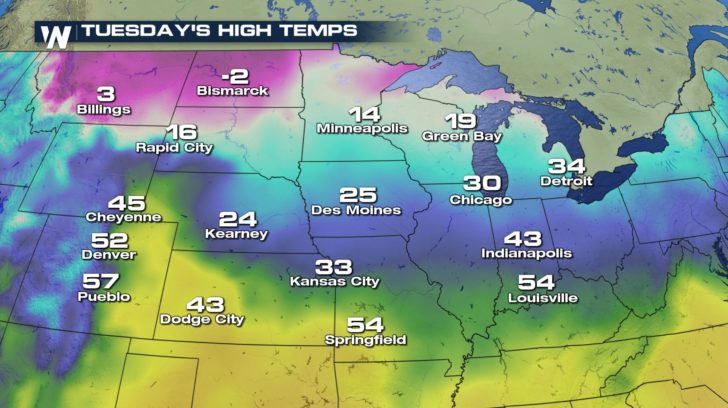 Cold air will continue to sink southward right through the end of the week, keeping temps very cold across the Plains and the Upper Midwest.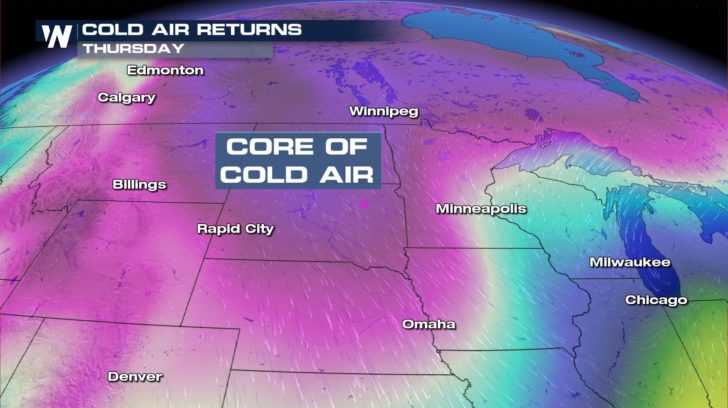 Temps for this area of the country will stay well below average right through the end of the week.   Luckily, the temps and wind chills won't be as dangerously cold as they were last week with the polar vortex.  But caution will still need to be exercised to stay safe under such conditions.  Exposed skin will be subject to frostbite in just a few minutes.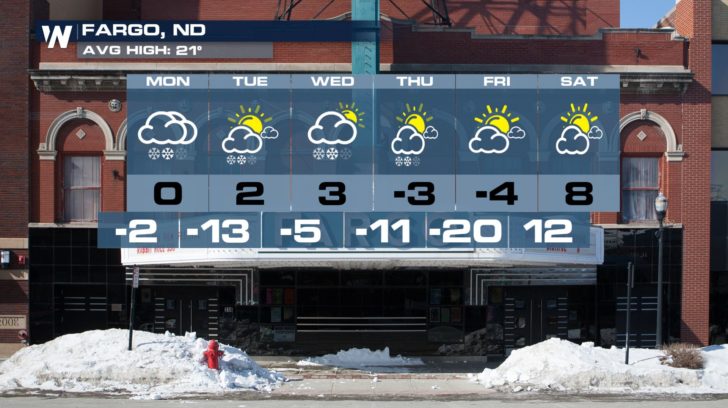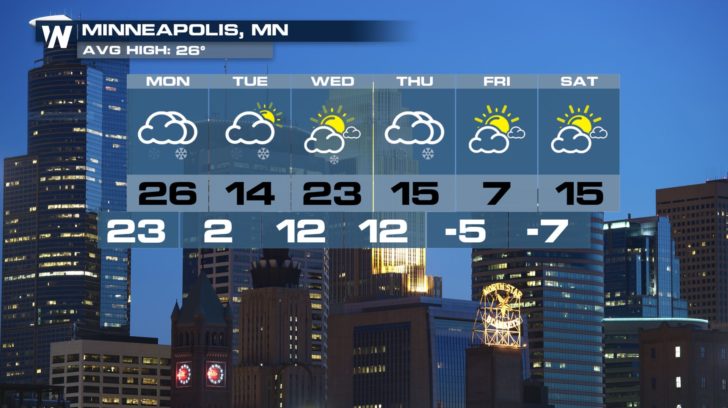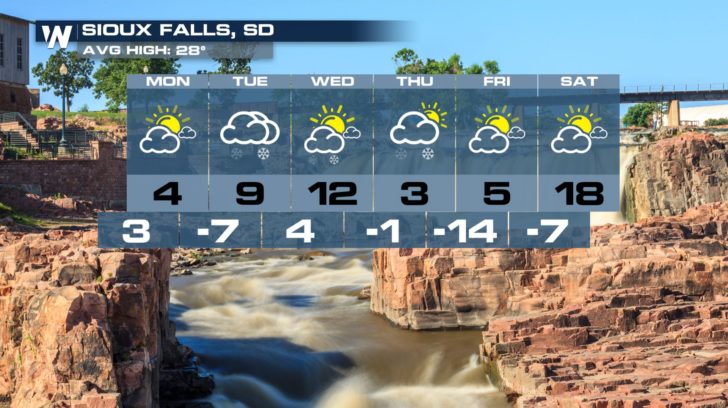 For WeatherNation:  Meteorologist Matt Monroe