We got a good dose of
monsoonal moisture across the West
in the past week, but high pressure building in from the south has been drying out the Southwest, bringing back hotter temperatures this week. Several record highs were set in the deserts of California, Arizona and Nevada Wednesday, with the hottest August temperature ever recorded in Thermal, CA.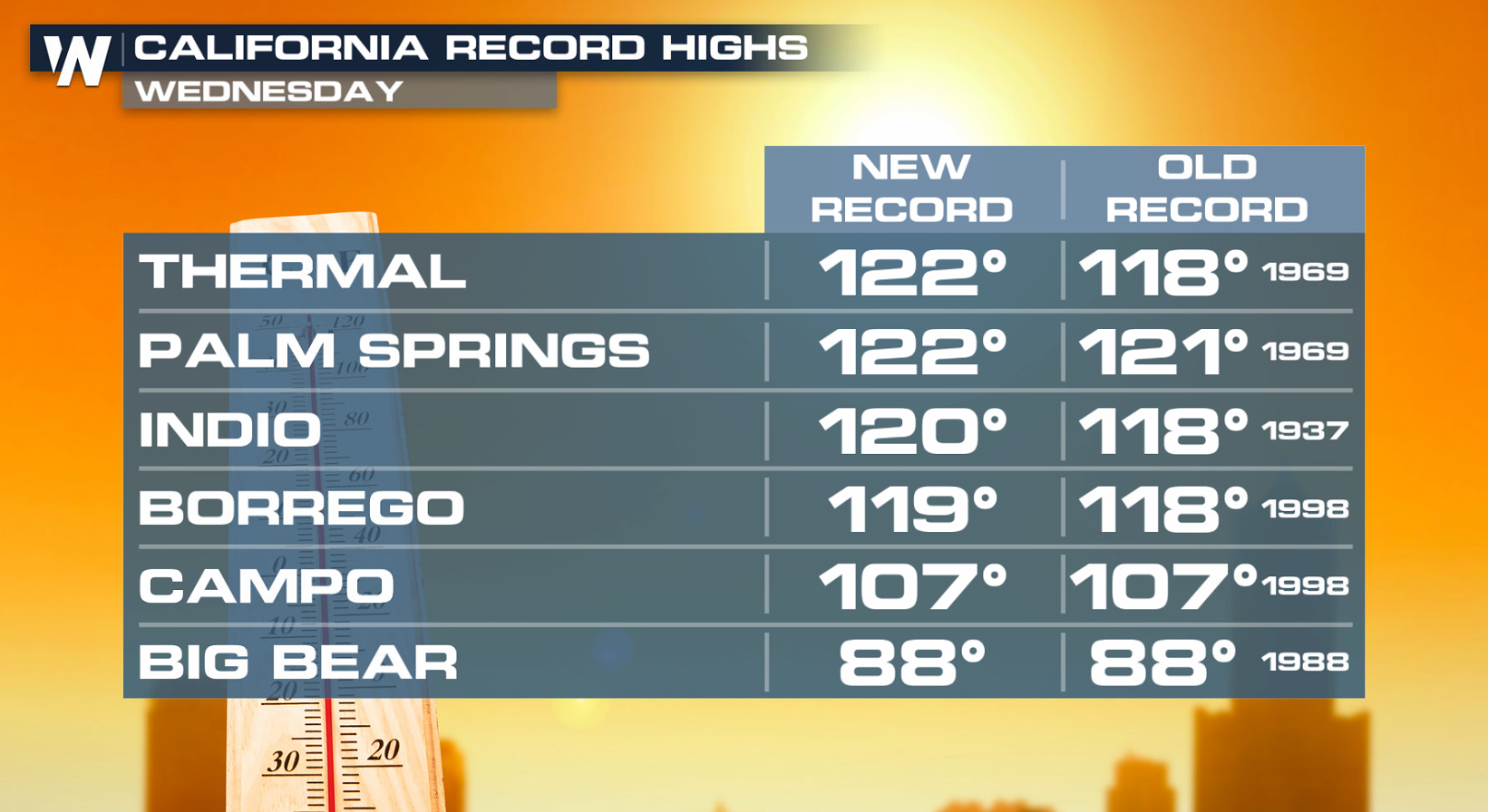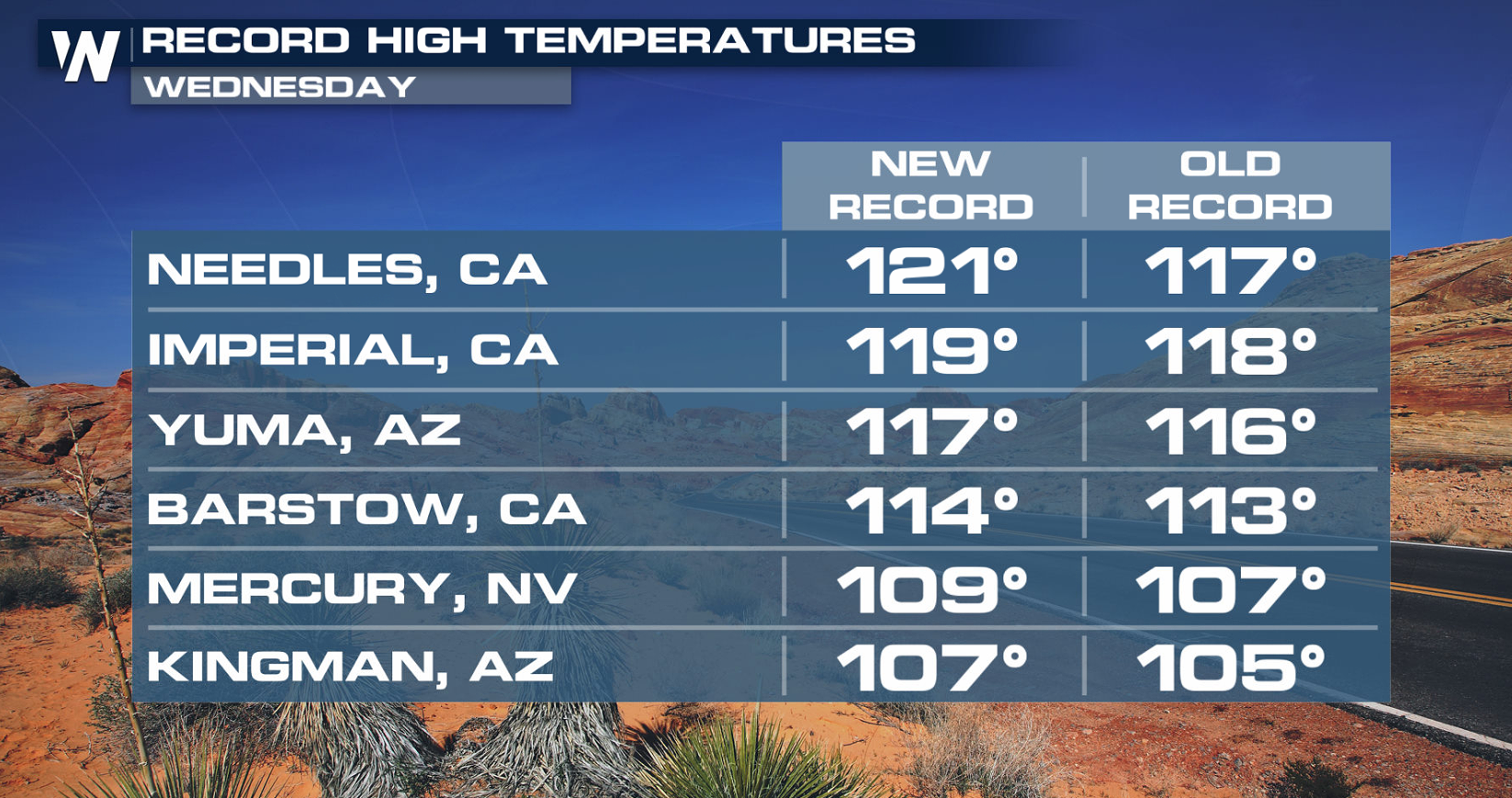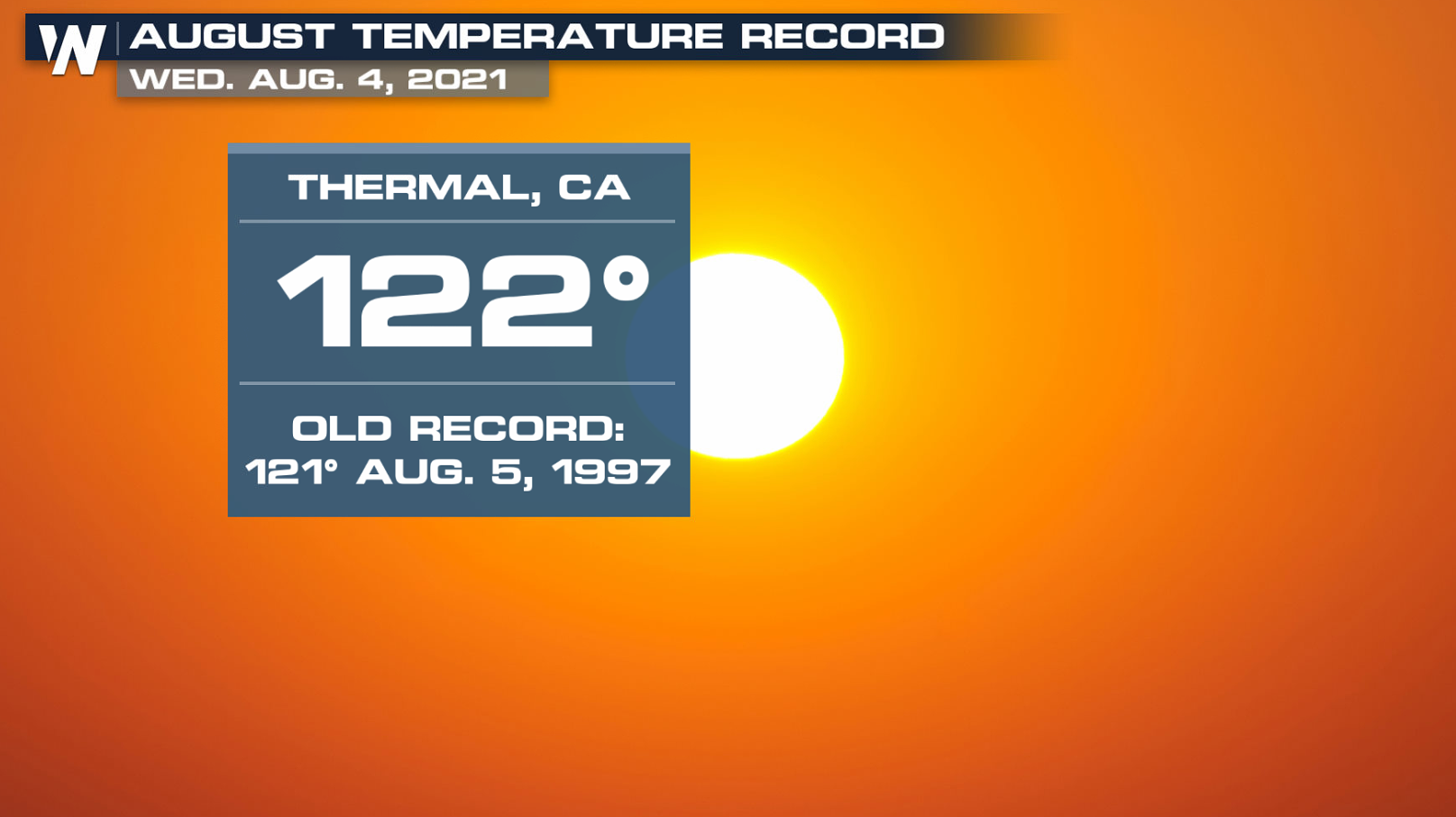 Southwest
Heat alerts are in place across southern California, western Arizona and southern Nevada as temperatures are expected to soar into the 110s today (Thursday).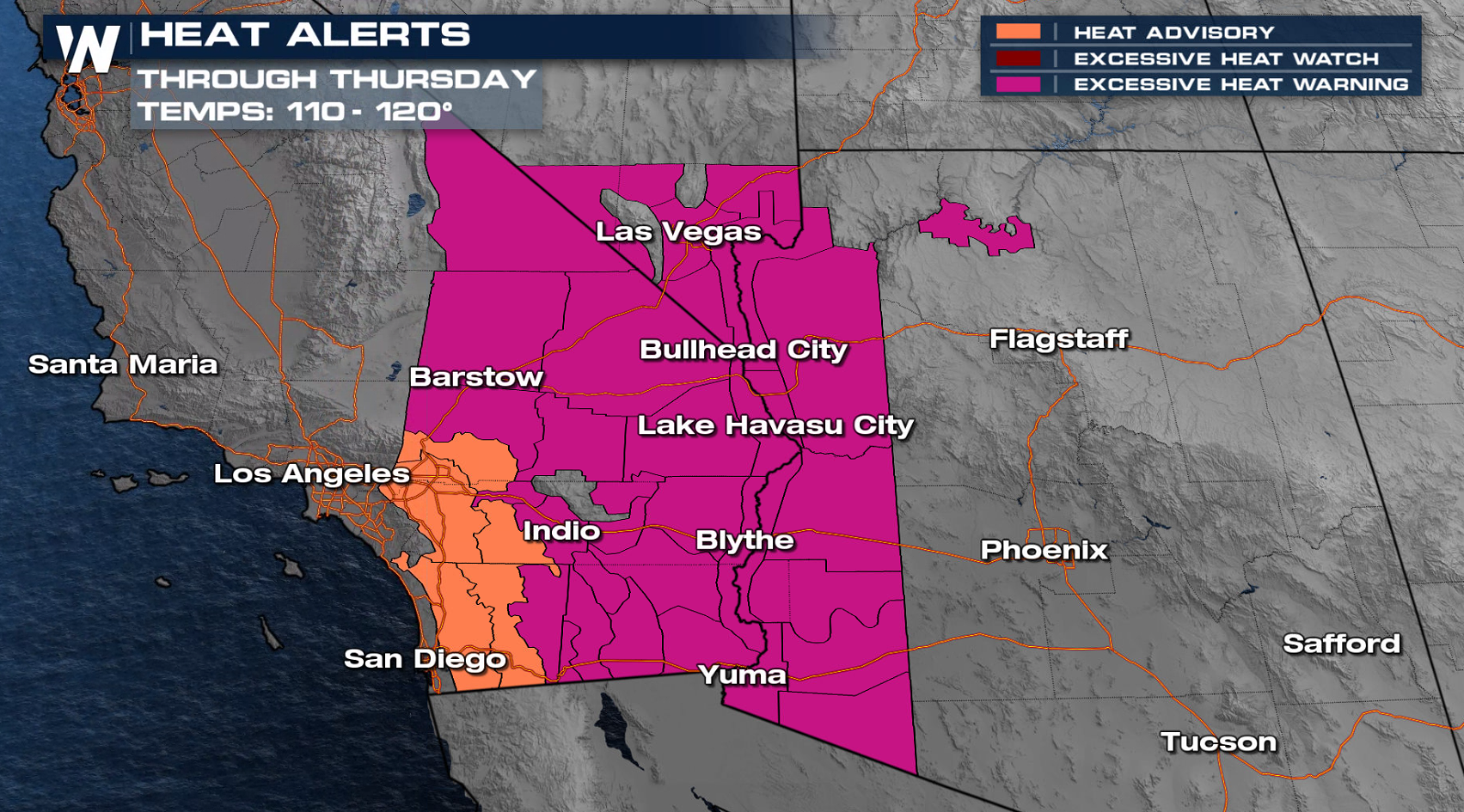 High temperatures are 5 to 10 degrees above average. The mercury will soar well above the century point for many areas around the California/Arizona border.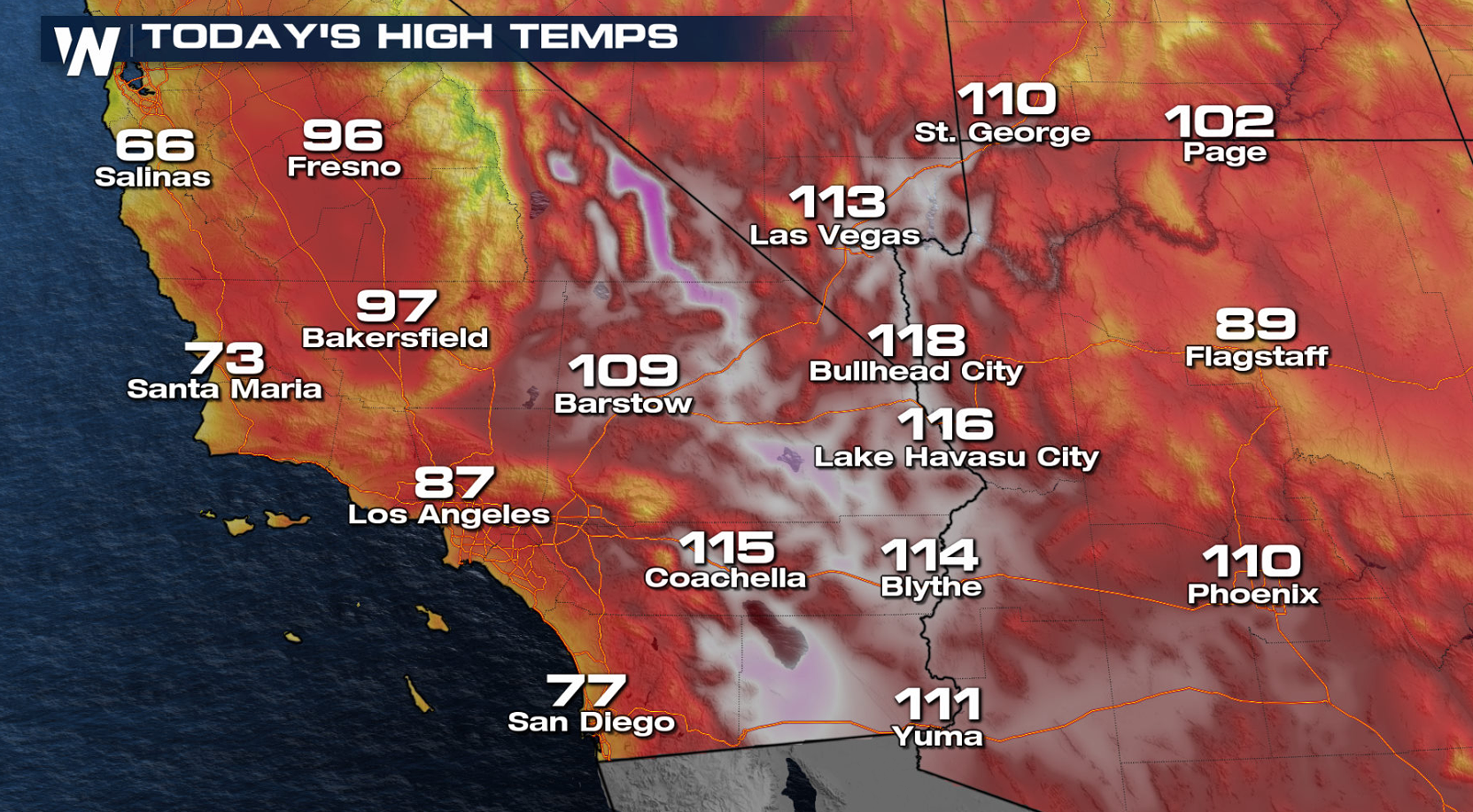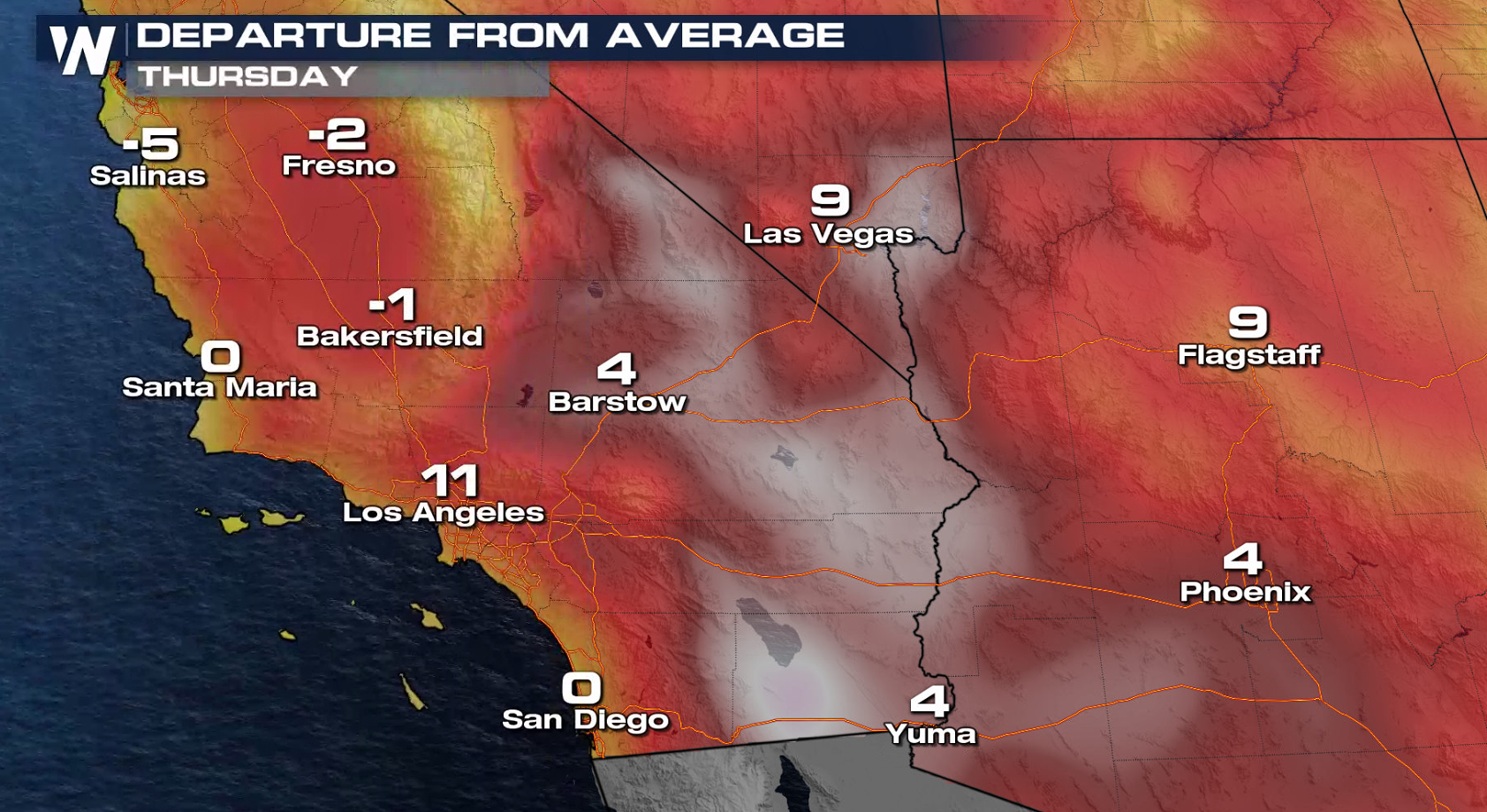 Several cities have the potential to set record highs today (Thursday) in the Southwest.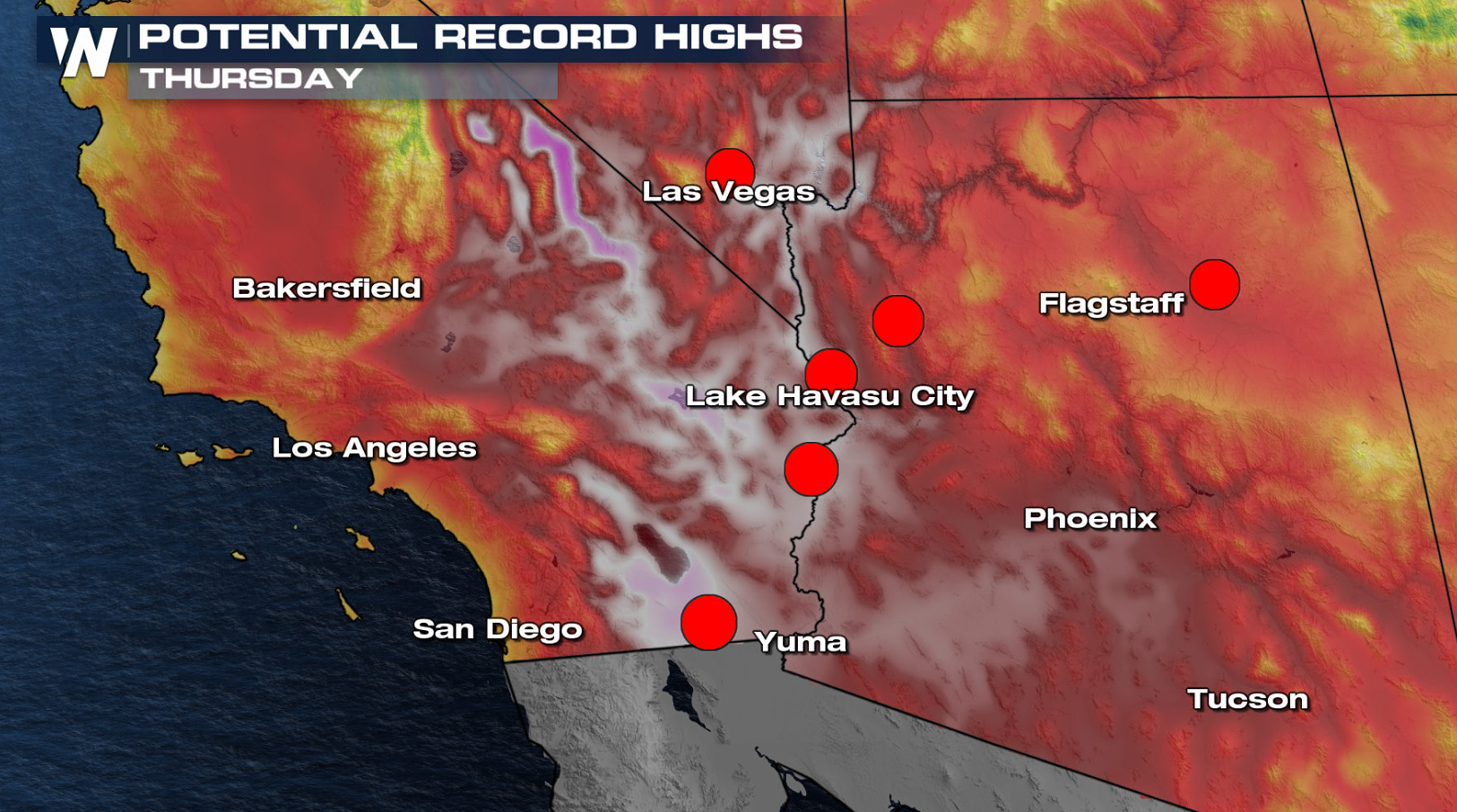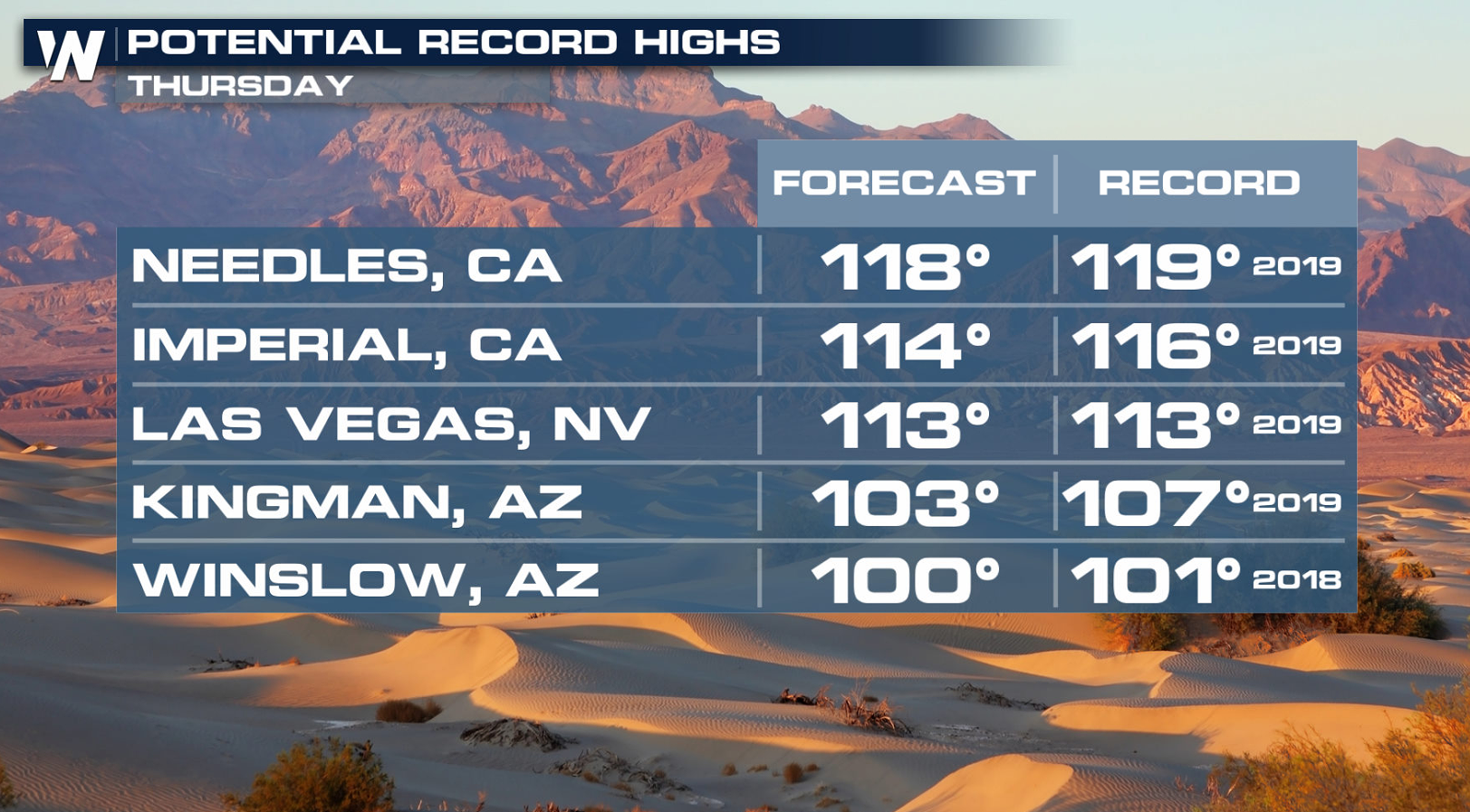 The heat peaks today (Thursday) with temperatures trending slightly downward into this weekend.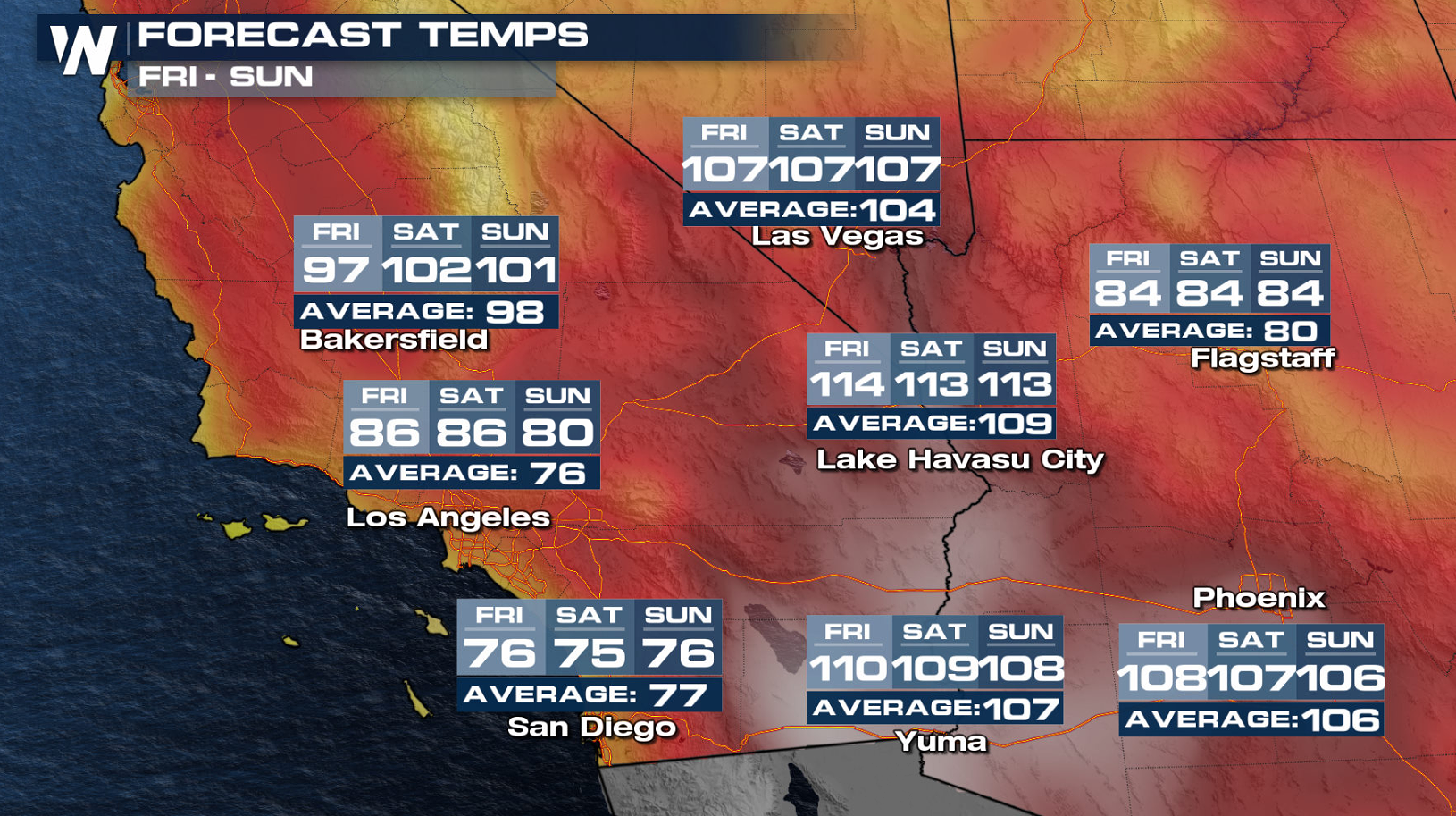 The excessive heat should break slightly as we head into the later portions of the week. But even closer to the coast, temperatures will be above average through the middle of this week!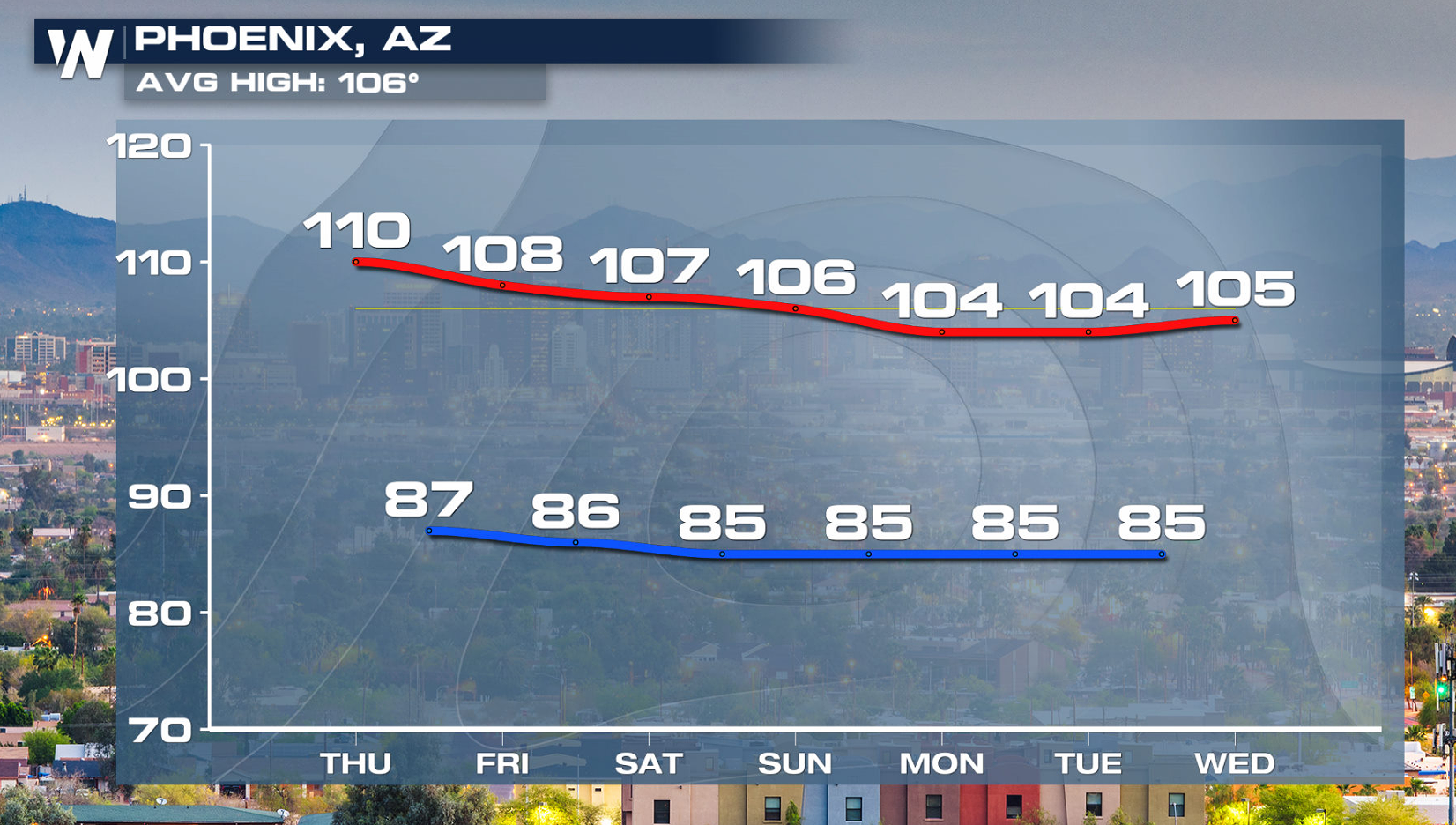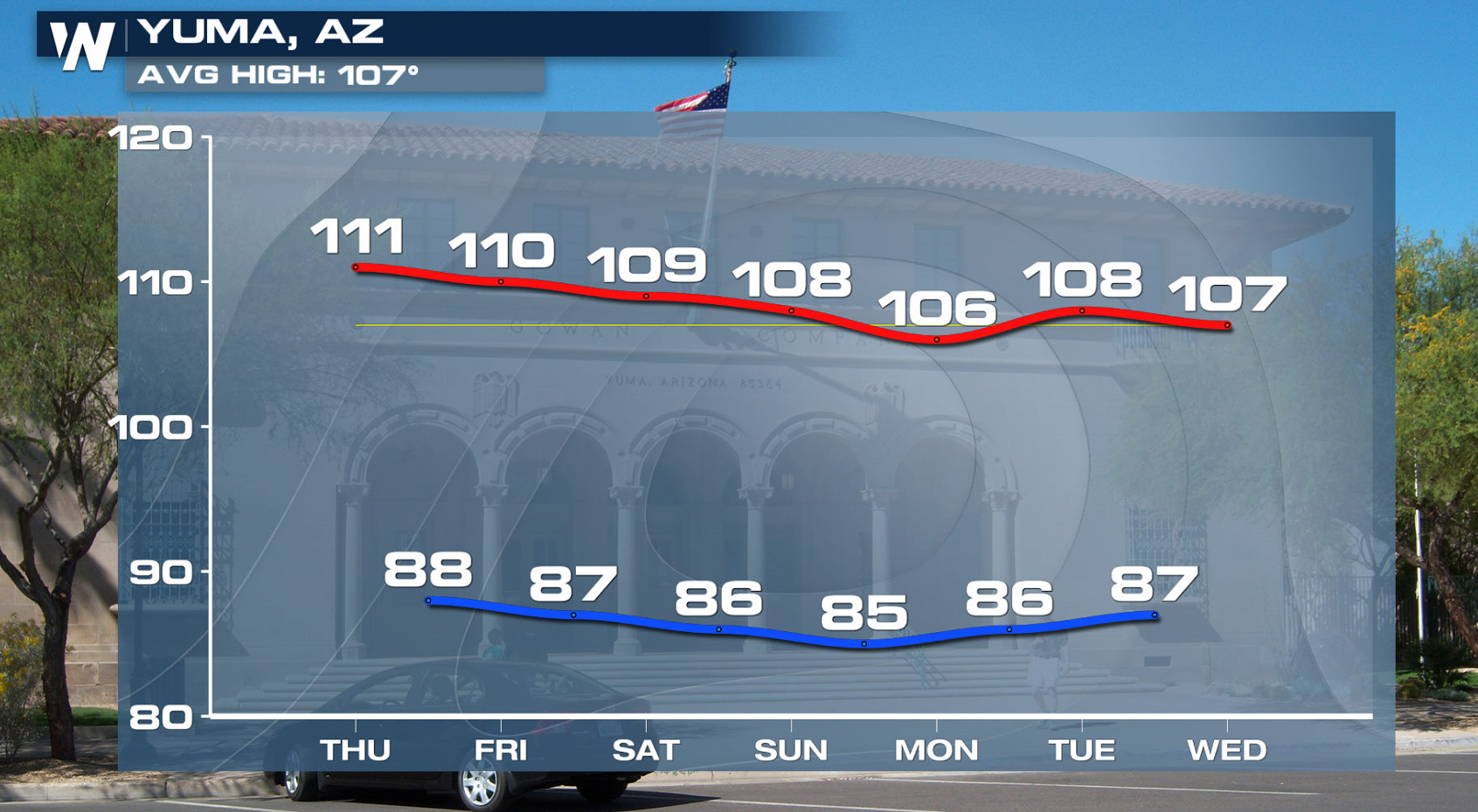 For more on your western regional forecast, join WeatherNation :50 past the hour!