California is bracing for another round of heavy rain which could lead to more flooding, as well as debris flows over the burn scar areas. Here are the latest details on when, where and how much.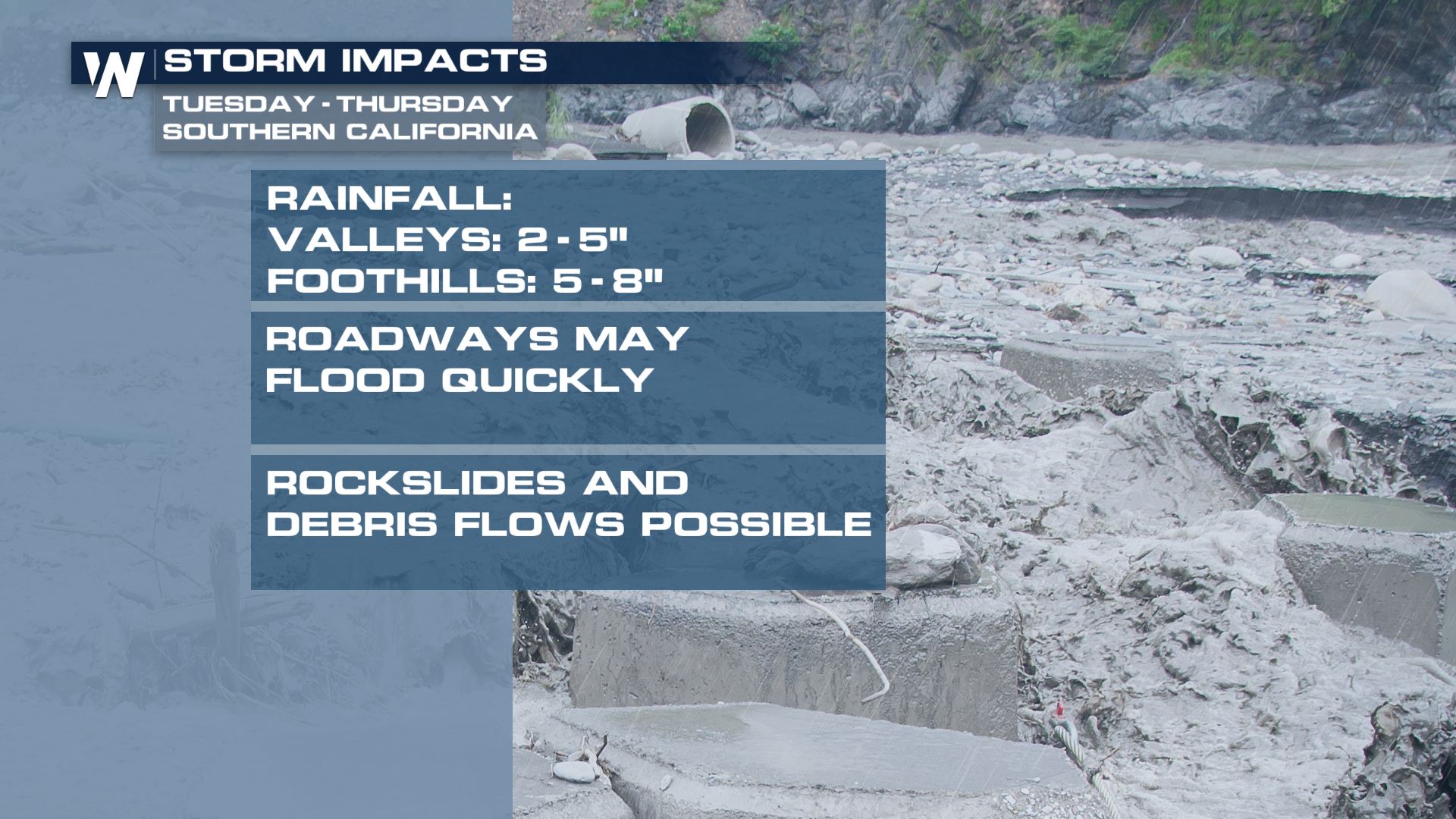 The next strong storm system will arrive Sunday night and linger/last all the way until at least mid-week!
The storm will unload heavy rain at the coast and heavy mountain snow along the Sierra-Nevada range.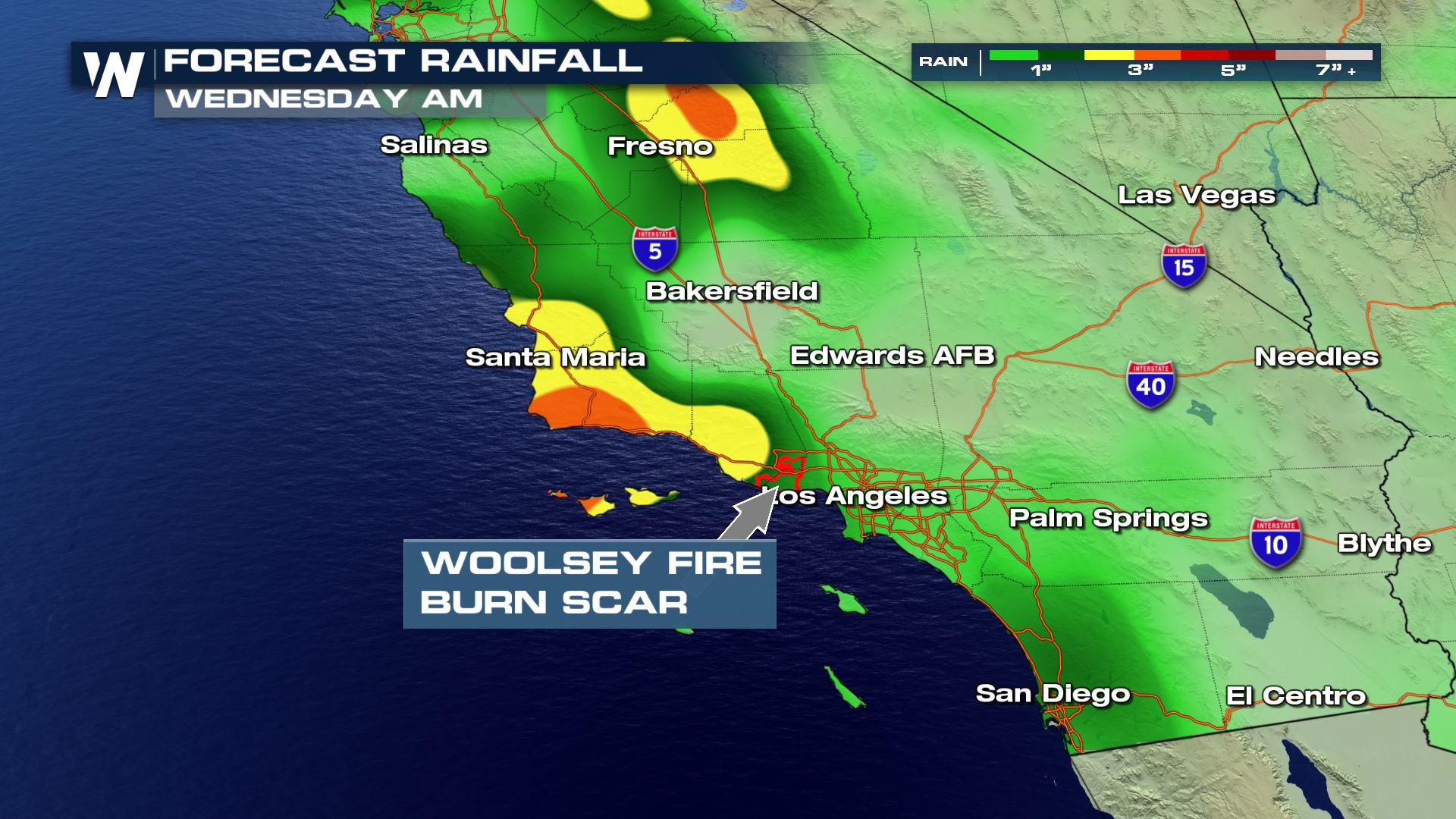 Plan for slow travel or even road closures due to the heavy rain. Watch the burn scar areas across southern, central and northern California. That's because rain runs off much more quickly on recently-burnt areas compared to untouched soils.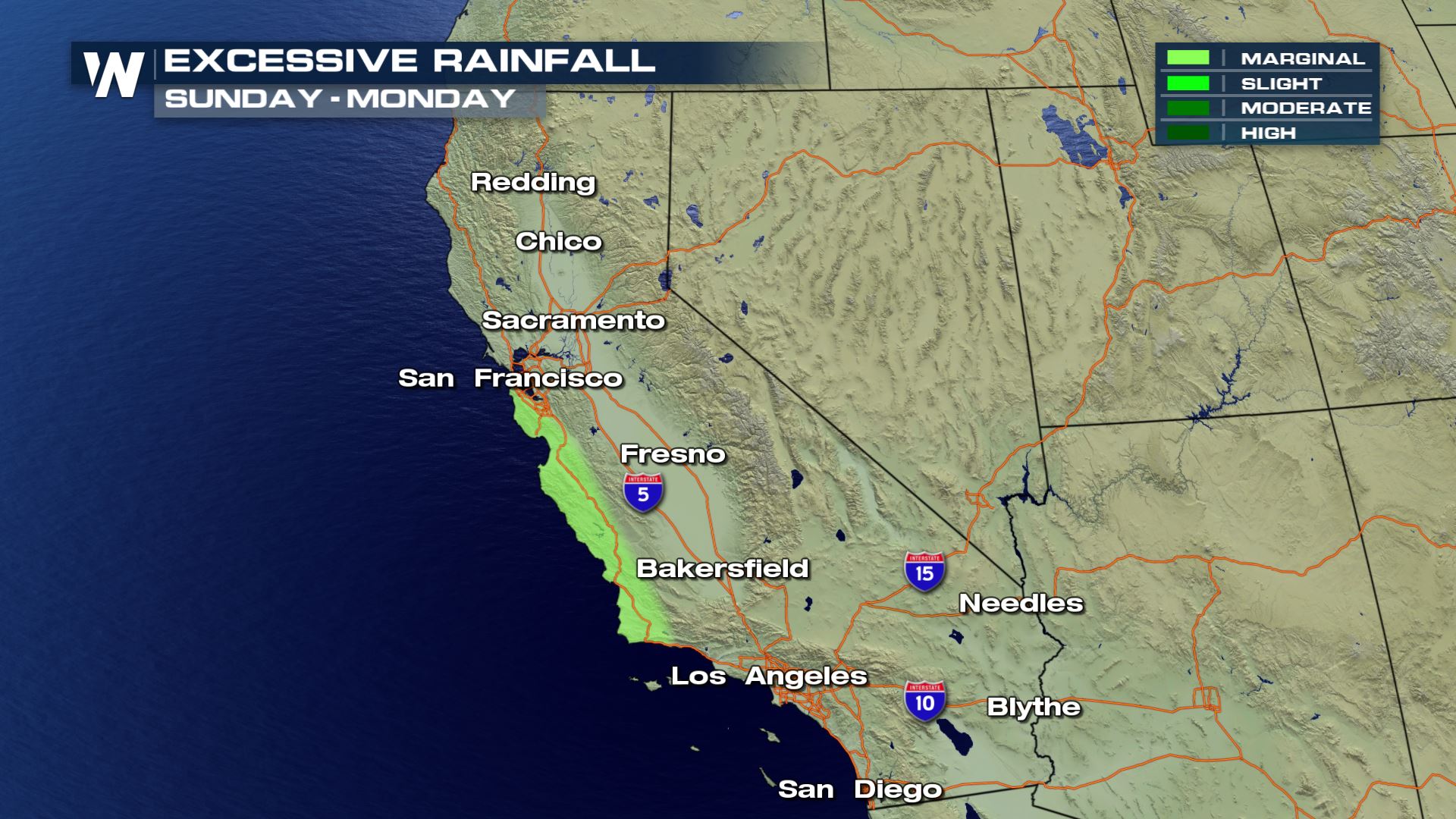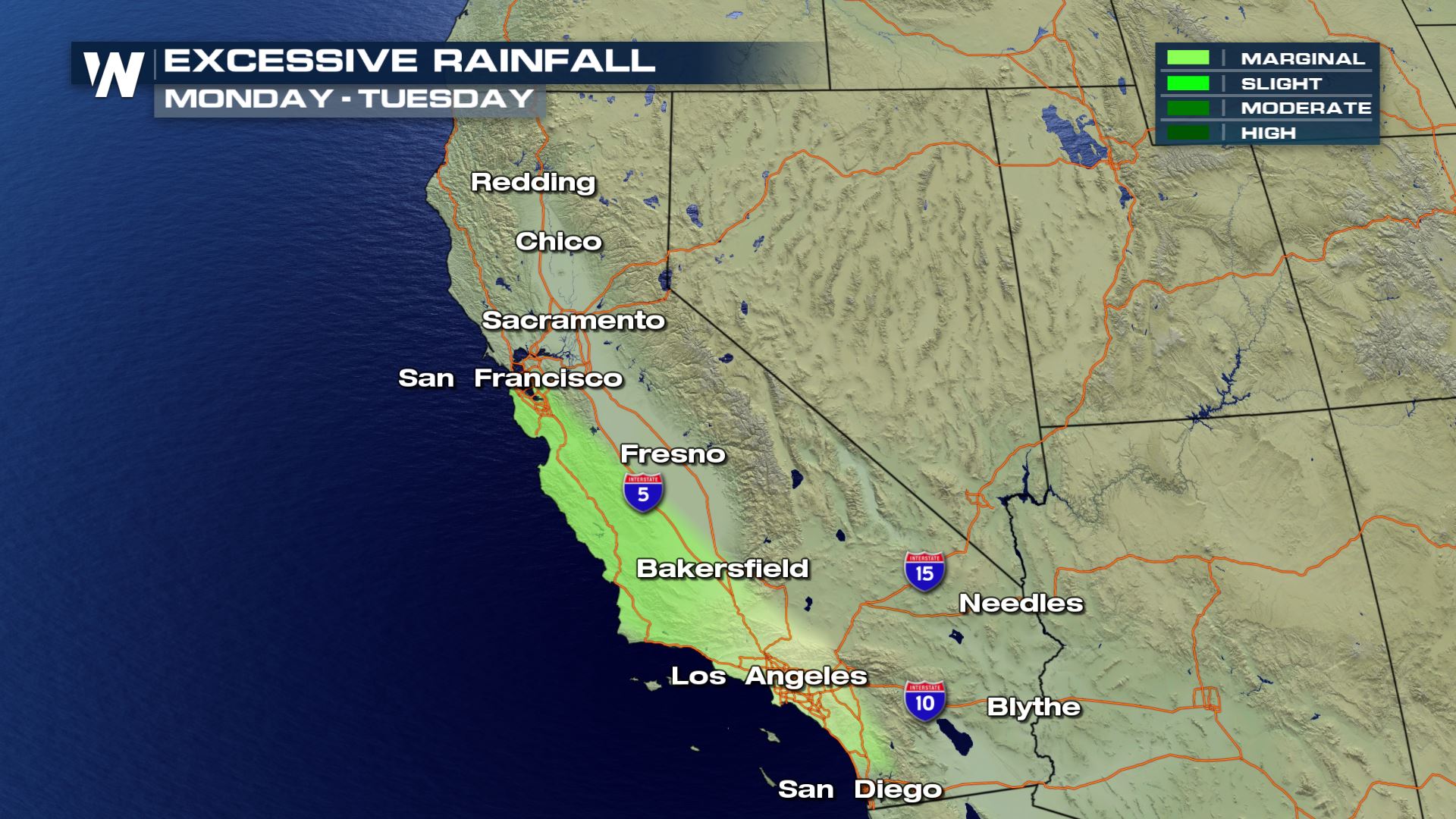 The Weather Prediction Center has issued a 'marginal' risk of flash flooding at the central/southern California coast between Sunday evening and Tuesday morning. Areas shaded have an elevated risk of flooding.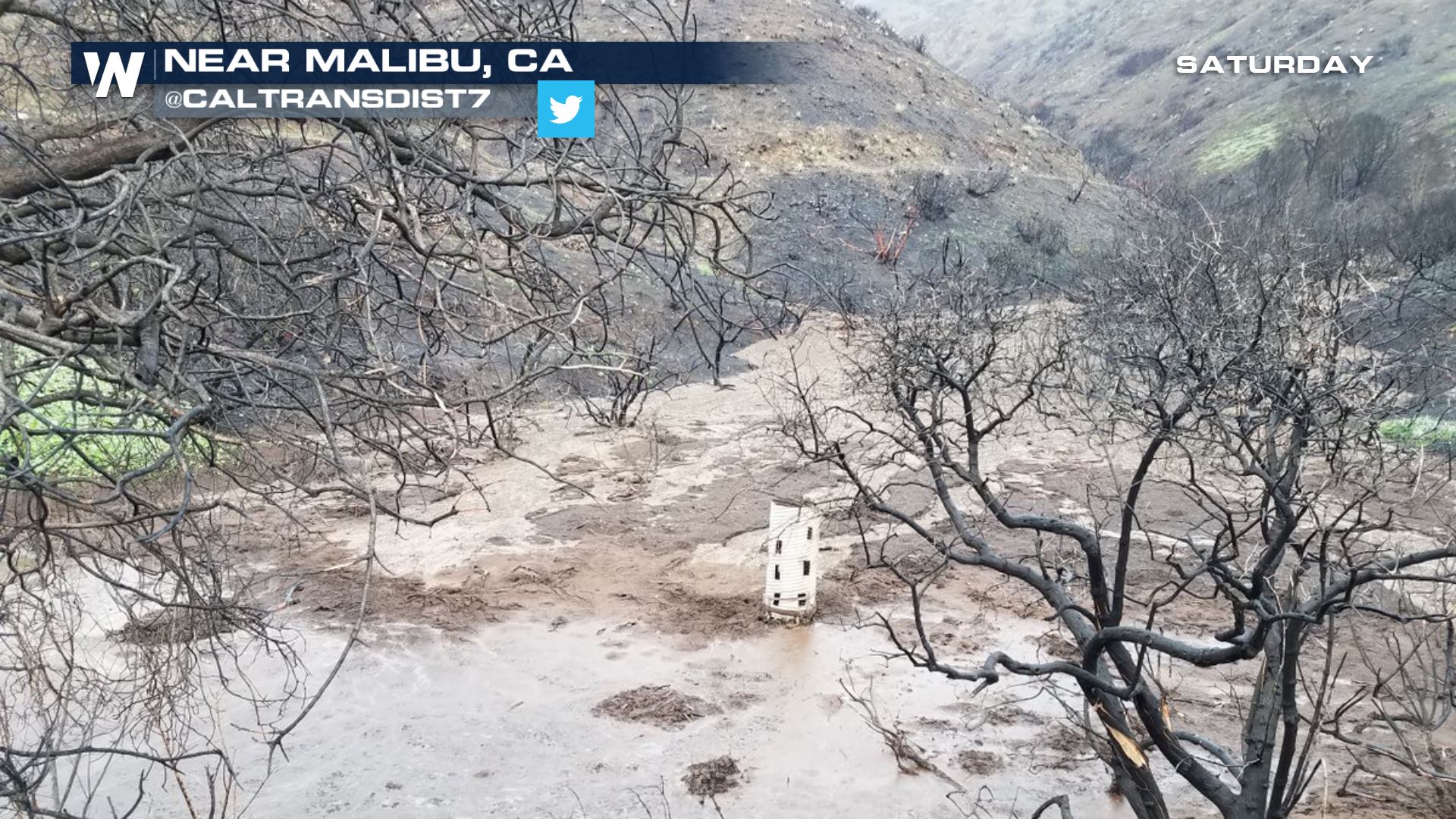 California's Pacific Coast Highway was hit hard again by a debris flow in early January. Unfortunately it could happen again in the next few days. Know your surroundings, stay weather aware and ready! For WeatherNation, Meteorologist Steve Glazier