After a brief break from flooding rains, more storms return to the forecast for the northeast as well as much of the southeastern U.S. A cold front pushes through the region Friday into Saturday bringing storm chances along with it.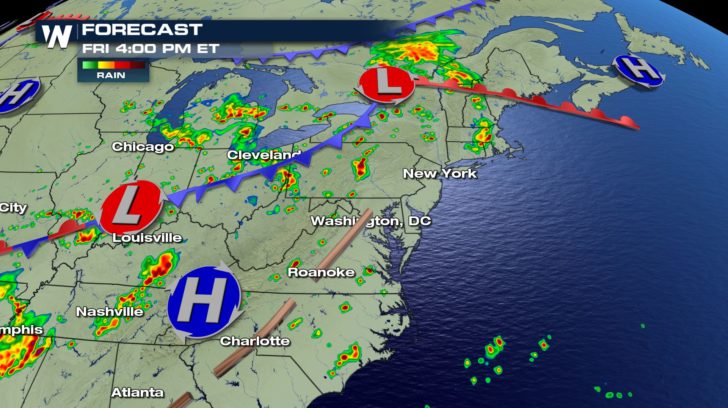 Areas ahead of the front, mainly inland locations, see the bulk of the rain Friday afternoon with more storms making it to coastal areas of the northeast by Friday night. Storm chances focus more to the southeast by Saturday as the cold front pushes off the coast of New England bringing gradual clearing. The front stalls out draping across Pennsylvania and the Virginias, stretching into Arkansas Saturday afternoon and evening. This will focus more heavy rain here through the remainder of the weekend.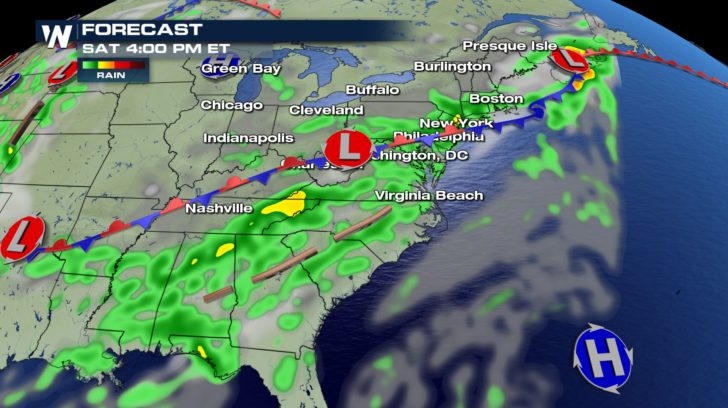 Heavy rain will fall mainly inland for the Northeast through Saturday morning with up to 3" in some locations.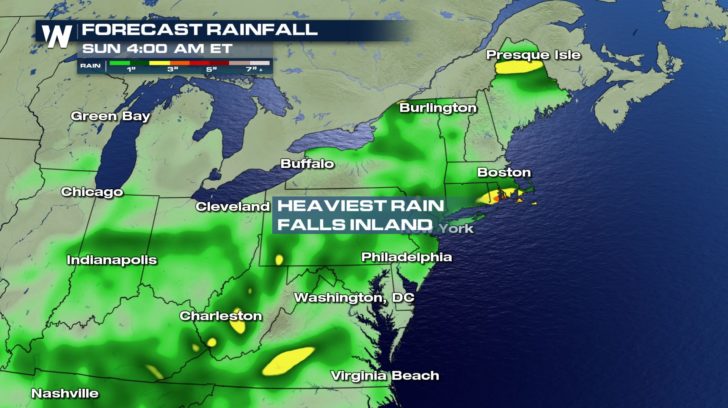 More widespread heavy rain will be possible for the Southeast inland and coastal areas through the rest of the weekend with isolated totals reaching upwards of 3". Flooding will be an issue for many locastions through the weekend as the rain falls on already saturated ground.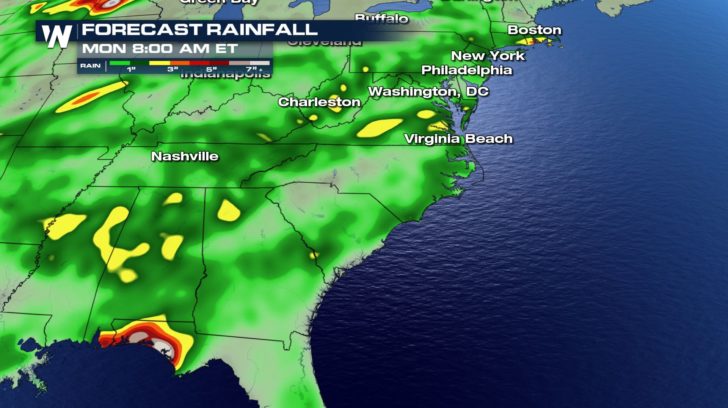 For Weather Nation: Meteorologist Emily Roehler