A trough of low pressure along the West Coast this weekend and into next week could bring more needed moisture to the West Coast.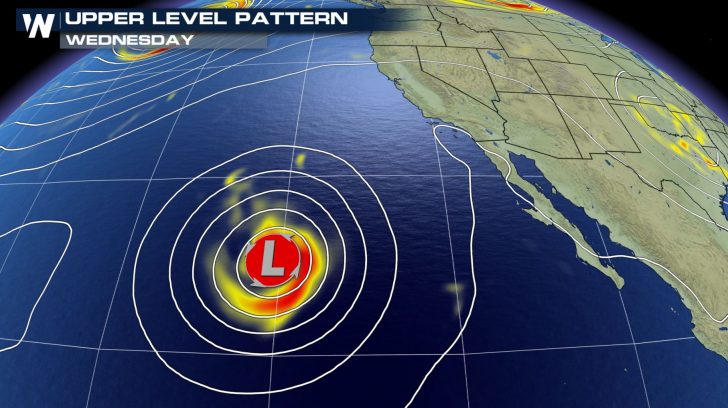 The Climate Prediction Center (CPC)
has put much of the western third of the U.S., and specifically the Four Corners states of Arizona, New Mexico, Colorado and Utah it its wetter-than-average zone for this weekend and into next week. That's part of an overall potentially strong signal that needed moisture could be in store for the West Coast. Here's a look at the CPC's 6-10 and 8-14 day outlooks, which cover this weekend and next week: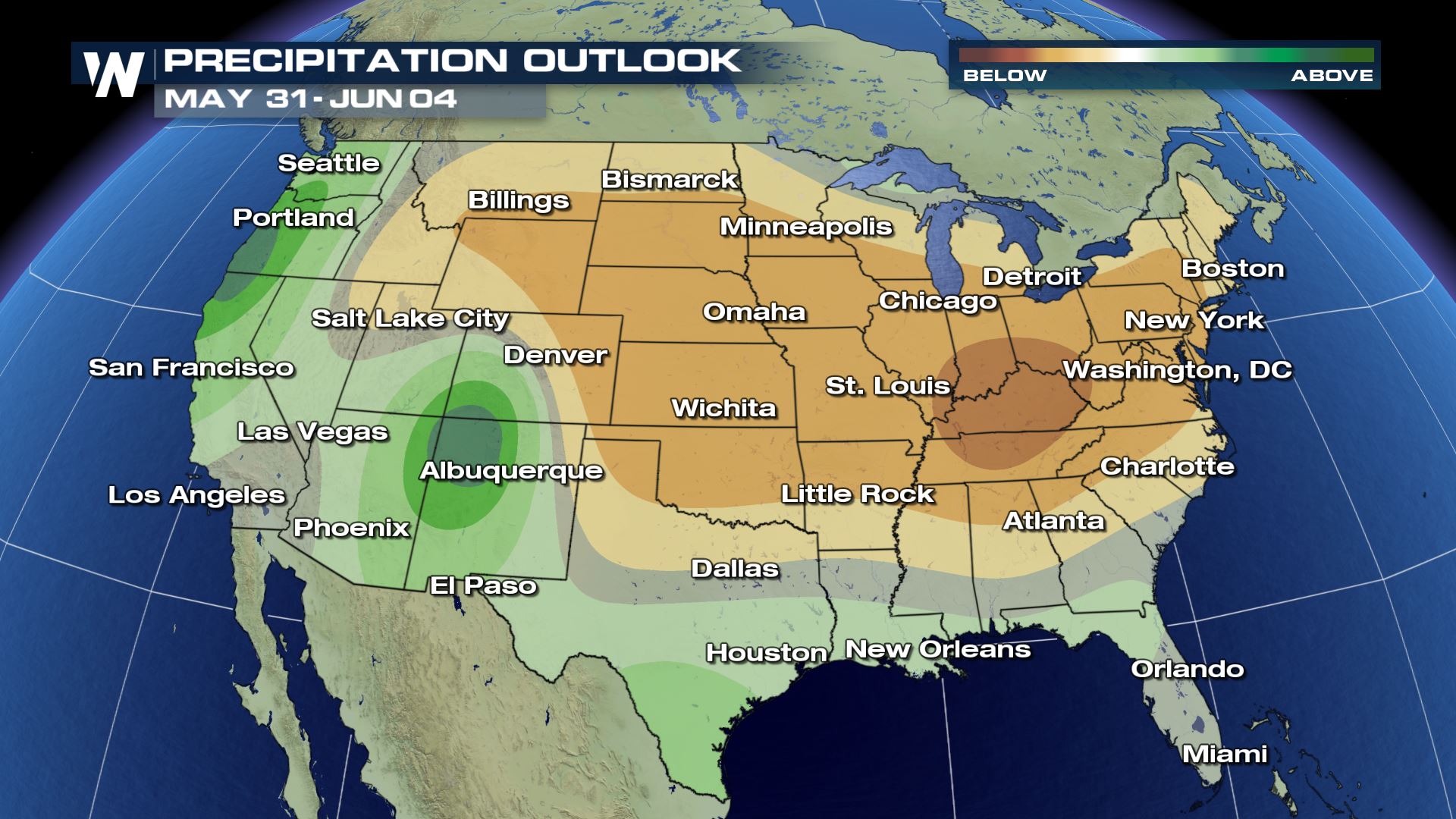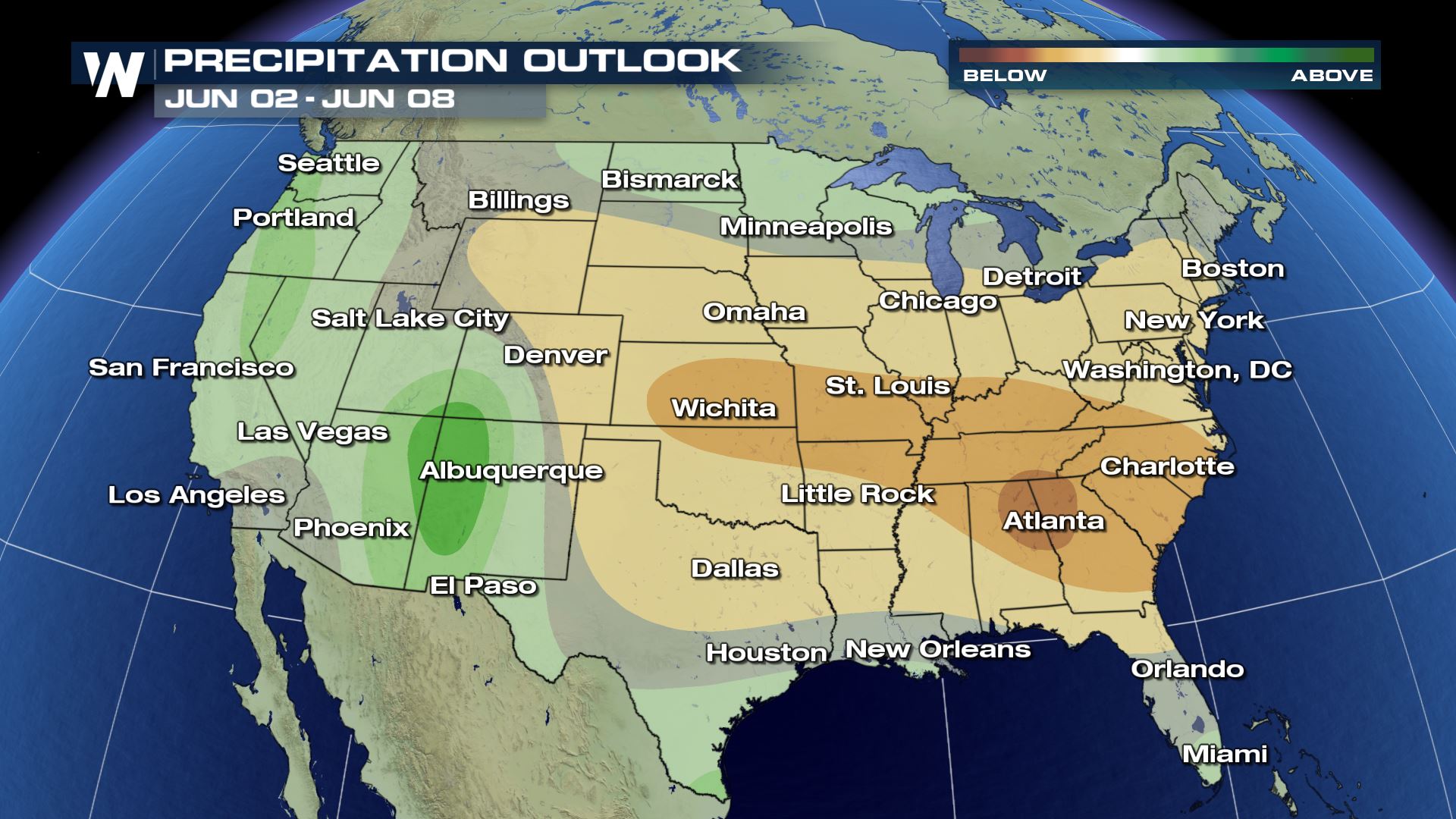 A deep, persistent trough of low pressure looks to anchor over the West Coast starting this weekend. That'll draw in an upper-level low pressure center by Saturday, bringing rain for places like Portland, Oregon and Seattle, Washington and down into northern California. Eventually, that same storm system will gradually spin inland, bringing daily afternoon shower and thunderstorm chances to the Four Corners and California and Nevada. A cooler pattern will also ensue, bringing some higher elevation snow chances as well.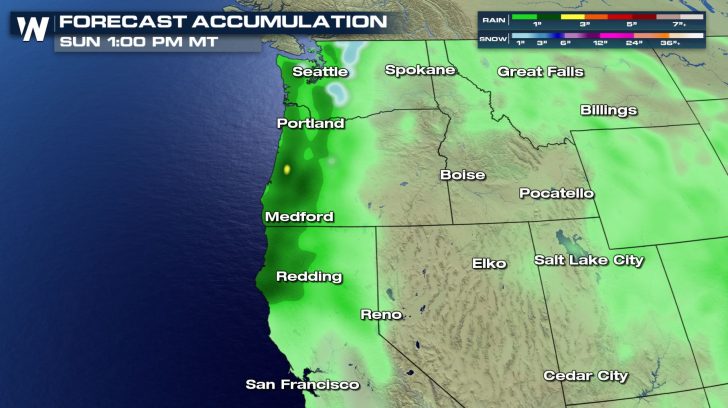 This is typically the driest time of the year for the Southwest. Rain chances are fairly rare in late May and early June in states like Nevada, Arizona and southeastern California. Because this rain is coming at the end of May and into early June, it's coming at the tail end of much of the West's wet season. By late spring and into the beginning of summer, the West's pronounced dry season takes over, stifling most moisture chances. Fortunately, however, the West could be turning for a soggier turn; and that's a good thing.  Drought conditions have been very persistent so far this year.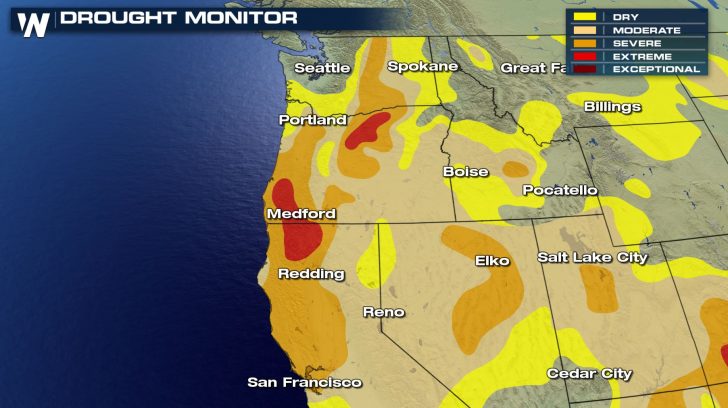 Stay with WeatherNation for the latest on this.