https://twitter.com/WeatherNation/status/1124410350537826305 It has been a busy week for severe weather in the Plains with dozens of tornadoes, along with large hail and strong winds. As a stationary front remains draped from the Mid-Atlantic to the Rio Grande, the severe storm and flooding threat will repeat itself into the weekend.
Confirmed Tornadoes in Texas
The threat started early Friday morning as damage was reported to multiple industrial buildings along Highway 71 in La Grange, TX.  A confirmed tornado pulled through Fayette County around 9 am local time. https://twitter.com/WeatherNation/status/1124353408075362304 https://twitter.com/WeatherNation/status/1124387397645557766 After documenting the damage in La Grange, Field Correspondent Brandon Clement followed the storms as they edged close to the Houston area. Several reports of funnel clouds came in, alongside 1.5" in diameter hail and heavy rains. https://www.facebook.com/WeatherNation/videos/1961484953960415/
Severe Outlook Friday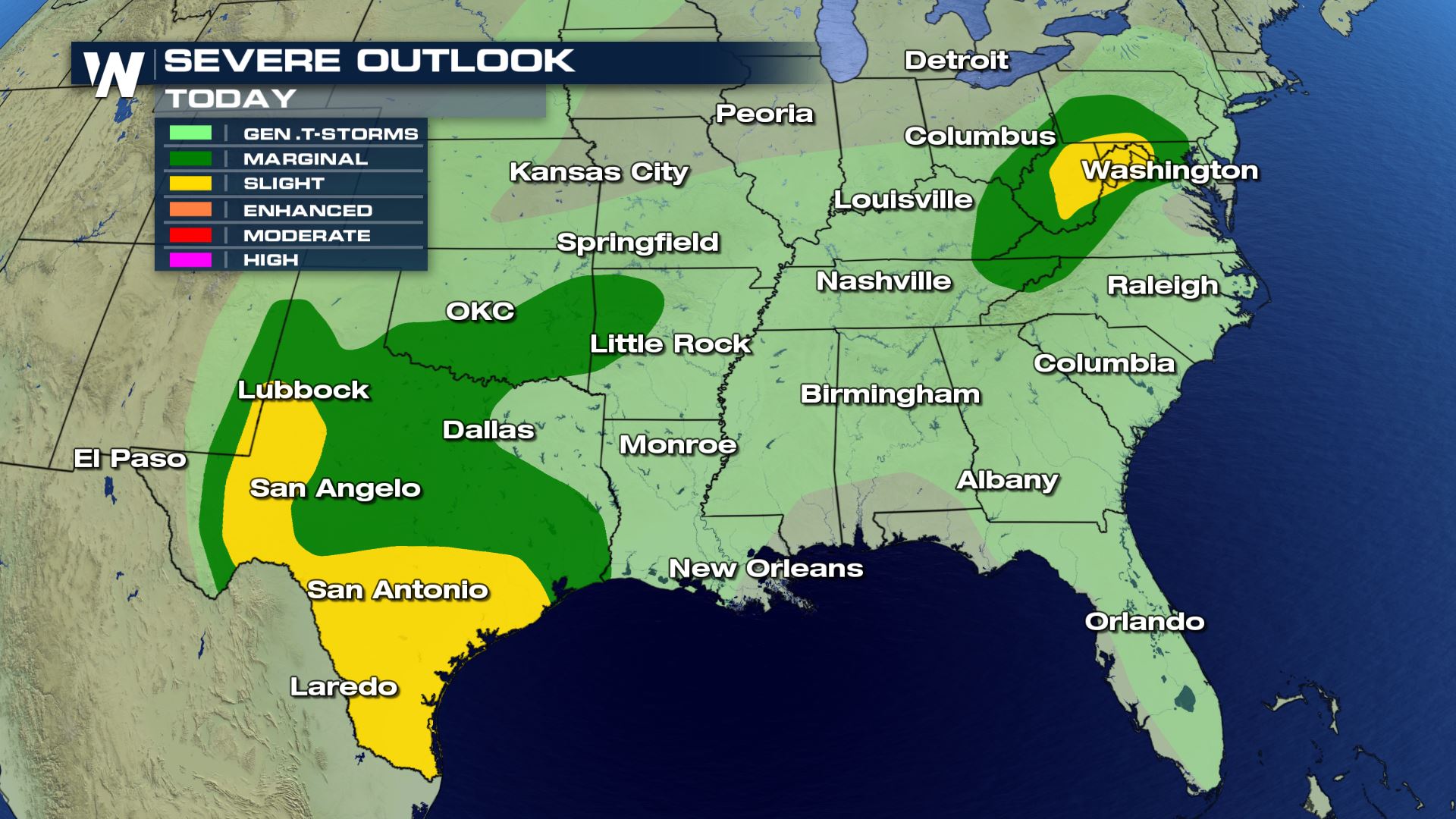 A stationary front extending from the Ohio Valley to the Mexico border will be the focus for strong to severe storms.  All modes of severe weather will be possible.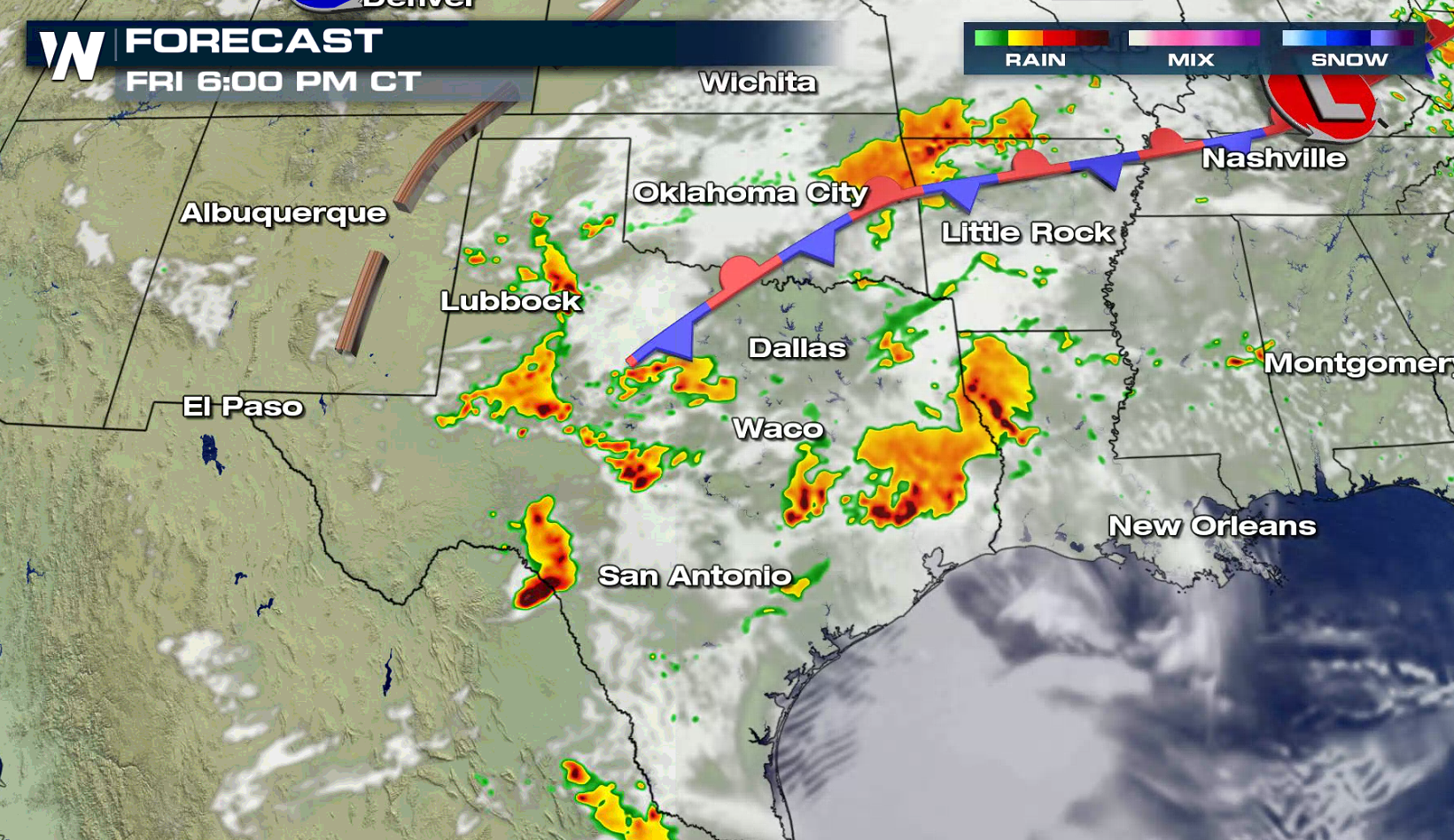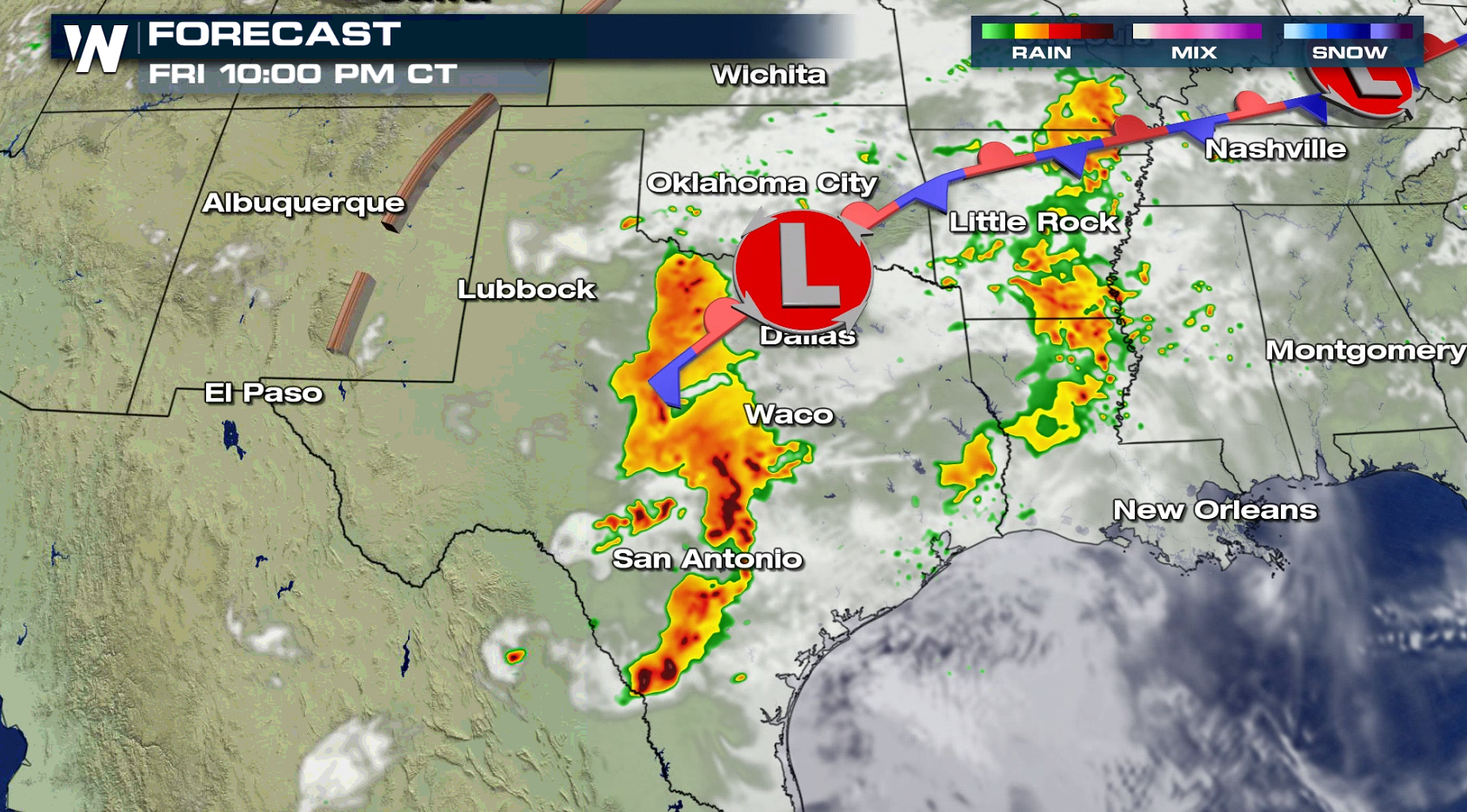 Stay tuned to WeatherNation for updates on-air and online for the latest severe weather information.