A few ski resorts remain open for the spring season in Colorado following an extremely busy winter - Breckenridge closes on May 28th! Snowboarders and skiers can look forward to some additional fresh snowfall on the way through the end of the week. Winter Weather Advisories are in place through late Thursday for elevations above 10,000 ft where 6 - 10" of snowfall is possible. Locally higher amounts will also be possible with winds gusting to 35 mph.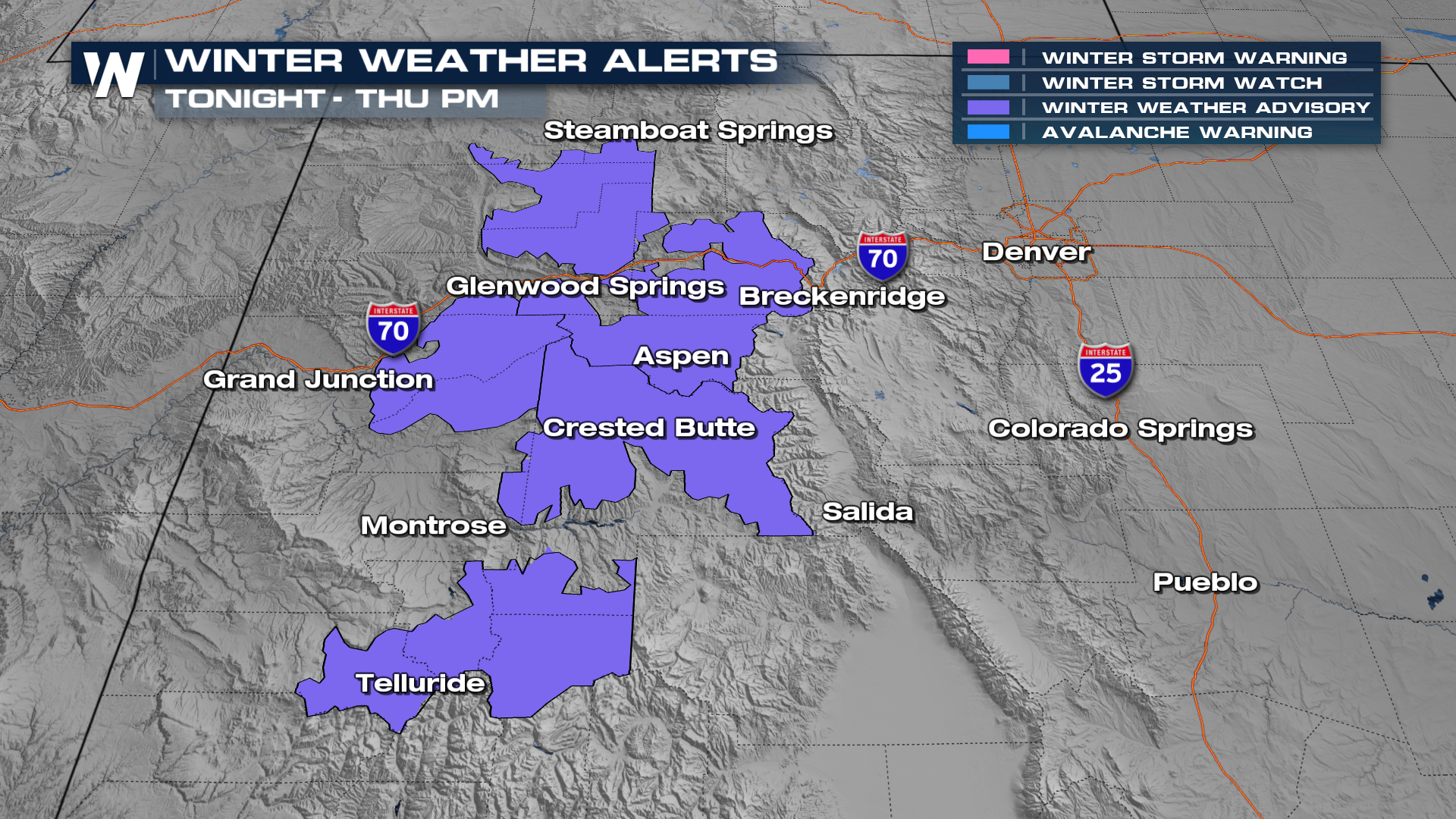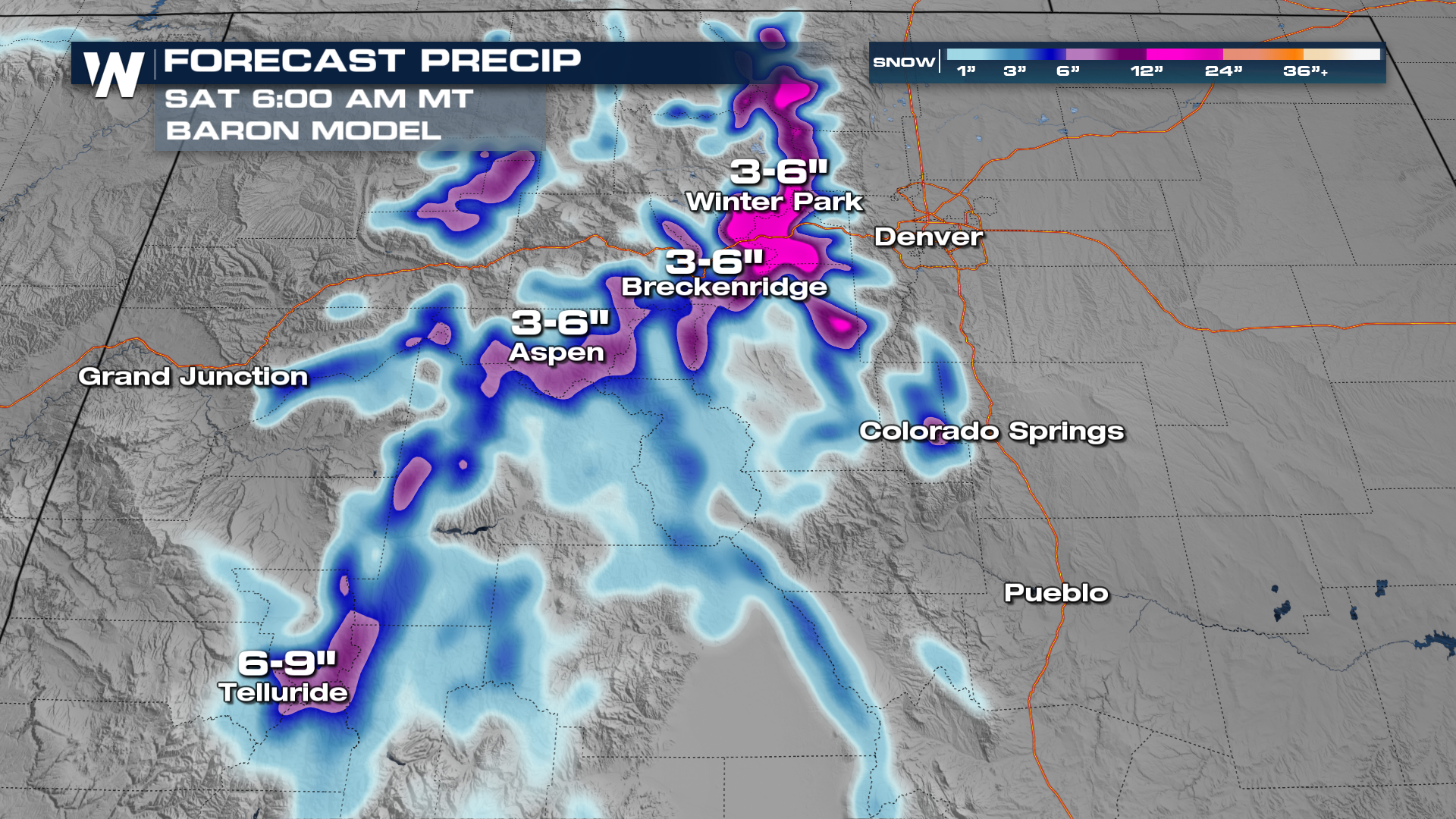 We will see our heaviest bursts of snow through the first part of Thursday as an area of low pressure develops in the Lee (east side) of the Rockies. For the I-25 corridor and beyond we will see strong and even severe storms. The immense release of energy with this storm system indicates how powerful this low is. As a result, we may even see some thundersnow and intense snowfall rates.
Catch more details on your mountain forecast in your Western Regional Forecast, always found :50 past the hour.