A quick-moving system will bring another round of accumulating snow to the Great Plains, Great Lakes, and Northeast throughout Presidents' Day weekend.  This system will mainly bring snow to the northern United States.  However, a wintry mix with light ice accumulations will be a concern in the Ohio Valley and central Appalachian Mountains.  As of Saturday night, Winter Weather Advisories and Winter Storm Warnings were posted across at least 15 states from North Dakota to North Carolina. Snow showers will increase in coverage across the Plains Saturday night.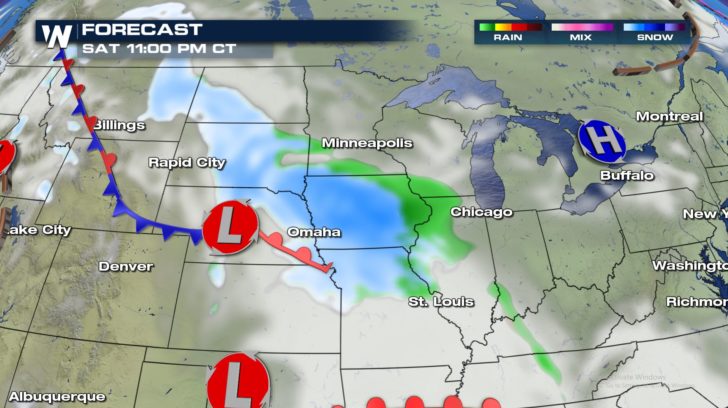 By Sunday, the wintry mix of snow and light freezing rain will spread east into the Great Lakes and Appalachians.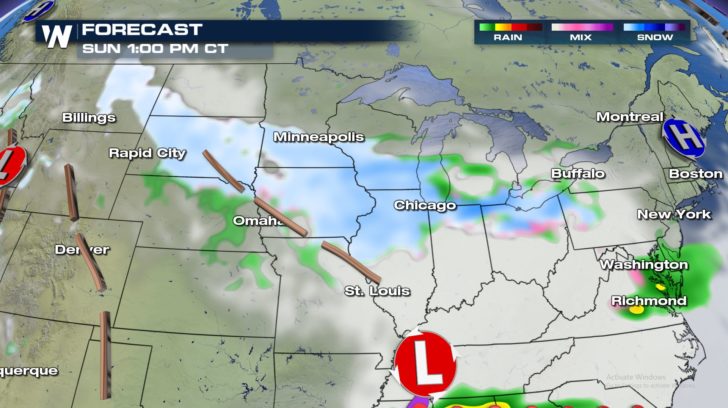 On Monday---Presidents' Day---this system will continue to move through the northeastern United States.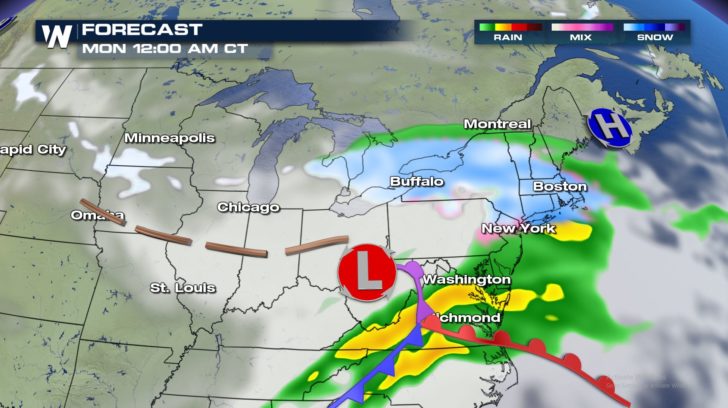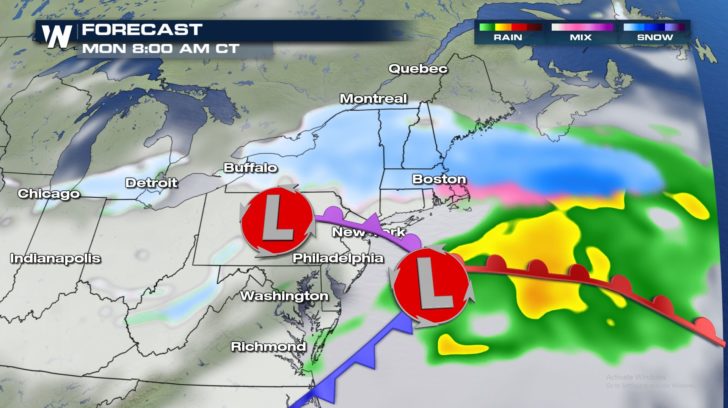 Lingering snow will quickly wind down by Monday evening.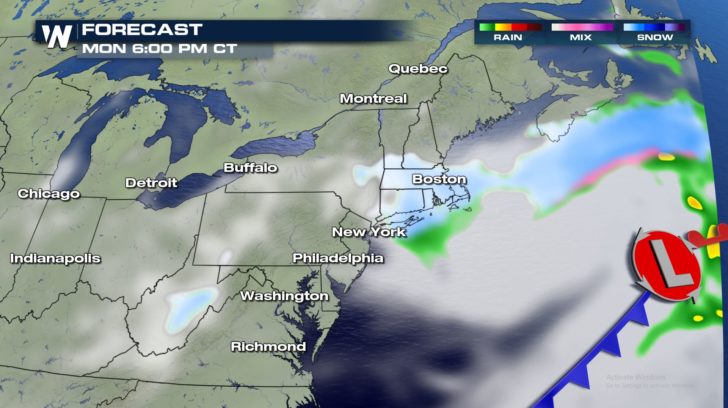 This quick-moving snow-maker will bring totals that will be on the lighter side, generally speaking.  Accumulations between 2 and 5 inches will be most common.  A few areas may exceed 6 inches of snow, however.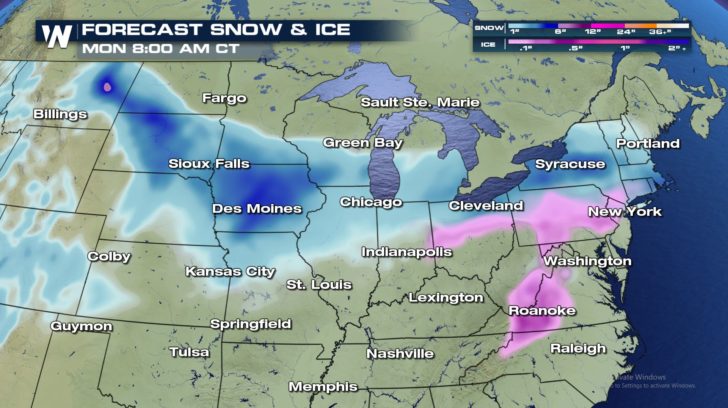 Ice accumulations, especially in the central and southern Appalachians may approach one or two-tenths of an inch.  A light glaze is expected at lower elevations and in a few spots across the Ohio Valley. Be sure to follow
WeatherNation
on air and on social media as we follow this system and more throughout the week. -
Meteorologist Joe Astolfi