The snowpack in the Sierra Nevada and northern California remains below average for this time of year, but with more moisture ahead, some improvement is expected over the next few days. The recent storm system that moved through earlier this week improved some areas by as much as 10%.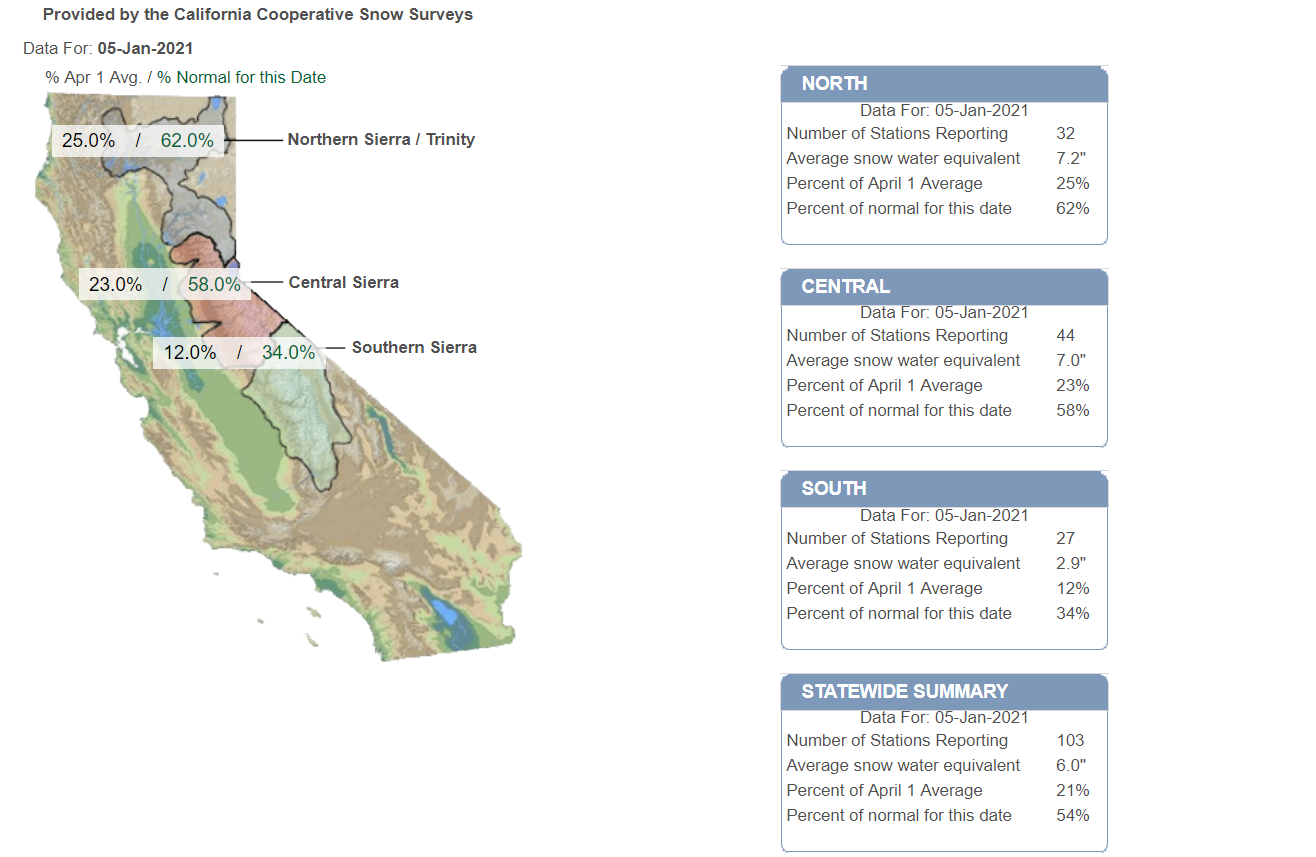 Winter weather alerts continue near Mount Shasta around Scott Mountain Summit through this evening. Up to 6" of new snowfall is possible.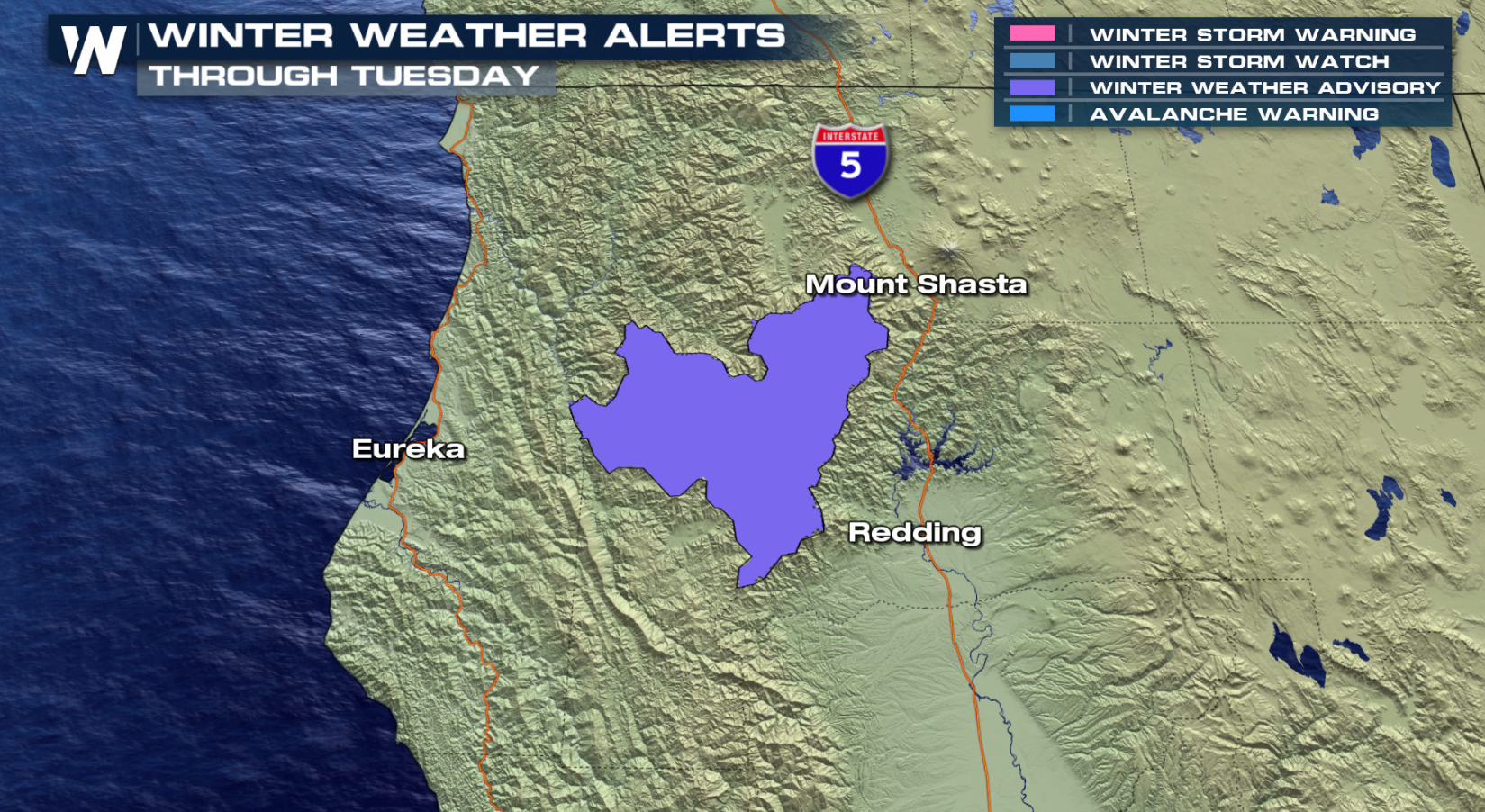 The front will also bring strong winds so power outages will be possible.  Wind alerts remain in place east and north of Mount Shasta.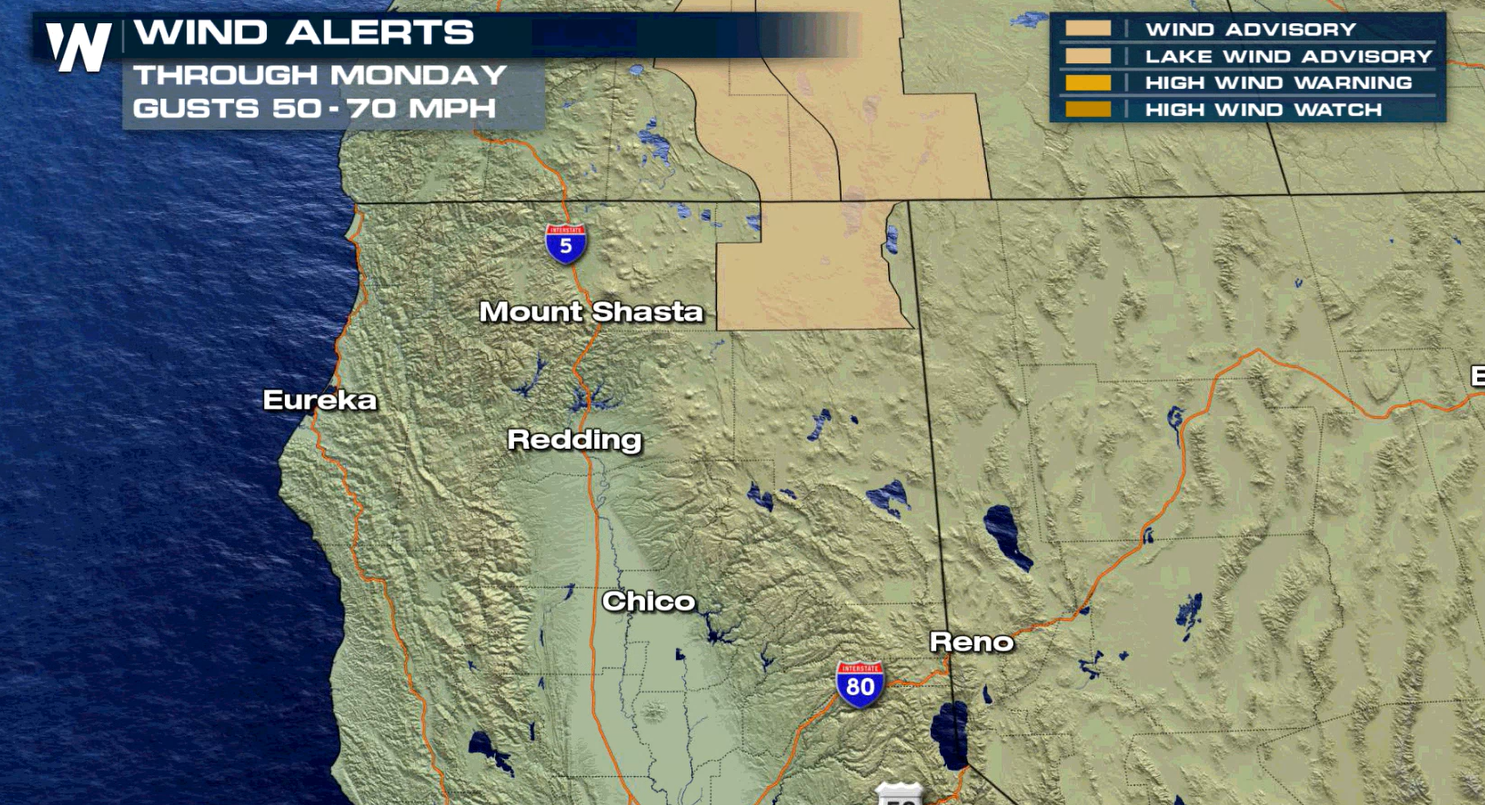 Additional snowfall totals will be 3" to 6", especially for areas above 6,000 feet today in Trinity County. Another surge of moisture will bring snow to the region Friday.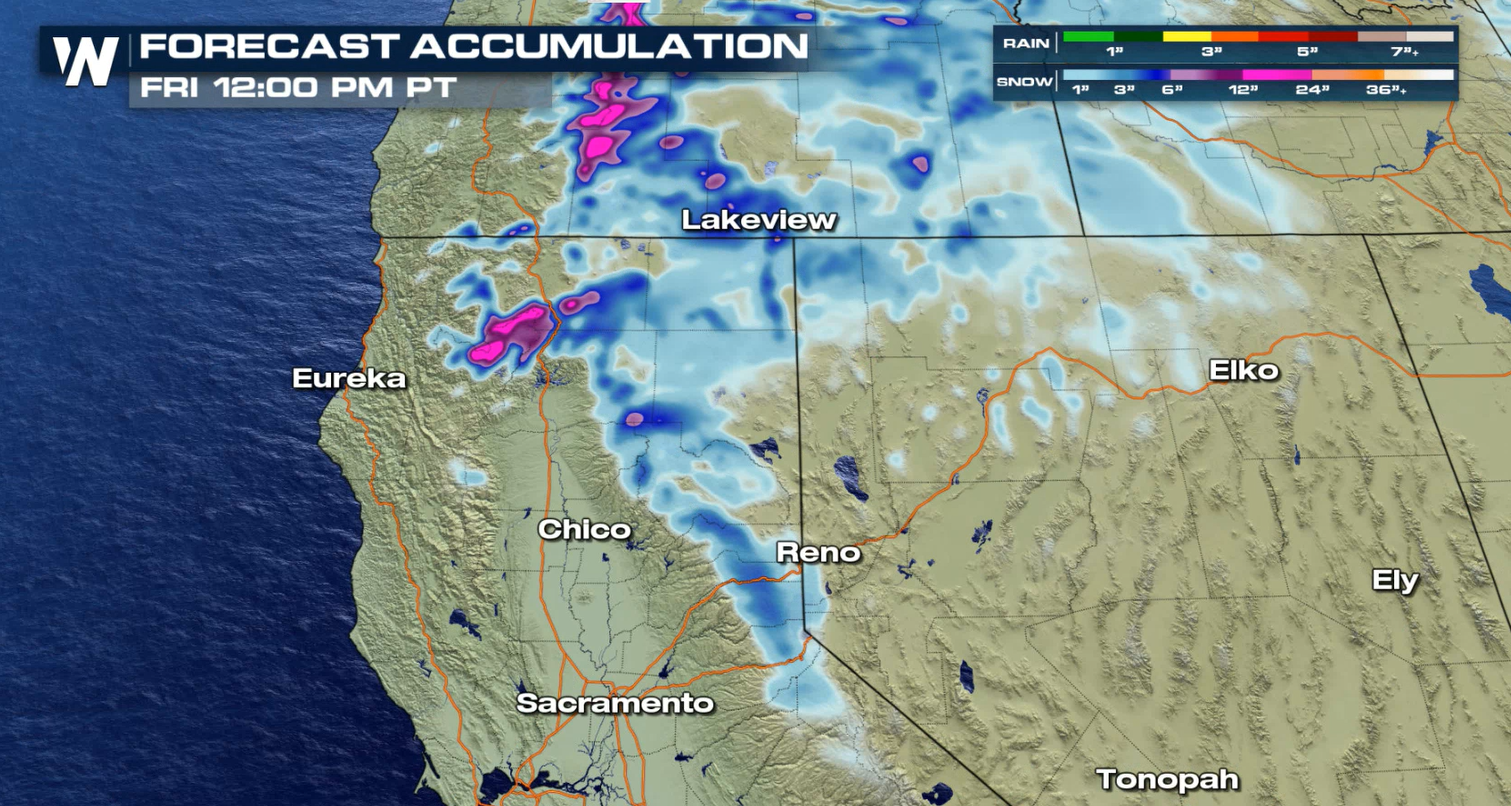 Stay with WeatherNation for the latest updates.