The summer solstice is less than a week away, but it sure won't feel like it across parts of the Pacific Northwest for much of this week. Temperatures will be running far cooler than average as an upper-level low spins through the region, increasing rain and snow chances on Tuesday and Wednesday. Winter storm watches and winter weather advisories have been posted for parts of Montana's and Idaho's Bitterroot Mountains.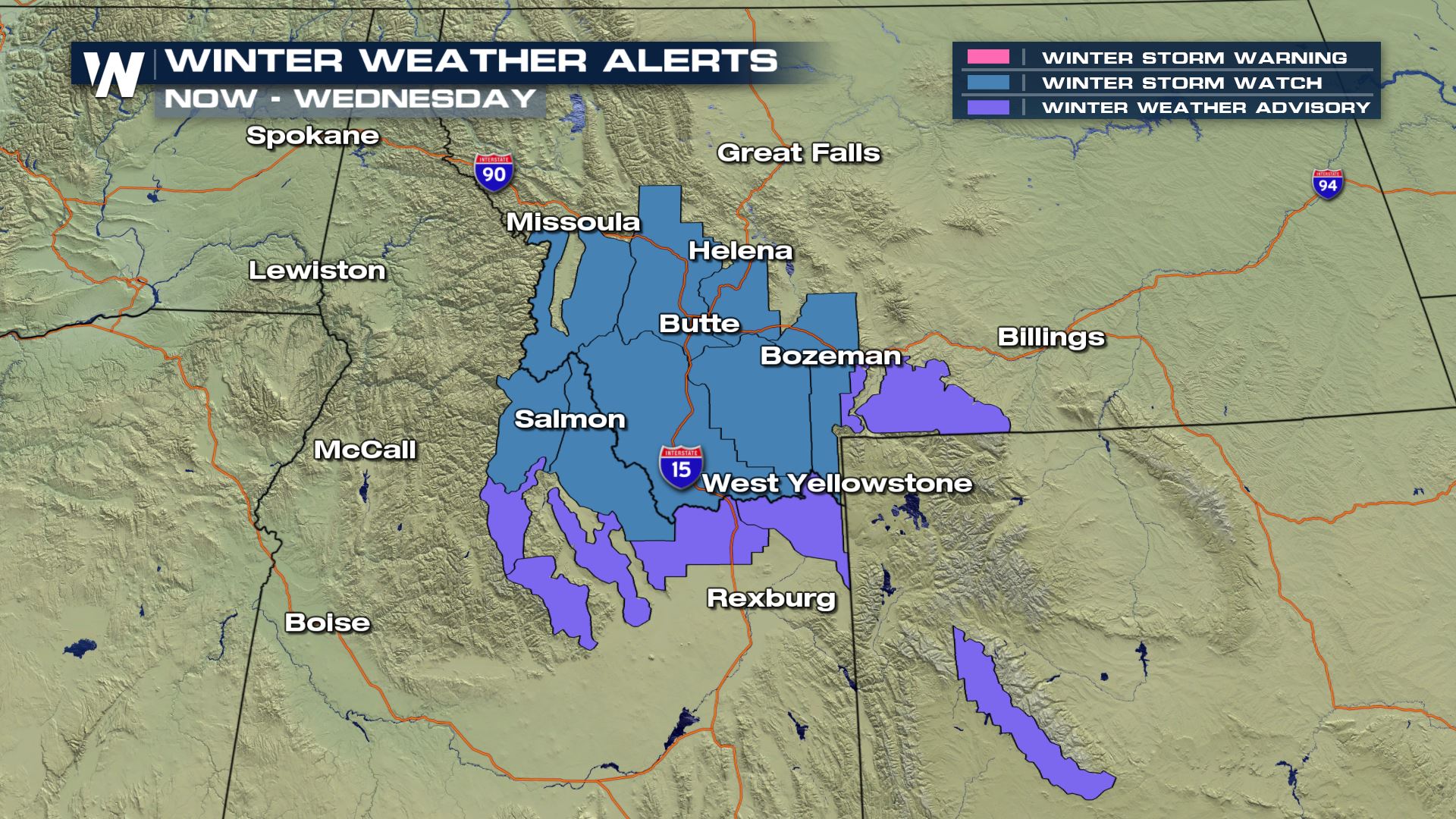 The primary time window for snow across the Northwest is expected to be on Tuesday night into Wednesday morning, when several inches of wet, slushy snow could pile up near places like Helena and Bozeman, Montana. A sharp cold front attached to a strong area of low pressure will drop temperatures across the Northwest into Tuesday, ushering in an early-to-mid spring-like air mass. That'll lead to a chilly rain at lower elevations and several inches of wet snow at the Northwest's higher elevations, especially, again, in Montana and Idaho. Here's a chronological look at how things are expected to play out on Tuesday and Wednesday across the Northwest: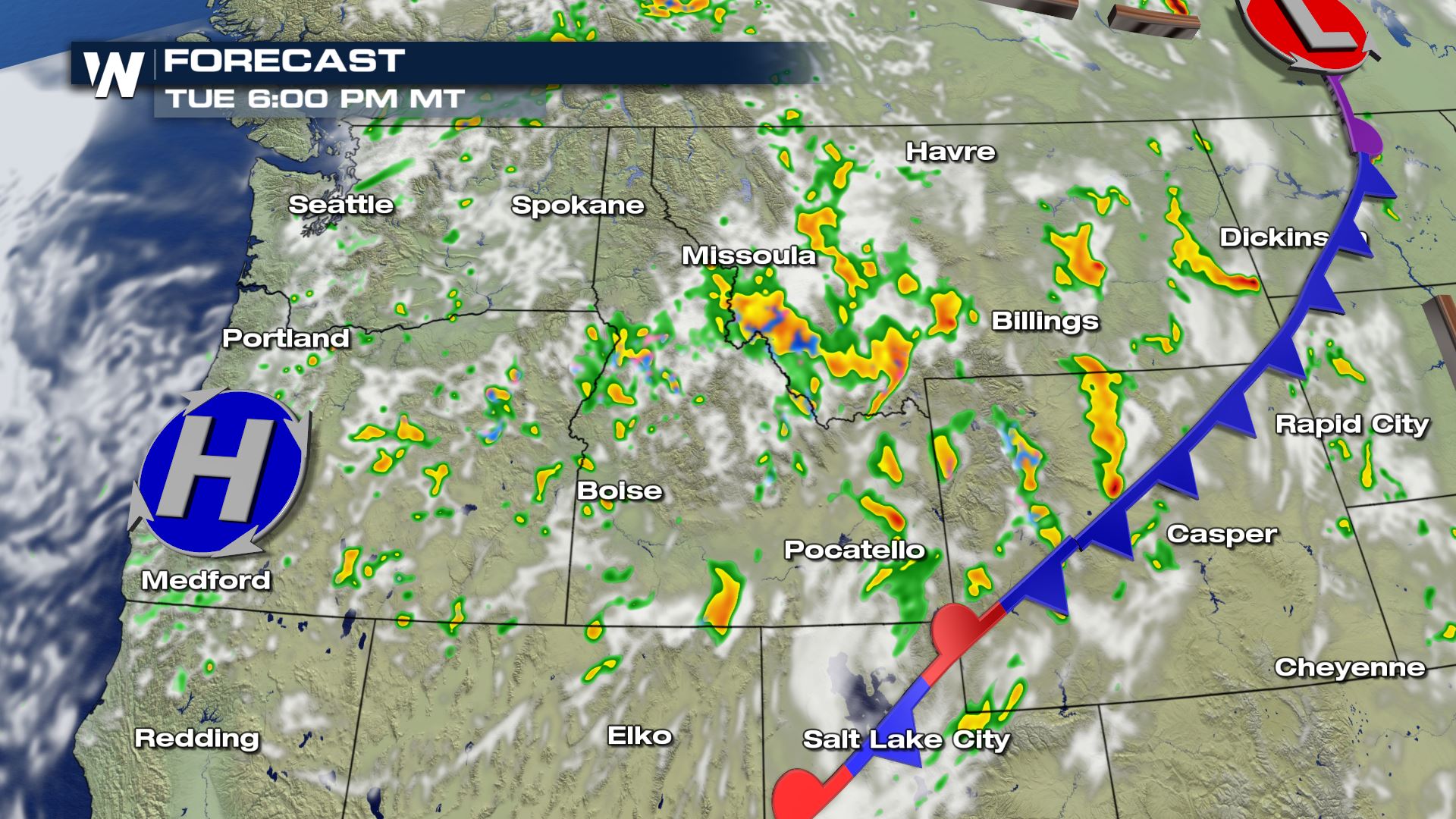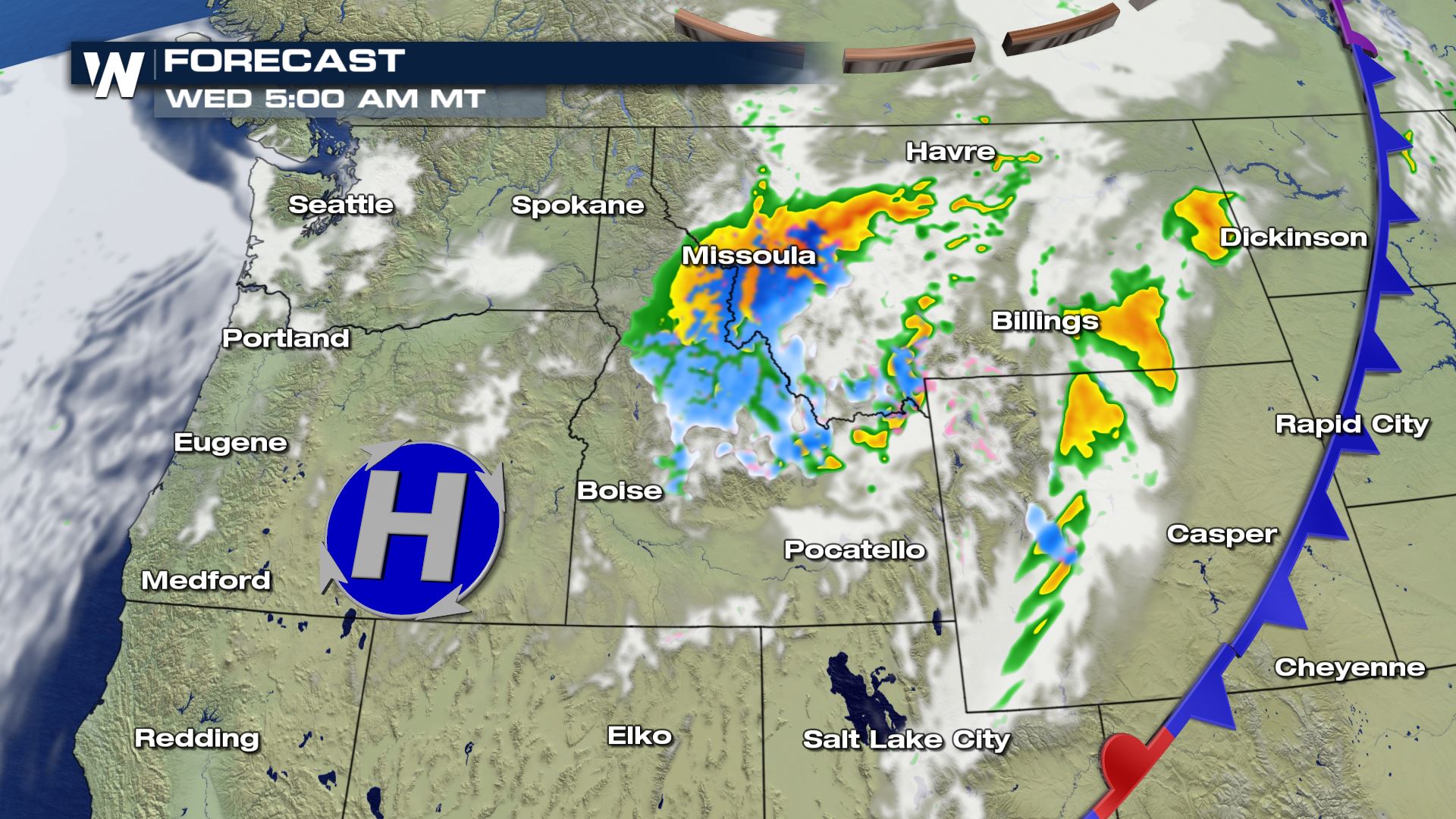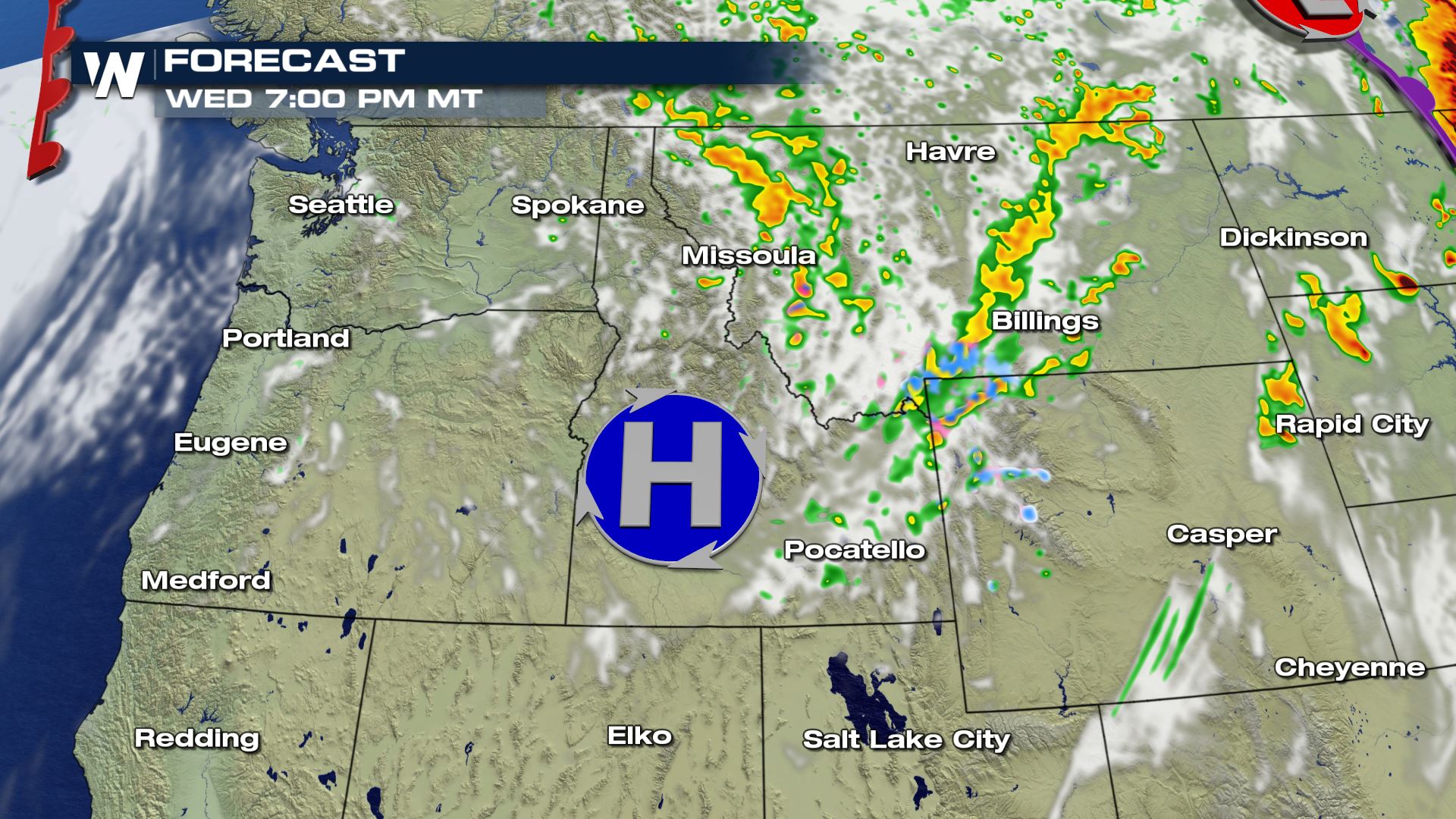 Snow totals are expected to potentially top a foot in the highest elevations of southwestern Montana and northeastern Idaho. That much snow on already leafed trees could lead to significant power outages and downed trees. Snow could also dot the Teton and Big Horn Mountains of northern Wyoming and the Sawtooth Range of central Idaho. This'll mostly take place Tuesday night and into Wednesday.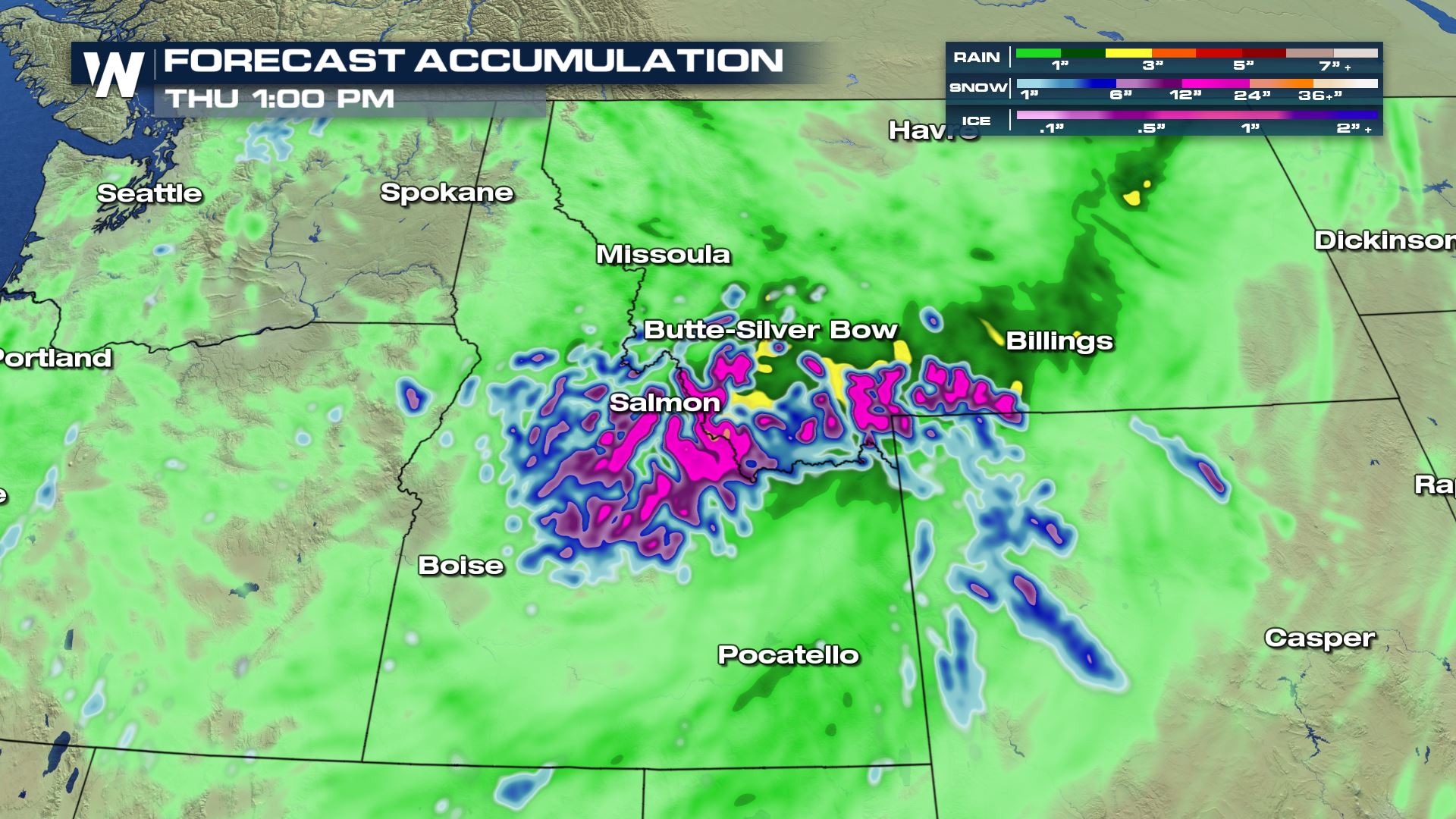 Temperatures on Tuesday are expected to plummet, and in some cases, highs could be running more than 20 degrees below average: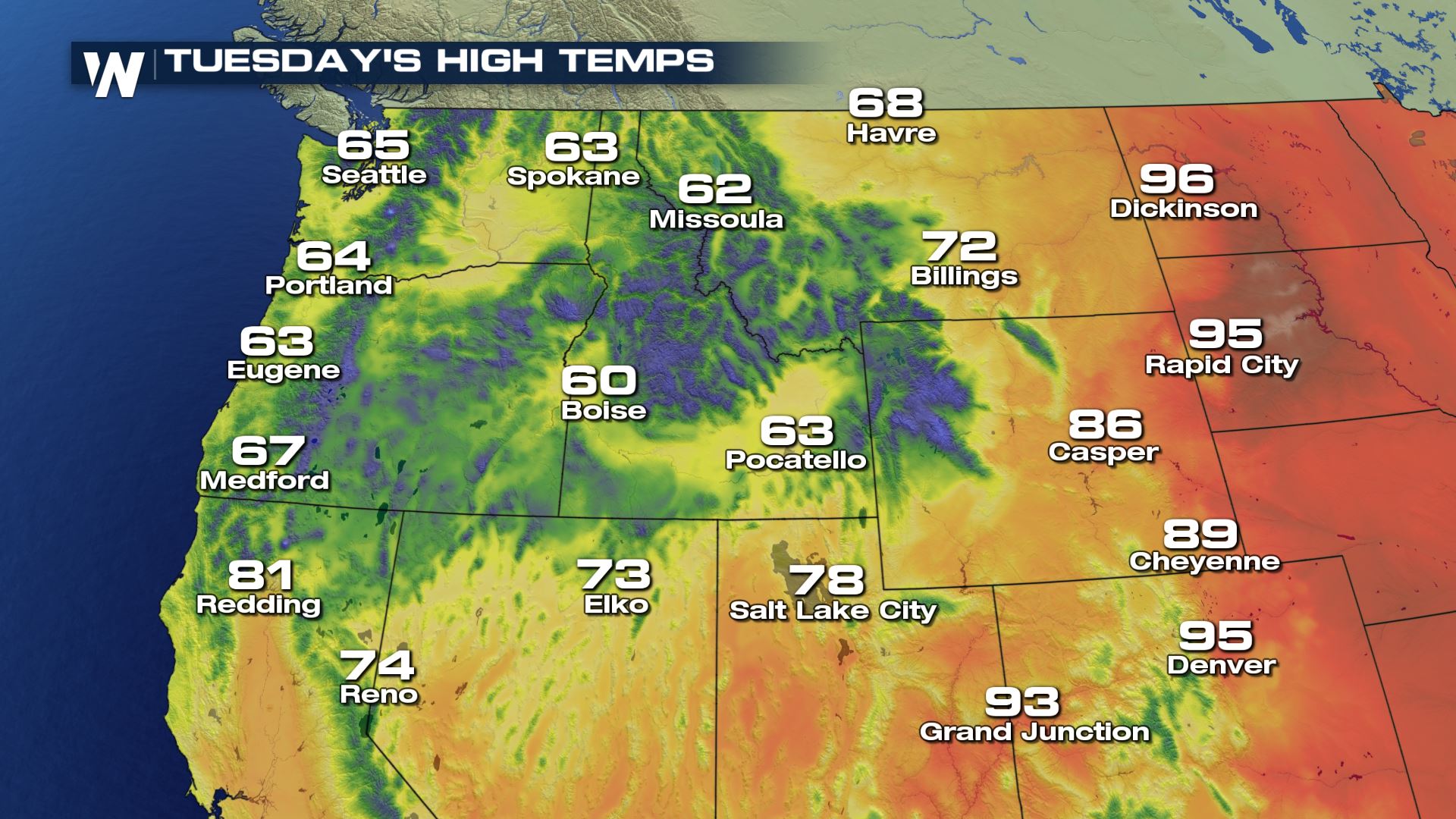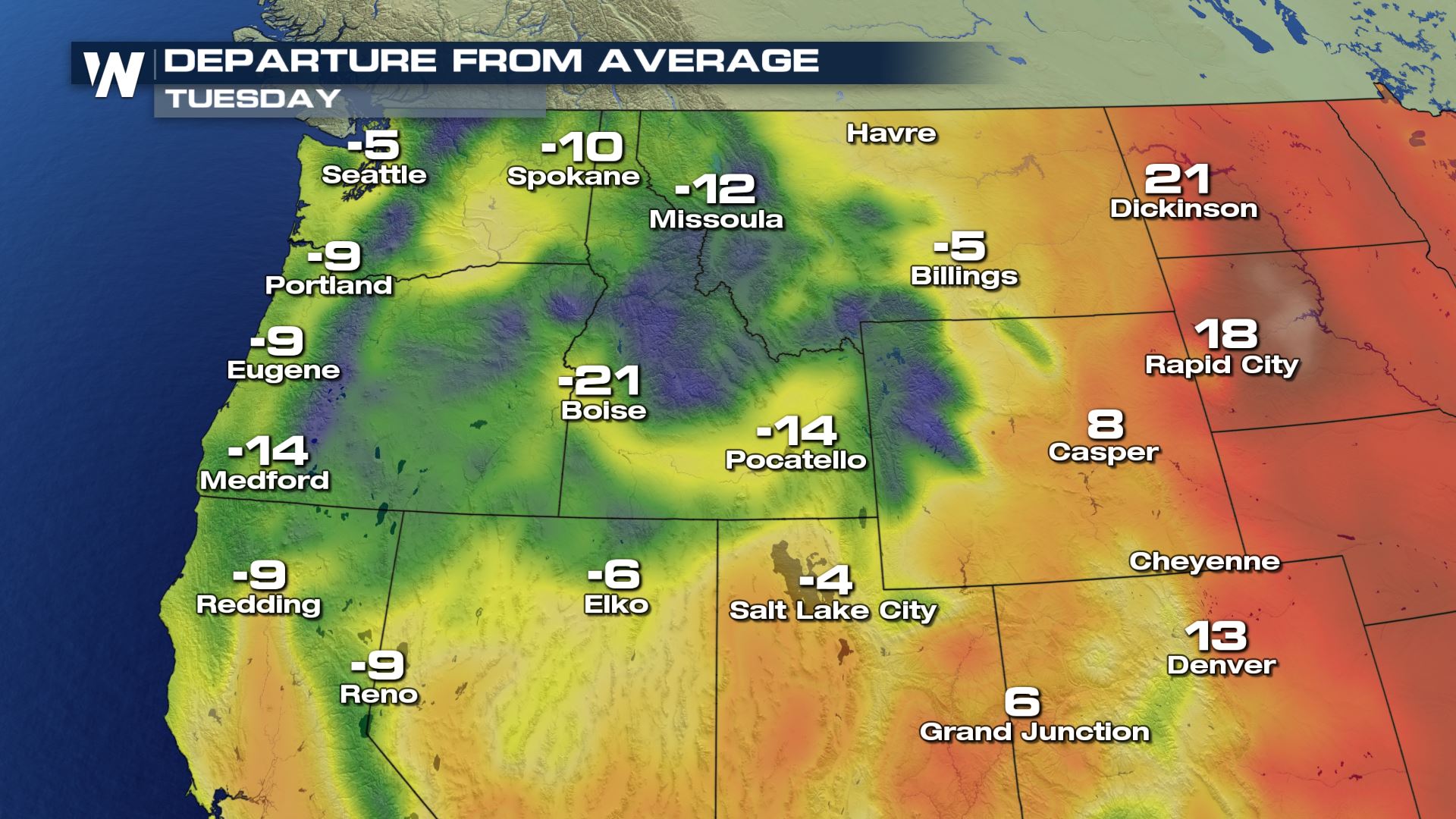 This is all part of a wild June across the Northwest, one that's quickly alternated scorching heat with bitter cold. This month has played more like April, perhaps, rather than late spring or early summer. Take a look at Boise, Idaho's month so far, in which cold and warm have quickly interchanged one another: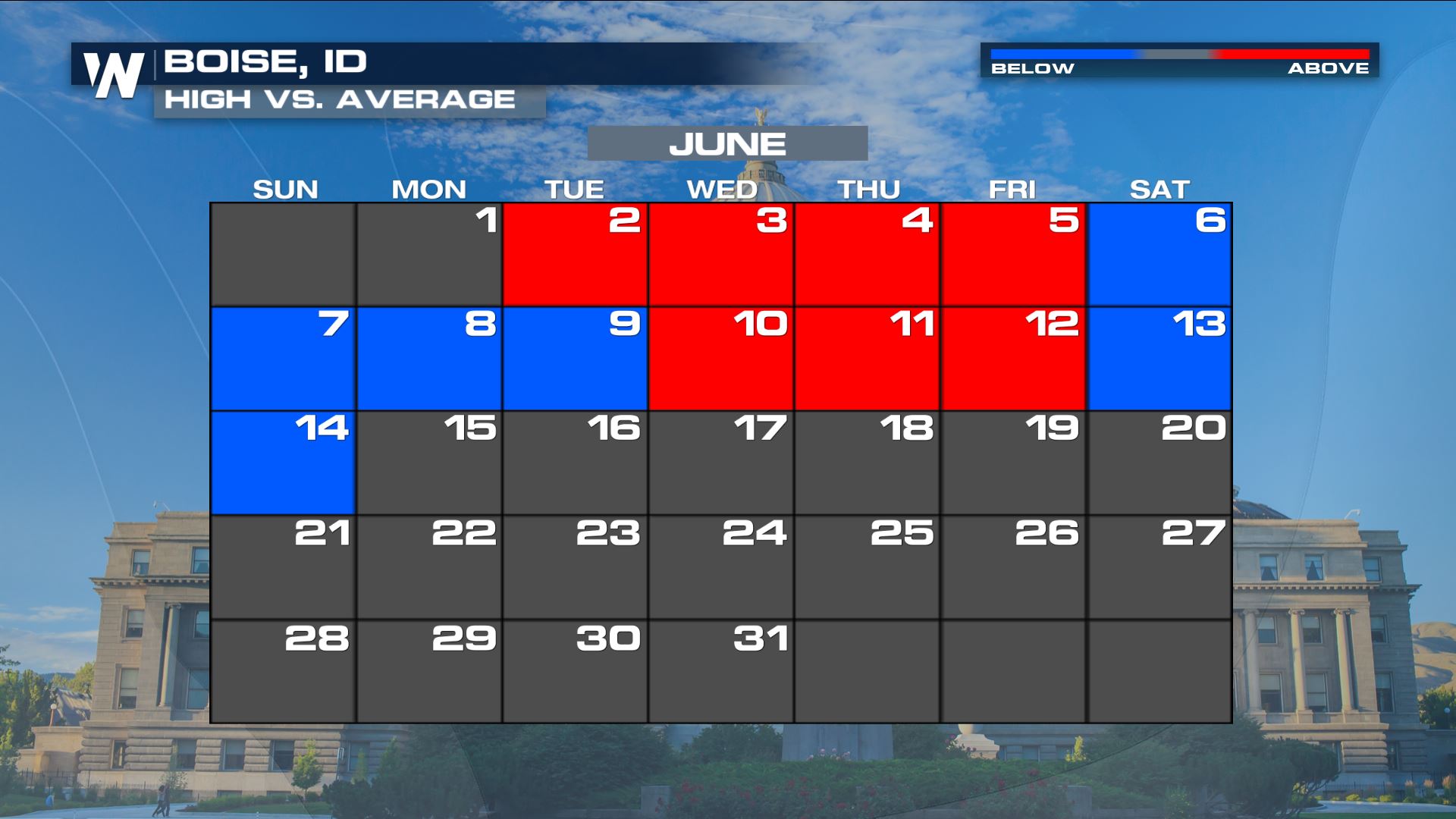 And the forecast reflects the fact that the June rollercoaster ride is expected to continue.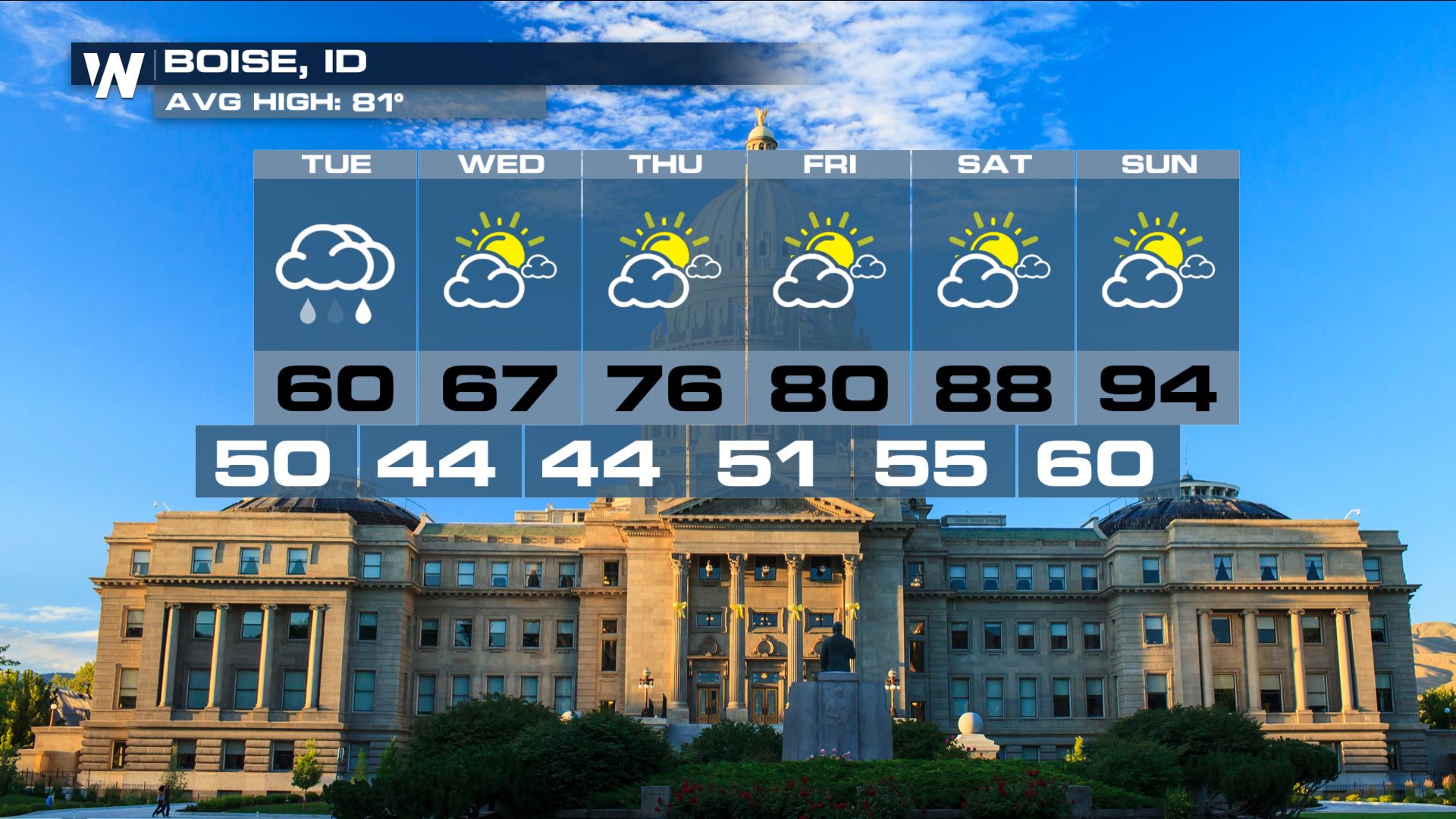 For places like Helena, Montana, where higher elevations outside of the city could pick up several inches of wet snow, temperatures will feel more April-like through Thursday, before temperatures rebound to more summer-like levels - just in time for Saturday's summer solstice.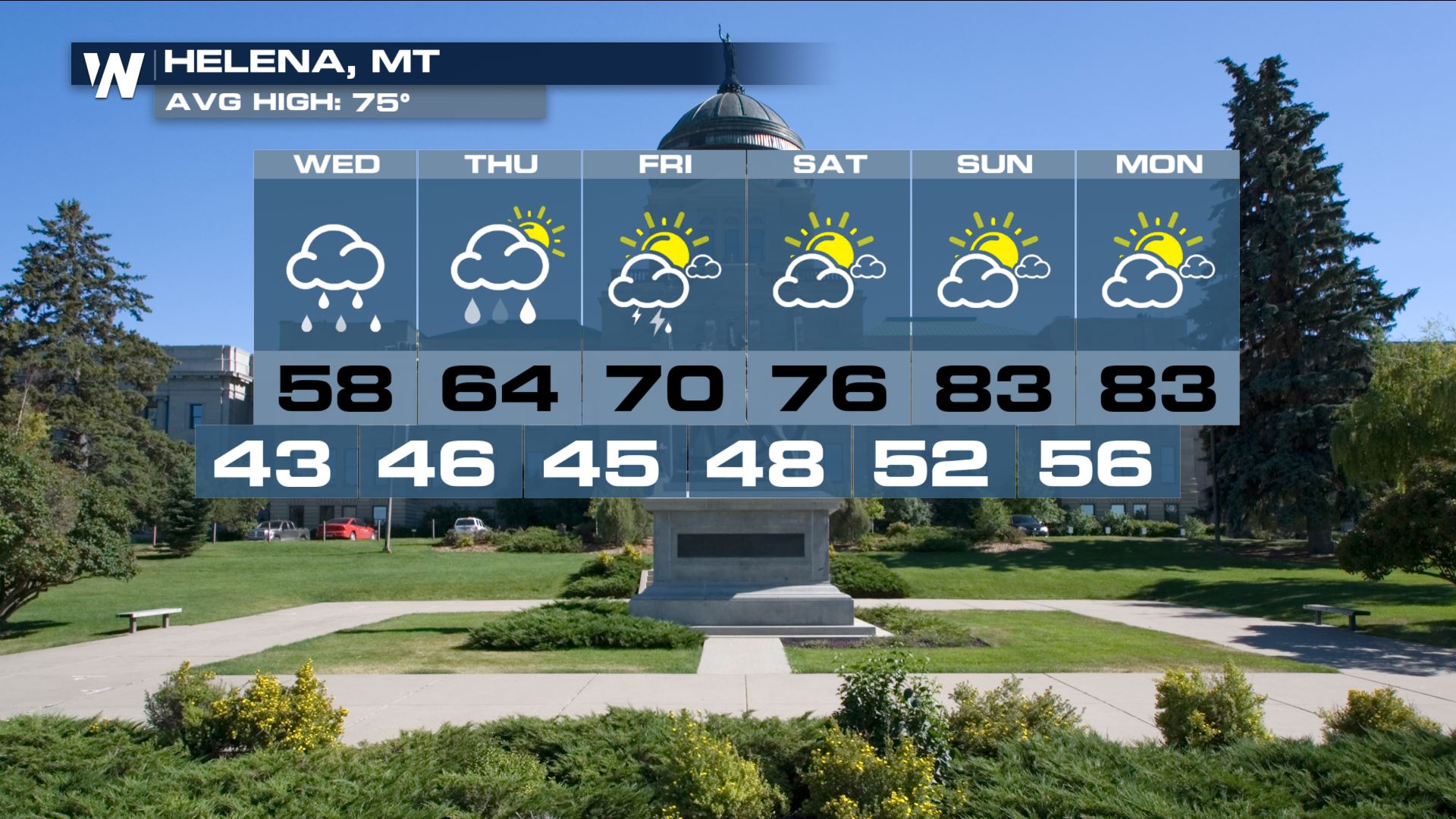 Stay with WeatherNation for the latest on this chilly pattern across the Northwest.