We're tracking another active weather pattern that will affect the Western U.S.  The first storm will bring rain to Southern California while a second storm will bring rain and mountain snow to the Pacific Northwest.  Here's a look at where the storm will make landfall on Sunday that brings rain to the Central California Coast.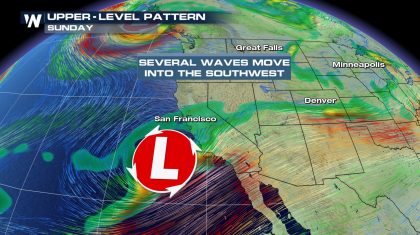 Be aware that there is a very small threat, a marginal risk, for possible flooding from rain forecast on Sunday.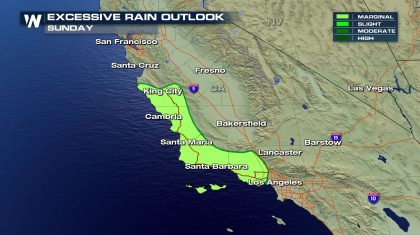 Here's a look at our forecast for how much rain is to be expected.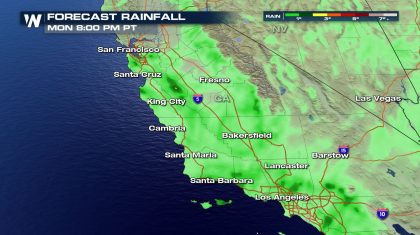 A stronger, and colder storm is anticipated to move into the Pacific Northwest by next week putting an end to nice stretch of weather.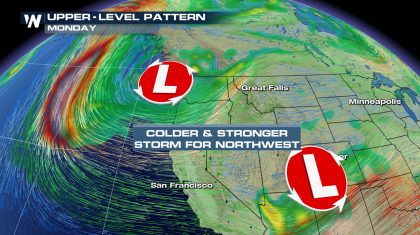 Look for a rainy day in Seattle and Portland by Monday with showers that should linger into Wednesday.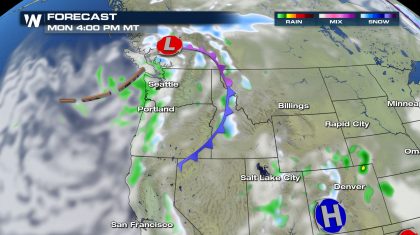 Rainfall amounts should stay under 1" for our coastal cities, but snowfall over the Cascades could reach up to 6" to 12"+ in some localized areas.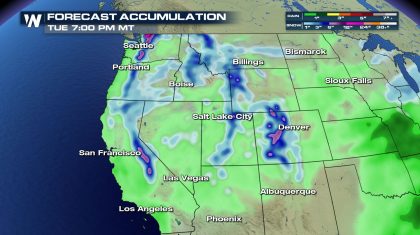 Be sure to keep up with the latest information on our website here and also streaming 24/7 on your mobile device.  Download our app here: 
https://media.weathernationtv.com/apps/