It's already Mother's Day weekend and we here at WeatherNation want to wish all moms a very special, happy Mother's Day! We've got you covered this weekend when it comes to knowing the weather forecast, so make sure you check in with us from time to time so you know what weather to expect.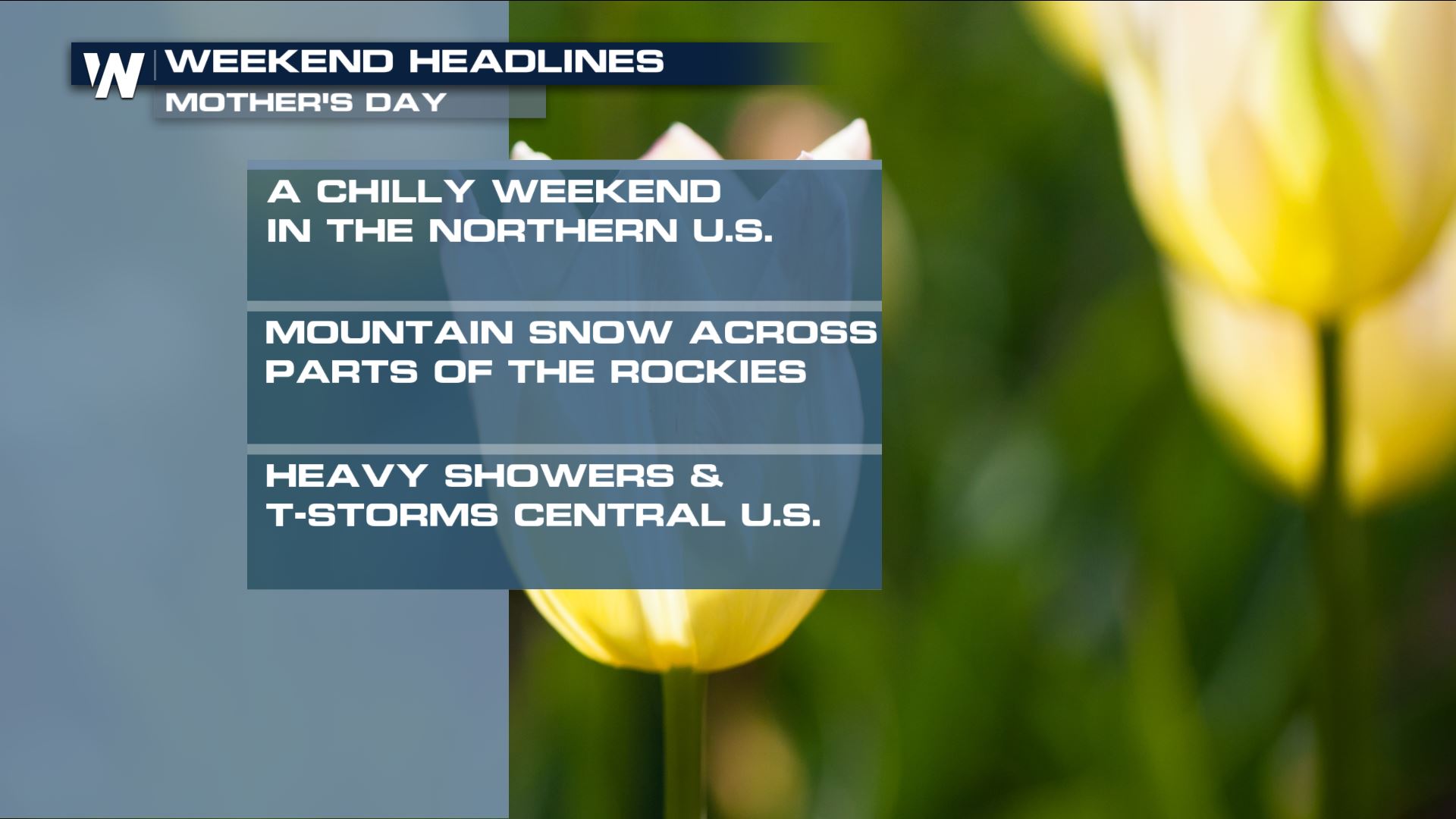 The national weather outlook this weekend features a fairly-widespread storm system impacting much of the central United States. This weather system will bring cold rain showers and a few snowflakes to parts of the Rocky Mountains, while also bringing chilly rain showers to parts of the Midwest and Northeast U.S.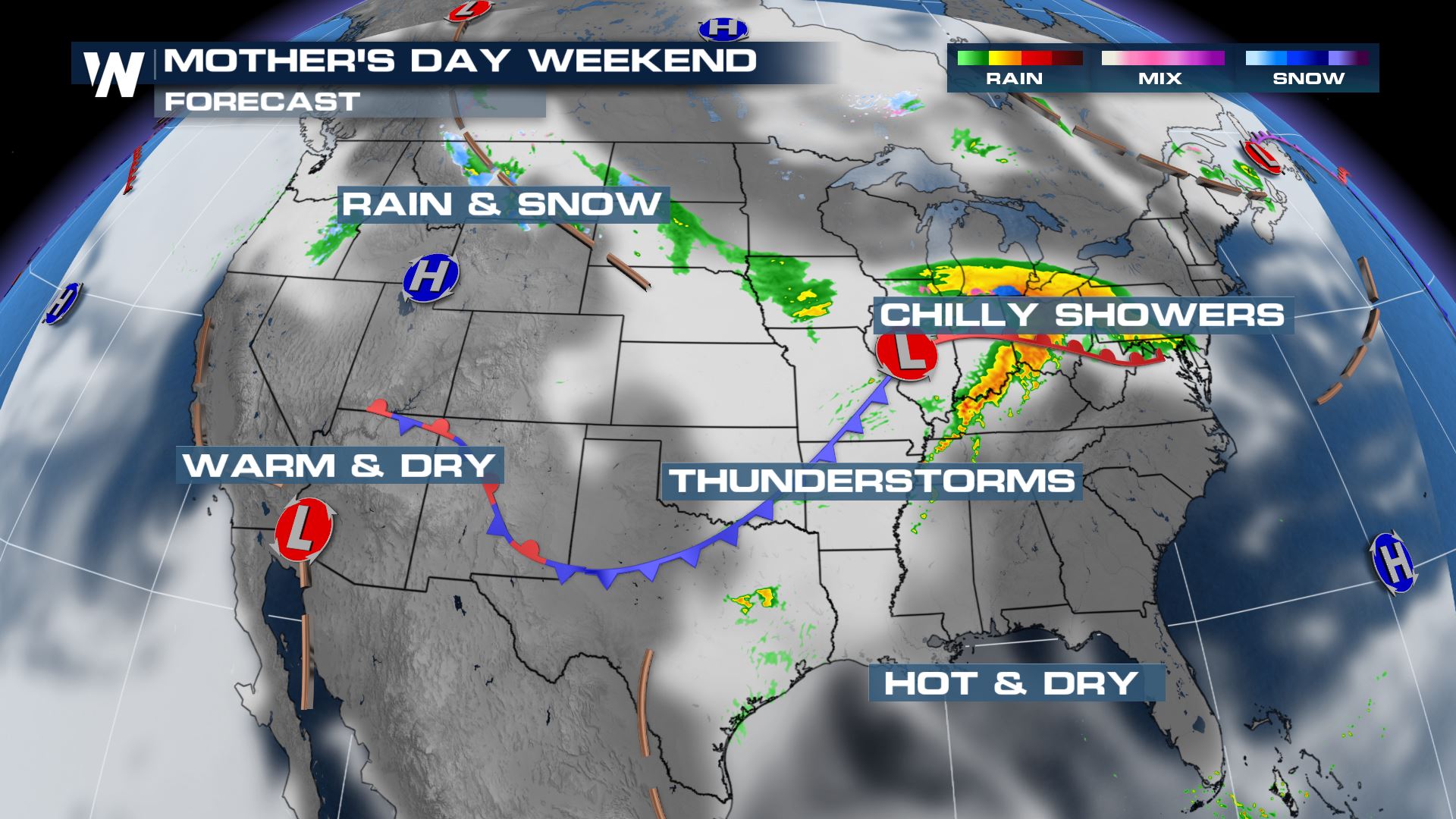 Looking closer at this upcoming storm system this holiday weekend, rain showers will be steadiest on Saturday across parts of the High Plains and Midwest. By Mother's Day, Sunday, the rain showers will move toward other parts of the Midwest, Northeast, and the Mississippi River Valley.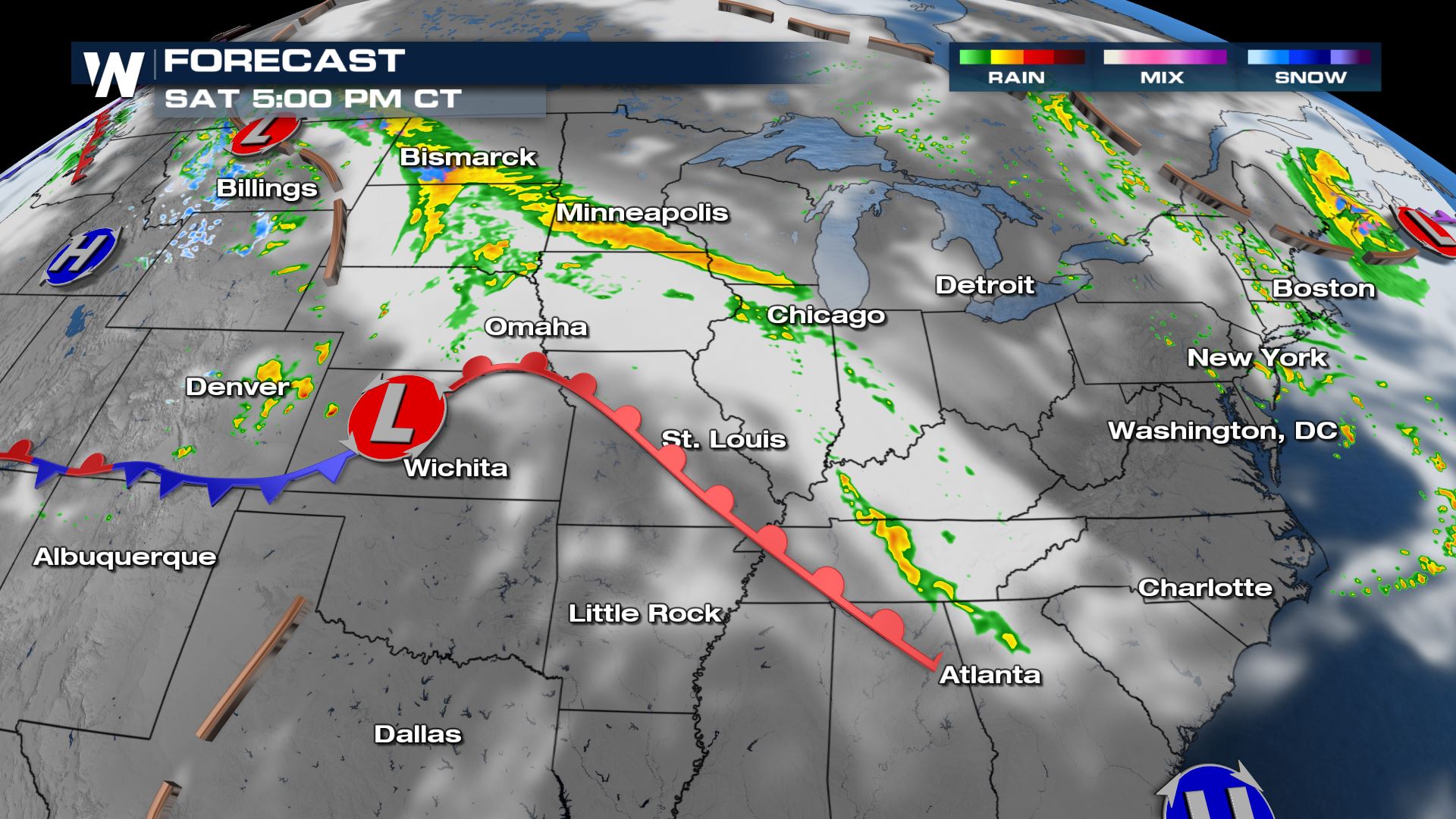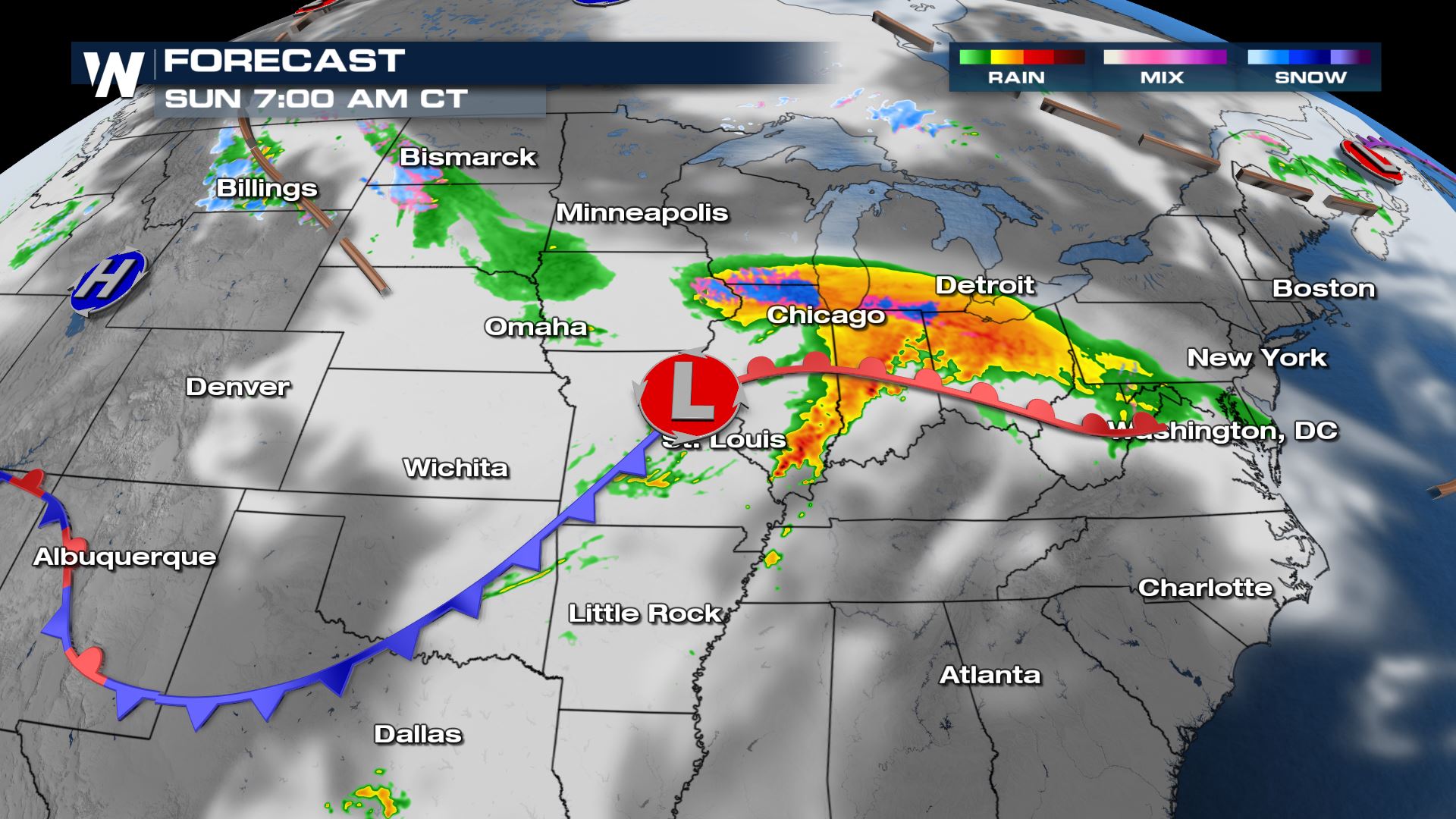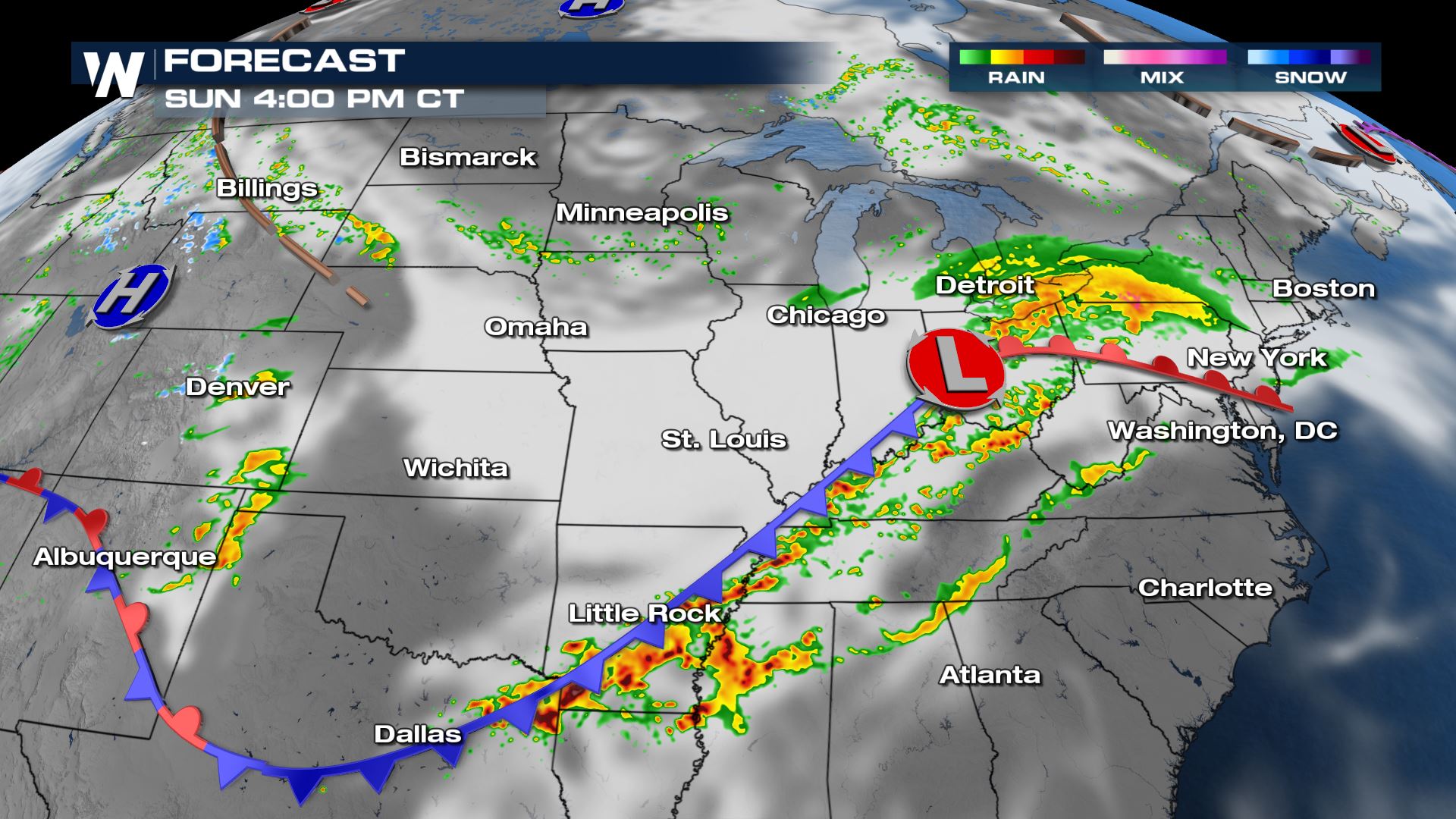 Rainfall this weekend could be locally heavy from Kansas City to Indianapolis, Columbus, Little Rock, and Paducah. There may be as many as one to three inches of rainfall by the end of this weekend.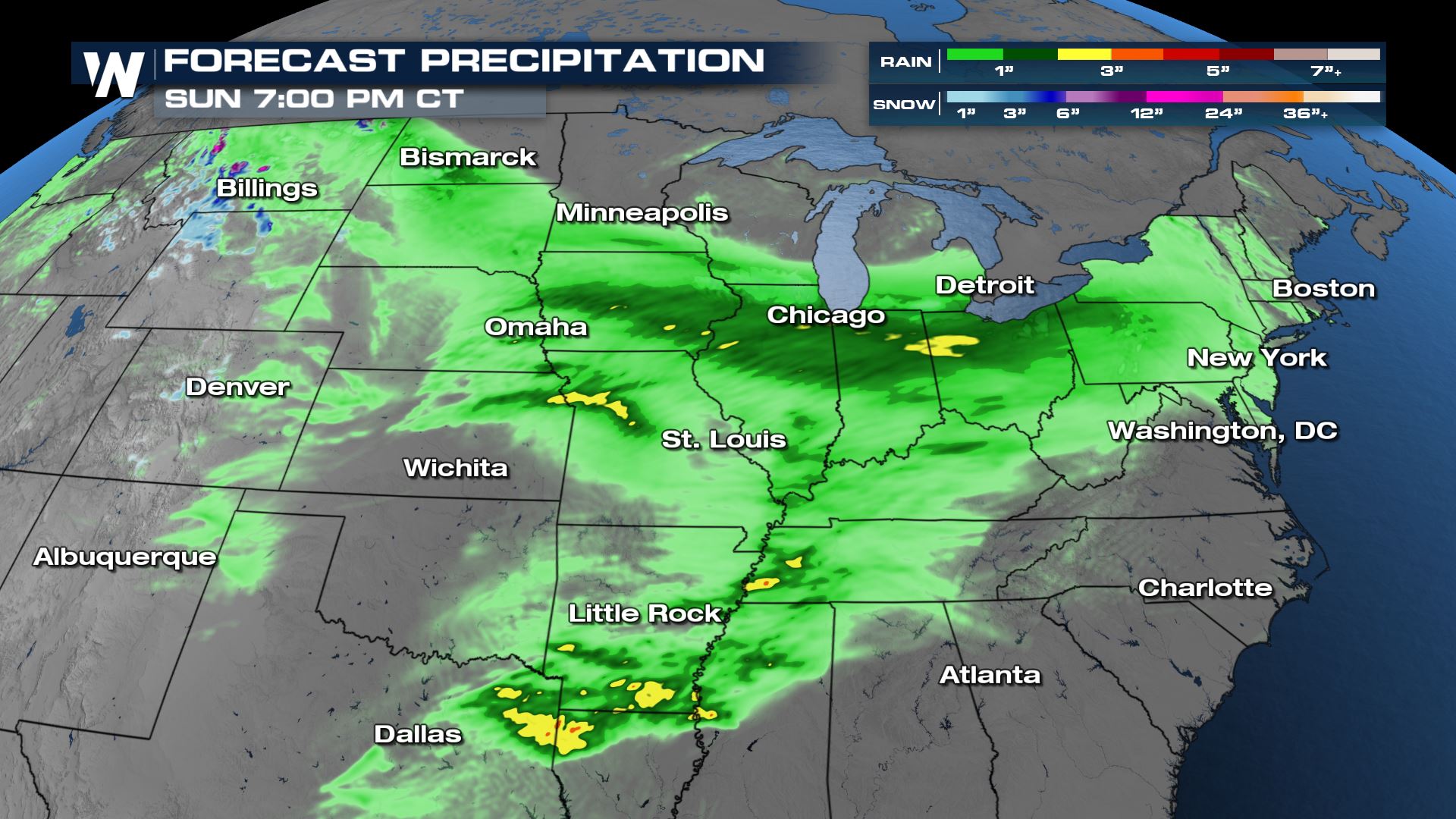 Meanwhile, cold air will turn rain to snow showers across parts of the northern Rocky Mountains. Snowfall will be light and confined to the highest summits of Washington, Idaho, Montana, and Wyoming.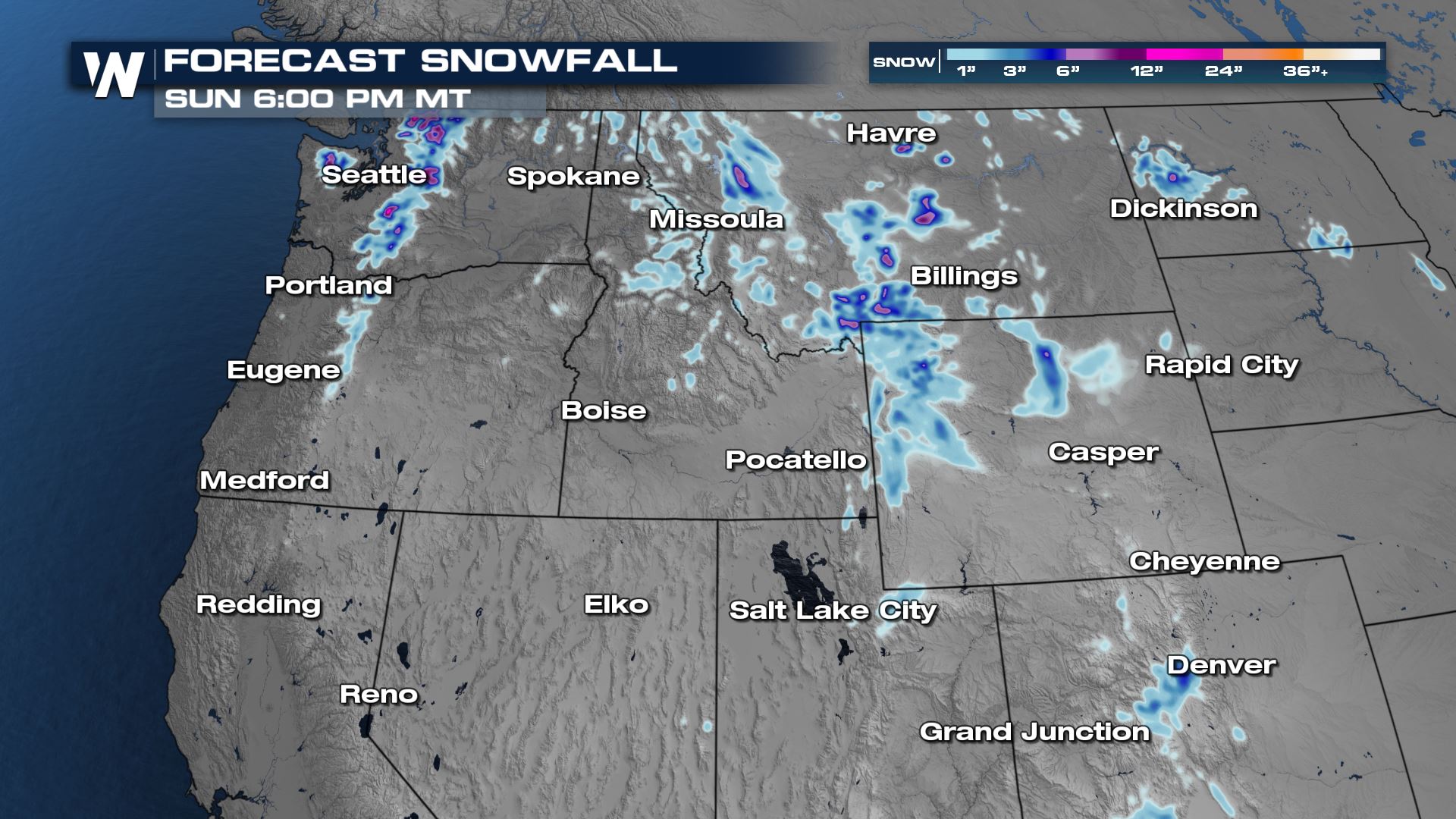 Nationally Saturday, cool air will be felt across the Great Lakes and Northeast U.S. while hot temperatures sizzle parts of the Southeast and Southwest.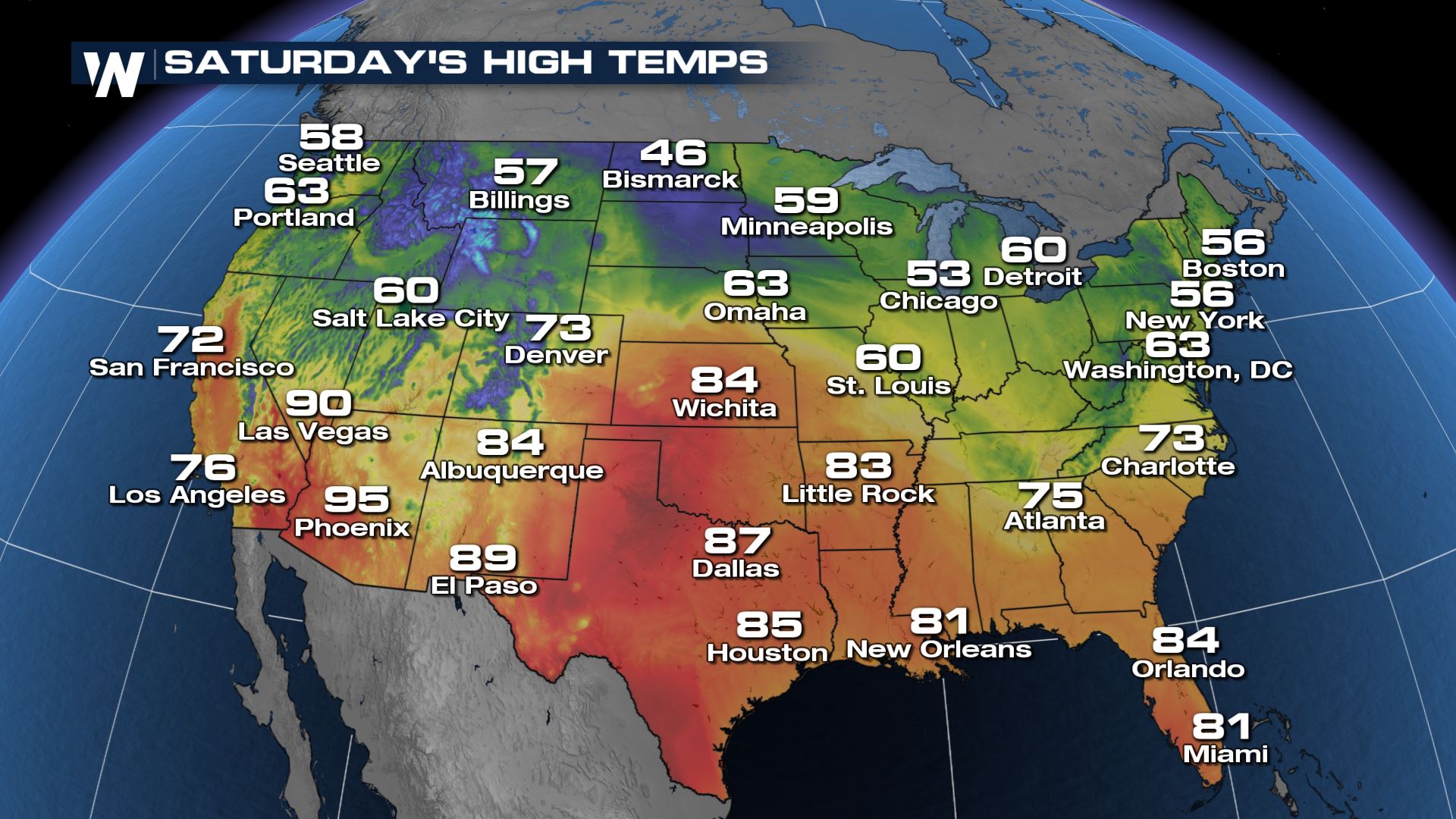 On Mother's Day, colder air will continue to move south through the Rocky Mountain region while the eastern U.S. warms.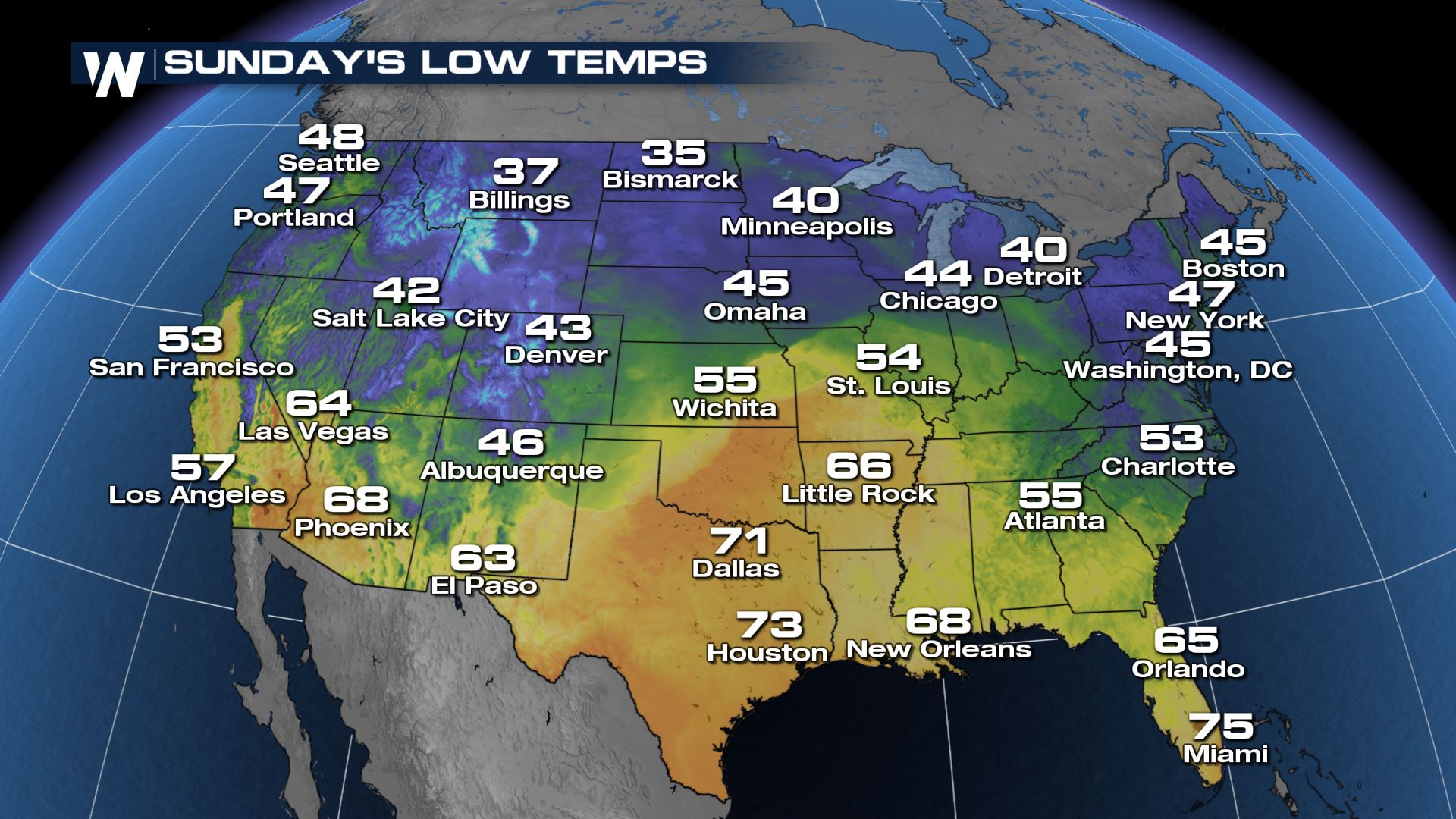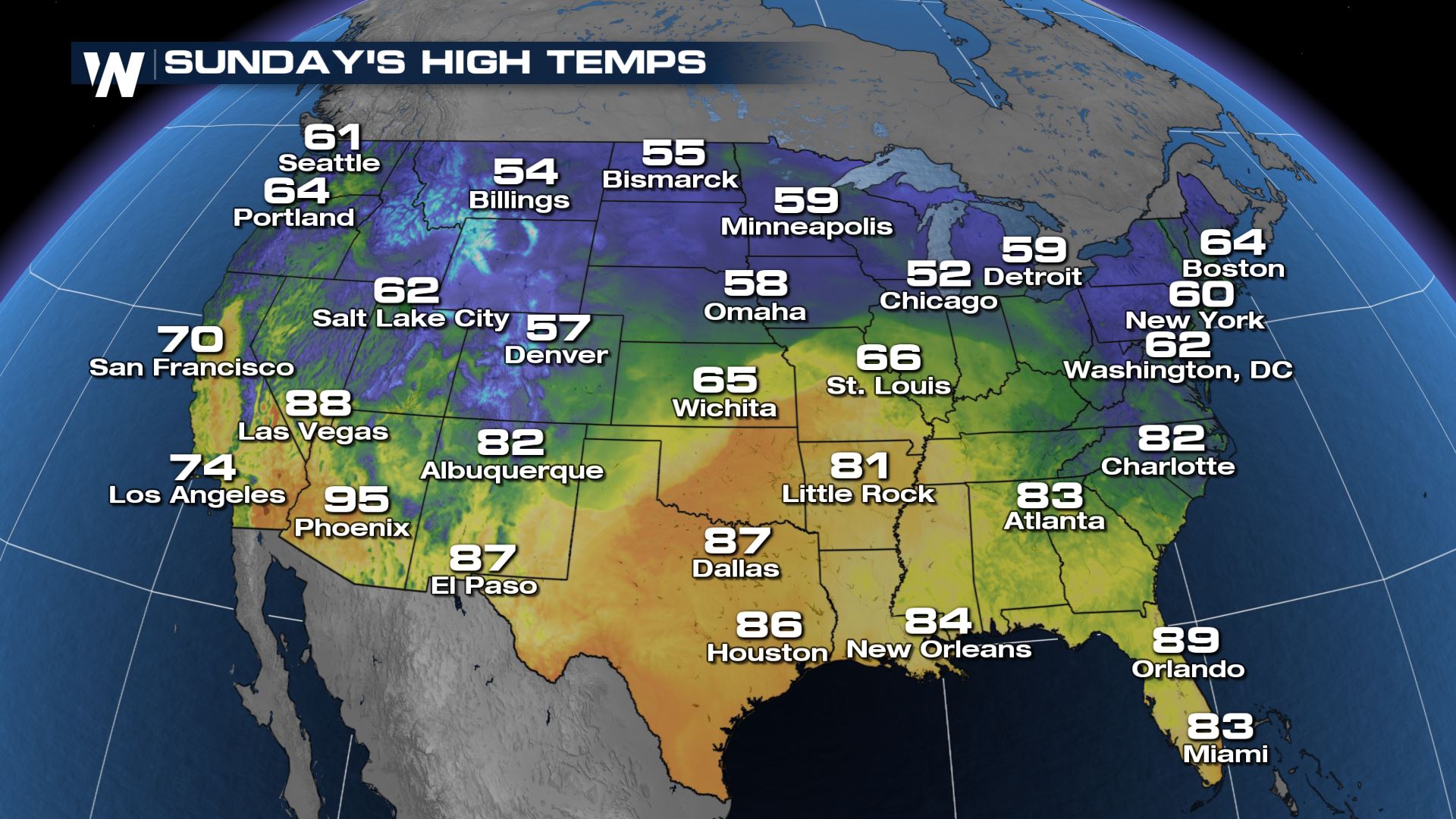 For more on our Mother's Day weekend weather outlook, join us for our top weather stories on WeatherNation at :00, :20, and :40 past the hour. We show closer views of our Eastern Regional Forecast at :10 past the hour, Central Regional Forecast at :30 past the hour, and Western Regional Forecast at :50 past the hour. Here is a link for how you can watch:
https://media.weathernationtv.com/apps/