As the ongoing winter storm pushed across the Lower 48 Thursday, many areas observed some very strong temperature swings. Areas ahead of the sharp cold front saw record numbers, rising from 50 to 70 degrees in spots. Behind the cold front it was a different story.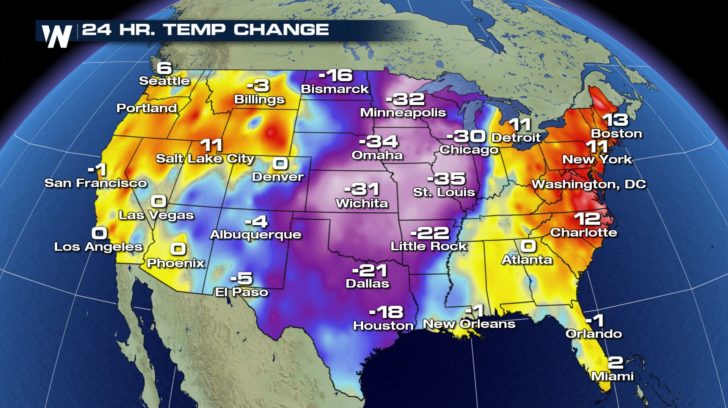 The temperature change between Wednesday evening to Thursday evening. This sharply colder weather will continue its onward movement to the east Friday. https://twitter.com/WeatherNation/status/951659529468456960 A week after temperatures were well below average, it appears the record warmth will be short-lived this time around. https://twitter.com/WeatherNation/status/951618267419787265 https://twitter.com/WeatherNation/status/951637128395370496 The cold air rushing in will change the precipitation from rain to freezing rain, sleet, and possibly snow for portions of the central and eastern United States.
We have written a few articles on the impacts, timing, amounts, etc. and you can find all that information by clicking or tapping here!
The colder air will arrive on the eastern side of the country by the weekend.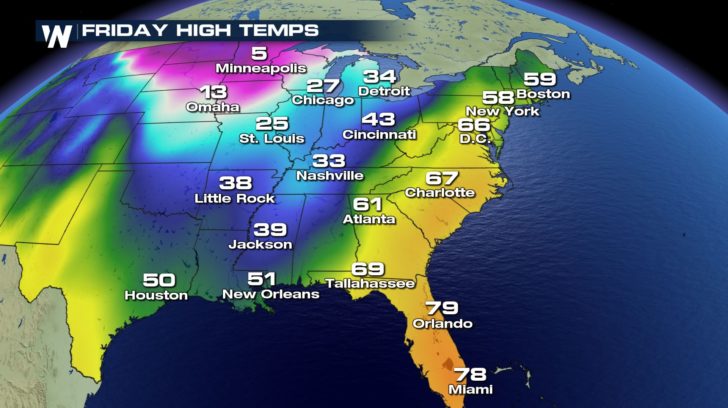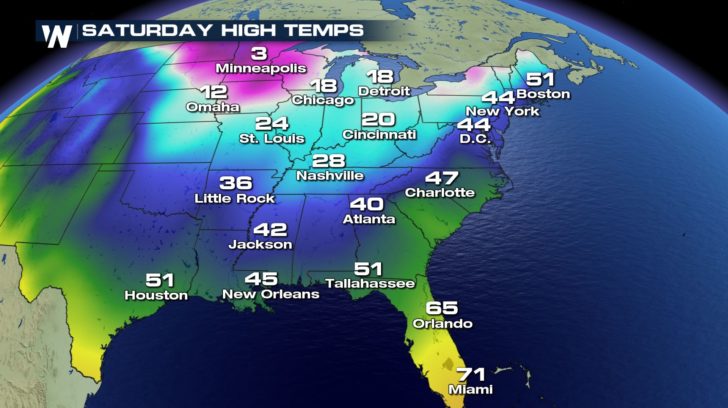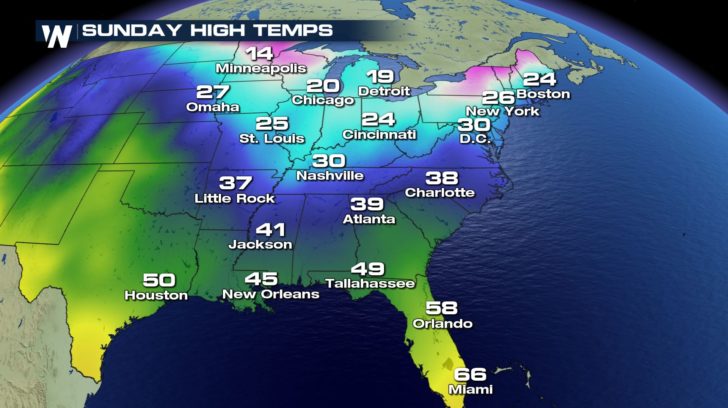 For WeatherNation, Meteorologist Steve Glazier